Living with Stage 4 Lung Cancer – An Update on How I am Doing
I have only written one blog post about my cancer and that was three years ago, just after I was diagnosed.
I mention my cancer every now and then in the newsletter that I send to my blog subscribers, but not often in a blog post. Why? Frankly, it is just too depressing to write about.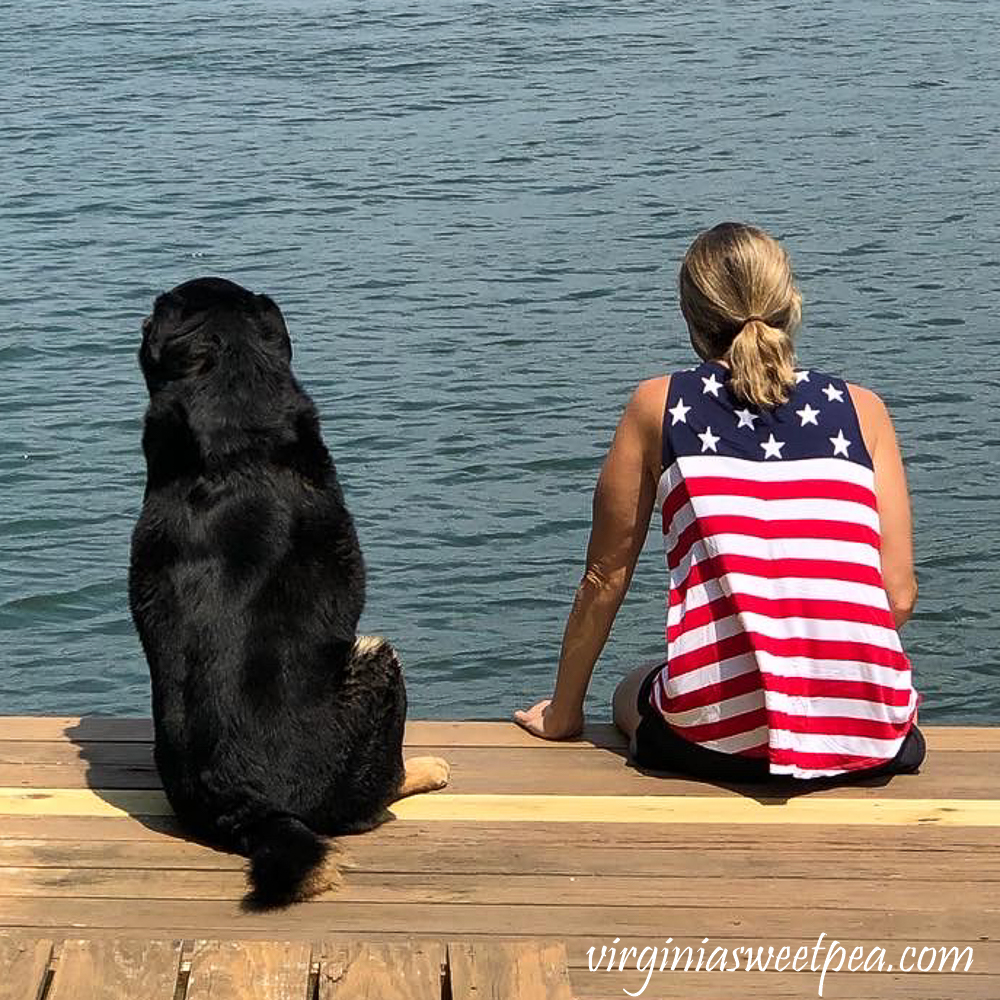 Today I'm going to do something that I don't like to do, I am going to talk about my cancer and what it has been like to live with lung cancer for three and a half years.
There is some not so great news that you'll read later in this post but also some good news.
I'm going to tell my whole story because I feel like it may somehow help someone who is going through a lung cancer diagnosis.
I am thankful to still be here three and a half years later. Without modern medicine, I have no doubt that I would be dead.
2017
If you haven't read my only other blog post about my cancer, please read it first before you continue.
Picking up with my story, after meeting with the oncologist assigned to me, I was sent for a PET scan, brain MRI, and a bronchoscopy. At the time I didn't question getting a bronchoscopy, I did it because I was told I needed it.
I now believe that the bronchoscopy was unnecessary because I had already had a biopsy of my tumor in Roanoke and that hospital had sent tissue to be tested for mutations.
The local oncologist to whom I was assigned totally ignored the fact that I had already had a biopsy and made no effort to see if tissue had been sent to be tested. So, I was put through an invasive test that required anesthesia and was very expensive and I didn't even need to have it.
Once I had the PET scan, MRI, and bronchoscopy, I finally had an appointment to see the oncologist to find out my fate. (When I had my bronchoscopy, that surgeon, who was wonderful, shared that my brain MRI was clear. Good news!)
The local oncologist was not prepared for my appointment, had notes scratched on a scrap of paper, and was scrambling around on his computer to look at my results. With absolutely no bedside manner, he informs me that I have stage four lung cancer and that not only did I have cancer in my lung, lymph nodes around my lungs, but also in a spot on my spine.
I then pass out.
Not in a way that was easy to understand, he informed me that the next step was to send my tissue off to be tested for mutations and the results would be back in a few weeks. He appeared to have wanted the office visit to be as short as possible and his bedside manner was dreadful.
He called a few hours later to inform me that he forgot to tell me that my PET scan also showed cancer in my thyroid. I told you he was unprepared.
At that time, I didn't realize that the mutation results were just a few clicks away on the computer if he had bothered to investigate which he didn't.
Meanwhile, a HUGE BLESSING happened. My sweet cousin, Amanda, is an oncology nurse at UVA. She called me and urged me to get a second opinion and she got an appointment for me at UVA just a few days after I saw my local oncologist.
My experience at UVA was completely different. My UVA oncologist was very well prepared for my appointment, he wasn't in a hurry, and he explained everything, making sure that I understood what he was telling me.
He told me that I had non-small cell adenocarcinoma with an EGFR mutation. I questioned him how he knew that since my local oncologist stated that more testing was needed. He then turned to his computer, found the results of my testing from Roanoke, and his diagnosis was confirmed. The tests that my local oncologist stated that he needed for a diagnosis, had already been performed!
At that moment, Dr. Hall at UVA became my oncologist and the next day I told the local one that I would not be coming back and explained why. This is the best treatment decision I could have made. Dr. Hall has been awesome throughout this ordeal. He is always well prepared, he spends substantial time with me, and he and his team coordinate my treatments so that all I have to do is show up, no coordinating necessary by me. I am so grateful that I was able to be his patient.
If you face a cancer diagnosis, I strongly urge you to get a second opinion.
Before I could start treatment, UVA wanted to biopsy my thyroid to see if it was lung cancer that had metastasized or if it was a separate issue. It is unusual for lung cancer to mestacisize to the thyroid, so we needed to know.
The results showed that the thyroid cancer was indeed the same as my lung cancer, so after that was determined, I was able to start treatment.
I started taking Tarceva, a targeted therapy drug, in mid-March 2017. By this time, at night I could only sleep with my head elevated, even doing that, my breathing sounded horrible. If I did not have my head elevated, I coughed terribly.
After two days, my nighttime breathing difficulties and cough were nearly gone. In less than a week, I could sleep flat on my back with normal breathing and no cough.
I felt amazing when I exercised at this point.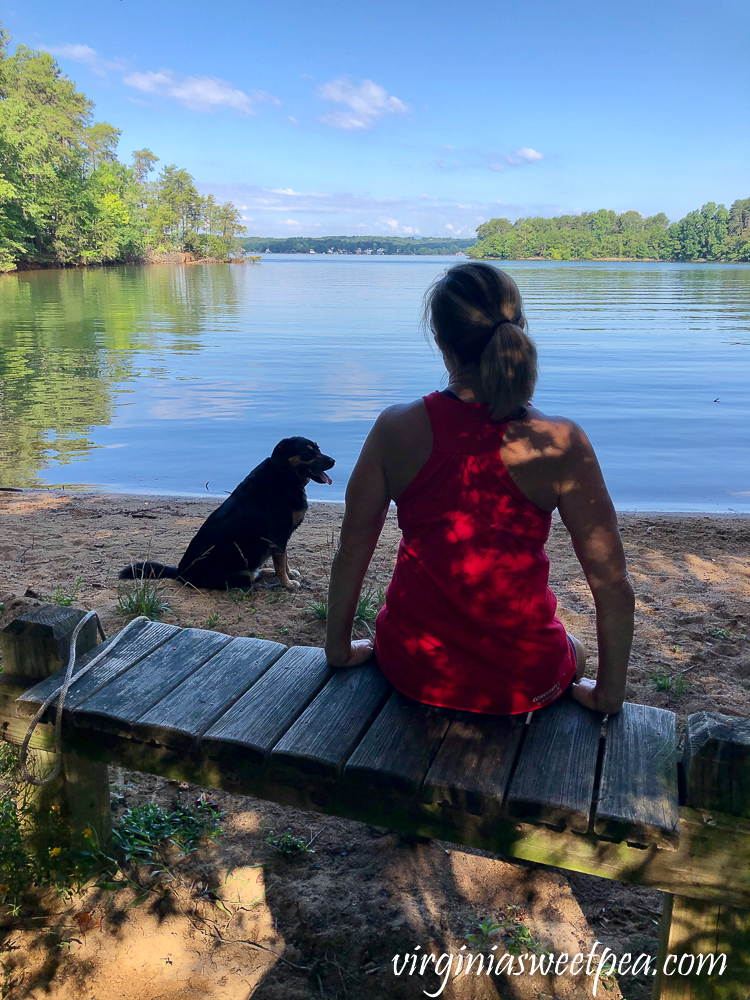 The side effects of Tarceva were tolerable. I had frequent diarrhea: I developed an acne like rash on my face, chest, and back; and my hair thinned.
In May, my oncologist suggested adding a every three week infusion of Avastin to my treatment. Research showed that adding this drug kept patients on Tarceva longer before the cancer progressed.
The first few infusions of Avastin didn't bother me, then I started to have horrible side effects. Typically Avastin is a drug that is well tolerated by patients with very few side effects. One possible side effect is muscle cramping and this hit me hard.
The first horrible muscle problem was my lower back. The muscles seized up just before 4th of July. My wonderful pt and friend, Heather, was able to calm those muscles down and I had hopes that I was then ok. But I wasn't.
I have had on and off back problems for over ten years. The Avastin aggravated my back problem and to this day my back still gives me fits.
Next, my adductor seized when I did a lunge at the Y. Once again, Heather treated me and I thought I was ok.
My tennis team won at the local level that spring and we went to Norfolk to compete at the district level. I was on the court only minutes until my calf seized and I was on the ground.
Heather treated me once again but by August, I could hardly shuffle down the street without feeling like a muscle would seize up at any moment.
Every step I took, even around the house, I had to move very slowly to not trigger a muscle pull.
I was miserable because I like to be active and I couldn't do much of anything. At my next oncology appointment, I broke down in tears, and the decision was made to stop Avastin.
Even though I stopped Avastin in August, I was plagued with symptoms from it well into 2018. My calves constantly had painful knots, I had nerve pain that raced down both hamstrings, and I had sciatic pain on my right side. It took a solid year before I felt good again.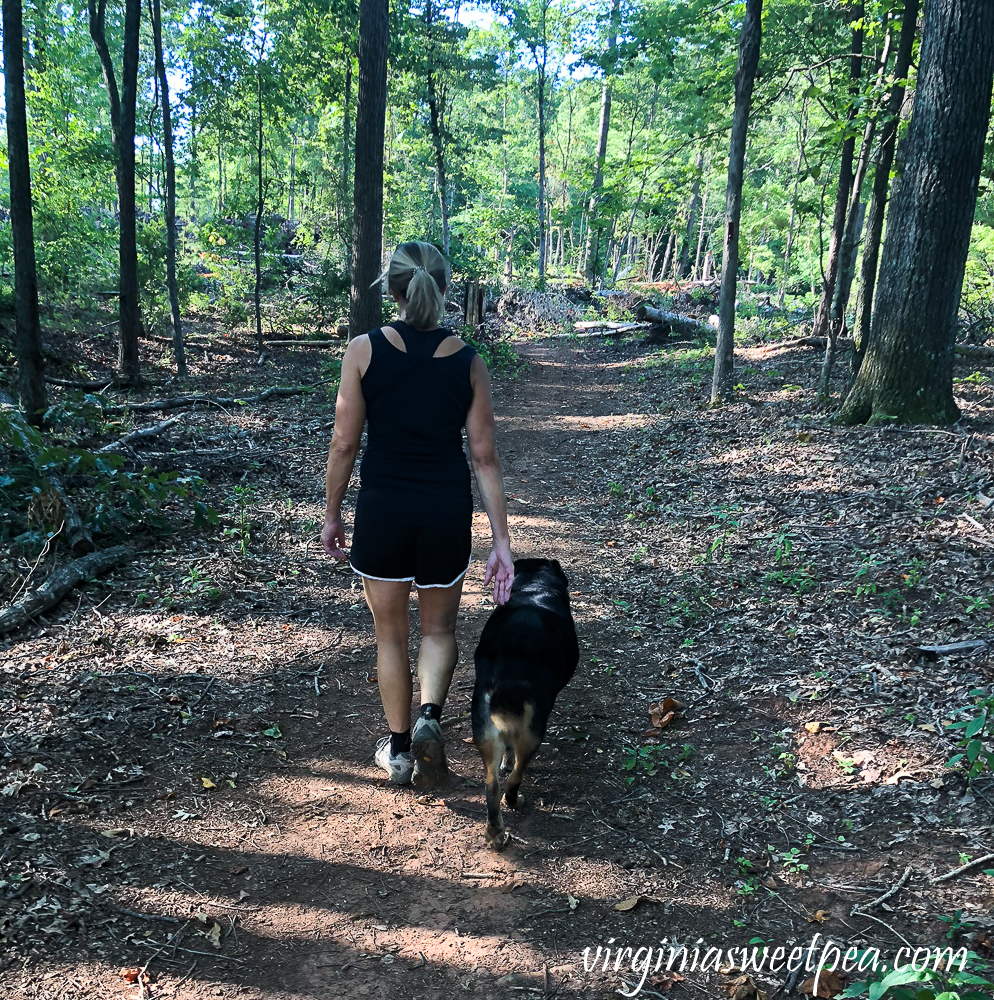 After starting Tarceva in March, I had scans every two months to monitor my progress. It was a relief to get the first scan and to find out that the spot on my spine had disappeared, my thyroid spot was stable, and the tumor in my lung had shrunk significantly.
During the fall I tried my best to get back to tennis, cycle class, and running, but because of my ongoing back problems and my calf knots I couldn't do much.
This was as hard for me mentally as well as physically because my friend groups were mostly centered around school and my activities.
I no longer saw my beloved teacher friends; I couldn't play tennis, so I didn't see those friends; I couldn't run, so I lost those friends; and I couldn't do cycle class, so those friends were out as well.
Through all of this, I have had a select few friends who have rallied around me and I don't know what I would do without them. And of course, my family is always there for me.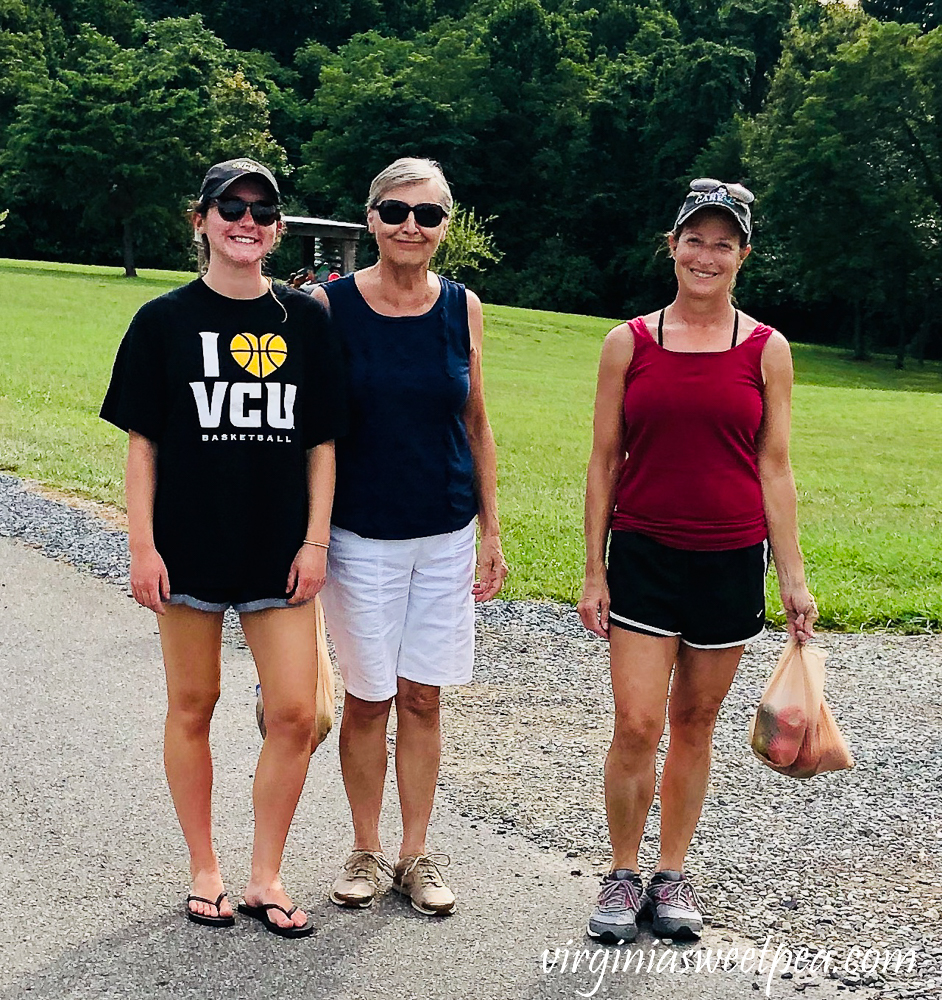 Here's a tip from me to you: If you know someone going through something tough, don't just reach out to them one time. Send them a quick text or an email. Let them know that you miss them and you're thinking about them. Little things like this mean the world.
When I couldn't do much physically, I still had this blog. Focusing on my blog has been the best thing ever for me. It keeps me busy, it motivates me to complete projects to shared, and I love the connections that I've made with women all over the US through blogging.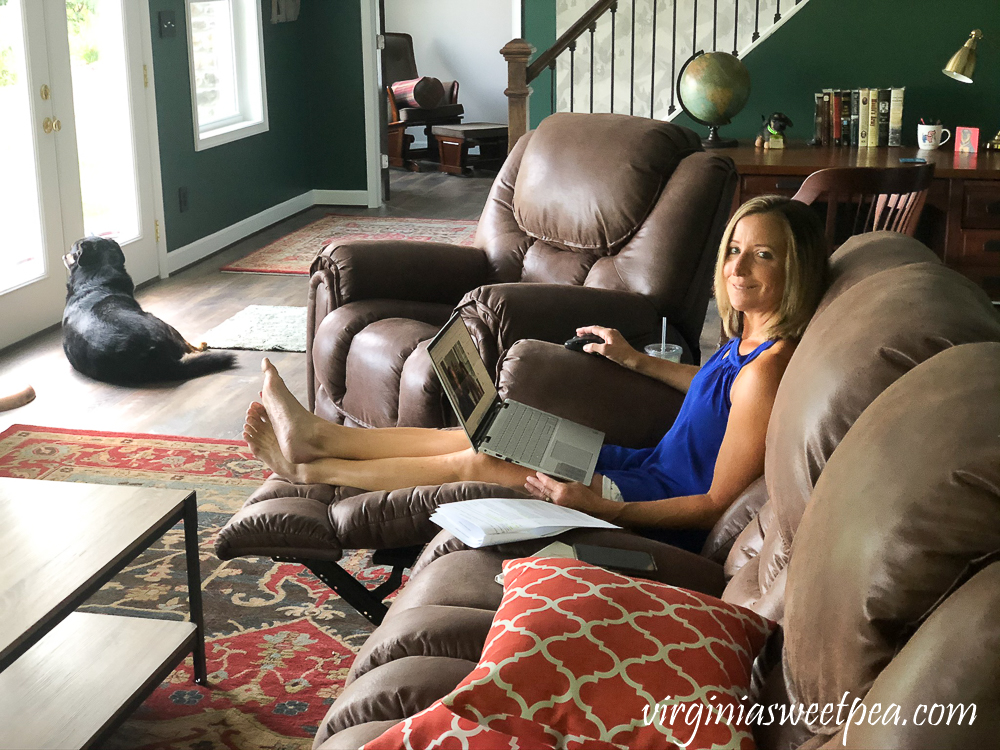 2018
My January 2018 scan showed a new spot on my adrenal gland. When I was scanned again in March, the spot had increased significantly, so I had to endure a biopsy to test the tumor for mutations.
The mutation test showed that I developed a new mutation, T790 which meant that I was able to switch to a different targeted therapy medication, Tagrisso.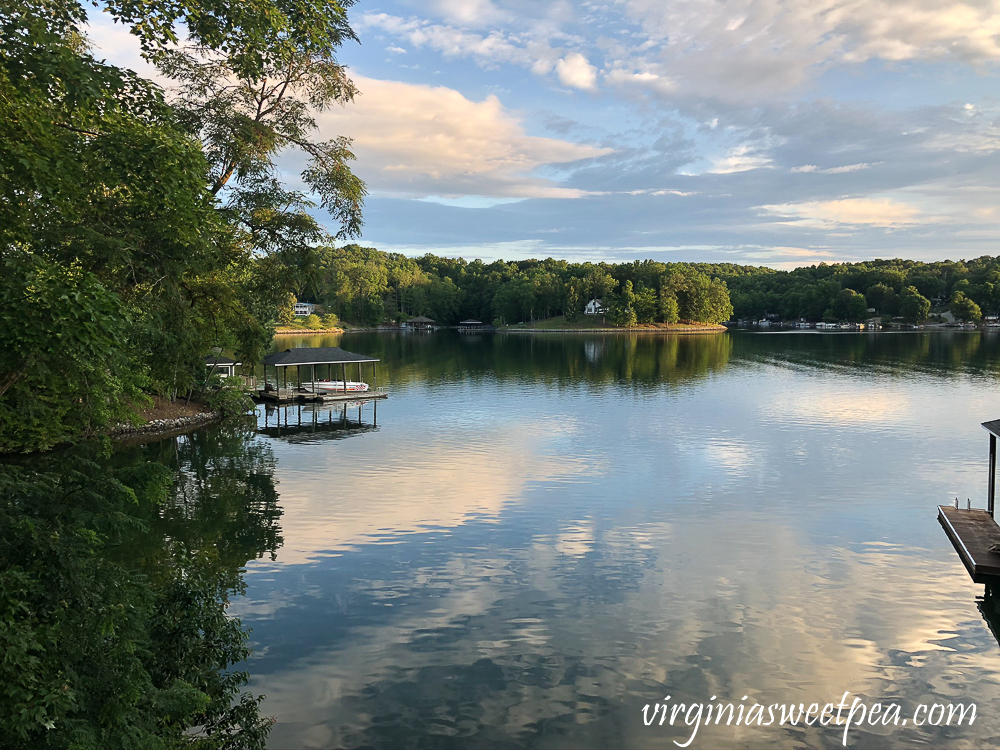 During this time, I also was invited to enroll in a clinical trial that combined Tagrisso with another drug. A brain MRI that I had as part of the enrolling requirement sadly showed that my cancer had spread to my brain which disqualified me for the trial.
Tagrisso crosses the blood/brain barrier and my oncologist felt like it would treat my brain spots and it did.
Tagrisso has been very kind to my body. The Tarceva rash went away and now my skin looks great. Instead of losing hair, Tagrisso has made my hair thick and kinky. I have to work hard when I dry it to get it to look straight. Other side effects that I experience on occasion are mouth sores and diarrhea.
The stress of having progression in my cancer and being plagued with back problems that kept me from my beloved running, cycle, weight lifting, and tennis came to a head in June. I was horribly depressed and I developed frequent anxiety attacks.
My wonderful oncologist sent me to a UVA palliative care doctor who prescribed an antidepressant and anxiety medication that helped me immensely.
Heather continued to help me with my back and by August I was mentally feeling like my old self.
At this point, I desperately wanted to do exercise other than walking, but I was very afraid of getting hurt. Heather's husband is a personal trainer and we decided that the best way to get me back to the gym was to work with Ken. Heather let him know what exercises I can and can't do because of my back and Ken planned workouts that challenged me but were safe for my back.
I've worked with Ken for almost two years now and it has been the best thing for me physically and mentally. I'm stronger now than I was before I was diagnosed with cancer
The rest of 2018 my scans were good and I had come to terms with the fact that I had to give up running, tennis, and cycle class. For cardio, walking, the elliptical, rowing, and a stationary bike where my upper body isn't leaned over are all things that my back allows me to do which makes me happy.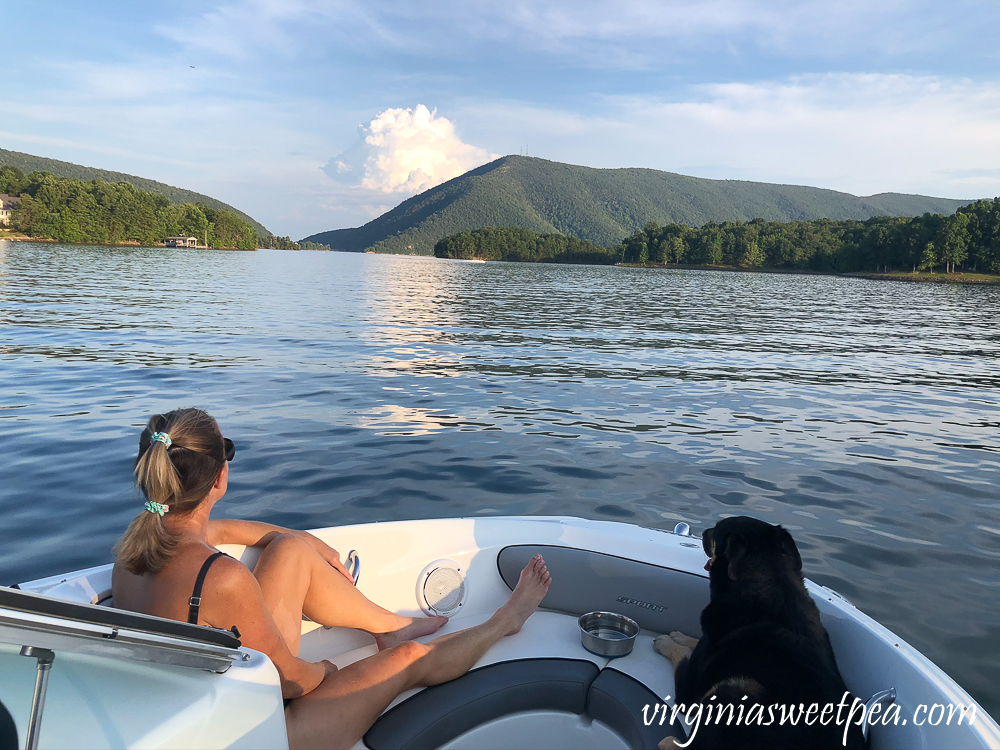 2019
My cancer remained stable through 2019 and I got my exercise endorphins through working with Ken, working in my yard, going to the Y, and walking.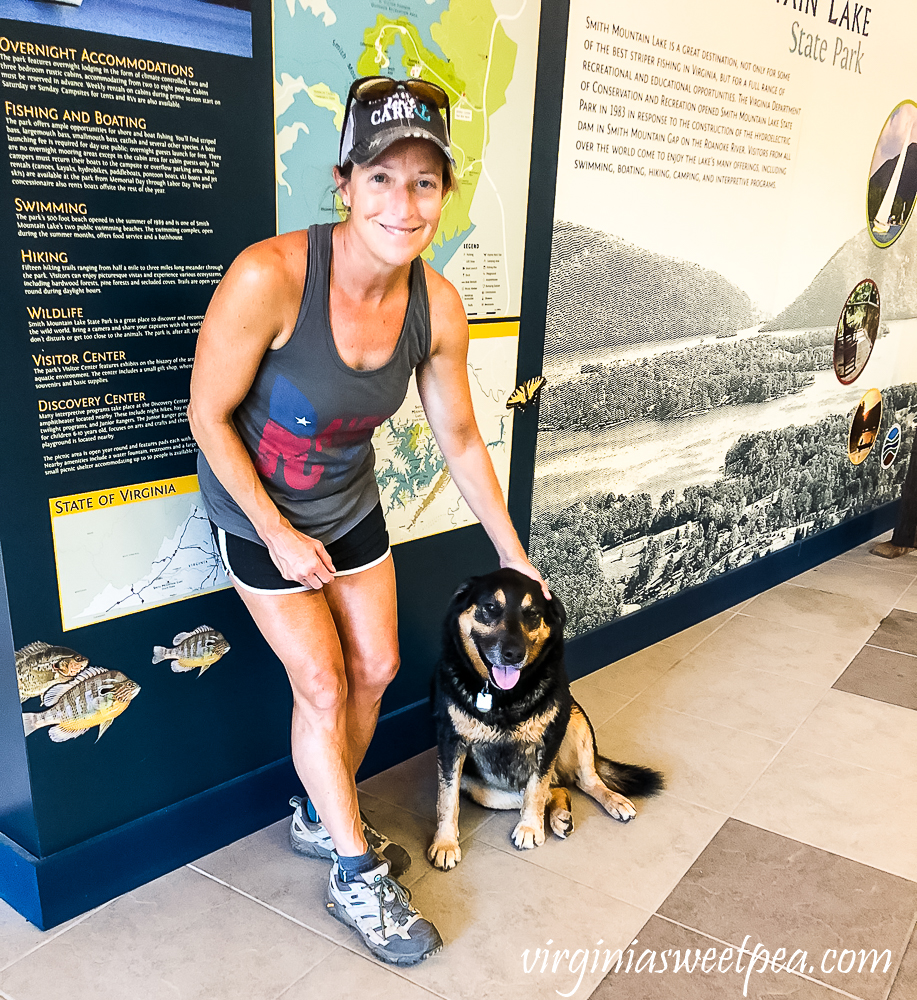 Through 2019, every three months, a brain MRI and a chest/abdomen CT scan is performed. The tests are not bad at all. What is scary is waiting for the doctor to come into the room to tell you the results.
When people ask me how it feels to live with cancer, I tell them that it is like walking on a tightrope over the Grand Canyon with greased feet. At any time, your feet can slip and you fall.
It was wonderful to walk on that tightrope all through 2019 and not fall one single time.
2020
My cancer was stable for my January and April tests.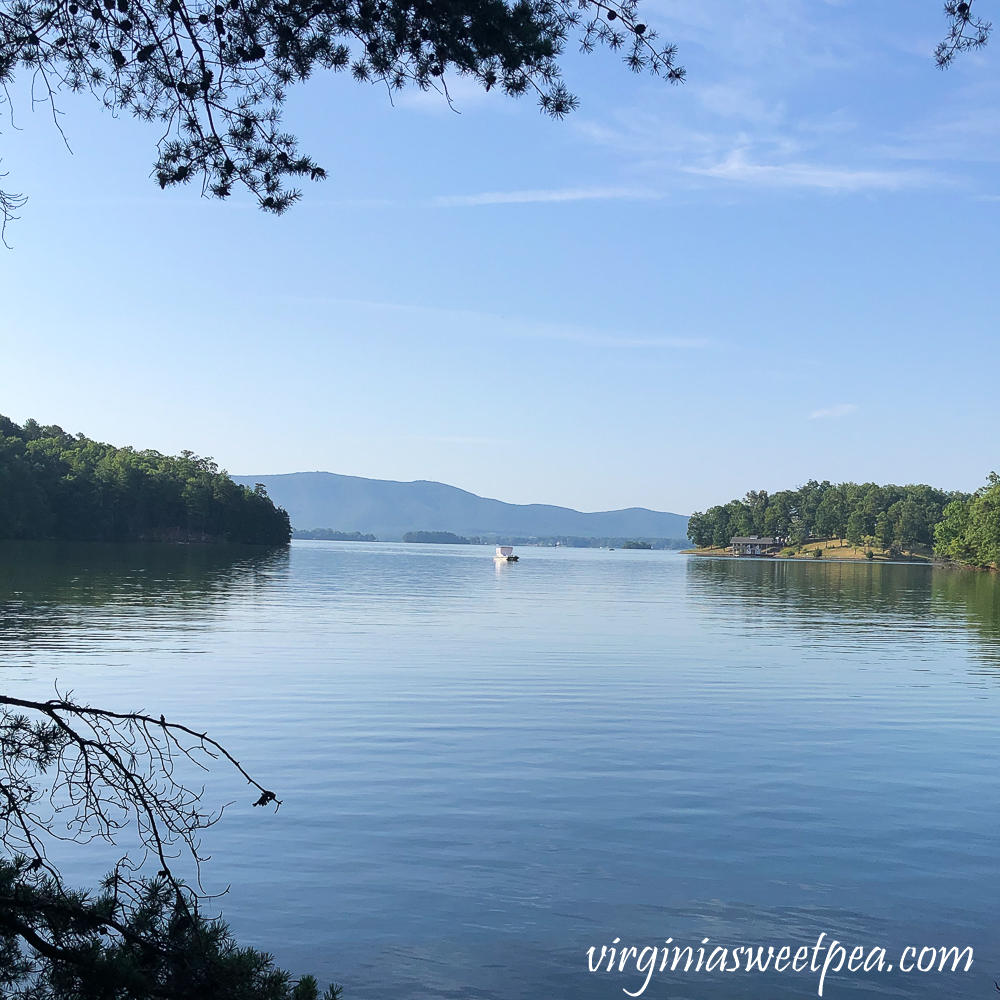 Tagrisso typically works for an average of 18 months before the cancer mutates. I've now been on Tagrisso for a little over 26 months which makes scan day even more stressful.
My latest tests were on July 22 and that tightrope was feeling especially slippery as July 22 got closer and closer.
Like always, doing the tests wasn't bad at all. UVA is wonderful and I meet with all of my doctors within hours of having the tests to get my results.
For the July 22 results, I got both good news and bad news.
The good news was that my chest and abdomen CT scan showed those areas to be stable.
The bad news was a spot in my brain grew since April and it needs to be treated.
On July 30 I am scheduled to have Gamma Knife Radiosurgery at UVA. If you click on the link, you can see the doctor who is treating me in the short video and his credentials are amazing. I feel like I am in the best possible hands!
If you want to know exactly what I'm going to experience, you can watch this video. The only part that distresses me is having the halo attached to my head with four screws.
Over the years, I've become pretty adept at calming myself. I'll be channeling all of those skills while wearing that halo and undergoing the procedure.
If you are the praying type, please pray that this procedure zaps the pesky spot in my brain and also pray that my medication will continue to keep my cancer stable.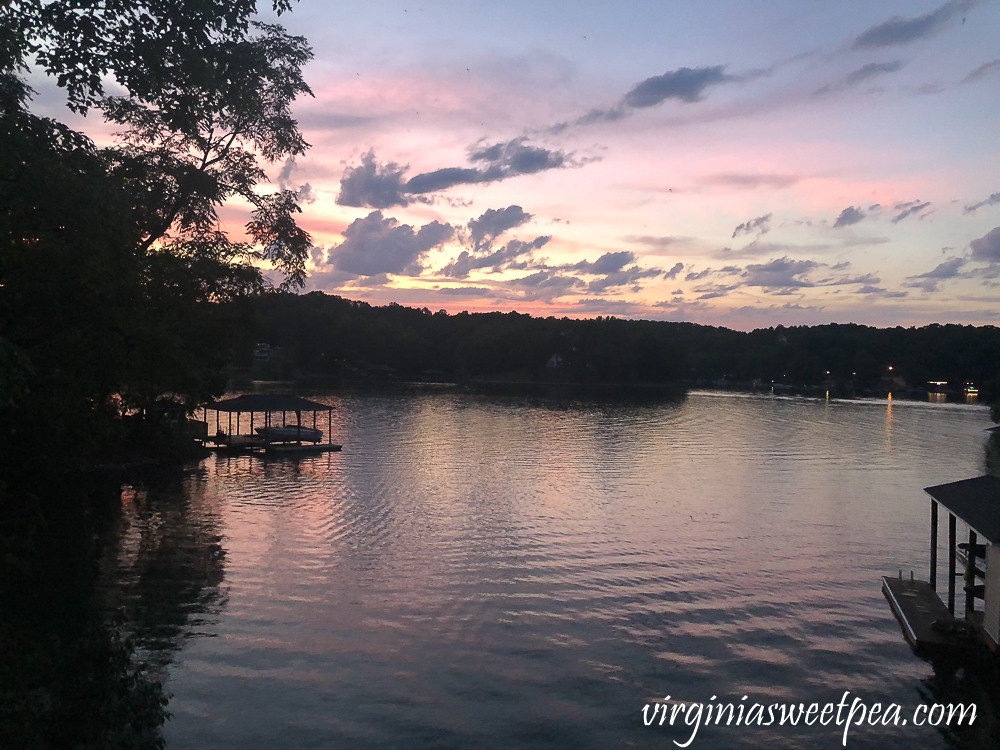 I really, really want to keep living and I really, really don't want to die from lung cancer. I watched my dad die of it and I always told my students to NEVER smoke because dying that way is a horrible way to go. I didn't smoke, took good care of myself, yet here I am.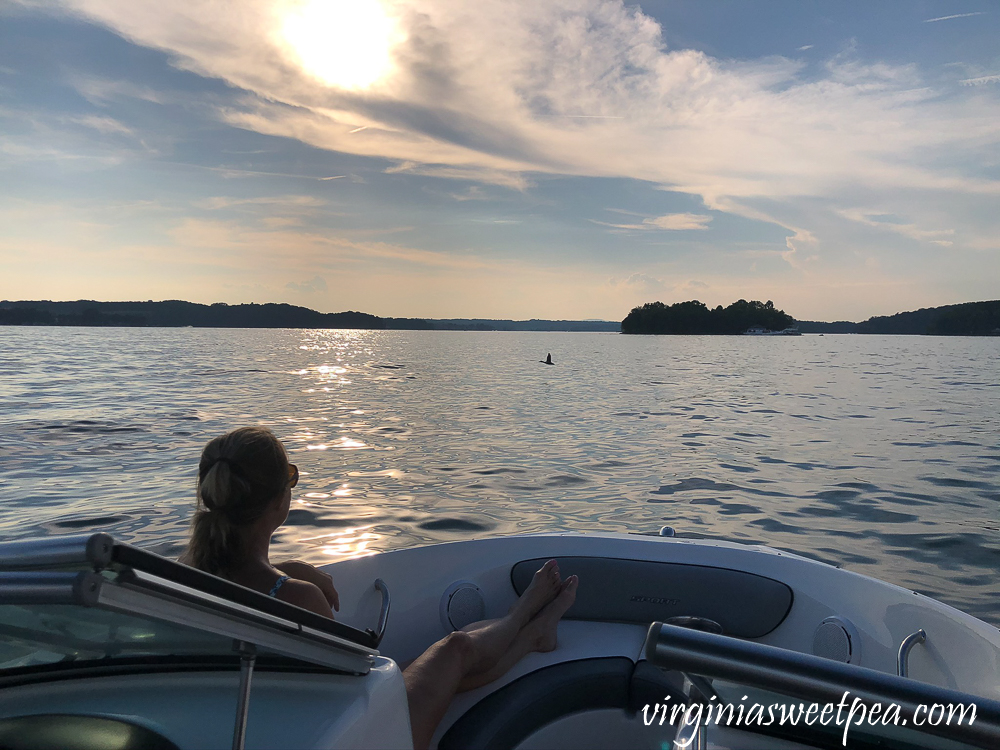 A valuable lesson that I have learned over my 3 and a half years of living with lung cancer is to appreciate and LIVE every second of every day. Each day is a gift and I do my best to enjoy every minute of it.
My talented cousin, Mary, designed this graphic after reading my post.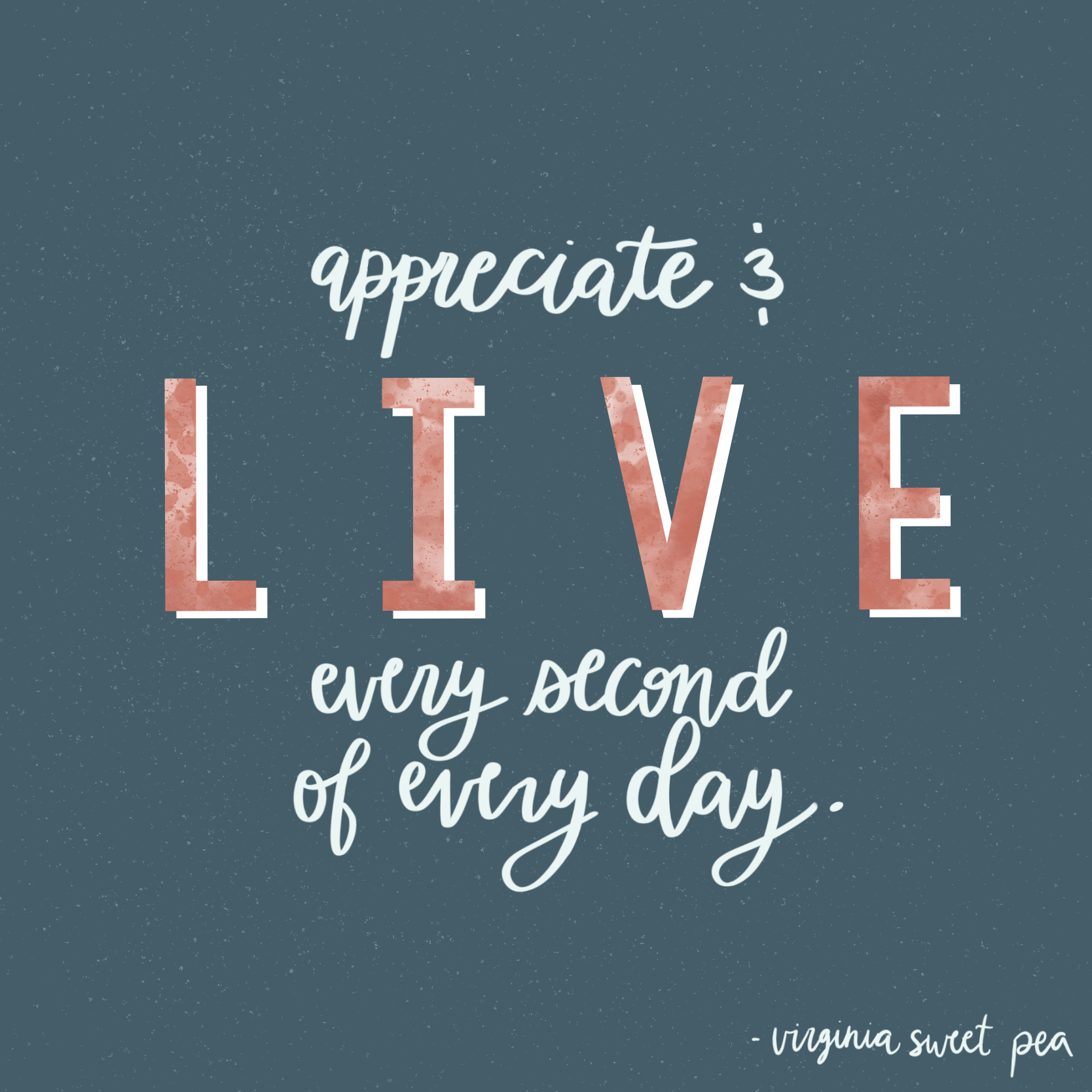 Visit Mary's Etsy shop to see all of her designs including custom made dog stickers. She made a Sherman sticker that is adorable!
Other Posts I've Written About My Cancer