Living with Stage 4 Lung Cancer – October 2020 Update
It's been a stressful, trying few weeks with my cancer. I'll explain.
To break up this post, I'm sharing pictures from August and September. Between scans and MRIs, I do my best to live my best life!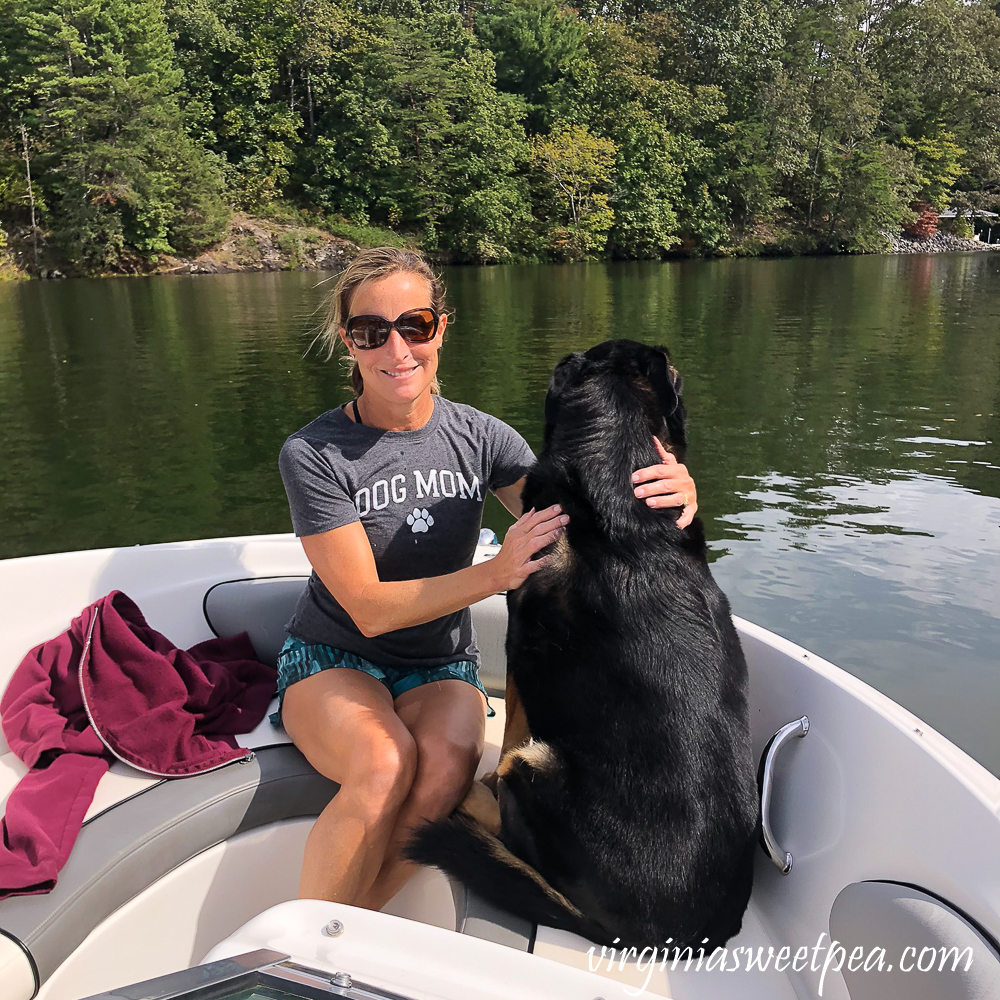 If you're new here, I was diagnosed with stage four lung cancer on Friday the 13th of January, 2017. Yes, Friday the 13th. Isn't that the pits?
I went to the doctor thinking that I was one of the healthiest people in Lynchburg and that I needed new nose spray for allergies and ended up being diagnosed with lung cancer.
Some people call living with cancer their journey. To me, a journey conjures thoughts of something pleasant. Living with cancer is more like a forced march. Cancer is an evil person with a gun to my head and I'm the innocent victim.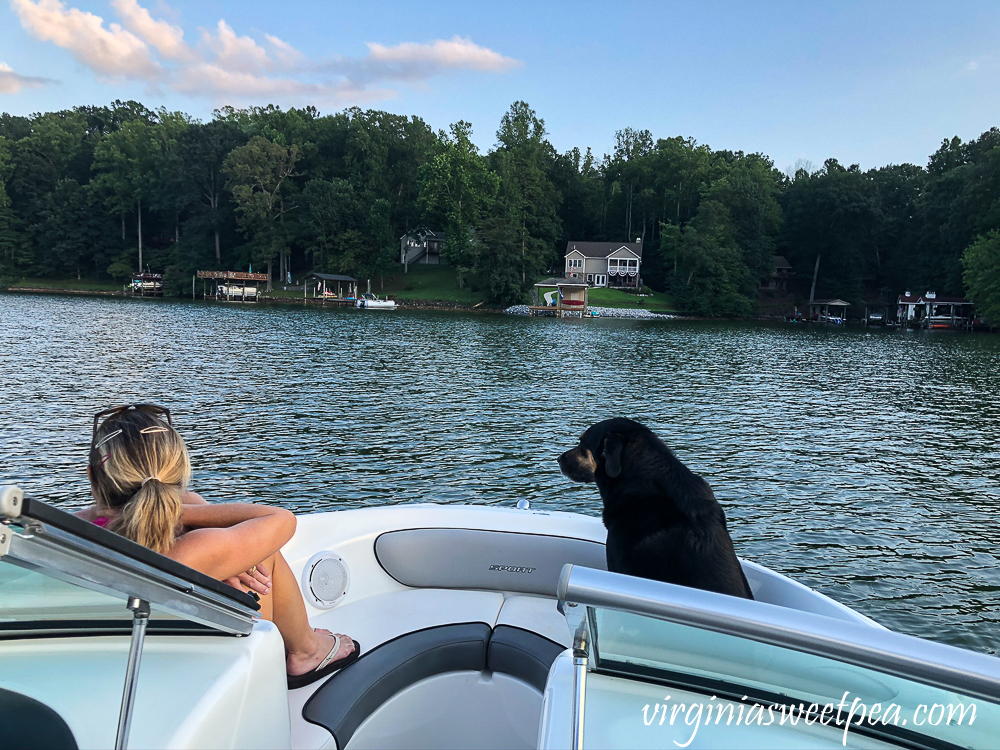 I've only written about my cancer twice. If you haven't read these posts, read them to catch up on my experience.
At the end of my last cancer post, I shared that on July 30 I was to have gamma knife to treat a spot in my brain. After that post, I so much appreciated everyone who left a kind comment, those that prayed for me, those who sent me messages and emails, and the many encouraging cards that I received in the mail.
July 30, 2020 Gamma Knife
The gamma knife procedure was not easy but I got through it.
The actual radiation part was a piece of cake, I had no idea that beams of radiation were hitting that spot, hopefully getting rid of it.
The dreadful part was the halo. It felt like a vise grip around my head.
Four screws were drilled into my skull to hold it in place. I remember two men putting the halo over my head, then the anesthesiologist gave me something that knocked me out while they drilled it into place.
I remember waking up and asking when they were going to drill the screws and was told that they already did. Then I felt intense pressure. Not much pain, just a ton of pressure, like a vise grip was around my head.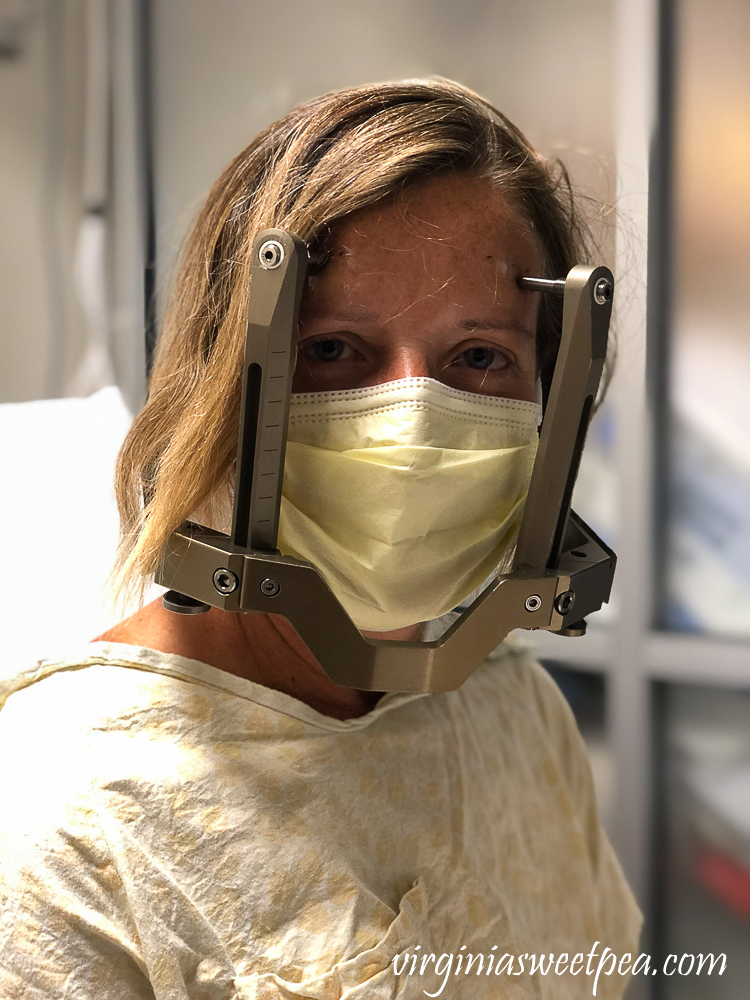 Before the gamma knife procedure, I had to have a CT scan that they used along with my brain MRI to pinpoint exactly where the beams of radiation were to go.
When they attempted to lay me back to be flat on the CT table, I felt immense pressure and threw a nice hissy fit. After three tries, they got me flat for the scan.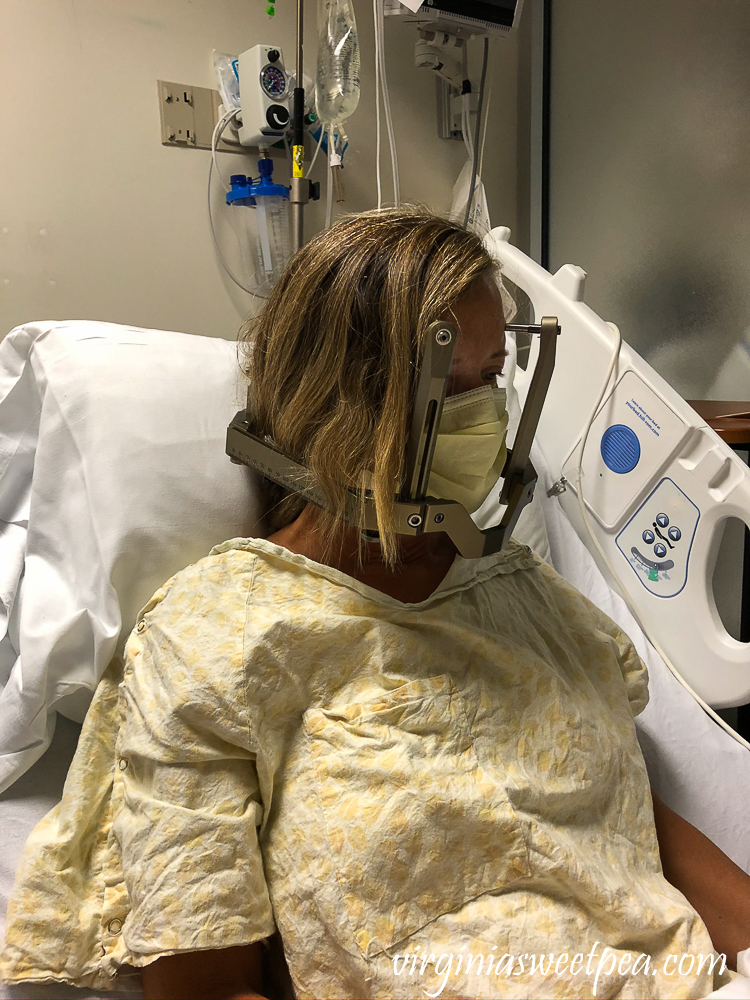 The next hissy fit occurred when they unscrewed the halo from my head. That was a minor hissy fit, as the pressure of the screws coming out was pretty unpleasant.
August – Recovering from Gamma Knife
I was back to my usual activity the day after my gamma knife treatment. I was able to hit the gym for a weight workout and have a great weekend with an old high school friend and his wife visiting us at the lake.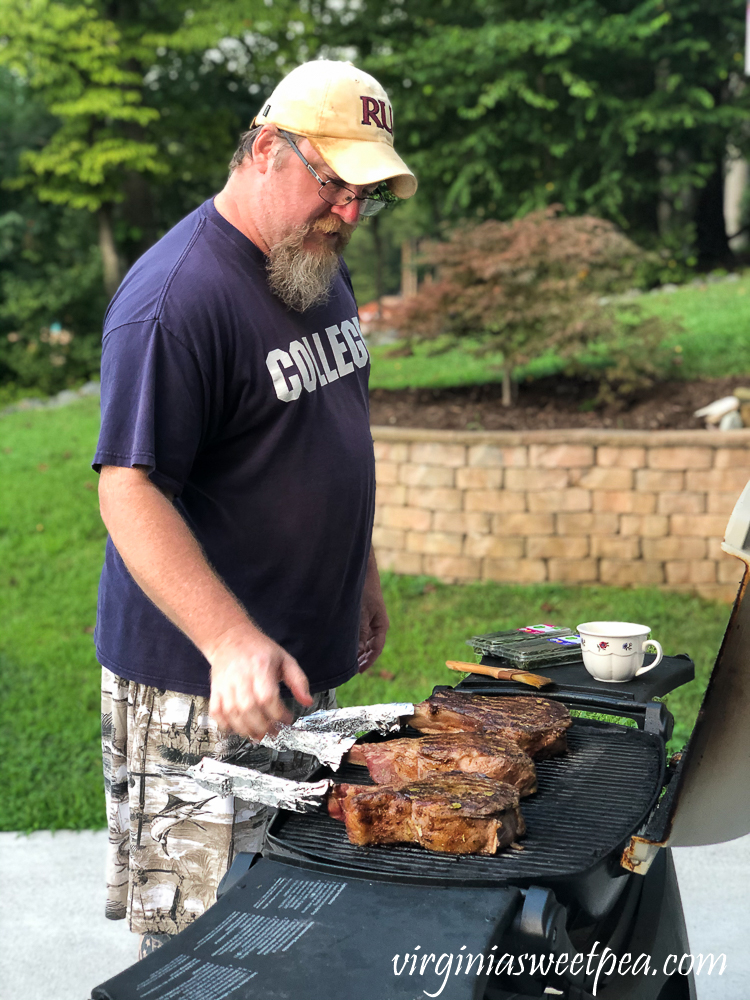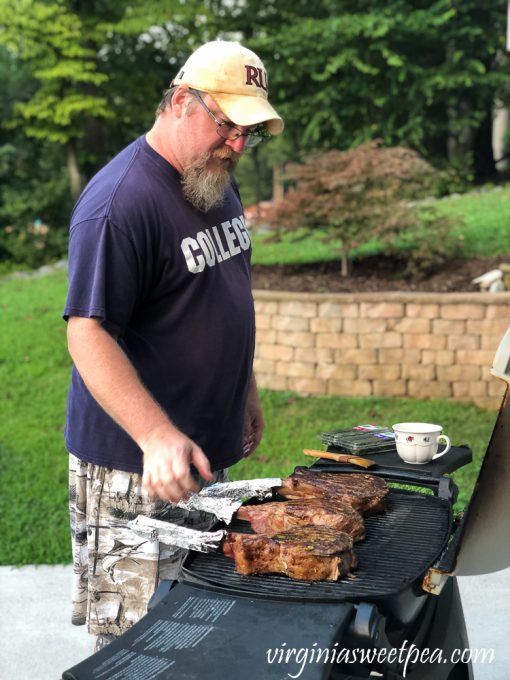 Lee grilled amazing Tomahawk steaks when he visited. Best steak of my life! If you look closely at my forehead, you can see the screw marks. This was two days post gamma knife.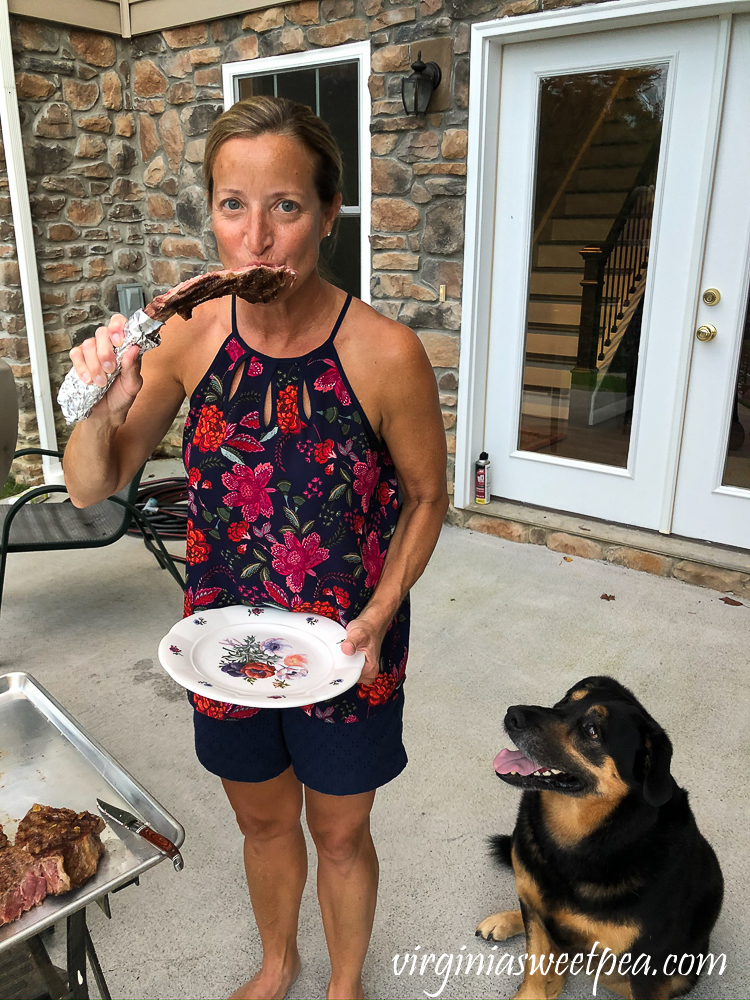 Living My Best Life in August and September
After the gamma knife, I was determined to live my best life and not worry about the result of the treatment until my next brain MRI on September 29.
We spent every weekend of both August and September at the lake having a great time.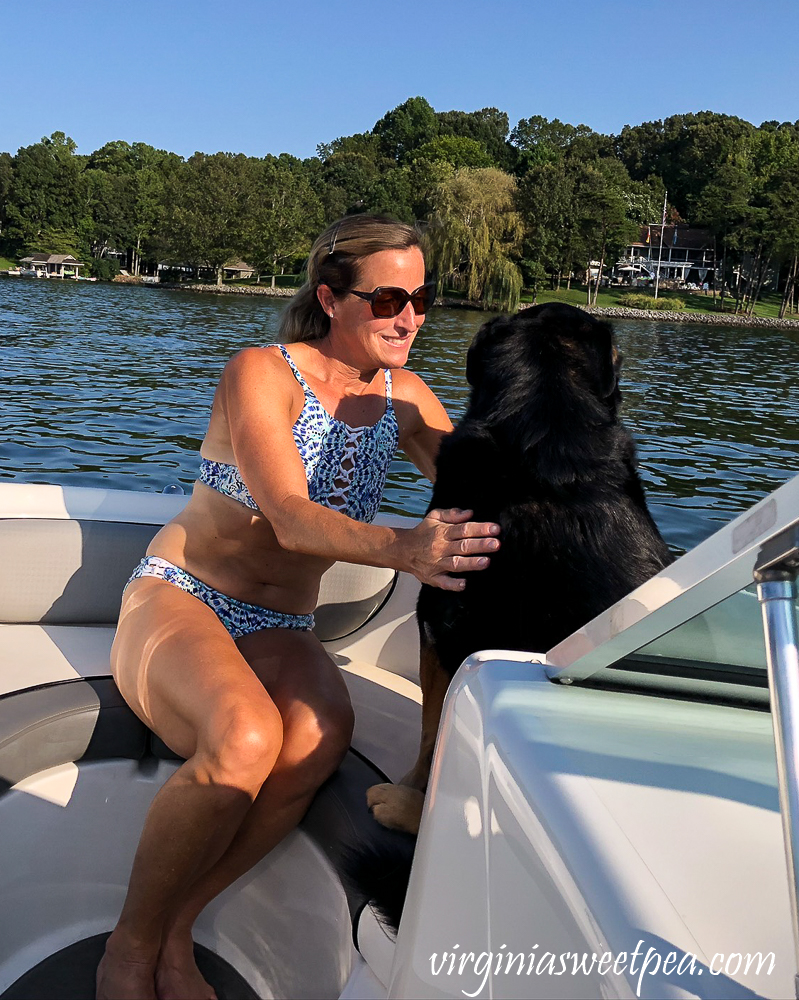 Most everyone thinks that they have a great Mama, but I truly have the best Mama. Mama spent lots of weekends with us which was super fun.
Here she is wearing her Dog Grandma shirt because she knew that I would like seeing her wear it.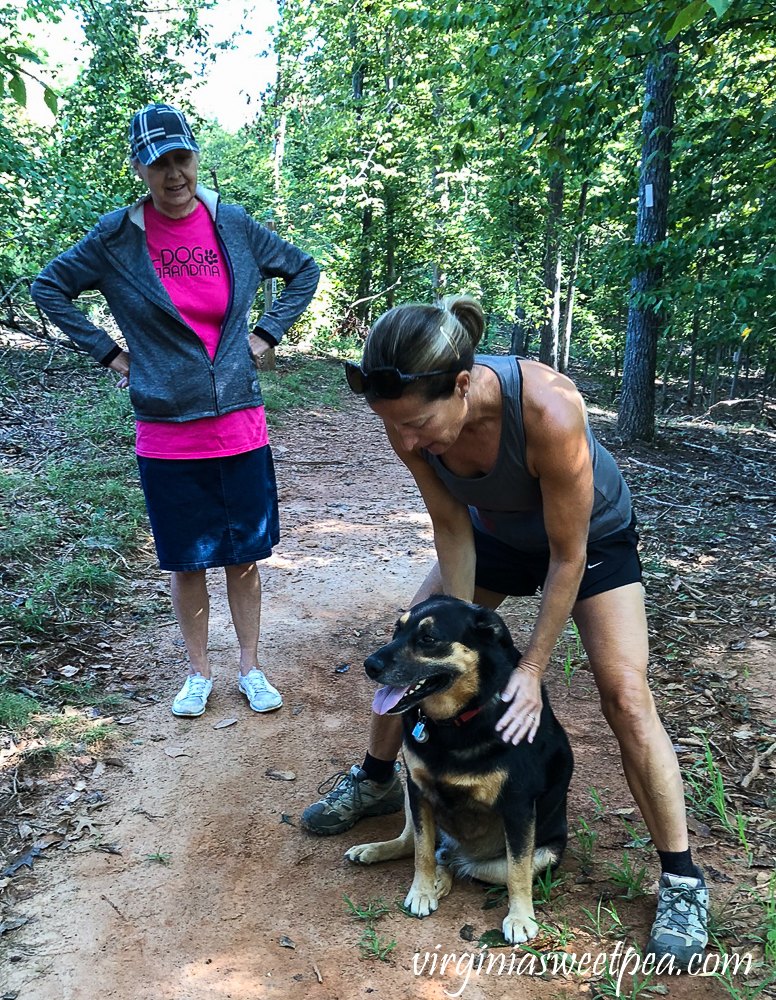 We found the ice cream boat usually two times per weekend so that Sherman could get ice cream.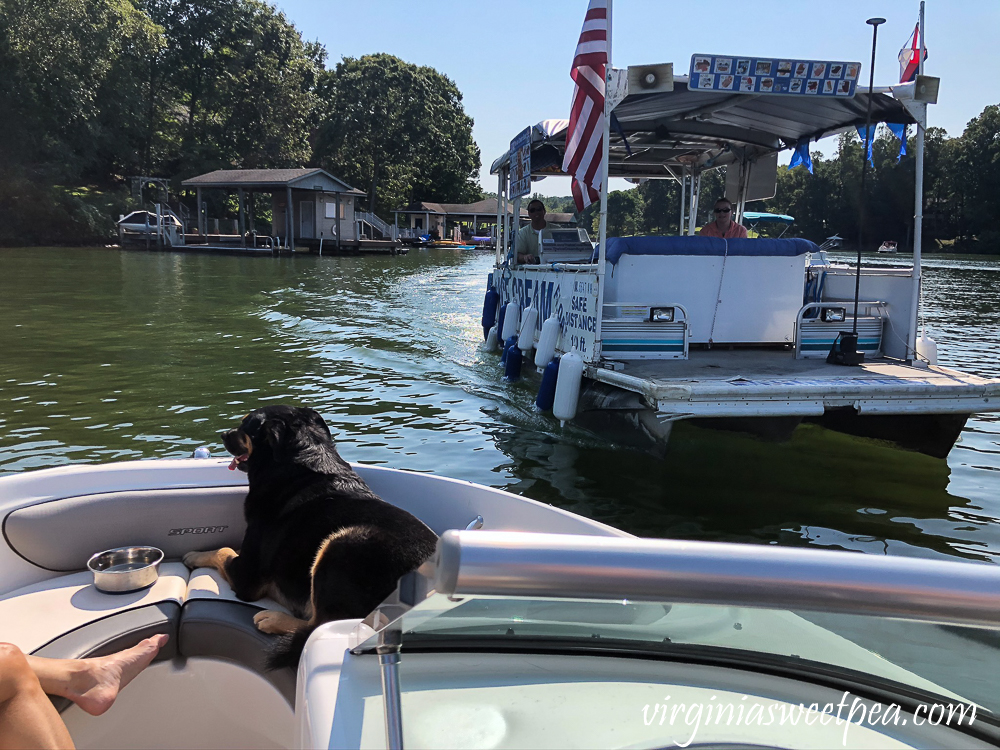 Friends joined us for hiking at the state park. This is Nicole, one of my very best friends who has been extremely supportive of me through my forced cancer march.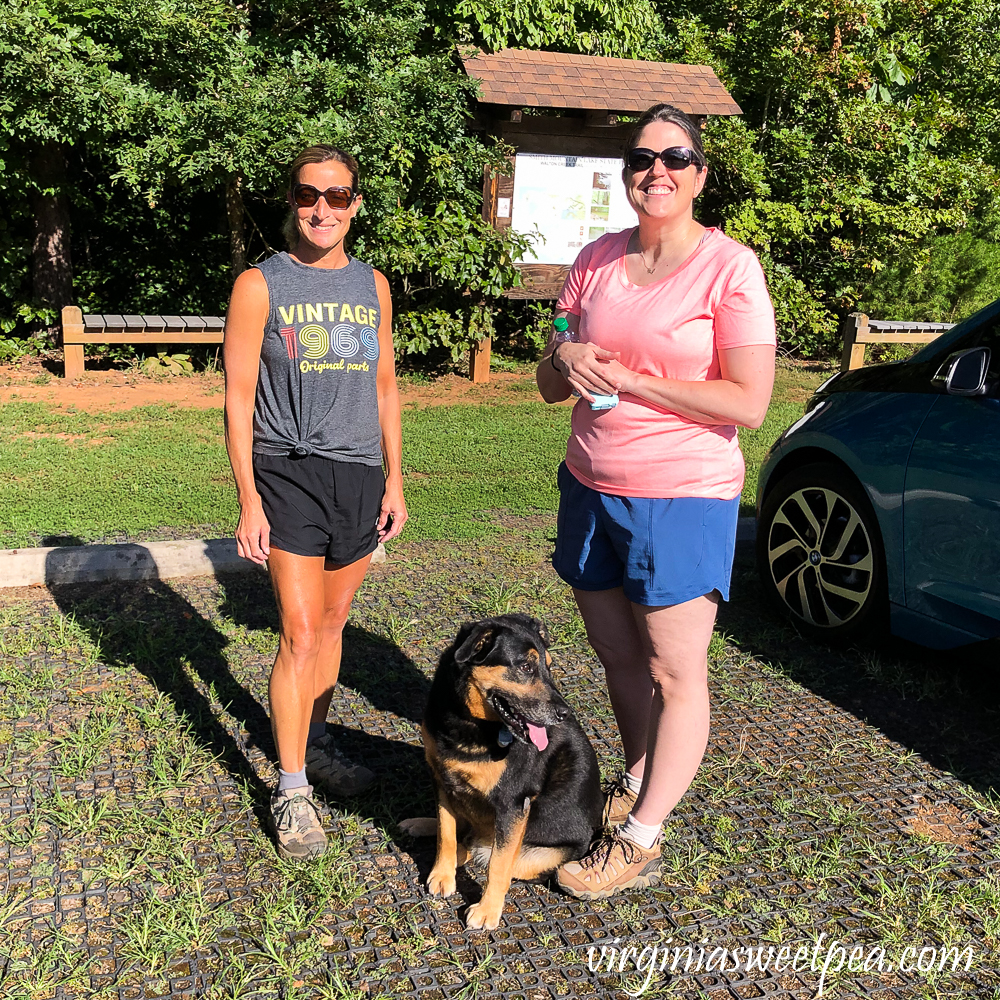 I don't have a picture to share, but there is also a group of very special friends who have been with me the entire time through my forced march. I don't know what I would do without these ladies.
Two more people who keep me going are my PT and her husband, my personal trainer. Heather keeps my back in place which allows me to exercise, something I'm passionate about. Ken designs challenging workout for me that won't irritate my back. Ken and Heather have become like family to me.
Ken and Heather have three children that I adore. Seeing these kids Monday, Wednesday, and Friday when I train with Ken is pure pleasure for me.
This very special family spent a day on the lake with us after Labor Day.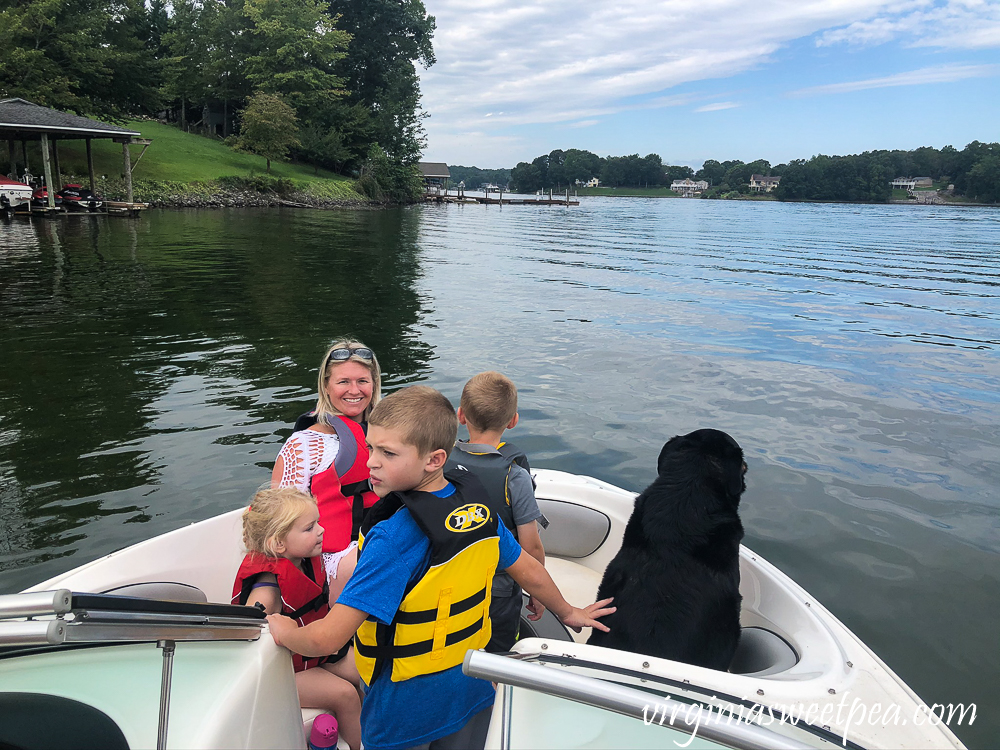 The kids loved boating and I'm already looking forward to taking them out on the boat again next summer.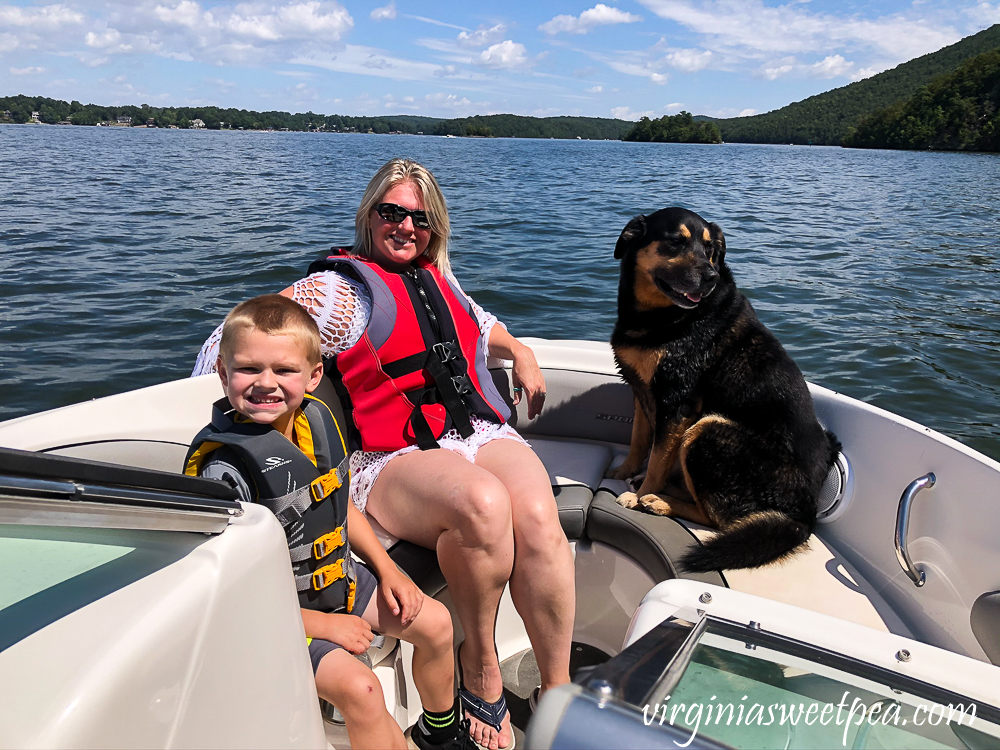 It was a great day on the lake and we even found the ice cream boat for a treat.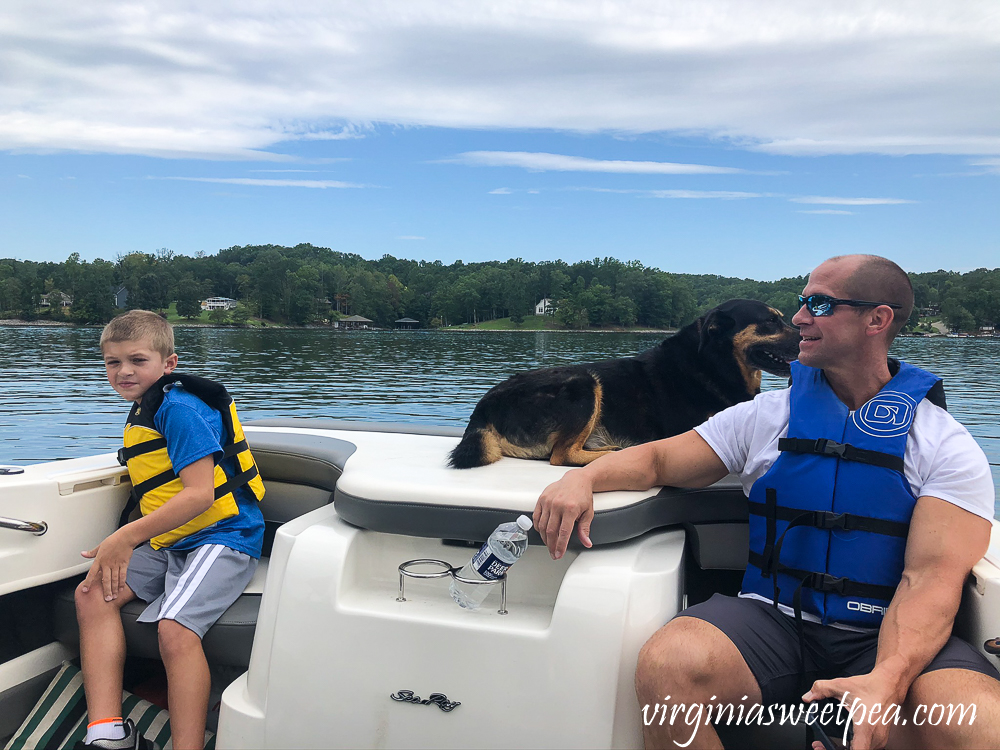 The kids loved feeding the carp peanut butter and popcorn. I enjoyed it as well.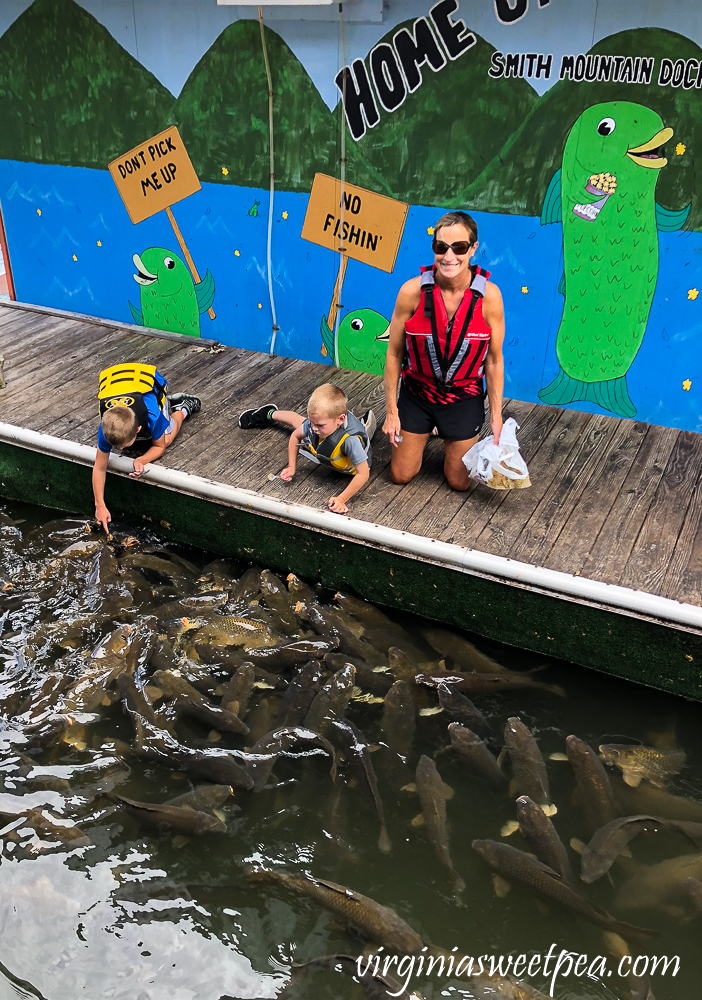 In September, some of my former students visited me by boat at the lake. I taught the two kids on the right side of the boat but not the other kids. I love being around young people and it was such a great surprise to get to see these kids.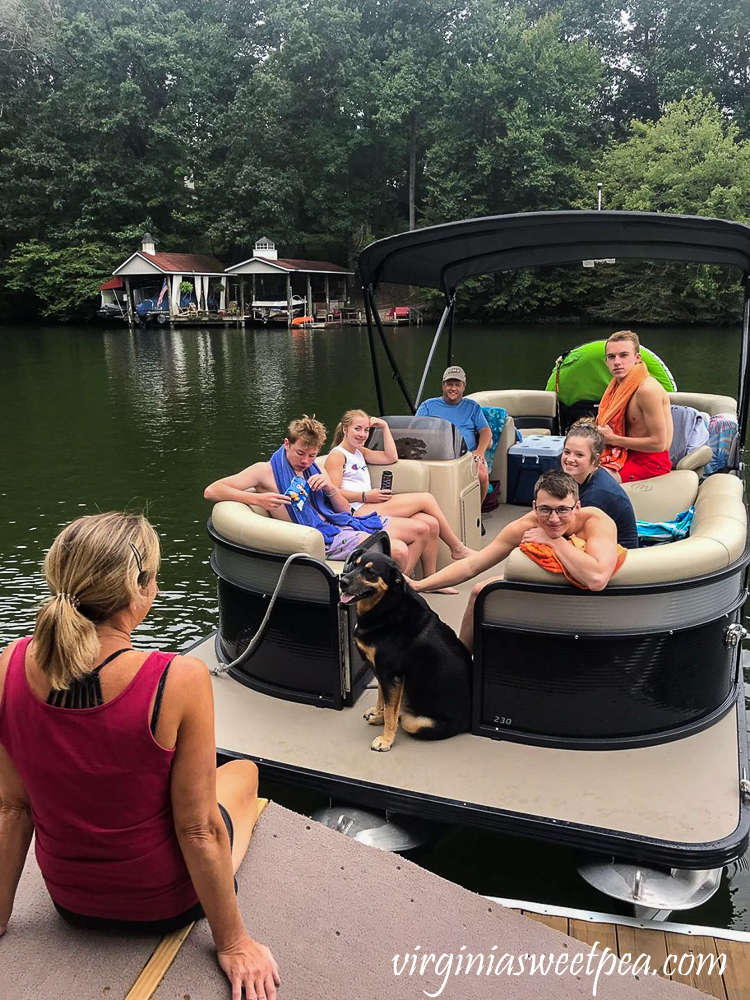 In September, my blogging bestie, Julie of My Wee Abode, came all the way from California to visit. If you've not visited Julie's blog, you need to!
We went to Williamsburg, spent time at the lake, and visited my mom's house.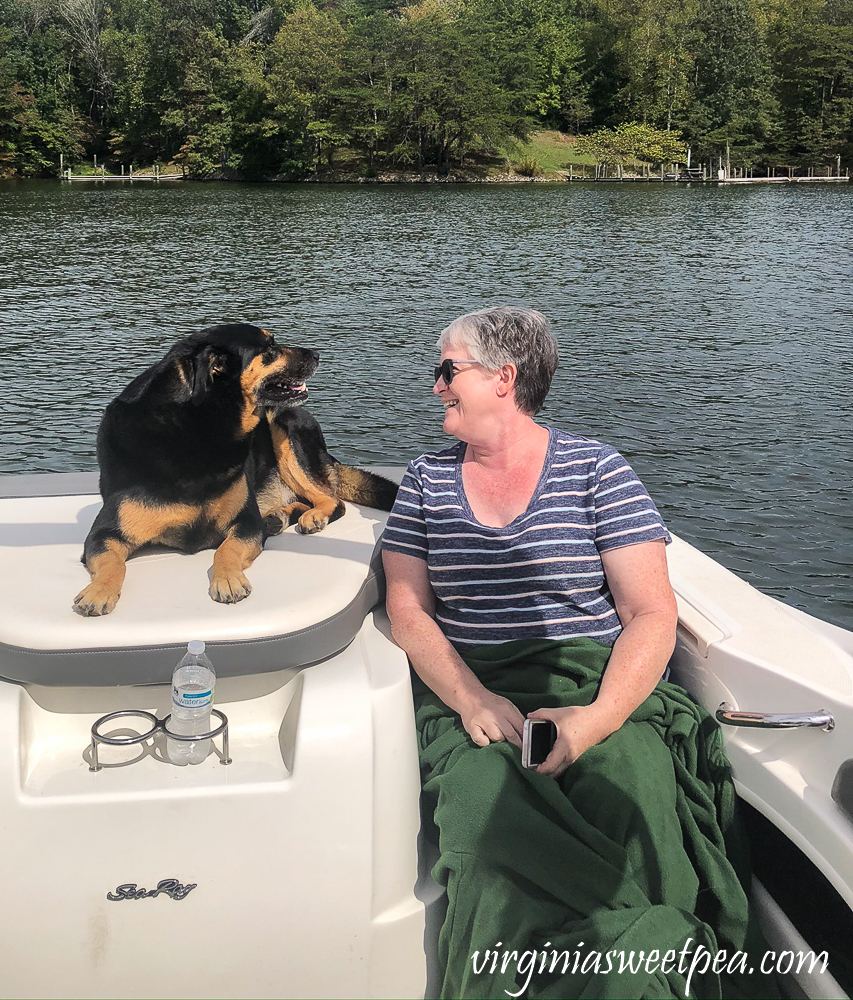 Julie and I had so much fun and I hope she can visit me again. I'm hoping to visit her in California as well.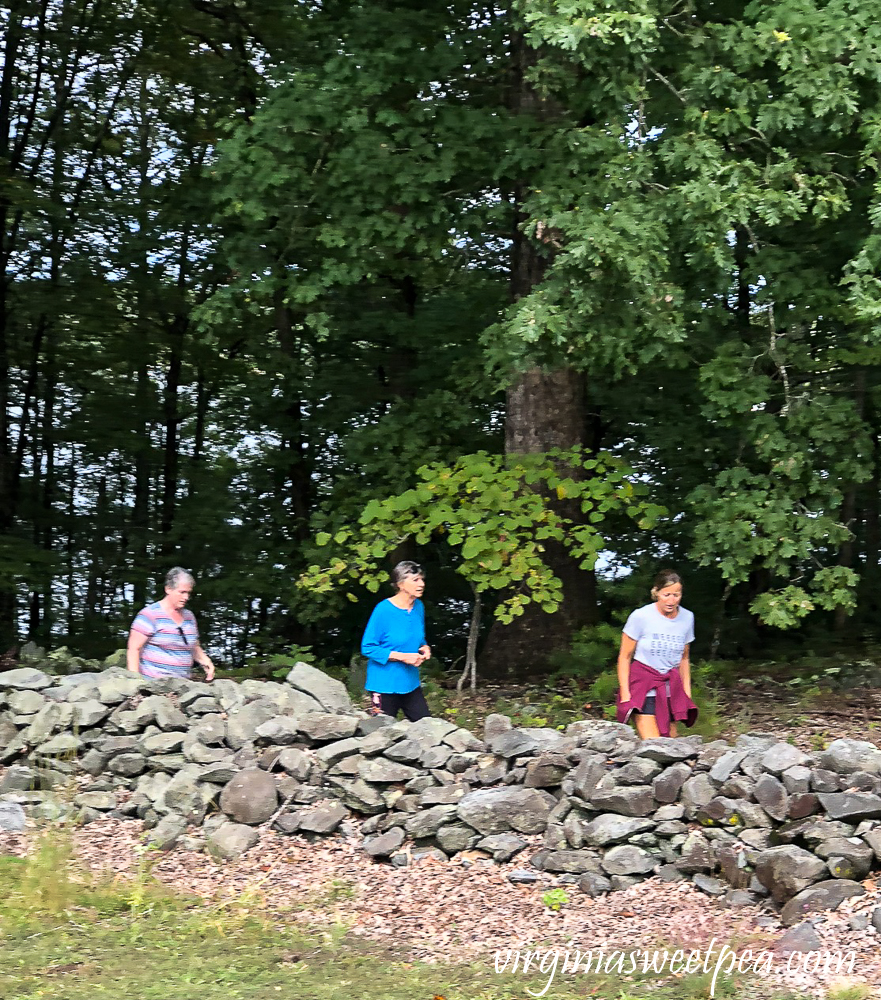 The Dreaded Brain MRI
On September 29, I had my two month post gamma knife brain MRI.
The PA for the doctor who did my gamma knife was my first appointment after the test. The radiology report wasn't back, but she reported that the lesion treated was smaller and she saw no new spots.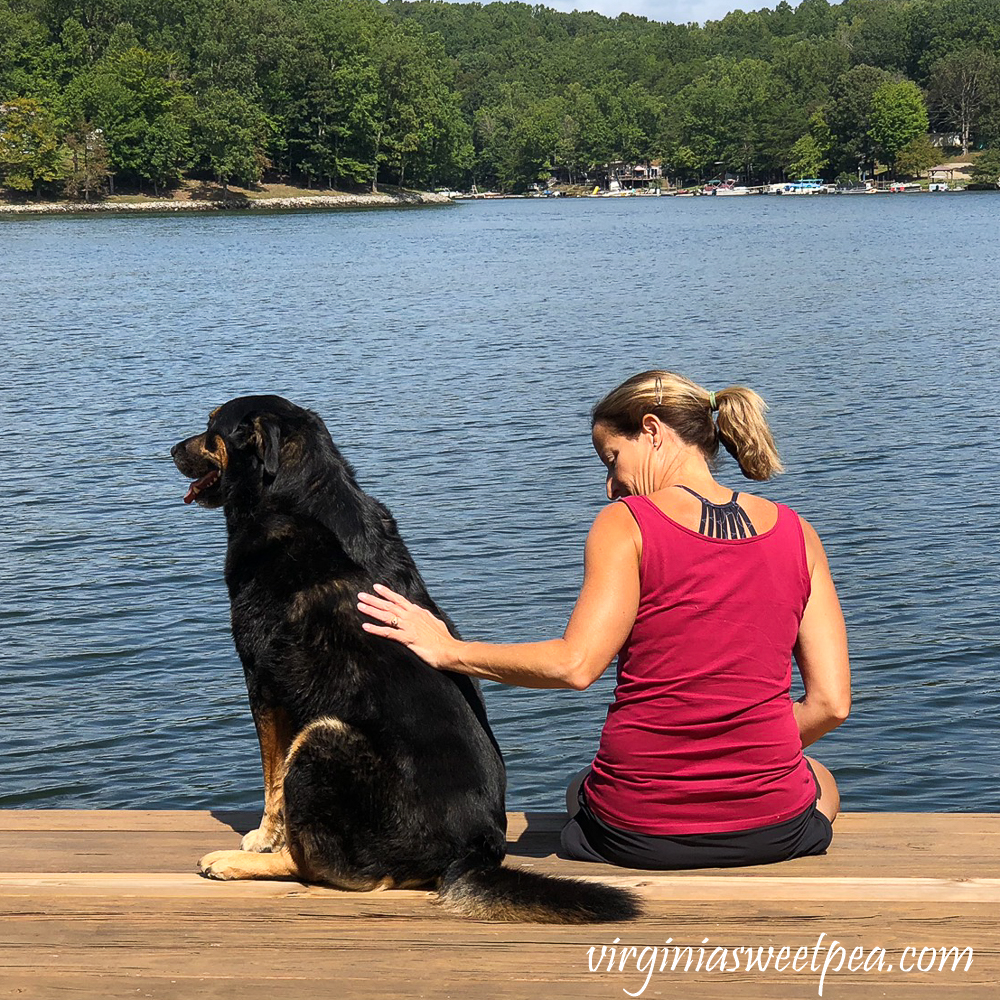 My next appointment was with my brain oncologist. The radiology report still wasn't back and Dr. Fadul also saw no new spots of cancer in my brain.
I went home feeling relieved and then early that evening I saw that I had a missed call from UVA. My heart sank.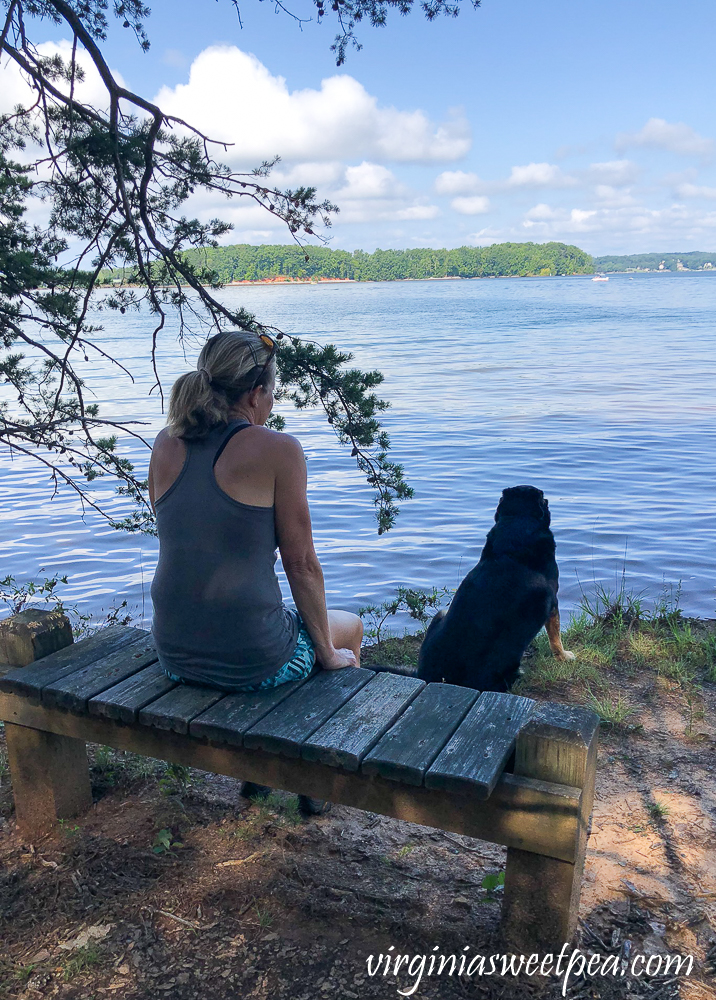 Later that evening, Dr. Fadul called to let me know that there was a new issue in my brain, cancer in a different spot, the lining of the brain.
To diagnose this, I was to have a spine MRI and a lumbar puncture.
We were scheduled to leave for Vermont two days later and Dr. Fadul thought that it was fine to wait until after our vacation to do those tests.
I already had a chest/abdomen CT scan scheduled the week after our vacation. This new problem added two more days of testing, one day for the spine MRI and another for the lumbar puncture.
I was able to enjoy our vacation (I'm hoping to share a post soon.) but Mr. SP and I both couldn't help but worry over the tests that I had to have as soon as our vacation was over.
Cancer Test Week
My tests were scheduled for Tuesday, Thursday, and Friday.
Monday I was a nervous wreck. All of my friends and the family that knew what I was going through rallied around me and gave me encouragement.
Tuesday evening was the spine MRI. This test takes a long time, two solid hours of being in the tube. I've grown accustom to the tube, so luckily it didn't bother me.
Wednesday I checked UVA My Chart over and over looking for my test result. My phone was glued to me, waiting for a call to find out my fate.
I got the call Wednesday afternoon that my spine MRI was good. No issues found! What a blessing.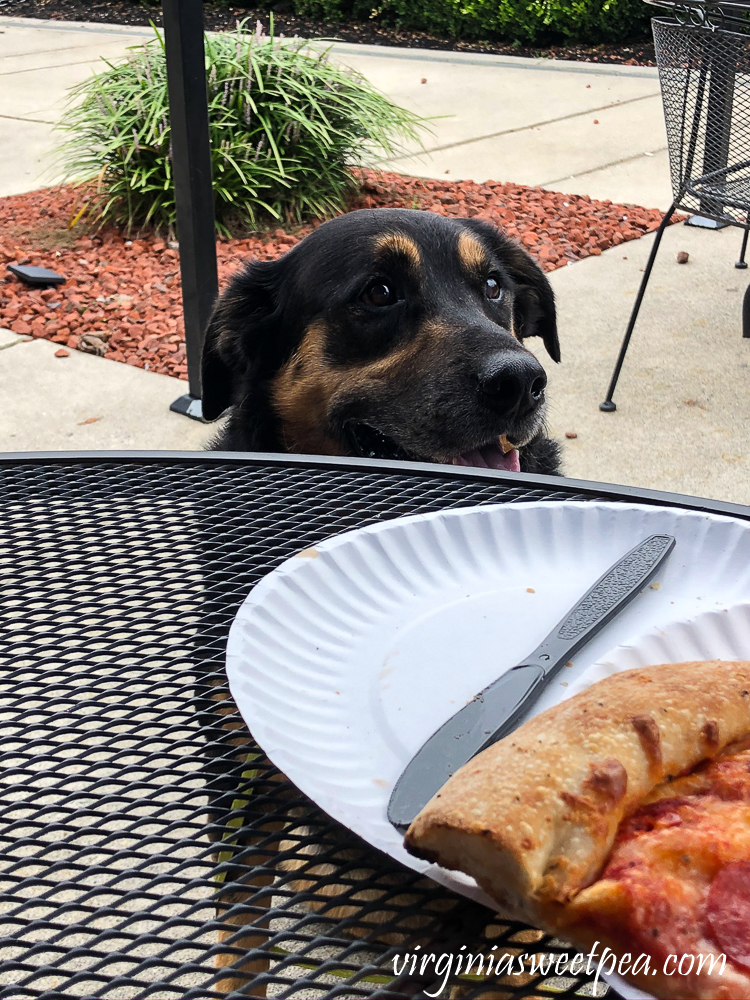 Thursday arrived, my chest/abdomen CT day. CT day is so very stressful with worrying about new cancer spots being detected.
When my CT is good, my oncologist enters the room with a thumbs up. He didn't have a thumbs up when he entered the room, so I knew something bad happened.
My adrenal gland showed a thickening which is concerning. It's not a spot big enough to biopsy but something is going on there. Ugh.
I was relieved that no other new spots were found.
My Spine Puncture
I didn't have to have the spine puncture!!! I was dreading it so much and was so relieved to have it canceled.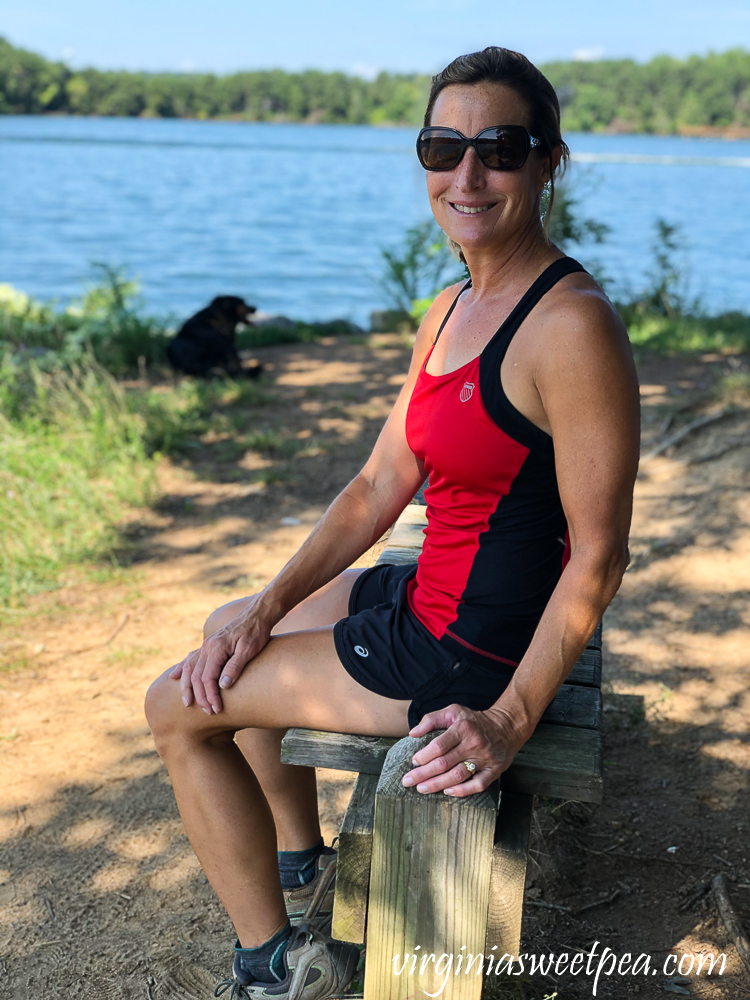 Why was it canceled? Well, no matter the result of the spine puncture, my new treatment plan would be the same, so there was no need at this point to put me through that test.
My New Treatment
Starting Thursday night, my new treatment plan is a double dose of my targeted therapy medicine.
The hope is that this will control the new issue in my brain and also the area of concern on my adrenal gland.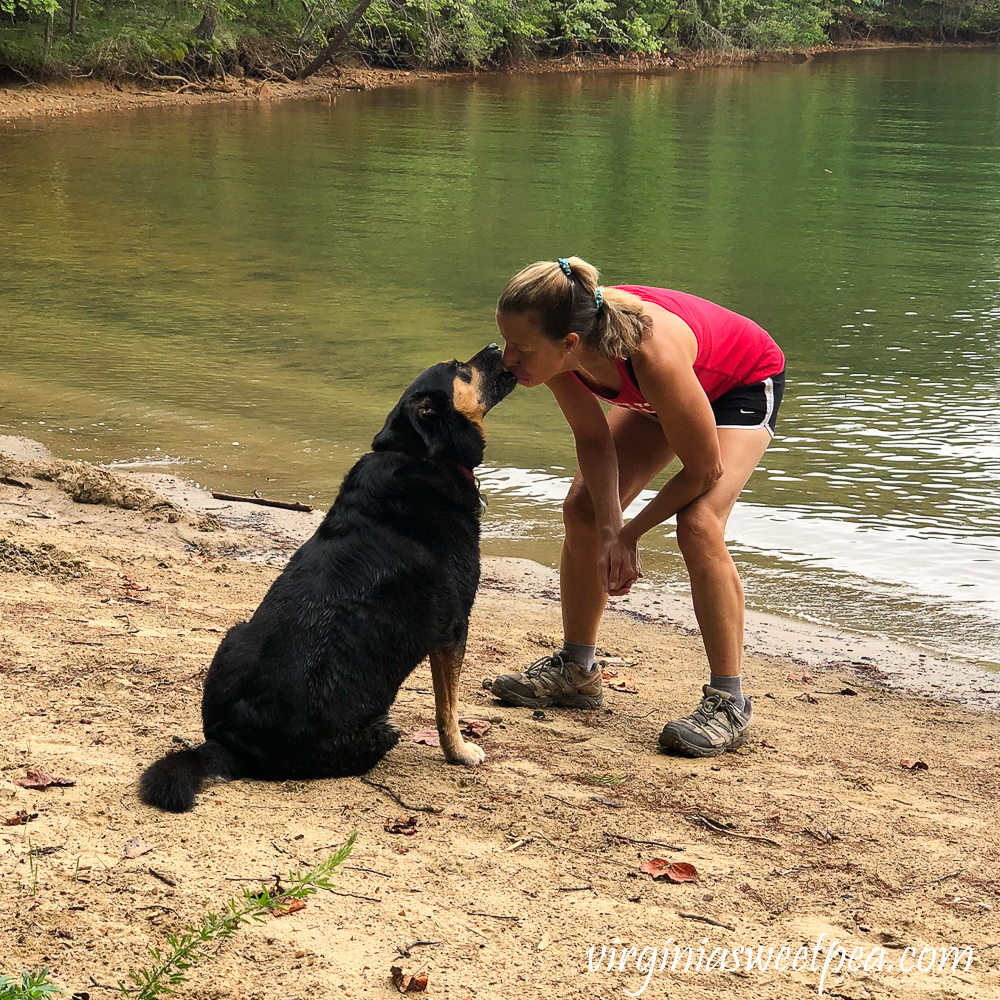 This treatment has a risk of causing heart problems, so on Thursday I had an EKG and on October 29, I'll have an echocardiogram.
If you are the praying type, please pray that this new treatment works and that I will have minimal pesky side effects.
What's Next?
At the beginning of December, I will have a brain MRI, spine MRI, and chest/abdomen CT to see how I'm doing.
It was a rough few weeks of worry and I'm relieved to have the tests behind me and a new treatment plan in place.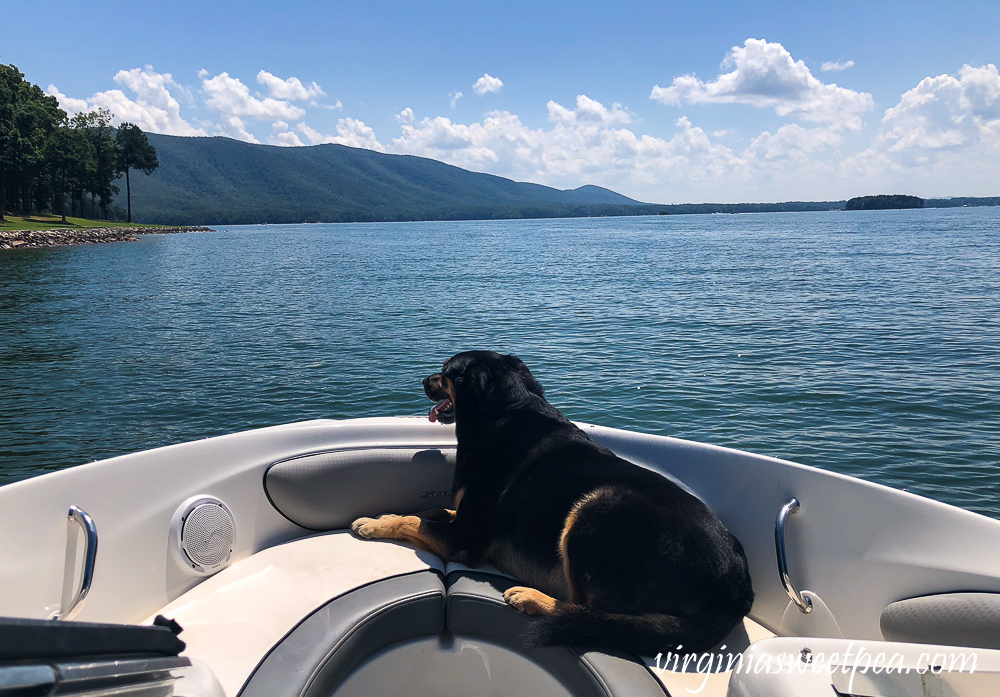 For the rest of October and all of November. I'm planning to live my best life and enjoy every second of every day!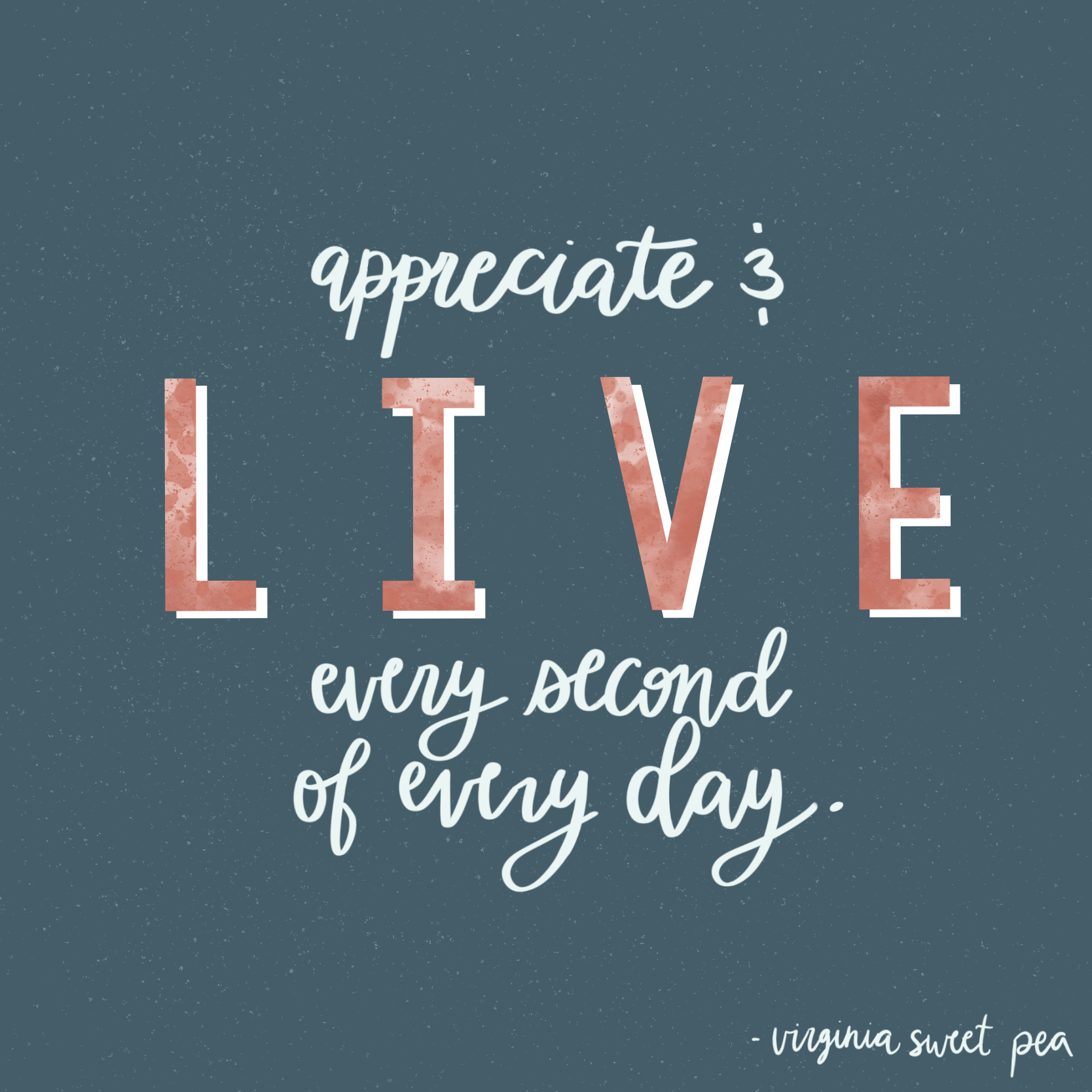 My sweet cousin make this graphic after reading my last cancer post. She has an awesome shop on Etsy that you should check out!