Celebrating Everyday Life with Jennifer Carroll -March/April Issue
In January I had the pleasure of sharing a preview of the January/February issue of Celebrating Everyday Life with Jennifer Carroll. Jennifer has done it again with a chocked-full of inspiration issue for March/April. Seriously, as I clicked though the pages, my thoughts were, "I want to do that." or "I love that." on nearly ever page.
Isn't the cover of this month's issue gorgeous? (You can click on the picture to buy the digital version.)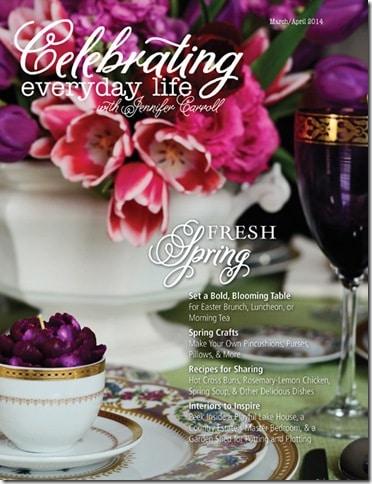 Let's take a look at a bit more of the room where the cover photo was taken. I love dishes and don't think that I've ever seen this pattern of china. Note how the glasses, silverware, and flowers coordinate perfectly. Wouldn't you like to join Jennifer for lunch? I know I would!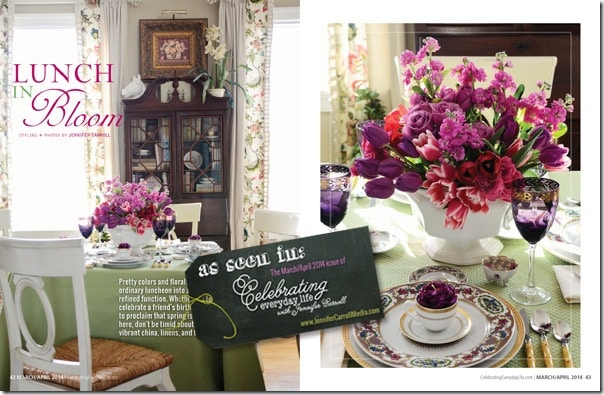 I love this idea for an April door wreath. This idea could be executed in no time once an umbrella with a wooden handle was purchased.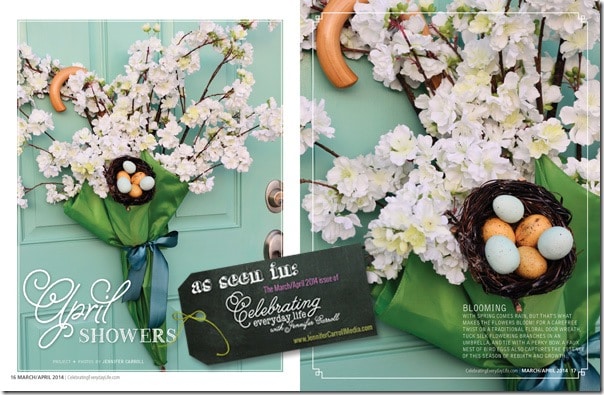 If you are a regular reader of my blog, you know I love vintage post cards. Displaying them with clothespins attached to twine is a great idea.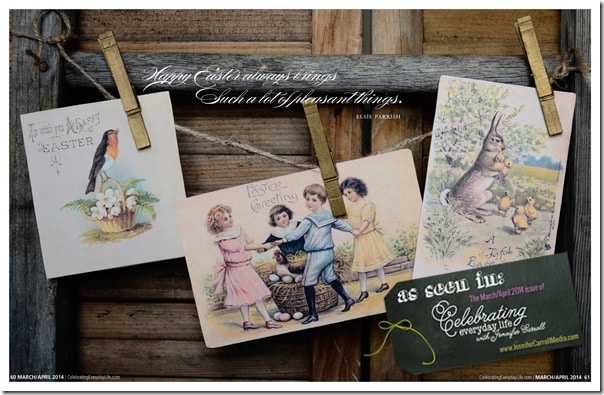 Isn't this a lovely bedroom? I could move in and spend days here without leaving.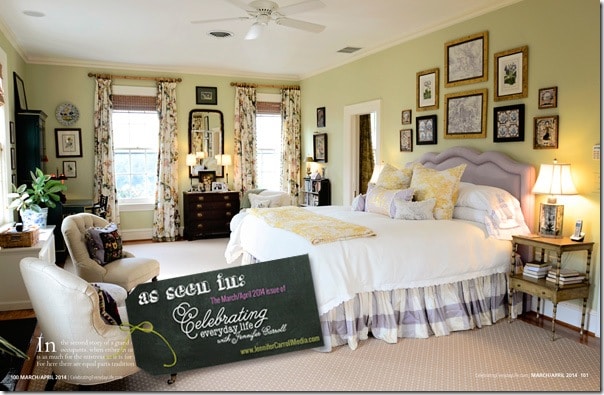 This is just a small sample of the delightful articles found in this month's Celebrating Everyday Life with Jennifer Carroll.
Click on the preview issue to see more of Jennifer's work.

Did you see something in the preview issue that inspired you?
I was provided with access to this month's issue in exchange for my review. As always, all opinions are my own and honest.