Handmade Winter Wonderland Christmas Ornament
I'm excited to share with you my Handmade Winter Wonderland Christmas Ornament that I crafted using an upcycled pet food container.
I know it's only October, but if you like to make Christmas crafts, now is the time to gather ideas for things you'd like to make this holiday season.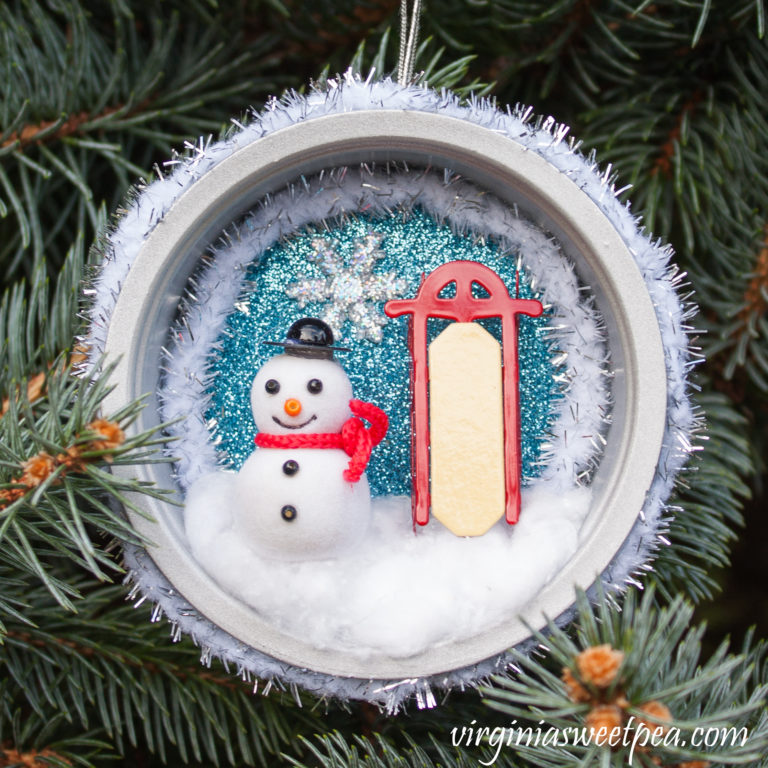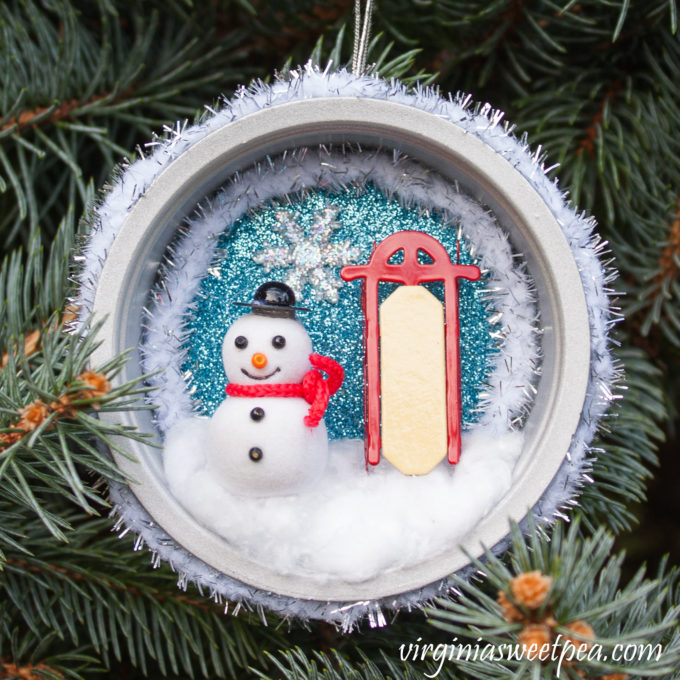 I am participating in the 12 Days of Handmade Christmas Ornaments hosted by my friends Diane at An Extraordinary Day, Mary Beth at The How-To Home, and Jennifer at Celebrating Everyday Life.
12 bloggers are sharing a handmade ornament for the first 12 days of October. It's been so much fun to see the ornaments created so far this month and I'm looking forward to what is shared over the next four days.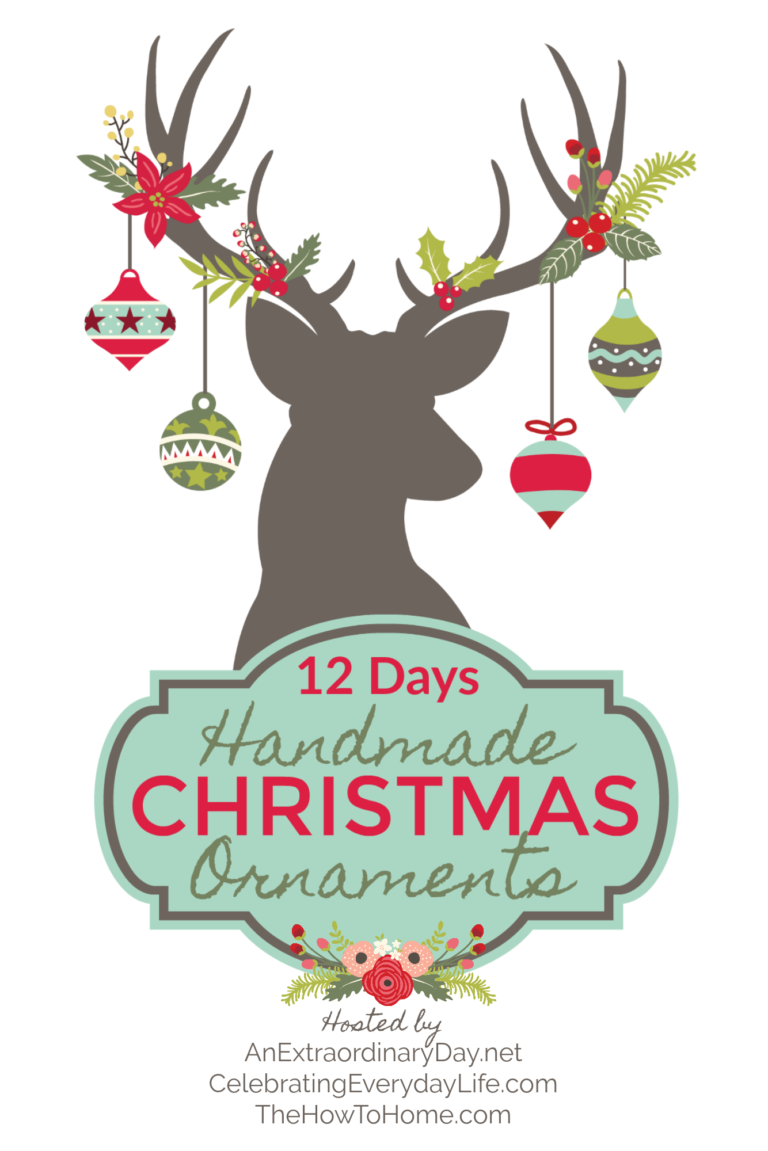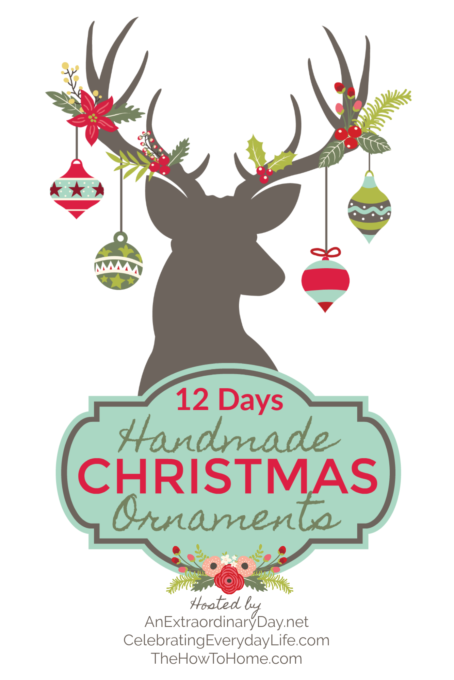 This is the 4th year for this blog hop! Last year I made a Sparkling Snowflake Christmas Ornament. In 2016 I shared a Woodland Elf Christmas Ornament and in 2015 a Button and Felt Snowman Ornament . I look forward to this event each year and always get so many ideas for ornaments that I'd like to make. You'll find links to all of the ornaments at the end of this post.
I can't wait to show you how I made my Winter Wonderland Christmas Ornament.
How to Make a Winter Wonderland Christmas Ornament
Supplies
Empty and Clean Pet Food Container
Spray Paint
Scrapbook paper
Craft Glue
E6000 Glue
Cotton Balls
White and Silver Tinsel Chenille Rope Garland
Miniature Snowman, Sled, and Snowflake
Silver Cord
Instructions
Step One
We've been hiding an anti-inflammatory medicine twice a day in a spoonful of this dog food that Sherman thinks is wonderful. I noticed that the container is the perfect size for a Christmas ornament, so I challenged myself to upcycle a plastic pet food container into a beautiful ornament.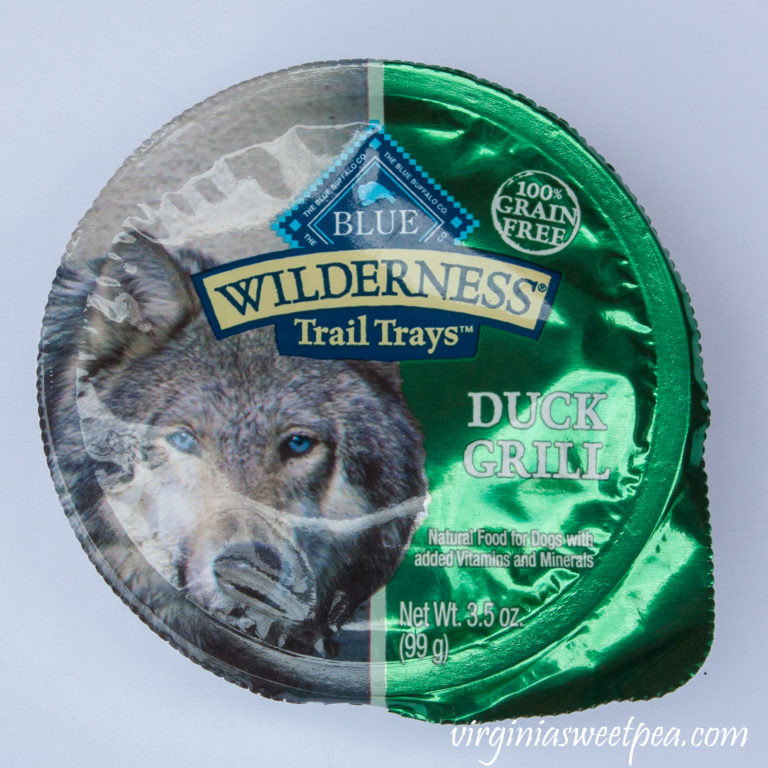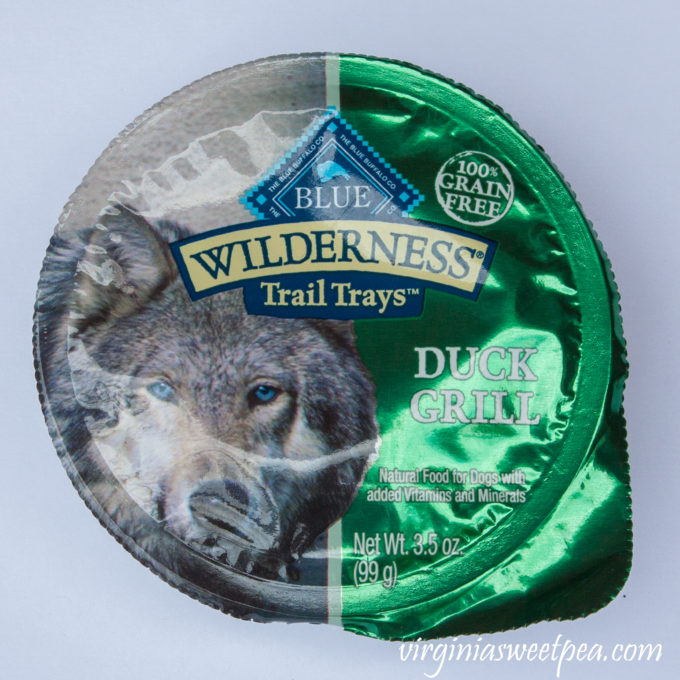 Wash the container and remove the label from the back. I put the container in the dishwasher to make sure that it was extra clean. Use spray paint to paint the container. I chose a silver color that I had on-hand.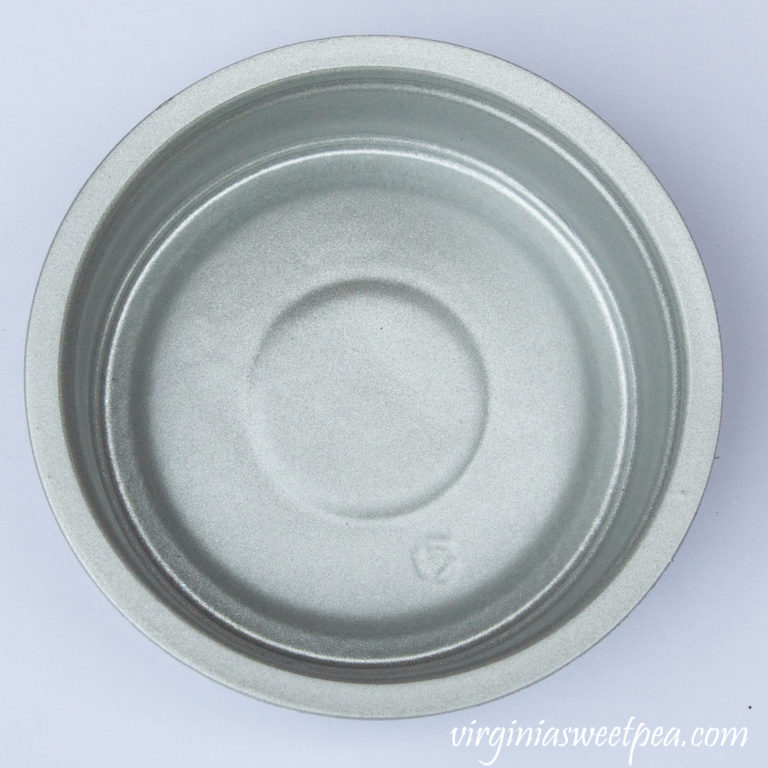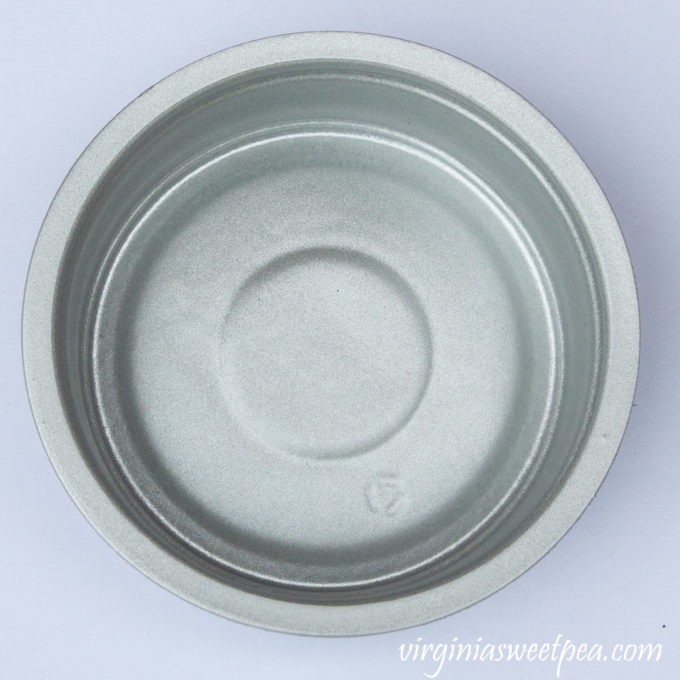 Step Two
Cut a circle of scrapbook paper to fit the bottom of the container. The glittered scrapbook paper that I used was thick and I had trouble with it not staying flat, so I weighted it with a small can of paint until the glue was dry.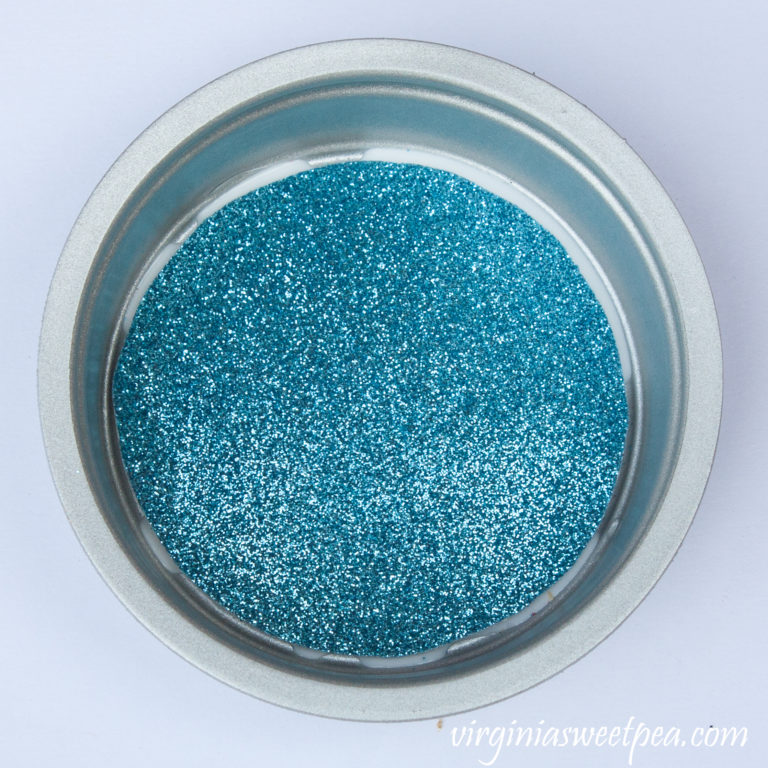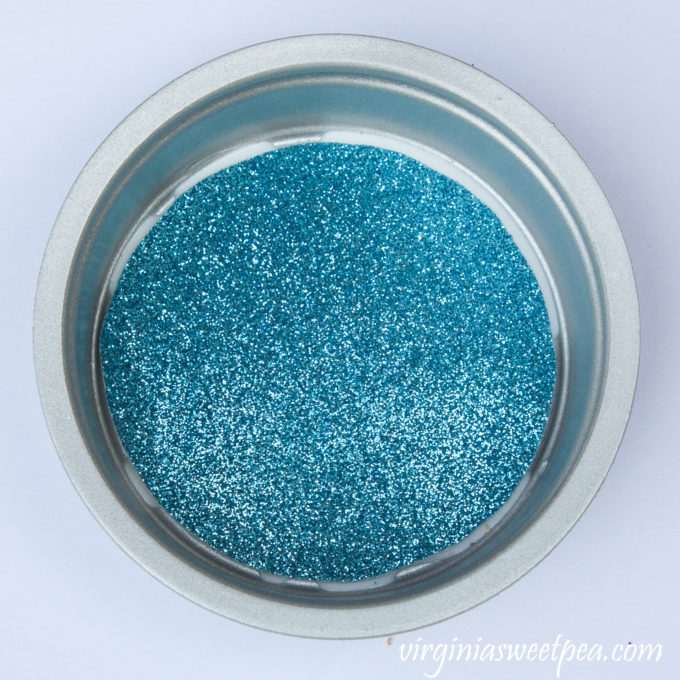 Step Three
Use craft glue to add trim to the edge of the scrapbook paper and to the edge of the pet food container.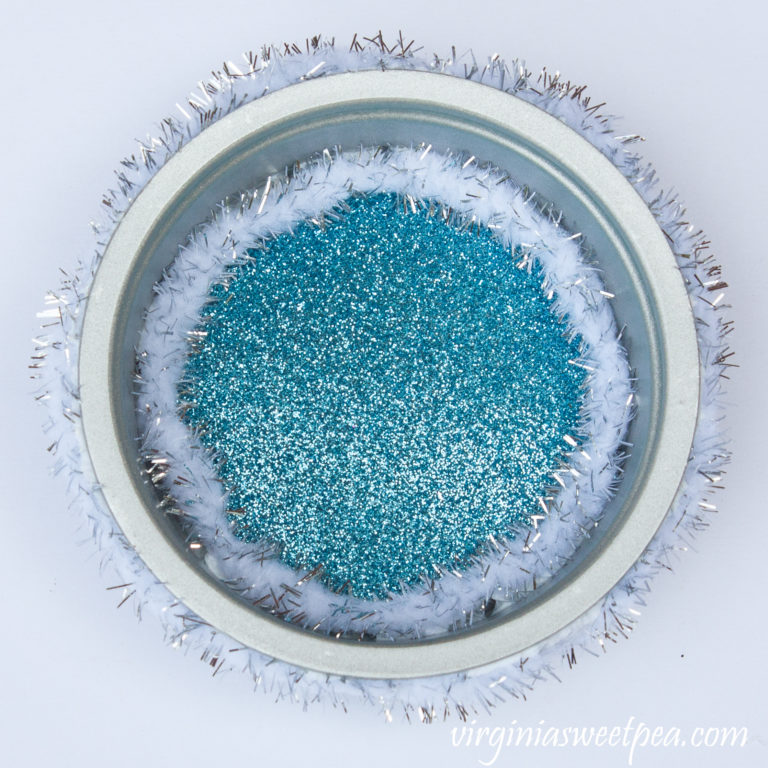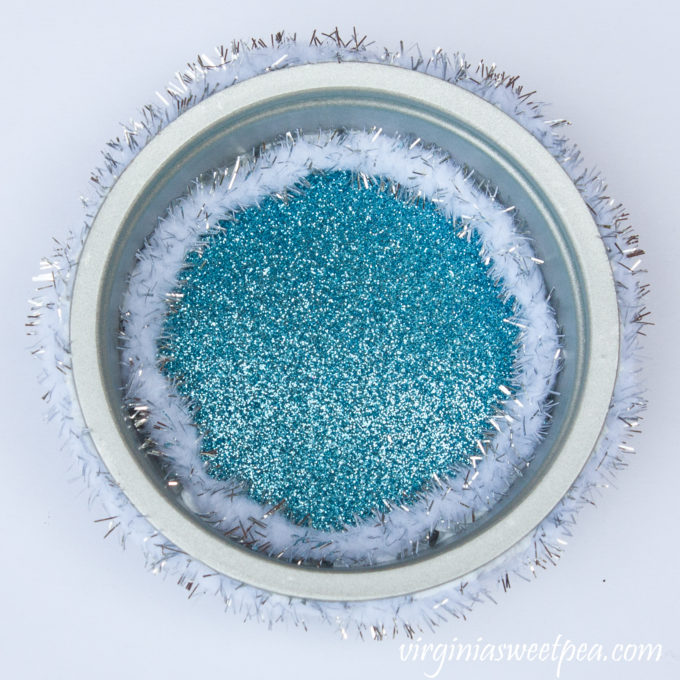 Step 4
I was having so much fun making my ornament that I forgot to take a picture of this step.
To make the snow, pull apart a cotton ball and glue it into place with craft glue. When dry, glue the snowman, sled, and snowflake into place. I used e6000 glue for this step for a more secure adhesion. Glue a piece of silver cording to the top of the ornament for a hanger.
Hang the Ornament and Enjoy!
I'm really happy with what I created and can't wait to hang it on my Christmas tree this year.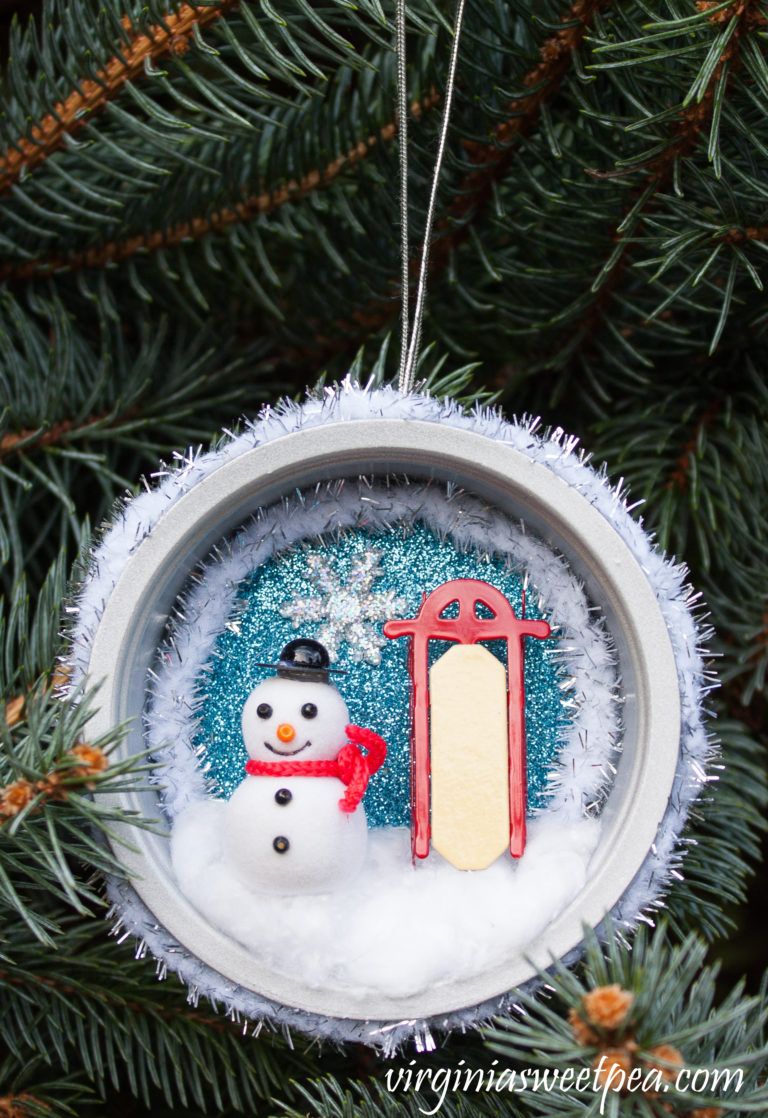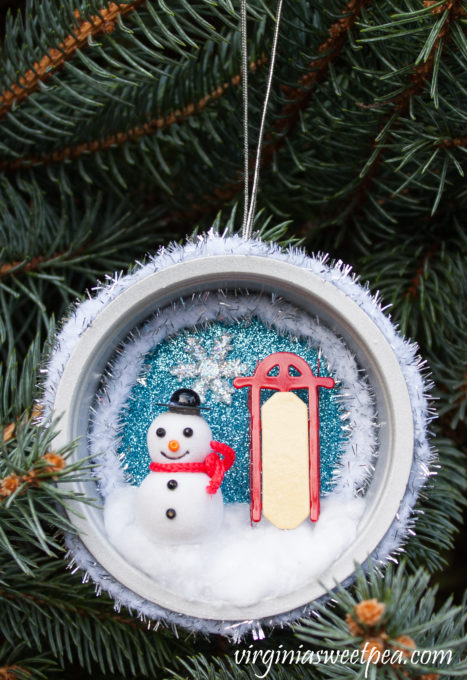 While I was crafting, I made a second Winter Wonderland Christmas Ornament. For this version I painted the pet food container gold, used scrapbook paper with snowflakes on a red background and used the same snowman but this time with a tree.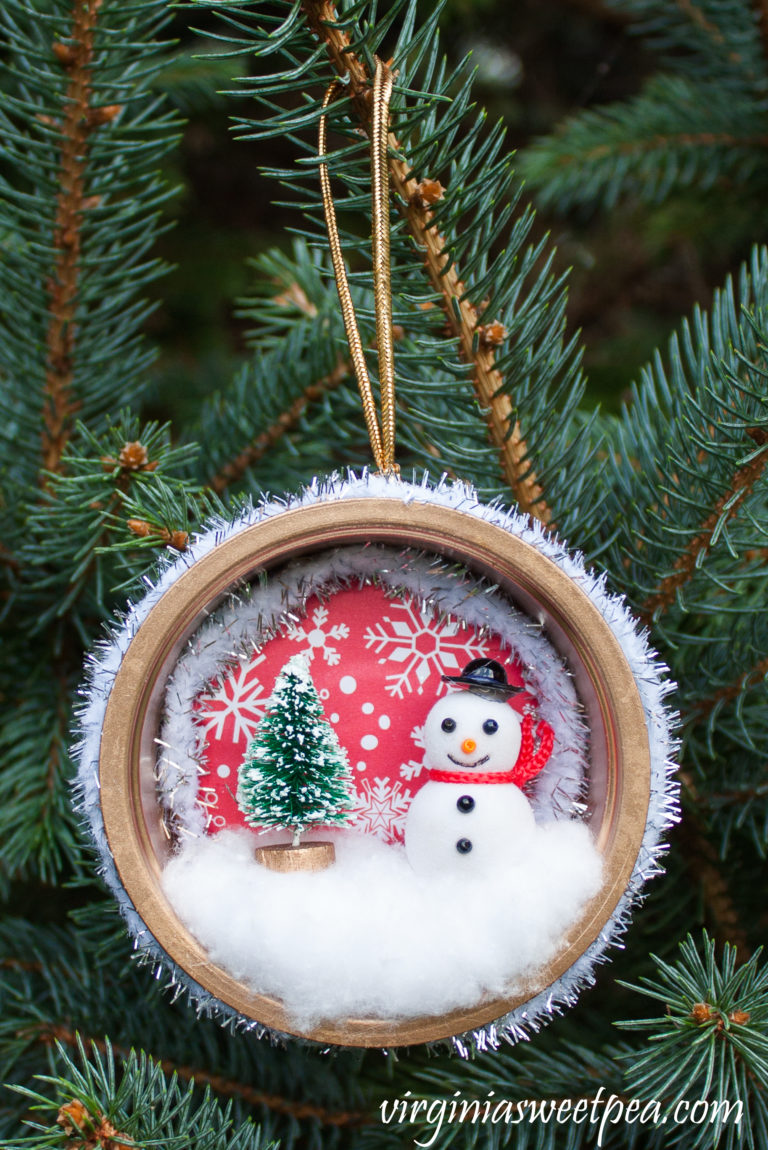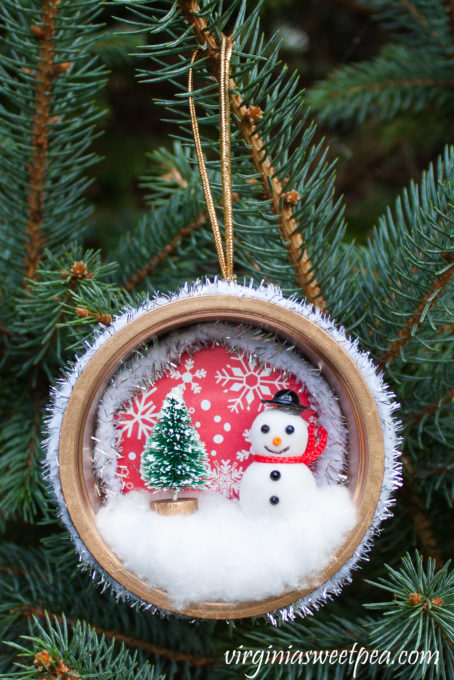 I am not sure which version I like best. One of my former students keeps in touch with me and I think that this ornament will be hers. She's 18 and it won't be long before she's out on her own with her own Christmas tree to decorate. She can remember me each Christmas when she puts this on her tree.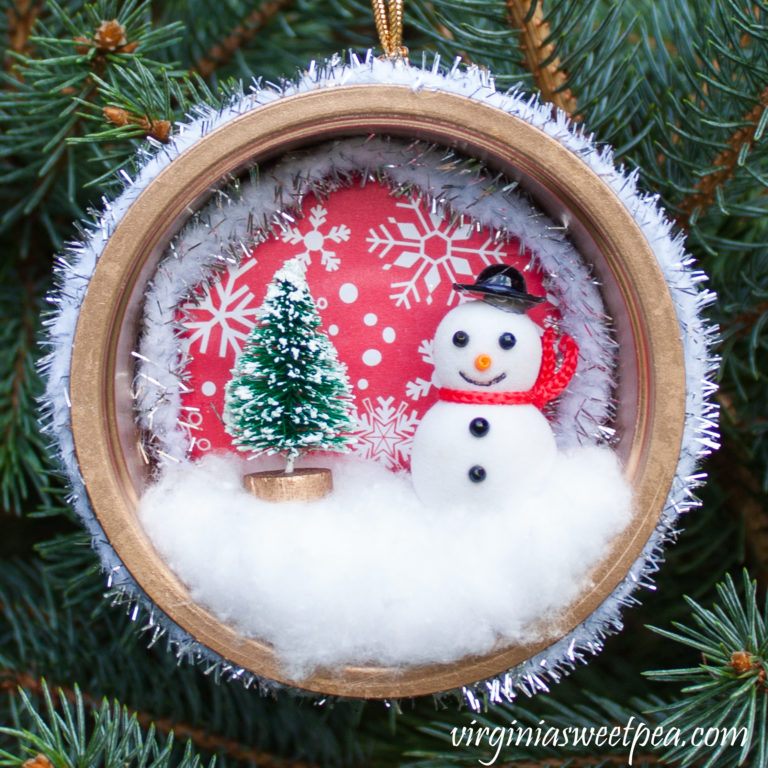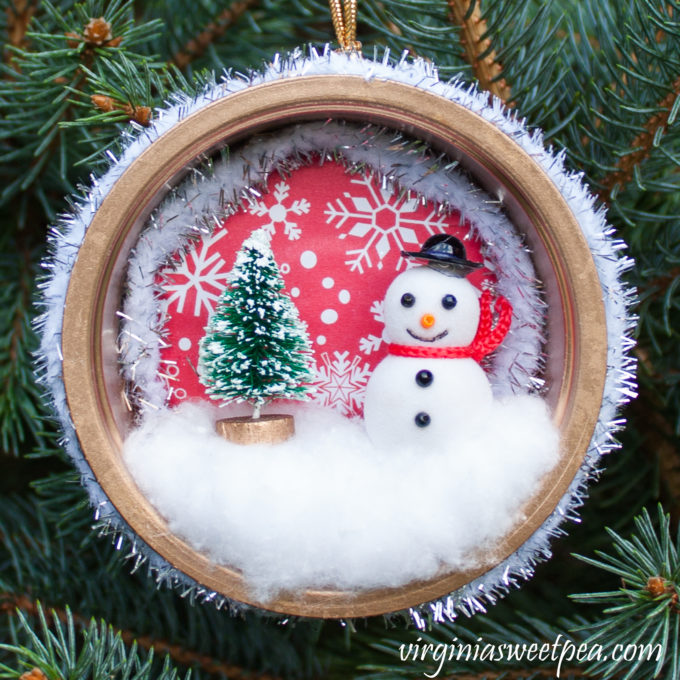 I hope you enjoyed seeing how I made these Winter Wonderland Christmas Ornaments.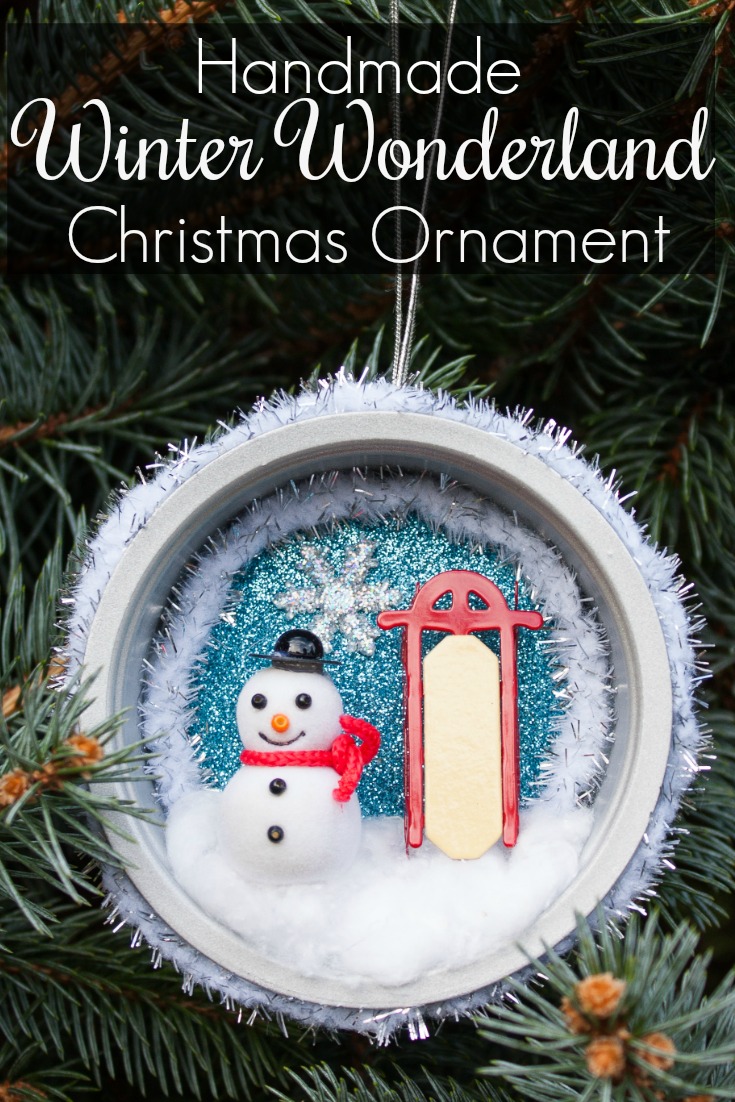 Thanks again to Diane of An Extraordinary Day, Mary Beth of The How to Home, and Jennifer of Celebrating Everyday Life for hosting this fun event. Now enjoy the ornaments that my creative friends are sharing.
Here are all 12 Bloggers in order of their appearance:
Day 1/An Extraordinary Day :: Day 2/The How To Home :: Day 3/Celebrating Everyday Life :: Day 4/Atta Girl Says
Day 5/Hunt and Host :: Day 6/Lovely Etc. :: Day 7/Pet Scribbles :: Day 8/Sweet Pea
Day 9/I Should Be Mopping the Floor :: Day 10/Remodelando la Casa :: Day 11/Live Laugh Rowe :: Day 12/The Crafting Nook