Living with Stage Four Lung Cancer – April 2021 Update
I have been procrastinating writing this update because the news isn't news that I really want to share.
I'm sharing because I know that people want to know what is going on with my health and how I am doing.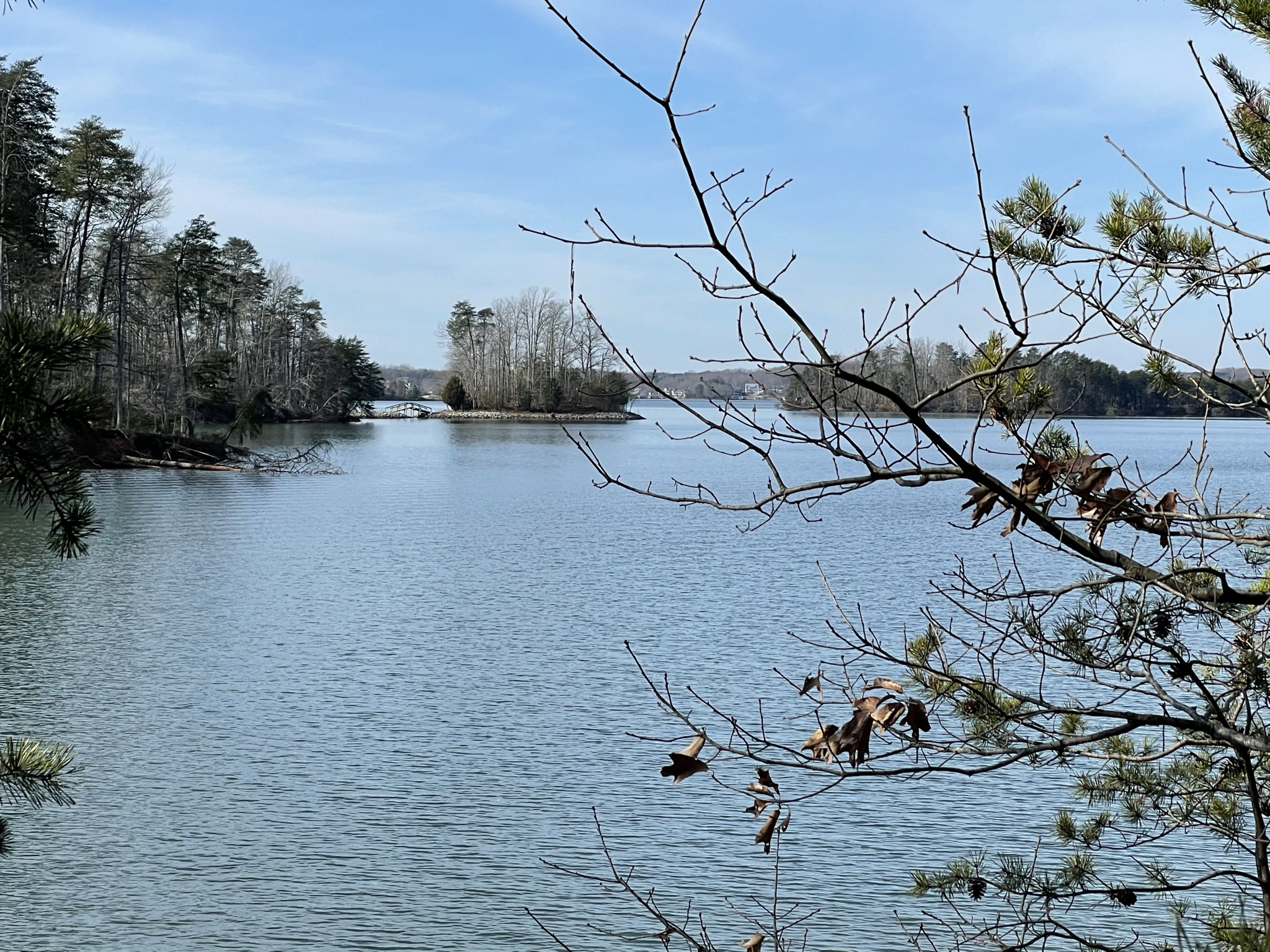 If you are new here, these are the posts that I've shared about my cancer:
Craniotomy Recovery
In my February update, I talked about the craniotomy that I had to endure on February 10 to harvest brain tissue to be tested for cancer mutations.
I did very well recovering from the surgery. Not driving or doing any exercise other than walking wasn't fun but I love being at home, so it really wasn't too bad.
We spent our weekends at the lake enjoying hiking in Smith Mountain Lake State Park every Saturday and Sunday.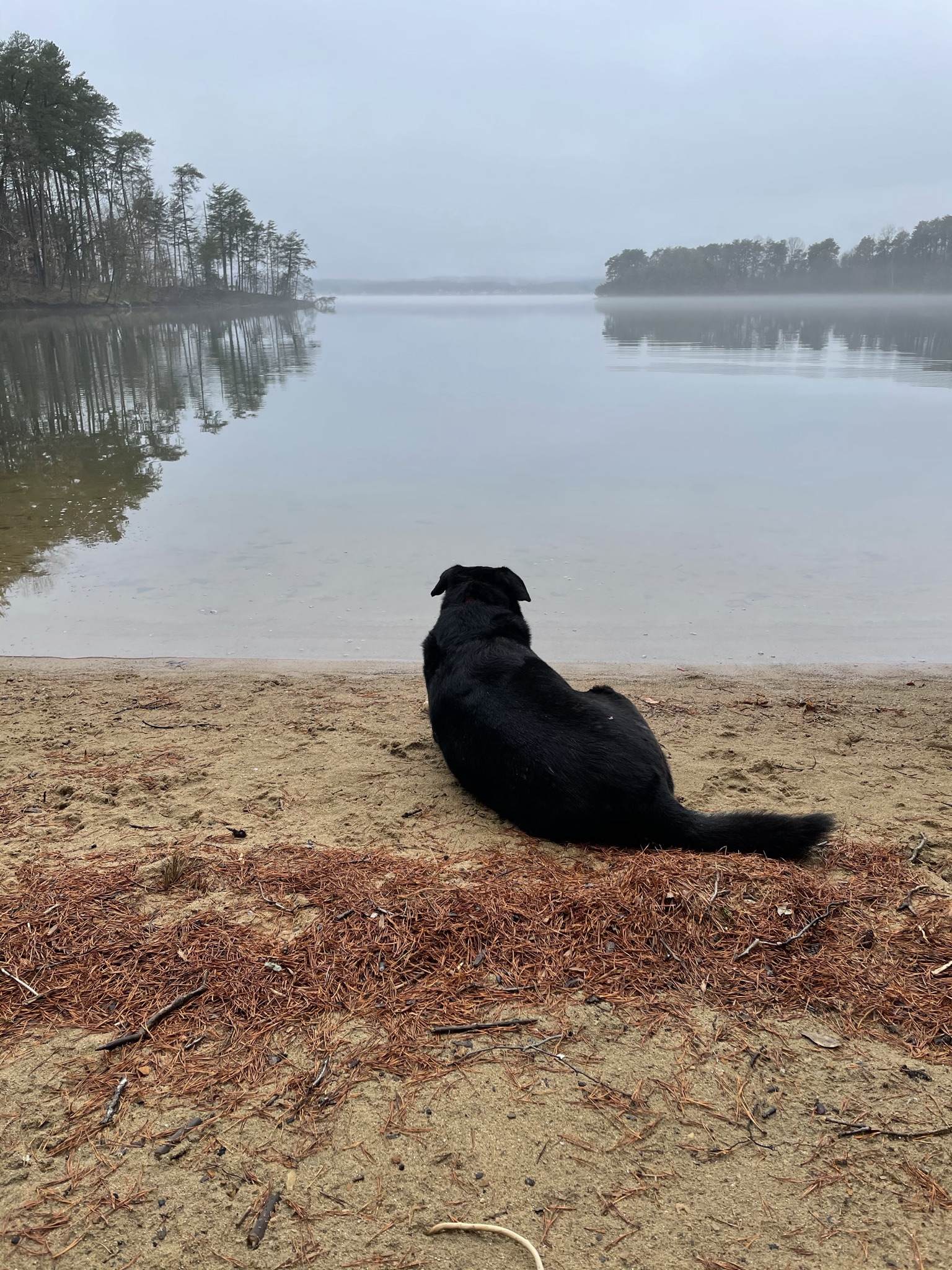 Finally, on March 15, I was allowed to drive and I went back to working out which made me really happy.
Like I've said before, I do my best to live my best life every single day. I'm going to pepper this post with fun things that I've done since my last cancer update in February.
Vision Problems
I didn't mention in my February update that the vision in my right eye has been blurry since mid-January. On February 23, I saw a neuro-ophthalmologist who thankfully said that she didn't think that cancer was causing my vision trouble.
February 26, I saw an eye doctor at UVA who determined that the best treatment for my eye problem is hybrid contact lenses. They are hard in the center and soft on the outside. The doctor called these the Ferrari of contact lenses.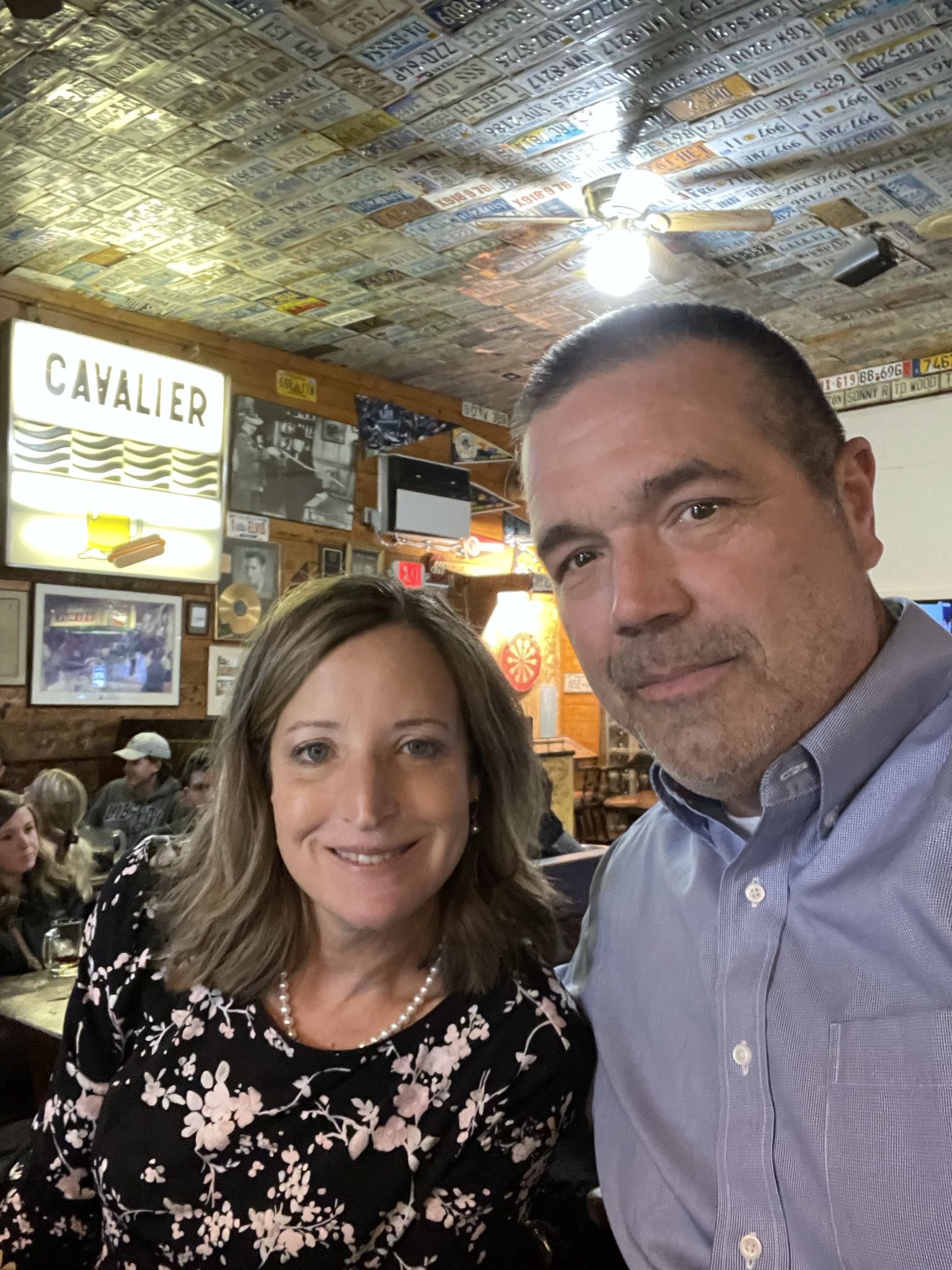 I was relieved to get these contacts ordered but six weeks later, I still do not have them. Thank goodness for readers because they have helped me through the frustration of blurry vision.
I'm supposed to get my new contacts on Monday, April 12 and I hope and pray that they give me back better vision in my right eye.
Foundation One Test Results
On March 10, I had a check-up appointment with my regular oncologist. It was supposed to be an easy visit where I did bloodwork, vital signs, and just talked with my oncologist.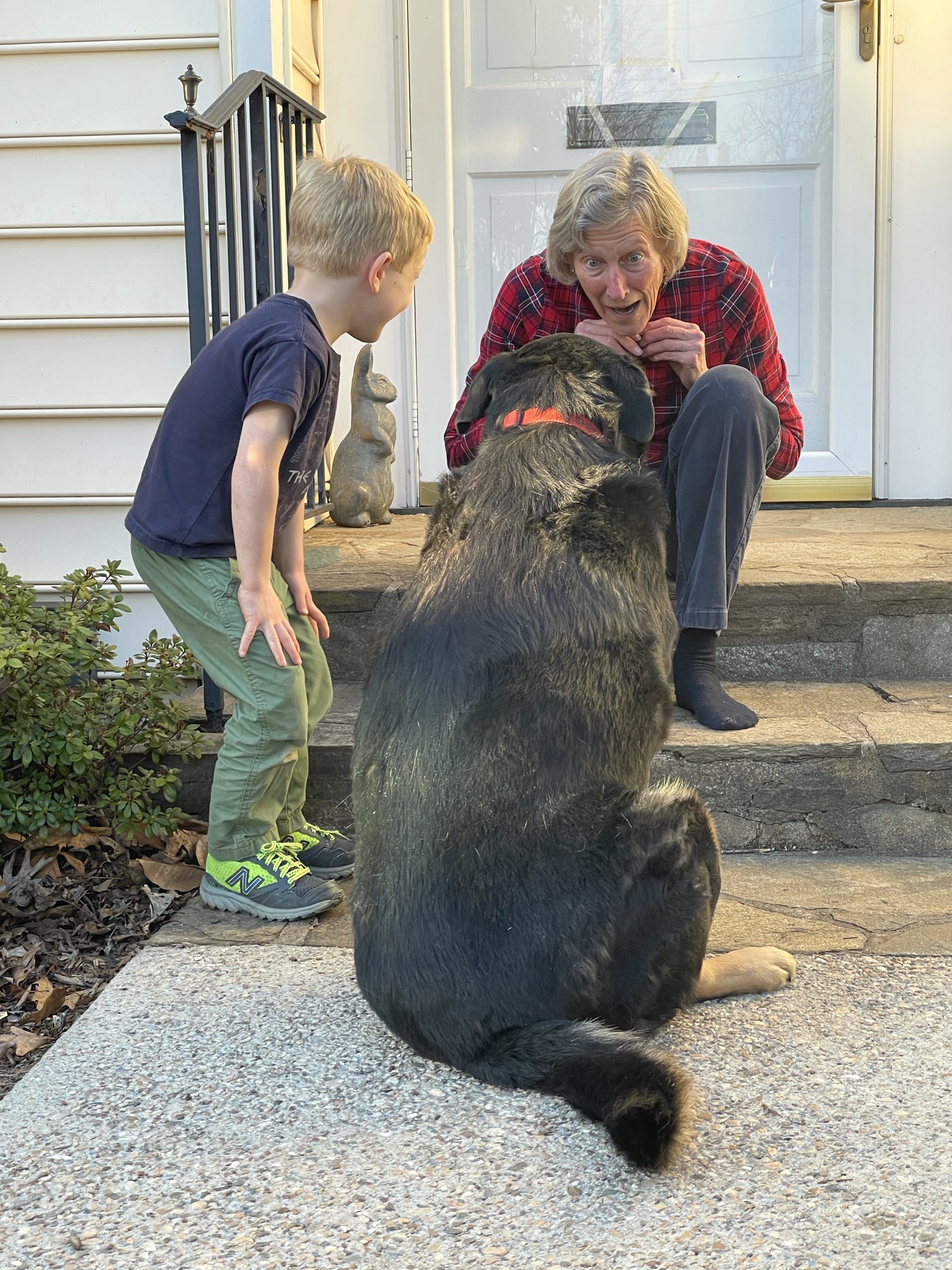 It just so happened that my Foundation One results came in the morning of March 10 and Dr. Hall was able to share them with me.
There was no good news in the report. I do not have any new targetable mutations and I have developed the C797S mutation which will make my current medication not work.
Developing the C797S mutation is why the leptomeningeal disease in my brain grew between my December and February scans.
Dr. Hall told me at this appointment that the best treatment plan for me to slow the growth of the leptomeningeal disease is to have whole brain radiation along with radiation of my spine. I passed out at that point.
CT Scans and MRIs
On March 23, I met with Dr. Larner, my radiation oncologist, to discuss his opinion on whole-brain radiation as a treatment for me.
Like Dr. Hall, he believed that radiation is what I need to do to slow down the terrible, awful leptomeningeal disease.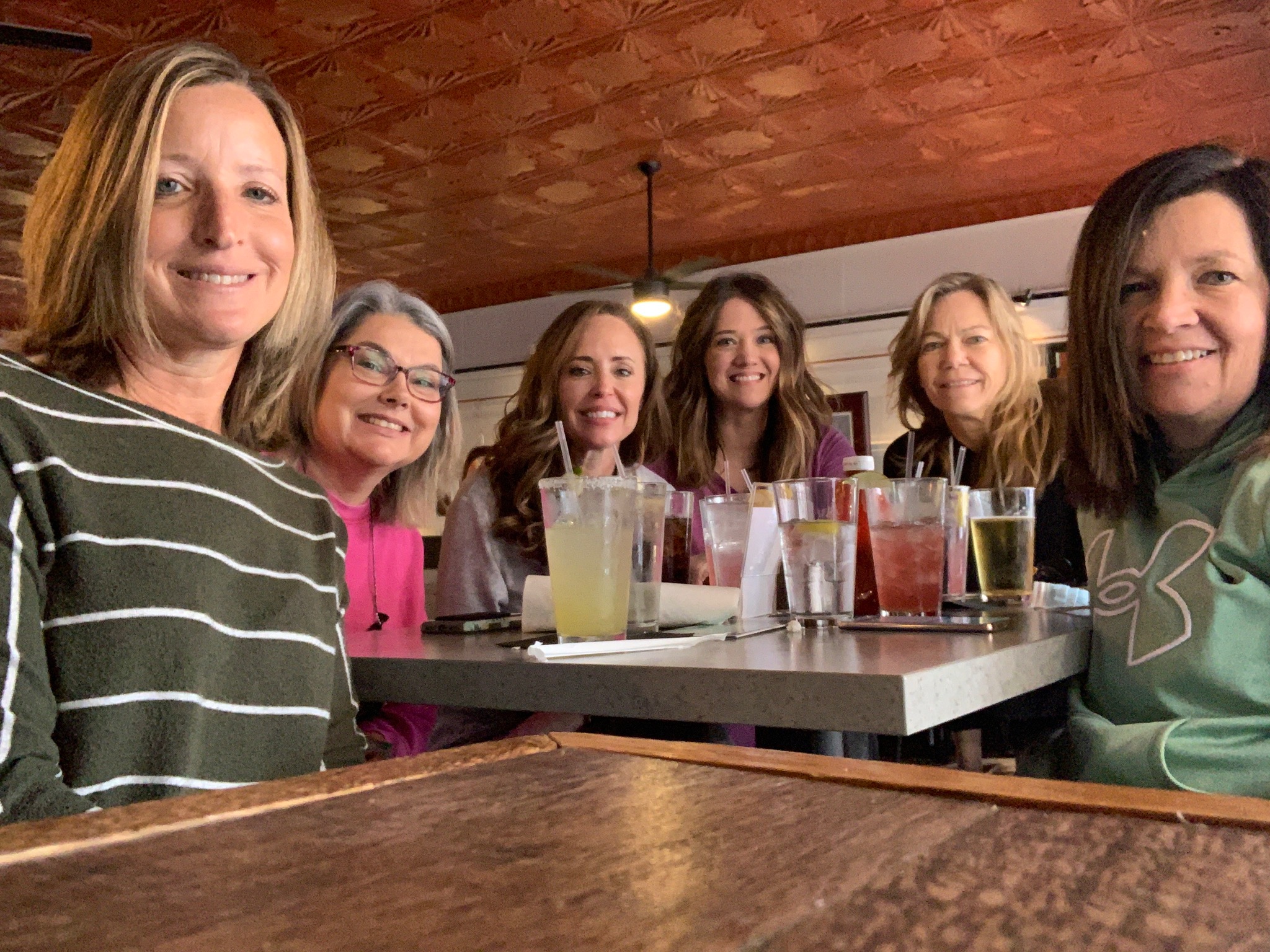 On March 29, I had a chest/abdomen CT with and without contrast and a brain and spine MRI with and without contrast. The CT is easy but the MRIs take two hours which is a long time to be still in a tube.
On March 31, I had multiple doctor appointments.
After bloodwork, I saw Dr. Hall who gave me my only positive news of the day. My chest/abdomen CT scan showed those areas of my body unchanged.
I was SO grateful for this news because I thought that I might have to not only endure radiation in April but also have to start chemo if my chest/abdomen had shown progression.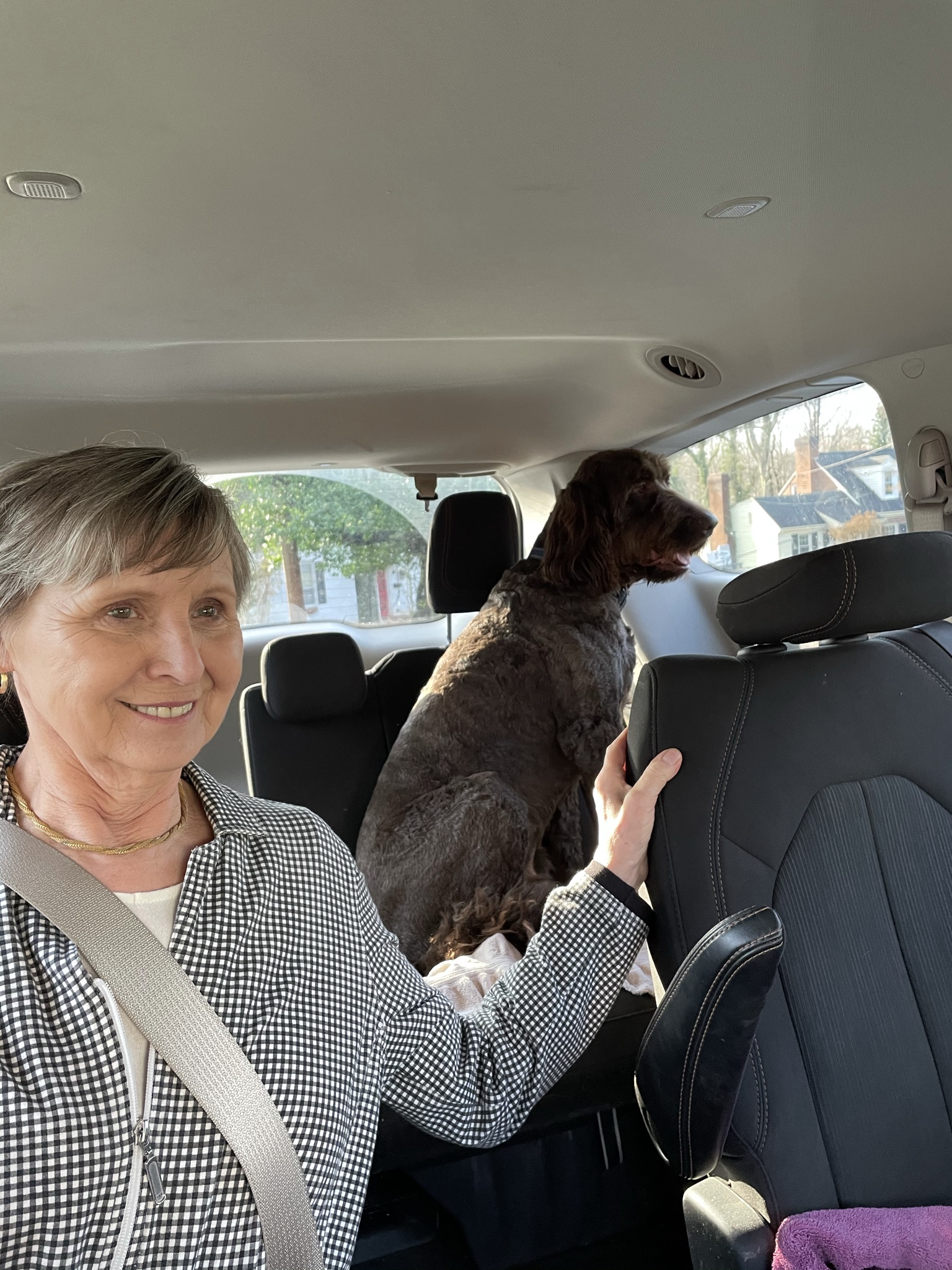 The next appointment was with Dr. Fadul, my brain oncologist, who went over my brain and spine MRIs and showed me the areas that have leptomeningeal progression.
After that appointment, it was on to another appointment with Dr. Larner who also discussed my cancer progression.
Radiation Prep
The last appointment of the day was a CT simulation to make a body mold and face mask for my radiation treatments.
The body mold was made by using what felt like bean bag filler. I had to lie on a cushion of this material and the air was sucked out of it creating a mold of my body. This mold will be used for spine radiation.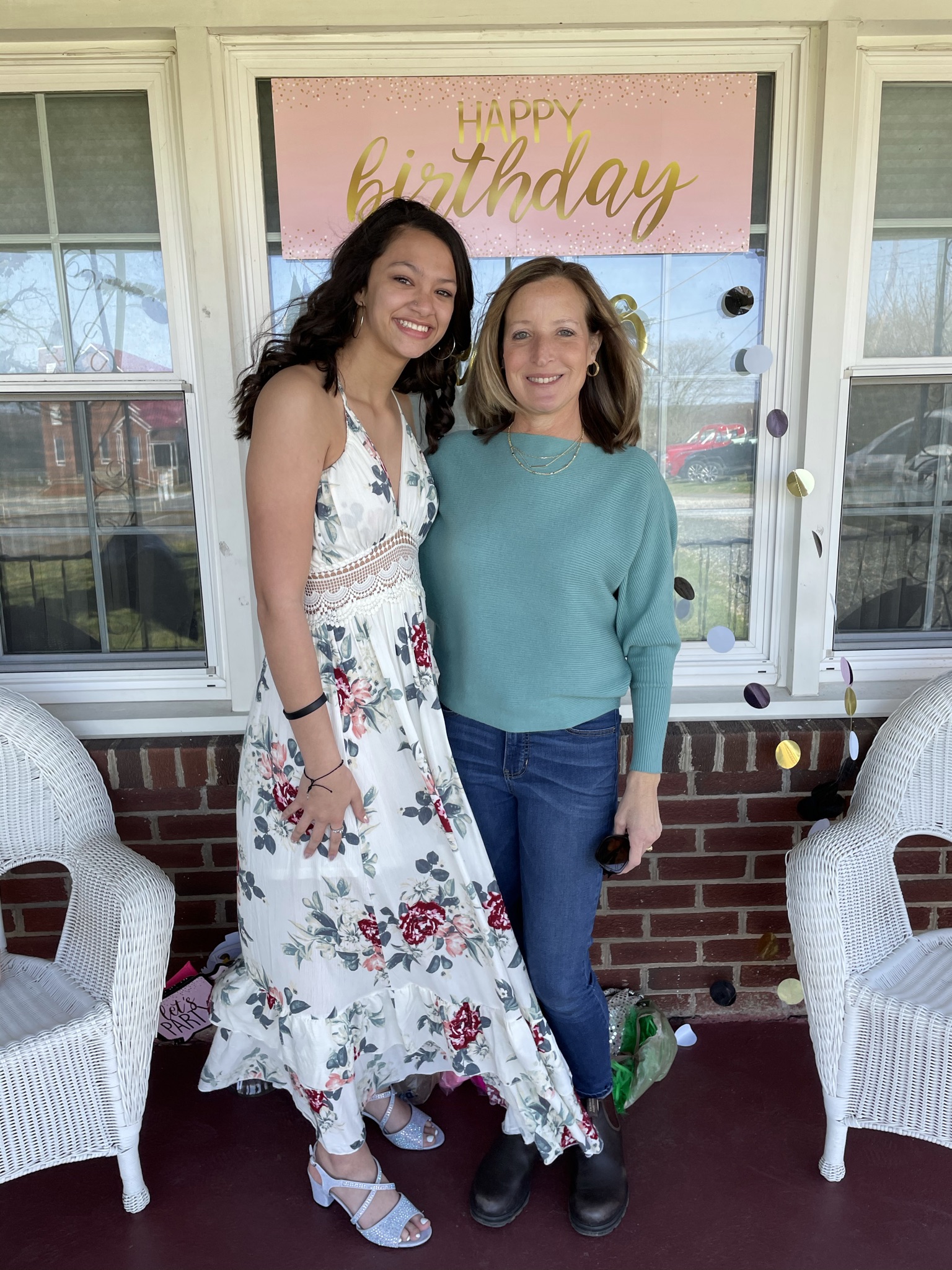 After the body mold was made, a face mold that covers my head, neck, and the top of my shoulders was made. A flat piece of heated plastic mesh with eye and mouth cutouts is placed over your face, pushed down, and attached to the table.
As the plastic cools, a mask of the head down to the shoulders is made.
After the face mask was made, the technicians drew marks all over it to guide placement for radiation. They also drew lines and plus signs on my stomach and covered them with plastic tape to protect them.
Because of the lines on my stomach, I have to be careful to protect them until my radiation starts. This means no baths, swimming, and when I'm in the shower, I must keep my back to the shower spray.
Once radiation begins, the marks will be touched up as needed.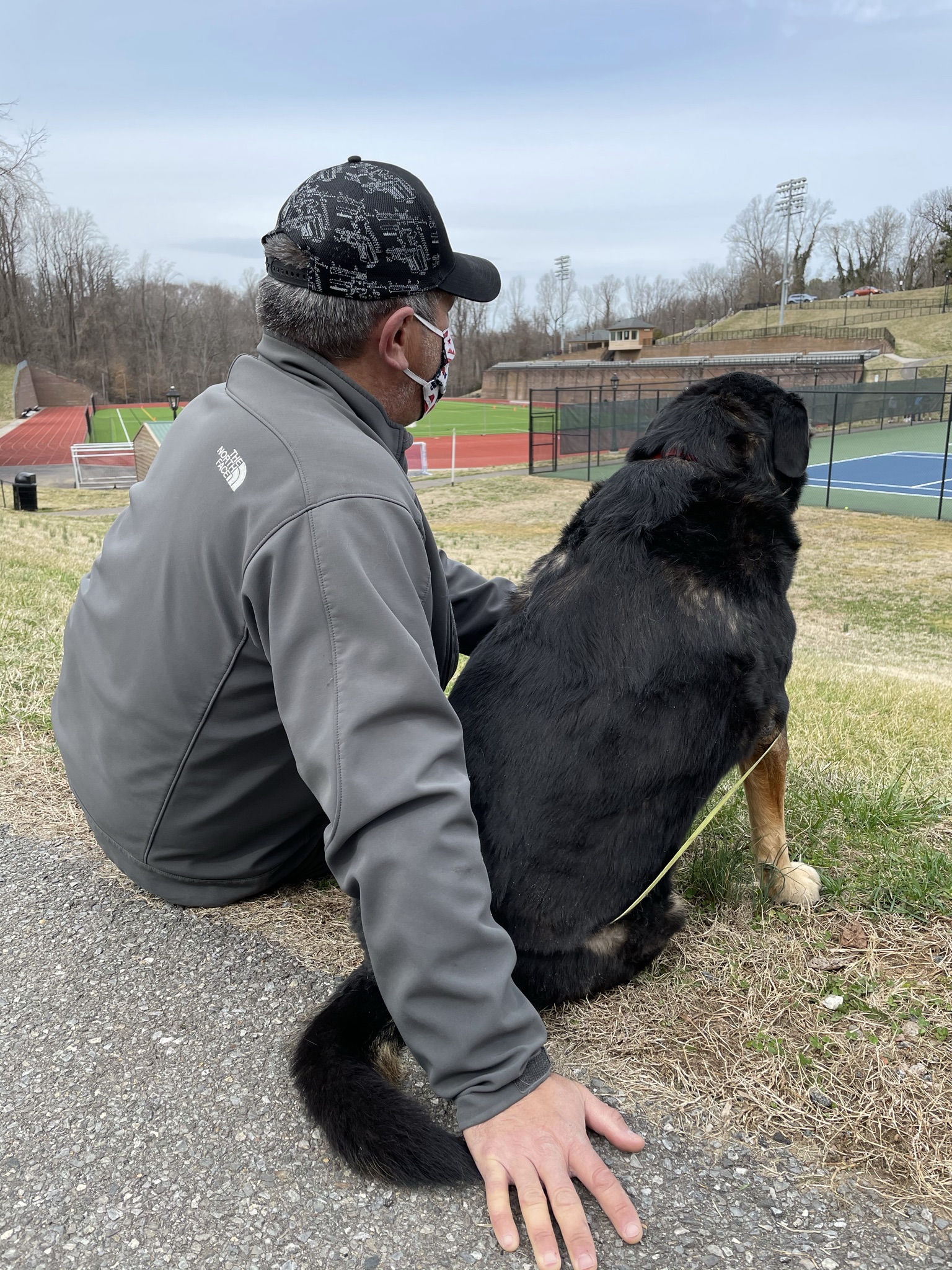 After all of that was done, the mask was attached to the table and a CT scan was done. My fight or flight instinct immediately clicked on and it took all of my mental power to keep myself calm.
They should use this mask as a punishment for child molesters, rapists, and murderers. They deserve this kind of punishment. Having your head and shoulders attached to a table is a terrible feeling.
The many 2 hour sessions that I've had in the MRI tube have helped me to learn how to calm my mind. I was able to calm myself and endure the CT scan but boy was I happy when that mask was released.
Radiation Plan
On Monday, April 12, I start 17 sessions of radiation of the brain and spine. I will travel to UVA M-F until the last treatment on May 4.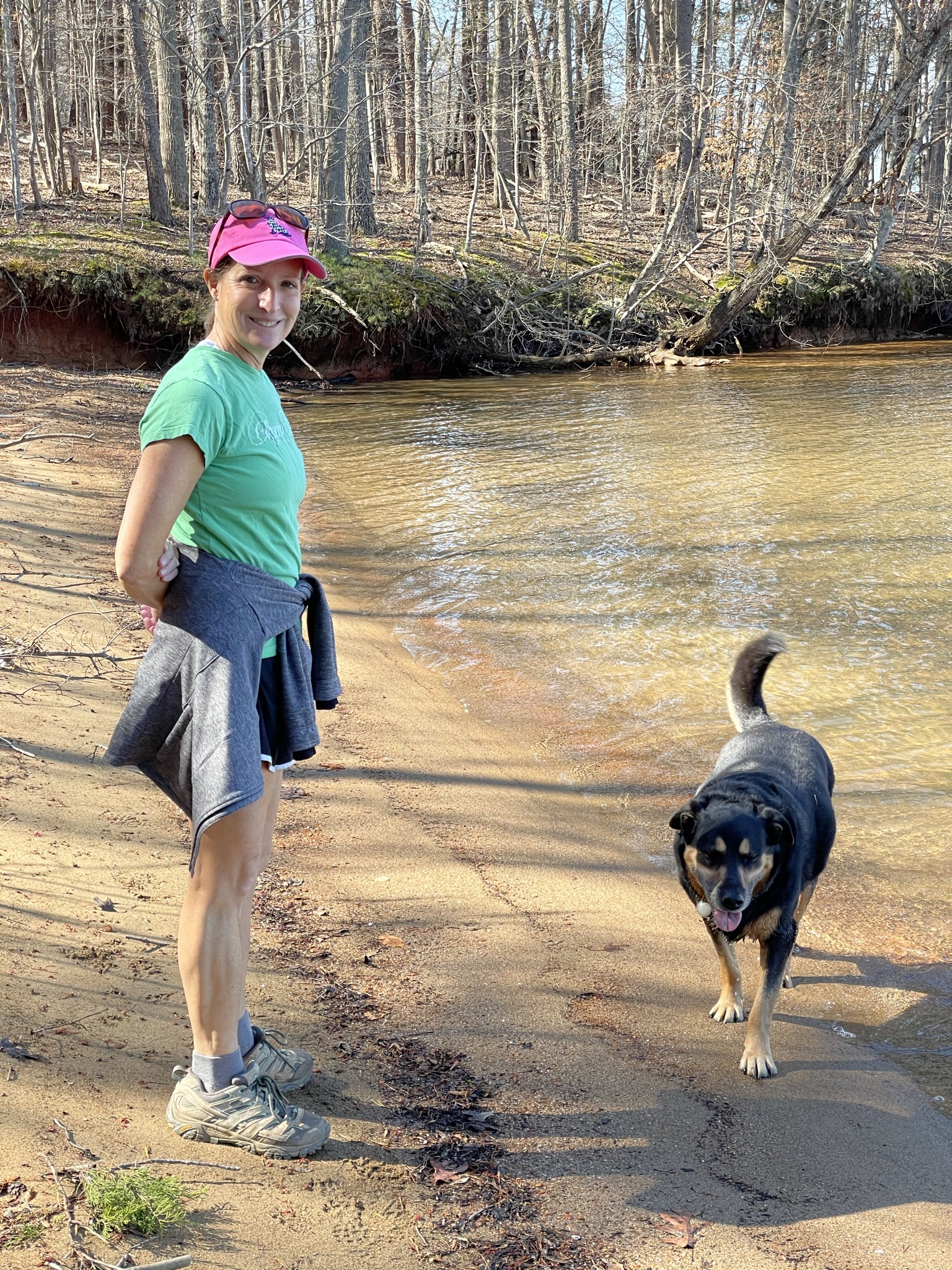 It is a 1.5 hour drive each way to UVA from our home, so this treatment means a lot of time on the road.
Side Effects
As the treatment progresses, I will become more and more fatigued.
Knowing that fatigue is in my future has had me working very hard in my yard prepping my flower beds and landscape beds for mulch.
I've been very busy weeding, pruning, moving perennials, and also mowing the grass. The beds that are ready for mulch have been mulched and the ones that haven't been prepped will be soon.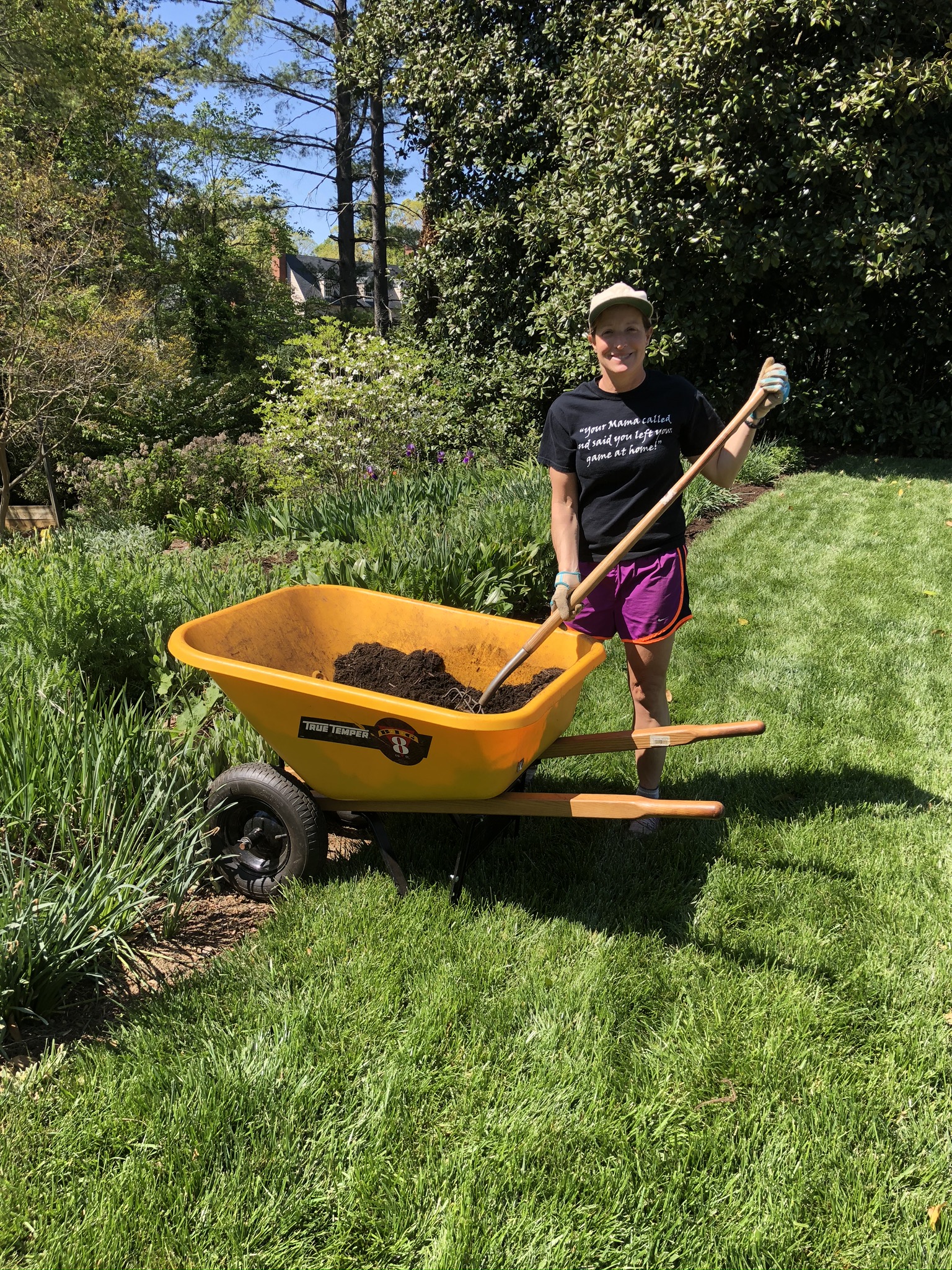 The side effect that I'm dreading the most is hair loss. I am not mentally strong enough to go out in public without hair. Thanks to the help of some good friends, I have a few solutions to help with this dreaded problem.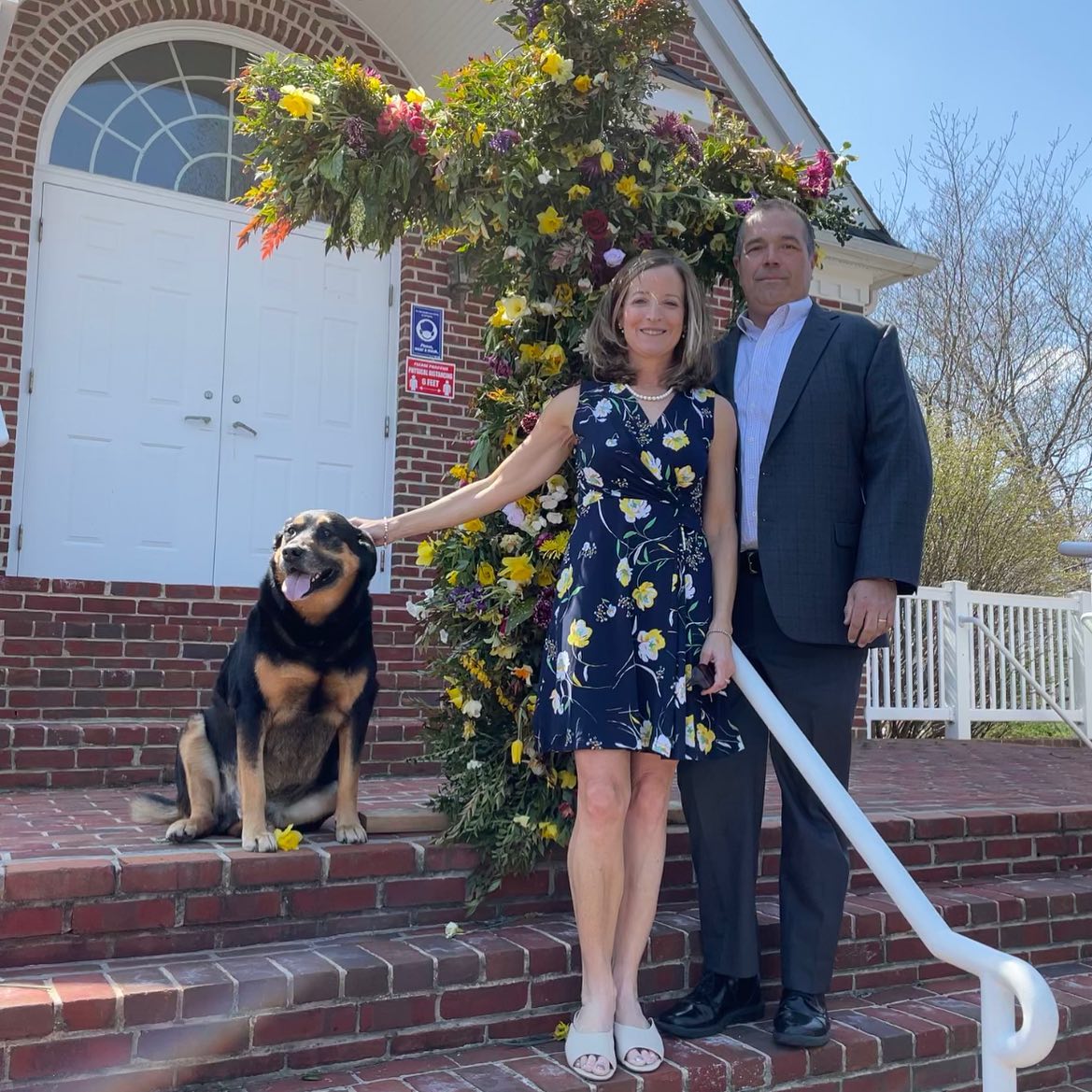 Another dreaded side effect of the radiation will be short term memory loss. I hope and pray that this will be minimal.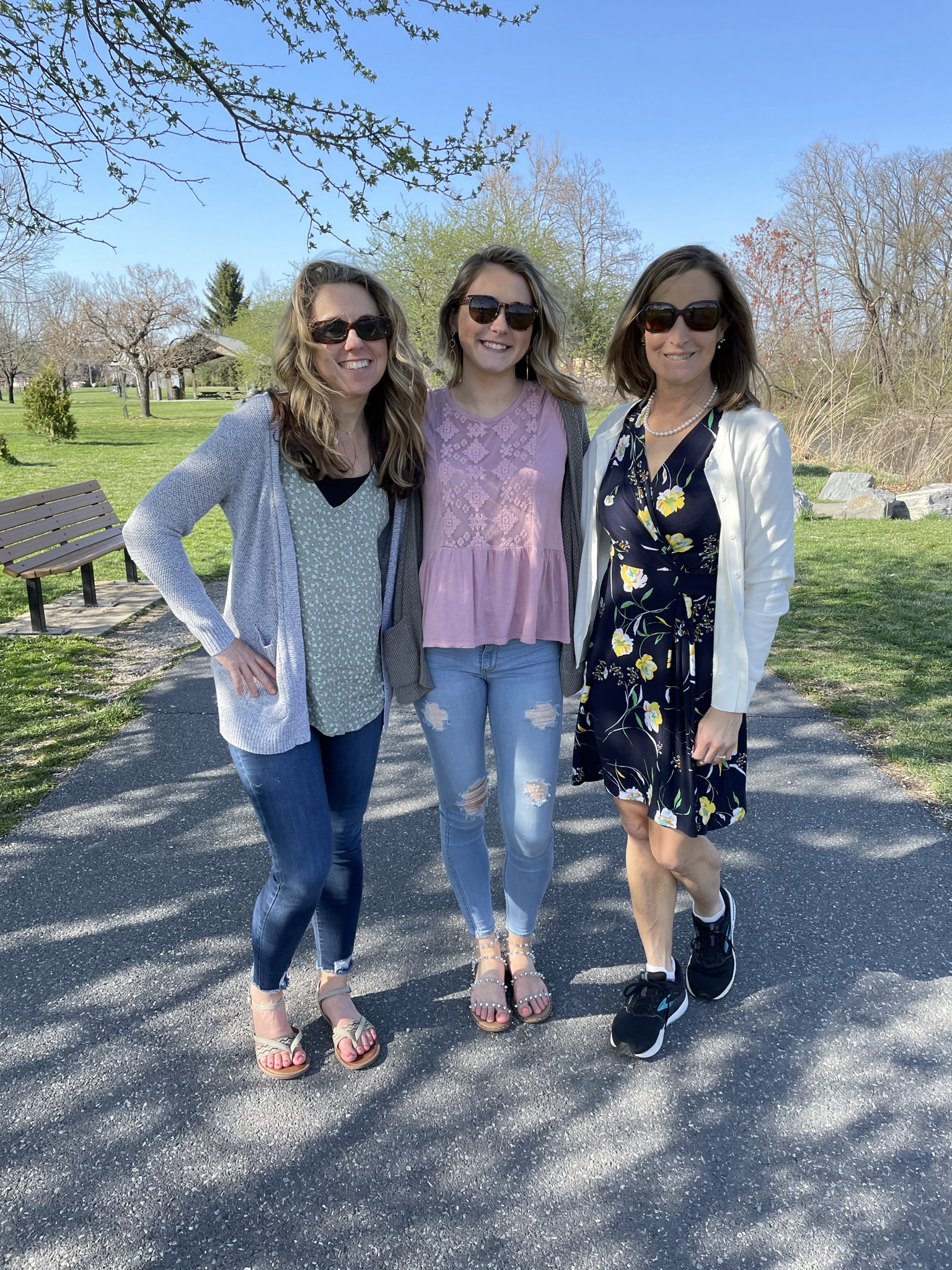 How Can you Help Me?
If you are wondering how you can help me, please pray and send good vibes my way for these things:
Tolerating the radiation with minimal fatigue and short term memory loss
Radiation success in slowing the growth of the disease in my brain and spine
Strength for me to tolerate the treatment mentally and physically
Strength for me to adapt to losing my hair and for being brave enough to go out in public
Strength for my friends and family to support me through this difficult time
This post was really hard to write but I'm glad that I have written it. Like always, my plan is to keep living my best life and to enjoy every minute of every day.