This post and photos may contain Amazon or other affiliate links. As an Amazon Associate I earn from qualifying purchases. If you purchase something through any link, I may receive a small commission at no extra charge to you. All opinions are my own.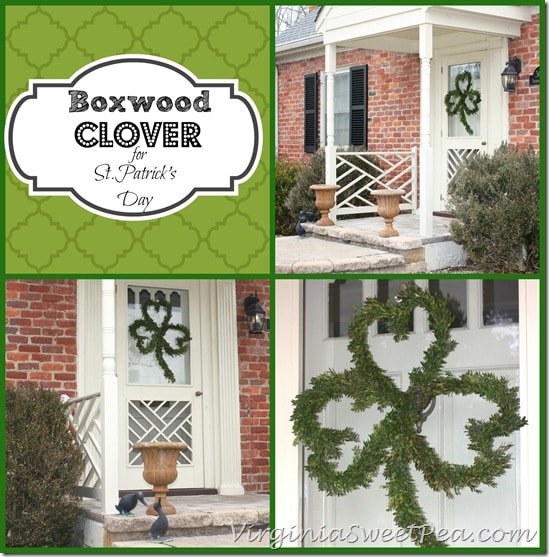 Woo-hoo! There are only 17 more days until spring and there's a holiday to celebrate on the 17th, St. Patrick's Day. In honor of St. Patrick's Day, I'm adorning my door with a clover made with boxwood. How did I do this? I simply made a clover shape out of wire and then attached boxwood sprigs to it.
Let me give a few instructions in case you'd like to make your own boxwood clover wreath for St. Patrick's Day.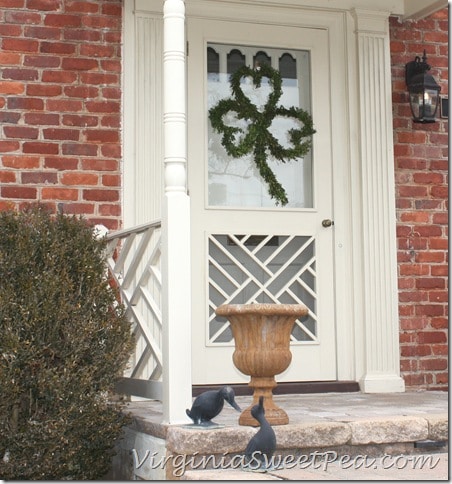 How to Make a Boxwood Clover Wreath
Supplies
14 Gauge Multipurpose Galvanized Utility Wire (I originally purchased mine for my DIY herb markers.)
Floral Wire
Boxwood Sprigs
How-To
Form wire into three connected loops with a stem. Bend in the outside of each loop to form a heart shape. (I used a tennis racket head to judge the size that that each loop needed to be.)
The boxwood shown in the picture below was enough to cover one loop. I worked outside so that it would be easy to stop for more clippings when I needed them.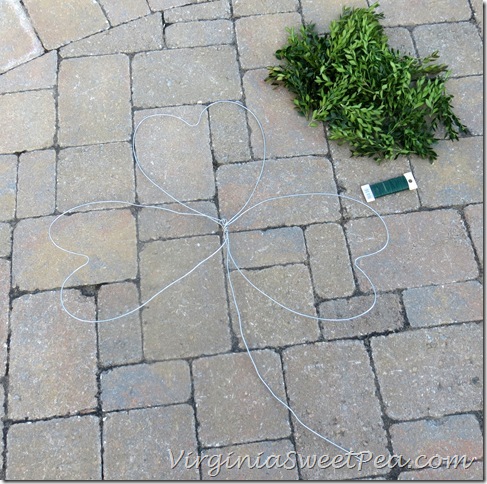 Attach the boxwood sprigs to the form with floral wire. Continue until the clover and stem are covered in boxwood.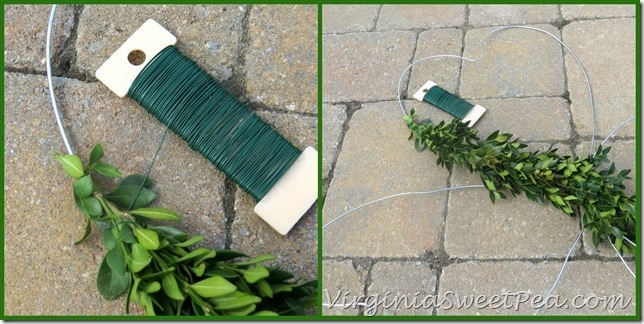 I love how bold this looks on my front door. I'm itching to add some annuals to my pots for spring. Soon!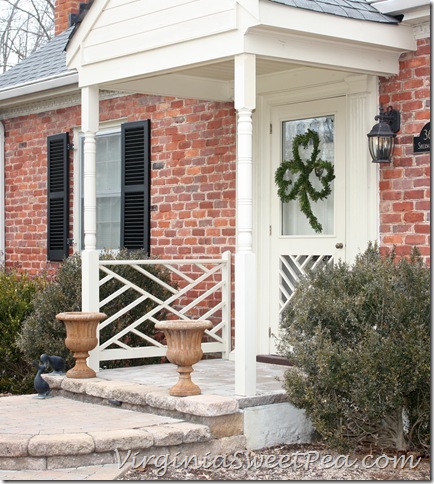 Don't you love it when a project that you have in mind work out just as you intended? I didn't know if the wire would support the weight of the boxwood and it has. Boxwood keeps its color very well, so this will look great on my door through St. Patrick's Day.