Boxwood Clover Wreath for St. Patrick's Day
To decorate my front door for March, I made a unique St. Patrick's Day wreath.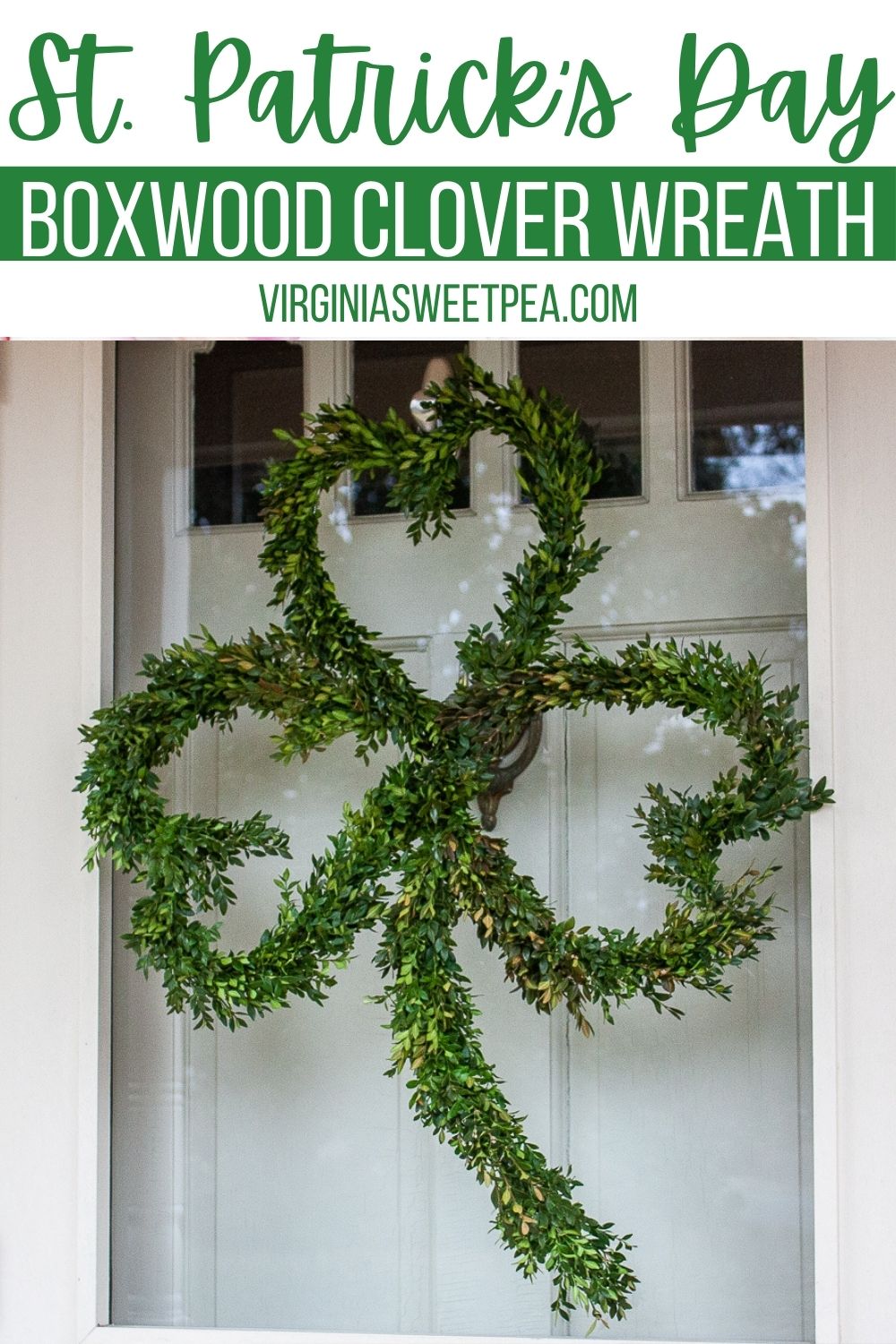 I used utility wire to make a wreath form in the shape of a clover and then I added Boxwood sprigs to decorate it.
I love how this looks on our front door; it's the perfect early March door decoration.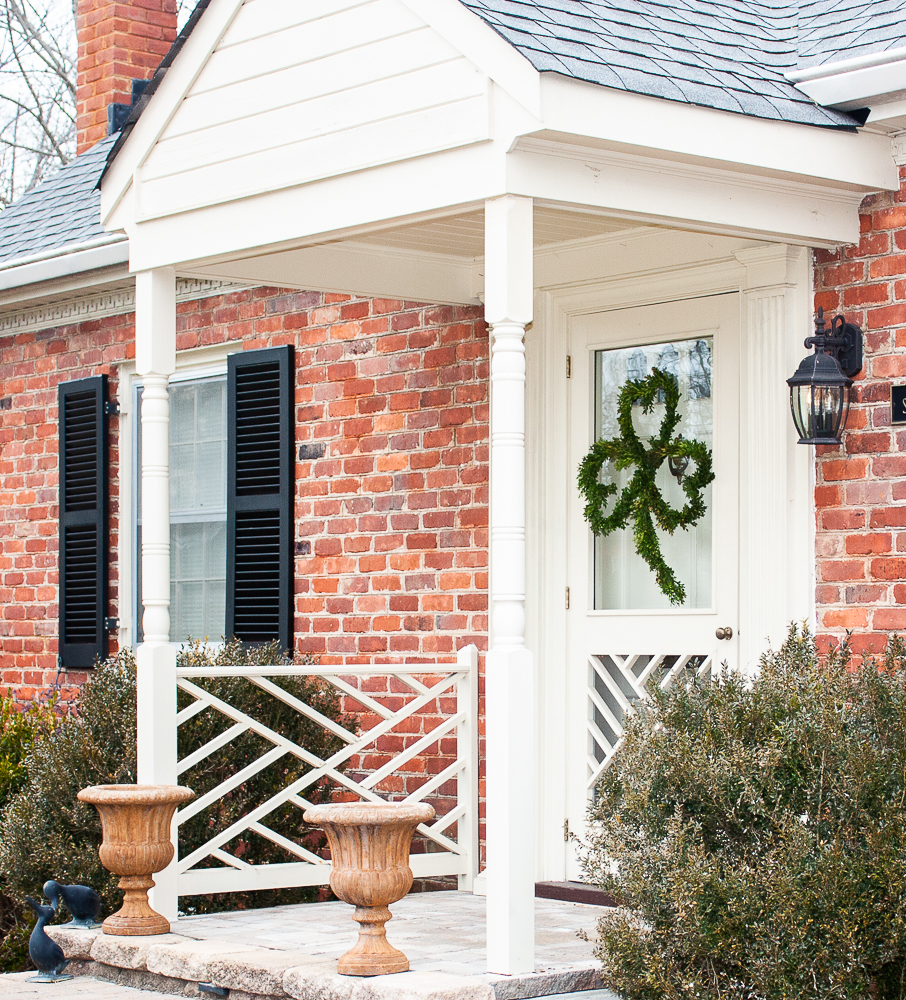 How to Make a St. Patrick's Day Boxwood Clover Wreath
To make this wreath, a clover shape is made out of wire and then Boxwood sprigs are attached to it.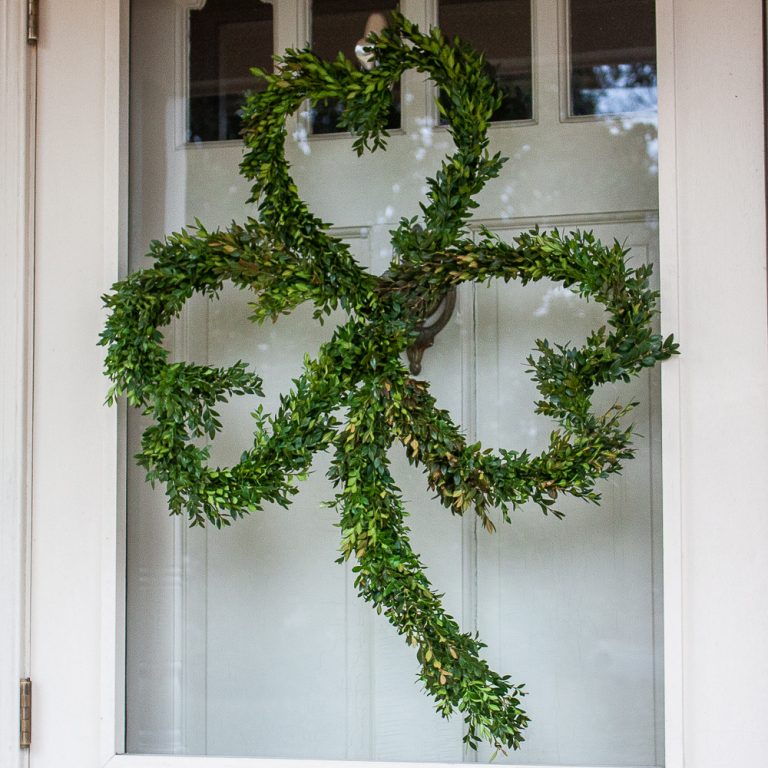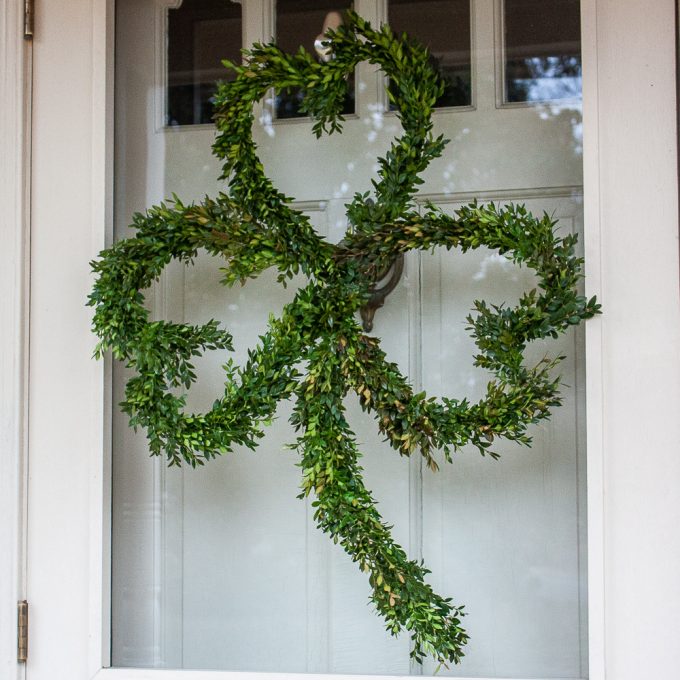 Supplies
Very few supplies are needed to make this St. Patrick's Day wreath.
Make a Clover Shaped Wreath Form
Make a clover-shaped wreath form by bending wire into three connected loops with a stem. I used the head of a tennis racket as a template for making the three loops.
Bend in the outside of each loop to form a heart shape.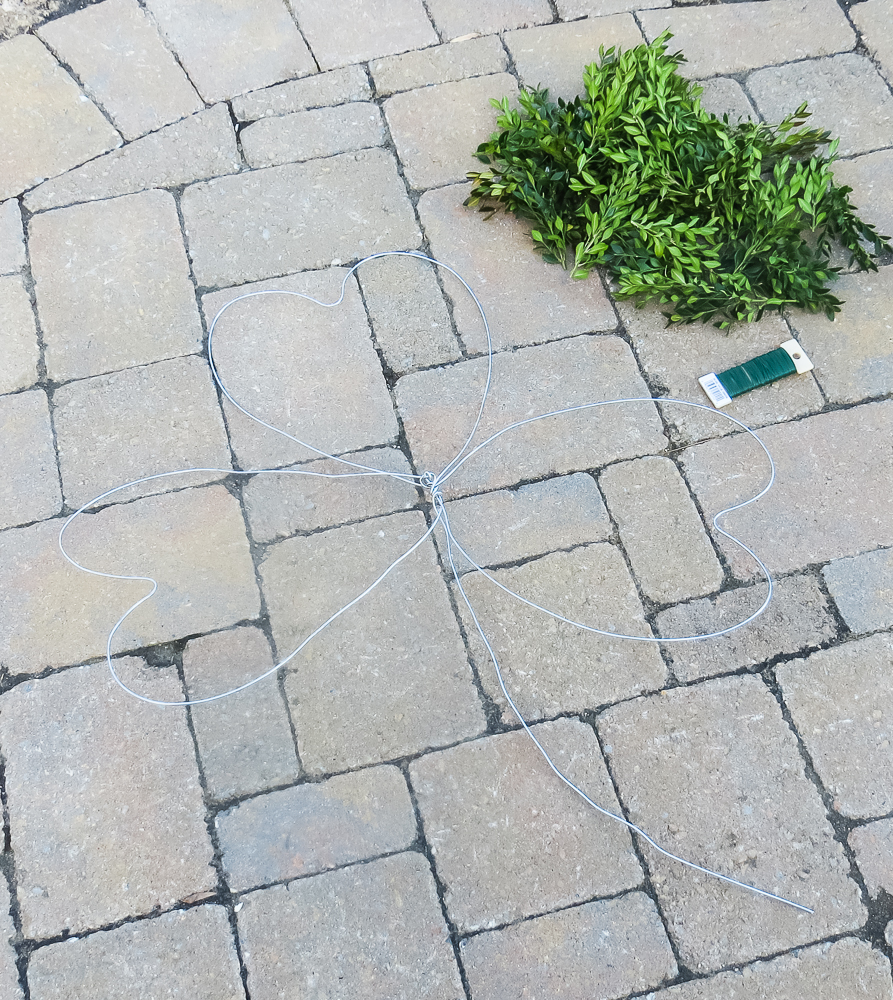 Cut sprigs of Boxwood to use to cover the wreath form.
I didn't condition the sprigs before making the wreath but doing so will keep the Boxwood fresh and green longer. To condition the clippings, simply soak them in a bucket of water overnight.
Wire Boxwood to Wreath Form
The boxwood shown in the picture above was enough to cover one loop. I worked outside so that it would be easy to stop for more clippings when I needed them.
Use floral wire to attach the Boxwood sprigs to the wire wreath form.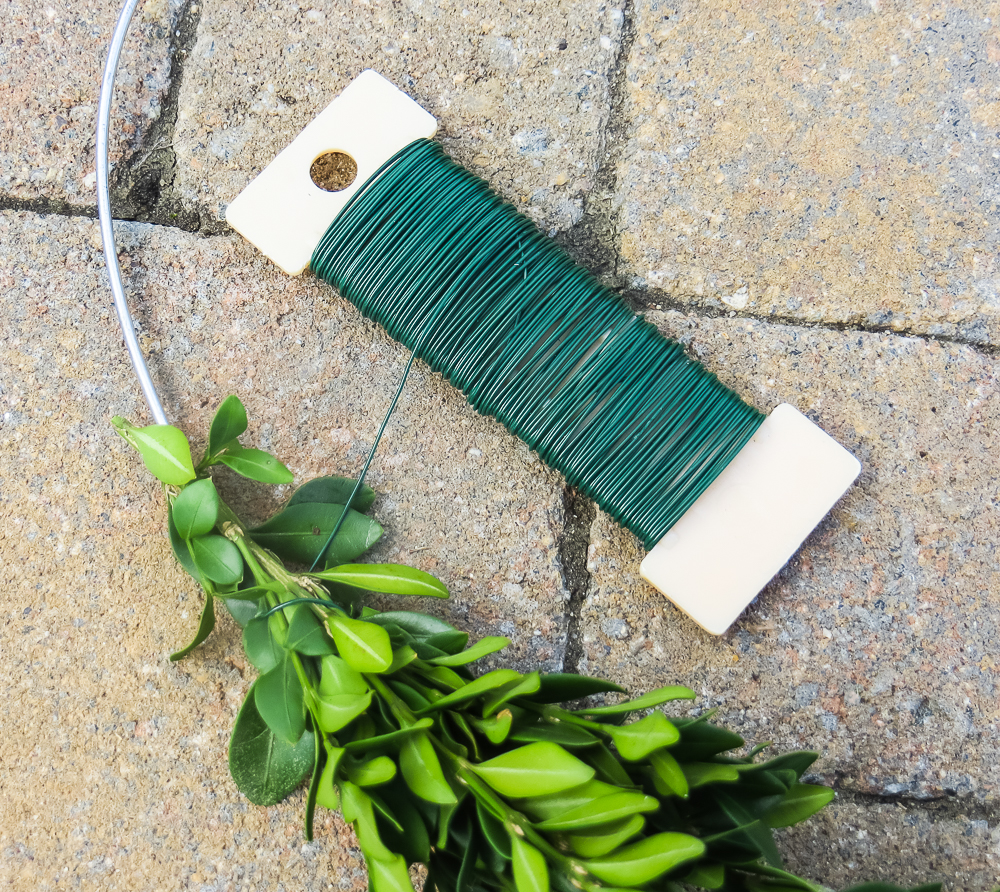 Keep adding Boxwood until the wreath form is completely covered.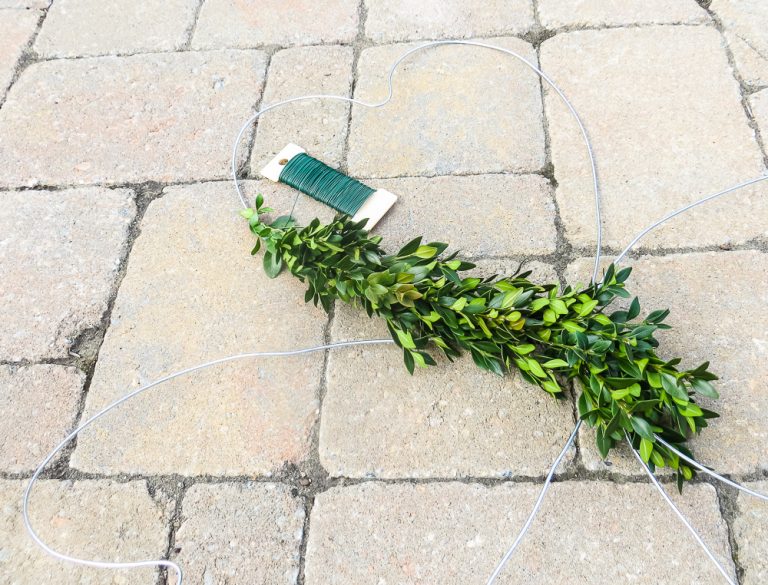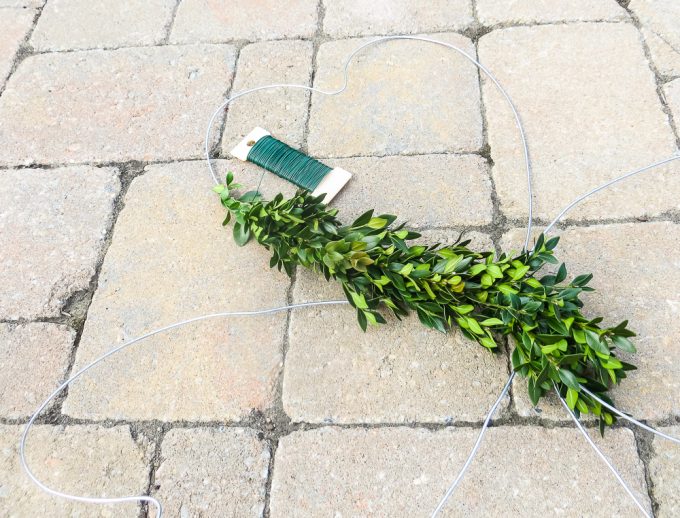 Hang the Wreath
To hang the wreath, I made a loop using the floral wire and wired it onto the utility wire wreath form.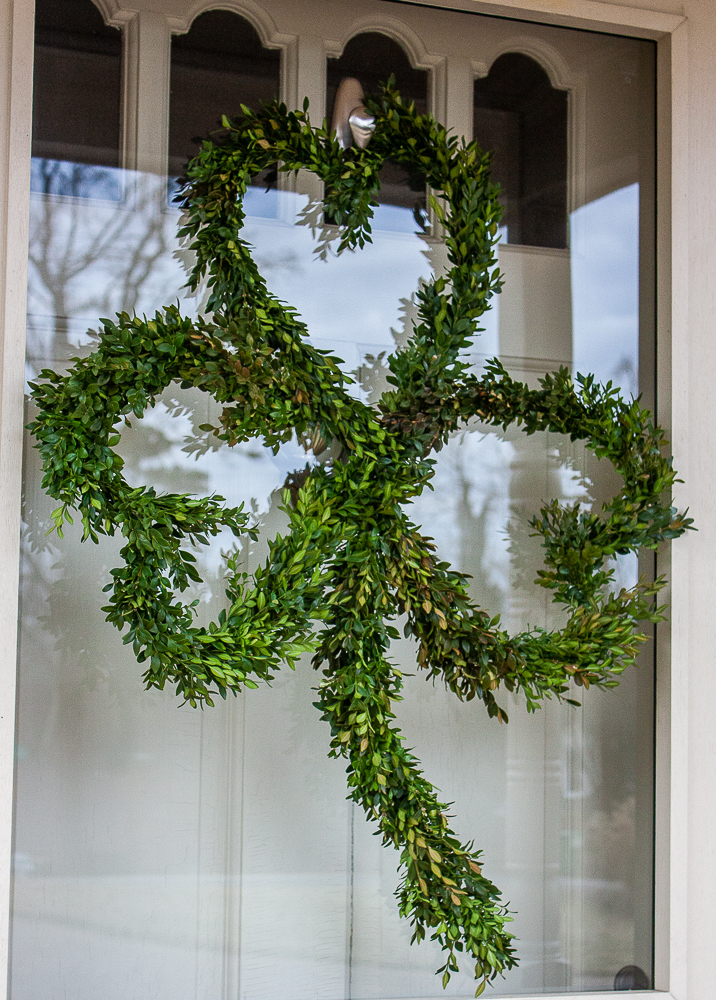 I love how this St. Patrick's Day wreath looks on my front door.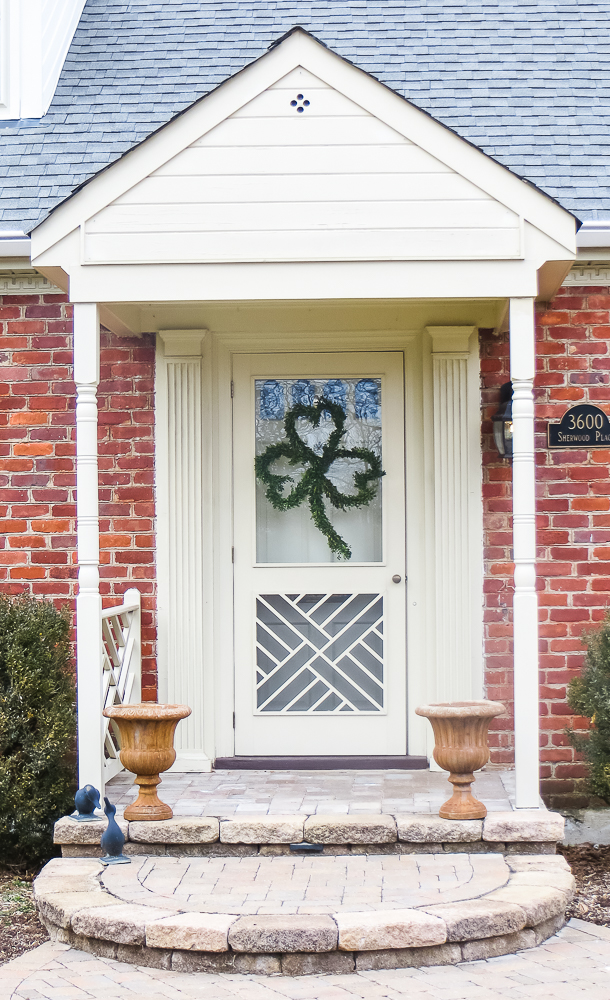 My pots have been bare since Christmas and I'm anxious to fill them with Pansies for spring.
My ducks are Virginia Metalcrafters Naughty and Nice. Our deceased neighbor, Ann Dill, once told me that her mother designed Naughty and Nice but I am not sure if that is true.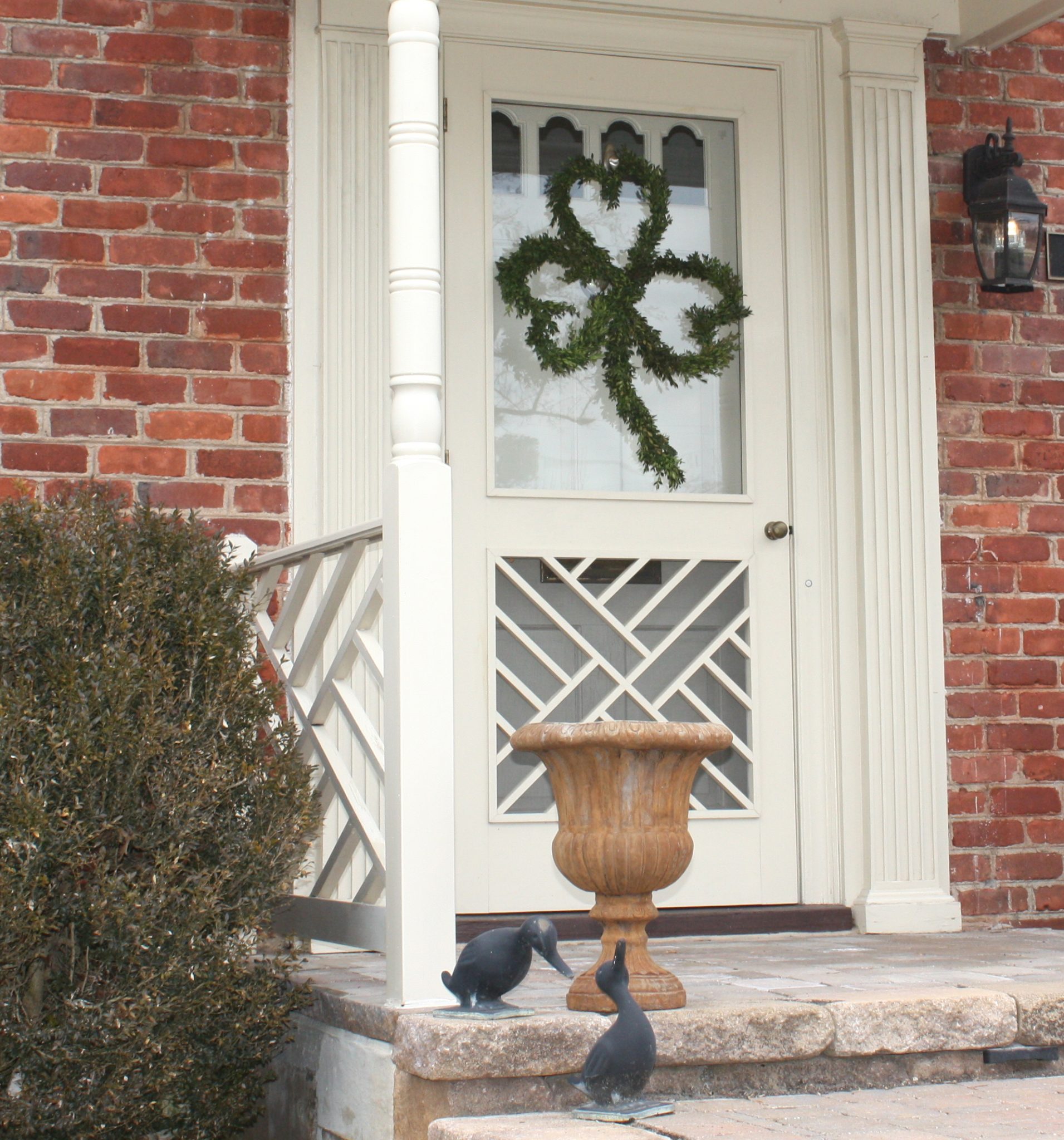 Don't you love it when a project that you have in mind works out just as you intended? That is the case for this Boxwood clover.
Boxwood keeps its color very well, so this wreath will look great on my door through St. Patrick's Day.
After St. Patrick's Day, I will remove the Boxwood and save the wreath form to use again.
St. Patrick's Day Ideas
Enjoy these St. Patrick's Day ideas!