Living with Stage 4 Lung Cancer – December 2020 Update
Writing about my stage 4 lung cancer isn't easy, but I think it is important to share for several reasons.
I know that so many people are praying for me and sending me good vibes, both of which I appreciate so much. I want all of the wonderful people supporting me to know how I am doing.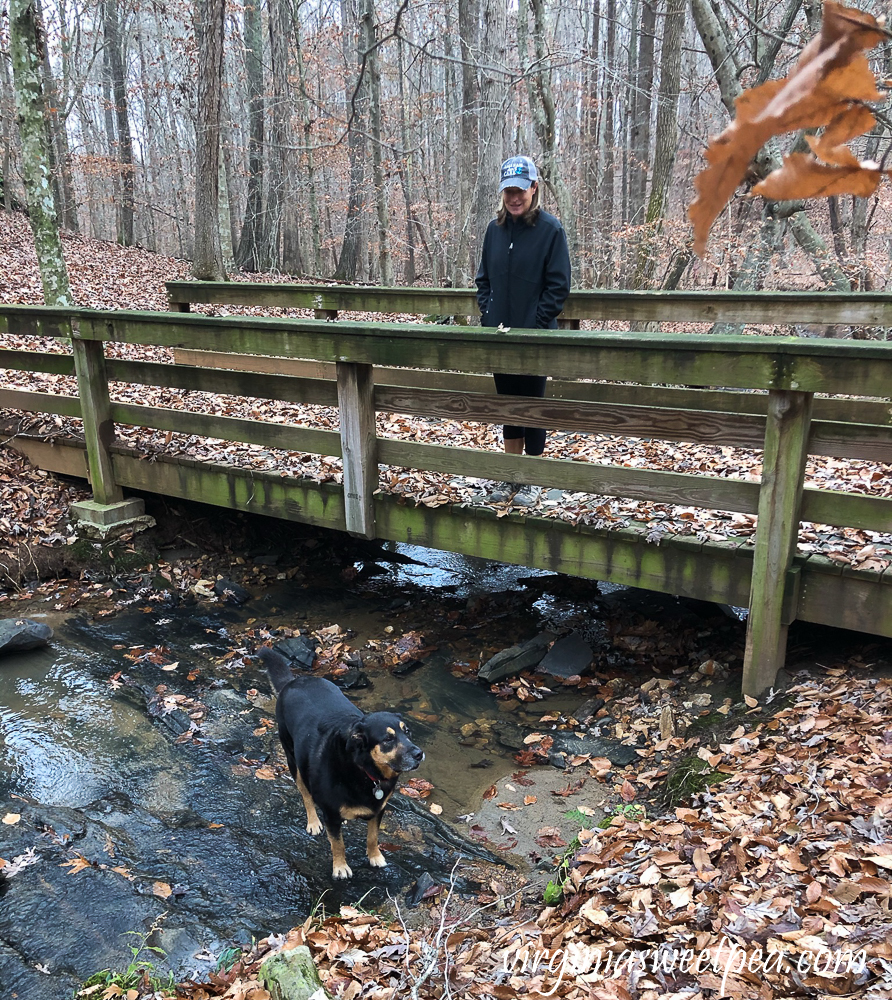 I also think it is important to share because my posts could help someone else who is struggling with cancer. My words could help someone newly diagnosed with lung cancer and possibly give them hope.
Living with Stage 4 Lung Cancer – My Forced March
In my October update, I said that I call my experience with cancer a forced march. It's not a journey or a battle for me. If it was a journey, I'd be going somewhere fun. If it was a battle, I could fight. I can't fight what happens with my cells. They are going to do what they do.
If you're new here, you can catch up on my forced march with cancer in these posts:
Like my last update, I'm going to break up this post with pictures of fun I've had from late October through December. I do my best to live my best life and to enjoy every second of every day!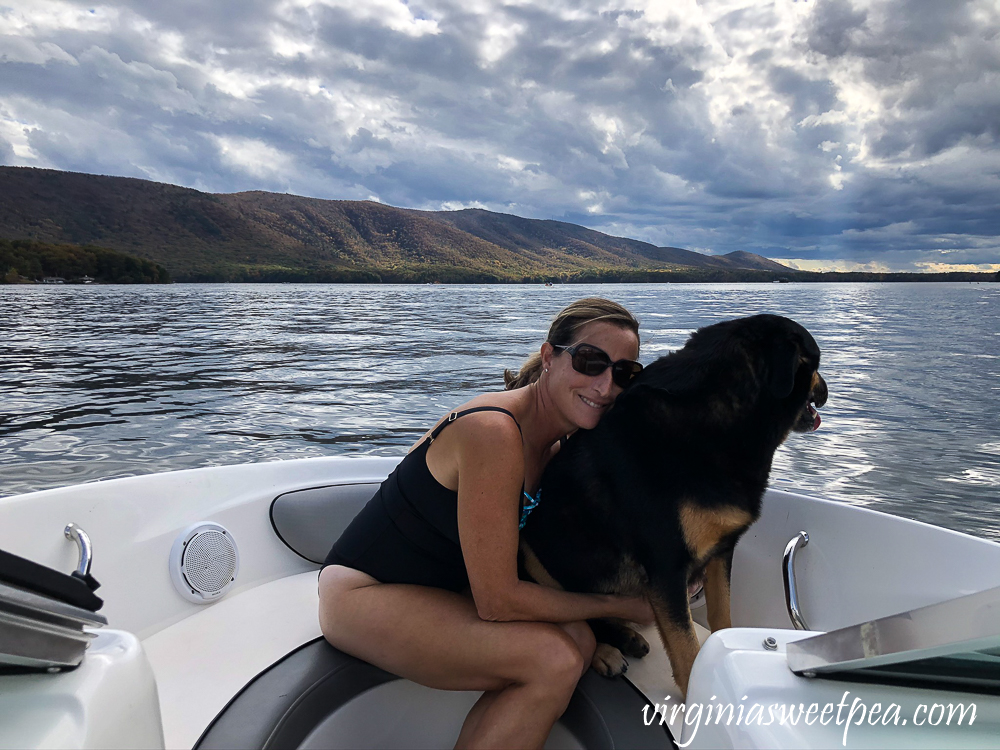 What Happened in October
To recap, my October brain MRI detected a new issue in my brain, leptomeningeal disease. I was crushed to get this news but thankful that when I had a spine MRI, there was no disease found in my spine.
My CT scan also showed a thickening of my Adrenal Gland, worrisome as cancer progression could mean the end of my targeted therapy treatment.
My new treatment for my new brain issue was to start a double dose of my current cancer medication, Tagrisso. The hope was that the double dose would control the lepto, my current brain lesions, and the thickening of my Adrenal Gland.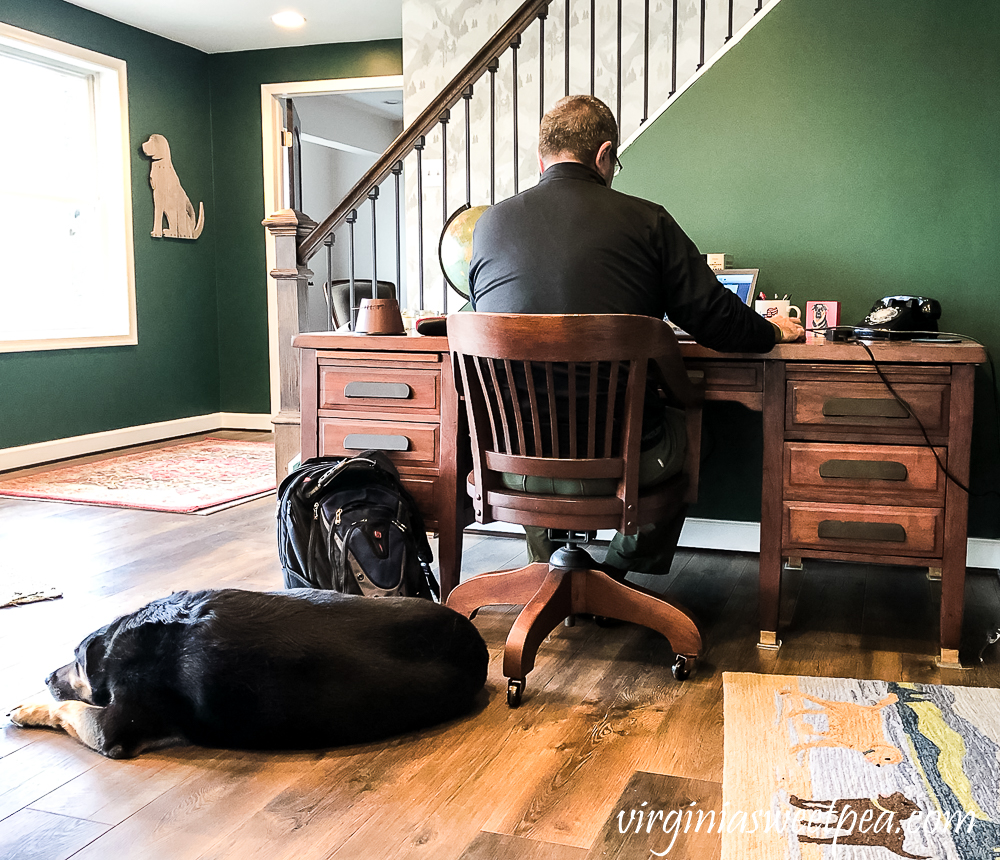 I mentioned in my last post that a double dose can cause heart problems, so I'm monitored with EKGs and at the end of October I had an echocardiogram. So far my heart is doing just fine!
Side Effects of my New Treatment
My skin is taking a beating from the double dose. I have painful cracks on the tips of my fingers, on the palm of my hand, and also on my heels.
Coating my hands and feet at night with Bag Balm and sleeping in gloves and socks helps with this. I also have to be diligent with lotion as my skin is very dry all over.
I just discovered that Bag Balm has a dog version. I ordered some to use on Sherman's dry elbows. It gets great reviews, so I hope it will help Sherman.
These side effects are totally tolerable and I will gladly deal with them if the medication is working.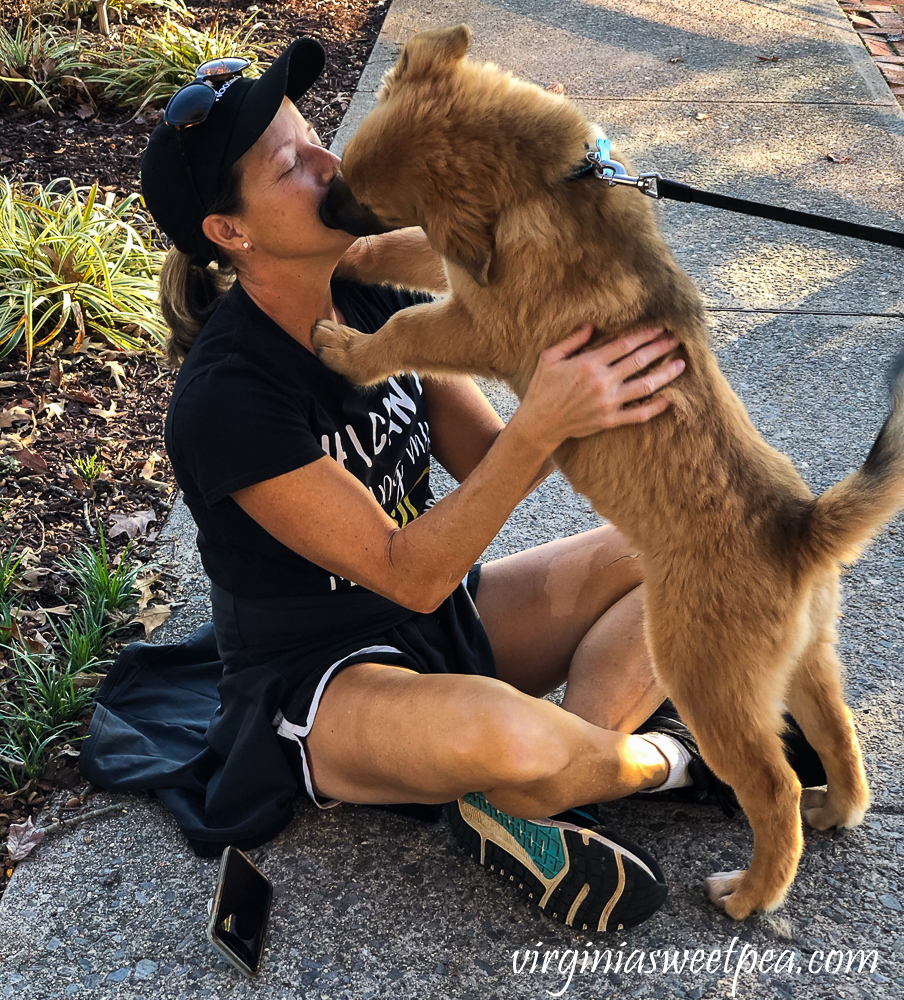 Stressful Insurance Struggles
A huge stress that has happened with starting to take the double dose of my medication is my insurance denying providing it for me. My oncologist appealed their denial and they denied me the double dose again. As of the writing of this post, this still isn't resolved and it gets worse.
I got a letter from the insurance company letting me know that starting January 1, 2021, my Tagrisso is on their "nonformulary" list and they will not cover it. So now not only do they not want to cover two bottles of Tagrisso a month for me, they are not covering any bottles of Tagrisso.
The insurance representative that I spoke with the other day told me that Tagrisso would need prior authorization. If my doctor submits for prior authorization and the insurance company decides that I don't have a clinical need for my drug, I will be responsible for paying for it. Since they've denied me twice, I am very afraid that they'll continue to deny me, claiming that their oncologist who reviews prescriptions says that I do not have a medical need for a double dose of Tagrisso.
My fingers are crossed that I will get prior authorization for my double dose. If not, I have to pay for it and one bottle is $15,000 and I need two bottles. Knowing that I might have to pay $30,000 a month to stay alive has me very stressed. I also applied for assistance from the drug company and was denied.
What insurance company denies a cancer patient the drug recommended by their oncologist?? I pray that this gets resolved favorably.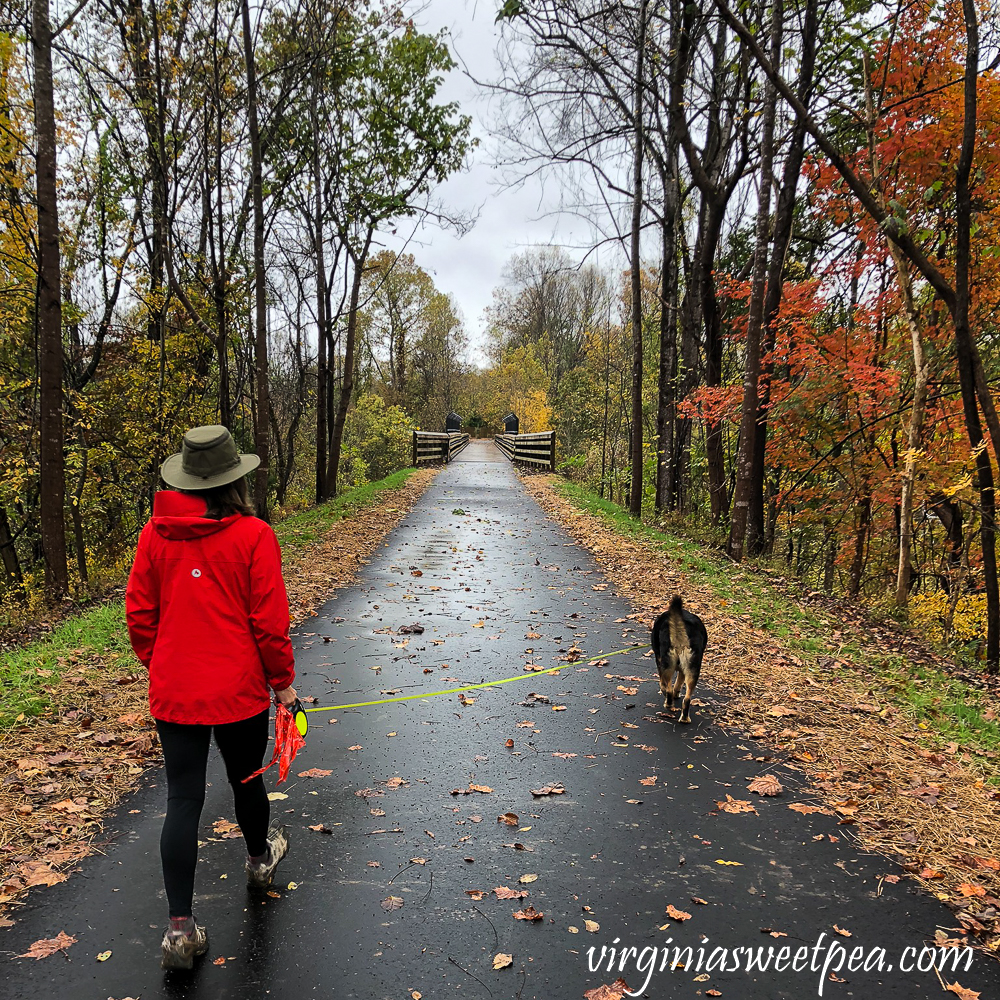 My December Tests
On December 1, I had CT scans followed by a brain MRI and a spine MRI. The CT scan is a breeze and doesn't take long at all. For the brain and spine MRIs, they did it all at one time which meant I was in the tube for about 2.5 hours. The tube really doesn't bother me but not being able to visit the bathroom for almost 2.5 hours almost ended in disaster!
Then there's the waiting for the results. Ugh. My anxiety was sky high.
On December 3, I had appointments with both my brain oncologist and my regular oncologist.
The double dose of Tagrisso is working! The lepto is controlled and there are no new spots in my brain. It would have been wonderful to hear that the lepto had disappeared but it's under control and I am very happy about that. And no new spots is good news.
Modern medicine is a wonderful thing. Tagrisso has controlled my cancer since April 2018 after my first medication failed in March of that year.
I must give a shoutout to my cousin, Amanda, who is my brain oncologist's nurse. It is so helpful to me to have Amanda's support and if I need something, I can text her rather than call a UVA number or go to MyChart to request help.
The Results
My Adrenal Gland is still thickened, but it is unchanged, so that was good news. It would have been better news if the Adrenal Gland was no longer thickened, but at least it hadn't grown.
If you're on my prayer team, keep them coming! Please pray that my insurance company will cover my double dose of medication and that the double dose of medication will continue to work to control my cancer.
A wonderful Gift from a Friend
When I got home from our fall Vermont trip, my wonderful friend surprised me with a painting that she had commissioned of Middle Covered Bridge in Woodstock, Vermont.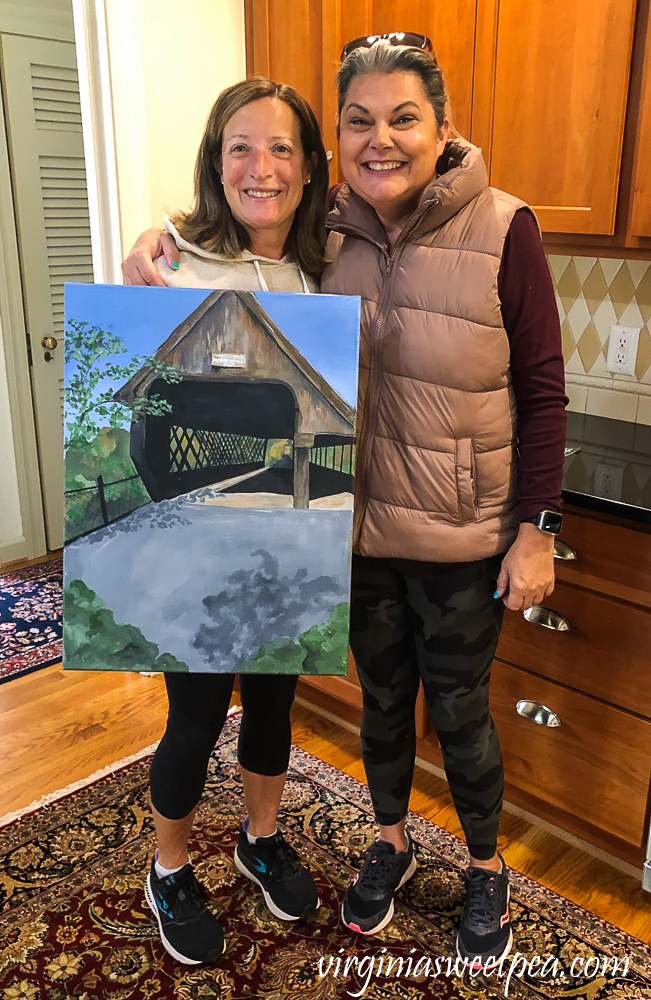 Leecy chose Middle Covered Bridge for the painting because Woodstock is one of my happy places. She knew that when I went on my fall trip to Woodstock I was thinking that it may be my last trip there.
When you have cancer, you never know how many more times you'll get to do something. For example, on our last boat ride of the year, I couldn't help to think that this could be my last boat ride ever.
The artist is a teenager, the daughter of one of Leecy's best friends who happens to be one of the most popular photographers in my area.
Side note: when I went to Lindey's website, the first picture that popped up was a wedding photograph of a couple that I taught when they were in 7th grade. Their relationship started in 6th grade and now they are grown and happily married.
Lindsey's daughter Maddy did my beautiful painting.
Leecy is a stage 4 triple-negative breast cancer survivor who also survived her house being leveled by a tornado. Leecy has been such a great friend to me and has given me so much support since my forced march with cancer started in 2017. I also taught two of her five children!
Listen to this podcast featuring Leecy to hear her story. You won't regret listening. Read this news article to learn about the tornado and how the Fink family rebuilt their home.
Happenings at the Lake
For the second time in 2020, there was flooding at the lake. Flooding hadn't happened in many, many years and it was crazy that it flooded there two times in 2020.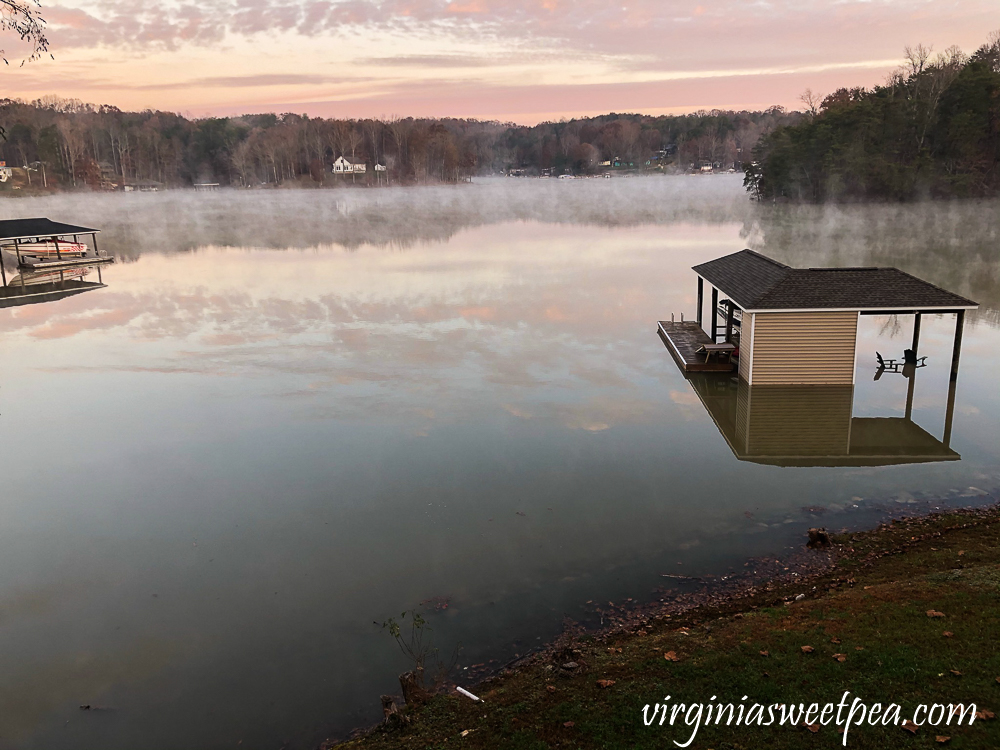 Our dock and even our new riprap were covered by the water. You can see that our Adirondack chairs that Mr. SP made almost floated away!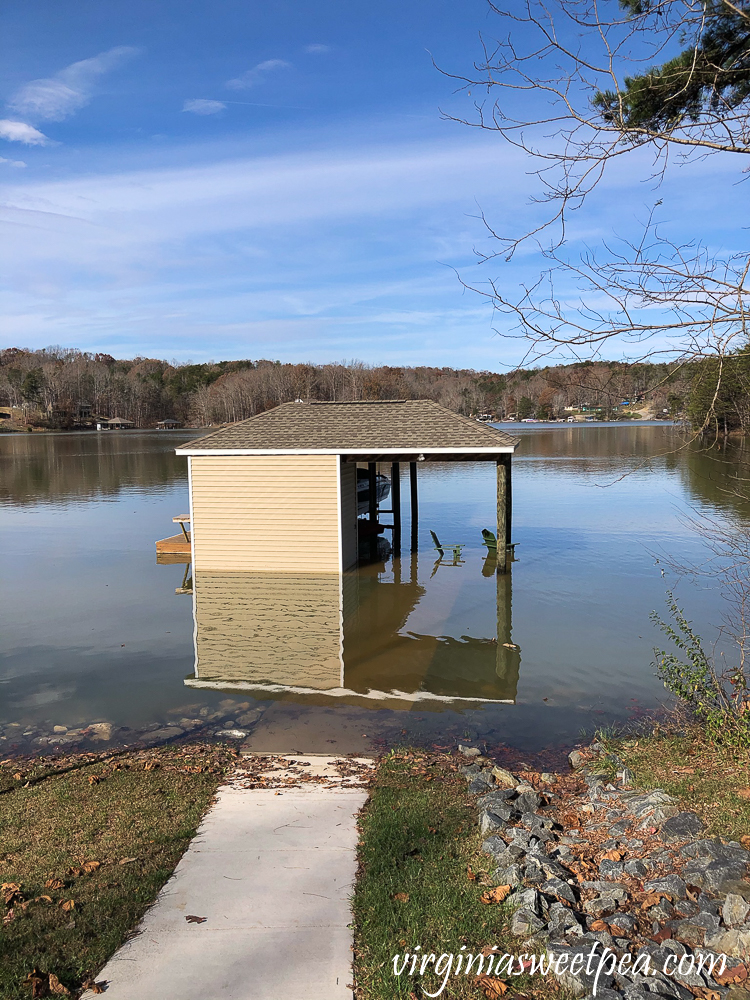 Haybale art is something fun that people in Bedford County like to do. A Charlie Brown Christmas was designed and made by Beth Bays on her angus farm in Huddleston.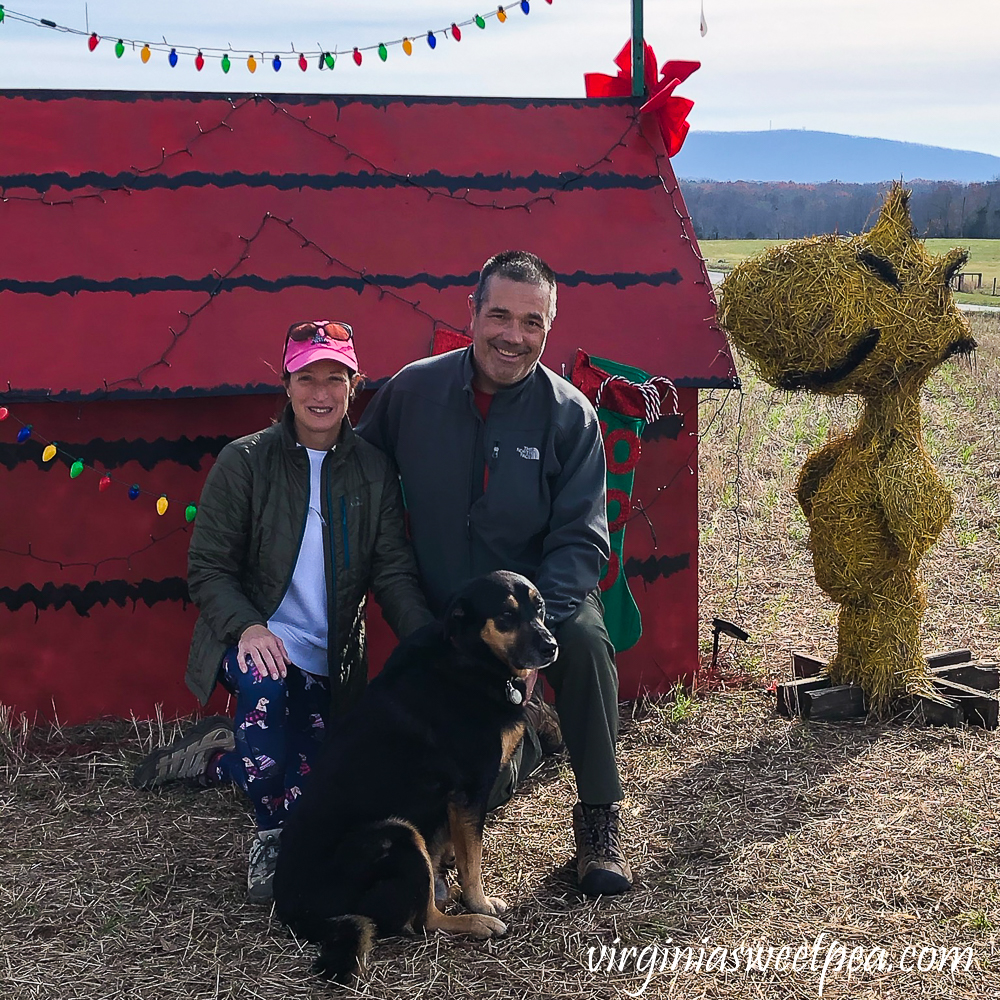 Last year she did Will"Hay" Nelson and the year before The Wizard of Oz. See all of her amazing creations over the years in this article.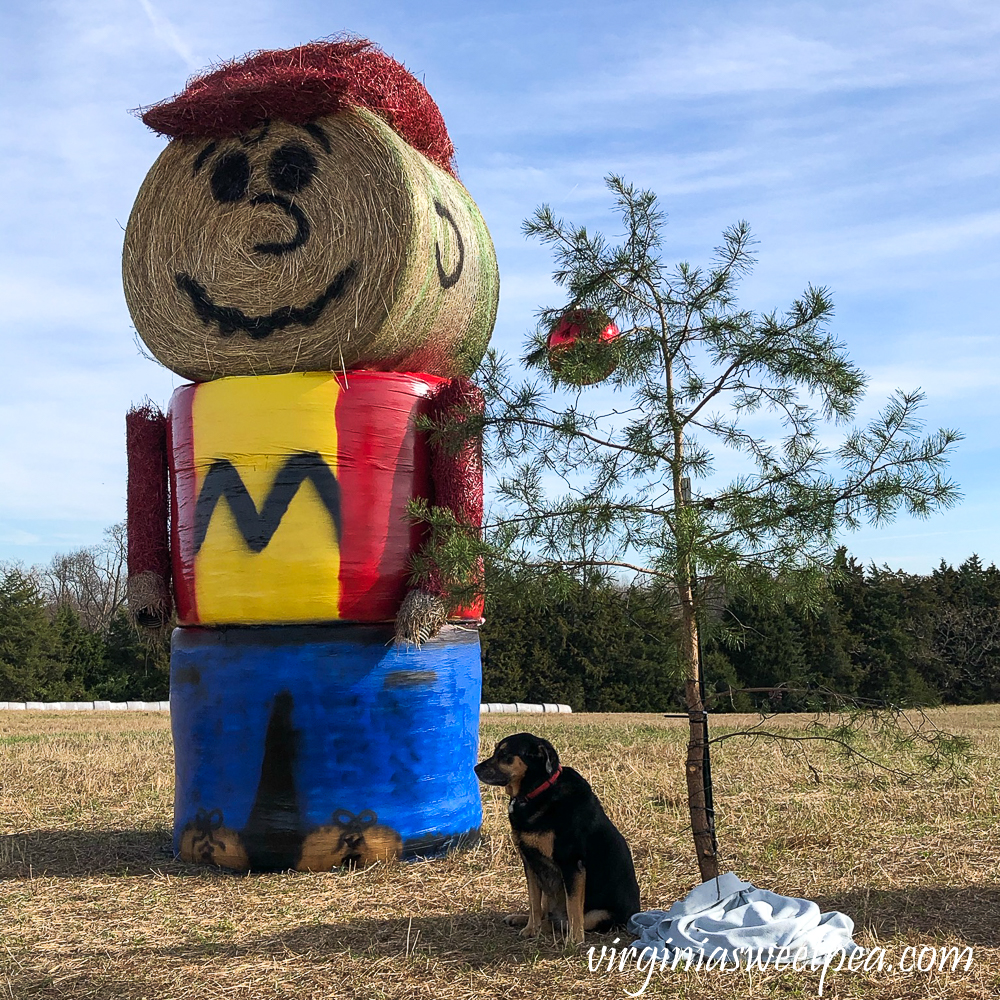 In my blog newsletter, I often mention what is going on with my cancer. I would love it if you subscribed to my newsletter to keep up with both me and my blog happenings!
I also need to give a shoutout to my two boys who support me 100% through my forced March with cancer. In the background is my wonderful Mama.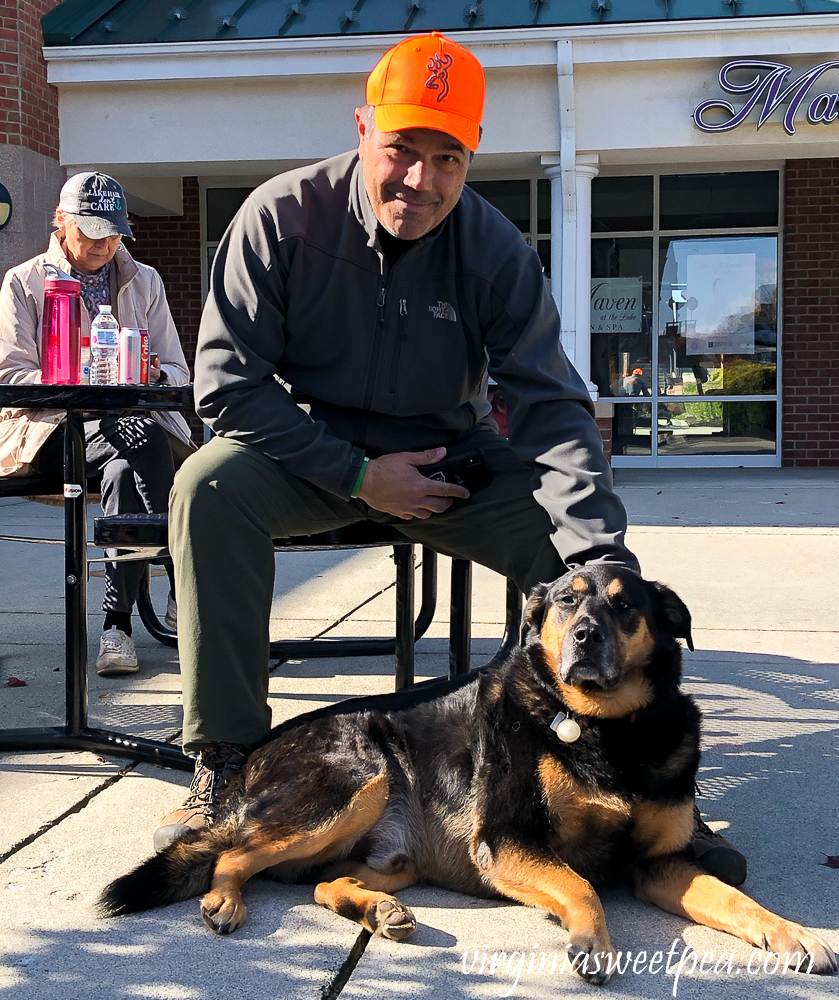 I'll end with a thank you to all of you who read my blog posts, send me emails of support, pray for me, and send me good vibes.
My plan is to enjoy every second of the Christmas season and try not to worry over my cancer or my insurance struggles!