Celebrating Mother's Day at Smith Mountain Lake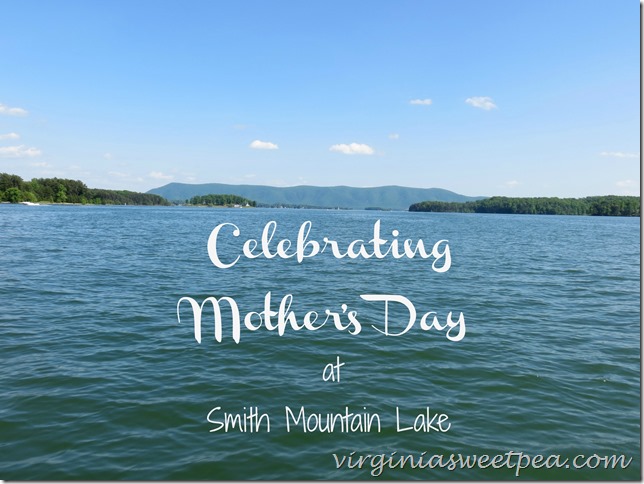 Did you have a good Mother's Day? The weather in our neck of the woods was in the 80's, perfect for celebrating at the lake. We did some boating, some eating, and a lot of relaxing. I hope my mom enjoyed the day as much as we did.
Sherman was excited to see Mama and to wish her a Happy Mother's Day.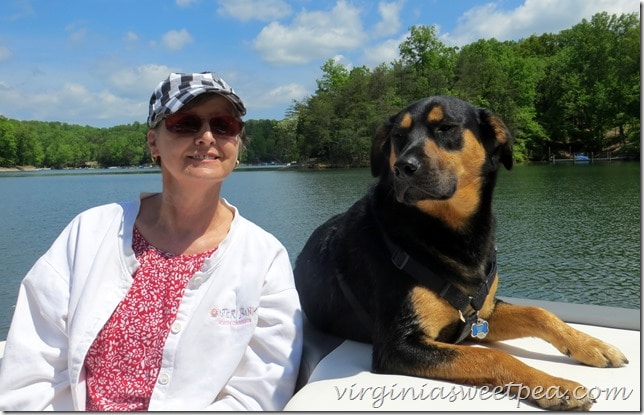 Mr. SP drove us for hours around the lake while we enjoyed the sun and the scenery.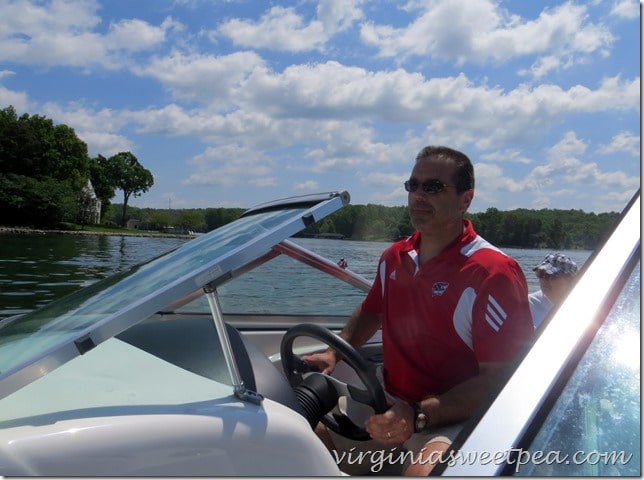 Sherman likes riding in the front of the boat when the water is smooth. As soon as it gets a bit rough, he heads to the back of the boat.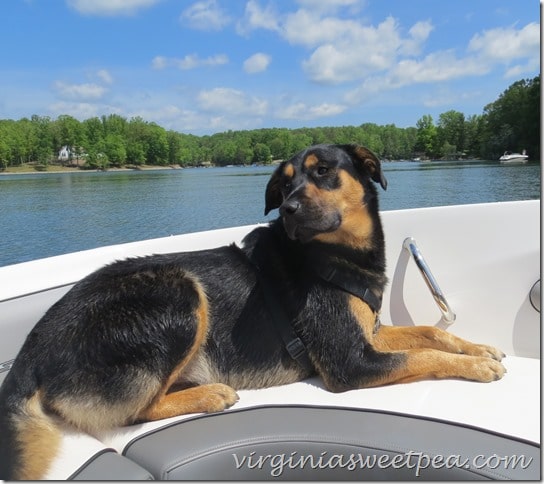 I love it when we troll along so he'll sit with me.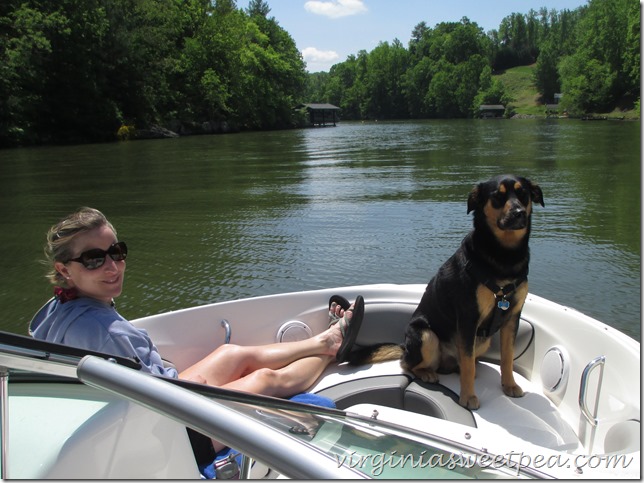 Don't worry, we were going very, very slowly when this picture was taken. We would never let Sherman ride here when he could possibly fall into the water. Can you tell that Mama likes him?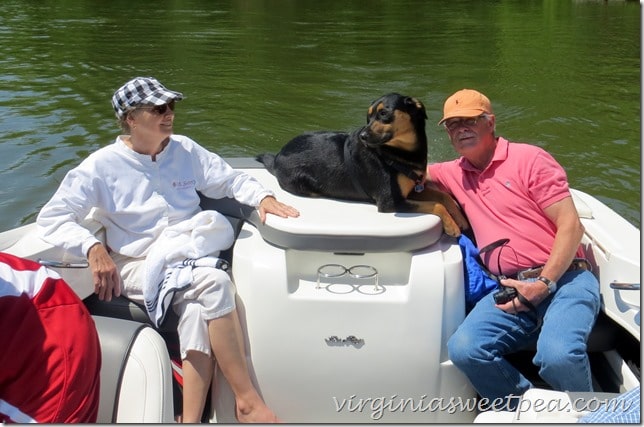 You have to watch Sherman, if you pet him, you just might get a kiss in return!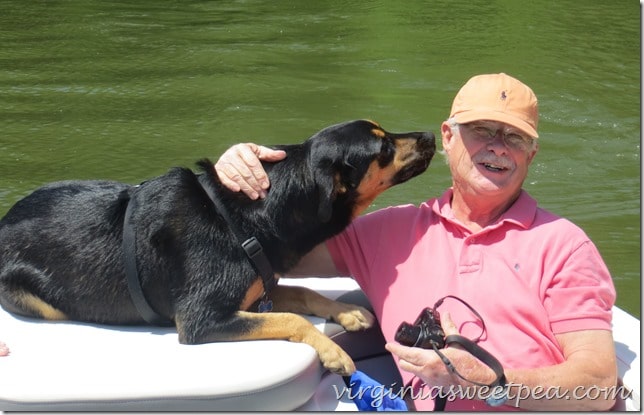 How would you like to cross a swinging bridge every time you ventured to your dock? I don't think that I'd like that.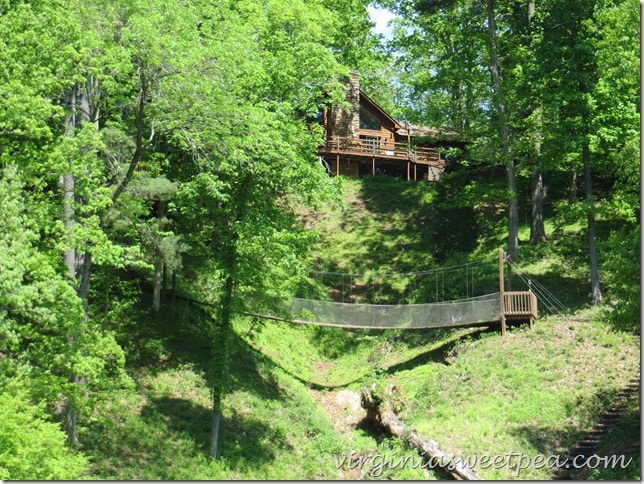 I've always imagined the hours of fun that kids had on this slide and diving board.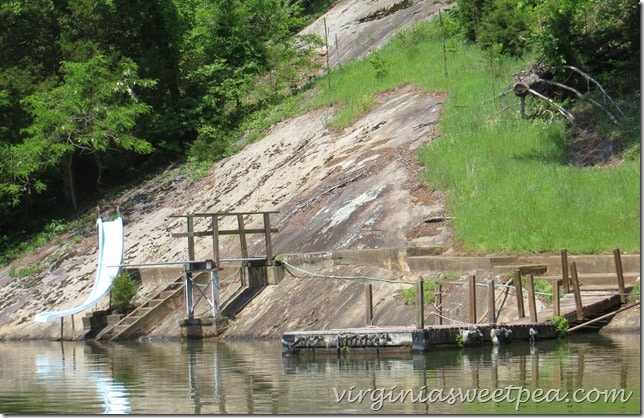 I'll share more house pictures at Smith Mountain Lake this season. On Mother's Day, I mostly relaxed and enjoyed the scenery.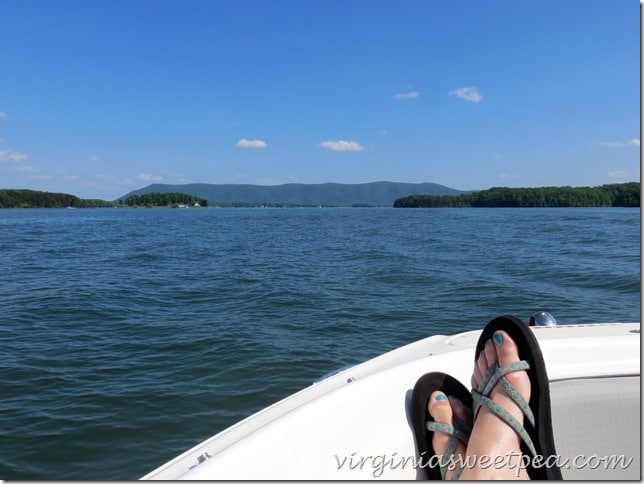 All good boat rides have to end at some point. I think this one was probably the longest and warmest that I've had this early in May.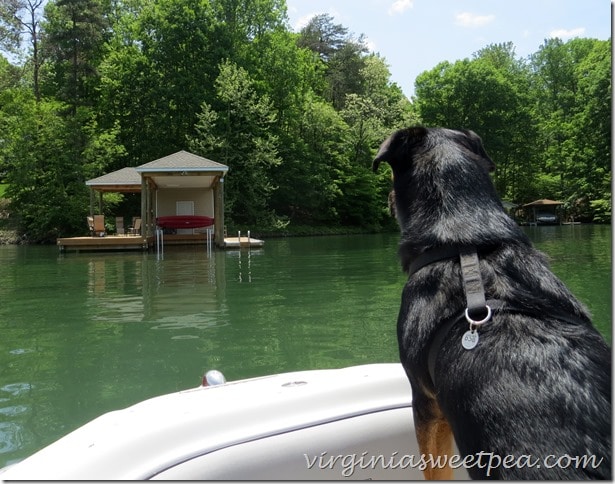 Sherman kept us entertained while we relaxed on the dock. He loves to hunt and swam like a mini torpedo to get two ducks. Lucky for them that they could fly away.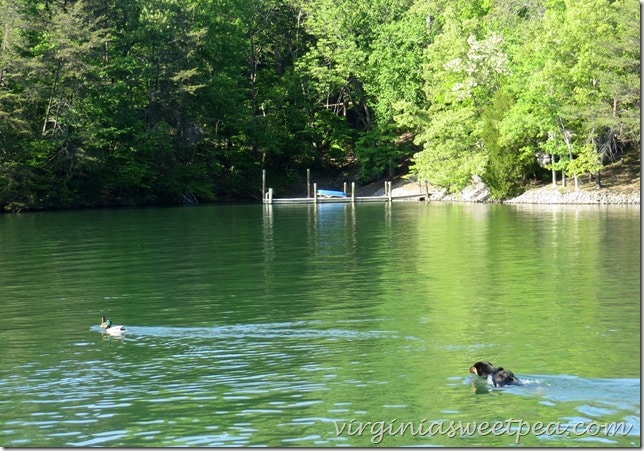 Can you see the pollen on top of the water? You can tell that it is spring in Virginia.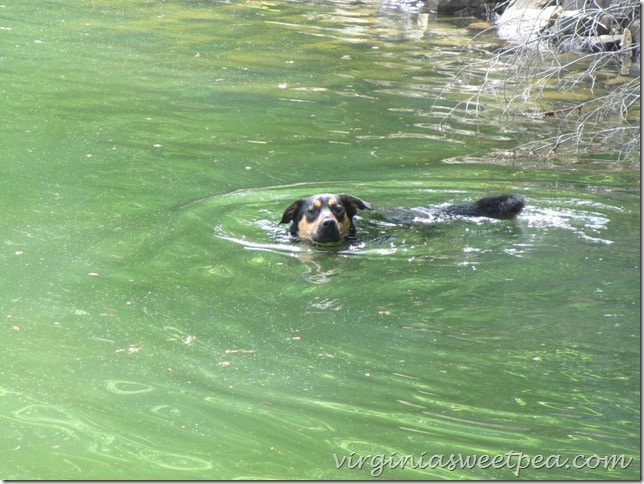 Happy Mother's Day to my sweet Mama. I hope you enjoyed the day as much as we did!
What did you do for Mother's Day? I hope yours was a good one.
Sharing With:
Between Naps on the Porch, Amaze Me Monday, Sand and Sisal