Christmas Outside and on the Porch
Can you believe it is the week before Christmas? I'm off from school for the next two weeks and could not be more excited to spend some time at home.
Last weekend Mr. SP and I finally got the outside of our home and our porch decorated for Christmas. We love walking or driving past our home at night when it's decorated for Christmas.
Come on the porch and visit for a while. Sherman loves guests!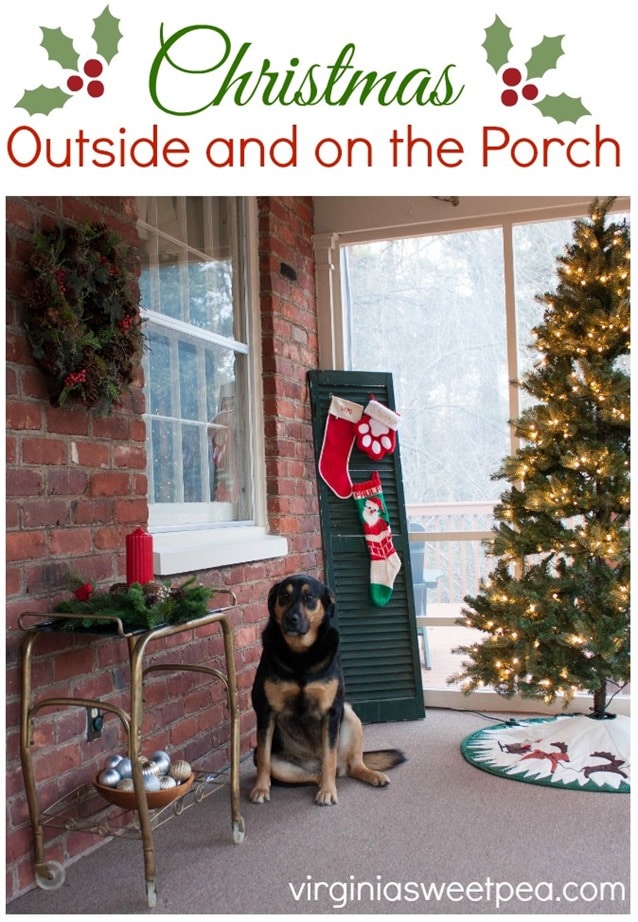 We enter our home via the porch so this is an area that we enjoy being decorated for Christmas. I don't go overboard anywhere with my décor, mostly because I have limited time to decorated. If I didn't work and had time other than a few hours on the weekend, I would most certainly decorate this tree.
Our house is on a corner and this tree can be seen from the street in front of our home and also from the side. Our neighbors enjoy it and so do we.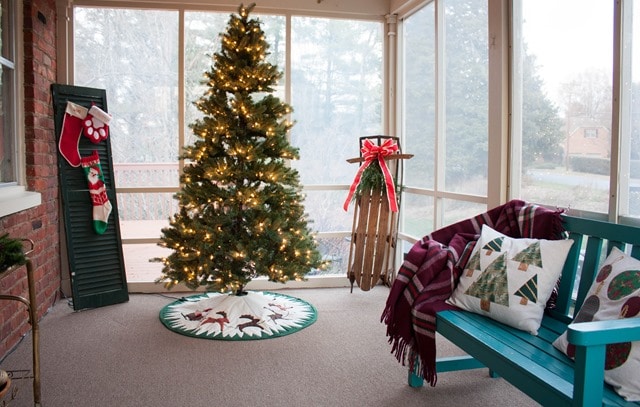 We don't actually fill our stockings so this year instead of hanging them near the fireplace like I usually do, I displayed them on a shutter from Mama's 1912 Walnut Avenue home. My grandmother made my stocking when I was a baby and Mr. SP's is also from his childhood.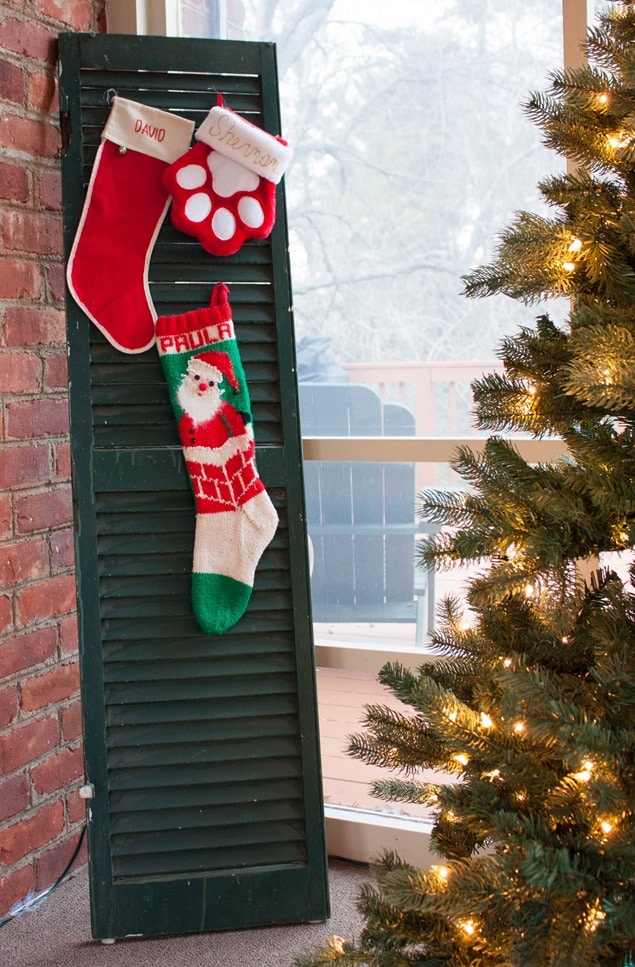 The sled was my brothers and it saw a lot of hard use when we were kids. My dad would meet us at the bottom of one of the hills on the farm with his tractor and pull us to the top of the hill. We would have a fun ride both up and down the hill!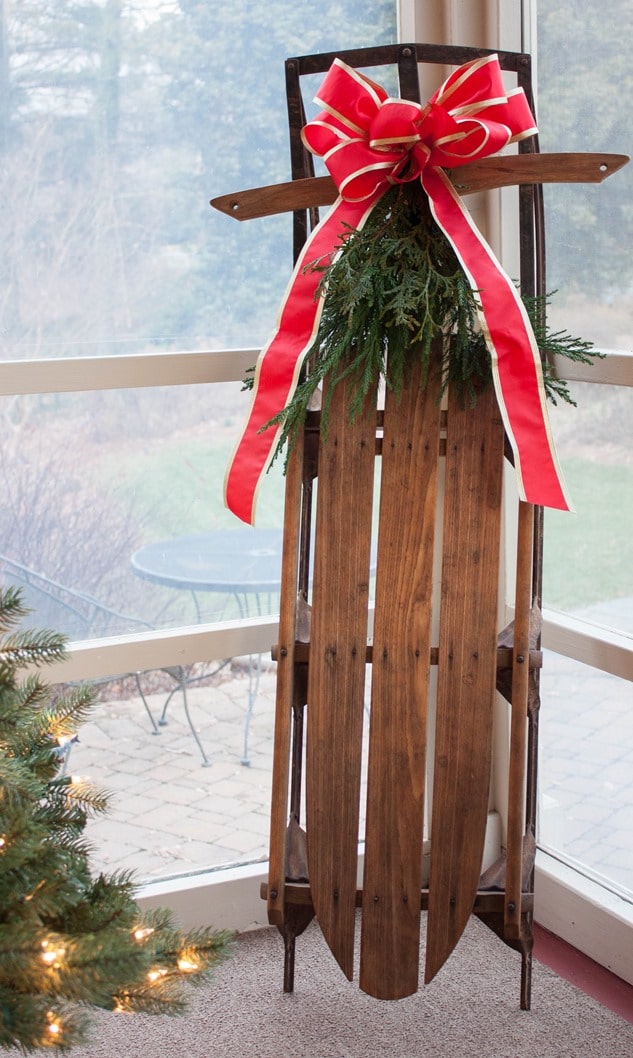 My good friend gave me this cart when her mom had to move into a retirement home. I gave it a refresh and have enjoyed it ever since.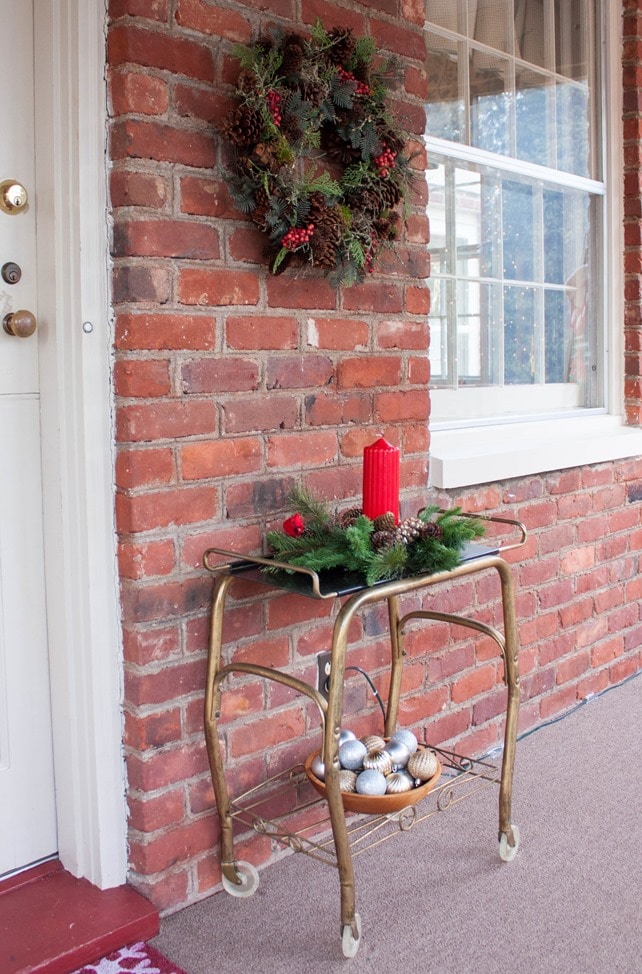 A faux greenery candle ring that I've had forever looks pretty on the cart.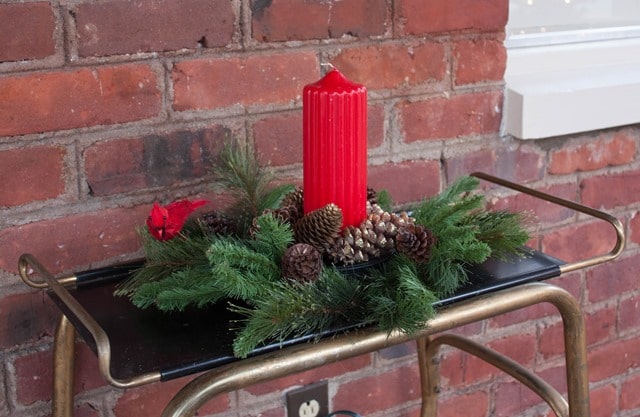 I made these pillow covers with drop cloths and quilting fabric. The throw is wool and probably from the 1960's. It was a treasure pulled from granny's attic and was never used, still in the box. I painted this bench a few years ago and plan to give it a new color in 2017 as I'm tired of the teal.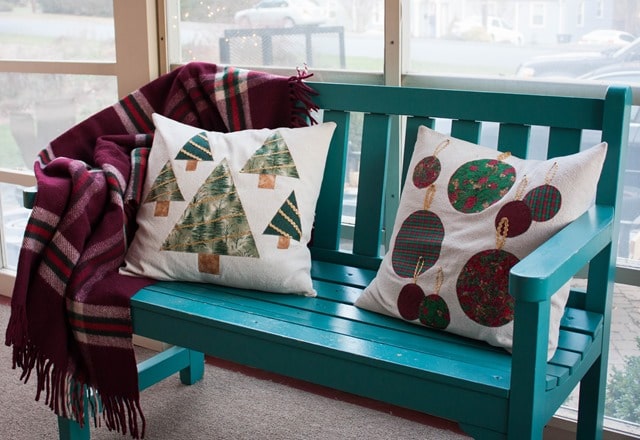 Here's a peak of the porch at night. Mama made the Christmas tree skirt for me a long time ago and I love it just as much now as I did then.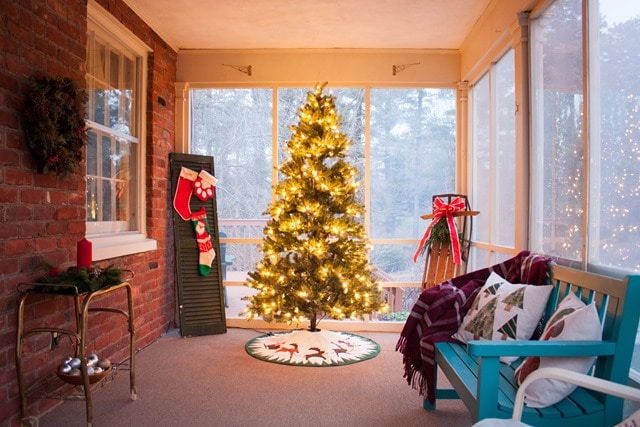 We keep the outside simple with wreaths on the windows, a lighted garland on the front porch, and candles in the windows.
One of the lighted trees in my pots has a section that decided to quit working. Drats! I hope Mr. SP can get that fixed this week.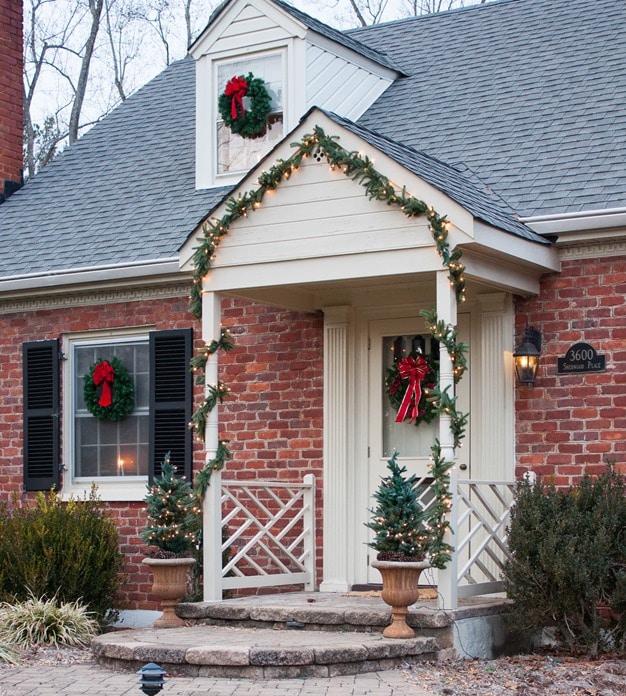 I love how the lights look at dusk and then when it is dark.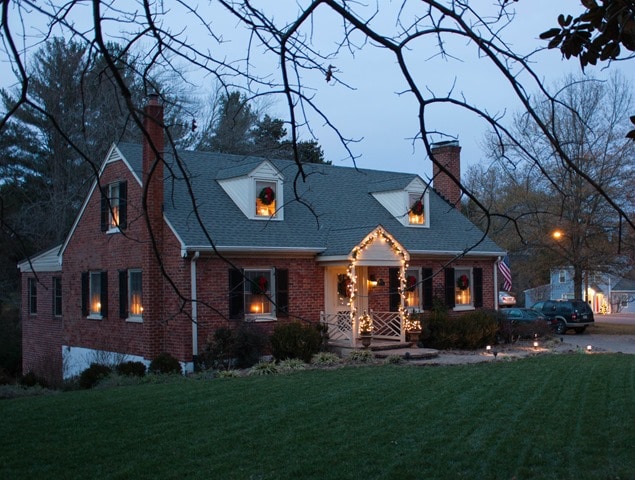 What I really love is when Mr. SP gets home from work first and has all of the lights on when I get home. I love driving up to a festive looking home.
Merry Christmas from my house to yours!