I've been busy decorating for Christmas. Yesterday I shared our front porch decorated for Christmas and today I'm sharing my Christmas Porch Decor. We use our porch as our main entrance and I like for it to look festive for the holidays.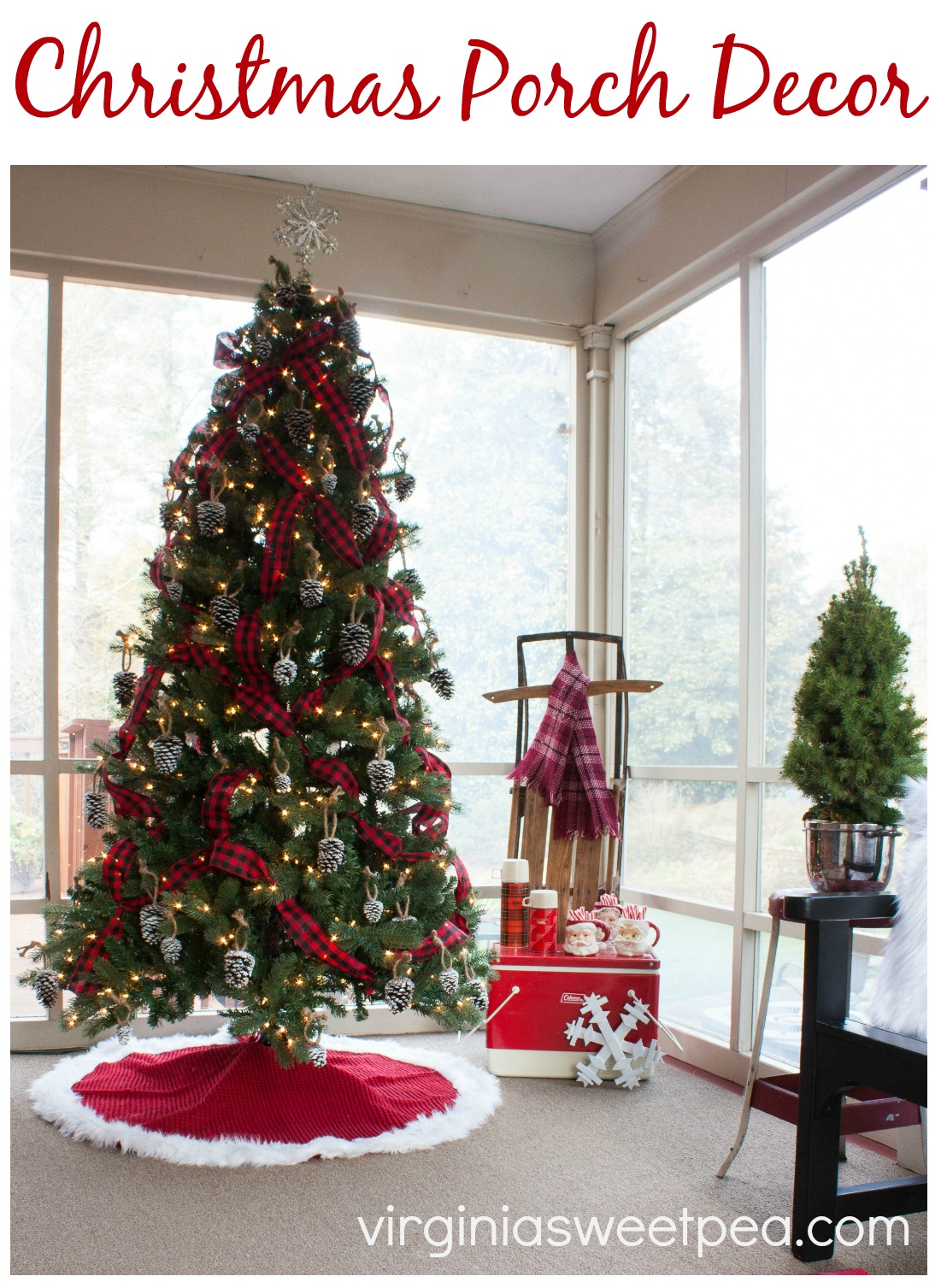 Not only do we enjoy my Christmas porch decor, so do our neighbors. Our house is on a corner and neighbors report that they love seeing my tree as they walk or drive by our home.
I'm sharing my Christmas porch along with 17 other bloggers. This Christmas Porch Tour is hosted my friend, Amy, from Atta Girl Says. If you aren't familiar with Amy's blog, I encourage you to check it out. She's a fabulous decorator, crafter, and cook whose blog I have enjoyed reading for many years.
You'll find links to all of the porches shared at the end of this post.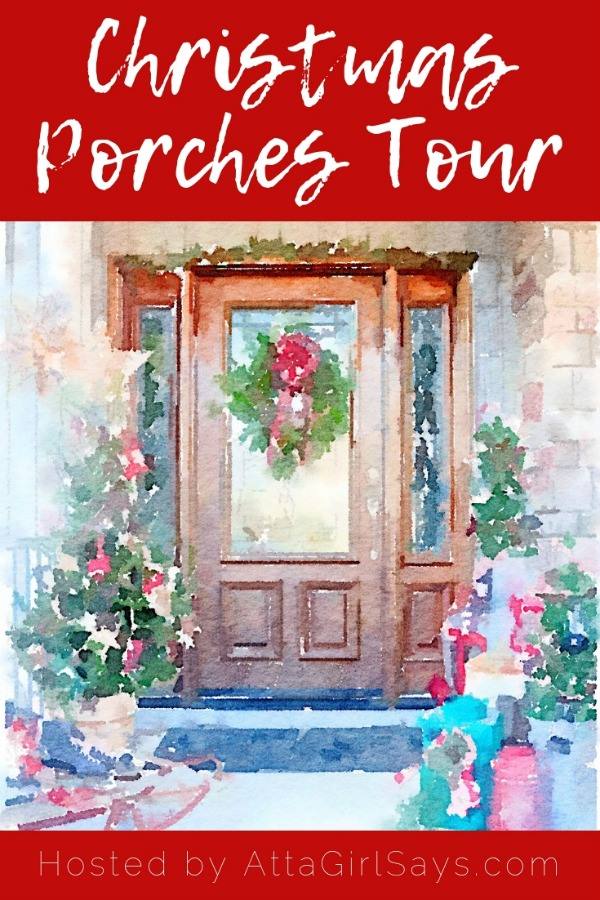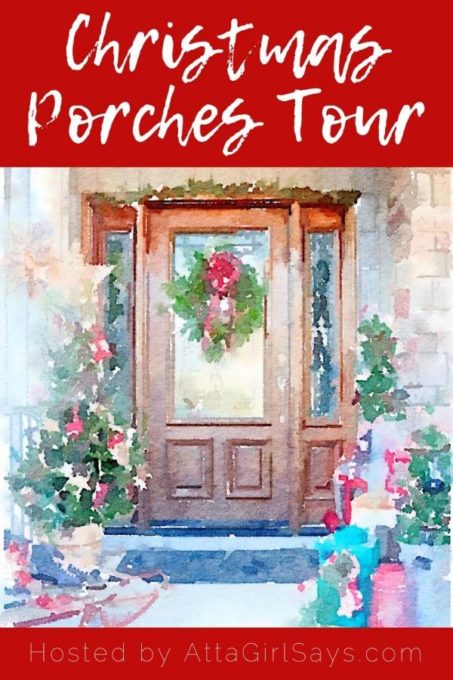 Christmas Porch Decor
Every year I enjoy decorating our porch for Christmas. Since we use this as our main entrance, we get to enjoy this spot several times a day.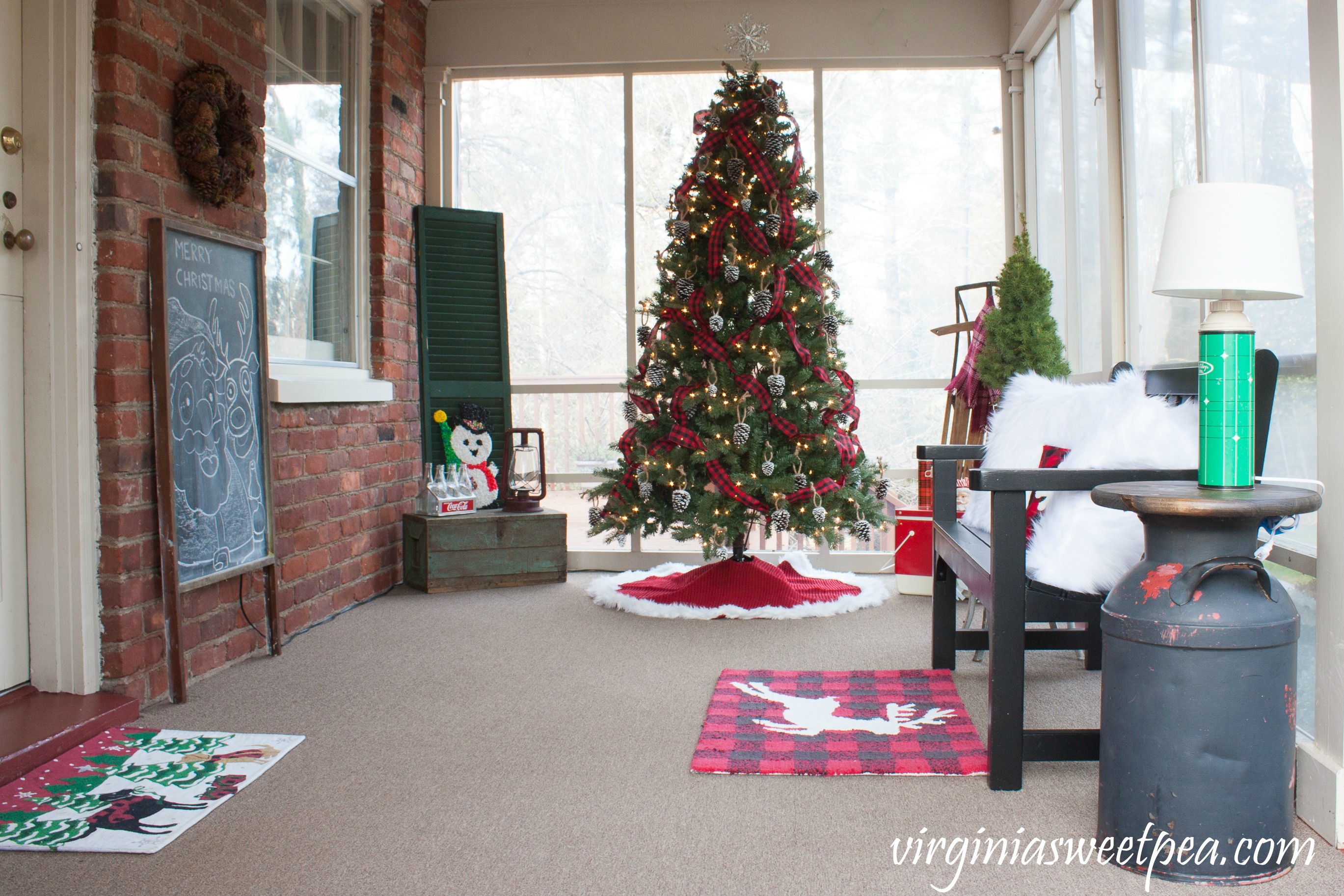 The porch screens are covered with removable plexiglass panels making this a spot that can be enjoyed almost year-round.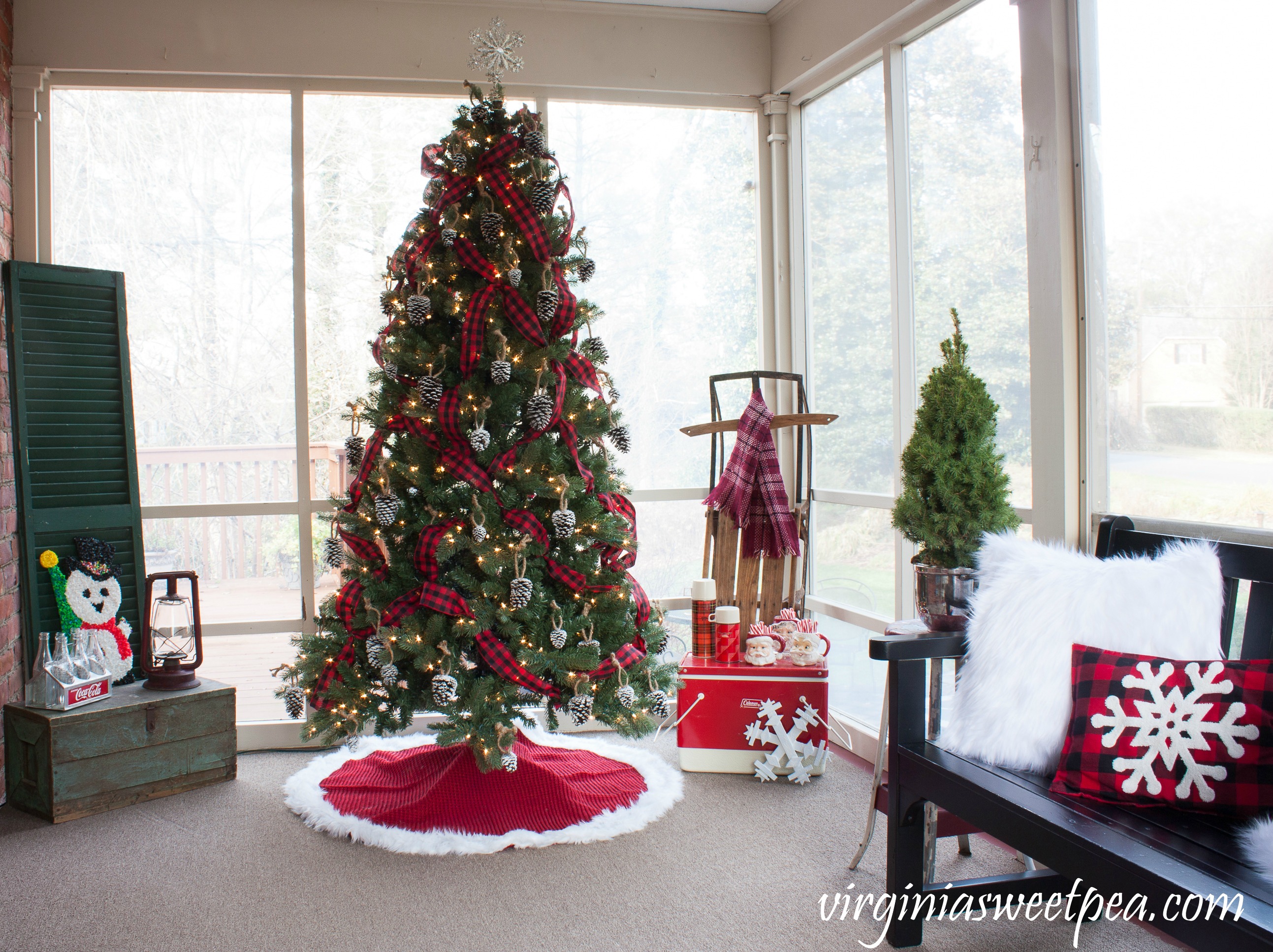 The first thing that I did to get our porch ready for Christmas was to paint our Plow and Hearth bench black. I made the fur pillow covers and also the buffalo checked snowflake pillow. The reindeer rug is new from Lowes.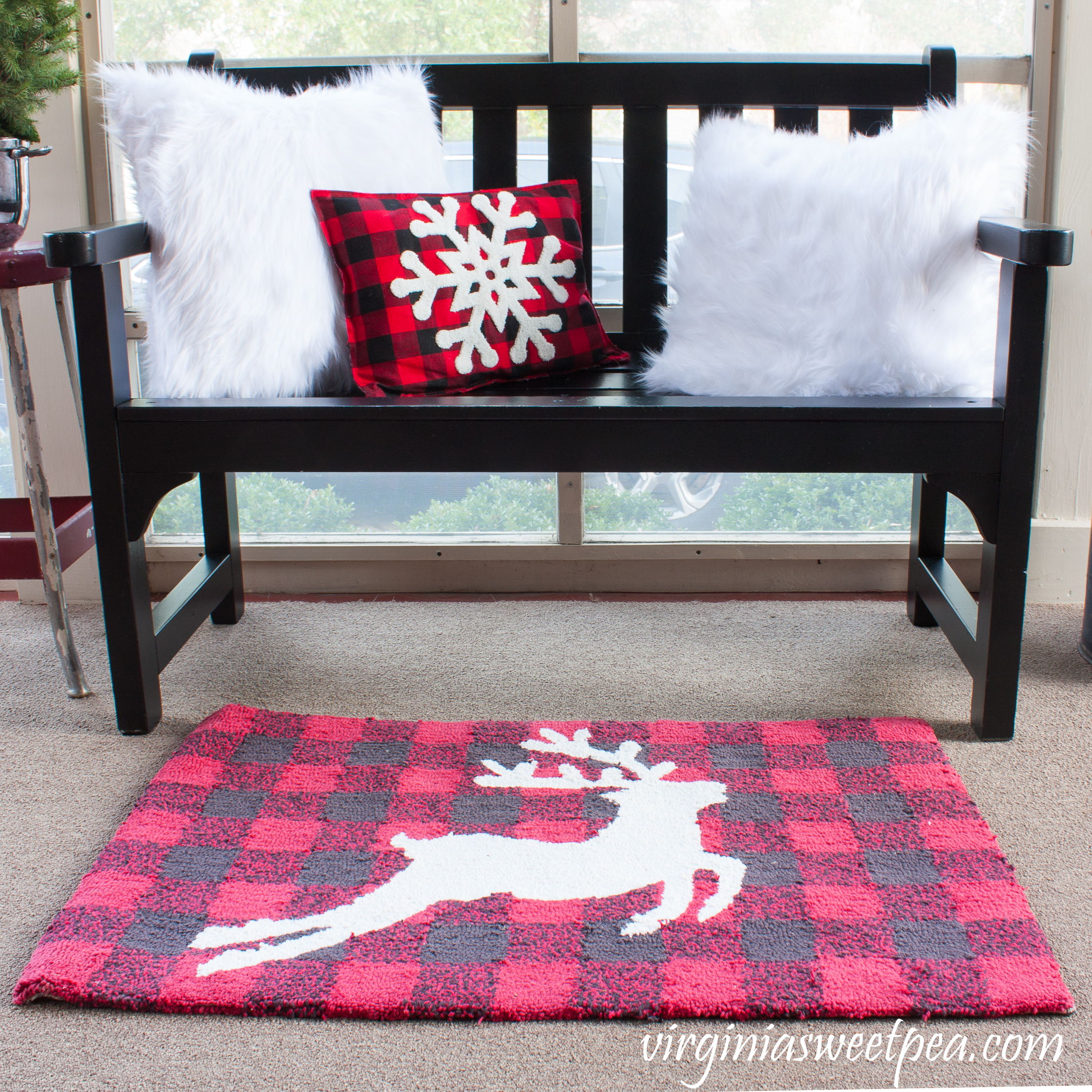 Bench – similar ~ Rug ~ Pillow Covers – similar
The stool to the left of the bench was given to me by my mom. The milk can to the right of the table is from an Iowa farm and was given to me by a neighbor when he moved. On it is a lamp made from a vintage thermos that I found in a dumpster. I used a tutorial by Pam from House of Hawthornes to make this.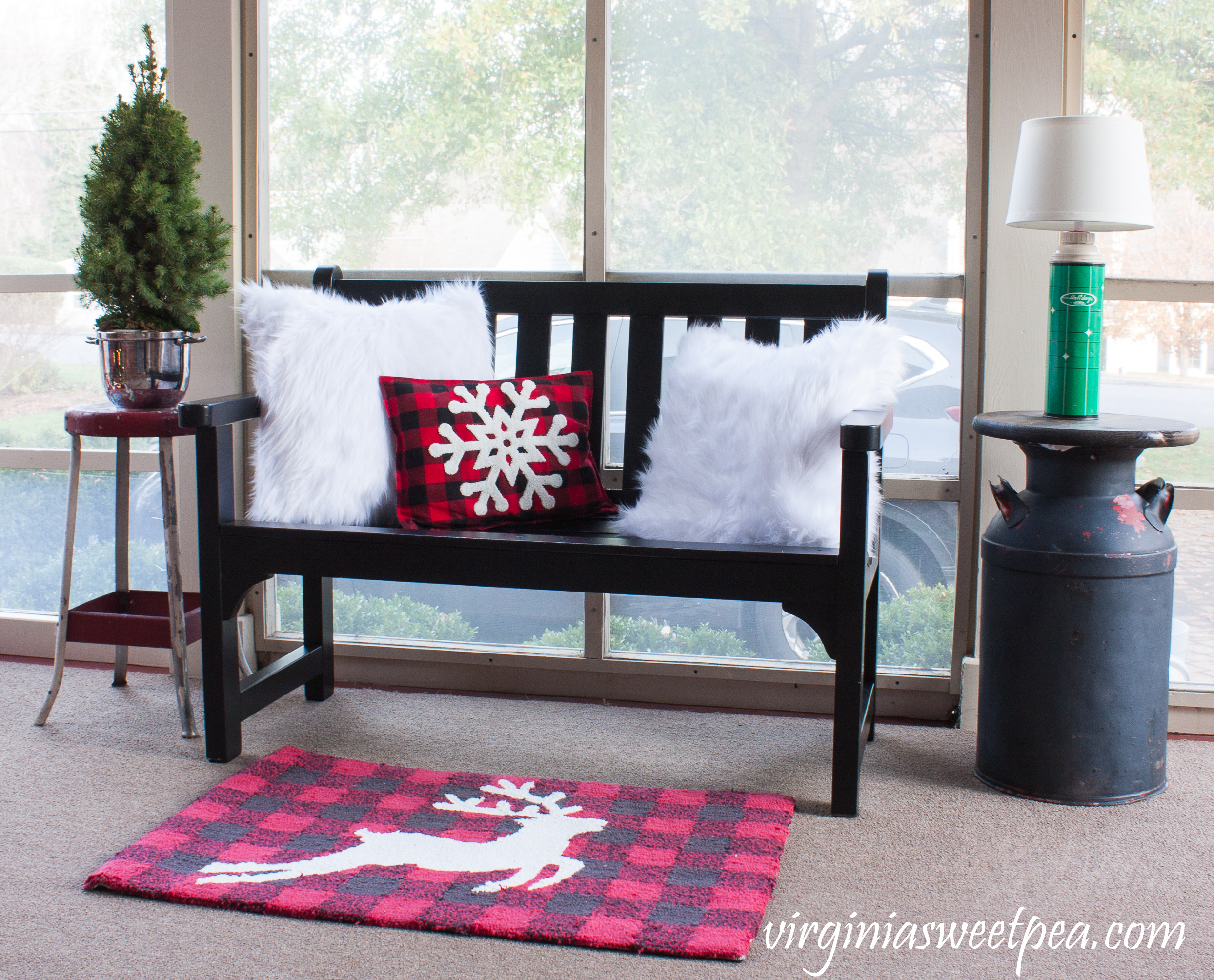 On the metal stool it is a Alberta Spruce tree planted in a vintage ice bucket.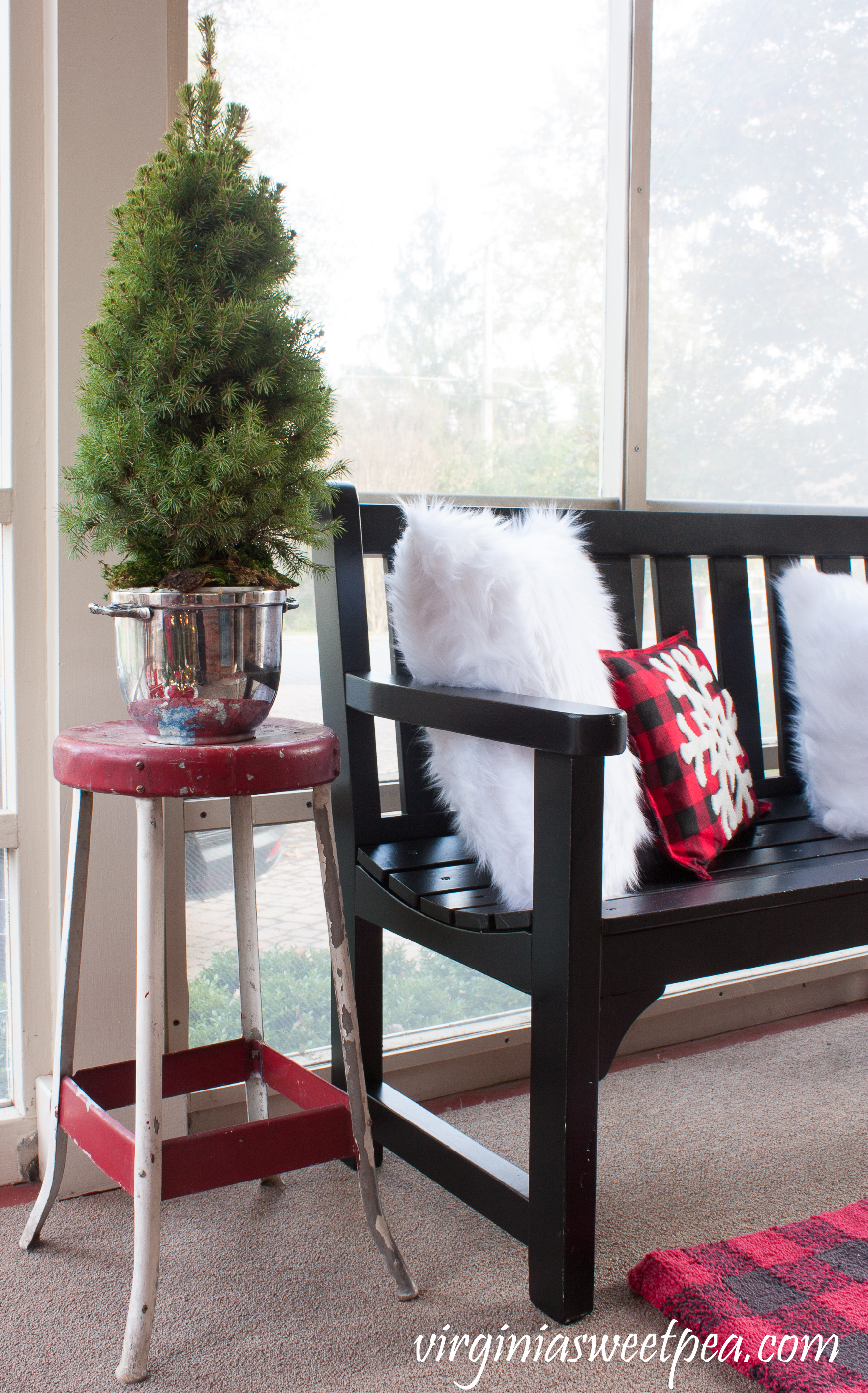 I have used a tree on our porch for many years and our neighbors love seeing it at night. In recent years I have started decorating it and I love seeing in every time I enter or leave this house. This year I used buffalo check ribbon, snow kissed pine cone ornaments that I crafted, and I treated myself to a new Christmas tree skirt.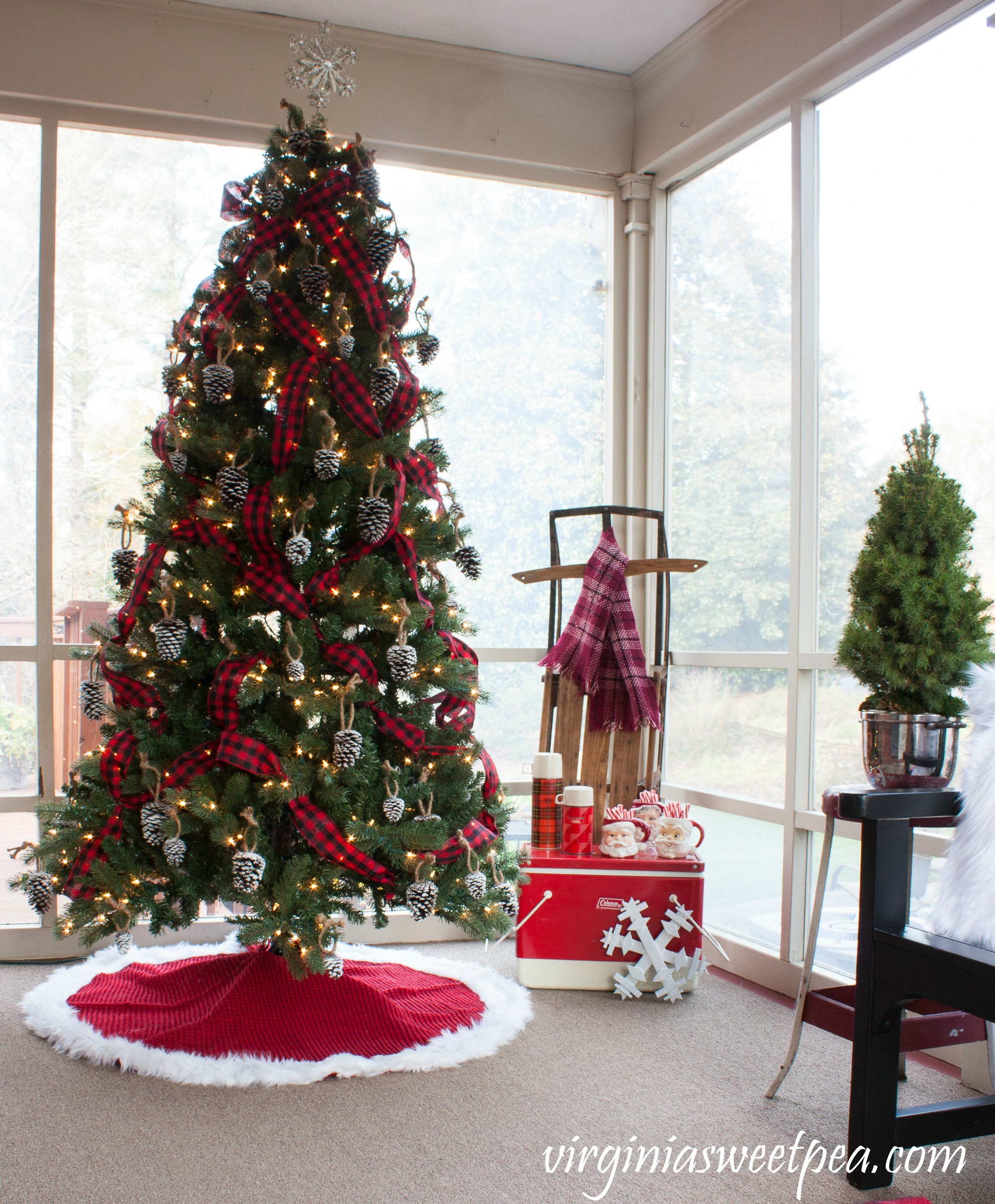 Buffalo Check Ribbon – similar ~ Pine Cone Ornaments ~ Christmas Tree Skirt – similar
The sled was my brother's and I have great memories of sliding down a long farm hill with him and then my dad would hook our sleds to his tractor and pull us back up the hill. We got to ride both up and down the hill! The scarf on the sled was my grandmother's. A friend gave me the vintage cooler when her mom could no longer live in her home. The snowflake was my Secret Santa gift from last year's Power Tool Challenge. Don't miss the Patchwork Wood Christmas Tree that I made for my Secret Santa this year!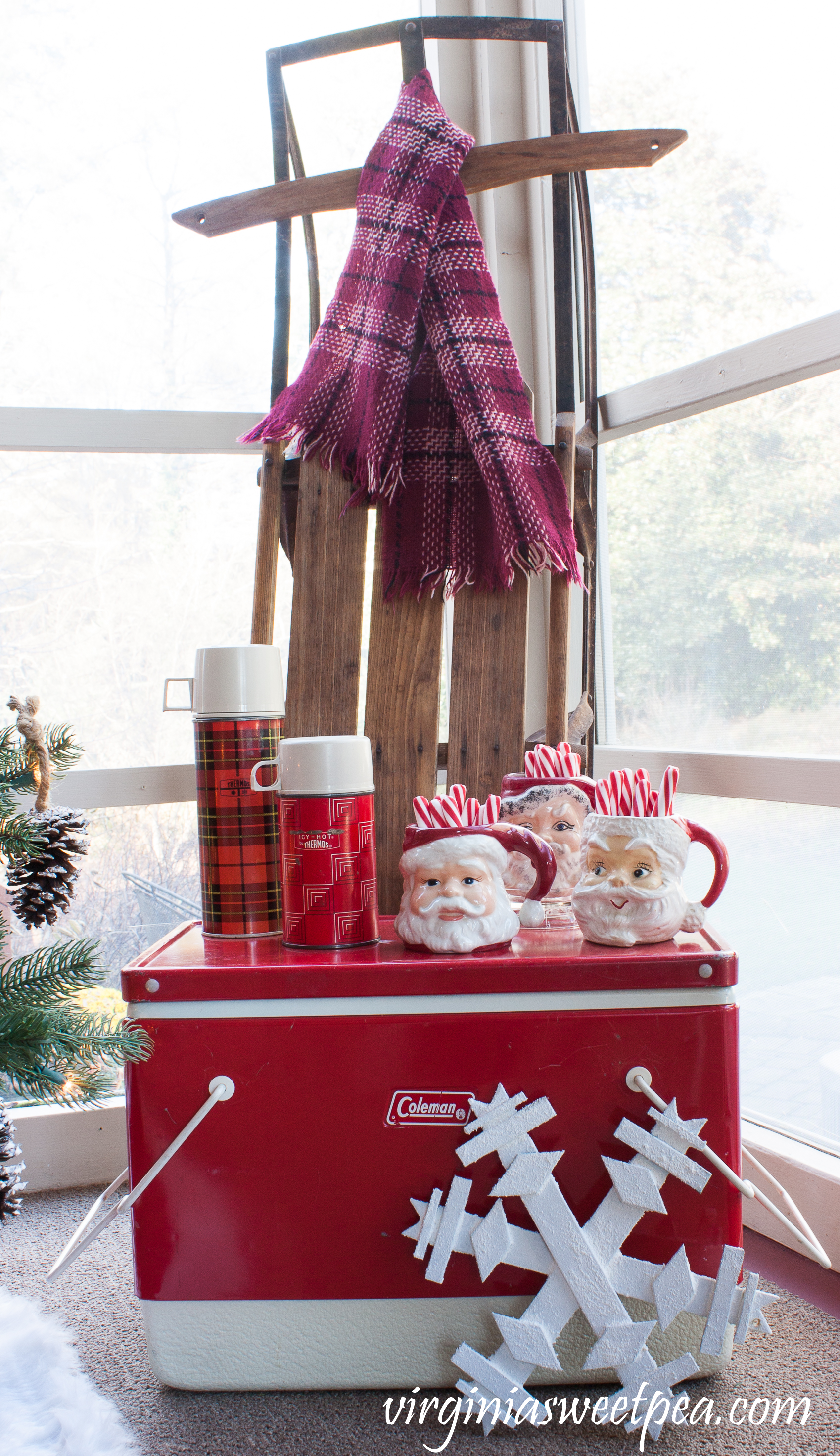 On the sled are vintage thermoses and Santa mugs. My mom's friend gave me a box filled with Santa mugs that she collected. These three are my favorites.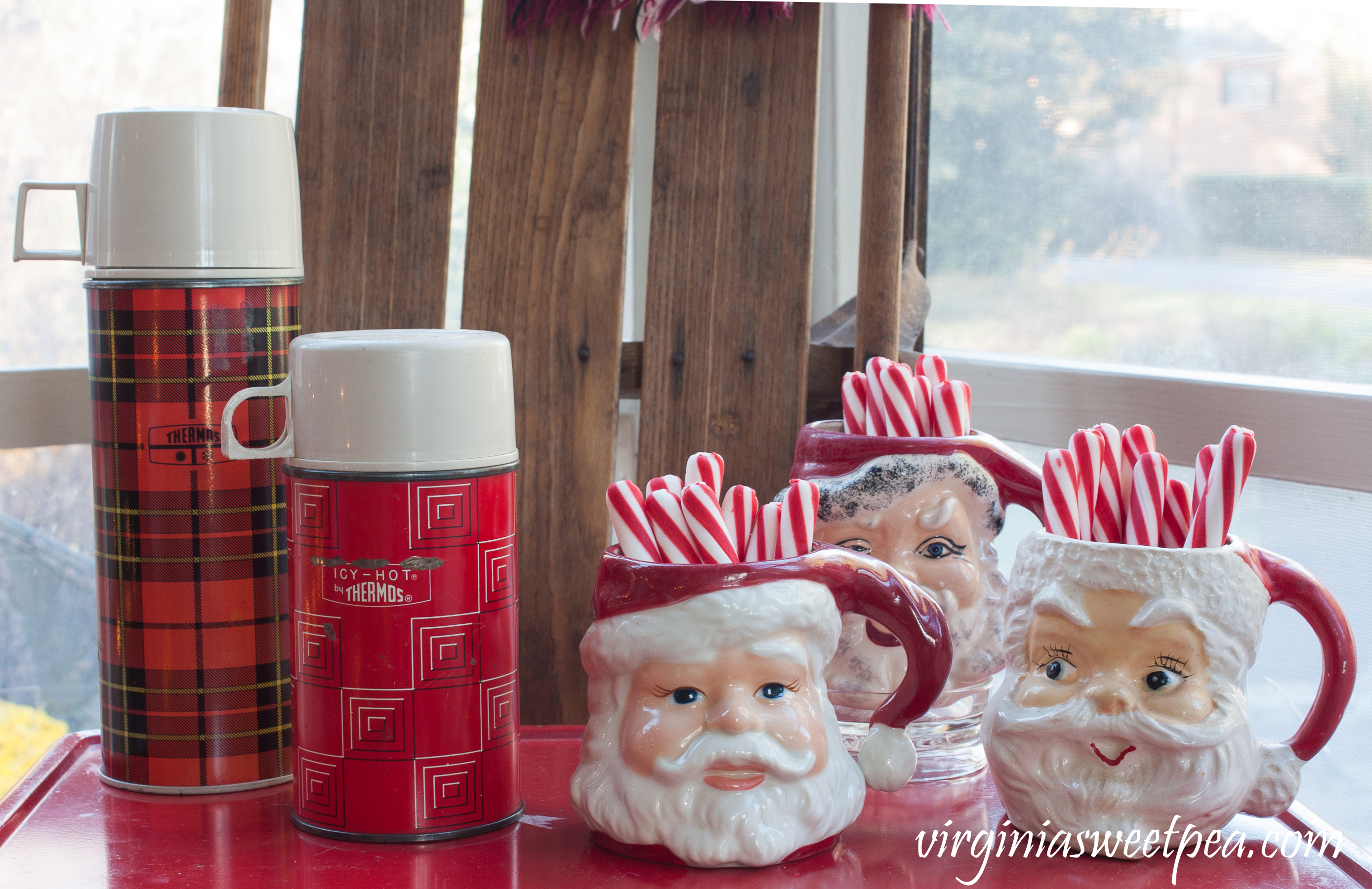 The mug on the left is by Longaberger. The middle mug is marked, "MA 1956". I wish I knew more information about it. The one on the right has no marking and appears to be old but I'm not exactly sure of its age. If you like Santa mugs, you can see my favorite that I inherited from my great-great aunt here.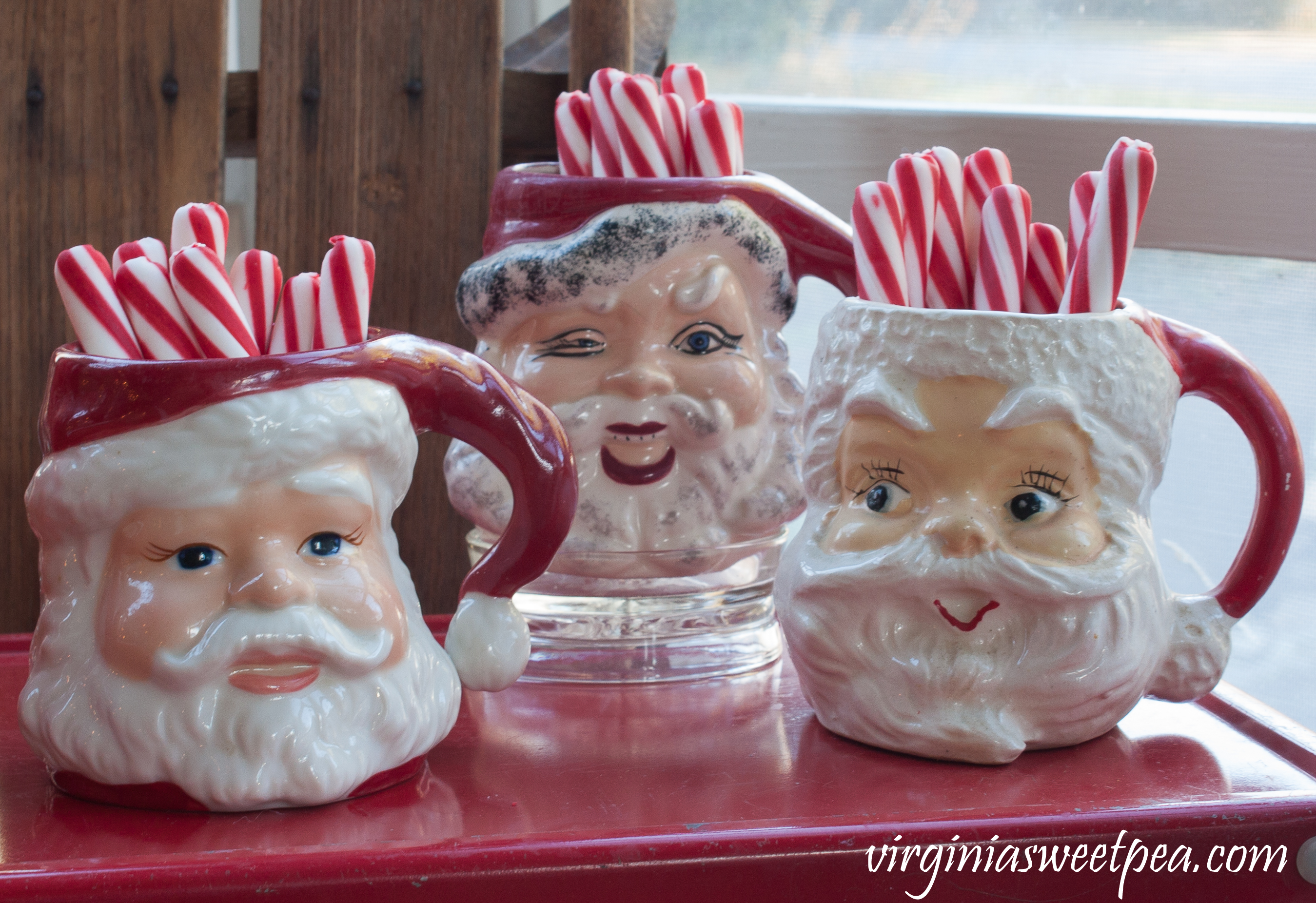 More vintage items are on display to the left of the tree. The shutter is from my mom's 1913 home.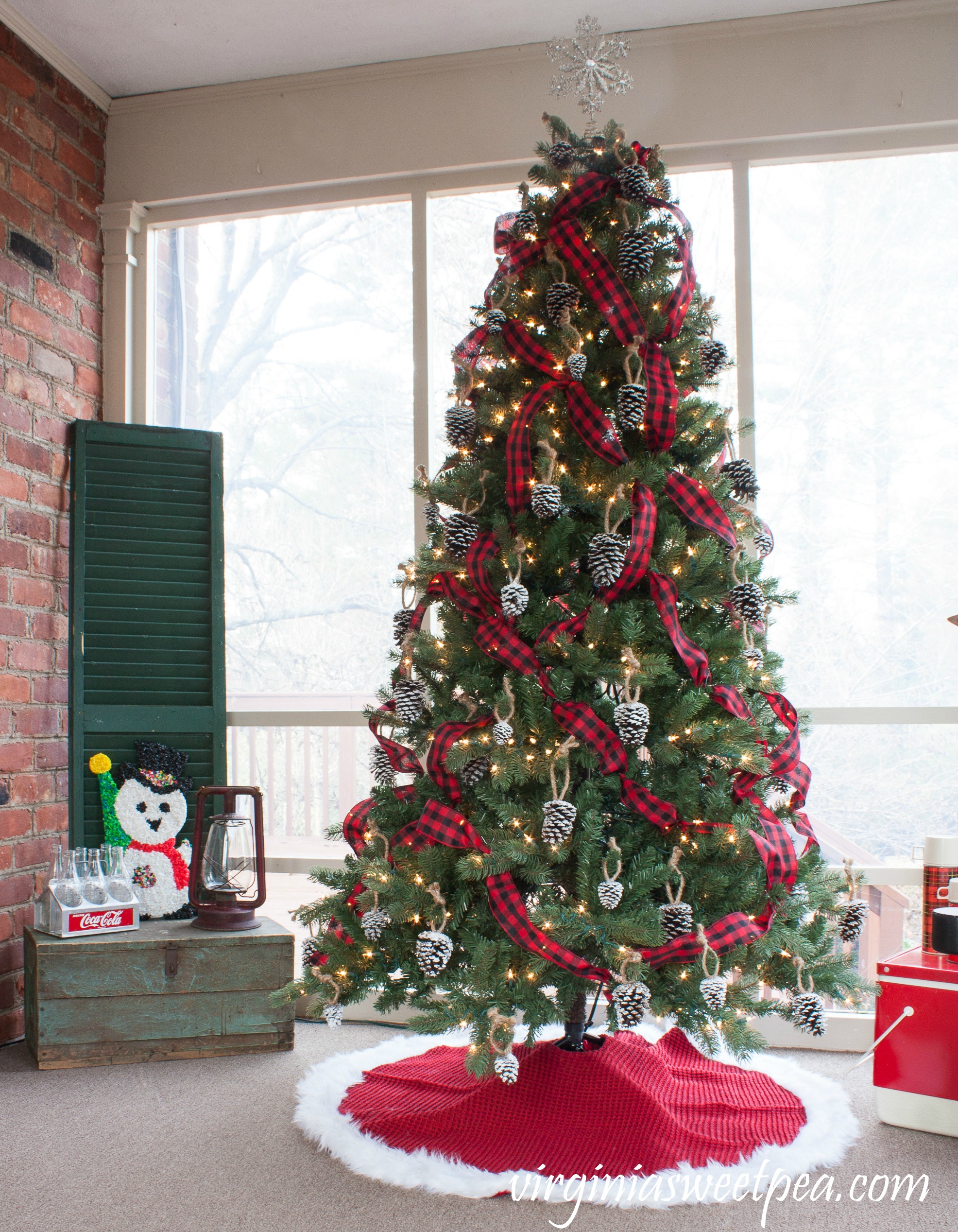 The vintage tool box in front of the shutter was given to me by my mom's boyfriend. He owns a number of rental properties near UVA and this toolbox was left behind by a graduate student.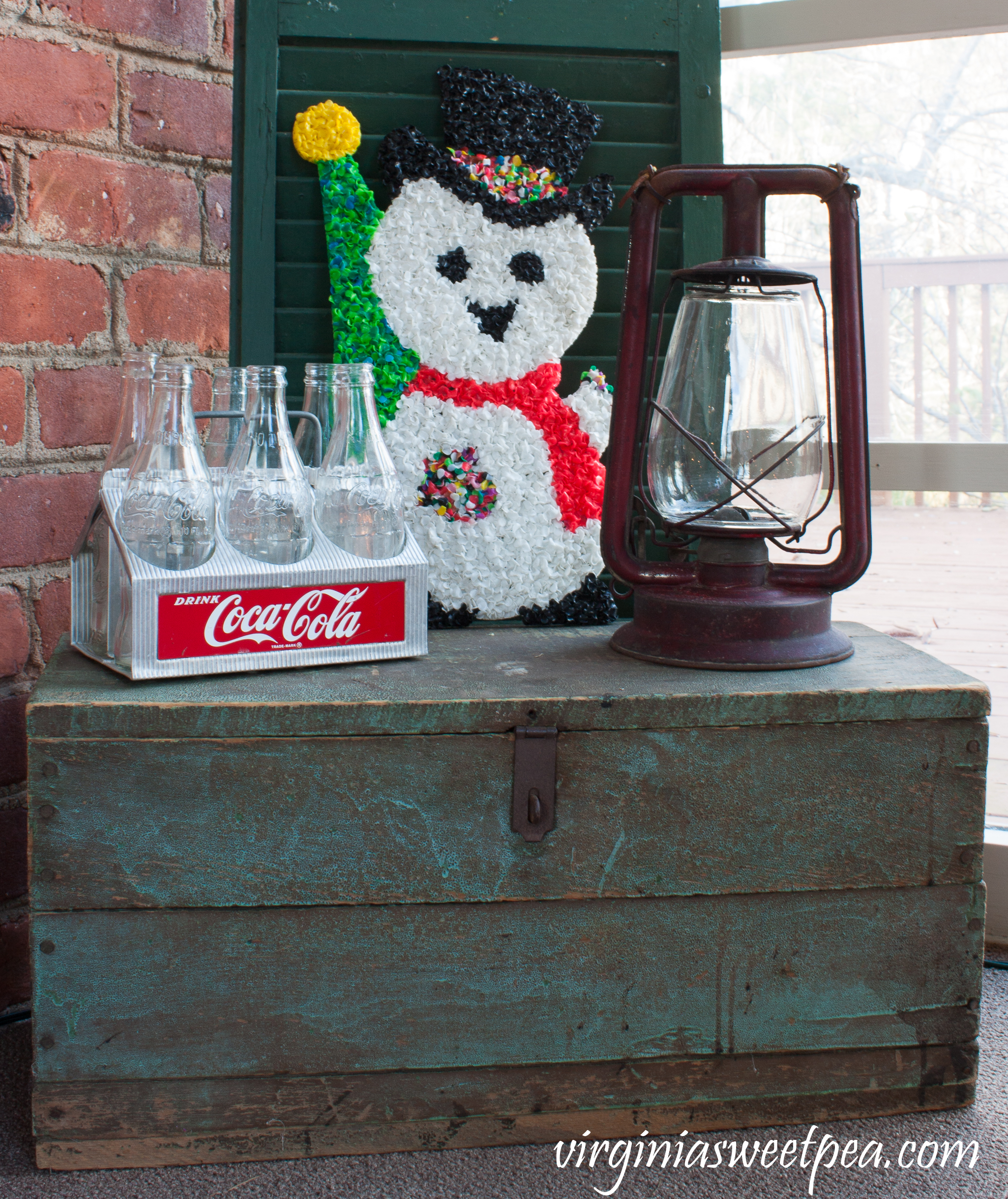 If you are a child of the 1970's you may remember plastic decorations like my snowman. My brother and I loved it when Mama pulled him out each Christmas. The Coke caddy was my grandmother's and was used to transport extra flowers to and from church or garden club to refresh her flower arrangements. The lantern was my grandfather's.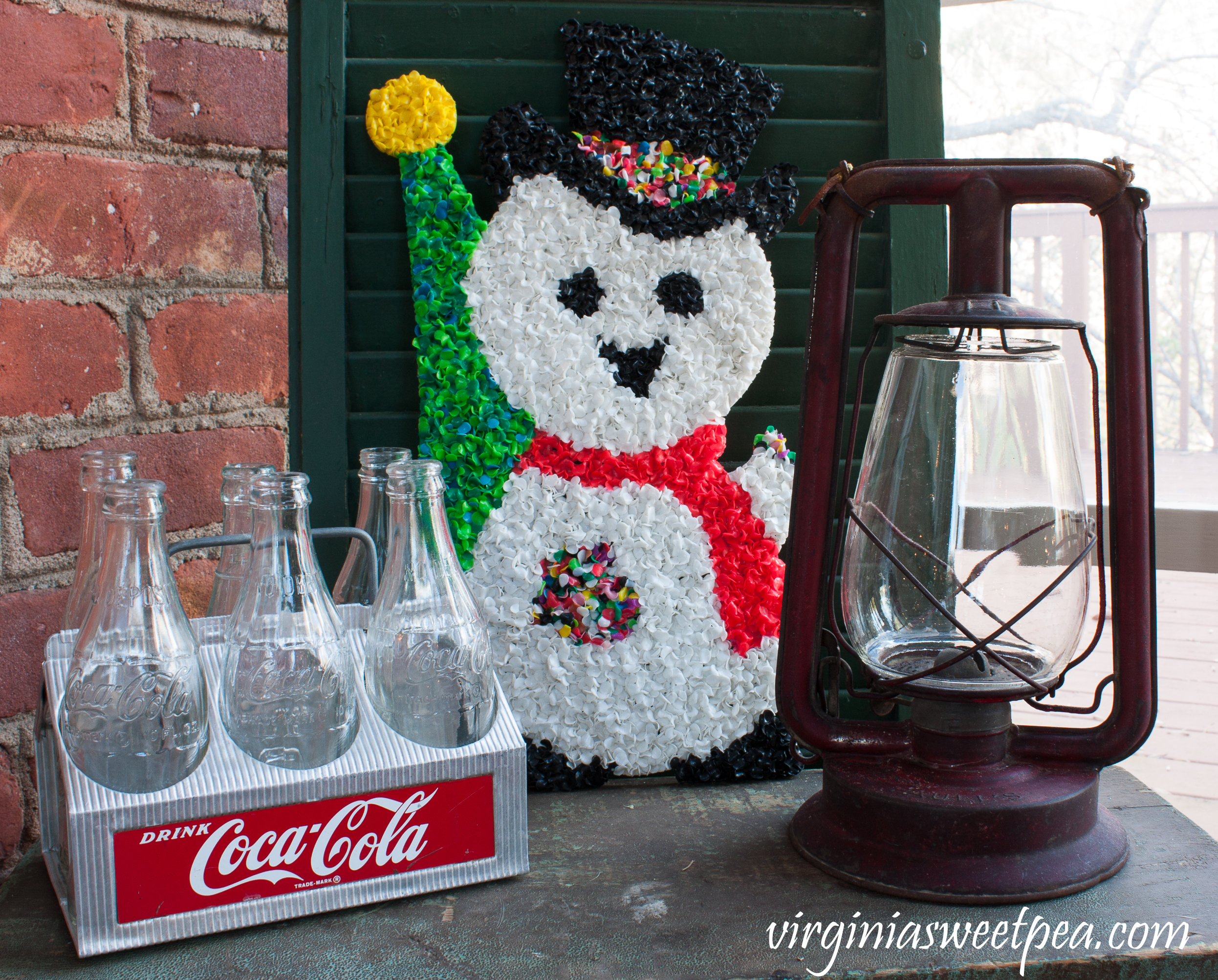 Beside the door is my dad's chalkboard with chalk art by my husband. It looks like Santa is done with his deliveries and is enjoying a cold one with Rudolph.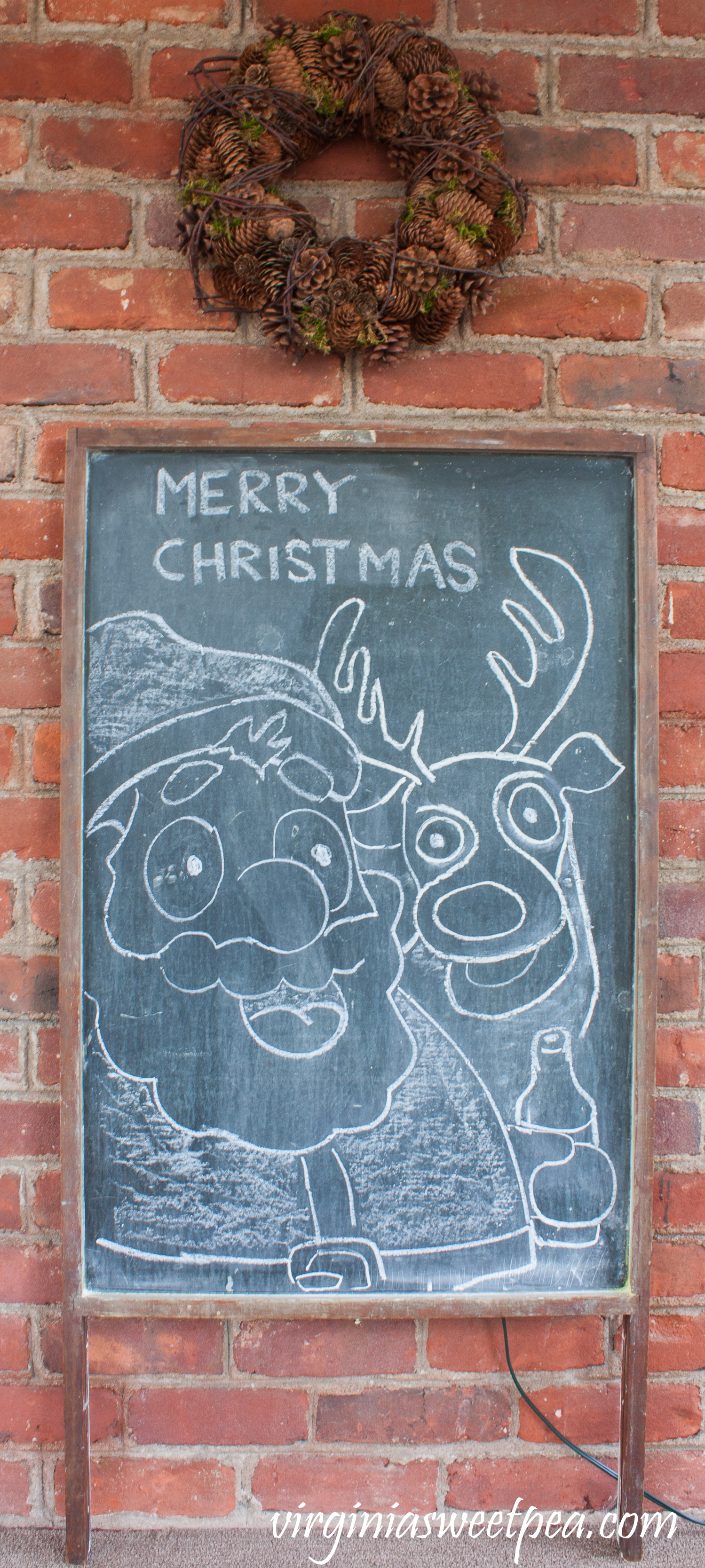 To the left of the door is a snowman made from dish pieces on a piece of barnwood. I bought this at Centerfest in Bedford, VA from a local crafter.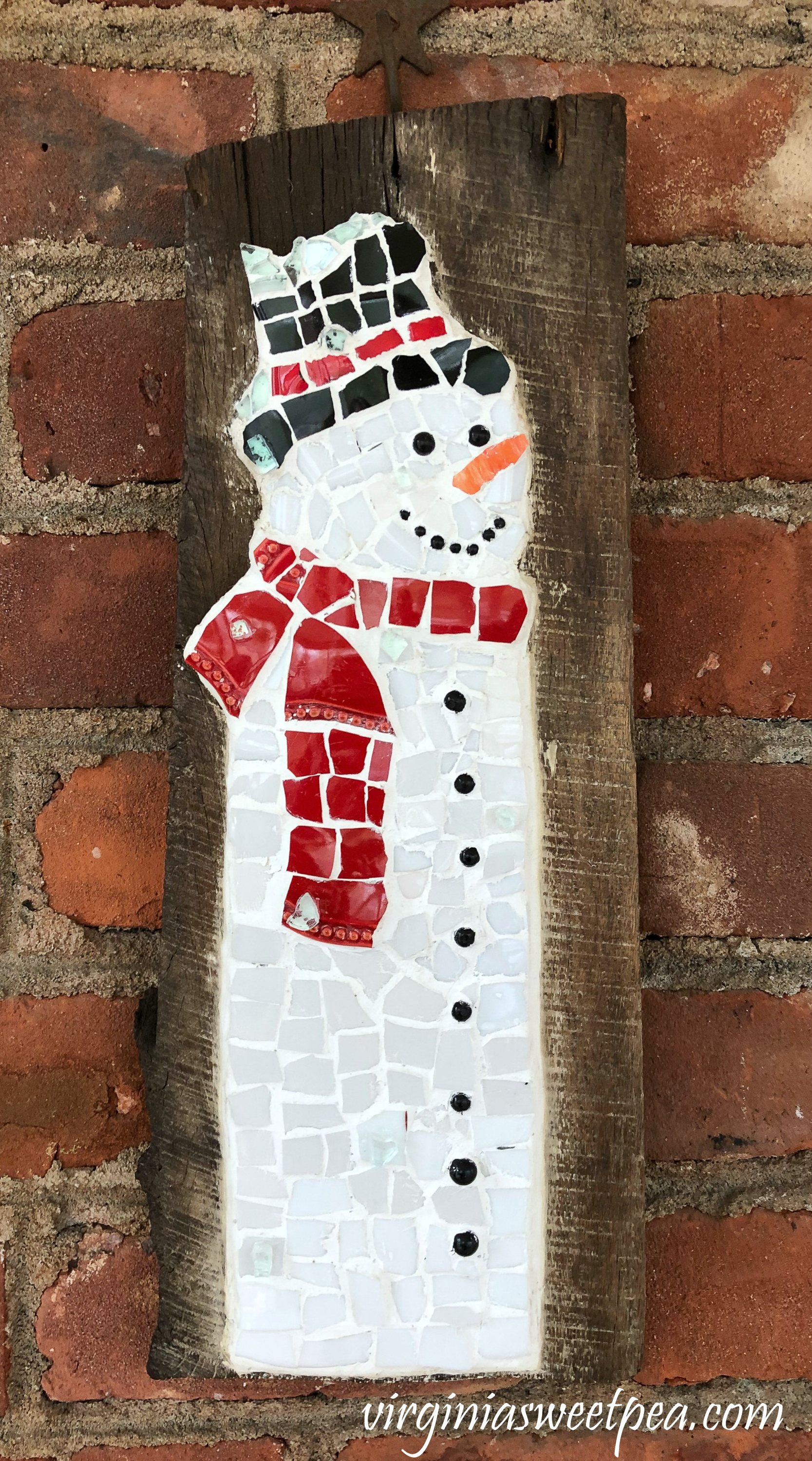 The tree looks pretty at night and can be seen on three sides by neighbors walking or driving past our home.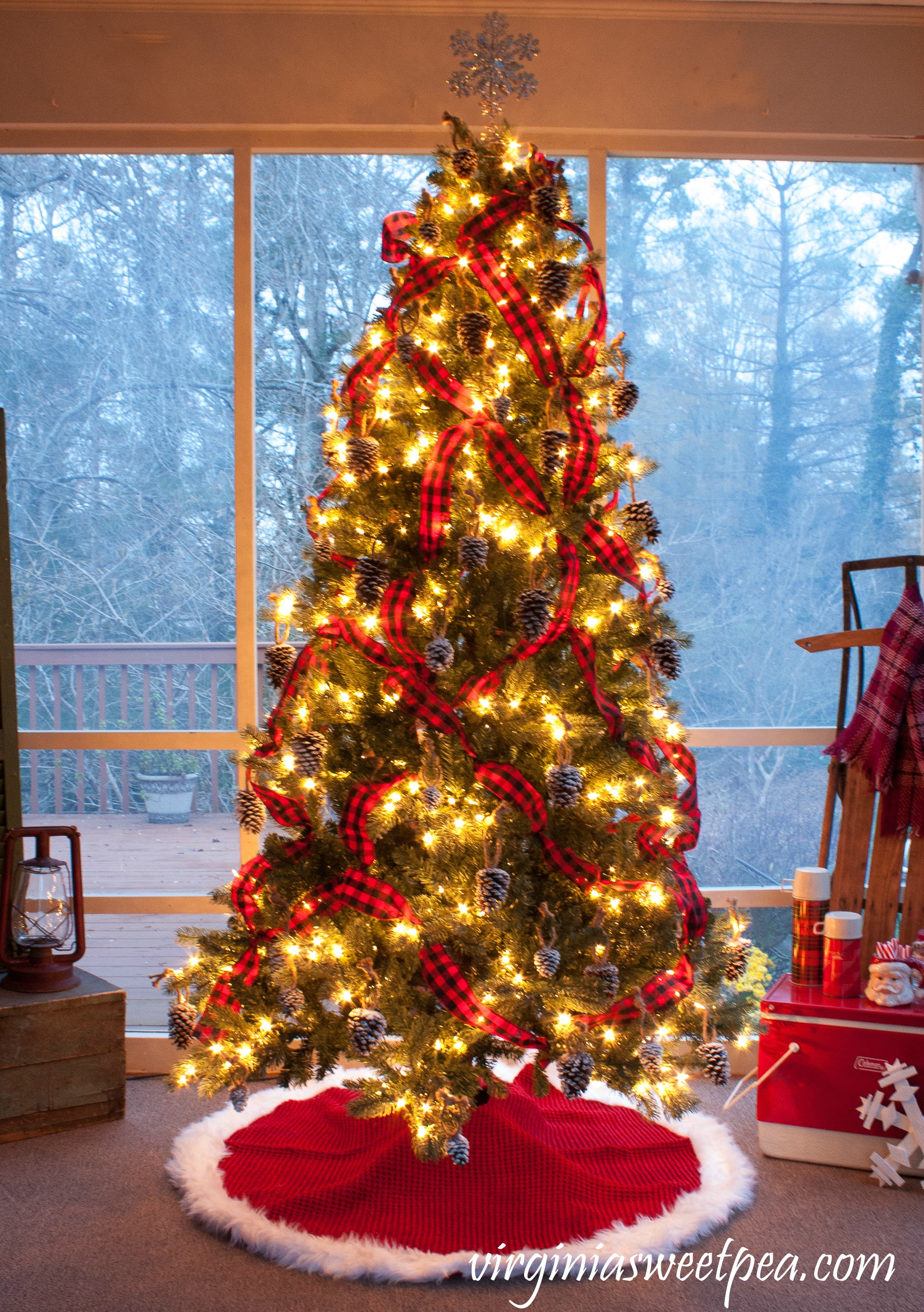 I know you are going to enjoy seeing the Christmas porches that my friends are sharing. I am looking forward to visiting each porch and getting decorating ideas from blogging friends.

Follow the links below for the full Christmas porch tour lineup, featuring 18 home decor bloggers. Be sure to visit everyone for lots of ideas to add festive touches to your porch and other outdoor spaces.
Monday, December 3 – Day 1
My Thrift Store Addiction // Postcards from the Ridge // Cottage at the Crossroads
Petticoat Junktion // House of Hawthornes // DIY Beautify
Tuesday, December 4 – Day 2
Sweet Pea // Duke Manor Farm // StoneGable
Sand Dollar Lane // Atta Girl Says // Our Southern Home
Wednesday, December 5 – Day 3

North Country Nest // My Creative Days // Worthing Court
2 Bees in a Pod // Major Hoff Takes a Wife // Craftivity Designs
More Christmas Porch Ideas
See how I've decorated our porch in past years. I've used some of the same things each year but in different ways.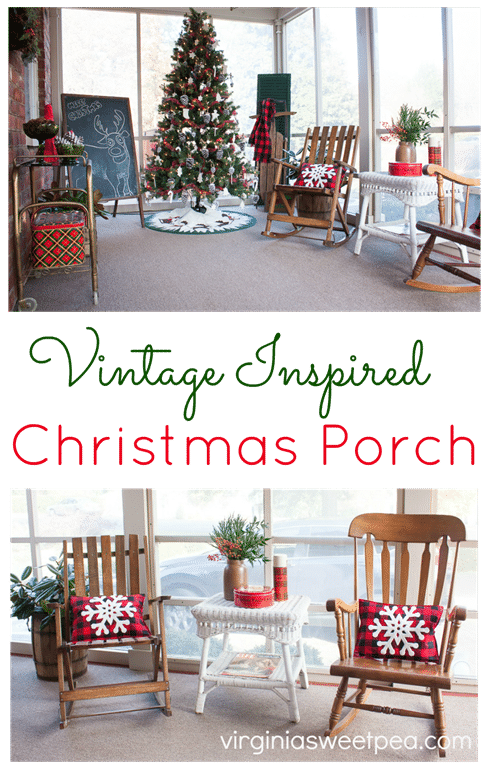 Vintage Inspired Christmas Porch – 2017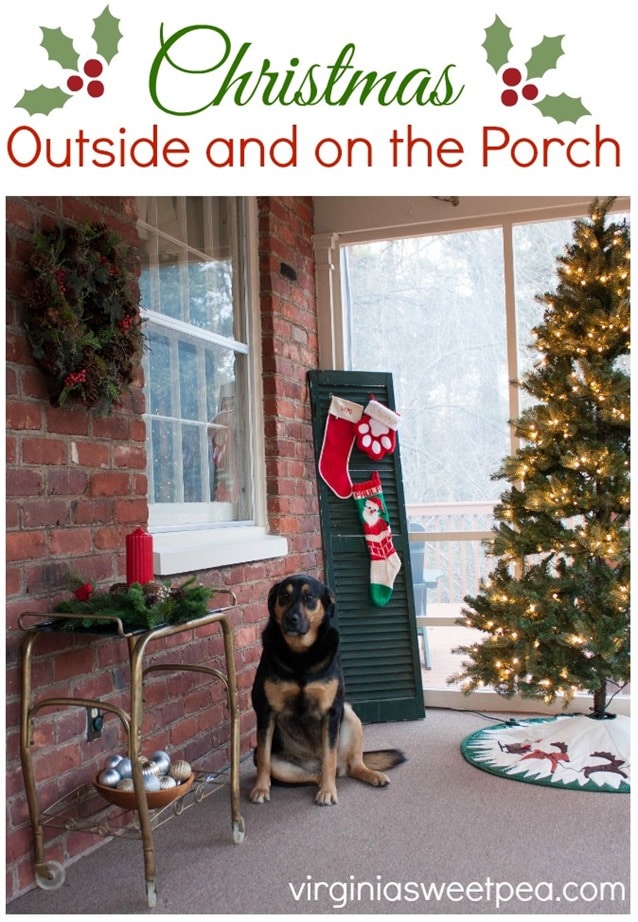 Christmas Outside and on the Porch – 2016