Cottage Style Coffee Table Makeover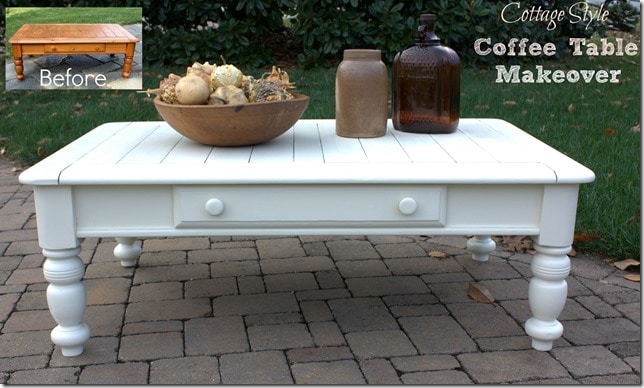 Just before I went back to work in August, I scored a coffee table at a yard sale for just $5. The lady was in an apartment, moving to Georgia, and was very eager to get rid of this piece. When I heard the price of $5, I couldn't load it into my truck fast enough.
Once I got this piece in my truck, I realized that it reeked of smoke. Blah! I left it outside in the heat of August for nearly a week and nature's oven took care of the smell.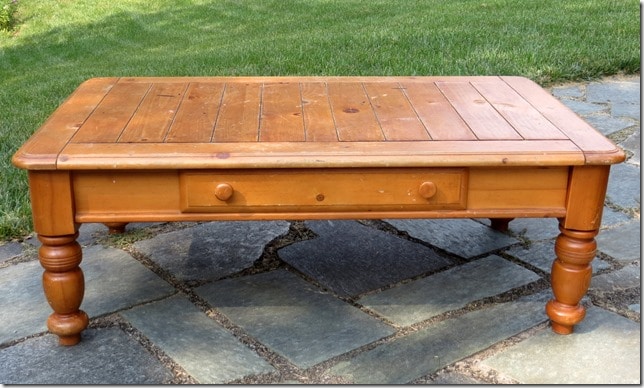 I've been working on this coffee table on and off since August and finally finished its makeover. All it needed was some sanding and a fresh paint job with wax for protection.
I painted this piece with Sweet Cream paint from The Plaster Paint Company and sealed it with liquid wax from the same company. I really like the liquid wax because it protects with a subtle shine with no buffing needed.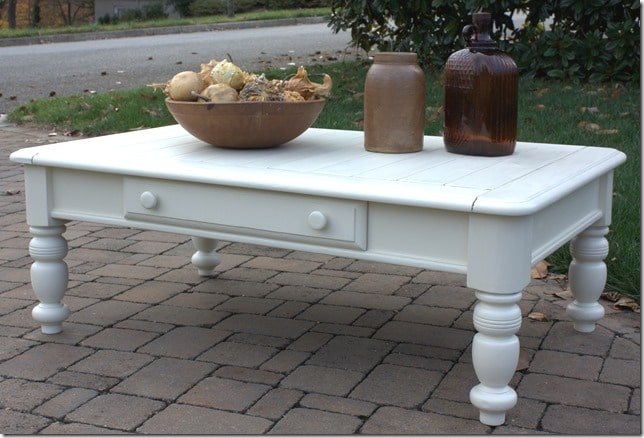 Before I took this piece to Blue Sky Cottage where I have a booth, I snapped some pictures of it in my yard. This coffee table is a nice size and has a handy drawer for storing all of those pesky remotes.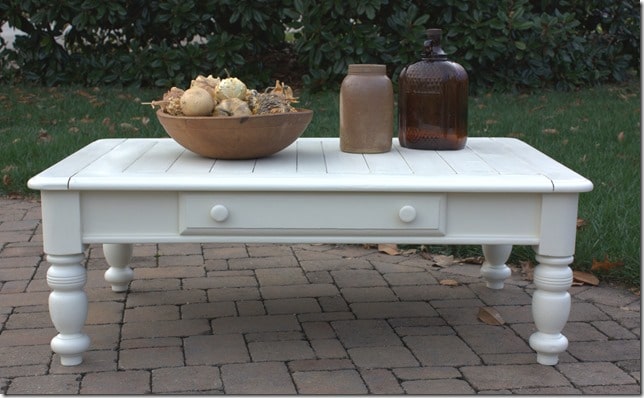 I always dry my gourds and then use them year after year. The wooden bowl was my grandmother's, given to me shortly after I got married.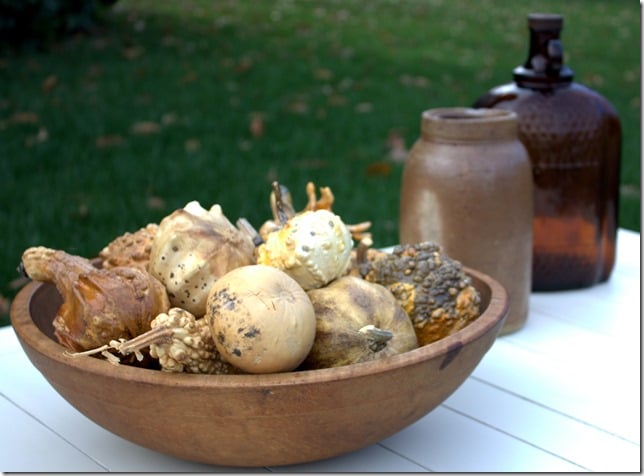 The crock was also my grandmother's and I'm guessing quite old because she left a tag on the bottom of it where it had been on display at her local historical society. My mom gave me the old Clorox bottle.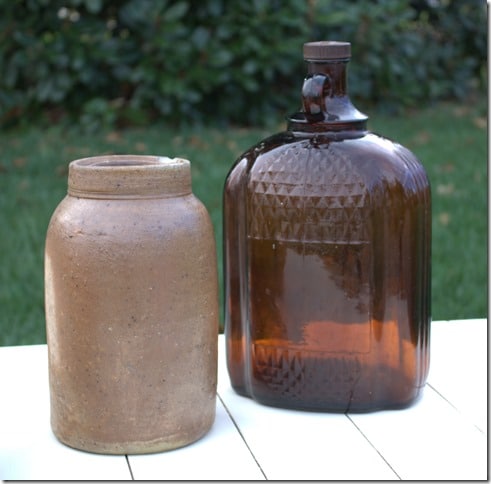 I'm happy with the end result of this coffee table makeover and hope that someone soon buys it to enjoy in their own home. If you like this makeover, I'd love for you to pin it to Pinterest for others to discover.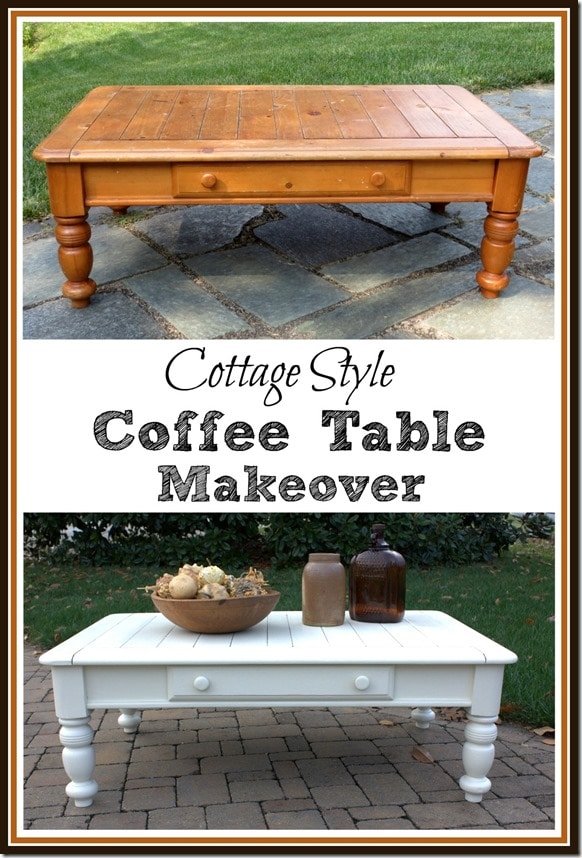 I'll be back later this week with another makeover that's been in the works since summertime.