Nautical Themed Coffee Table Makeover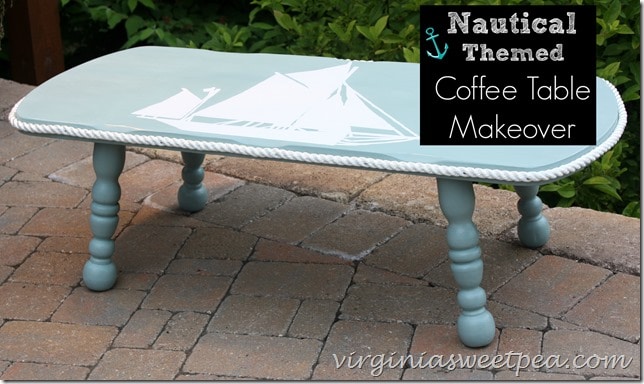 It's time for another themed furniture makeover. This month our group's challenge was to make over a piece of furniture with a travel theme. The piece I used for this month's challenge was a coffee table I purchased from my friend, Bev, before she moved from Virginia to Michigan. (Be sure to check out Bev's new blog, North Shore Bungalow.) The coffee table belonged to Bev's mother-in-law and Bev had given it an update with black spray paint.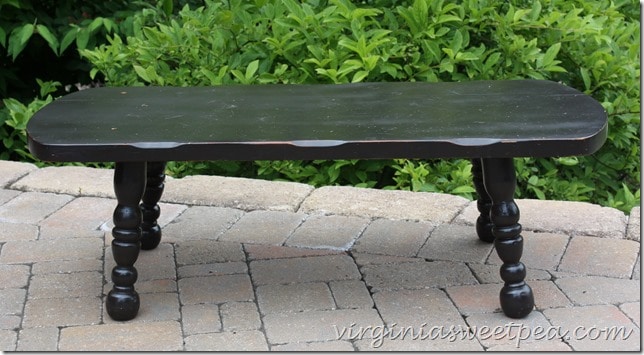 The coffee table's original look was distressed and I wanted a smoother top, so I sanded the top smooth. The legs were also sanded but not to bare wood.
The knots in the wood were very dark and I worried that they might show through the Annie Sloan Duck Egg Blue paint that I intended to use, so I started by giving the coffee table two coats of Kilz. Two coats of Duck Egg Blue later, the table already looked like it had a makeover.
I knew I wanted to add a boat to my table and thought about using vinyl. I looked on-line for one to purchase and didn't find what I wanted, so I painted a boat instead. I found a boat image that I liked and enlarged it at school with an opaque projector. I put sheets of carbon paper under the enlarged boat and traced over the lines, easily transferring the image to the coffee table.
I used gloss white latex paint for the boat. Many thanks to David at The Art Box for helping me pick out small brushes appropriate for painting detail.

Rope was nailed to the edge of the coffee table for aesthetic appeal.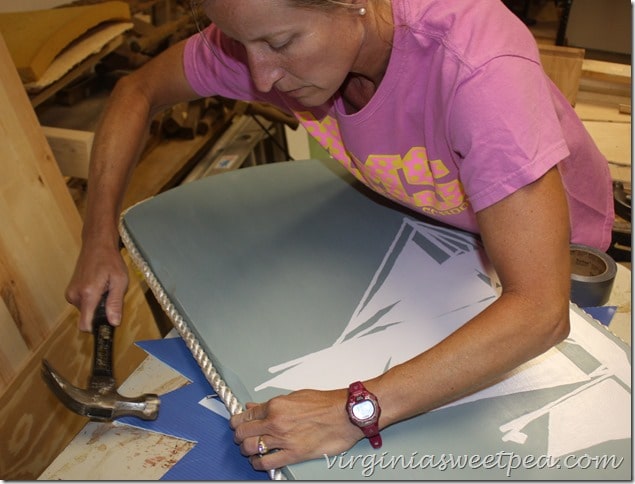 I'm loving my nautical themed coffee table and think that the boat, rope and paint color give it a totally new look.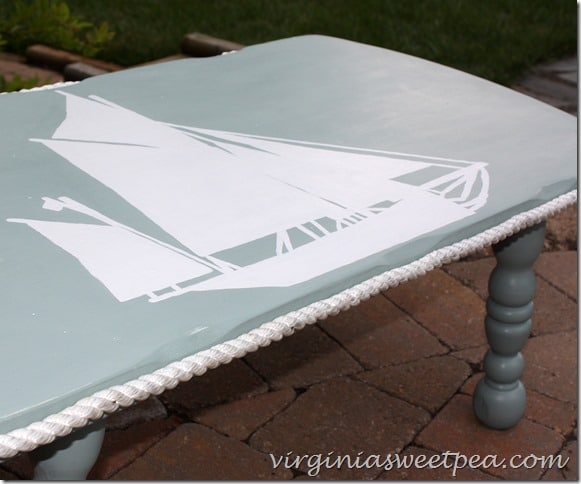 This coffee table makeover took a lot longer than anticipated but was well worth my time.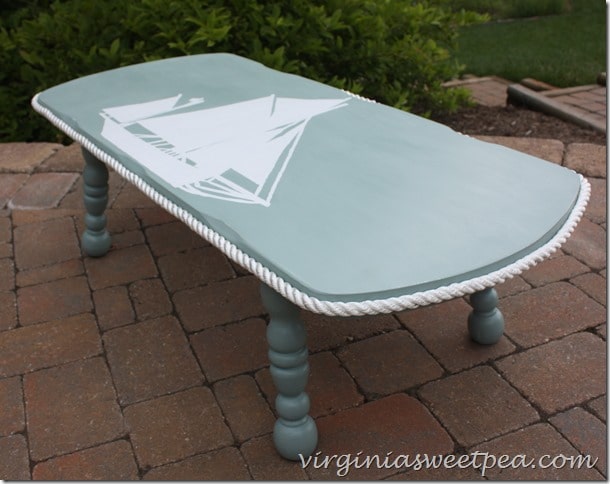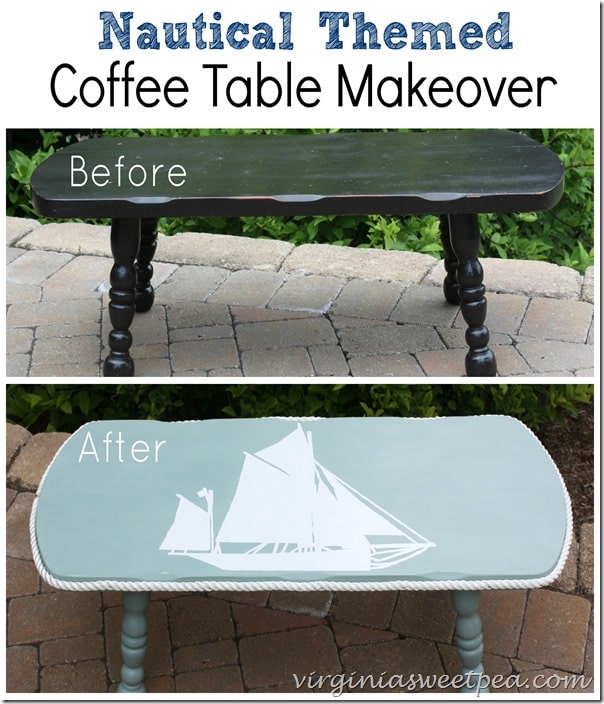 I am excited to see the other travel themed furniture makeovers in this month's challenge! It's always fun to see how others interpret a theme.