A Crazy Plant Stand Gets a Makeover
Many thanks to Velvet Finishes for providing the paint for this project.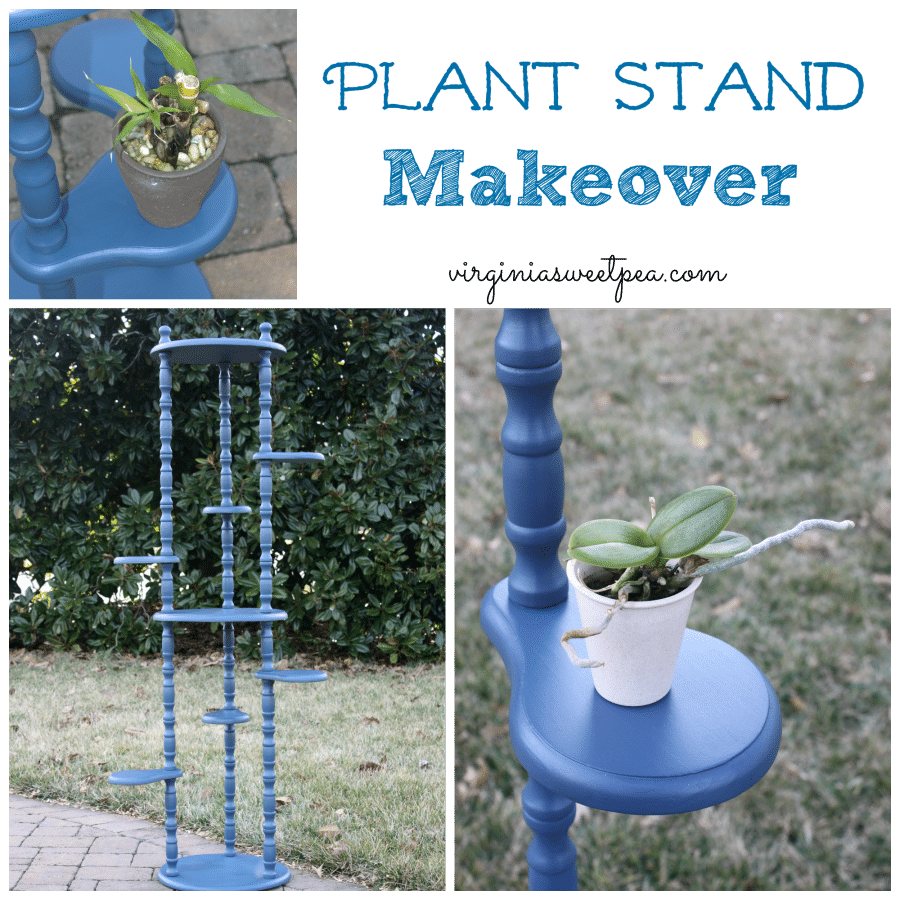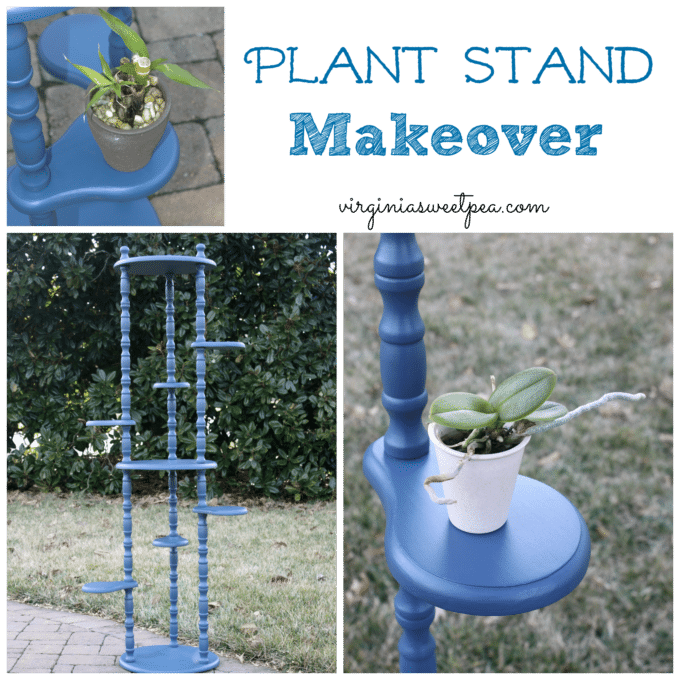 Have you ever seen a crazy plant stand like this one? I certainly hadn't until my mom bought this one at her church's annual sale. Mama didn't need it and passed it on to me for a makeover.
This plant stand had some water damage, so my first step was to sand each piece. The entire thing comes apart! The spindles either have long screws on each end or have a hole where a screw goes. Thank goodness I took a before picture or I never would have been able to figure out how to get it back together.
I painted it with Velvet Finishes paint in Handsome. This was my first experience with this paint line and it won't be my last. After the paint dries, it truly does feel like velvet. This paint usually doesn't require sanding which is a feature that I really like. It also dries very quickly and doesn't smell which is important to me because this time of year I have to paint inside.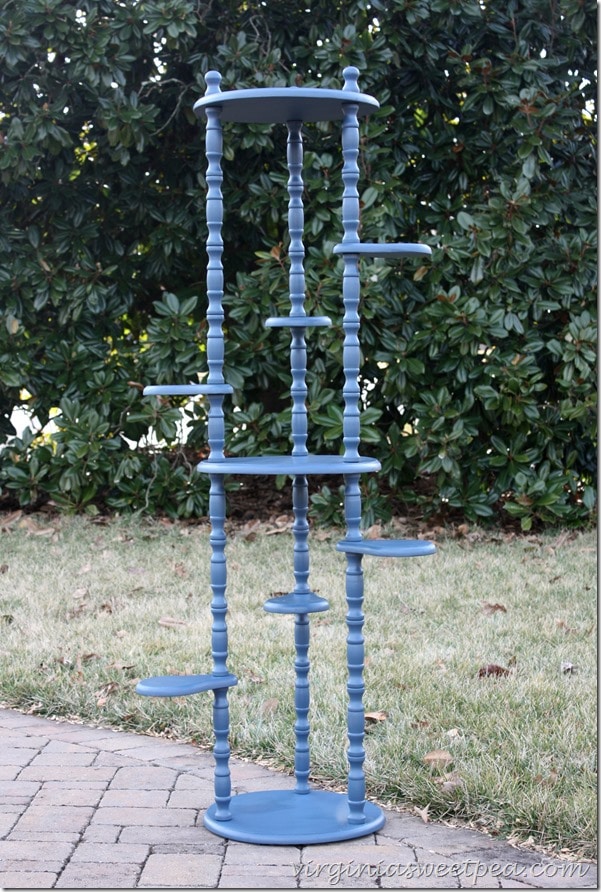 Since this is a plant stand, getting wet is going to happen. To protect the paint, I finished the project with a coat of Protect which is Velvet Finish's non-yellowing polyurethane.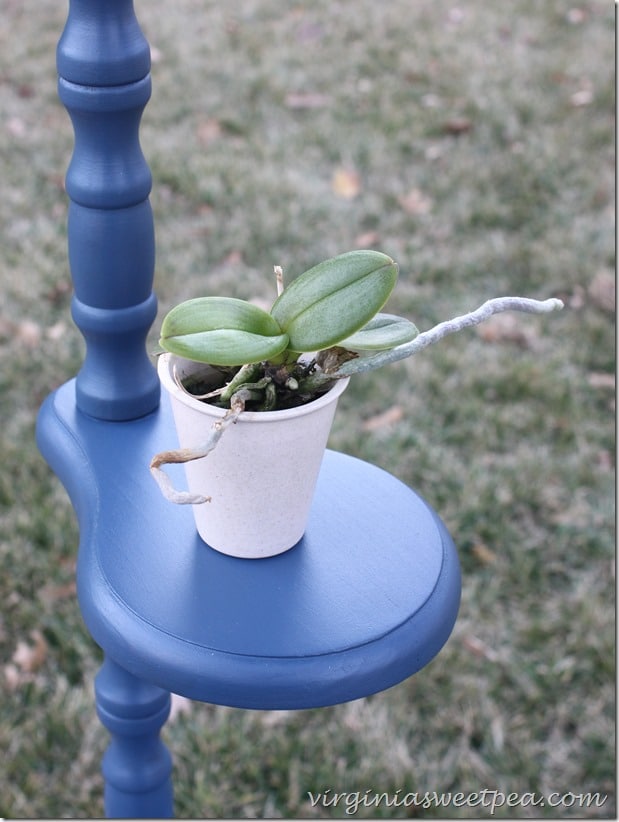 This plant stand's Handsome paint color really highlights the green leaves of my father-in-law's plants. I had to borrow plants for pictures because I'm more of an outdoor gardener than an indoor one.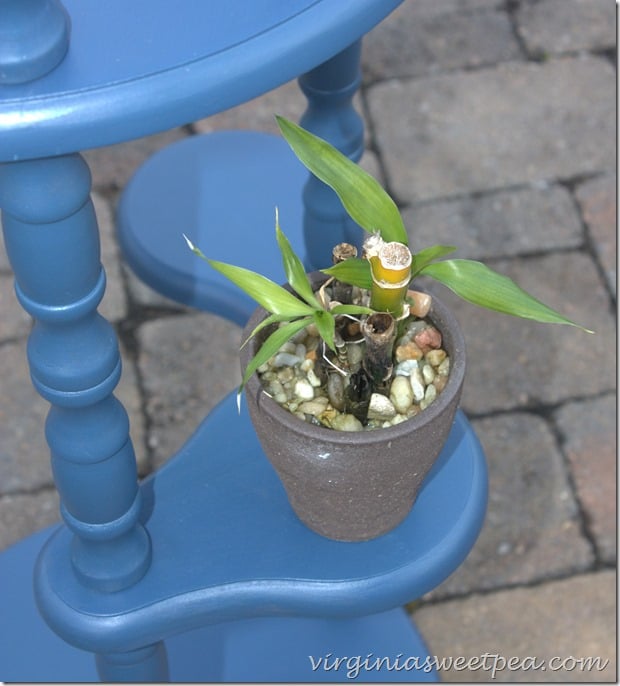 I think that this plant stand might also make a great piece for displaying collectibles. I tested my theory with a few of my vintage yellow planters. These would look especially pretty if a plant were growing in each.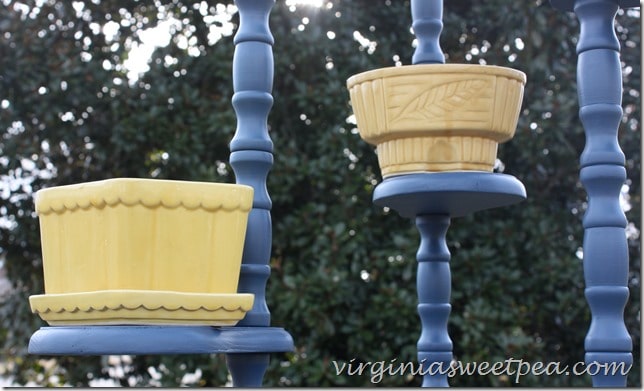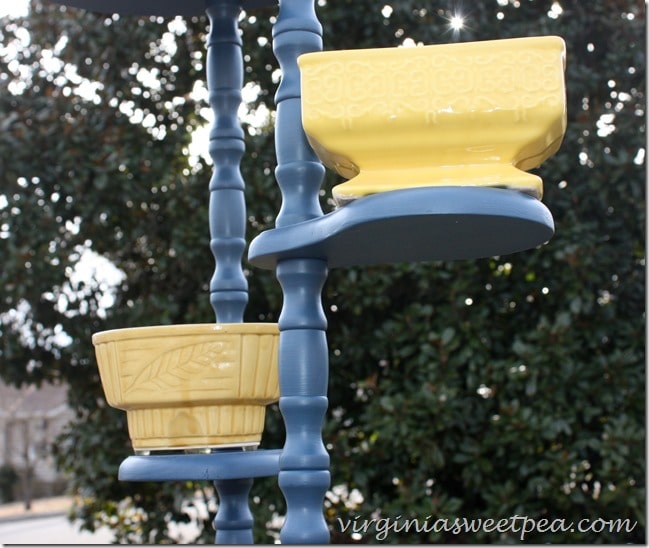 If you like this makeover, I'd love for you to pin it on Pinterest for others to see.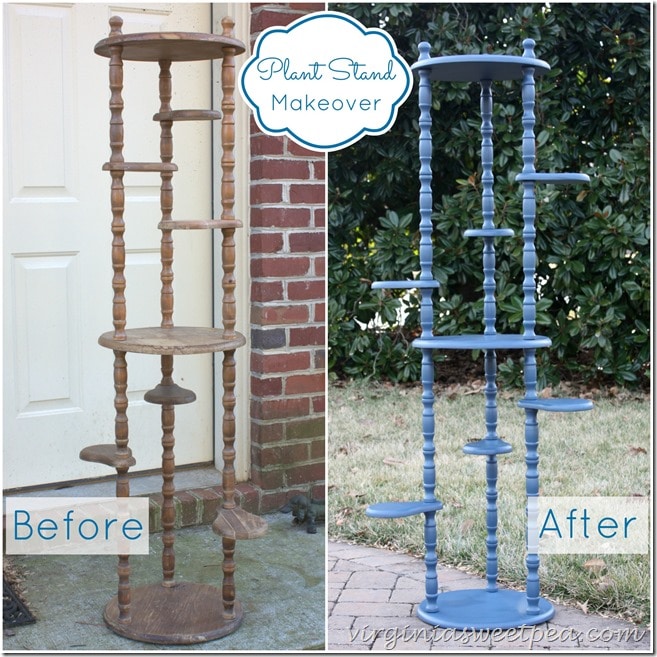 I think my mom might want this plant stand back for one of her porches now that it has had a makeover. What do you think?
Sharing With: Serenity Now, Shabby Art Boutique, My Passion for Decor, Dwellings-The Heart of Your Home, Concord Cottage, Between Naps on the Porch, Stone Gable, Savvy Southern Style