St. Patrick's Day Free Printable
Printables are a great way to decorate seasonally on a budget. This St. Patrick's Day free printable is perfect to frame and display for St. Patrick's Day decor.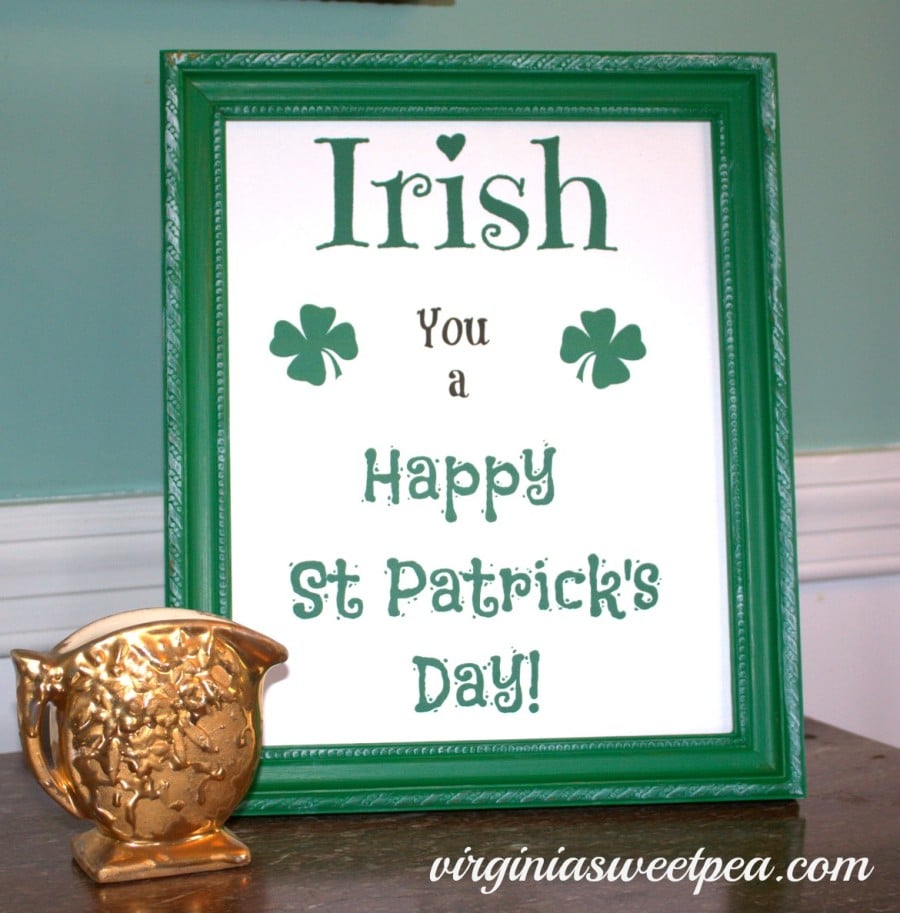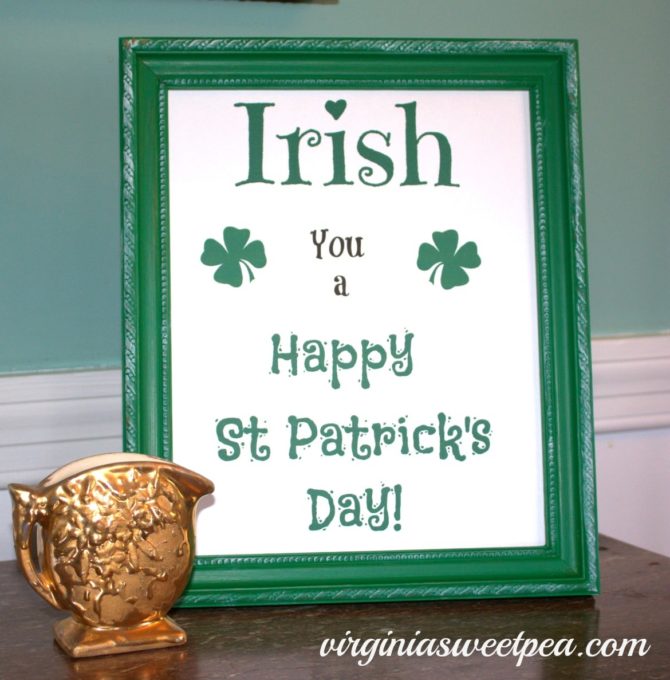 The frame I used for the free St. Patrick's Day printable that I created is a Goodwill find. I painted it with Velvet Finishes paint in Baroque and dry brushed the detail of the frame with American Decor Chalky Finish paint in Everlasting.
Green and gold are perfect colors to use for St. Patrick's Day decor. The gold pitcher is a family piece that my mom passed along to me.
I love this free printable even more displayed in a vintage gold filigree frame. This is a vignette from my St. Patrick's Day porch decor. Don't miss seeing all of my vintage St. Patrick's Day postcards!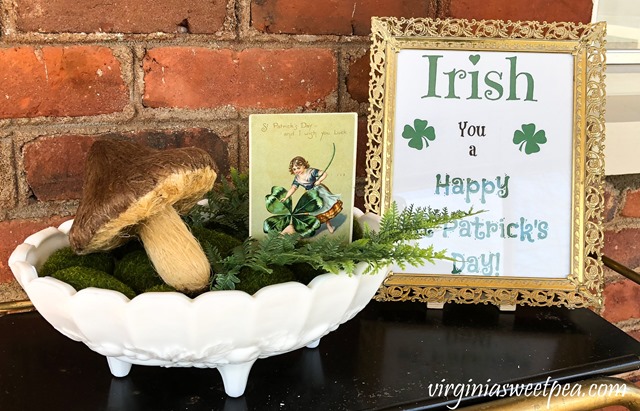 Click on the link below to print your own copy of this printable. Display it in a frame or on your refrigerator or bulletin board.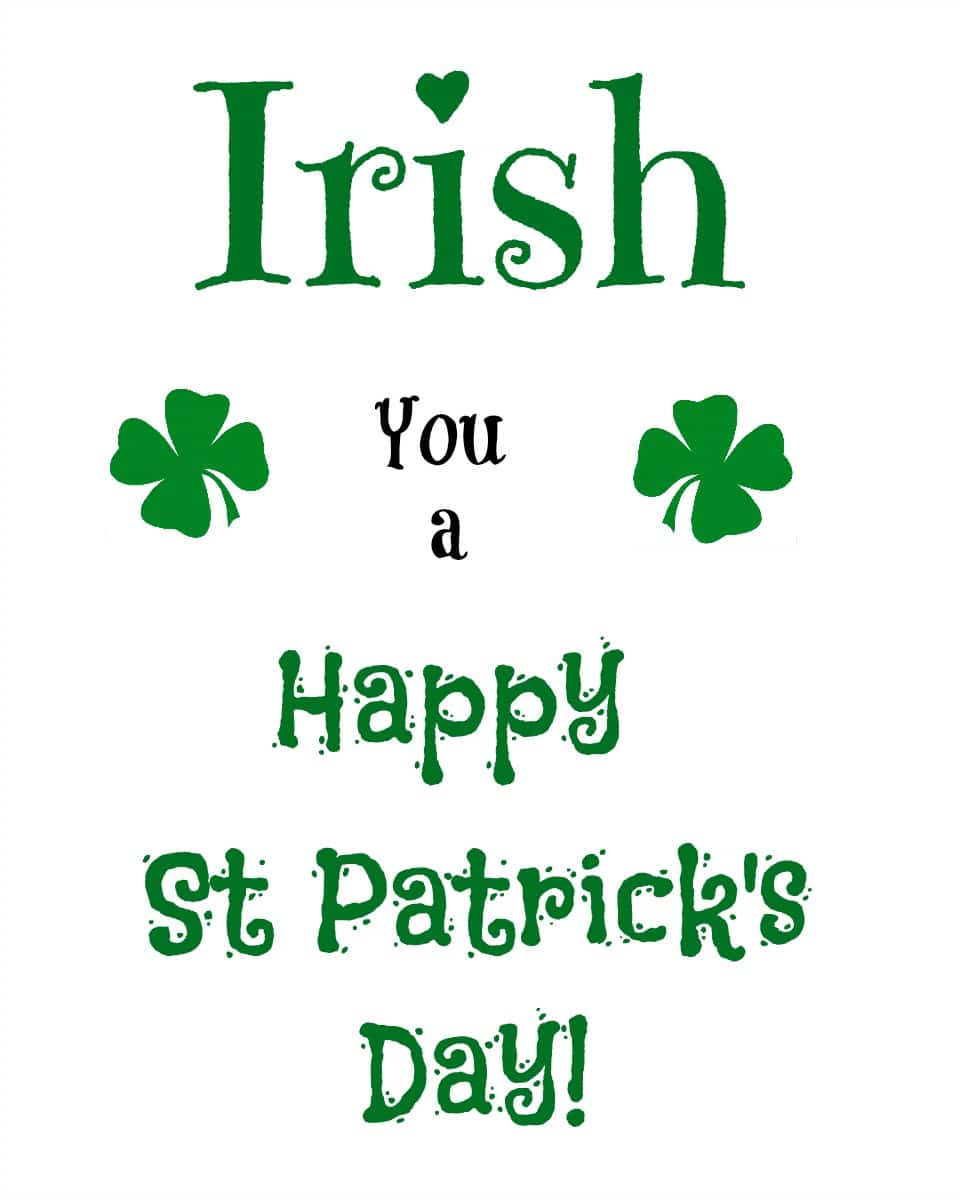 Click here to get your free printable.
If you like St. Patrick's Day, don't miss the pillows that I made using Dollar Store supplies. This project is super popular and I even got to demonstrate how I made them on a local tv station.
Decorating for St. Patrick's Day is an annual tradition for me. This is how I decorated our formal living room for the season.
Pin it!
Be sure to pin this post for other's to discover on Pinterest!