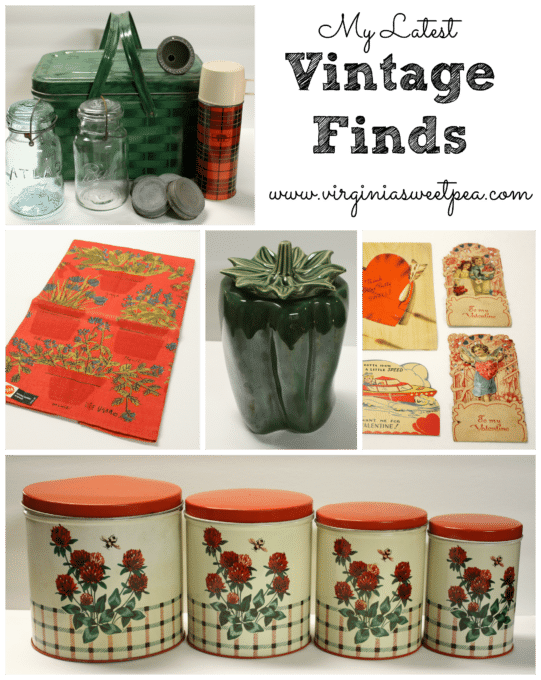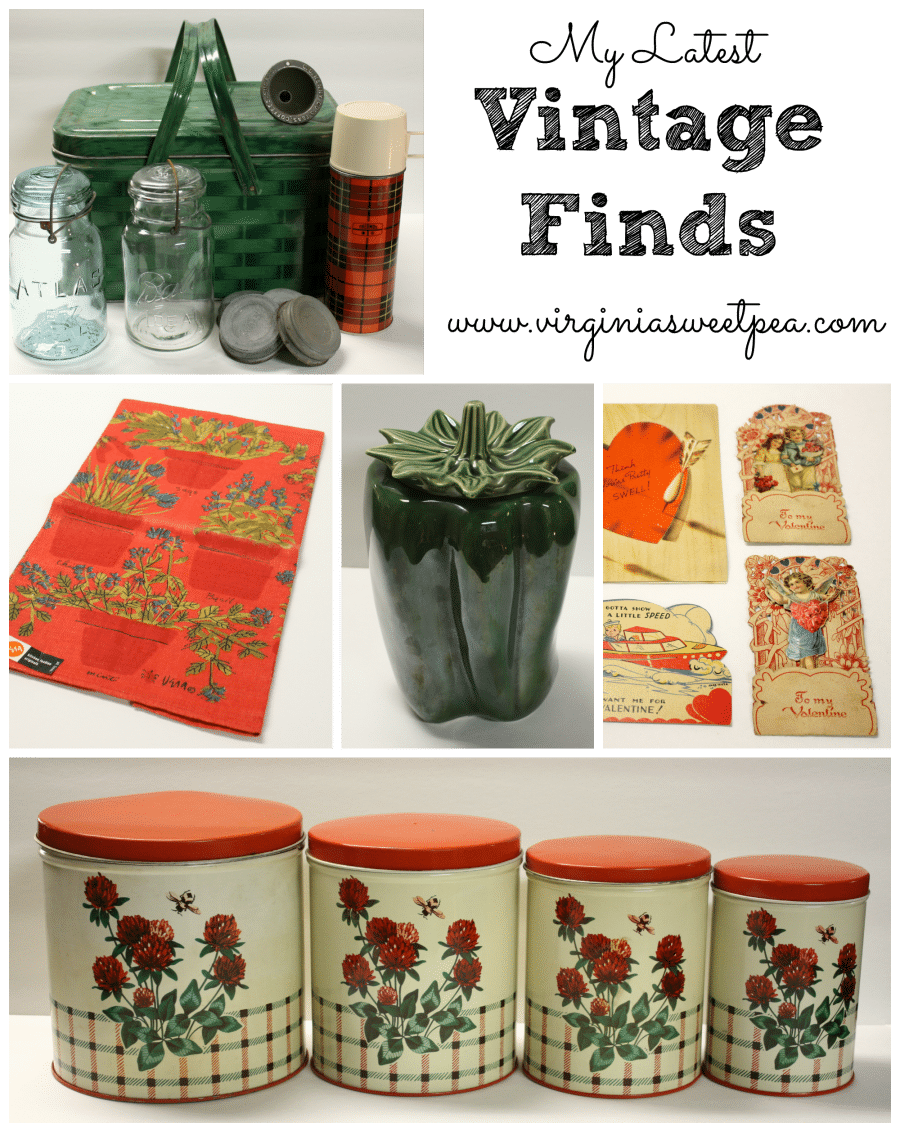 Most of you know that I love antiques and anything vintage. Last week my teacher assistant asked me if I would like some things from her aunt's house. The family has been working hard to clean out her home and they had all taken what they wanted. I could hardly wait until school was over so that we could go "shopping."
Becky, the best teacher assistant in the world, and I have worked together for many, many years. She knows how much I love and appreciate antiques and she thought that it would please her aunt in heaven to know that someone would use and appreciate her things.
Let's take a look at the vintage goodies that Becky kindly shared with me!
I love old picnic baskets. I recently shared how I use one on my pantry to hold cake and cookie decorating supplies and another to hold wine. Now I have a third one to use in another area of my home. The Atlas and Ball jars will be added to the ones that my mom and grandmother gave me. I was thrilled to get a few more tops since I have several jars without one. The thermos is in perfect condition. I'm so tempted to use it for coffee instead of just a decorative item.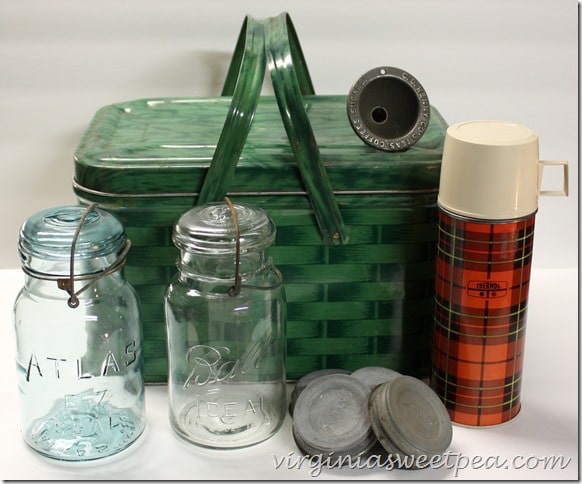 Is this canister set with a red clover motif not the cutest? Right now it is on display on my kitchen counter, but it won't be long until I put these beauties to use.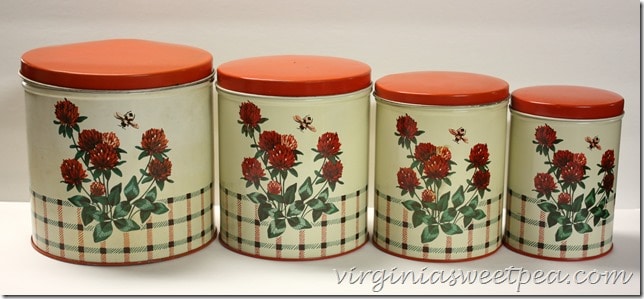 This green pepper cookie jar is McCoy. It had a weird 1970's decal on it that came off easily when I soaked the jar over night. I hadn't seen this design but when I looked it up on Ebay and Etsy, I saw that it is pretty readily available.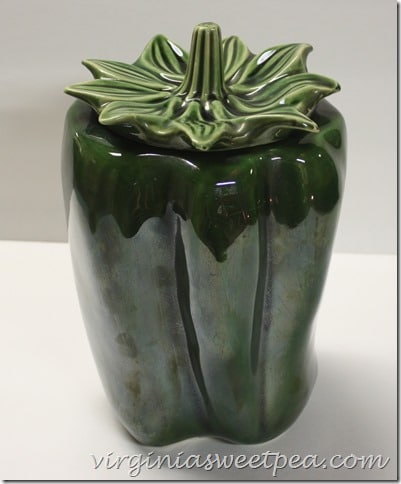 I couldn't pass up this pretty covered candy dish and footed compote. They will be displayed in my china cabinet along with similar pieces inherited from my grandmother.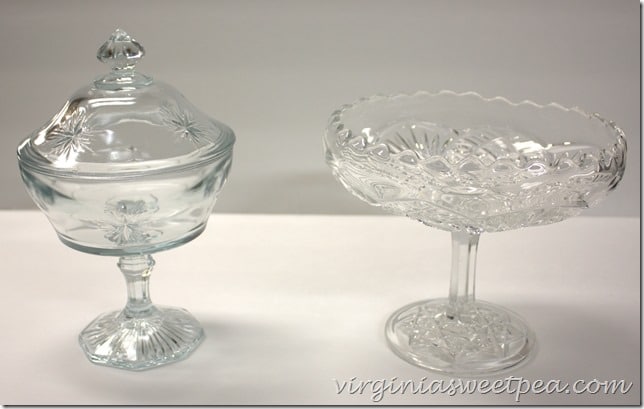 This vegetable bowl has no mark on the bottom. I really liked the floral pattern and the gold rim. I can always use another bowl.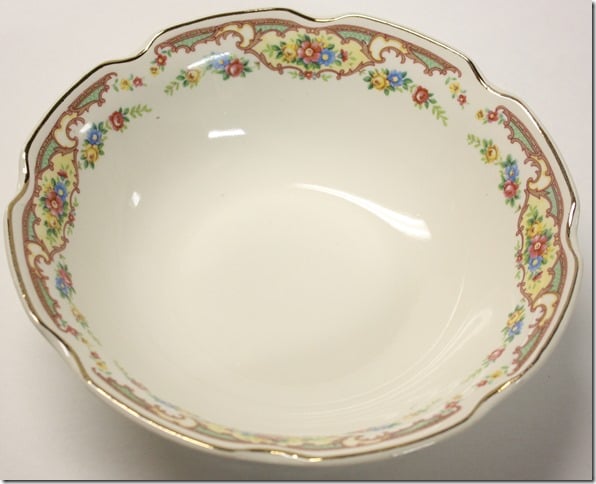 A Vera kitchen towel was never used. I'll bet that it was a gift that was saved for a special occasion.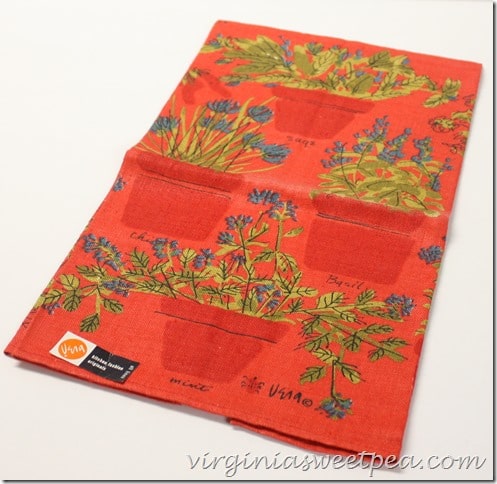 Both of these table clothes are handmade. I haven't tried the green one on my table and I have my fingers crossed that it will fit.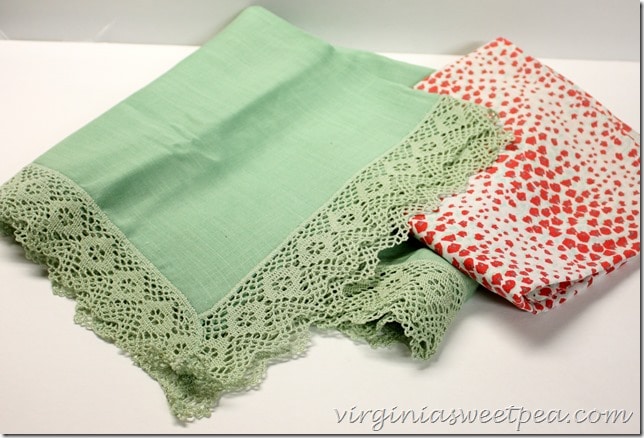 I washed both of these after taking this picture and now these two cheerful table clothes are ready to be used. They will be perfect for summer entertaining on the dock at the lake.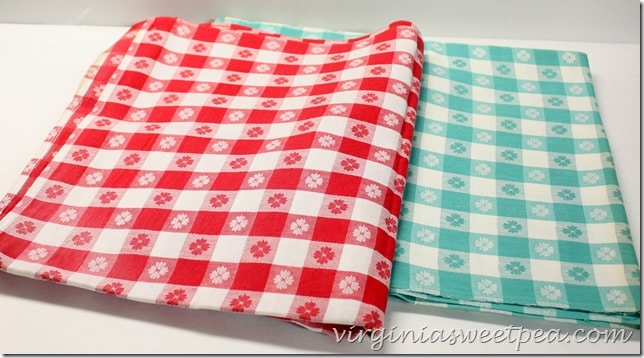 I recently learned that table clothes that are card table sized are called bridge clothes. These two appeared to have never been used. When I washed them they shrank…a lot. I will save them for a pillow project.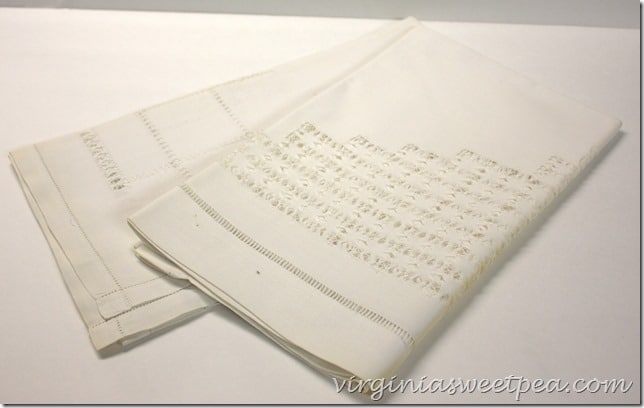 Becky's mother lived next door to her aunt and recently passed away. These cards came from her mother's house. I'll use these for years and years for Valentine's day decor.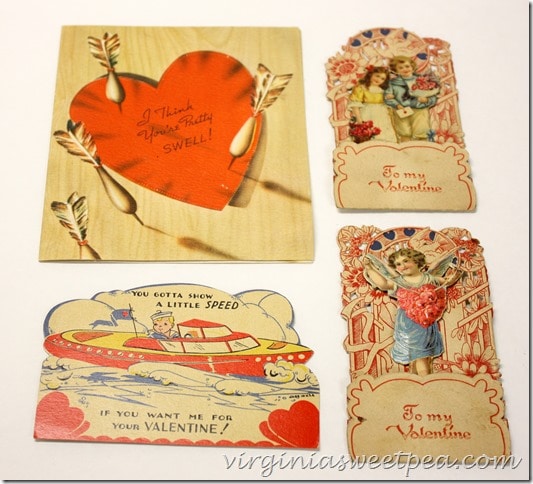 Buluah was Becky's mother and Harry was Buluah's brother.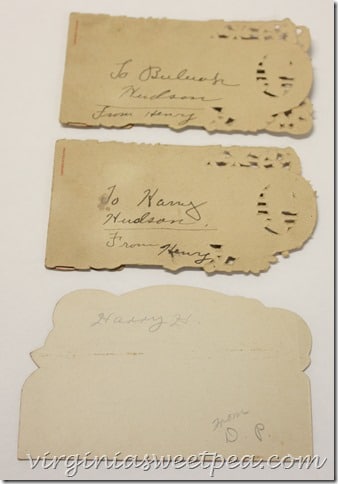 These Valentine cards include beautiful embroidery. They are post cards that were never sent.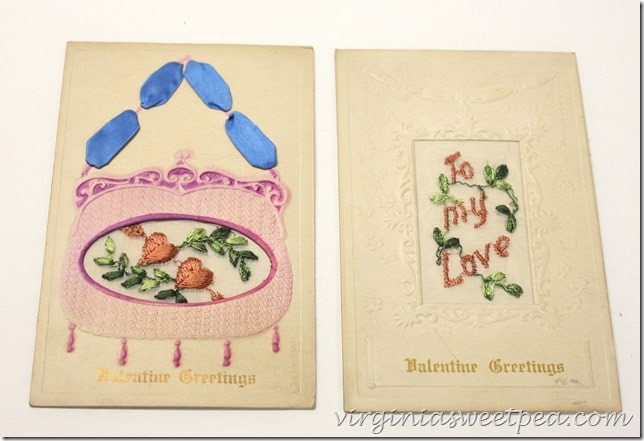 These vintage postcards were too pretty not to take. I love their beautiful designs.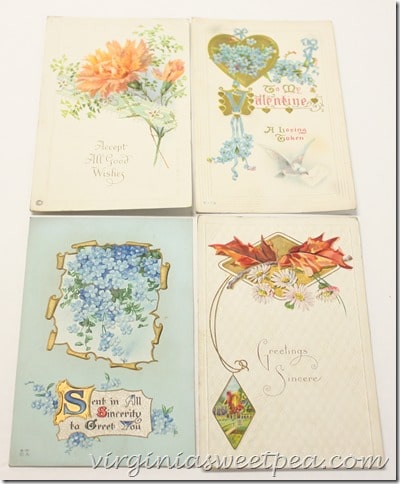 Can you believe that there is more? I couldn't believe that family didn't take any of these tables. I can't wait to give each a makeover and share it here with you.
Many thanks to my friend Becky for sharing her family treasures with me. They've all found a good home.
If you like this post, I'd love it if you would pin it for others to discover.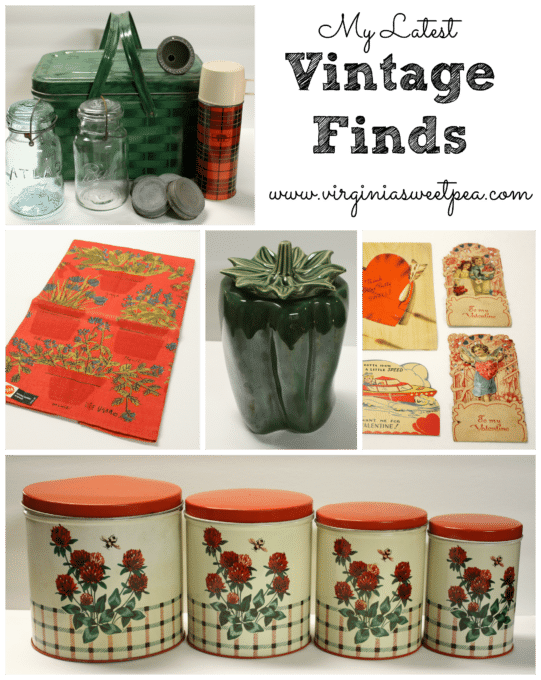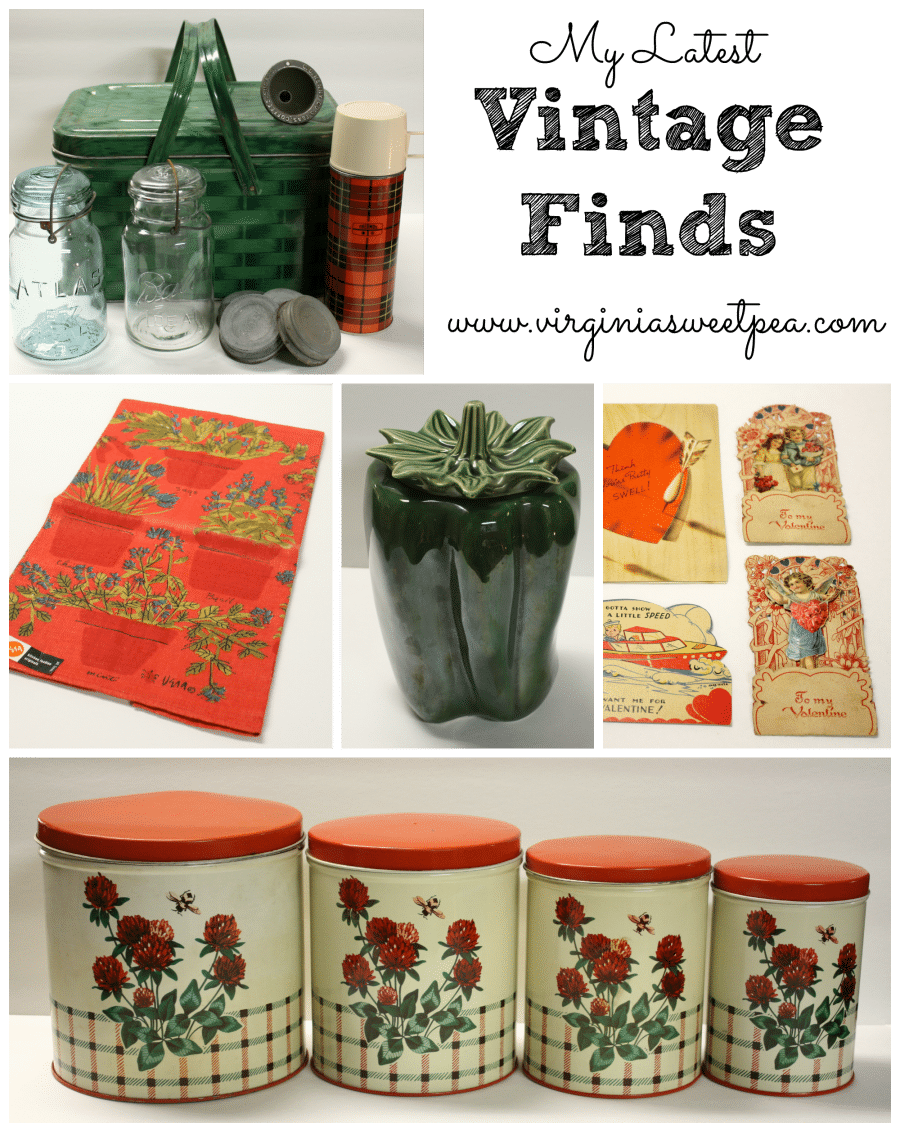 Sharing With: Serenity Now, Shabby Art Boutique, Dwellings-The Heart of Your Home