Crockpot mashed potatoes are great to serve when feeding a crowd. These mashed potatoes are a delicious side dish that everyone will love.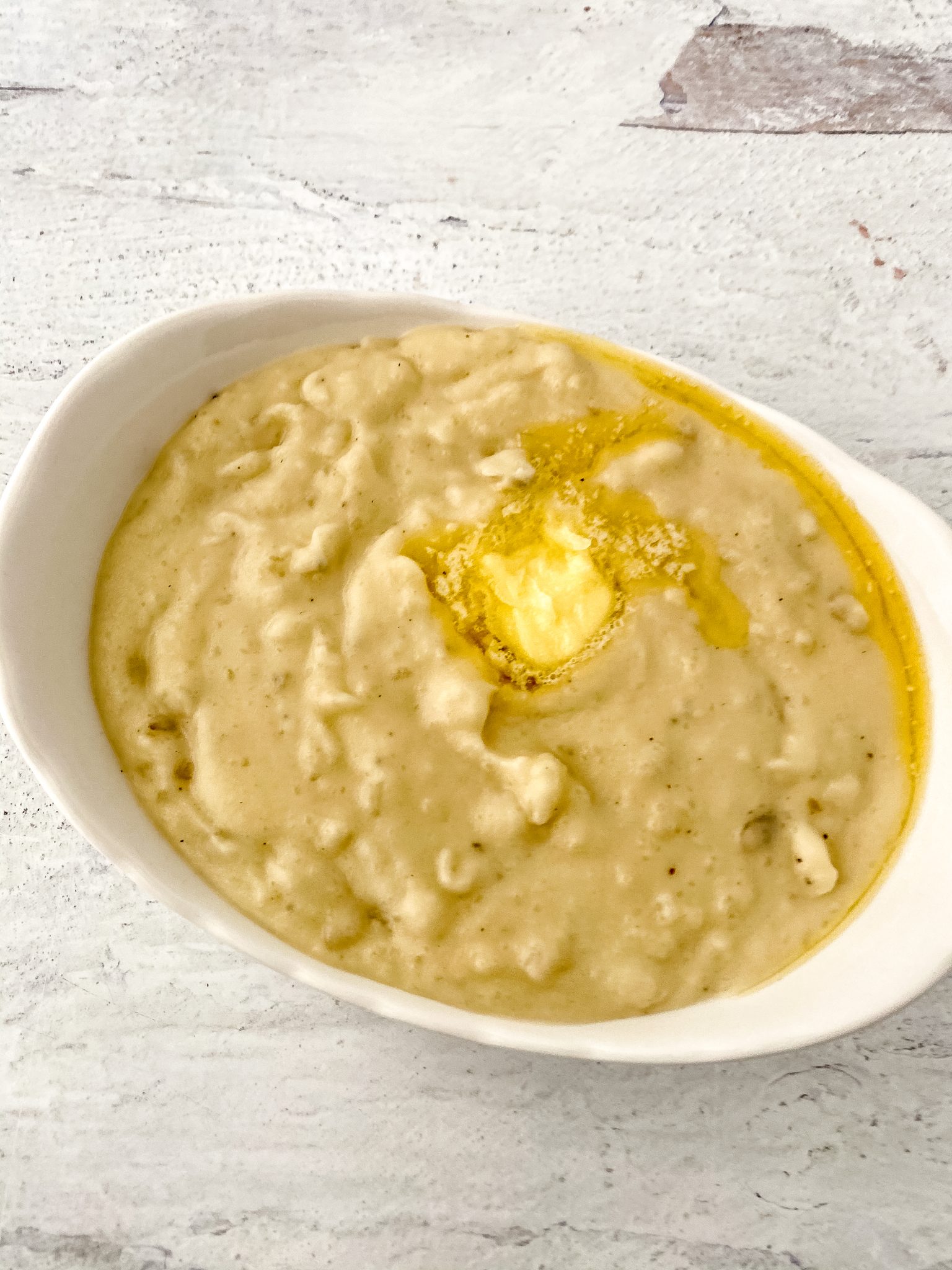 I'm sharing my crockpot mashed potatoes for this month's Thrifty Style Team project hosted by Julie of Redhead Can Decorate.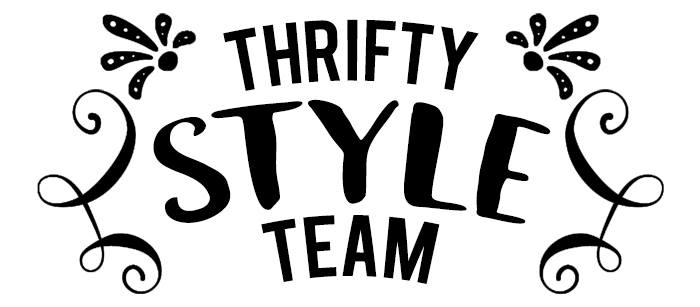 Don't miss all of the recipes and projects shared this month. You'll find links to each project at the end of this post.
How to Make Crockpot Mashed Potatoes
Using a crockpot or slow cooker to make mashed potatoes frees the stovetop for preparing other dishes.
Ingredients
2 1/2 pound (4-5) russet potatoes
2 cloves of garlic
1 tsp salt
Pepper to taste
1 14oz can of chicken broth
1 cup heavy cream
1/2 cup butter
Instructions
Peel and chop the potatoes.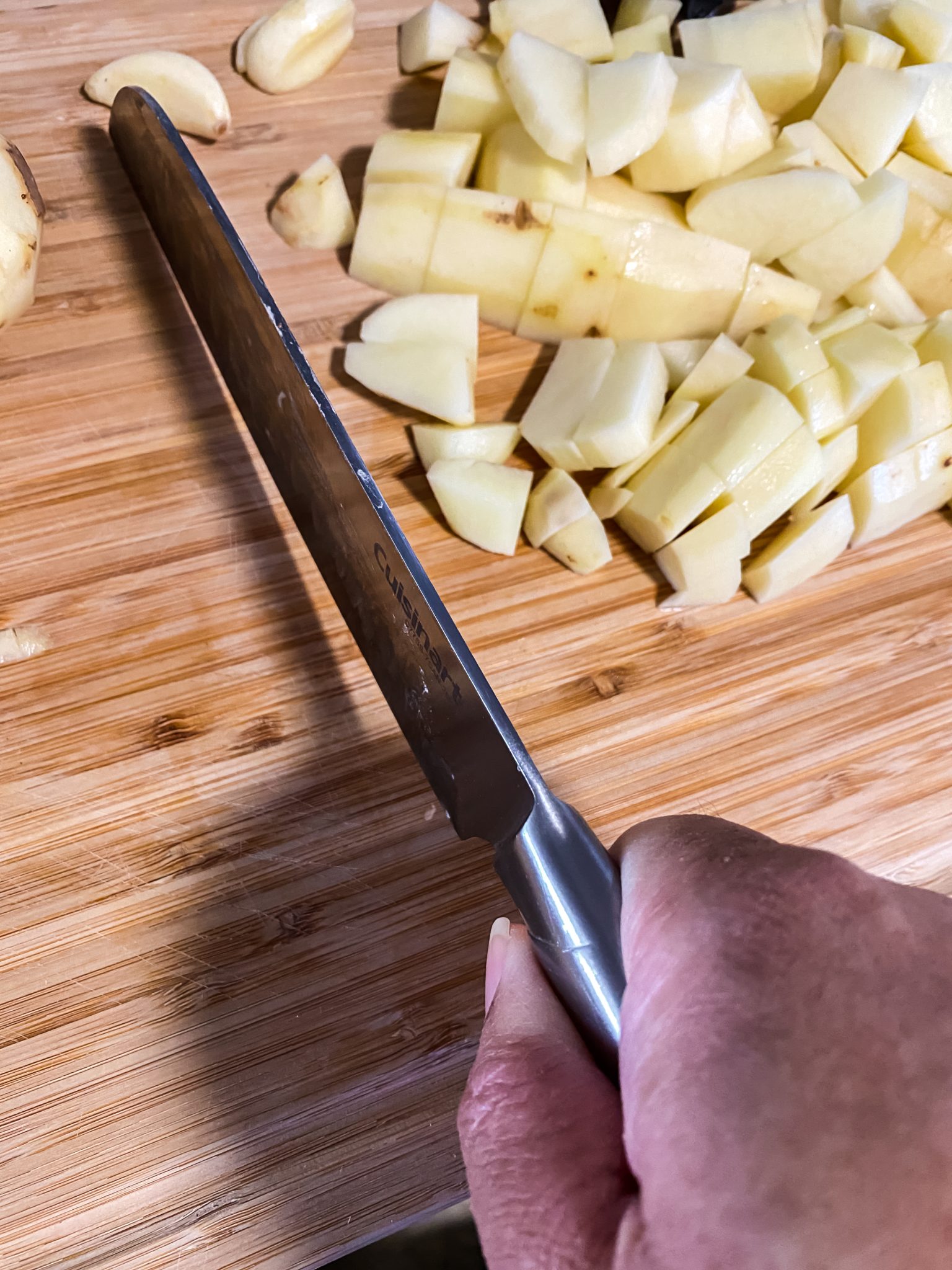 Spray the crockpot liner with cooking spray or use a plastic liner.
Smash the garlic cloves and add to the crockpot along with the chopped potatoes.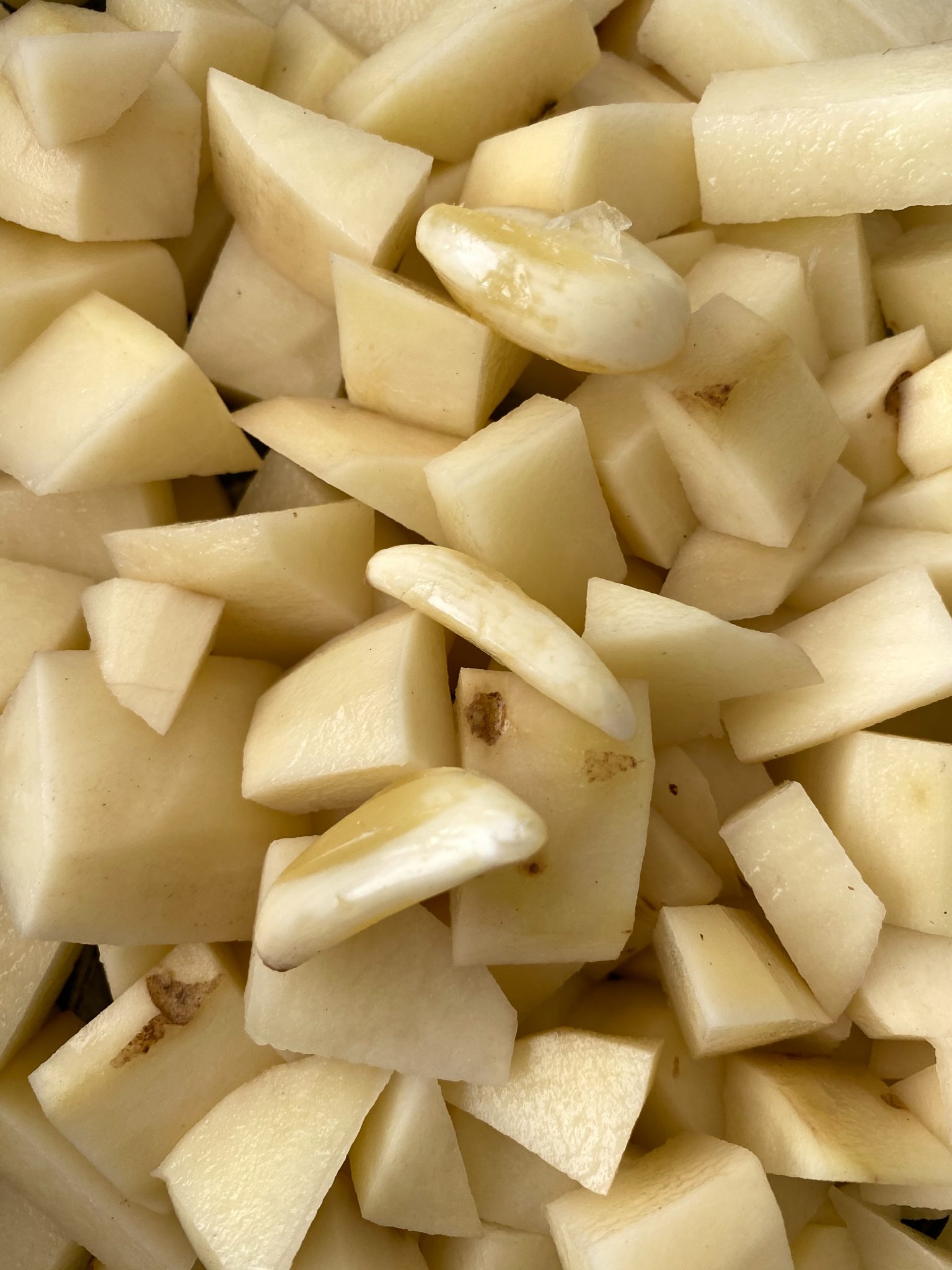 Add salt, pepper, and chicken broth. Cook on high for two hours or low for four hours.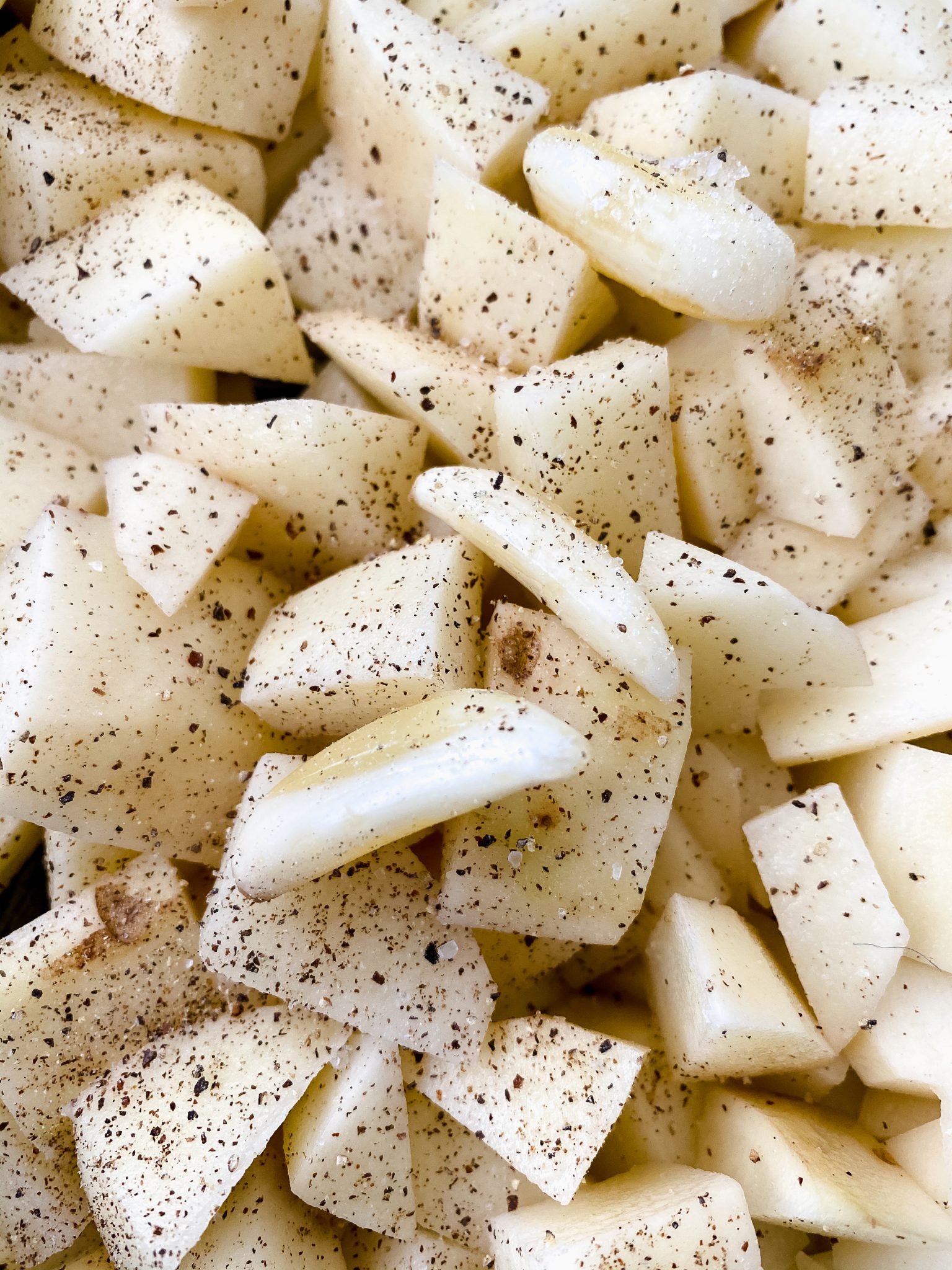 Warm the cream and butter in a saucepan.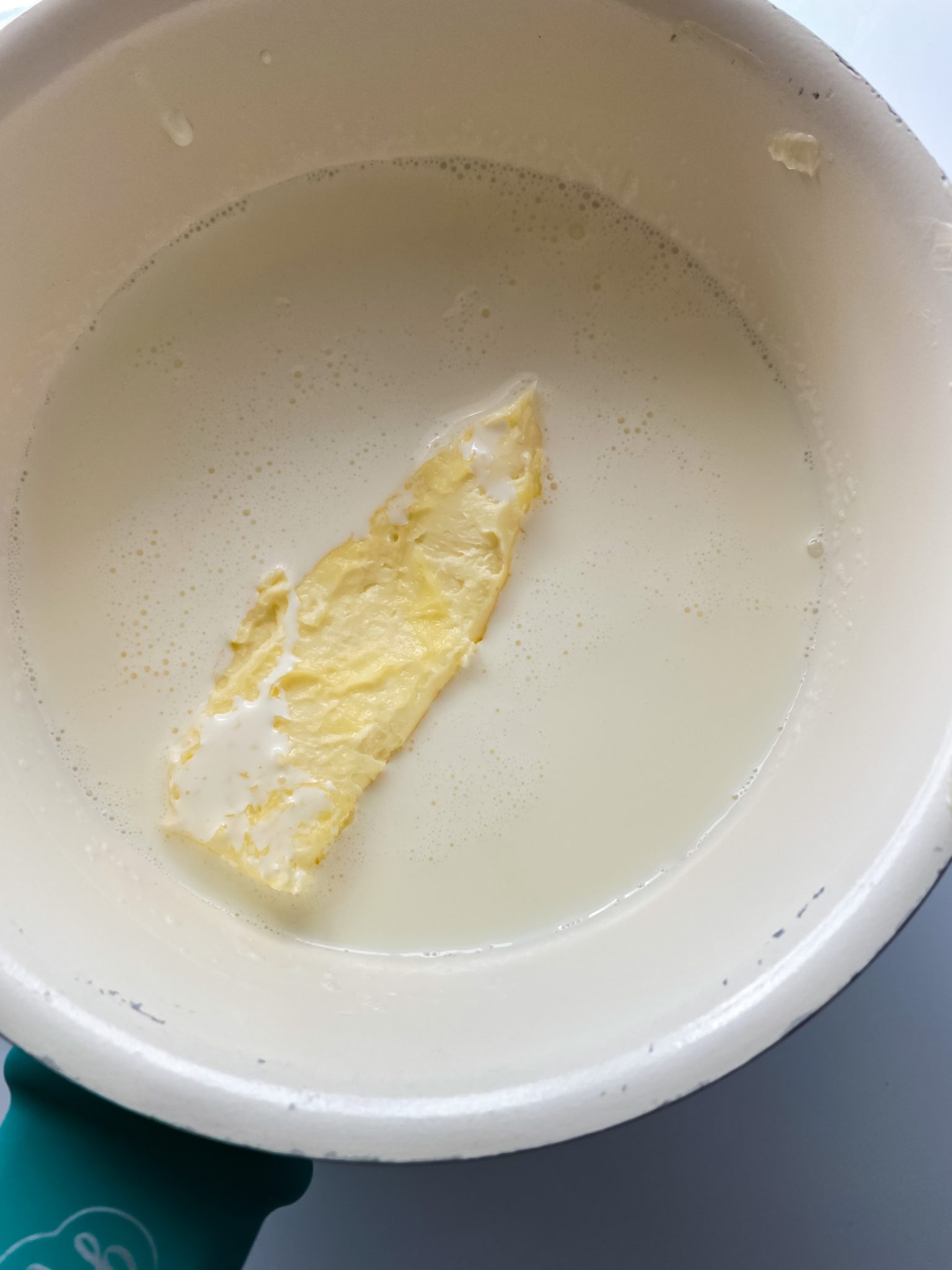 Use a potato masher or a whisk to mash the potatoes and then whisk in the warmed whipped cream and butter.
It will look loose at first but the potatoes will absorb the liquid and it will quickly thicken.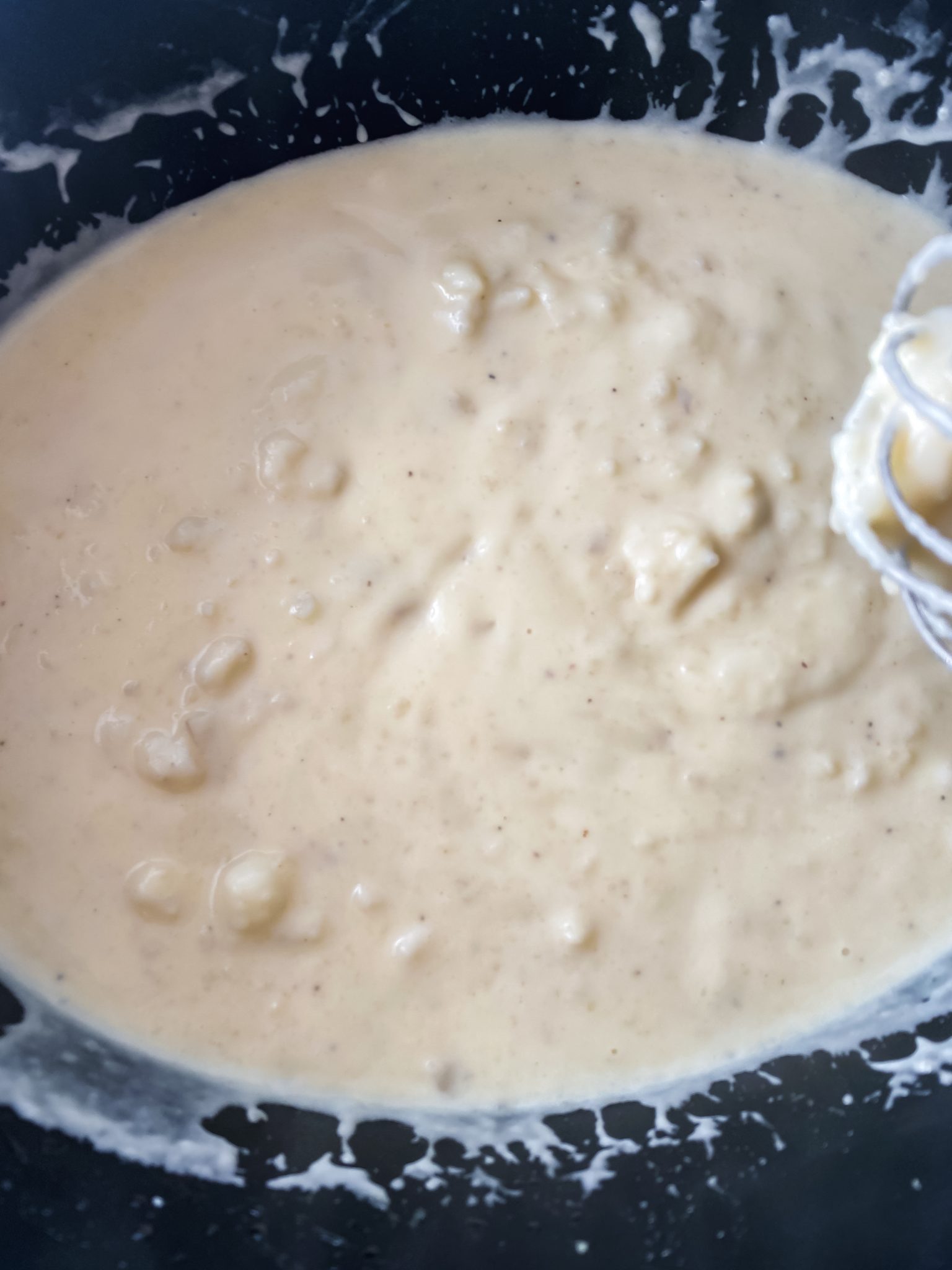 Pour potatoes into a serving bowl and top with butter.
This is such an easy way to make mashed potatoes ahead of time on a busy holiday.
Pin it!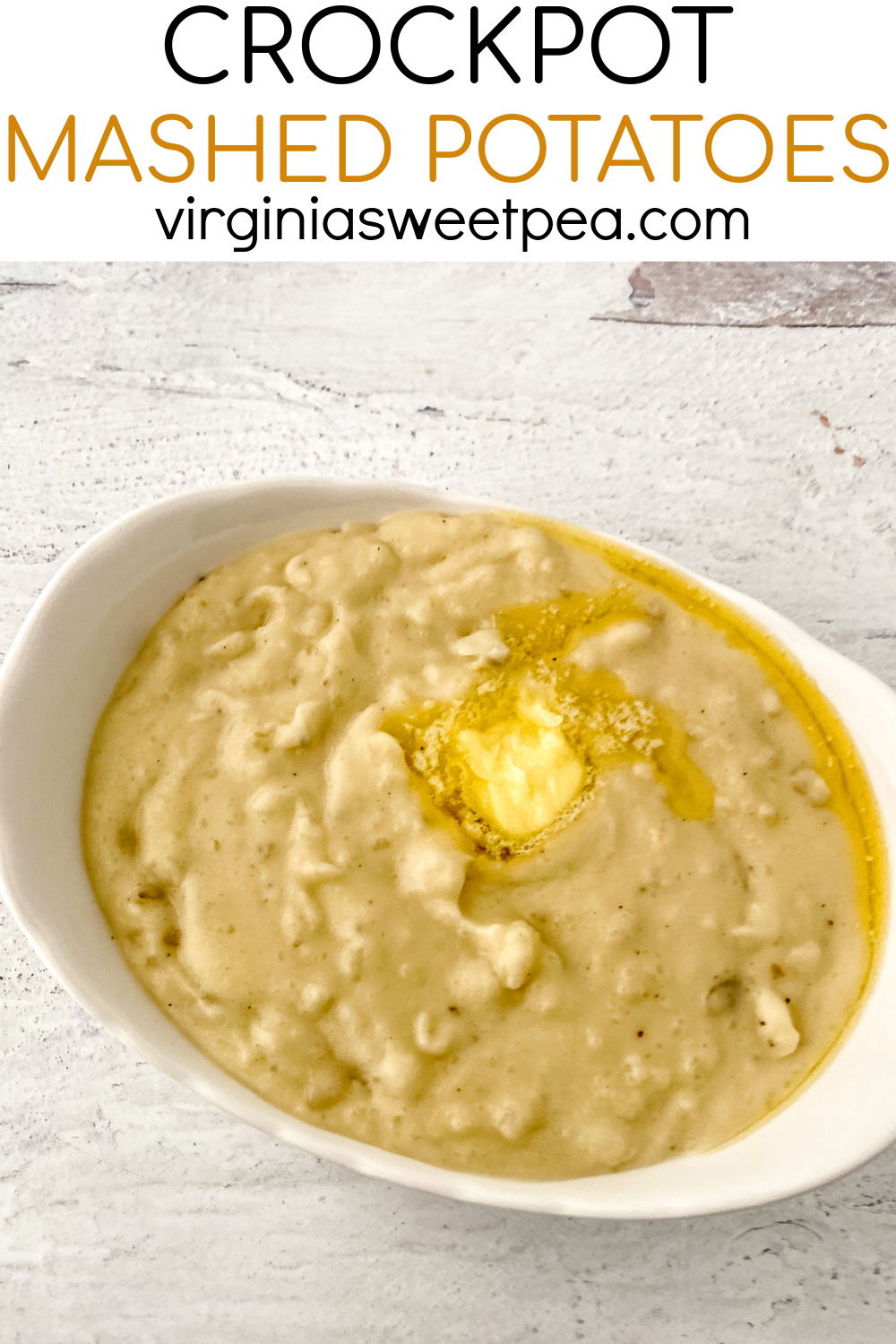 More Thanksgiving Ideas from the Thrifty Style Team