Visiting The Peaks of Otter in Bedford, VA
This past weekend Mama and I enjoyed visiting The Peaks of Otter on the Blue Ridge Parkway in Bedford County, VA.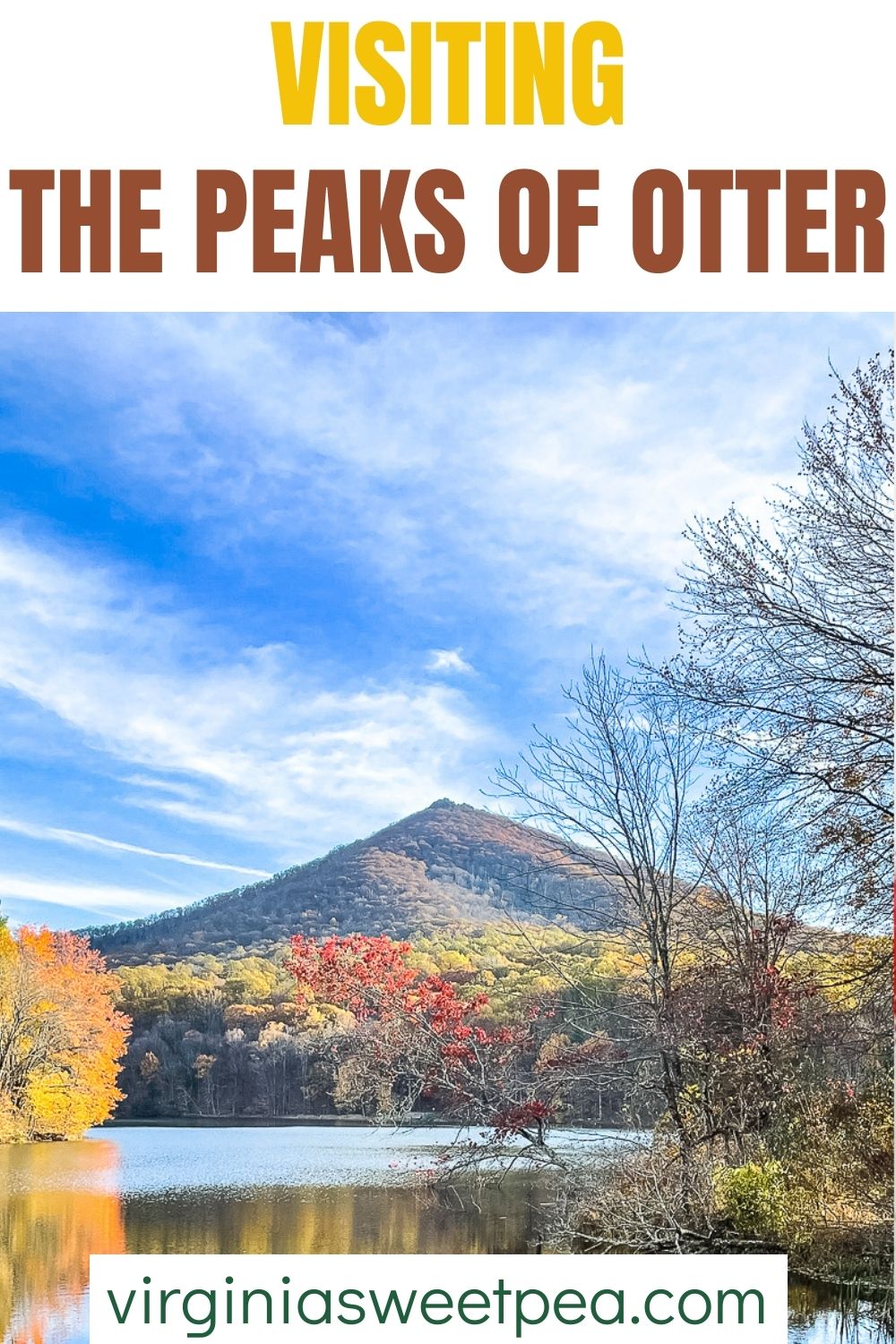 Visiting The Peaks of Otter in Bedford, VA
Bedford County is one of the many beautiful counties in Virginia. The Peaks of Otter is a great place to visit in any season.
Peaks of Otter Lodge
When you visit The Peaks of Otter, you can stay at the Peaks of Otter Lodge.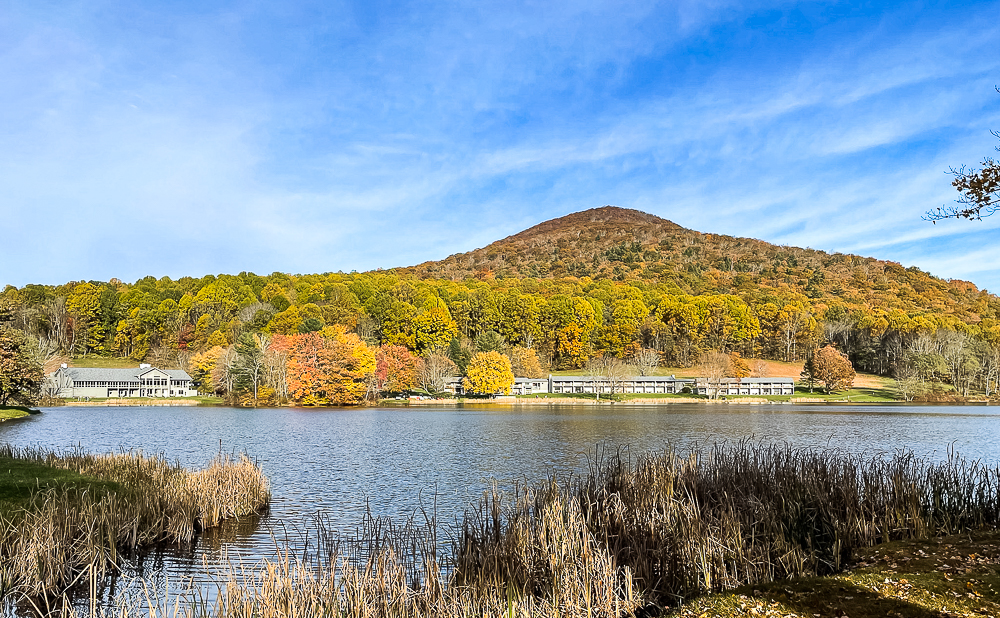 The lodge has a wonderful dining room overlooking the lake and serves delicious food.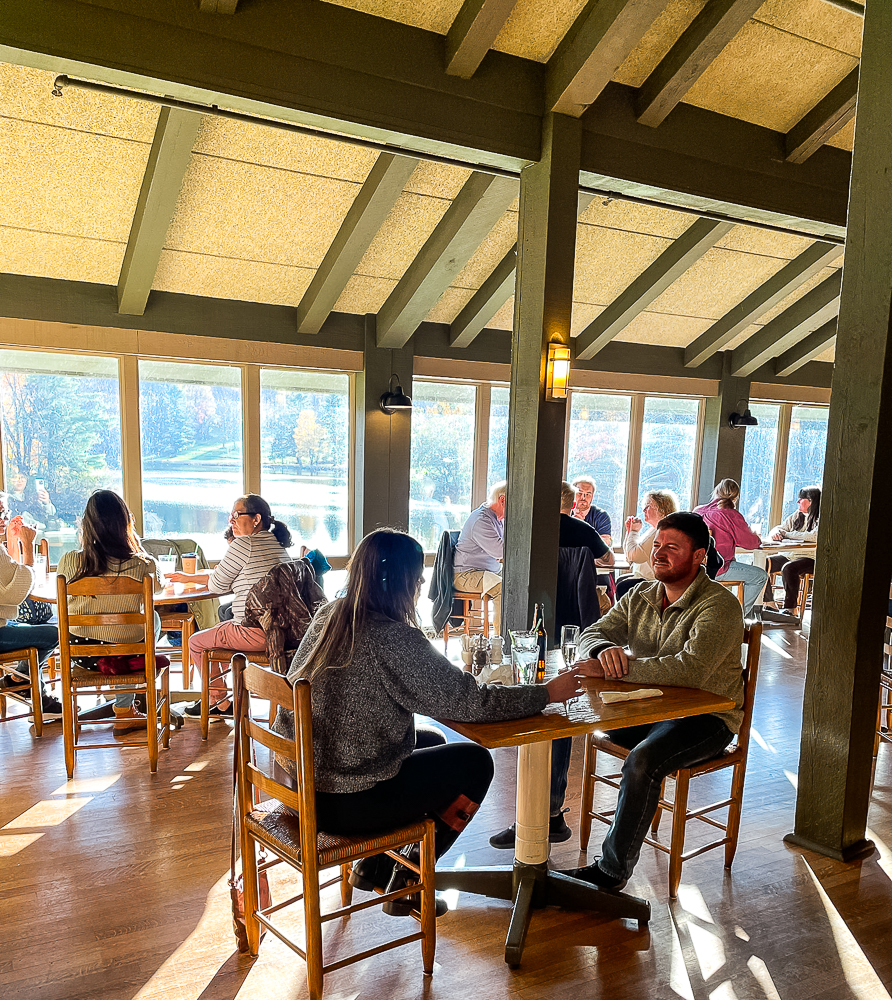 There is also a cozy bar to enjoy.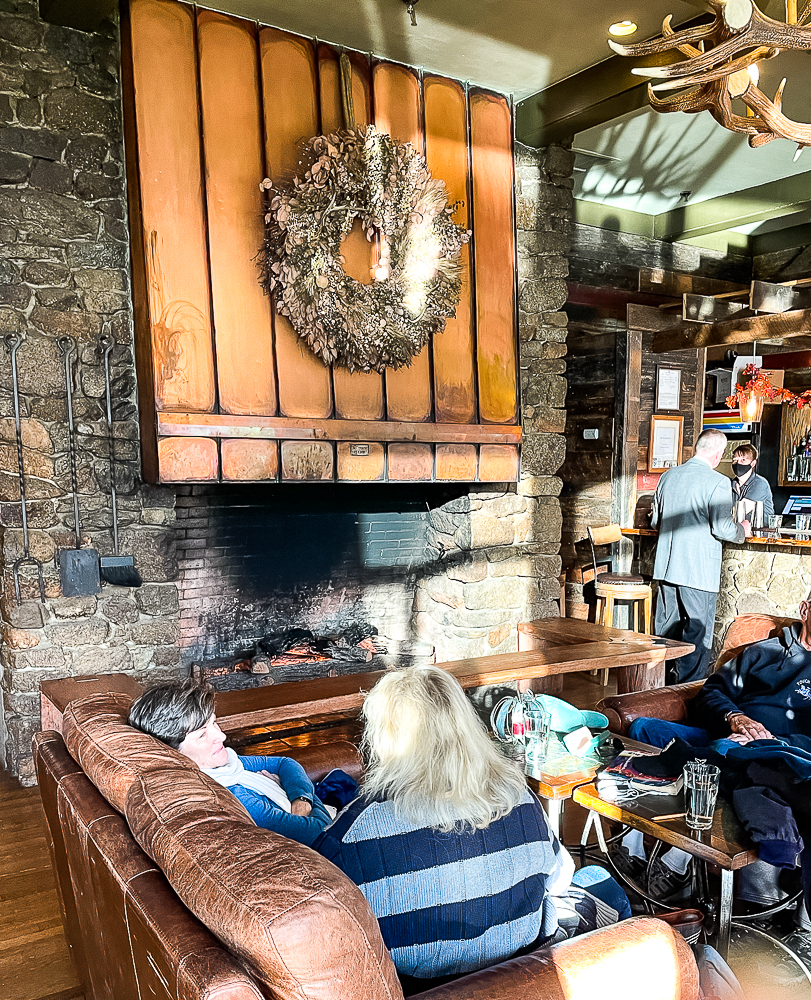 There is a wonderful walking path around the lake.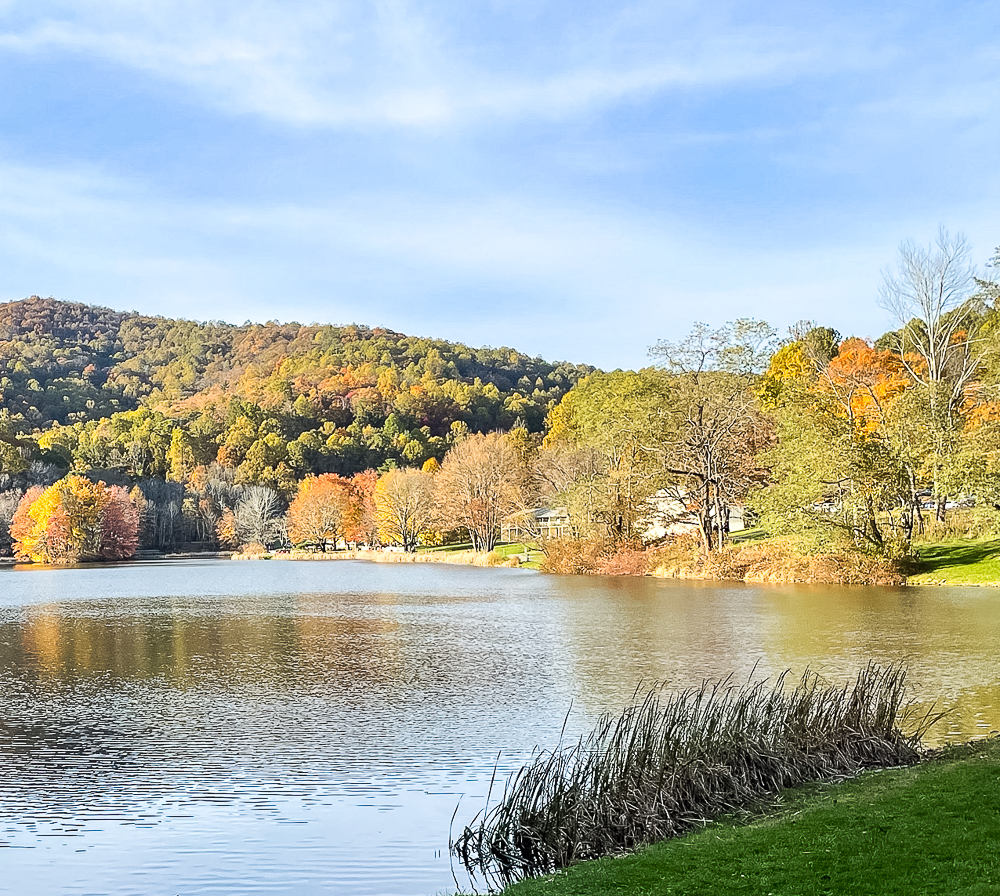 This is Sharp Top. Behind the lodge is Flat Top. Both are great places to hike.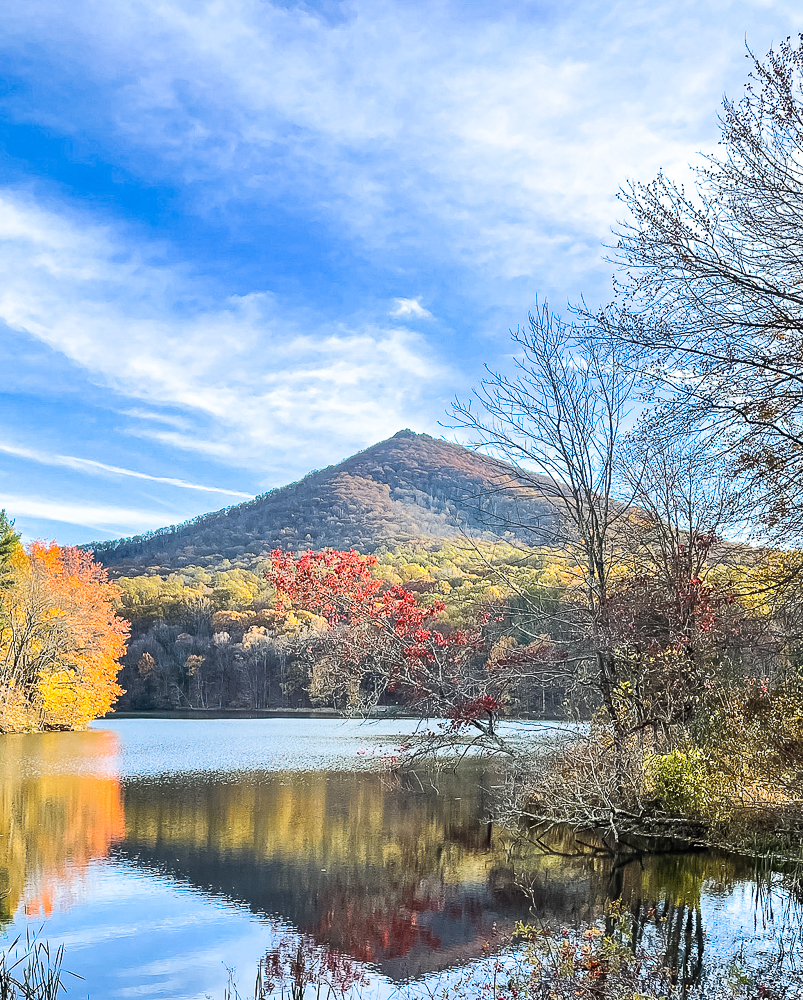 Mama and I just missed seeing a wedding.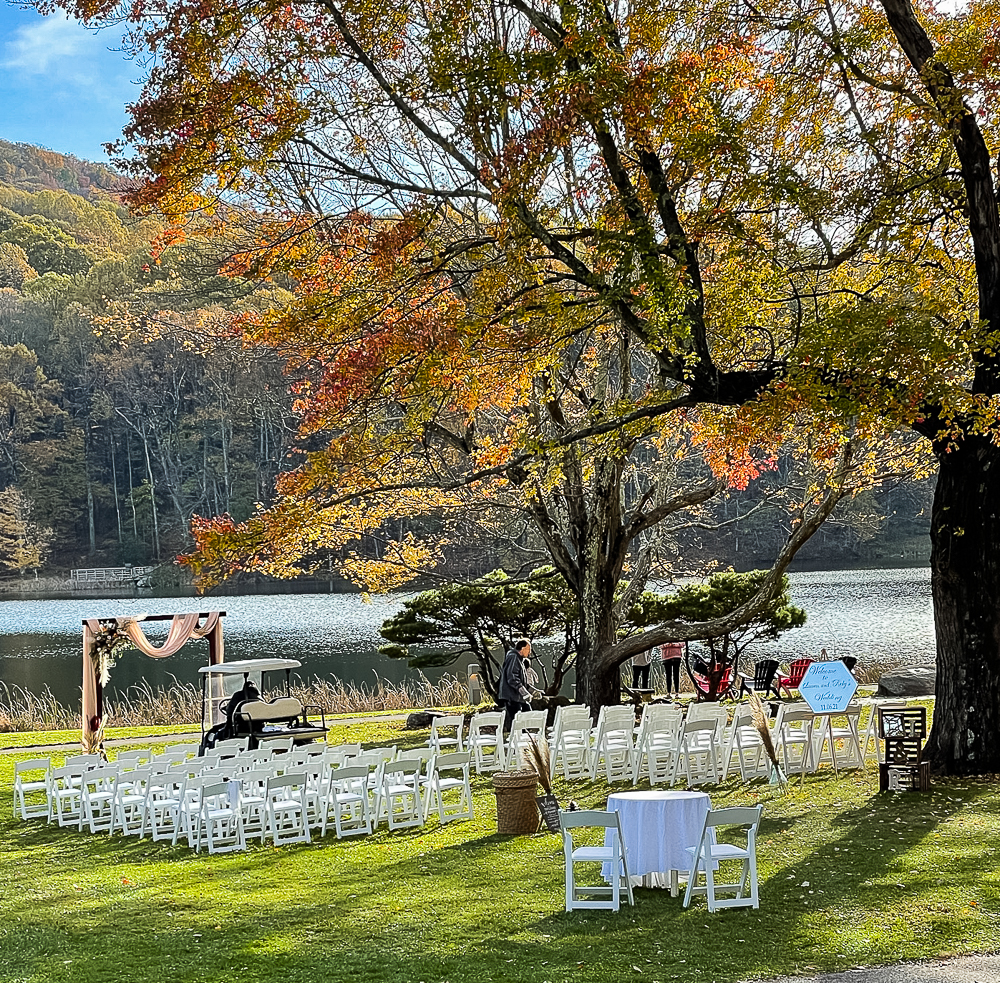 Along the trail is Polly Woods' ordinary.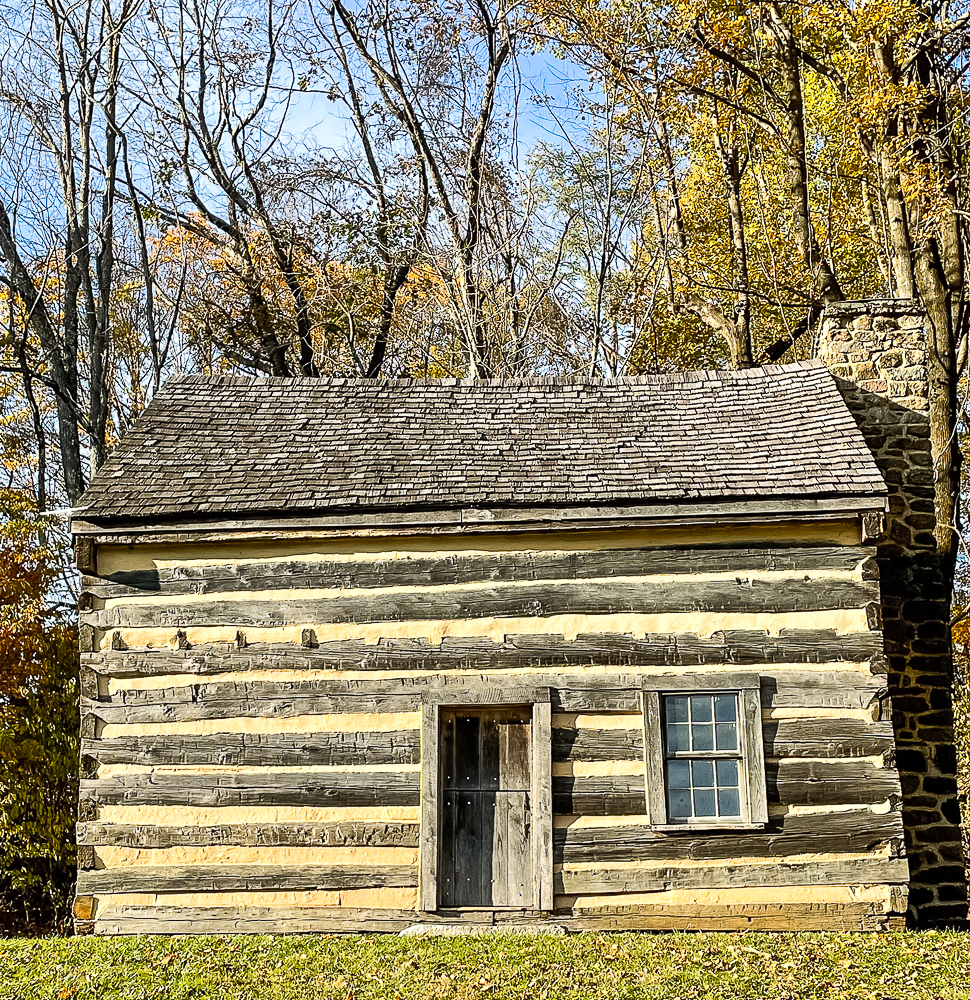 There are quite a few hikes to enjoy at The Peaks of Otter. My favorite is hiking Sharp Top.
In the good old days, teachers could do fun things with kids and I once got to go with the 8th-grade boys to hike Sharp Top. It was so much fun and many of the boys had never been there.
This is the start of the trail. For people who can't hike, there is a bus to ride to get nearly to the top of the mountain.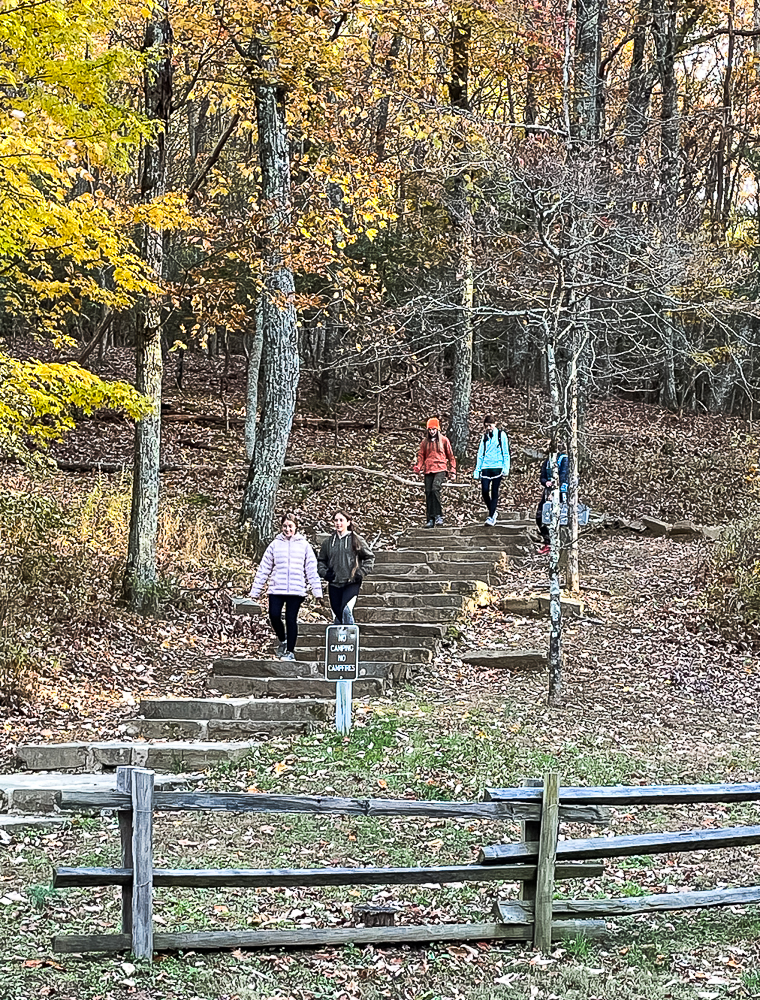 In 1943, a WWII B-25 Mitchell bomber crashed on Sharp Top mountain. Five Army airmen were killed in the training mission. There is a side trail to visit the site off of the main trail.
Don't miss touring the visitor's center at the base of Sharp Top. It is full of wildlife and is very interesting.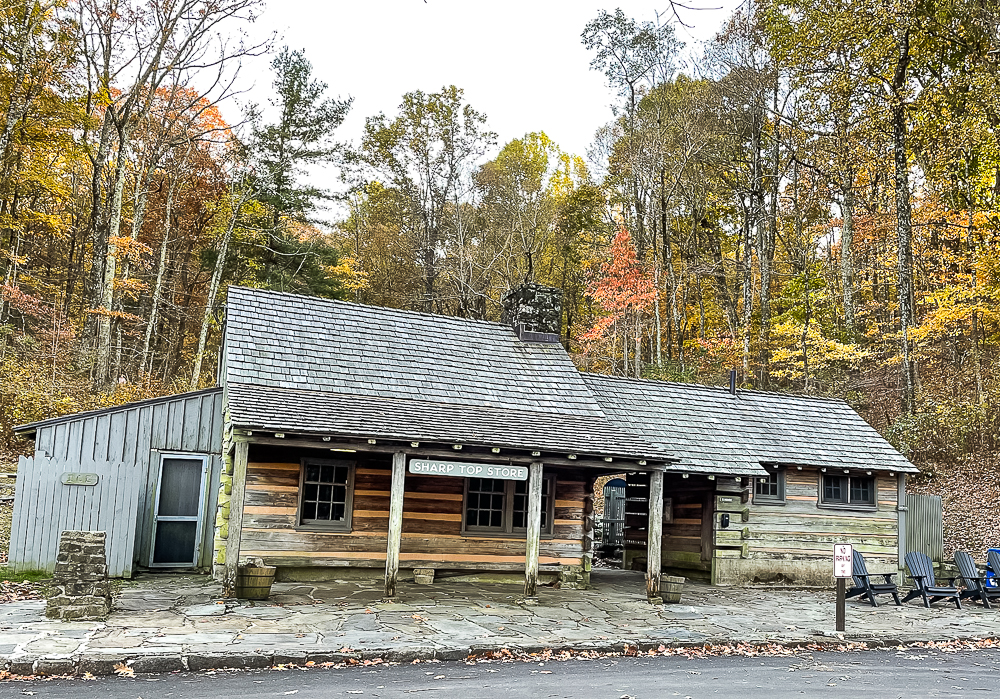 Gross' Orchard
After we visited The Peaks of Otter, we visited Gross' Orchard.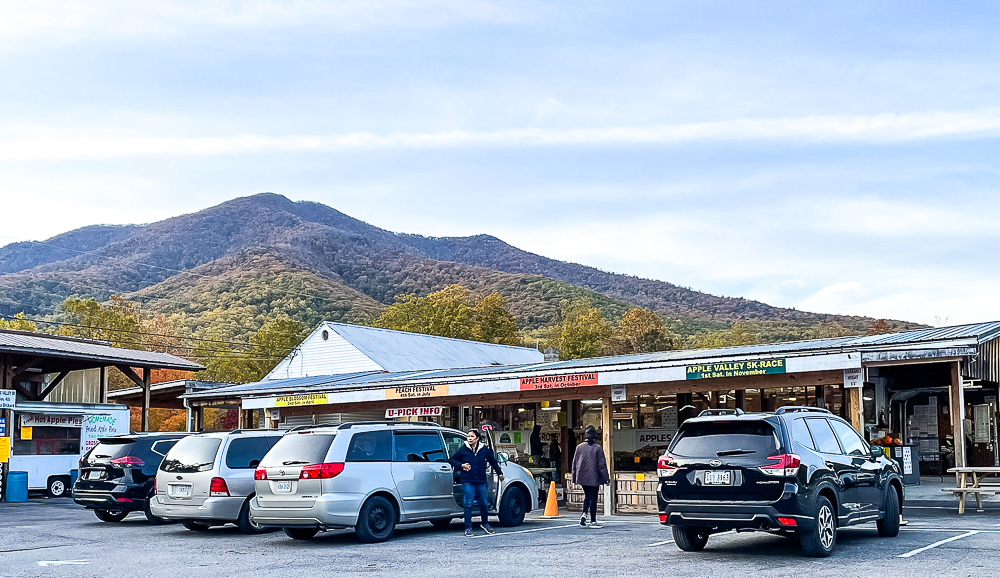 We had so much fun looking at everything for sale.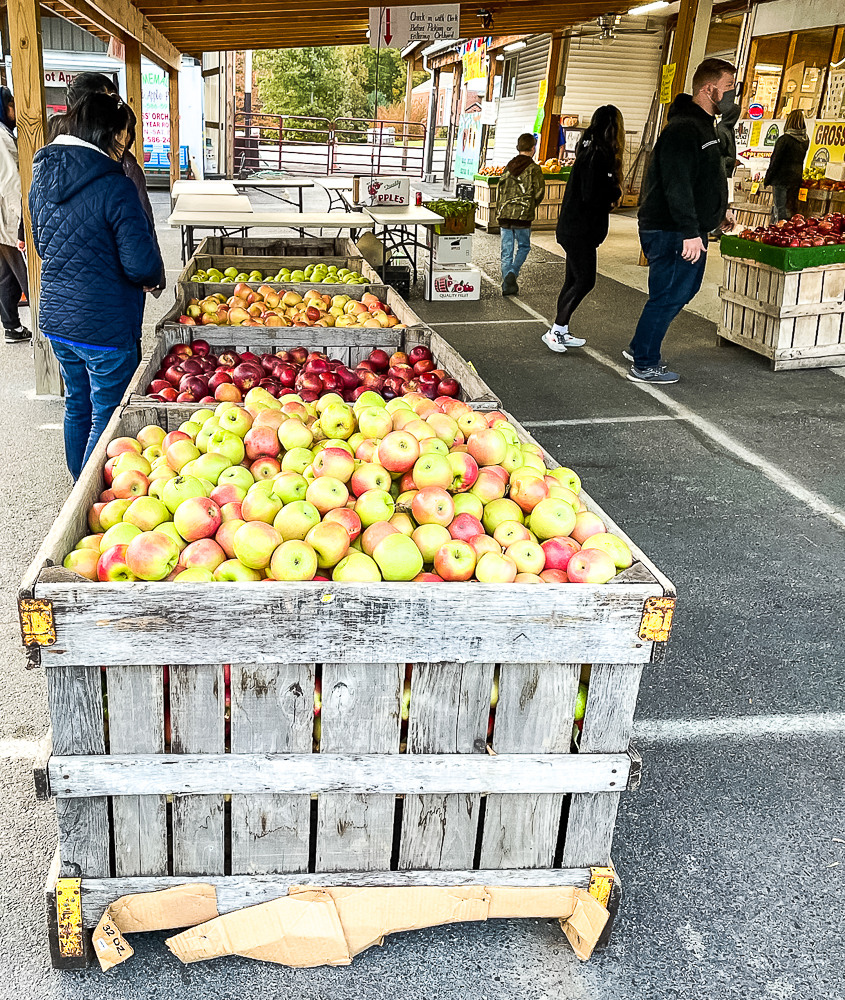 I bought Fuji apples that we will eat and I'll bake apple bread and Red Hots baked apples. Recipe for the Red Hots baked apples coming soon!
I also will either make either Caramel Apple Pound Cake or Apple Spice Bundt Cake with Caramel Topping.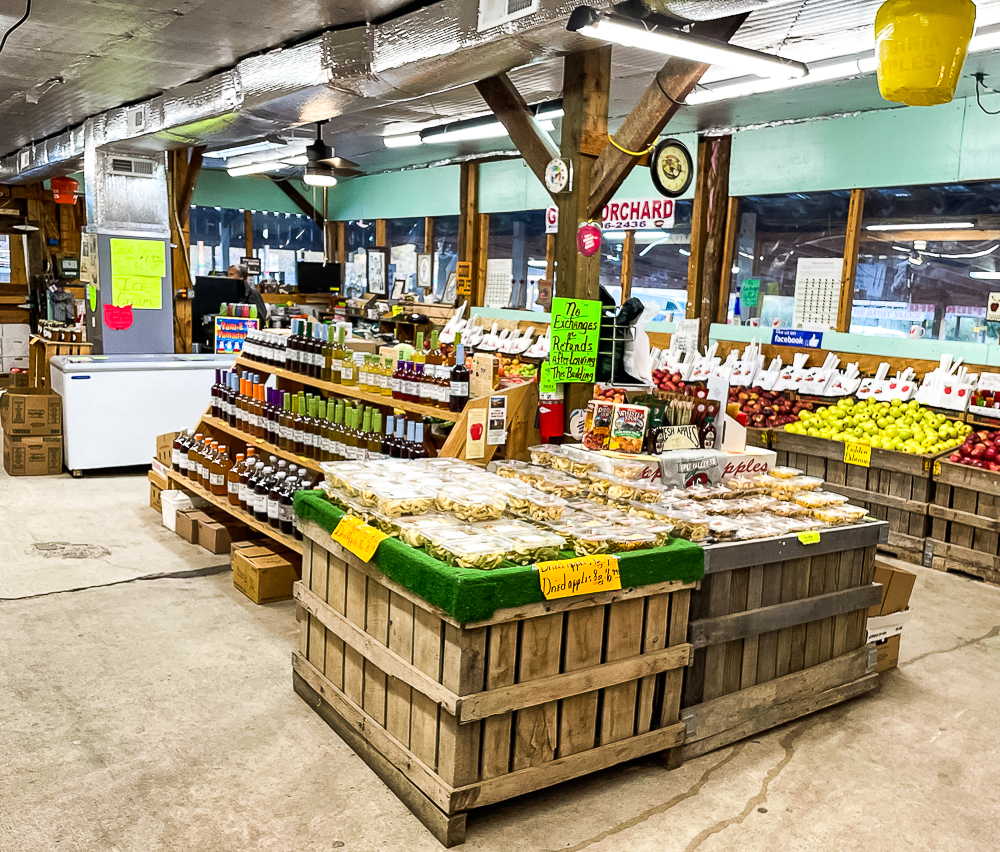 There are so many good things for sale including locally made apple butter, jams, jellies, pickles, and more.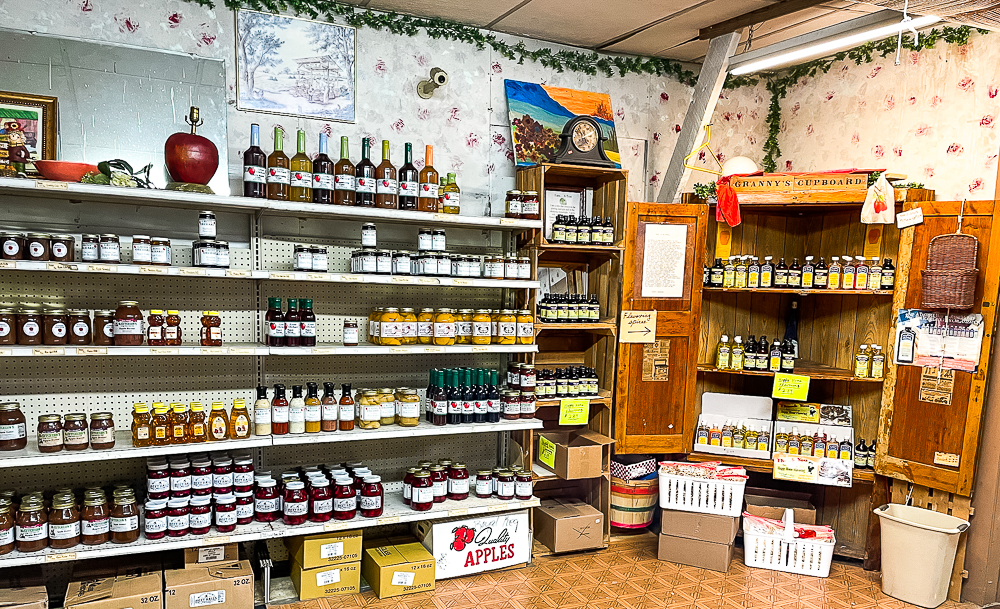 This is a great place to put together a gift basket.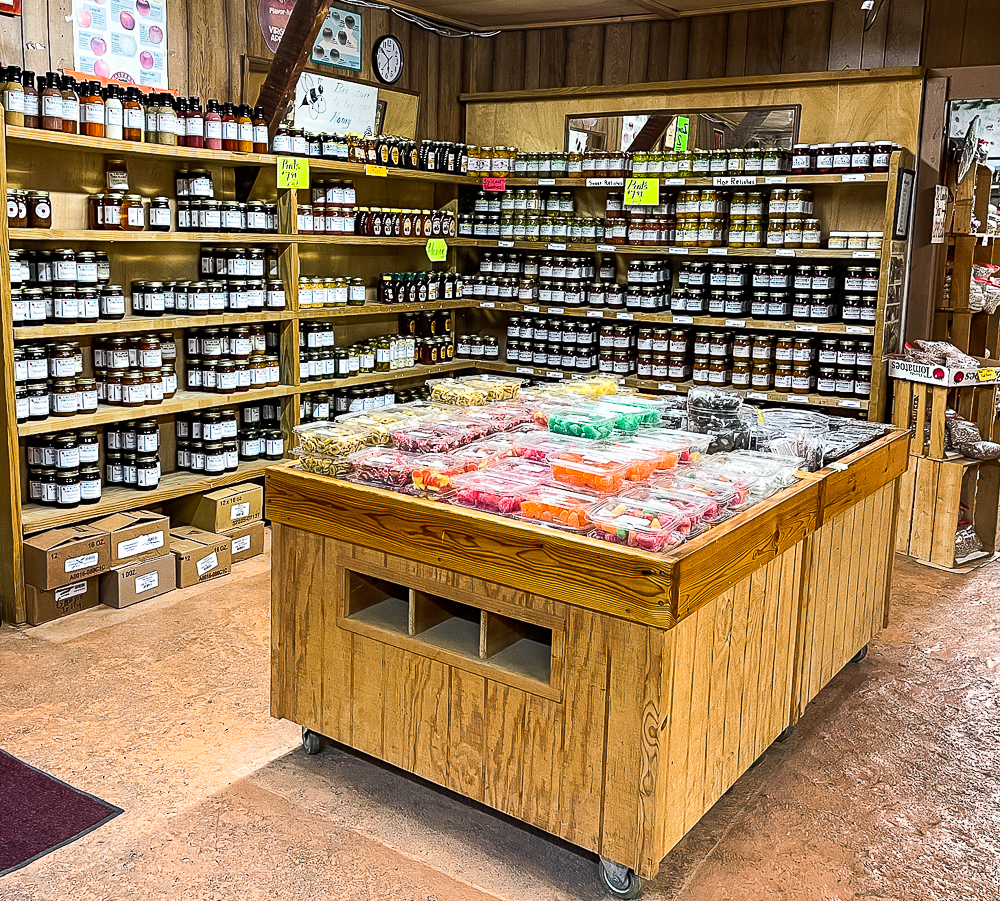 Peaks of Otter Winery
Our last stop was a visit to the Peaks of Otter Winery.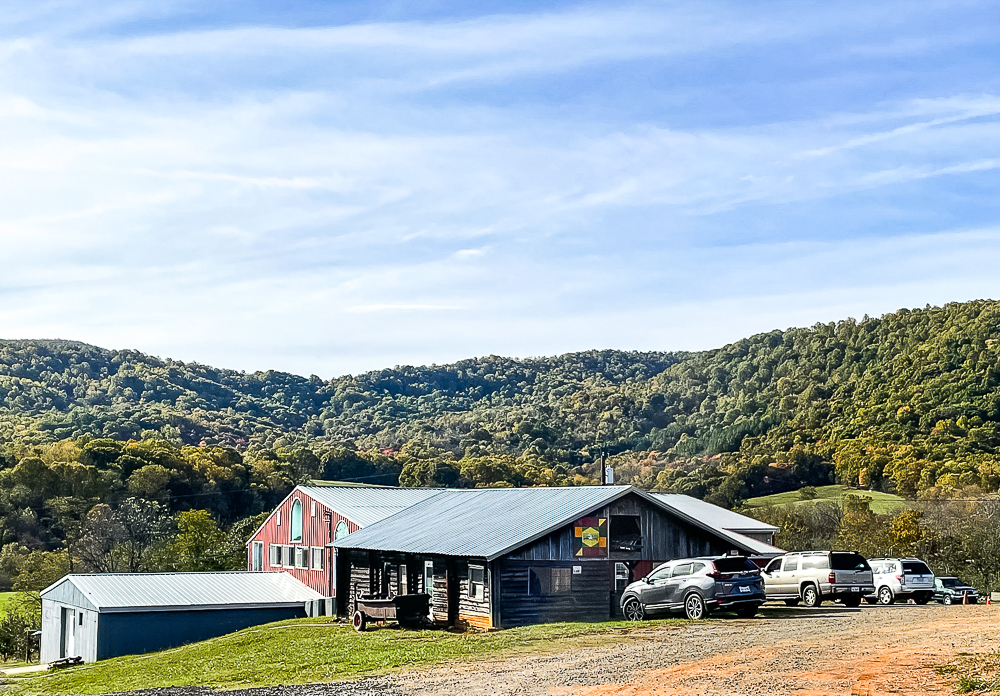 Here you can pick your own apples and taste delicious wine.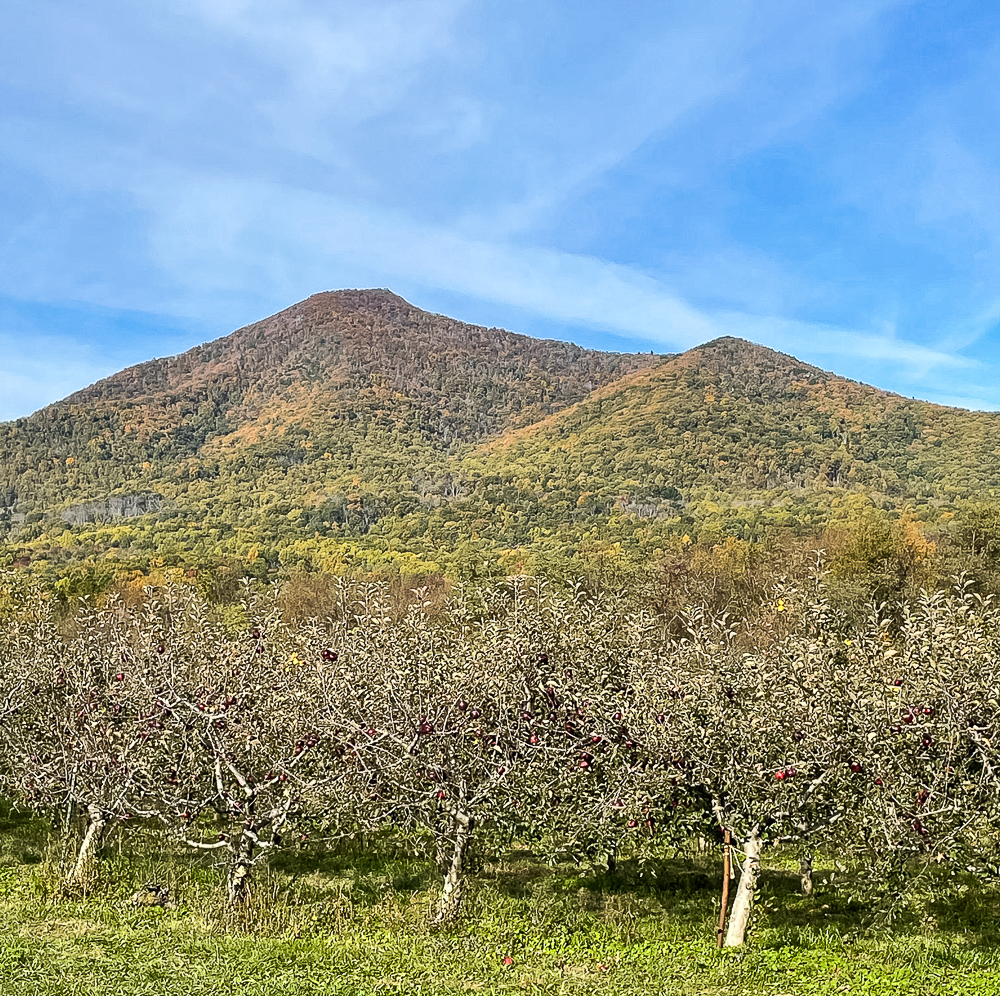 There is a picnic pavilion to enjoy drinking wine with a picnic in warm weather.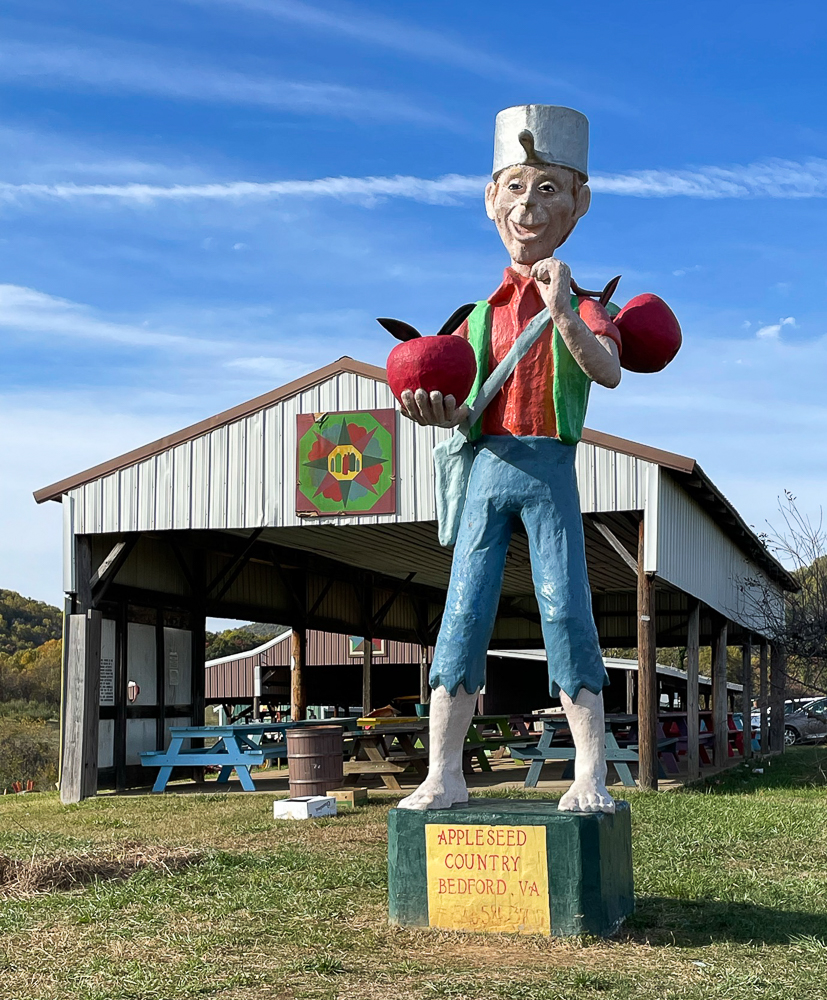 I have been a fan of this winery for a long time.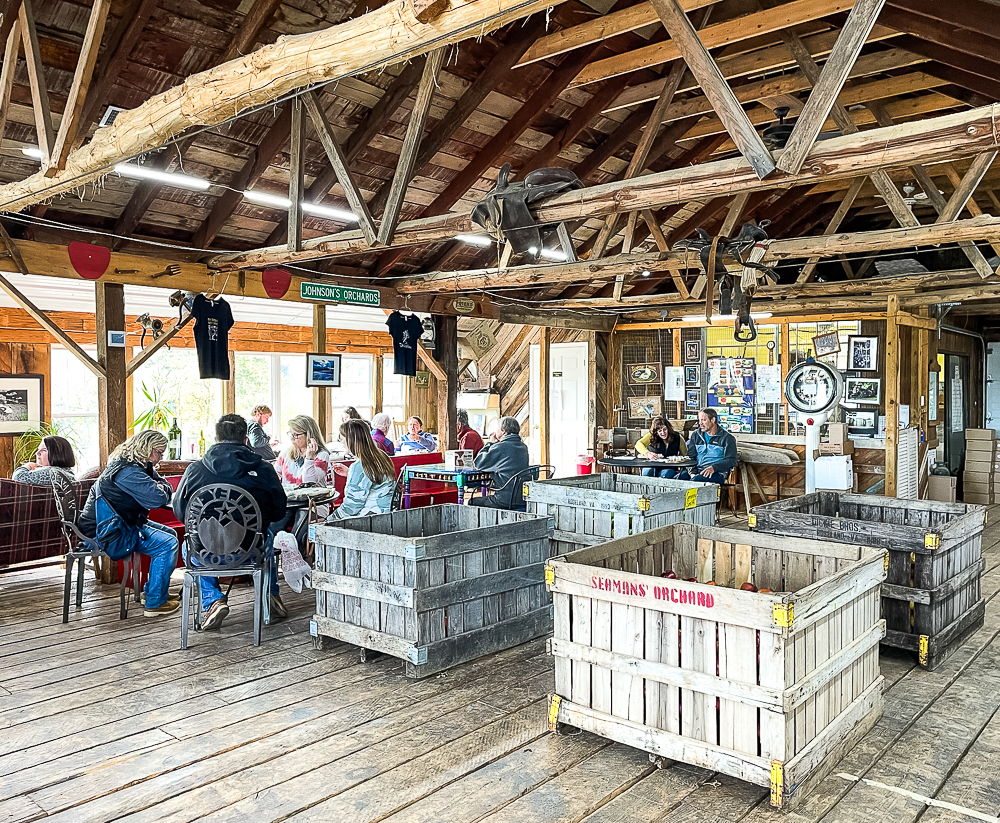 Mama and I enjoyed looking around to see what was for sale. We meant to buy cider donuts but we forgot when it was time to go.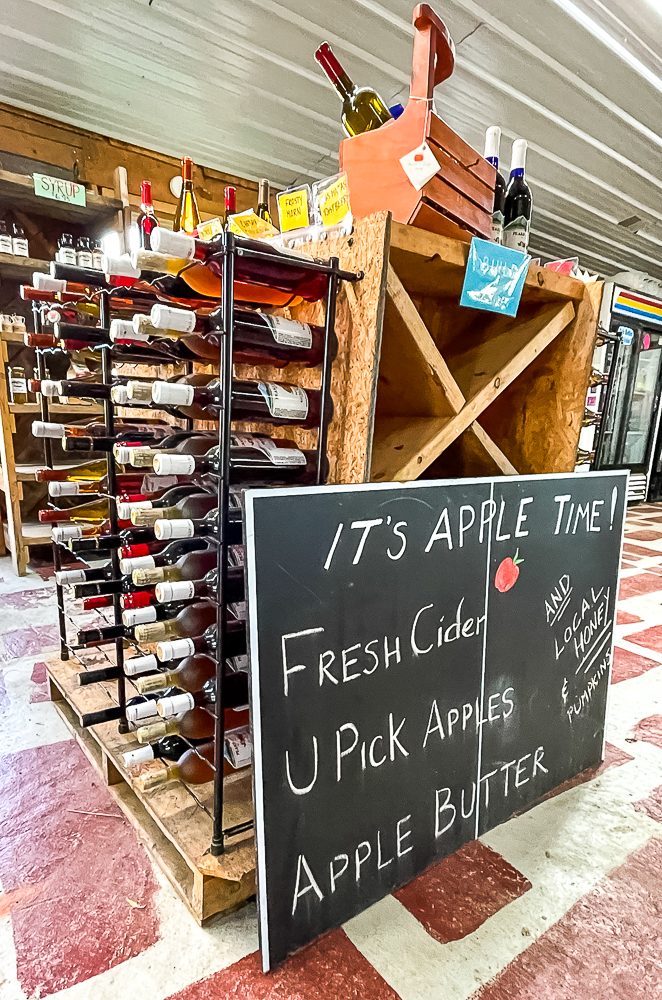 We ordered flights of wine to try and they were ready pretty quickly.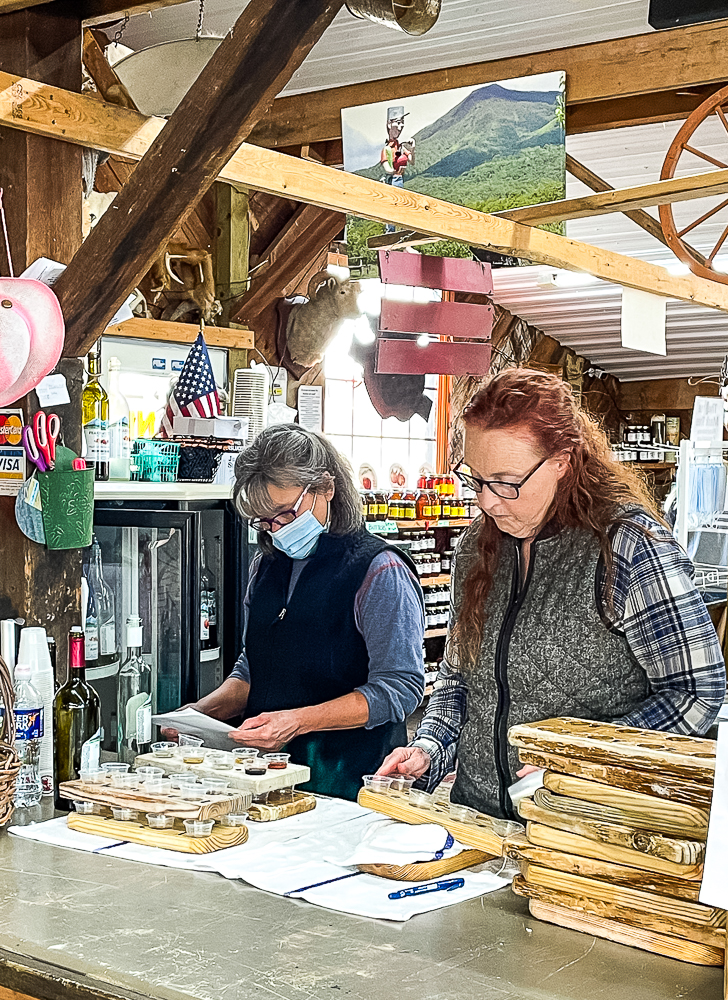 For the flight, you pick eight wines from this list.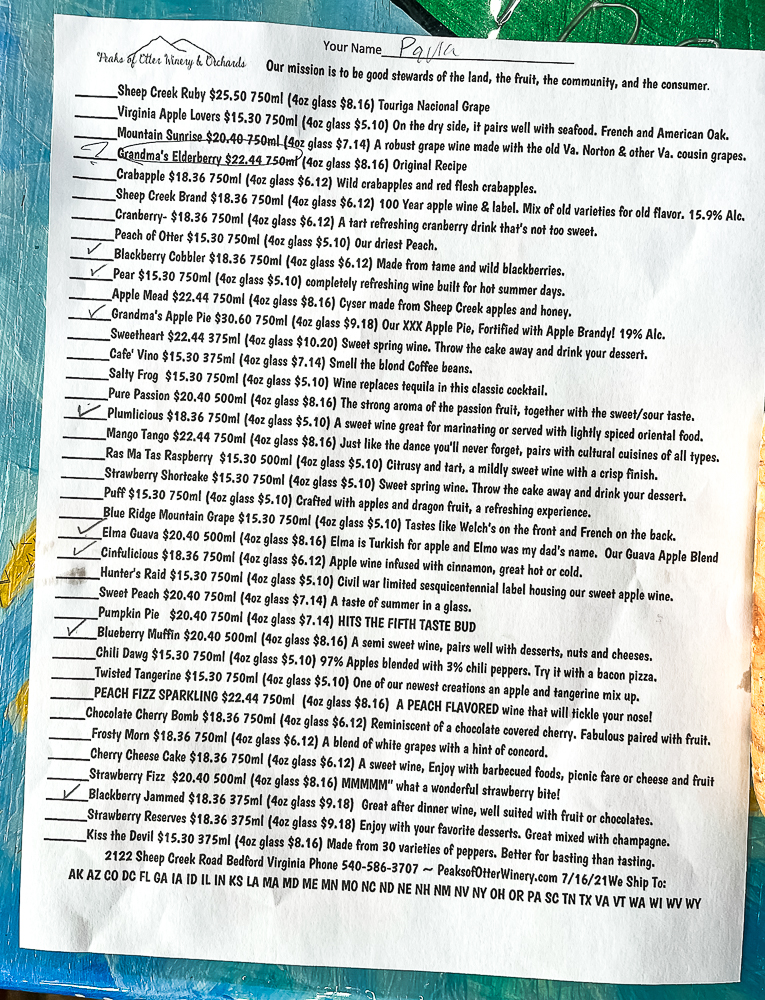 This is my flight.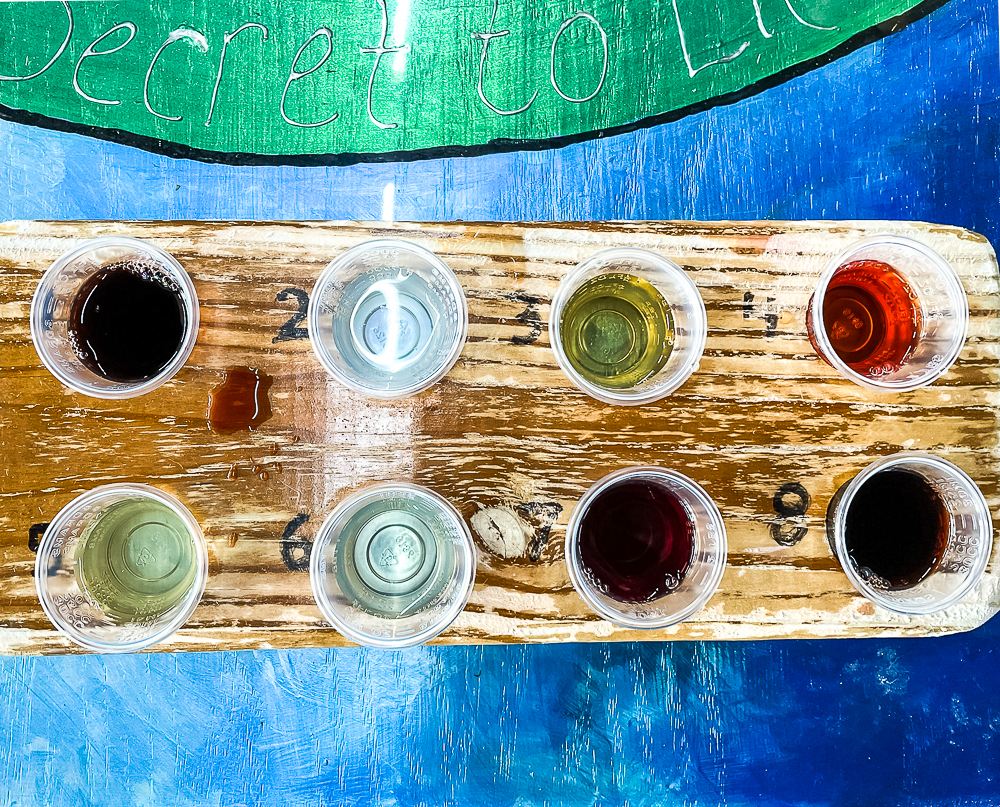 We both enjoyed tasting the wines. My favorite was Blackberry Jammed and Mama's was Pear.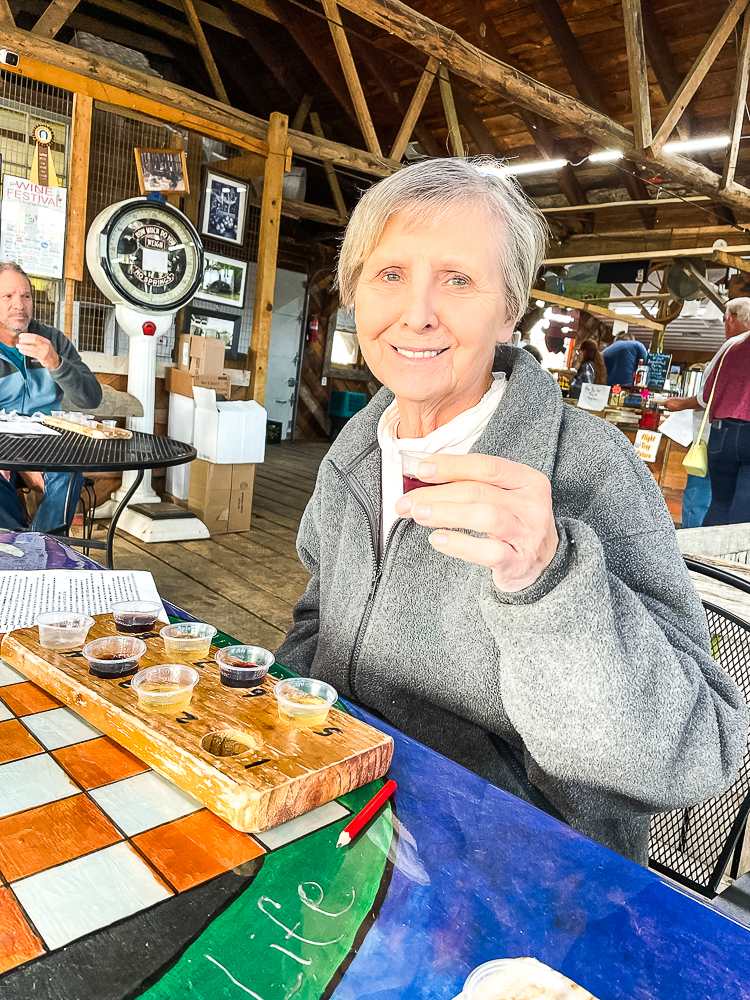 The Town of Bedford
The town of Bedford is famous because it lost 19 young men, all part of Company A of the 116th Regiment of the 29th Division, and the first wave of American soldiers to hit the beaches in Normandy. Later in the day three more young men were shot and killed.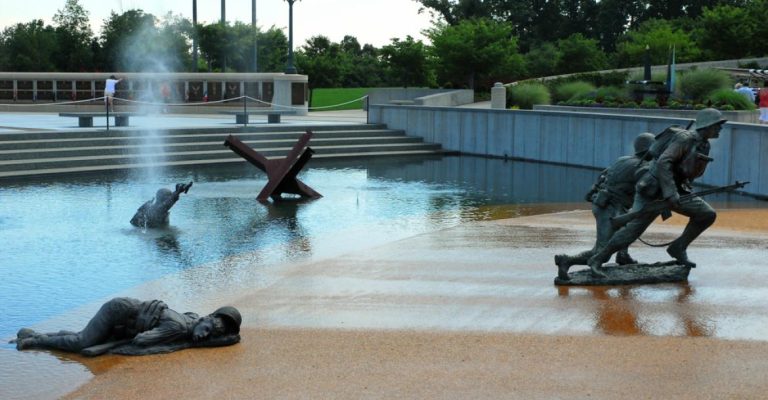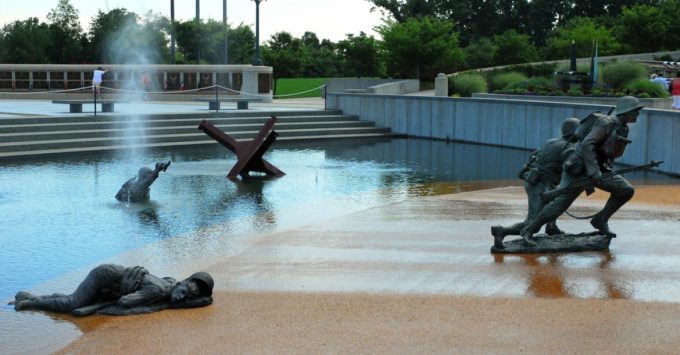 This was one of the steepest death tolls of any US community. The Bedford Boys book and the movie chronicle it all.
The streets of Bedford are lined with flags honoring these soldiers.
When visiting Bedford, don't miss the National D-Day Memorial.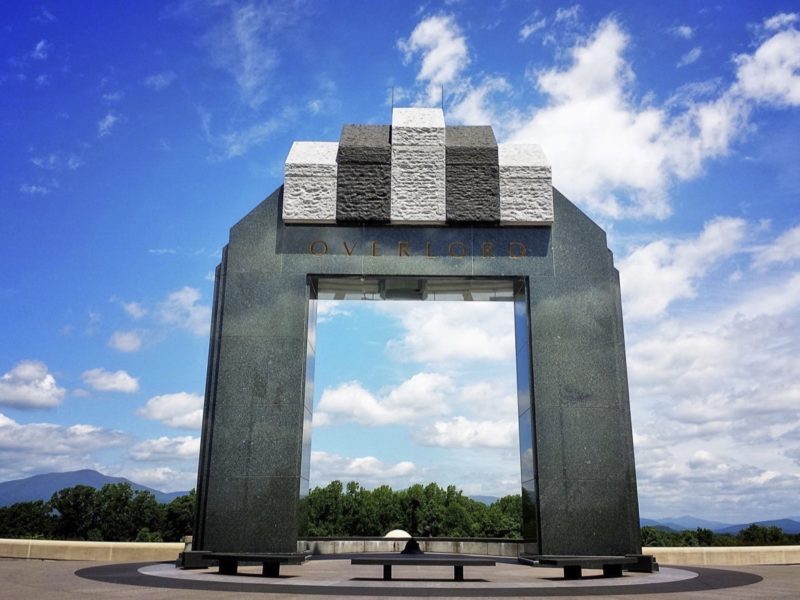 If you are ever traveling through Virginia, don't miss visiting beautiful Bedford County.