This post and photos may contain Amazon or other affiliate links. As an Amazon Associate I earn from qualifying purchases. If you purchase something through any link, I may receive a small commission at no extra charge to you. All opinions are my own.
This post is sponsored by LockerLookz.  All opinions are truthful and my own.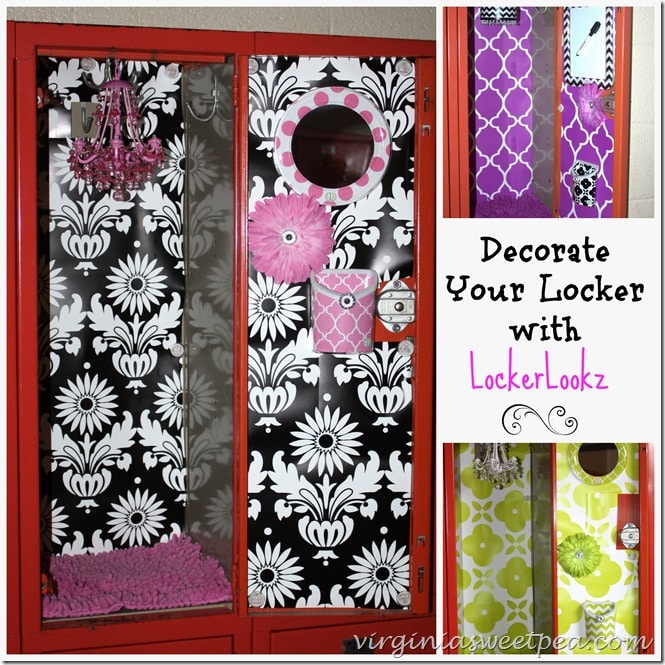 One of the first questions I get asked every school year by my 7th grade students is "Where is my locker?" Like a child's room at home, a locker at school is their special spot for the year where they can keep their things and even decorate.  Decorating a locker is fun and easy with LLZ by LockerLookz, a collection of mix and match locker decor including wallpaper, mirrors, white boards, pencil holders, rugs, and chandeliers.  In a short few minutes, a locker can be transformed from drab to fab!
When I was offered the chance to work with LockerLookz, I couldn't wait to get the product and get started.  My plan was to decorate a locker for an 8th grader as a surprise.  I wouldn't know who would get the locker, but I would tell the teacher assigned to the locker to make sure that it was assigned to a girl.  After my LLZ product arrived, I realized that I had enough supplies to decorate a locker for a 6th, 7th, and an 8th grade girl.  Three girls are going to be surprised when they open their locker for the first time in August!
Locker Before Decorating with LockerLookz
The lockers at my school are standard half size and are quite drab.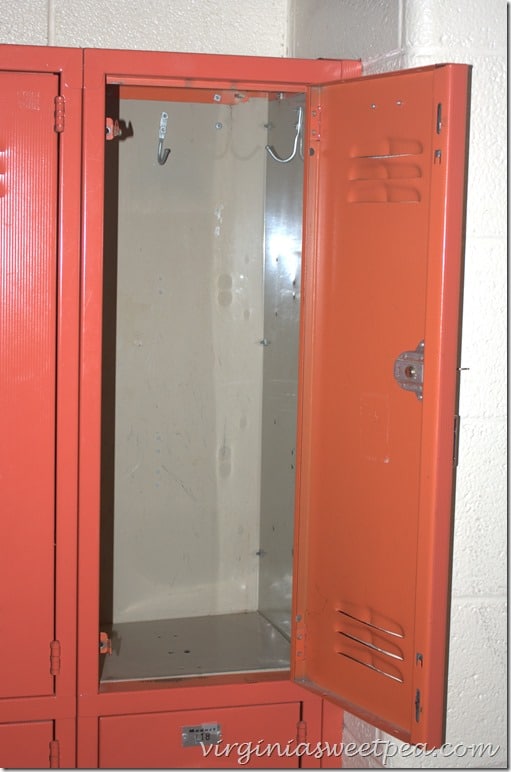 Decorating a Locker with LockerLookz
An 8th grader will be surprised when she opens her locker to find it decorated with a purple, white, and black theme.  The white board will be handy for reminders and the pen and pencil holder will make it easy to keep extra supplies on hand.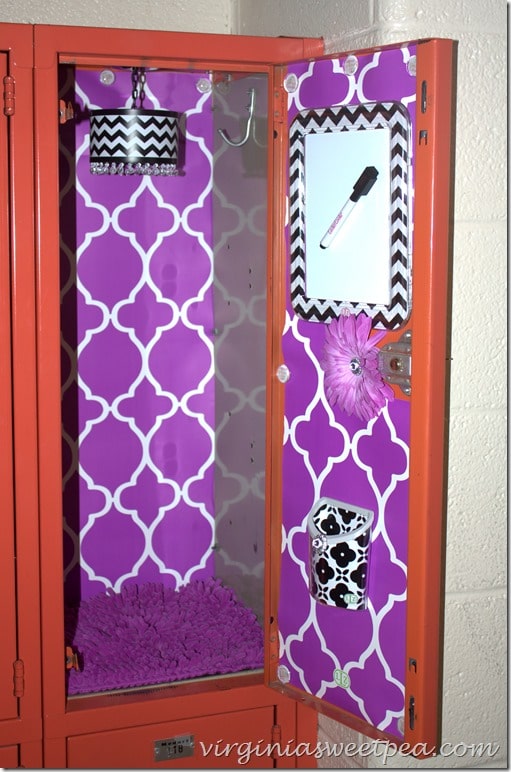 The chandelier has a motion detector and actually lights up!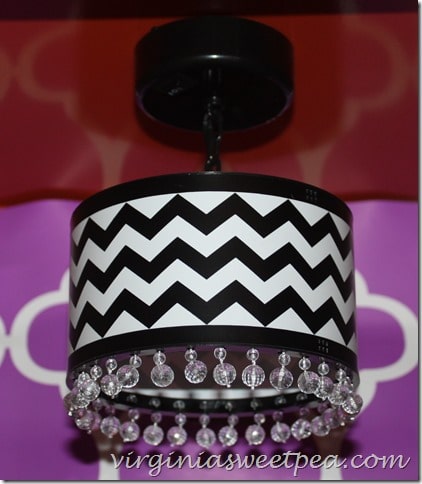 Look how a locker decorated with LockerLookz stands out!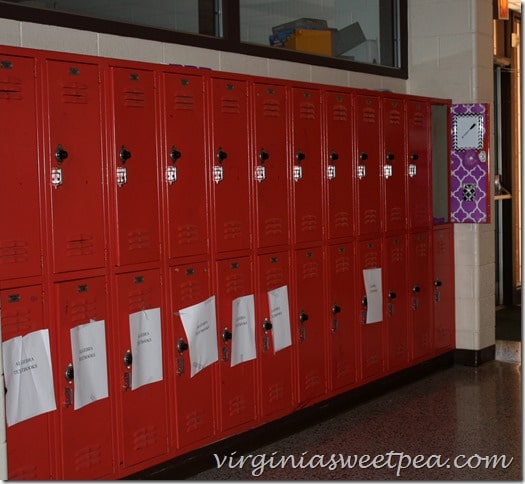 A 7th grader will find her locker decorated in lime green and white.  My friend, Lakelyn, a rising 9th grader helped me to decorate the lockers.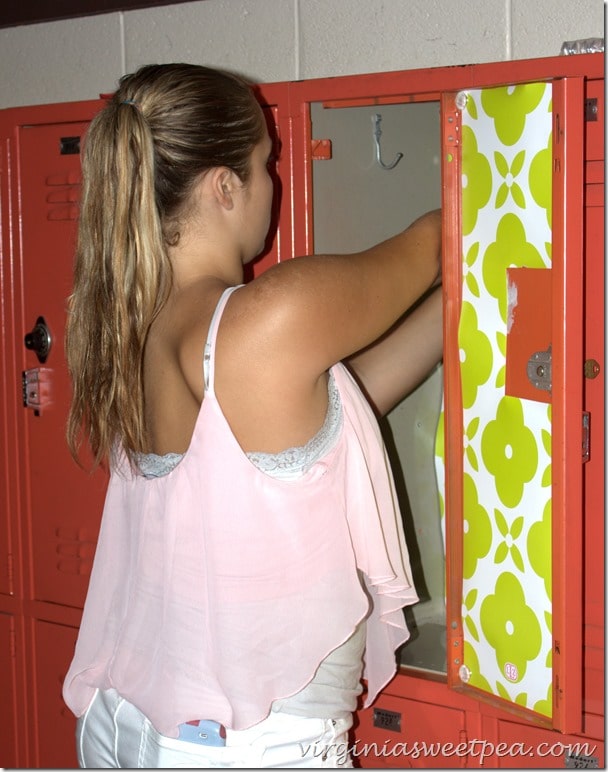 The wallpaper has a grid on the back making it easy to cut to fit the size of the locker.  The wallpaper attaches to the locker with provided magnets.  The locker isn't damaged and the wallpaper can be used from year to year.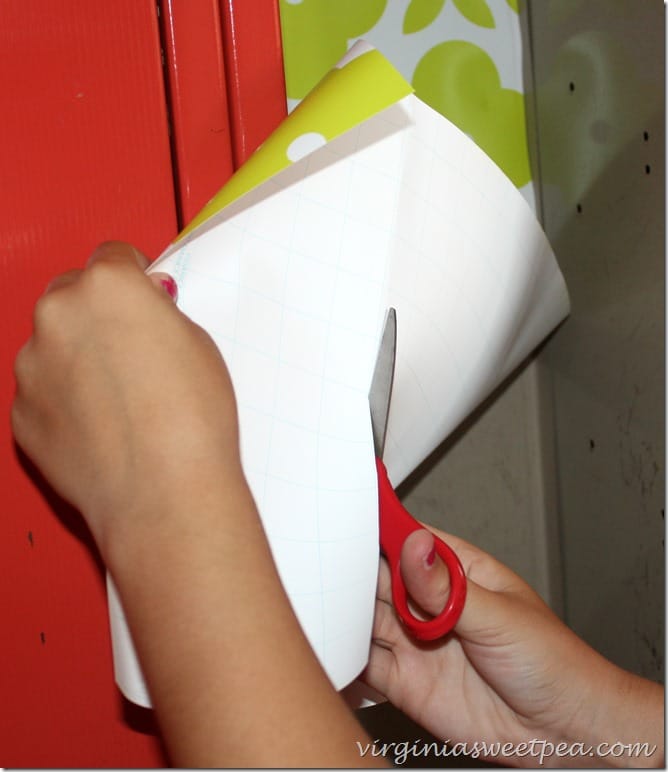 Lakelyn and I loved this blingy chandelier.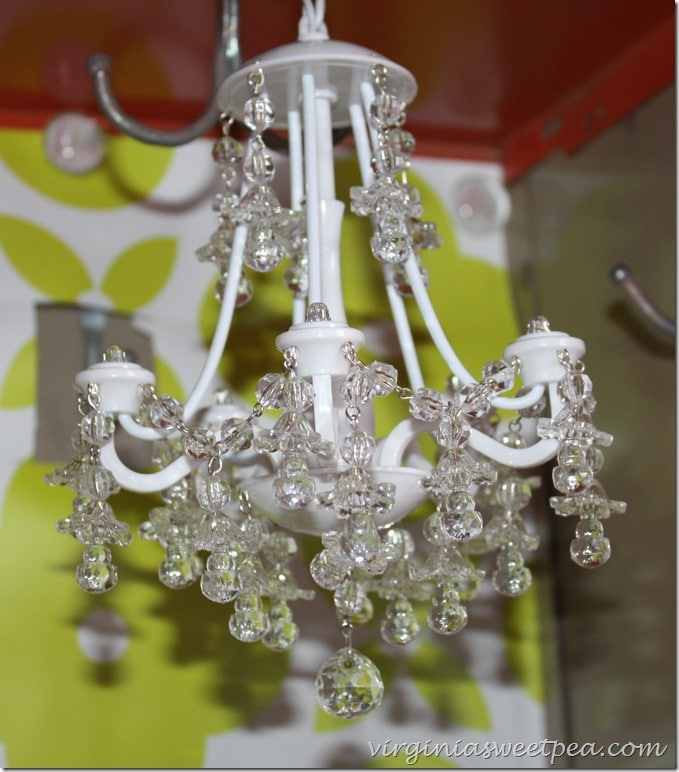 The locker rug is such a fun touch!  This is the completed 7th grade locker.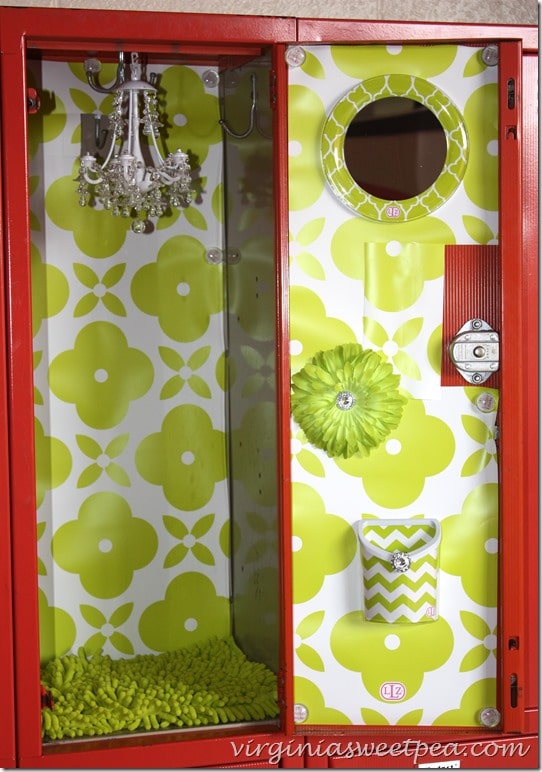 The locker decorated for a 6th grader has a black, white, and pink theme.  Lakelyn and I agreed that this is our favorite of the three!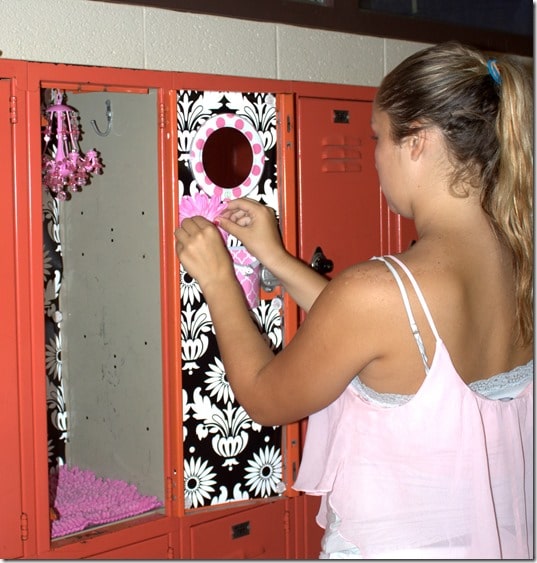 Would you not die if you were a new to the building 6th grader and you found this in your locker?  I can't wait to see who gets it!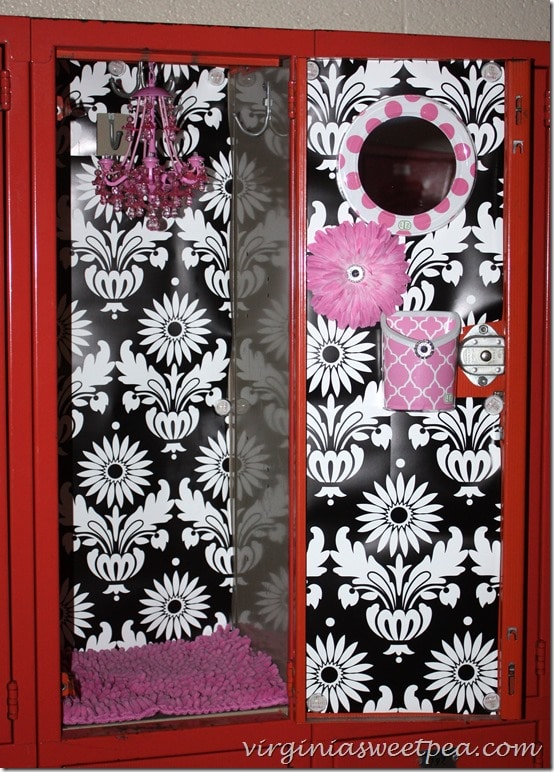 LockerLookz is the original brand of high fashion locker decorations and can be found at Michaels, Staples, AC Moore, and Meijer.
Enter the Instagram Contest!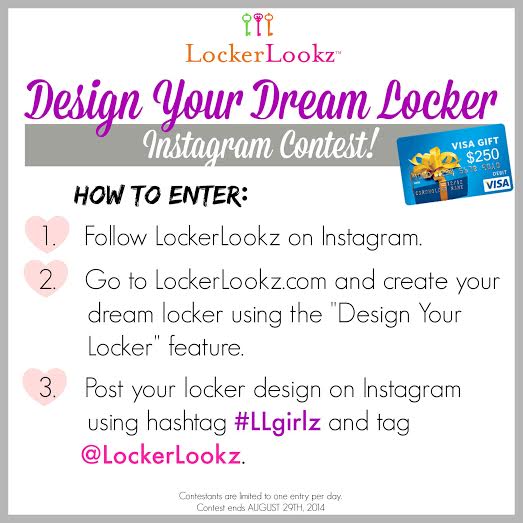 If you like what you see, you can enter to win a grand prize of a $250 Visa gift card for a back to school shopping spree.  Eight winners (one per week) will receive their full locker design.
1.  Follow LockerLookz on Instagram
2. Go to LockerLookz.com & create your dream locker design using the "Design your Own Locker" feature
3. Post your locker design on Instagram using hashtag #LLgirlz and tag @LockerLookz
Contest dates:  July 5 – August 29, 2014
Contest ends: August 29
See contest rules for more details.
You can connect with LockerLookz on Facebook, Pinterest, Twitter, and Instagram.
Which of the three locker designs was your favorite?
You can check out how other bloggers used LookerLookz to design locker decor by clicking on the links below.