Decorate a Locker with LockerLookz
One of the first questions I get asked every school year by my 7th grade students is "Where is my locker?"
Like a child's room at home, a locker at school is their special spot for the year where they can keep their things and even decorate.
Decorating a locker is fun and easy with LLZ by LockerLookz, a collection of mix and match locker decor including wallpaper, mirrors, white boards, pencil holders, rugs, and chandeliers.
Update: LockerLookz no longer is in business. This post has been updated with current links for locker shopping!
In a short few minutes, a locker can be transformed from drab to fab!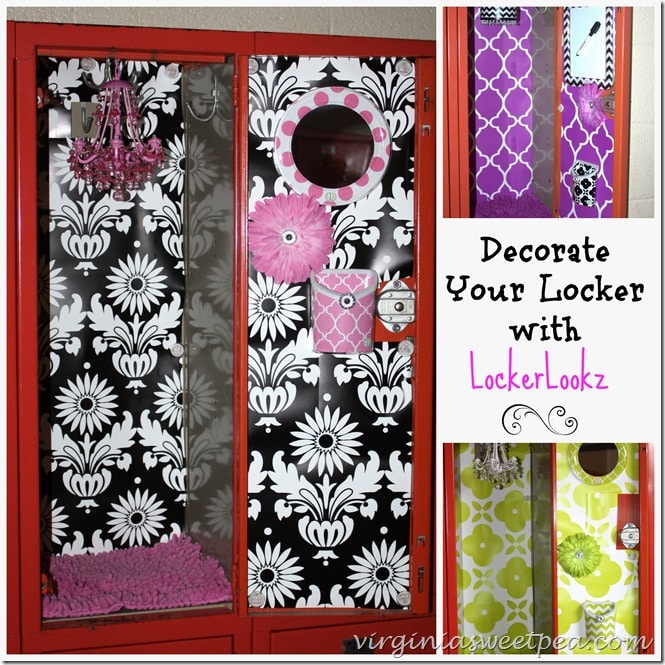 When I was offered the chance to work with LockerLookz, I couldn't wait to get the product and get started.
My plan was to decorate a locker for an 8th grader as a surprise. I wouldn't know who would get the locker, but I would tell the teacher assigned to the locker to make sure that it was assigned to a girl. A
fter my LLZ product arrived, I realized that I had enough supplies to decorate a locker for a 6th, 7th, and an 8th grade girl.
Three girls are going to be surprised when they open their locker for the first time in August!
Locker Before
The lockers at my school are standard half size and are quite drab.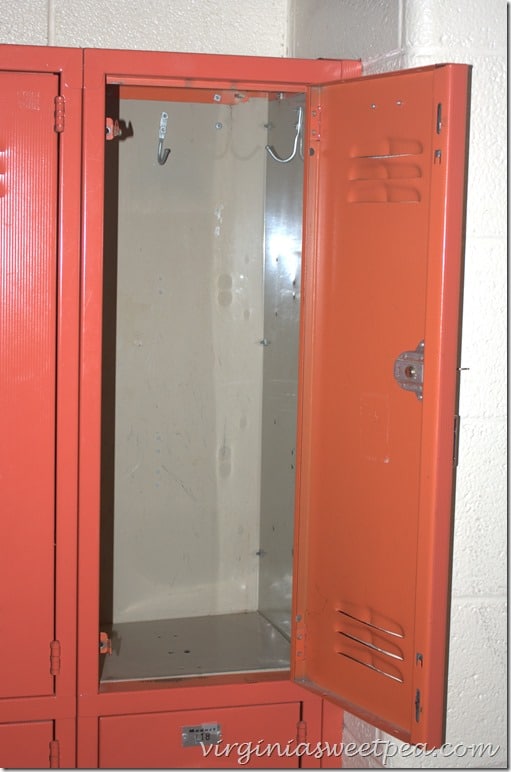 Decorating a Locker
An 8th grader will be surprised when she opens her locker to find it decorated with a purple, white, and black theme.
The white board will be handy for reminders and the pen and pencil holder will make it easy to keep extra supplies on handy.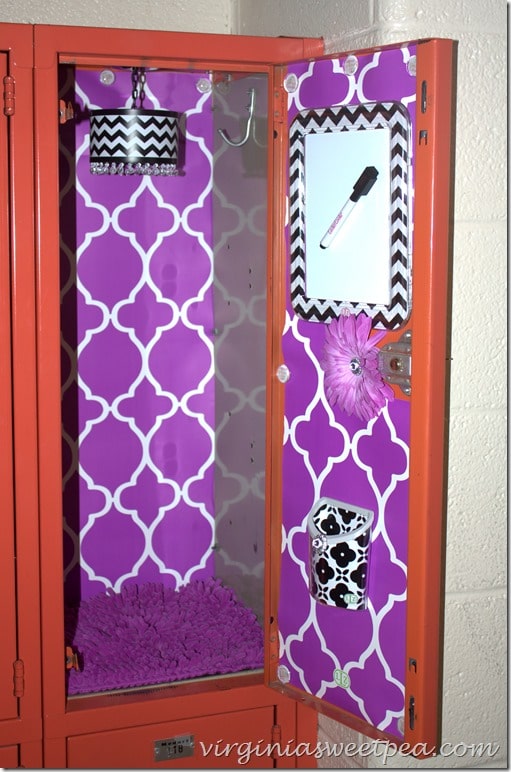 Locker Decor Sources
The chandelier has a motion detector and actually lights up!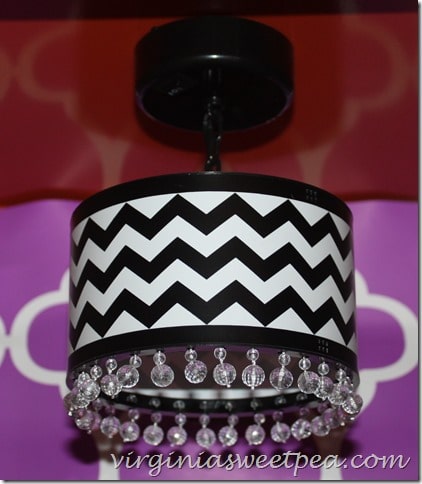 Look how a locker decorated with LockerLookz stands out!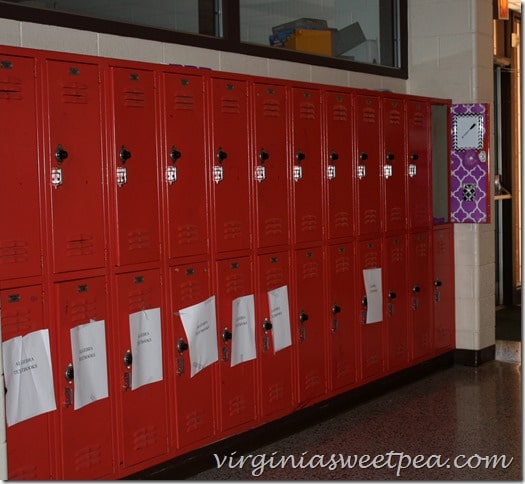 A 7th grader will find her locker decorated in lime green and white. My friend, Lakelyn, a rising 9th grader helped me to decorate the lockers.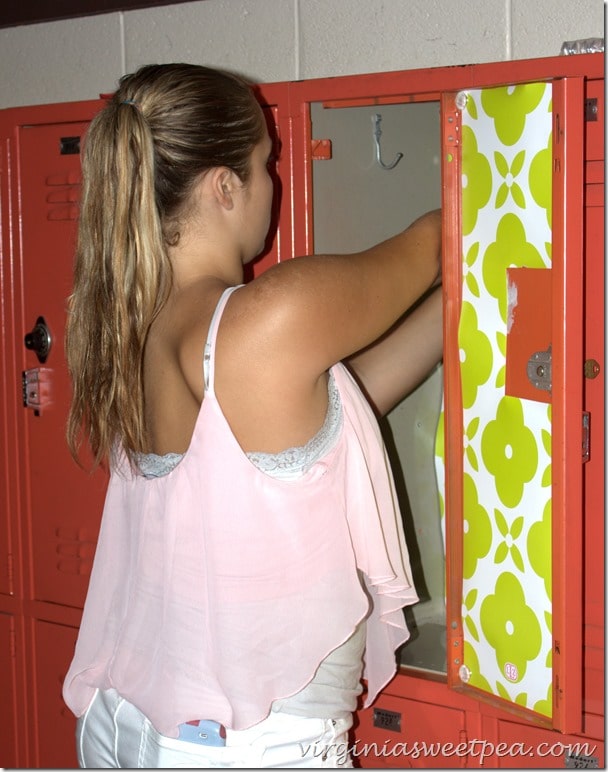 The wallpaper has a grid on the back making it easy to cut to fit the size of the locker.
The wallpaper attaches to the locker with provided magnets. The locker isn't damaged and the wallpaper can be used from year to year.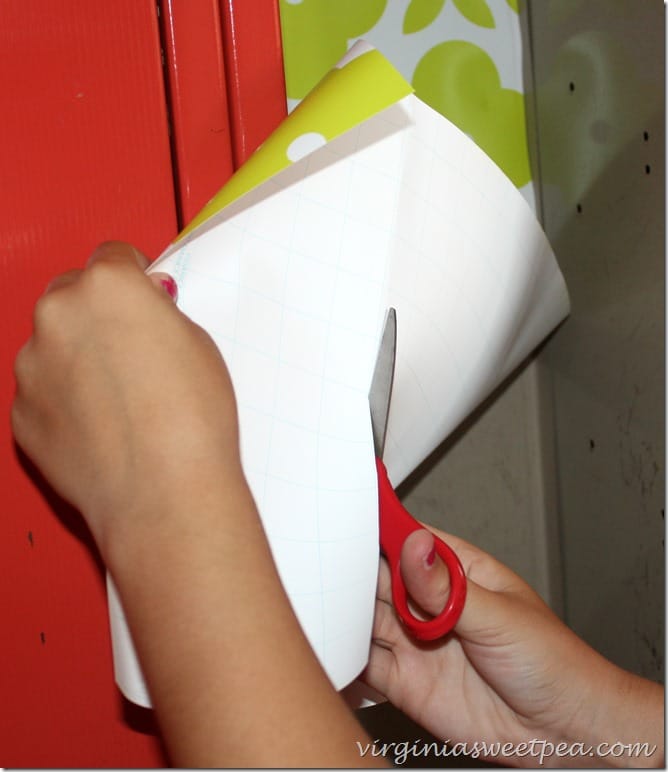 Lakelyn and I loved this blingy chandelier.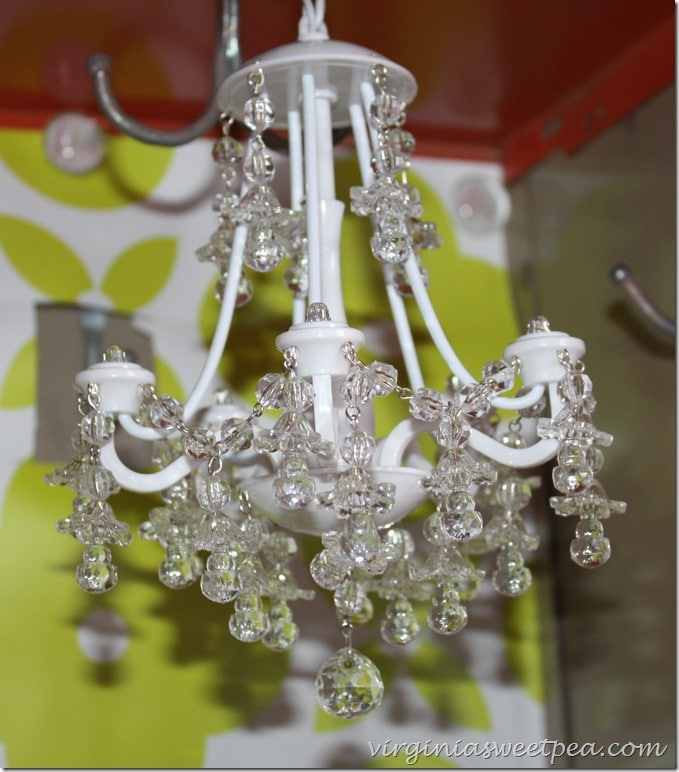 The locker rug is such a fun touch! This is the completed 7th grade locker.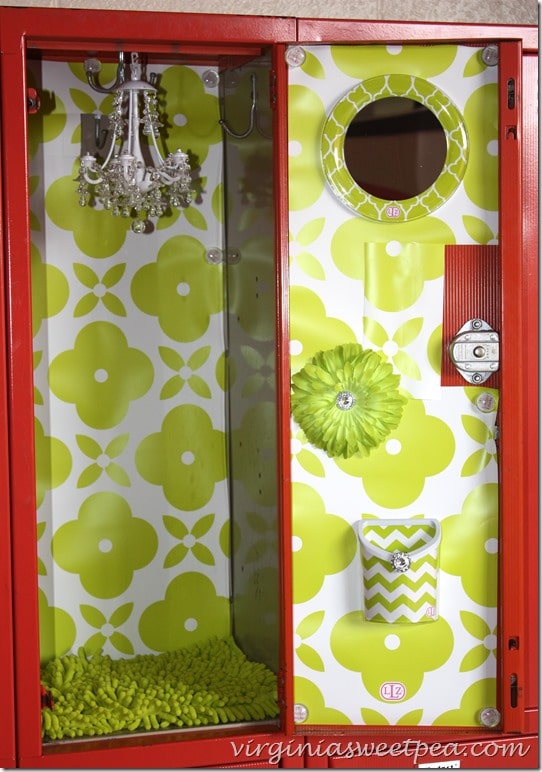 The locker decorated for a 6th grader has a black, white, and pink theme. Lakelyn and I agreed that this is our favorite of the three!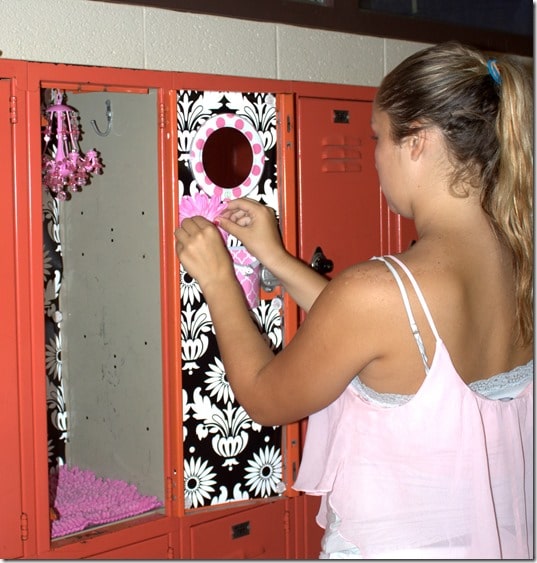 Would you not die if you were a new to the building 6th grader and you found this in your locker? I can't wait to see who gets it!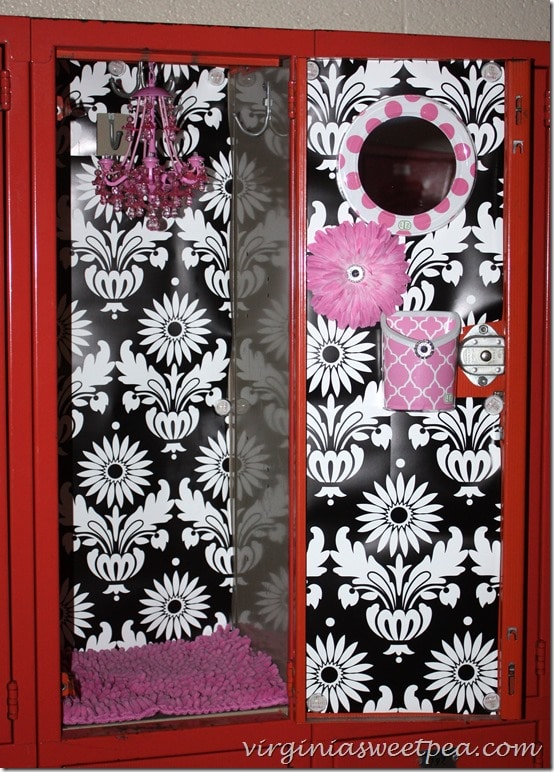 Which of the three locker designs was your favorite?