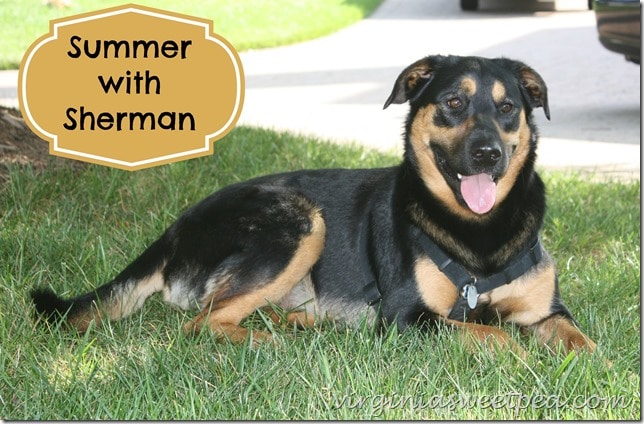 In case you've been wondering, Sherman is having a wonderful summer. He has enjoyed having me home with him all day and as an extra bonus, Mr. SP has been home a lot this summer, too. He's had his usual long walks in the morning and evening and has lounged by the air conditioning vent during the day when it's been especially hot.
Agility Training
Sherman's summer school is agility training. We've only been a few times and he loves it! Lots of treats are involved and he gets to be around other dogs, so agility is a winner in Sherman's book.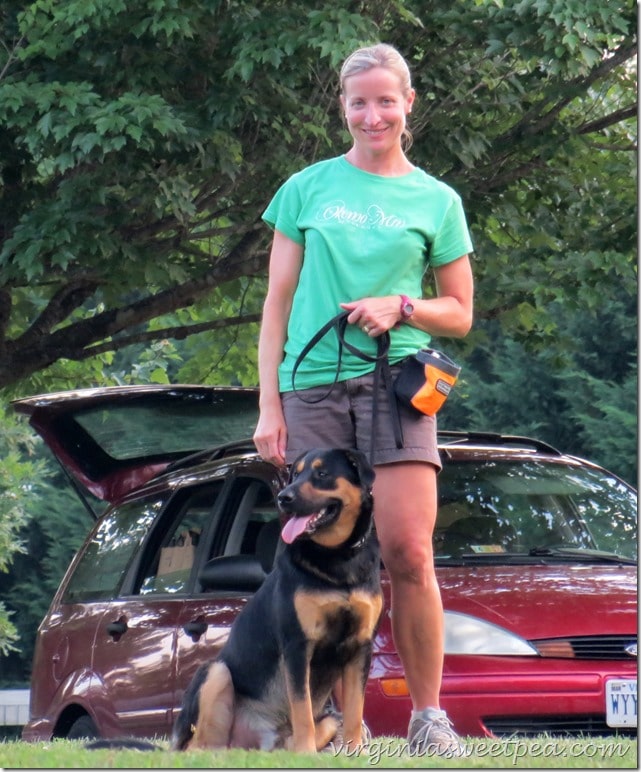 There are 18 dogs in Sherman's class. We are divided into three groups: small, medium, and large dogs. The instructors are wonderful and make sure that both the dogs and owners successfully navigate the obstacles and have fun in the process.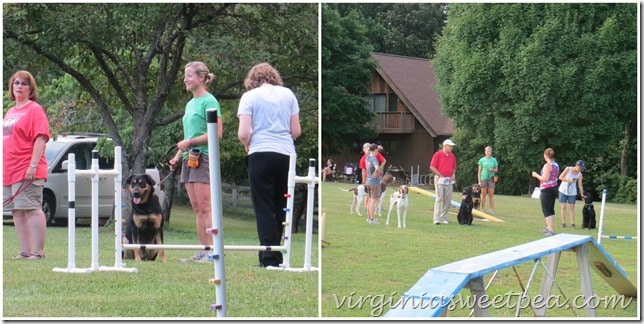 I knew Sherman wouldn't mind going through the tunnel because he's been exploring pipes since he was a puppy. Sometimes he scares me going into a large pipe in our neighborhood but he thinks it is great fun.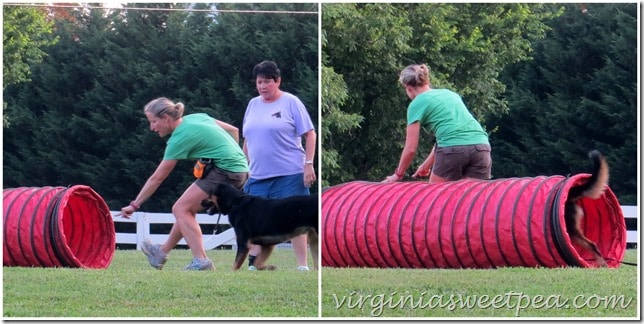 When he come out he gets a lot of praise and a treat.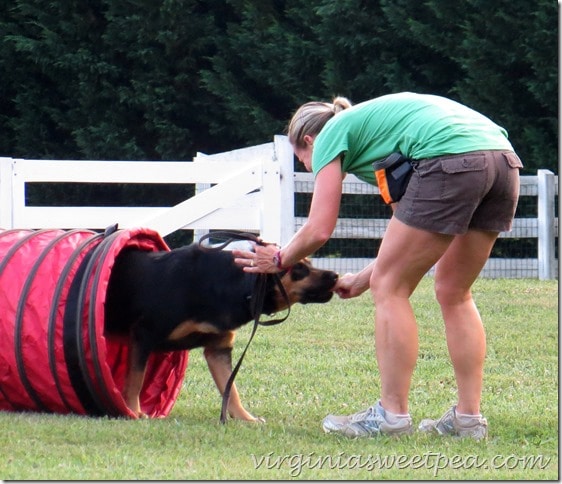 I didn't know if Sherman would go over the A-frame without being scared but it didn't bother him at all.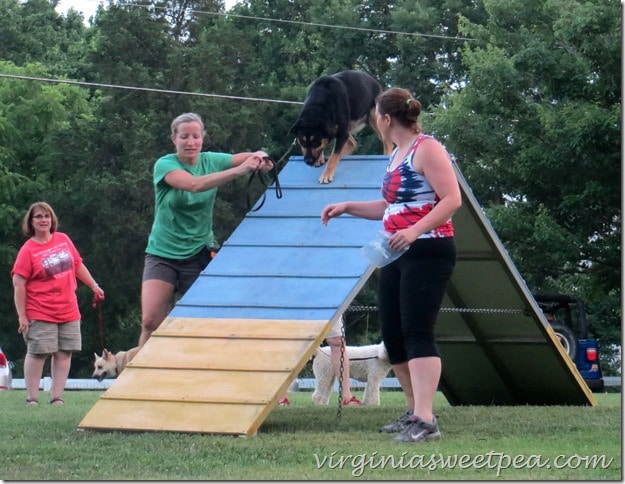 Sherman is pretty good with jumps, especially since he's practiced them at home in his friend Cajun's yard.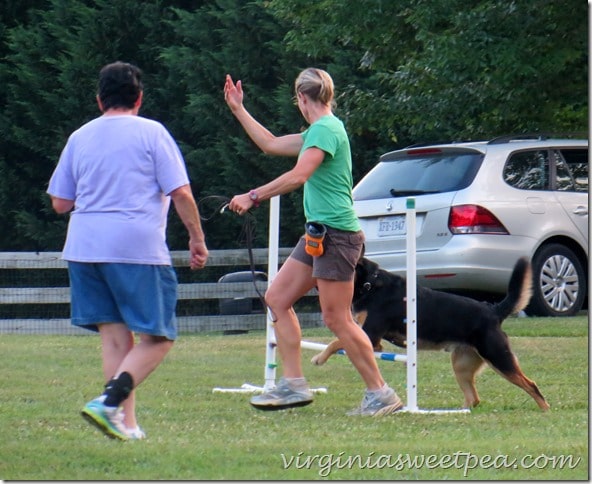 Smith Mountain Lake Fun
Sherman has spent a lot of time at the lake this summer. He loves to hang out on the dock, swim, go for walks, and ride on the boat. When we are going slow in the boat, Sherman jumps to the front and likes for me to sit with him. You can see that he loves his mommy.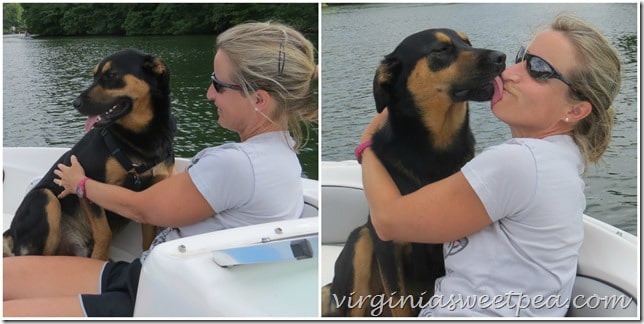 "Redneck Island" (not its real name, that's what we call it) is a fun stop on the boat. It's a real life redneck yacht club and is always a ton of fun.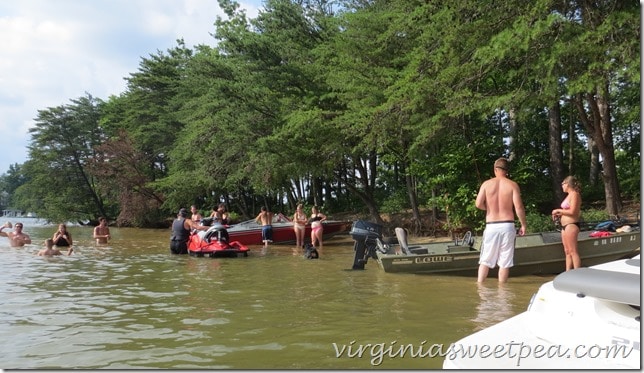 Sherman loves to run around the island, socialize, and of course swim.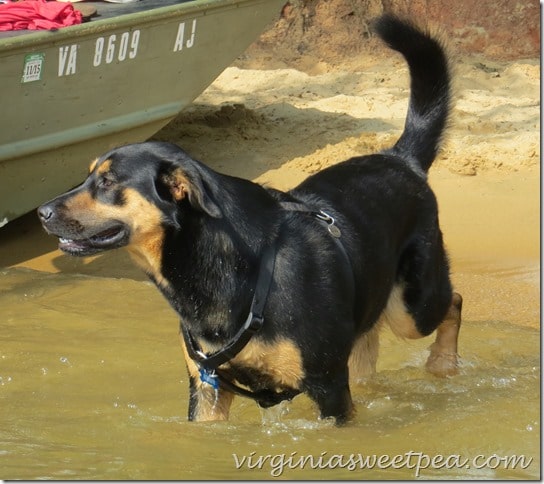 Sherman had a blast swimming with his new Rottie friend, Ladybug.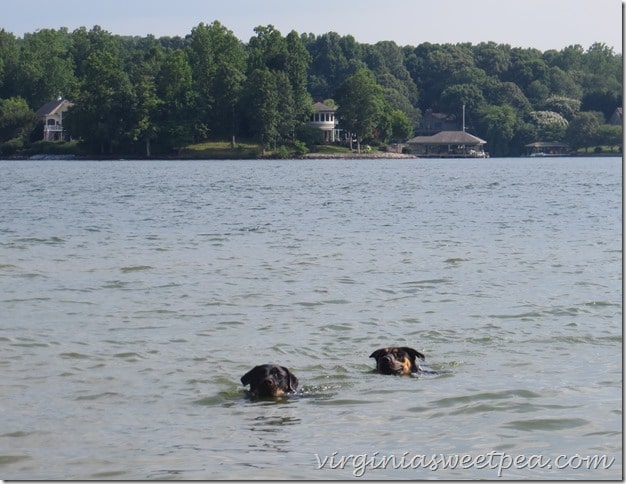 Ladybug and Sherman swam after ducks but weren't successful in getting any.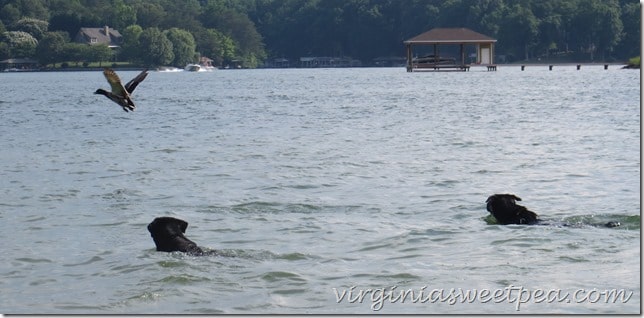 Ladybug spent some of her time fishing and left Sherman to hunt on his own.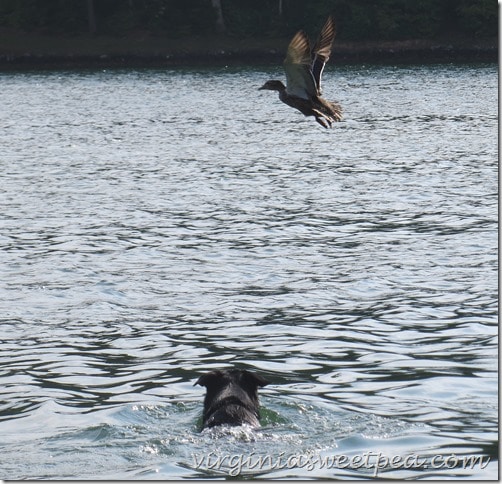 Summer is always fun and I've found that spending it with Sherman makes it an even better time.