DIY Decorator Pillows and Giveaway
This is an exciting week for fellow lovers of fabric and home decor. Over the next four days, nineteen blogging friends are sharing DIY decorator pillows made with gorgeous fabrics from OnlineFabricStore.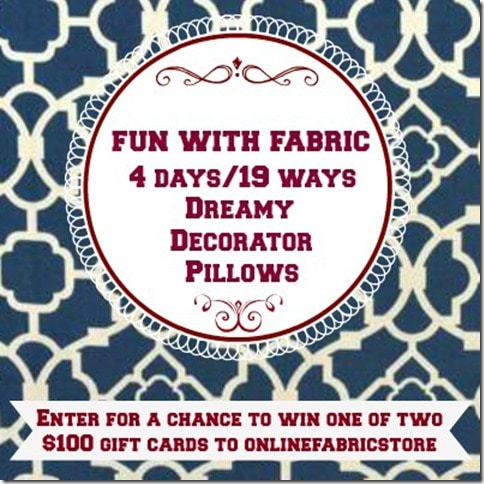 Pillows are one of the easiest ways to change the look of a sofa, chair or bed. Making a DIY decorator pillow isn't difficult and is something that anyone with basic sewing skills can accomplish. Once you master the technique, it's a snap to change the look of a room for not a lot of money.
Each participant in this challenge was invited to select one yard of fabric from OnlineFabricStore. I love browsing through fabric selections and quickly decided that my DIY decorator pillow would be made using Braemore's Ride Em Cowboy Chili fabric. I loved the vintage look of this fabric, the color, and of course, the cowboys.
Yee-Haw! After a short time at the sewing machine, I had two DIY decorator pillows with a fun cowboy theme to use in my home.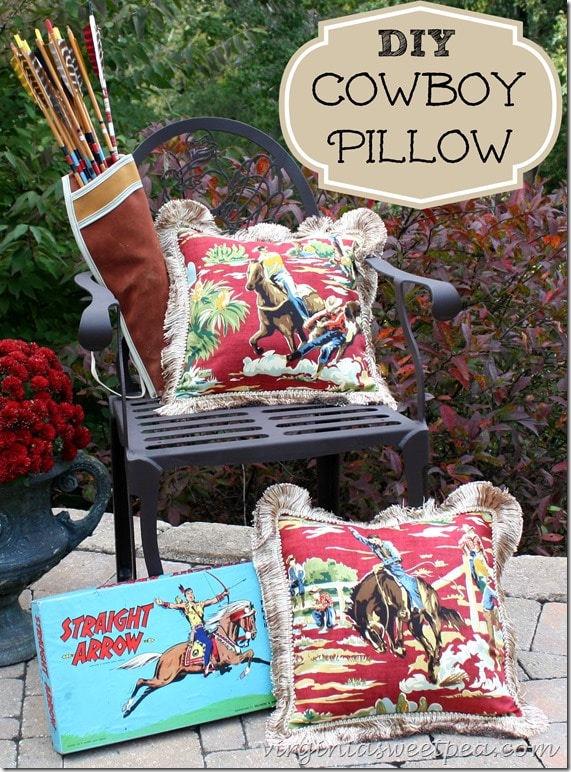 Do you like my vintage cowboy accessories? The quiver, arrows, and game were my dad's and date to the late 40's or early 50's.
Ride 'em Cowboy! This guy isn't about to get bucked off his horse.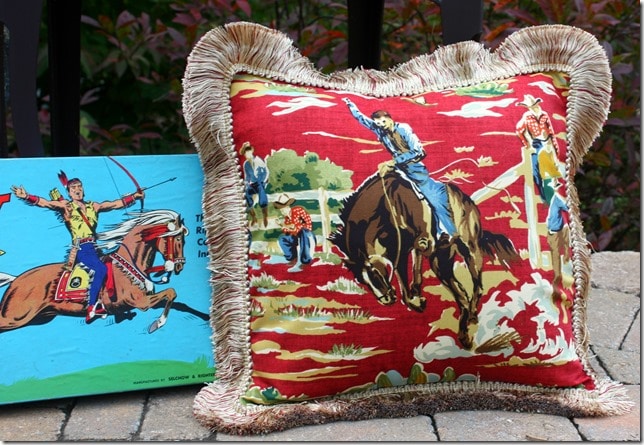 Did you know that I am a former equestrian? I don't ride anymore but I've never lost my love for horses, thus the horses on this fabric immediately appealed to me.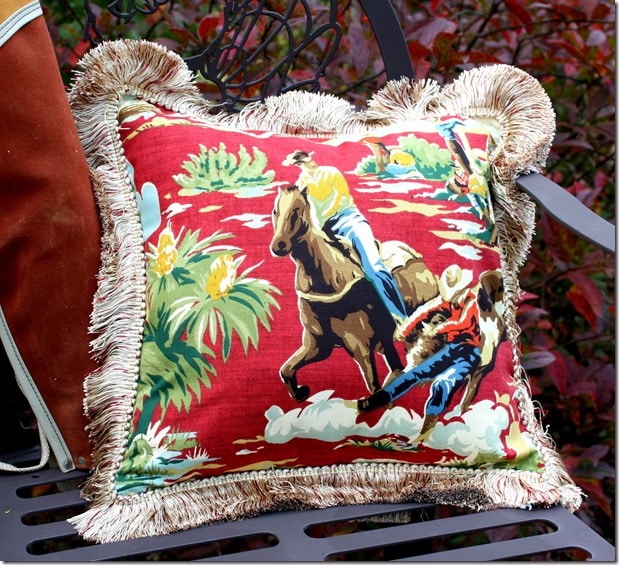 Now that you've seen the two pillows that I made with one yard of fabric, let me show you how I did it.
How to Make a DIY Designer Pillow
After my fabric arrived, I spread it out on my craft room floor to look for the repeat and to figure out what part of the fabric would be used for the two pillow fronts.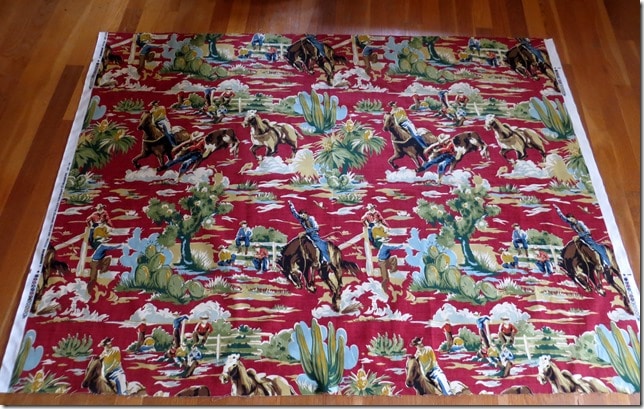 Since my pillow form was 16" x 16", I cut each pillow front 17″ x 17" to allow for a 1/2" seam allowance on each side. Two back pieces for each pillow were cut at 17" x 11. I like to make envelope style pillow covers because they are simple to sew and are easily removed.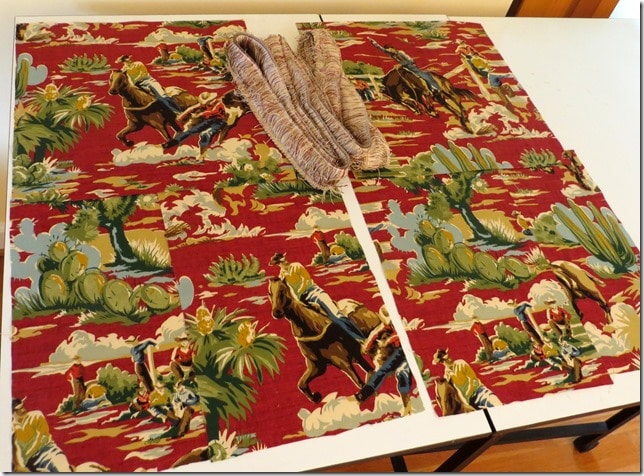 When sewing, your iron is just as important as your sewing machine. Fold each inside edge on the two back pieces in 1/2" and iron into place. Fold in again 1/2", iron, and then sew.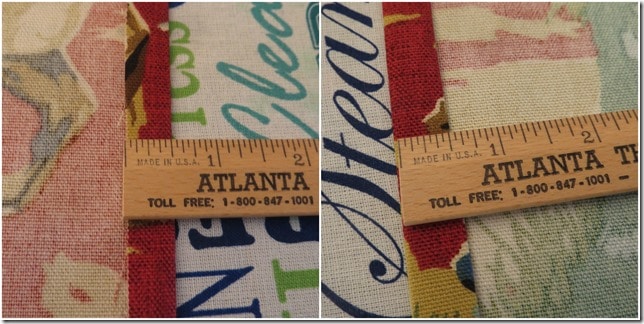 Now the back pieces are ready to be pinned to the front pieces.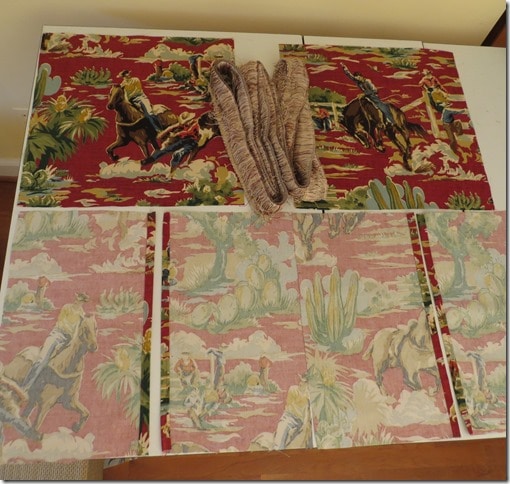 Right sides together, line up the edge of one back piece, then the other, and pin into place.
Sew around the perimeter of the pillow cover using a 1/2" seam allowance.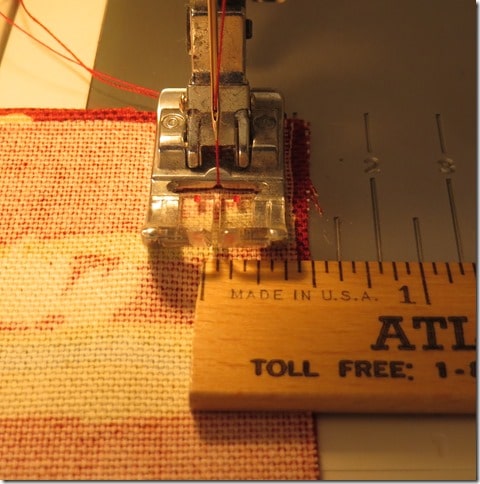 After sewing, trim the edges and clip the corners to remove bulk.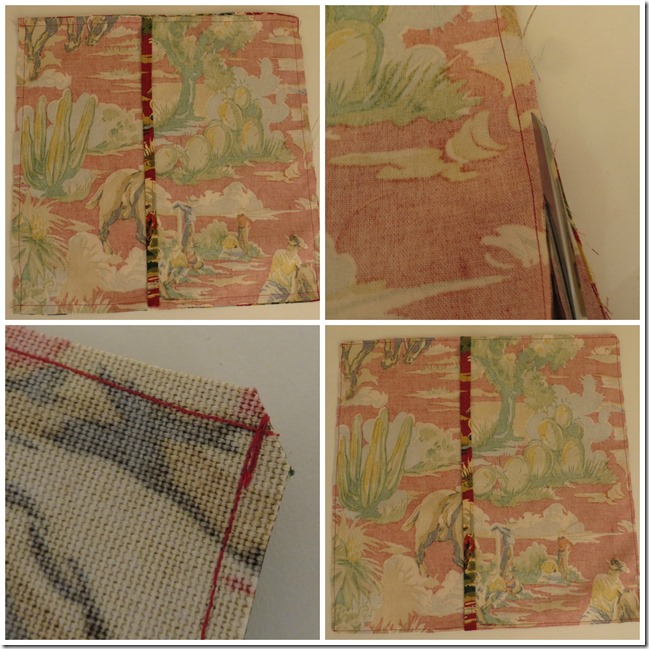 Turn the pillow cover right side out and press. The pillow cover is ready to use at this point. I added trim, so I had one more step.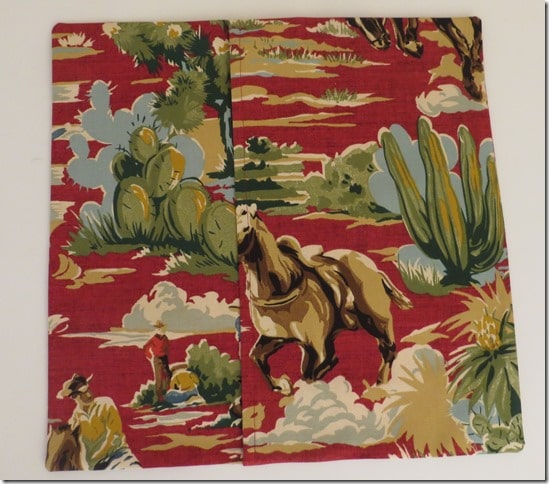 My trim came from a local estate store. OnlineFabric offers this trim that would be a good match if you plan to make your own version of this pillow.
I sewed the trim to the edge of the pillow using a straight stitch. Trim like this will unravel easily. To prevent unraveling where I started and stopped applying the trim, I sewed over those areas a few times with a zig-zap stitch before I started the straight stitch.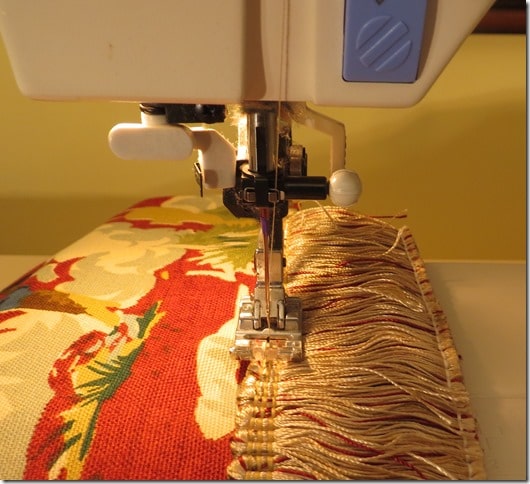 When I got to a corner, I clipped the temporary thread on the outer edge of the fringe. After the fringe was sewn into place, the temporary thread was removed and the fringe was fluffed.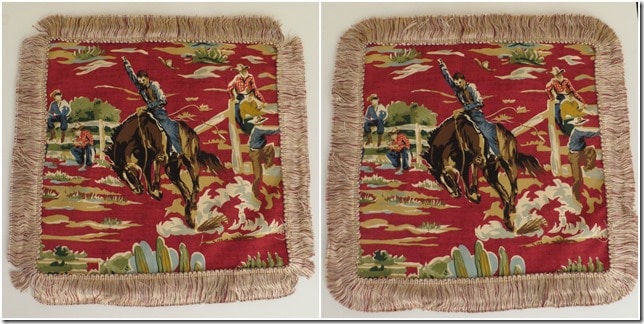 OnlineFabricStore graciously provided me with a pillow insert.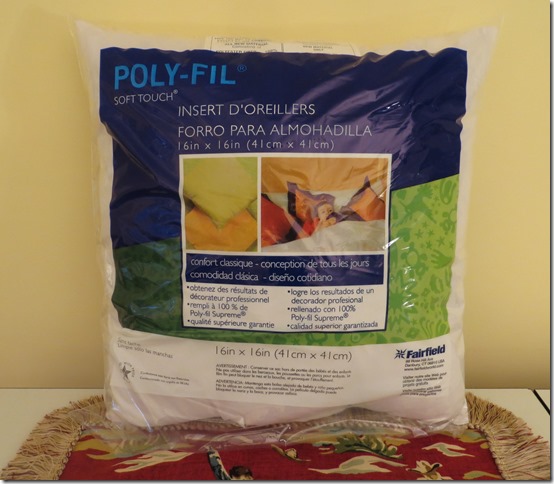 I needed a second insert since I was able to make not one, but two pillows from my one yard of fabric.
I made a quick and easy insert with two pieces of drop cloth (any cotton fabric would work – the drop cloth was ironed and on top of my fabric stash) for my second pillow.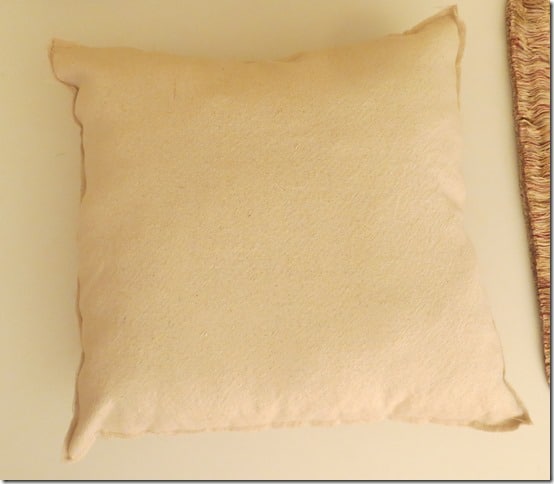 The inserts were added to the pillows and this project was done!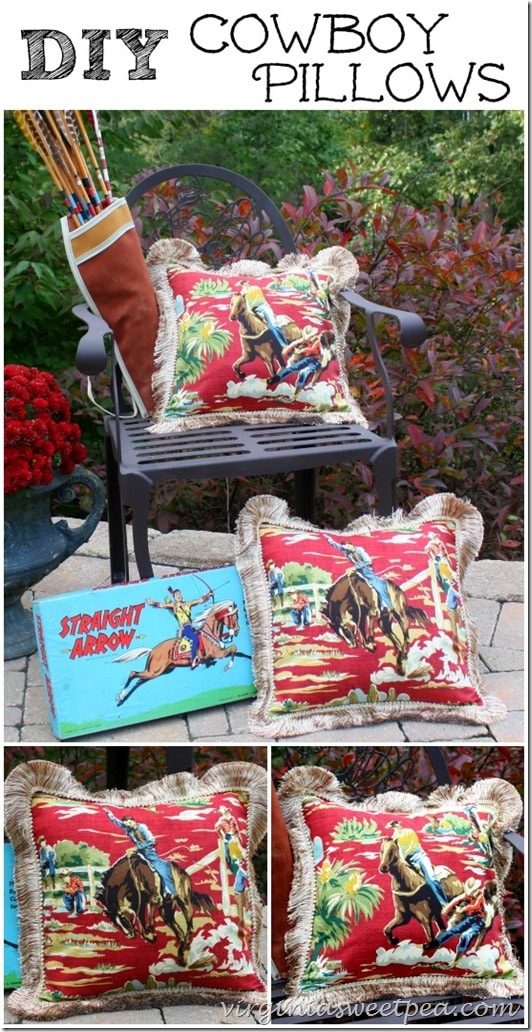 If you don't sew but want pillows for your home, OnlineFabricStore now offers ready-made decorative pillows at a very reasonable price.
Be sure to visit my friends who are also sharing DIY decorator pillow ideas and tutorials this week. I can't wait to see what fabric each selected and how they used their fabric to construct a pillow.
Fun With Fabric Pillow Tour
Monday
Tuesday
Wednesday
Thursday