Fall Centerpiece with Preserved Gourds
Did you know that you don't have to throw away your gourds after you have finished using them for decorating? I've been preserving mine for years and now have box upon box of preserved gourds to use for fall decorating?
How do you preserved gourds? It's easy! After Thanksgiving I put them on newspaper in our basement and by the next fall they are dry and ready to be cleaned, stained, and reused. You can find step-by-step directions here and here.
I enjoy filling bowls and crates with preserved gourds for fall displays. This year I used a variety of preserved gourds displayed in milk glass on a silver tray along with pine cones and seed balls.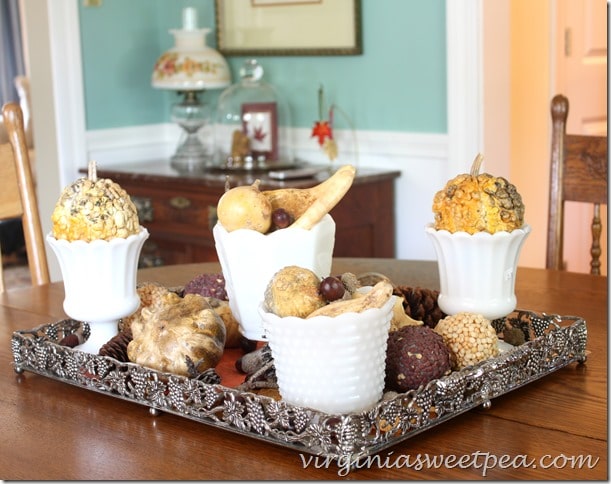 I like the yellow, brown, orange, and black tones that the preserved gourds have. Isn't it amazing that these dry and can be used year after year?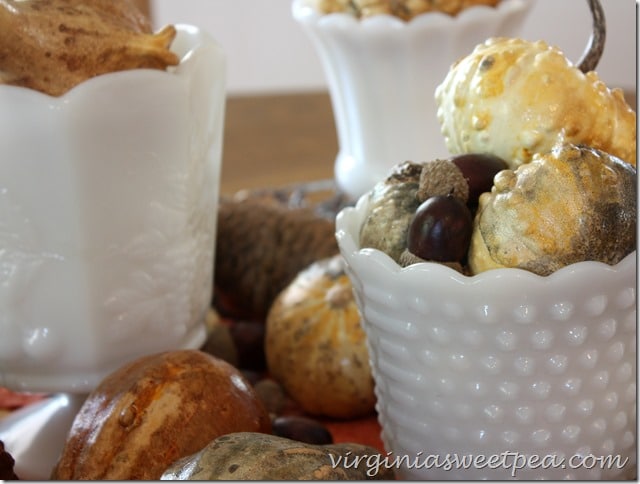 The seed balls were made by gluing lentils to a Styrofoam ball. I made these a long, long time ago.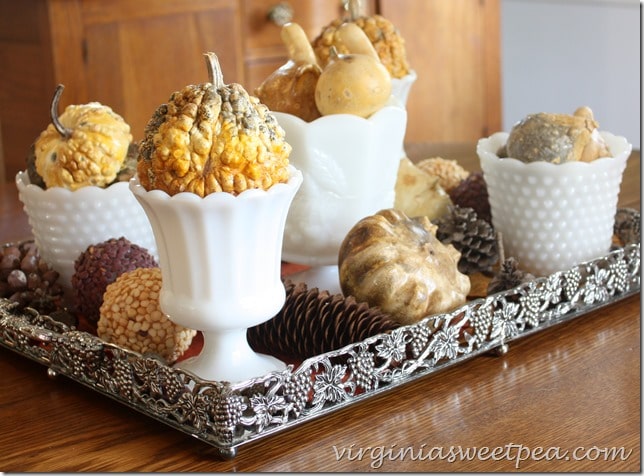 This knotty gourd was originally green! It was a volunteer that came up in my garden and grew over the deer netting. I let it grow not knowing what I'd get when the gourds developed.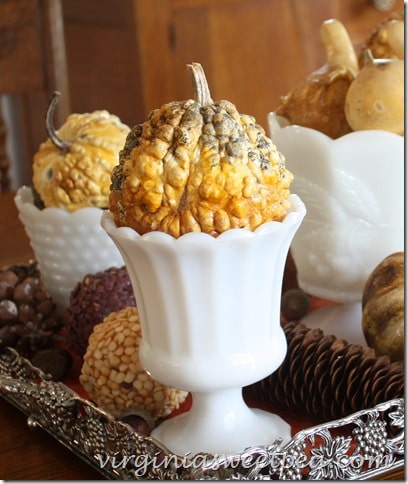 My faux acorns look realistic, don't they? We haven't had many acorns at all in the past two years in my area but this year the trees are loaded with them. The wildlife must be happy about that.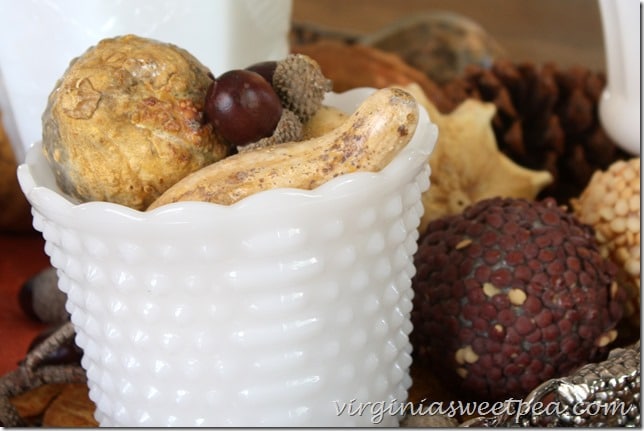 Since I have so many preserved gourds, I probably won't buy any colorful ones to use this year. Last year's gourds are dry and ready for me to clean and then stain. I was even successful in drying a small pumpkin last year. Perhaps I should paint it orange instead of staining it.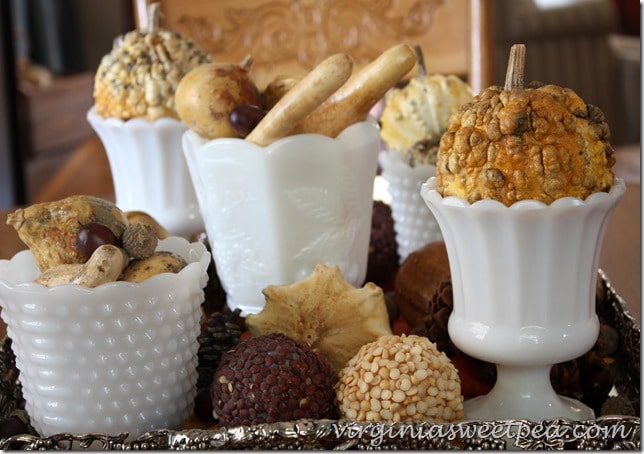 You can see the living room in the background of this shot. I gave a tour of its fall decor on Monday. If you haven't visited that post, click on over while you are here.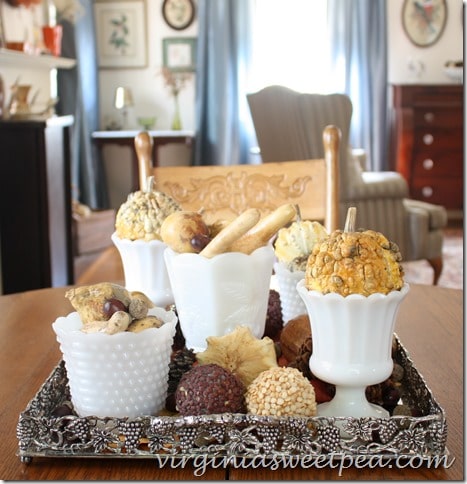 Sharing With: Imparting Grace, Serenity Now