My Latest Vintage Furniture Finds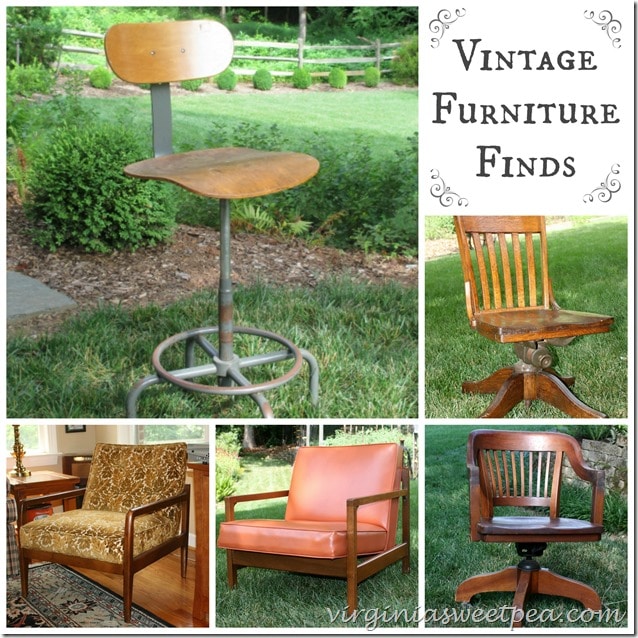 This month I've had great luck finding several vintage pieces of furniture that I love. I really don't need any more furniture, but if I see something I like at the right price, I can't resist buying it. Thank goodness we have a basement!
My favorite find this month is a vintage lab stool. A metal tag on this chair is marked, "Madison College." Madison College became James Madison University in the late 70's, so this chair I would guess is from the 50's or 60's.. Perhaps my mom sat on this stool when she was a Madison College student in the 1960's.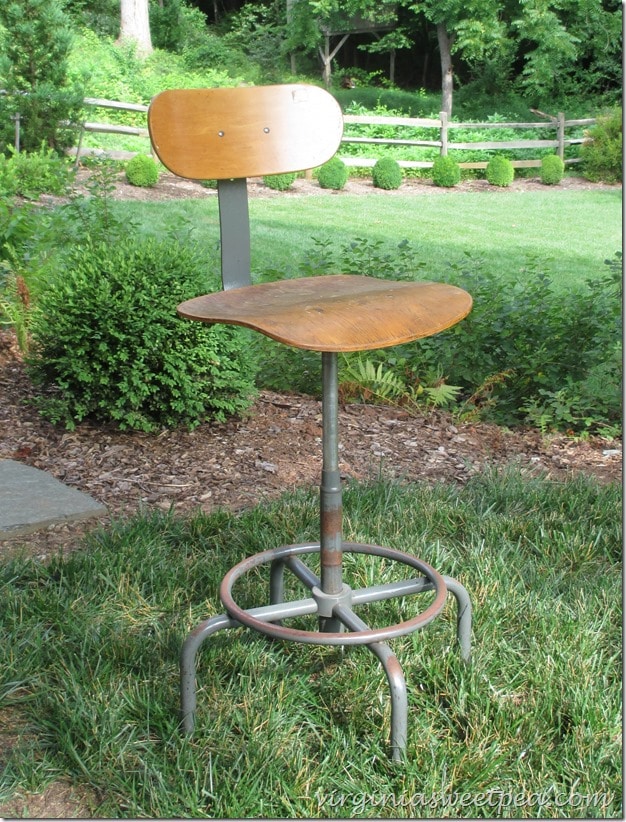 I found this mid-century chair by way of Craigslist. It needs a tiny bit of glue and reupholstering and after will reside in my family room.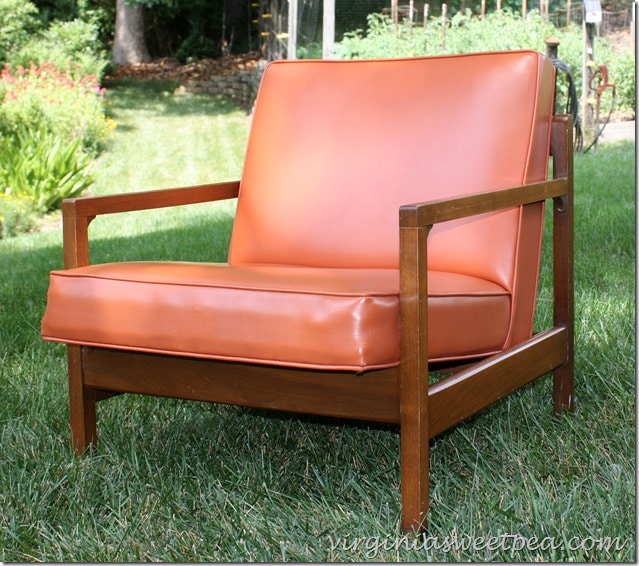 I bought this chair after Christmas at Estates Revisited downtown. It is in excellent condition, even the upholstery, although it is a bit faded. I imagine that it originally was in a living room where it was rarely sat upon. I plan to upholster it in the same fabric as the chair above to have a coordinating pair.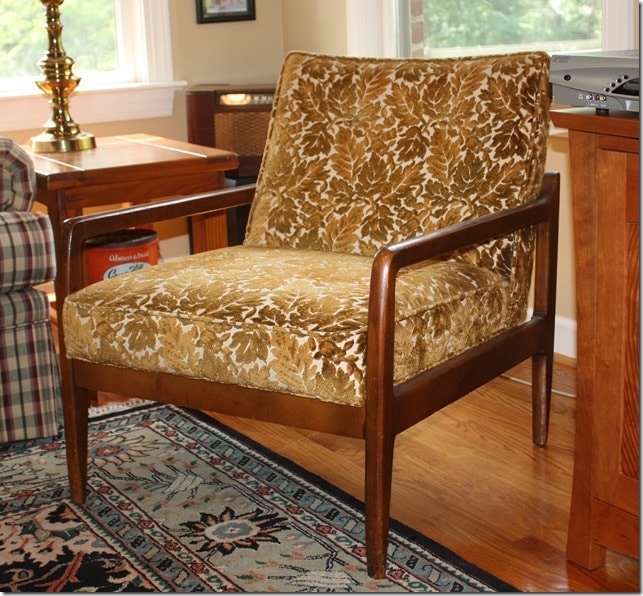 This office chair was purchased when I bought the orange mid-century chair. It is super comfortable and I'll use it somewhere, perhaps as my sewing chair. It needs new wheels and then it's good to go.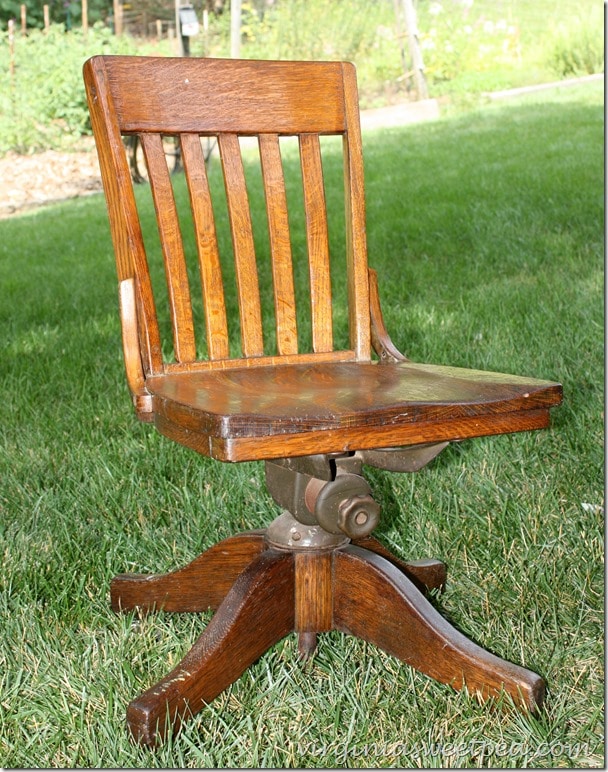 I bought this office chair at a yard sale a few doors down from my house. (I got the lab stool there, too.) This chair is super sturdy and is very comfortable. It is missing a wheel, so we'll most likely replace all four at the same time. We aren't sure where we'll use it but for $10, it had to come home with me.
This table and chair set isn't vintage but it was too good of a deal to pass up. My mom will use this on one of her Walnut Avenue porches. (I'm sure she wishes that I would hurry up and bring it to her!) I purchased it at the same yard sale where I bought the lab stool and office chair. You should have seen me hauling my purchases through several neighbors' yards to get these things home. (Mr. SP had to get the table later on for me because I couldn't carry it alone.)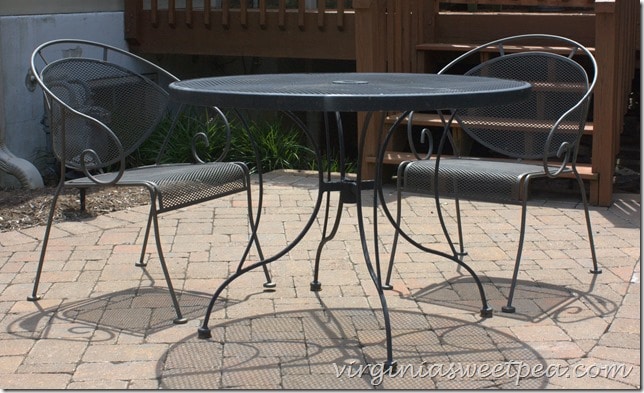 If you follow me on Instagram, you know that another neighbor cleaned out his shed and put what he didn't want on the curb with a free sign. I couldn't get to the curb quickly enough to snag a few vintage pots and a saw. (Instagram is so much fun. If you use it, I'd love for you to follow me!)

Have you found any great vintage finds lately? I'd love to hear about what you've found or what you would like to find in the comments.
Sharing With:
Serenity Now, Sand and Sisal