Wow, another year of blogging has gone by so very quickly. At the end of the year it's fun to look back at the posts that were most popular with readers. Since it's 2013, I'm looking back at my top 13 posts of the year.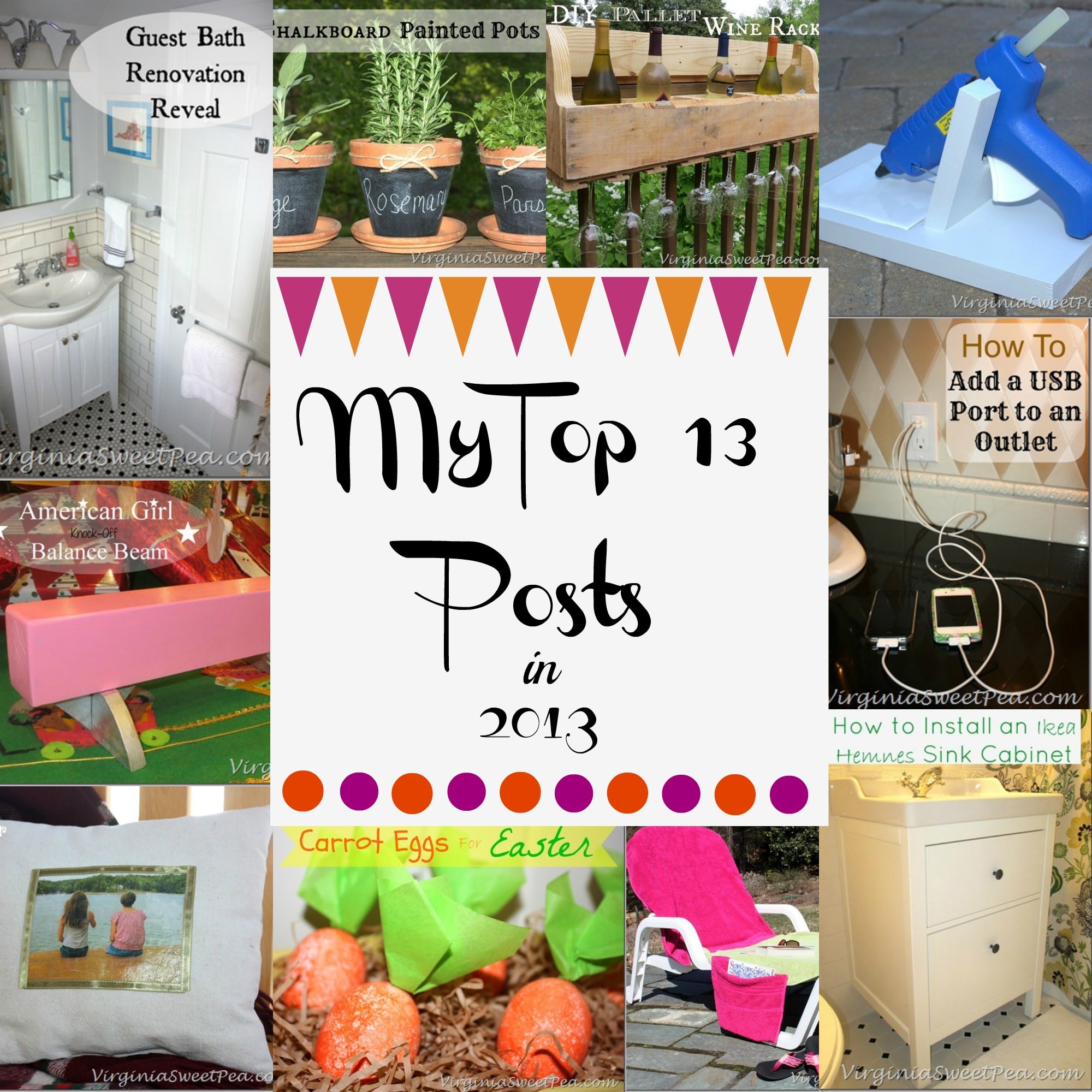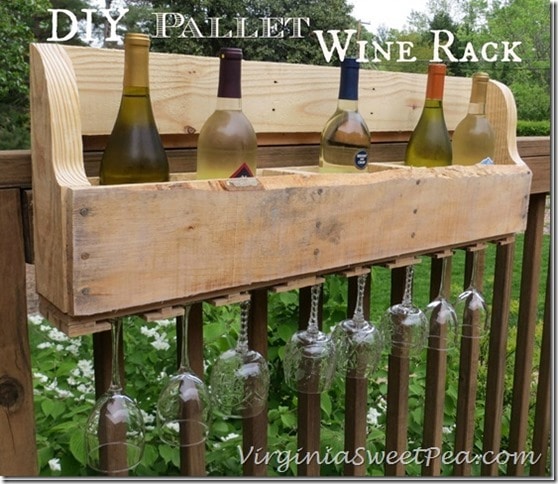 Mr. SP and I had so much fun designing and building pallet wine racks. An easy way to stain the wine racks was a welcome discovery.
#2 How to Add a USB Port to a Wall Outlet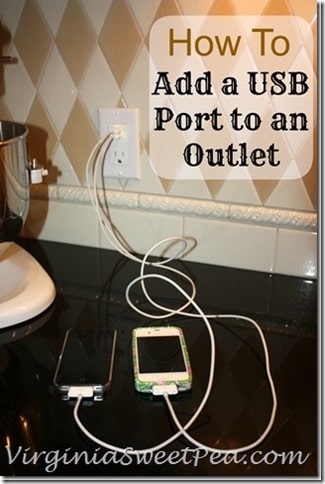 The USB port in our kitchen is in constant use. If you haven't added this feature to your home, I highly recommend it.
#3 Fitness Friday – Tone Your Gut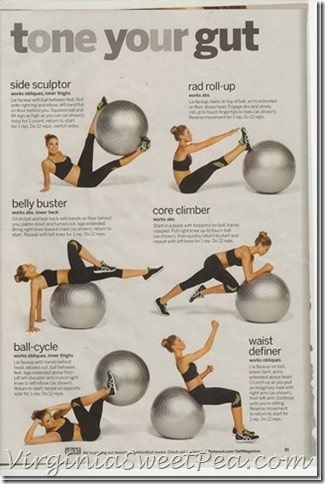 This kick-but ab exercise set from Self Magazine is a winner. I have been slacking on going to the gym and plan to do these exercises the next time I go back.
#4 Easy Photo Transfer Pillows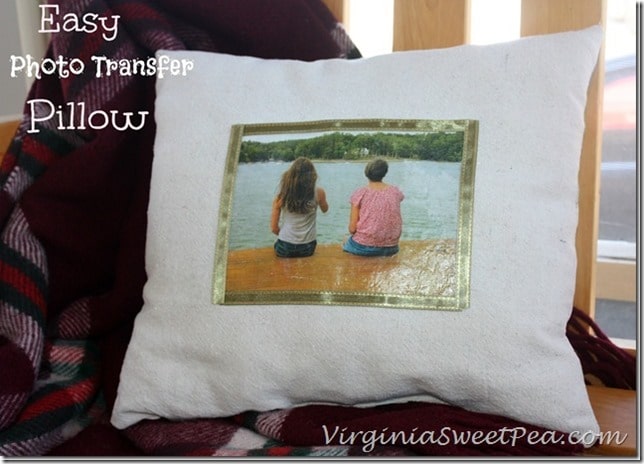 Mod Podge photo transfer medium makes it easy to transfer a photograph to most any surface. I love the picture I used of my mom and niece at the lake.
#5 How to Install an Ikea Hemnes Sink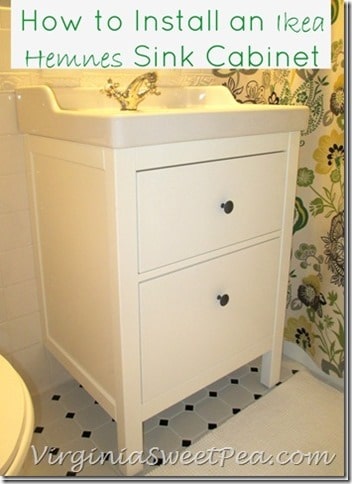 Updating our main bath was one of my summer projects. The room got new paint, a new shower curtain, the grout was refreshed, and we replaced our pedestal sink with an Ikea Hemnes Sink Cabinet.
#6 How to Make an American Girl Knock-Off Balance Beam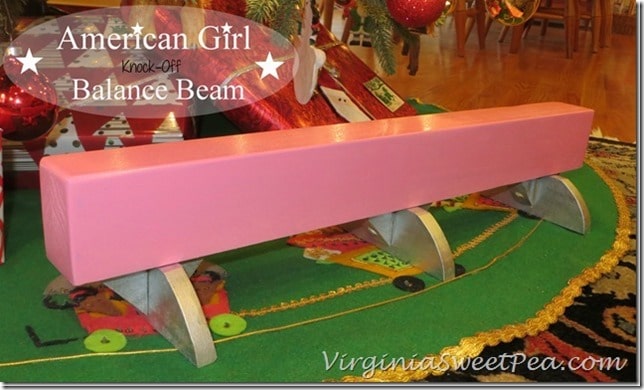 A special little girl wanted a balance beam for her American Girl doll and Mr. SP and I had fun designing and building it for her.
#7 Guest Bathroom Reveal – 1980's to 2013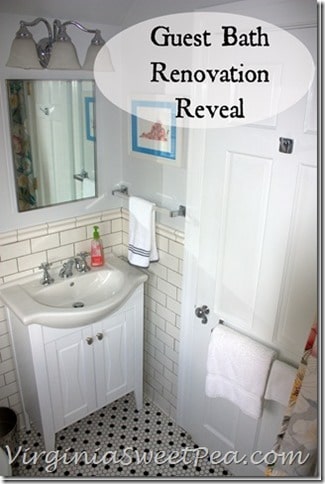 This project took quite a while and was well worth the effort. You need to see the before to see what an improvement we made in this room.
#8 Easy Comfort Food – Chicken and Wild Rice Casserole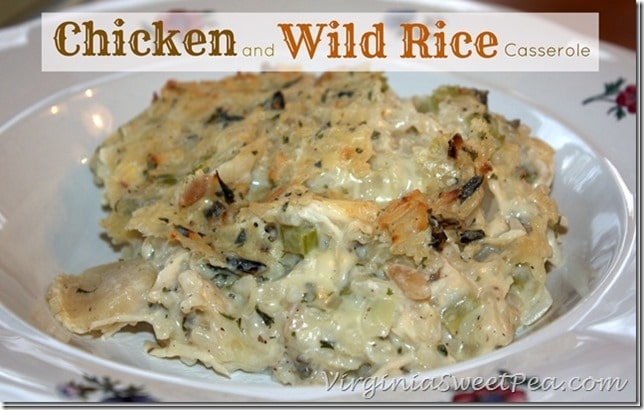 We love casseroles and this one is hearty and good.
#9 Trash to Treasure Dresser Reveal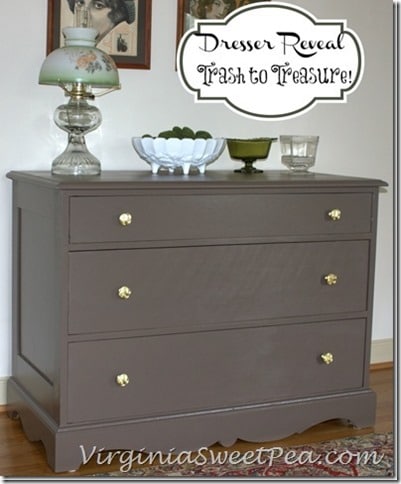 I found this dresser curbside destined for the trash truck on an early morning run. Mr. SP and I had to do some repair on it before it was painted and now it is at home in our living room.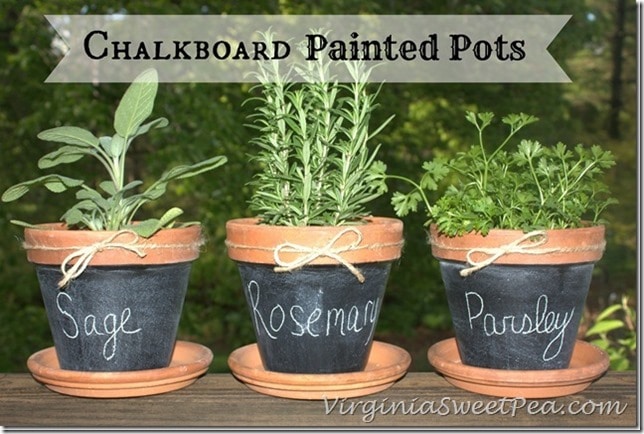 Chalkboard painted pots held herbs in the spring and mums in the fall. I intended to put small Poinsettias in them for Christmas but didn't this year.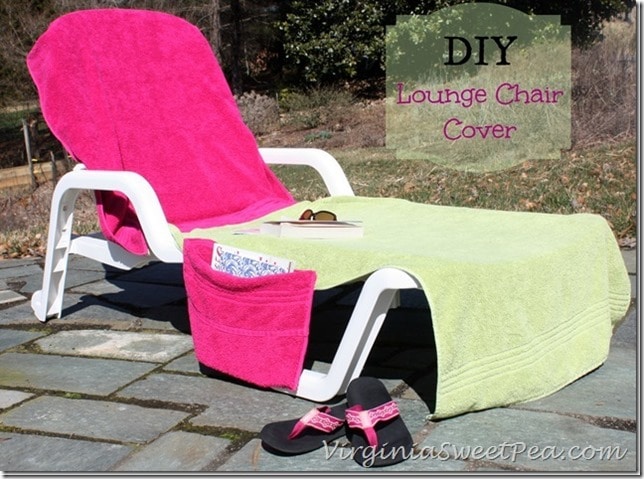 I enjoyed using this lounge chair cover at the pool and beach this year. The pocket is so handy for holding books, magazines, and sunscreen.
#12 Pinterest Inspired Glue Gun Holder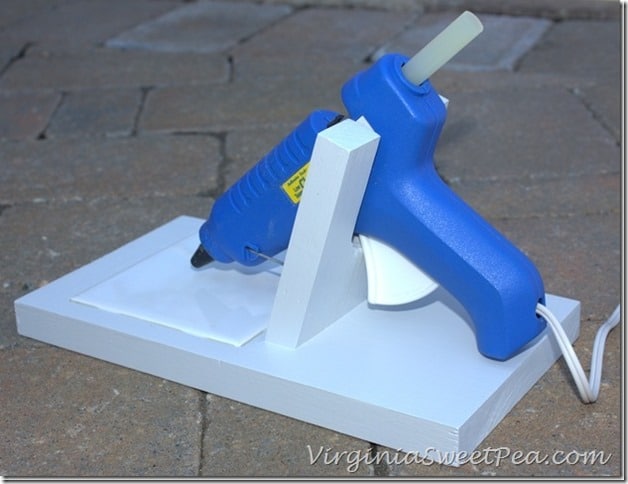 Crafting is a lot neater with the glue gun holder that we made this spring. The tile catches glue drips and pops out for cleaning.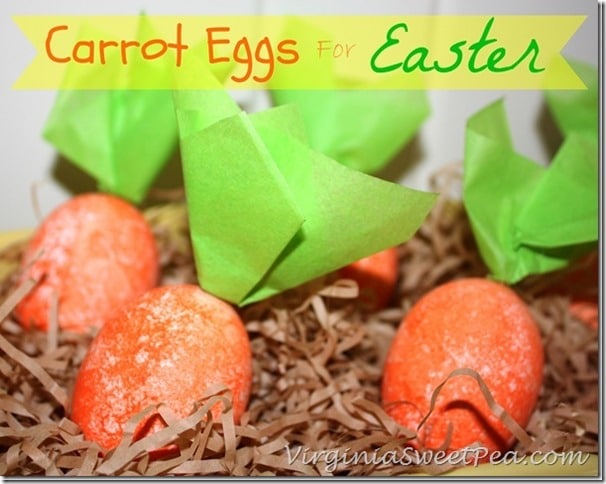 I liked the carrot eggs that I made for Easter so much that I probably will do the same craft this year.
Many thanks to my readers for following along for another year of my blog. I love blogging and appreciate your support. I have a lot of ideas for 2014 and am hoping to have time to execute them.