Spray Paint Magic :: Trash to Treasure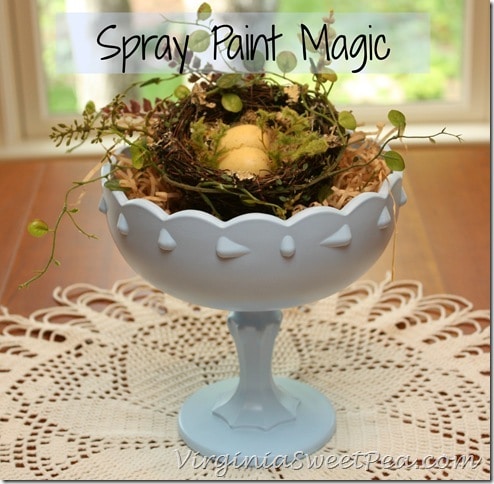 A beautiful milk glass florist bowl spray painted gold was a recent dumpster find. It was in perfect condition and had a beautiful shape and pattern, so I kept it hoping that the paint would scrub off easily.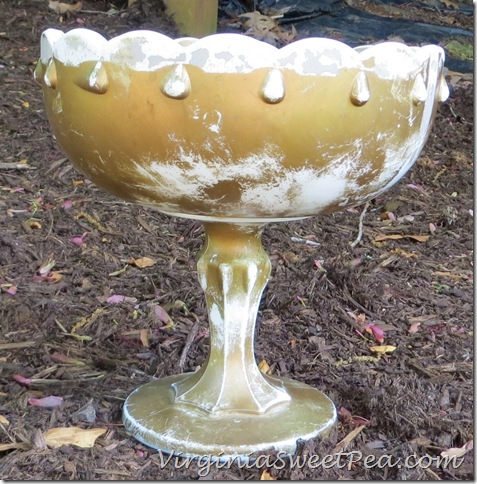 Scrubbing didn't remove all of the paint, so I went to Plan B, spray paint. Isn't it amazing what a few coats of spray paint can do to improve a decorative item?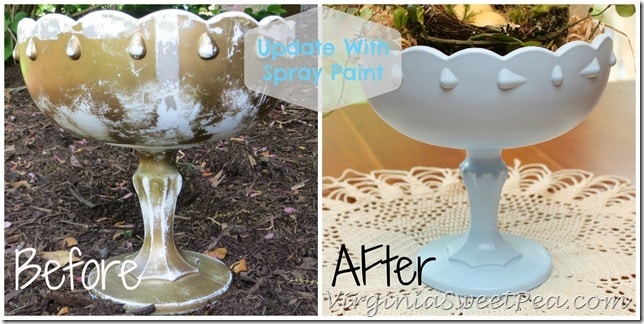 This compote definitely went from drab to fab.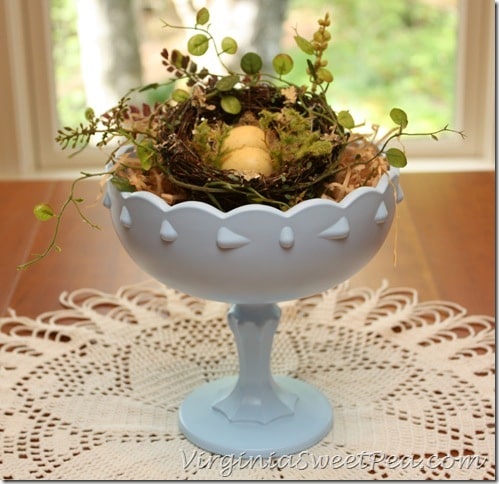 I'm currently enjoying this piece as a centerpiece on my kitchen table and plan to sell it at Vintage Lynchburg in December. Filled with silver balls, I think it will make a striking Christmas decoration.
I'm also working on updating a wooden tray with spray paint. One more coat and it should look great. I am painting it the same blue color and will display milk glass vases on it at the sale.
Have you spray painted anything recently?
Sharing With:
Tutorials, Tips, and Tidbits at Stone Gable
Grace at Home at Imparting Grace
Weekend Bloggy Reading at Serenity Now
Keep Calm and Link Up at Chase the Star
Inspiration Gallery at Designs, Diapers, + Dining
The Humble Brag #31
Party Junk at Funky Junk Interiors
The Creative HomeAcre Blog Hop at A Cultivated Nest