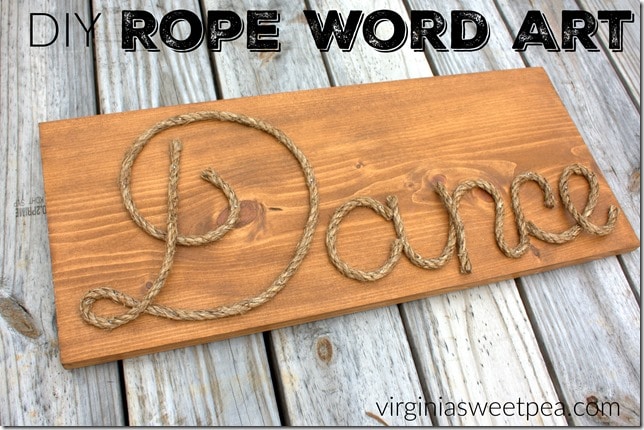 My niece recently had a birthday and I wanted to make something special for her. She's a dancer, so I thought she might like something she can hang in her room that expresses what she likes to do most in the world: dance.
The DIY Rope Art I made for her can be customized for any word that fits your personality or interests. You could also spell out a name or an inspirational message, such as "Imagine" or "Dream."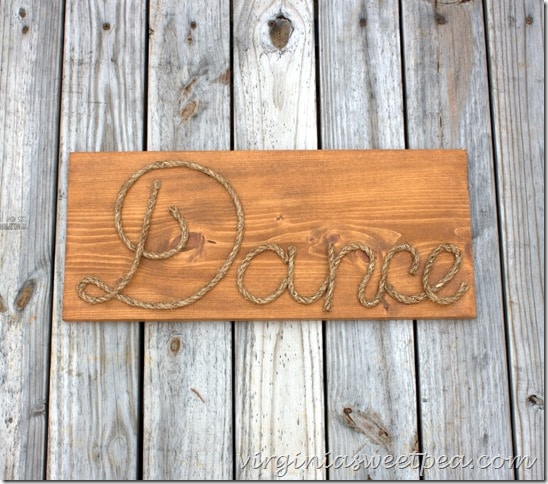 How to Make DIY Rope Word Art
Materials
Board cut to the length you desire and stained or painted
Brads – I used 17 x 7/8".
Hammer
Printout of your word in a cursive font
Saw tooth hanger or eye hooks and picture-hanging wire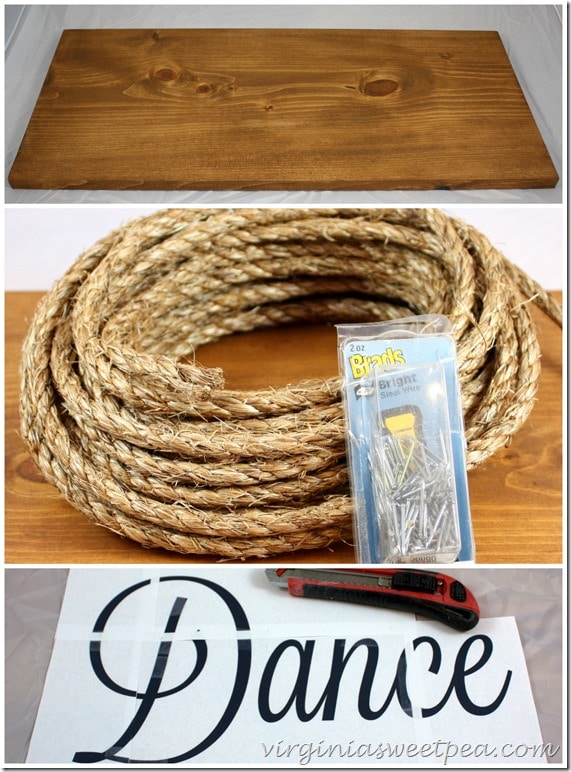 Procedure
Examine the cursive print out of the word and decide the approximate placement of each letter. Nail the rope to the board where the first letter begins.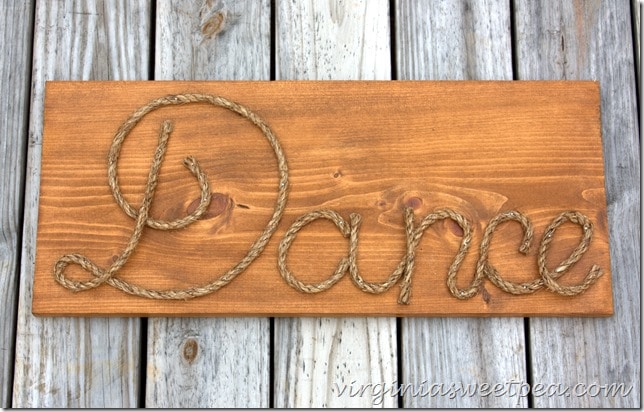 Using the printout as a guide, bend the rope to form each letter. Nail the rope into place as you work. Cut the rope with a utility knife where a letter ends or where needed to form a letter.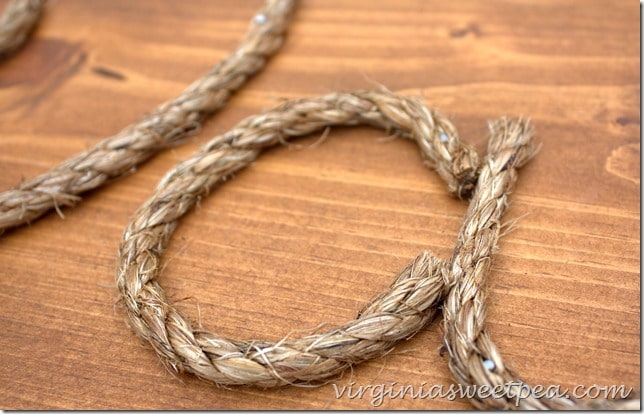 After the word has been formed, trim fraying pieces of rope with scissors .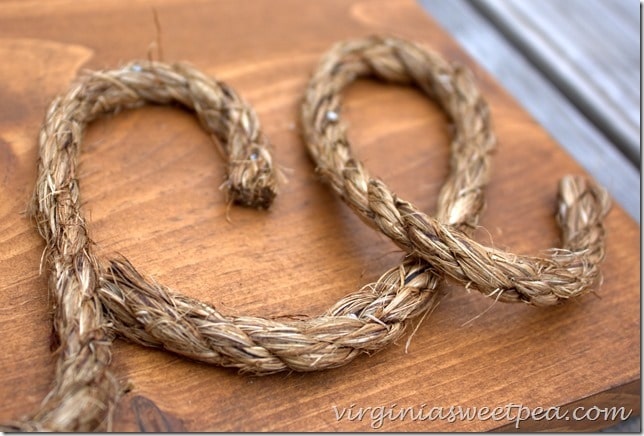 Add a picture hanger to the back of the DIY Word Art. Hang and enjoy!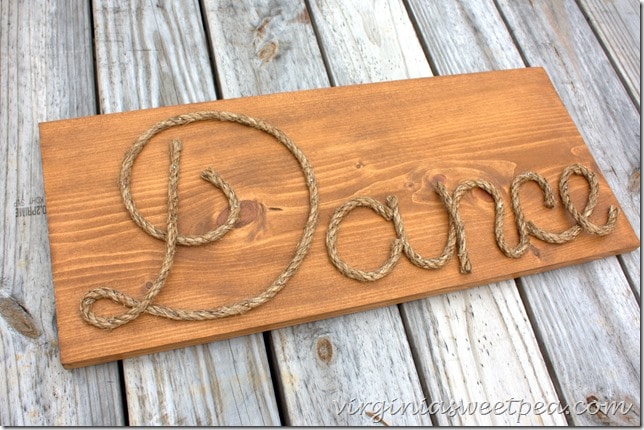 If you like this project, please pin it to Pinterest for others to discover!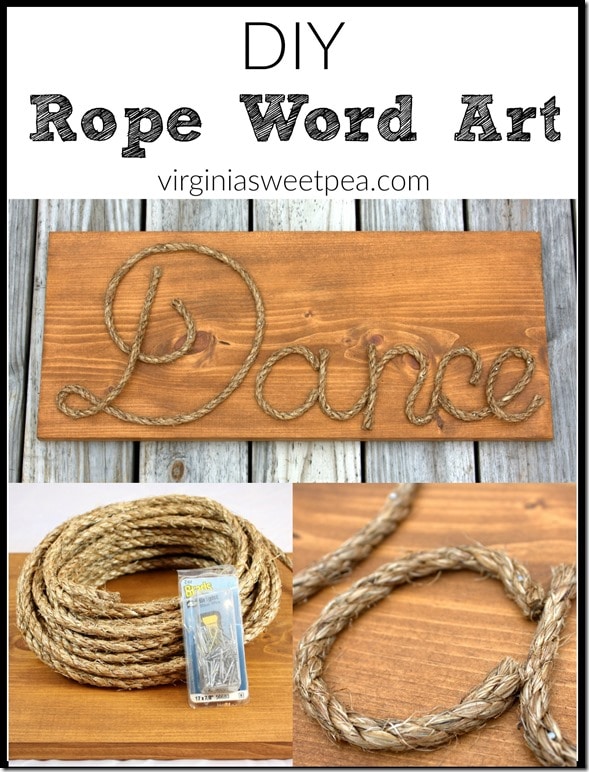 My niece loved her gift which made me a very happy aunt!