Saint Patrick's Day Pillow Makeover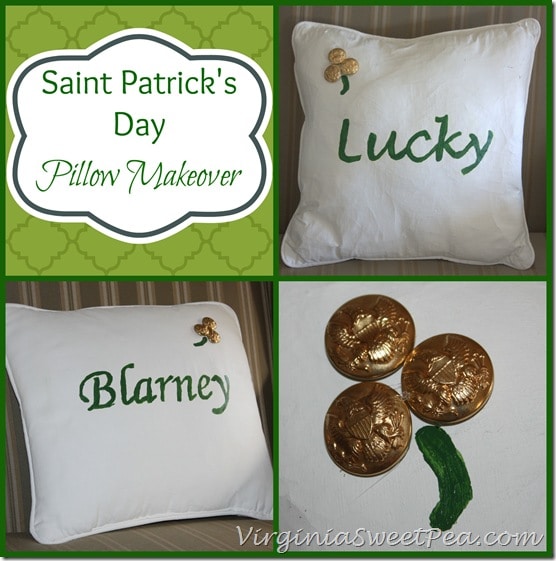 Did you know that fabrics can be painted with chalk paint? Before Christmas, my friend Nancy transformed a thrift shop pillow into one perfect for her Christmas décor with chalk paint. I didn't get my act together to make a Christmas pillow like Nancy's, but I did use her technique to make two pillows for St. Patrick's Day décor.
My living room has two wing backed chairs that flank our fireplace. I thought it would be fun to display my St. Patrick's Day pillows on these two chairs. Before I started my project, it took a bit of thought to decide what two words I wanted to use for my pillows. "Lucky" immediately came to mind. After searching the Internet for another word, I settled on "Blarney" which means talk that aims to charm, pleasantly flatter, or persuade.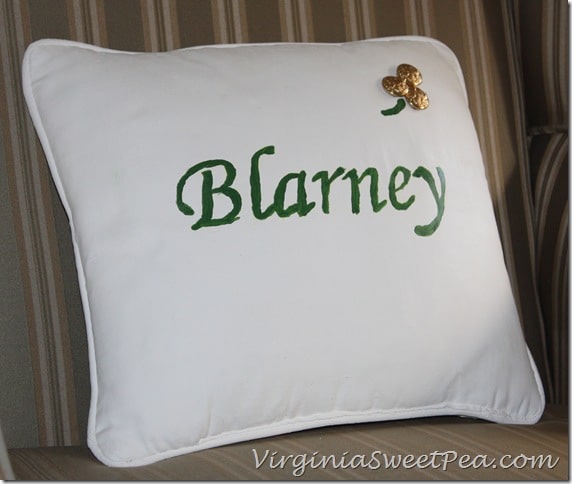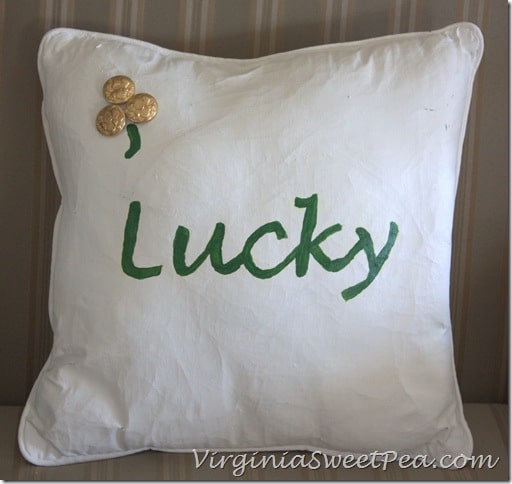 This project was quite simple. I started with two thrift store pillows and painted them with chalk paint in white. I should have read Nancy's tutorial more carefully because she recommends mixing the paint with water and I didn't do that. I used the back side of the pineapple pillow since the embroidered pineapple pattern showed through the paint.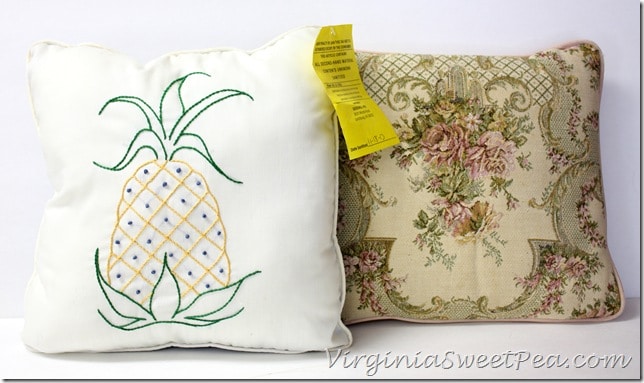 Blarney and Lucky were printed out in a size that matched the pillows.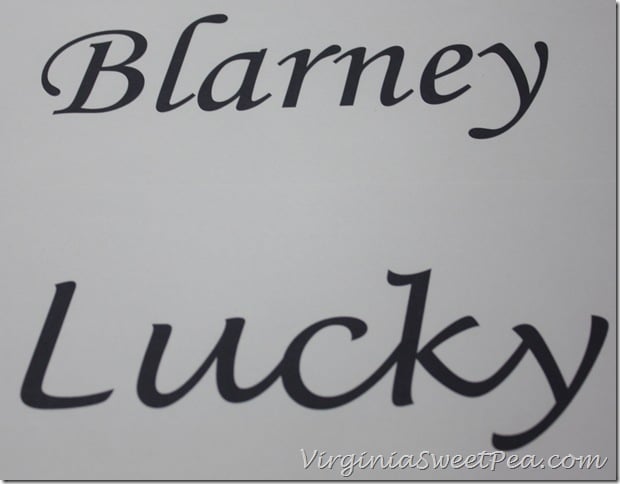 To transfer the word onto the pillow, rub the back side of the word with a piece of chalk.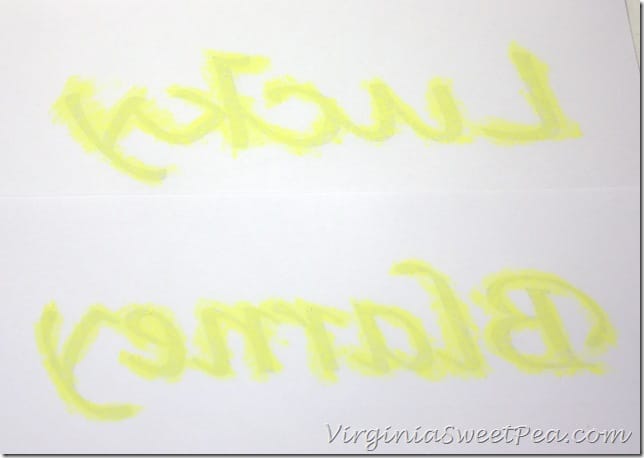 To transfer the word to the pillow, place the word chalk side down on the pillow and trace around it using a pen.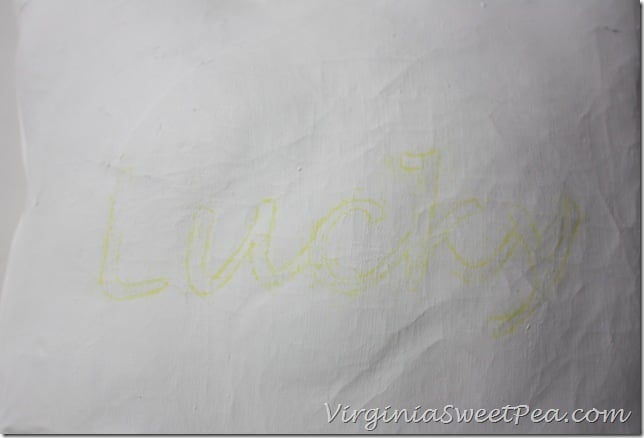 Carefully paint inside the chalk lines using a small brush. The brush I used wasn't quite small enough and my words didn't come out quite as neat as I would have liked, but they will do. I really liked my pillows but thought they needed a little something more.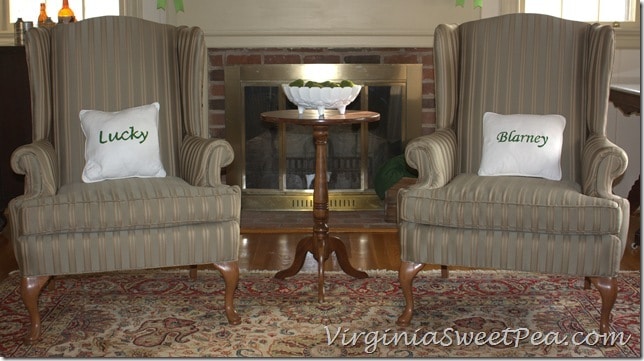 I added a cloverleaf to each by gluing on three gold buttons and painting a stem.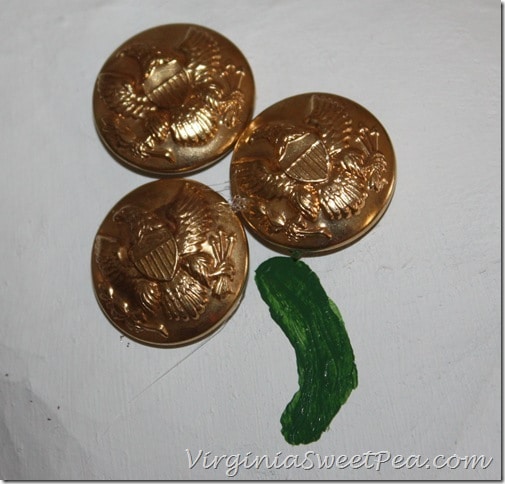 I love the end result of this project!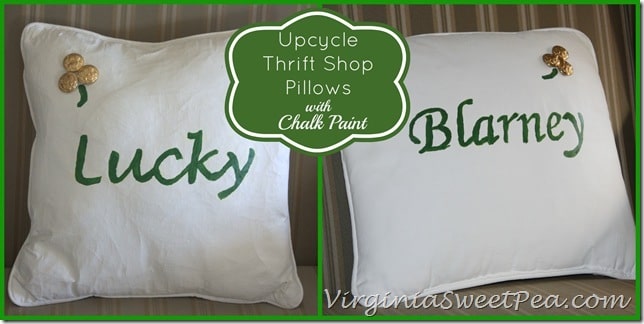 Sharing With:
Savvy Southern Style, Imparting Grace, Serenity Now