Has a month already passed by since the Power Tool Challenge Team shared our outdoor themed projects? It must be being off from school that makes the time pass by so quickly for me in the summer. Our theme for July is "Anything Goes", and I can't wait to see what my friends share. I have a quick and easy project to share this month, an Easy Bird Feeder.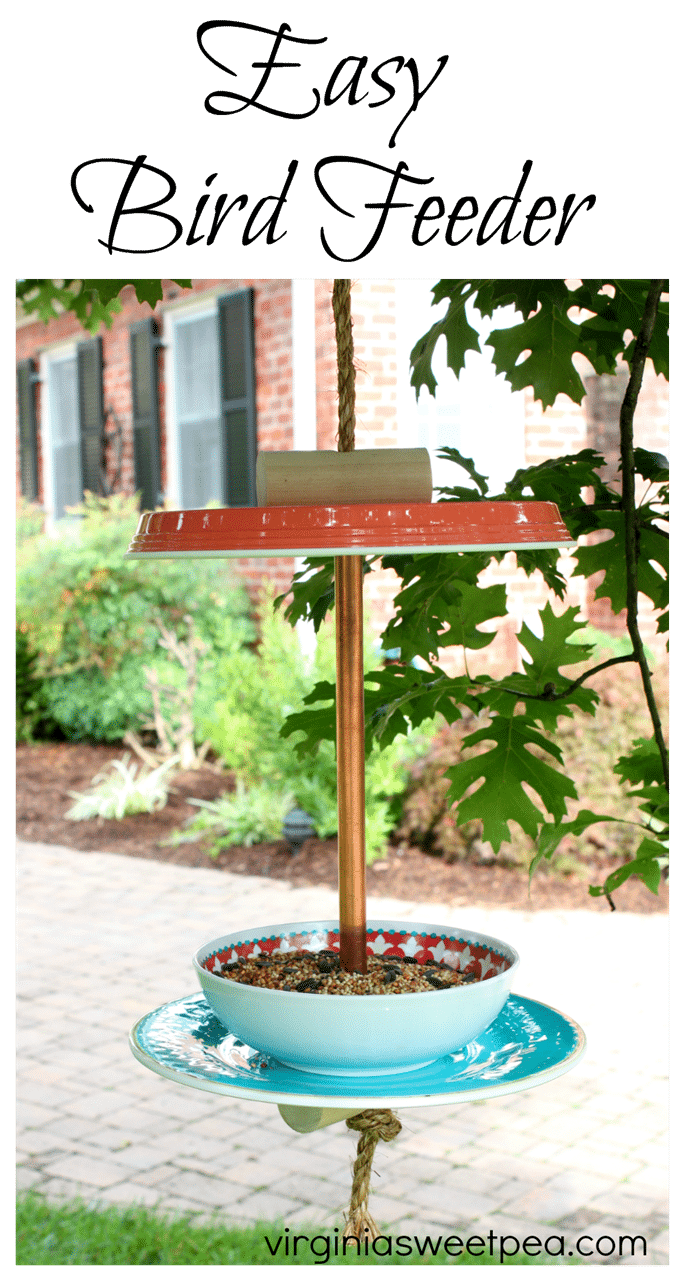 This bird feeder is made with two plastic plates, a plastic bowl, rope, dowel rods, and copper pipe.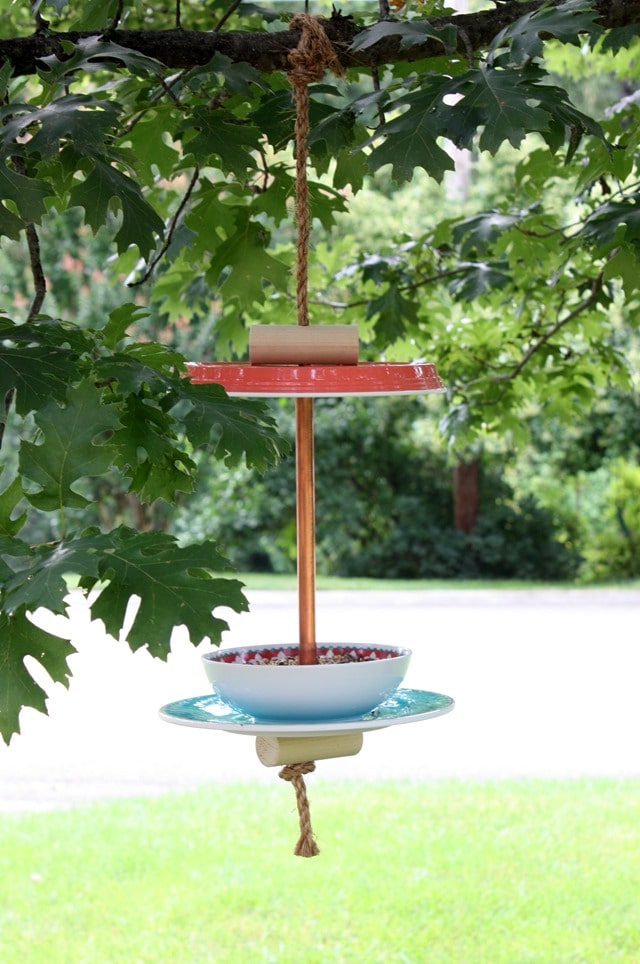 Holes are drilled into the dishes and dowel pieces and rope holds it all in place. Simple!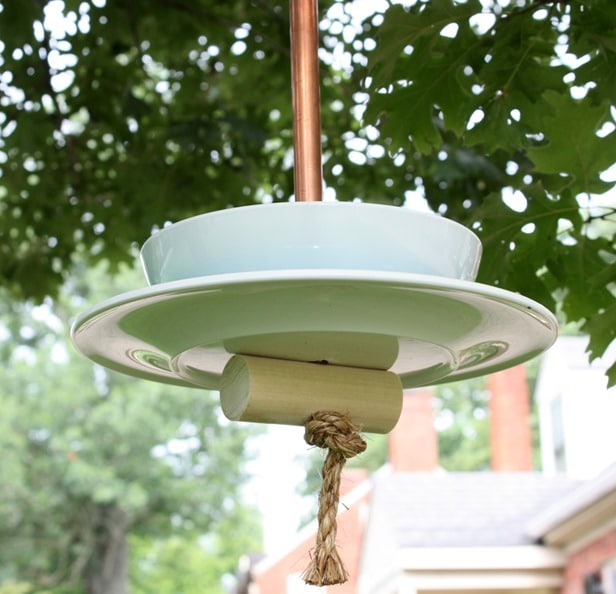 Let me show you how to make your own Easy Bird Feeder.
Supplies:
Melamine or plastic plates and bowl. (Mine are from Walmart.)
Rope (Mine is 3/8")
1/2" Copper pipe cut to 12"(Mine is leftover from this project.)
1 1/2" Wooden Dowel – Cut two 3 3/4" pieces.
Drill Press with 1/2" Bit (A drill could also be used.)
Band Saw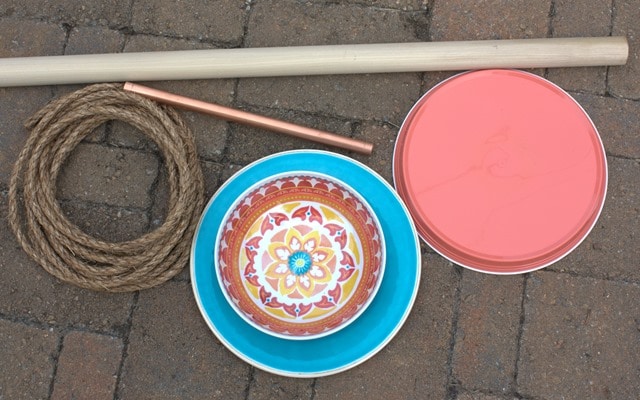 Procedure
1. Drill a hole in both plates and the bowl.
I used a drill press but a regular drill could also be used. Drill slowly and be sure to hold the plate or bowl down firmly as you drill. Start with the back of each plate or bowl.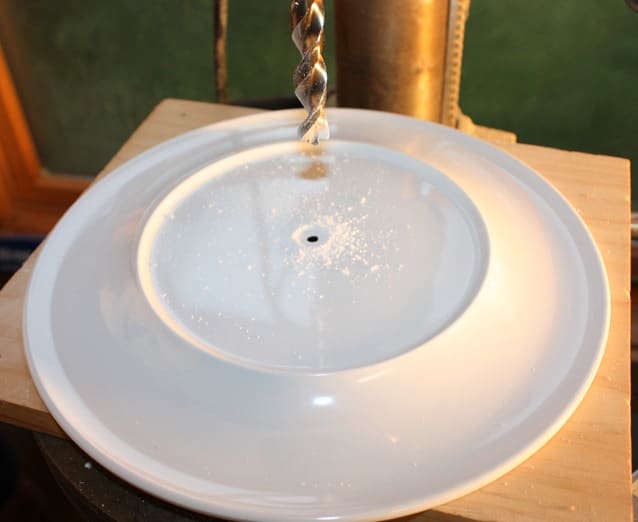 After a small hole has been started, flip the plate or bowl over to complete drilling the 1/2" hole.
2. Cut the dowel into two 3 3/4" pieces. Use a drill press to drill a 1/2" hole through each piece.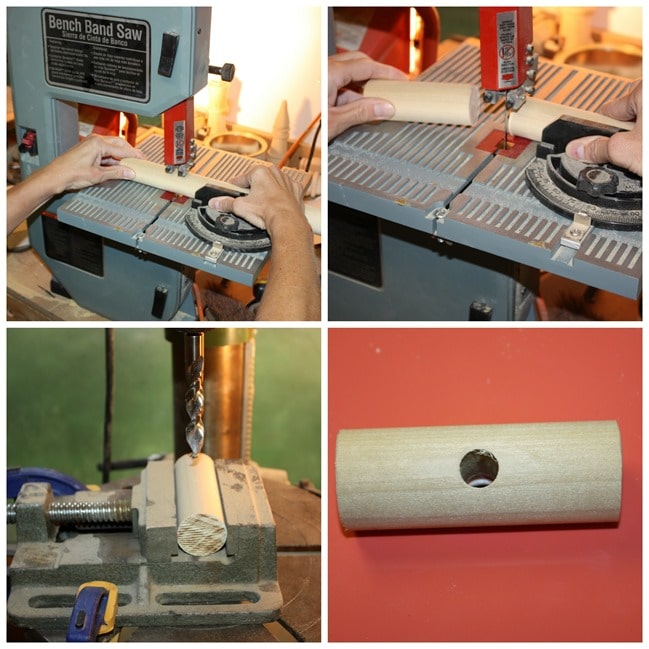 3. Assemble the bird feeder.
Thread the rope through one dowel.
Thread the rope through the plate that will be on top of the feeder.
Add the copper pipe, bowl, second plate, and second dowel piece.
Tie a knot in the rope. This knot will be at the bottom of the feeder.
Flip the feeder over and cut the rope at the top to the desired length.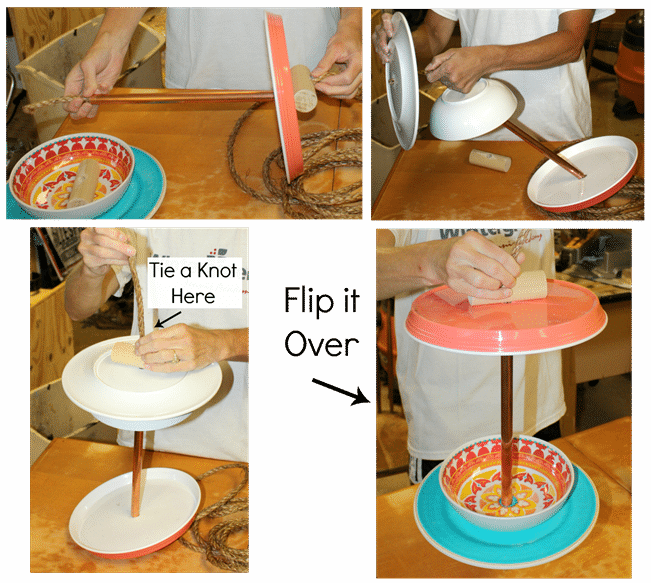 4. Hang the feeder in a tree, add bird seed, and enjoy!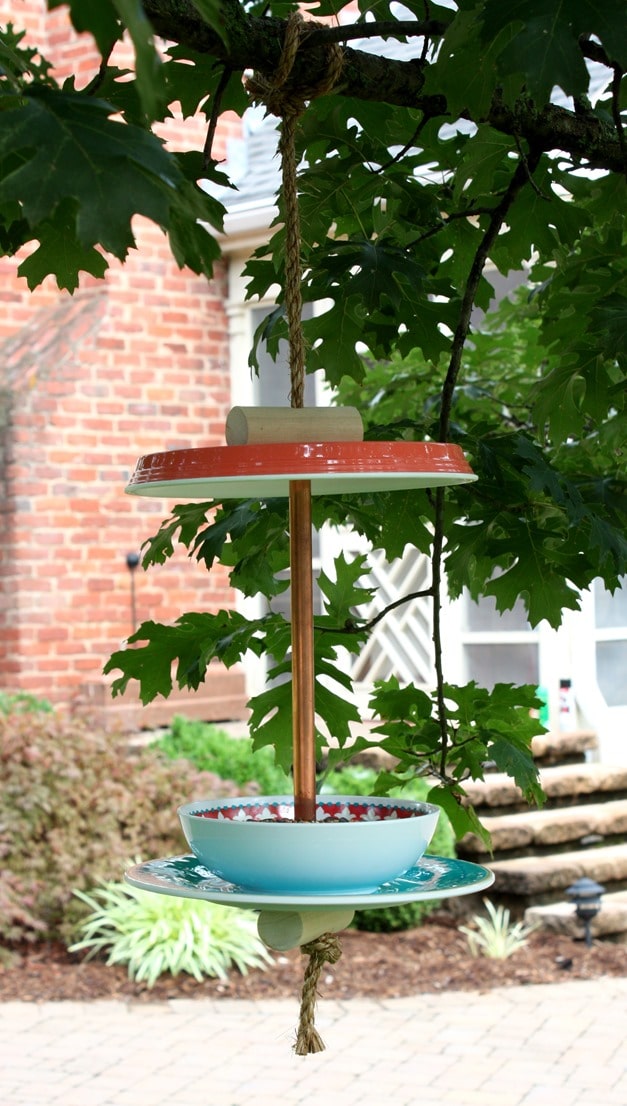 I would love it if you would pin this project!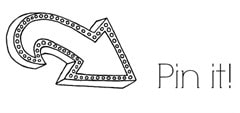 You may also enjoy reading about my DIY Bird Feeder Made Using a Vintage Snack Set.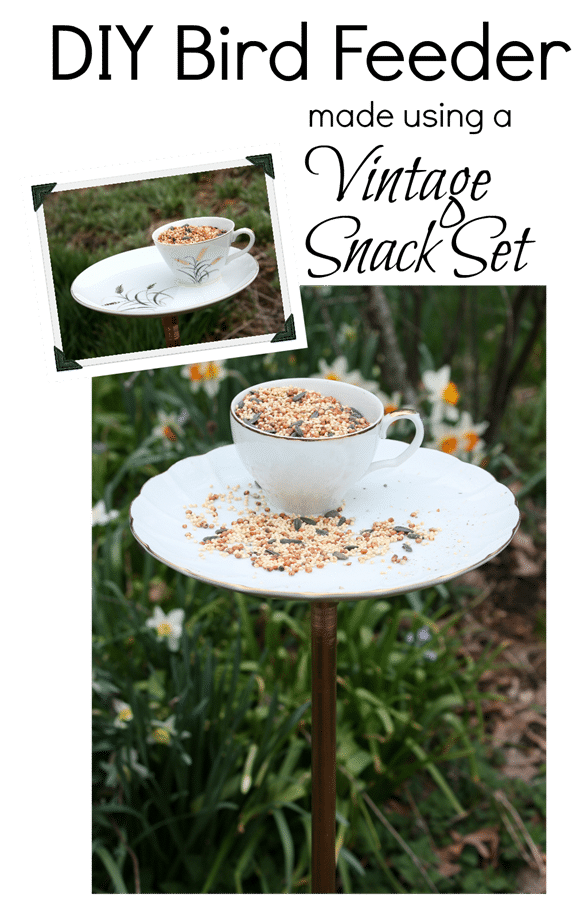 These are the projects that I've complete for each Power Tool Team Challenge.
How to Use a Jigsaw to Make a Sign
DIY Industrial Paper Towel Holder
Now for the fun part, check out what my friends are sharing this month!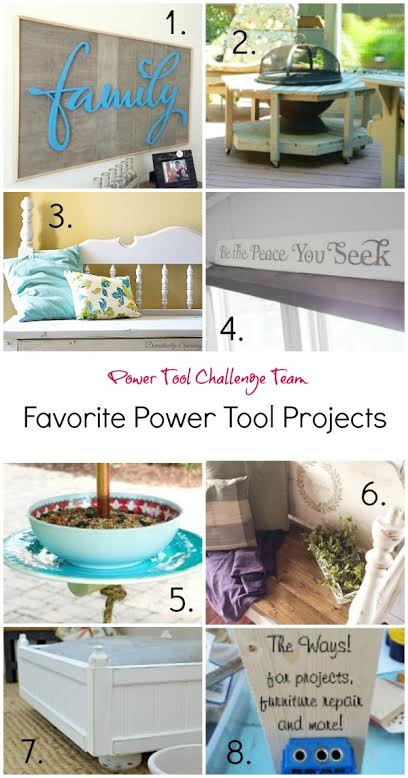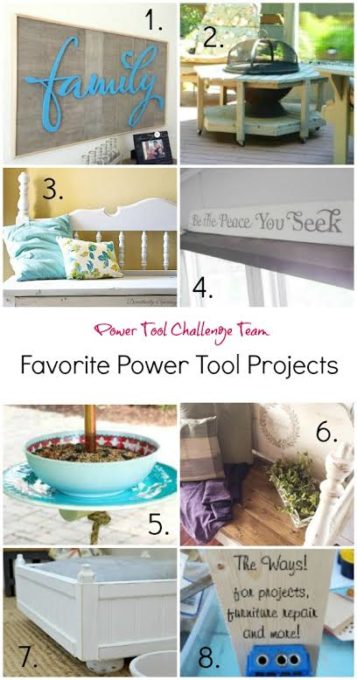 DIY Family Sign by My Love To Create
DIY Aiderondack FireBowl Table by Interior Frugalista
DIY Headboard Bench by Domestically Speaking
DIY Wall Sign by Designs By Studio C
Easy Bird Feeder by Virginia Sweet Pea
DIY Headboard Bench by Designed Decor
DIY Small Pet Bed by H2OBungalow
How To Use A Kreg Jig by My Repurposed Life