Walking in a Winter Wonderland Mantel + Free Printable
Yesterday we had our first snow of the season. It was only enough to stick to our landscape beds, and it melted quickly, but it sure was pretty while it lasted. I didn't get to walk in the snow, but seeing it definitely put me in a cozy winter mood.
I've decorated our home for winter and today I'm sharing my Walking in a Winter Wonderland Mantel, plus a free printable.
Walking in a Winter Wonderland Mantel
My Walking in a Winter Wonderland mantel started with the creation of the art that is hanging over the mantel. I designed the art and Mr. SP helped me to make a frame for it.
More on the art in a bit, it's the free printable that you can use to help decorate your home for winter.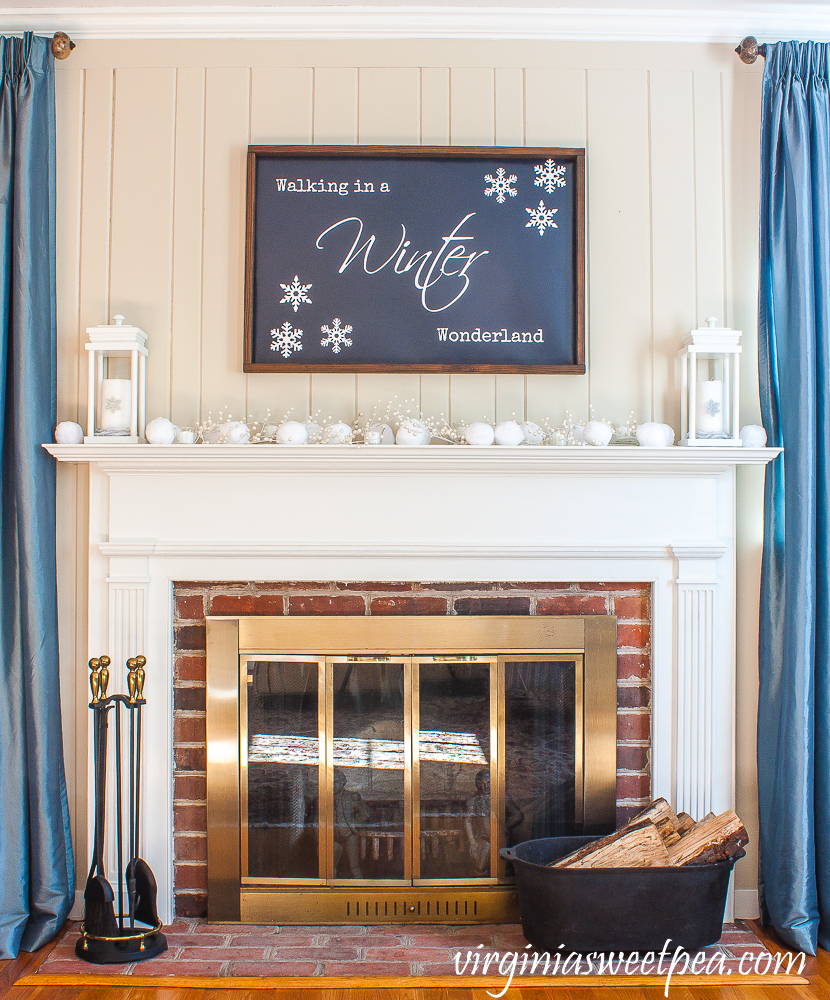 Winter Mantel Details
After I figured out what I would hang over the mantel for winter, I had to figure out what I would use on the mantel to decorate it.
Wood Lanterns with Sparkly Candles
On either end of the mantel, I used the DIY wood lanterns that I made a few years ago.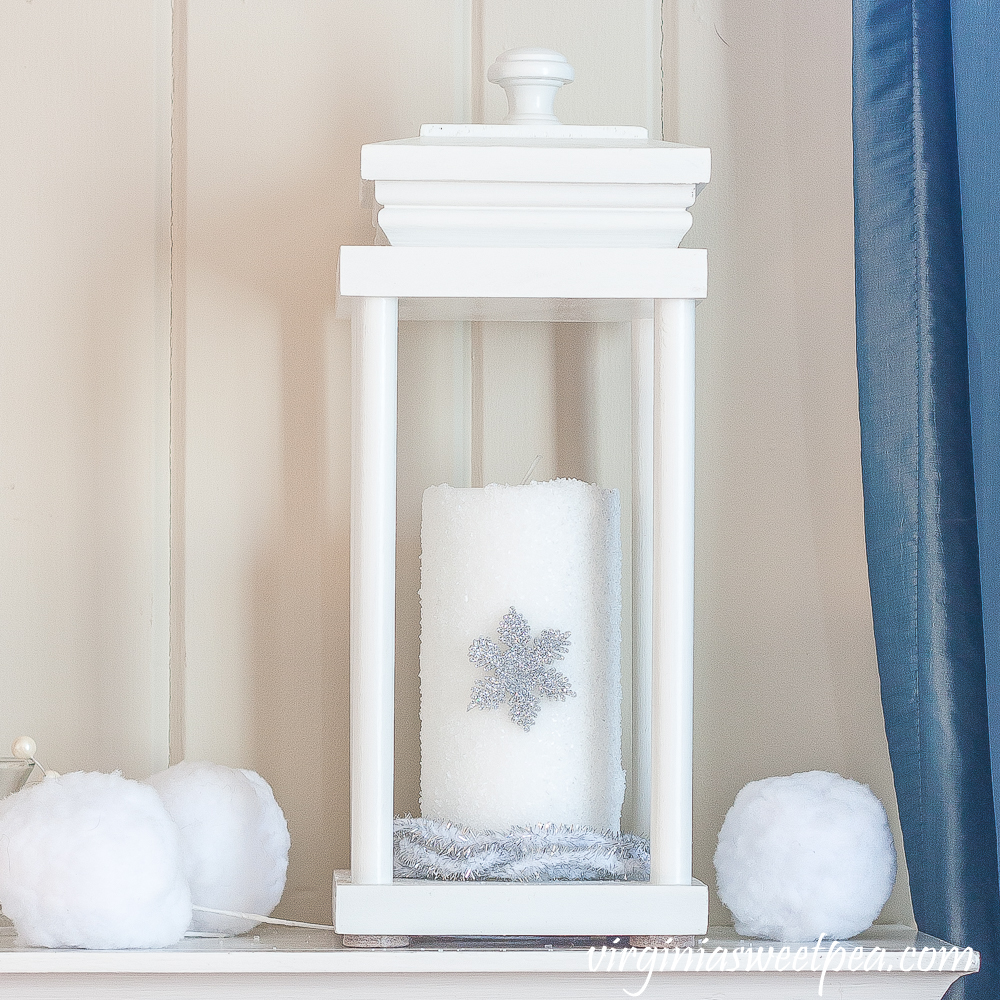 Each lantern holds a DIY Frosted Candle surrounded by white and silver chenille tinsel garland leftover from making this Christmas ornament.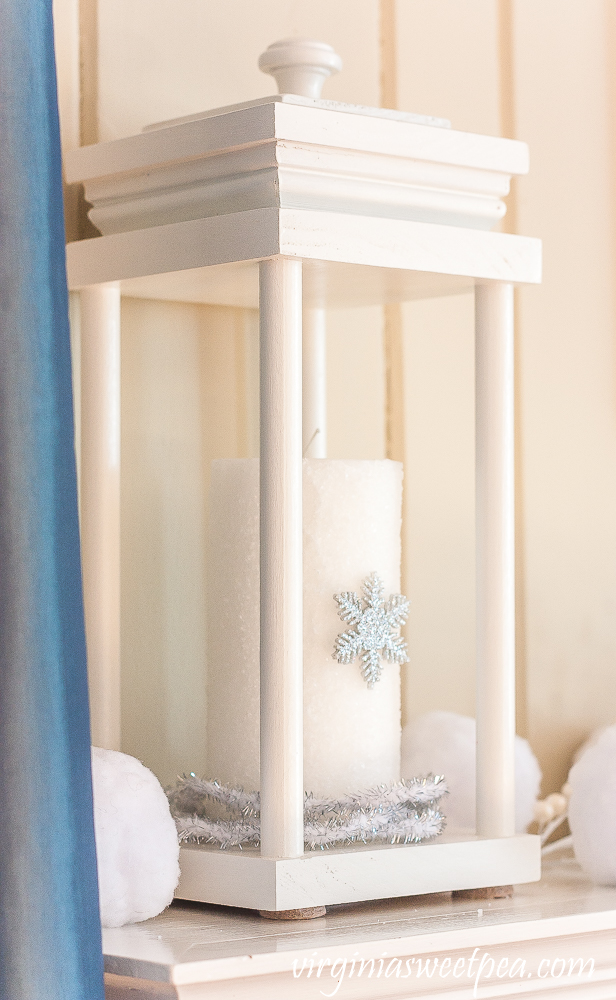 A sparkly snowflake Christmas ornament is glued to each candle.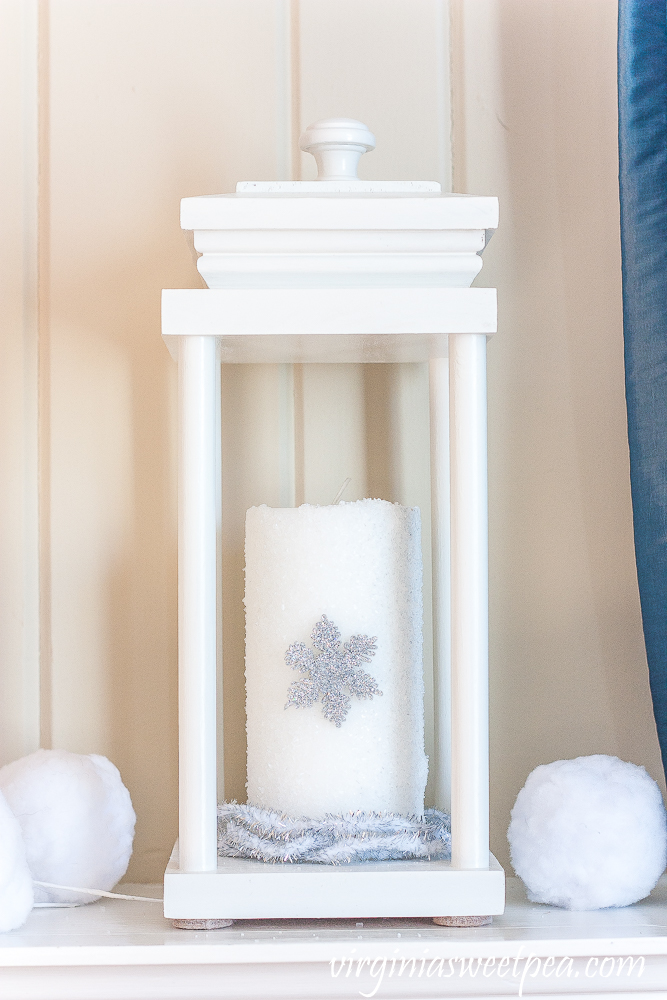 Snowballs, Candles and White Berries
After the lanterns were in place, I arranged snowballs from Target (similar here), white votive candles in glass holders, and white berries.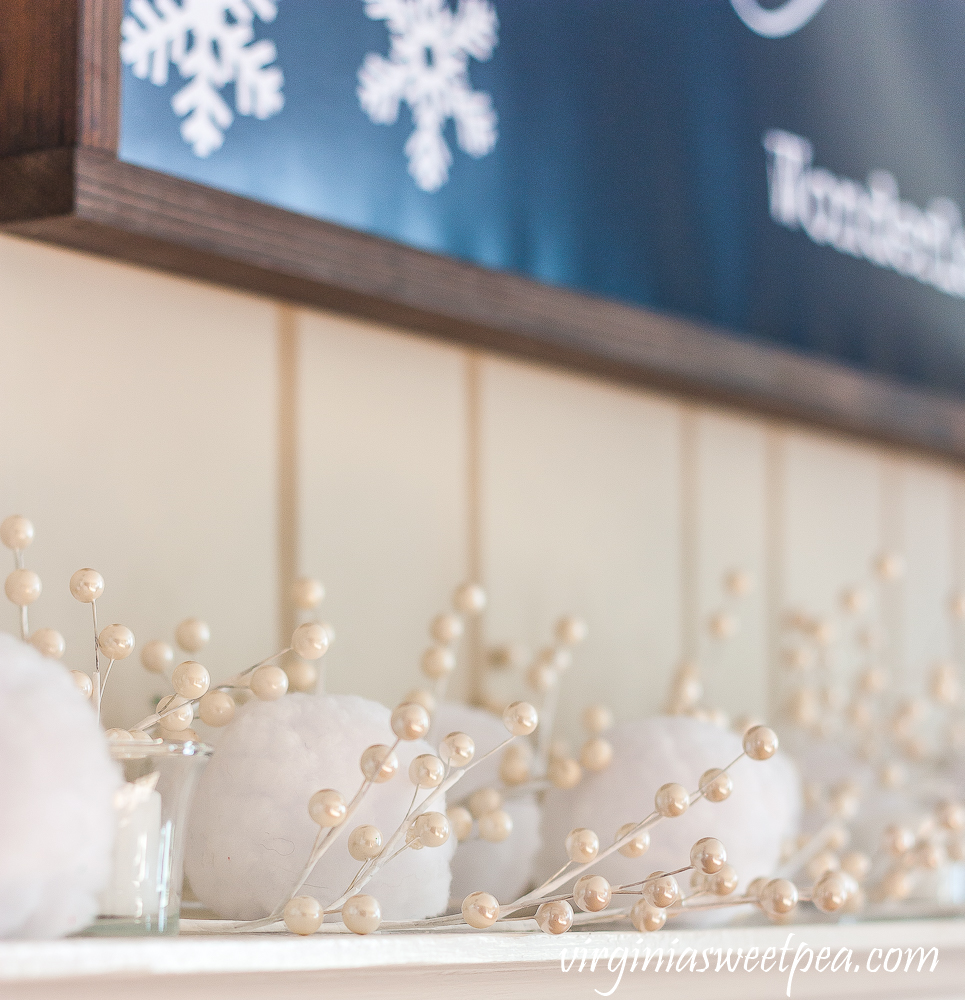 The berry picks are from Hobby Lobby, found on sale the day after Christmas.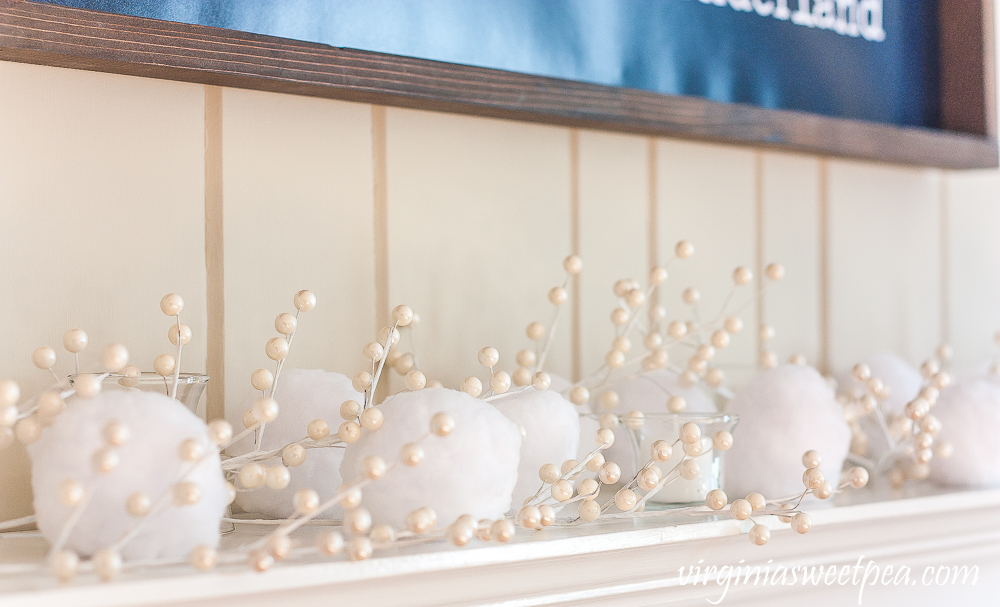 I had the snowballs in a wooden bowl surrounded by fairy lights on the coffee table in our family room during Christmas. Sherman gets a nightly petting in the family room and the snowballs attracted a lot of fur. Can you see it?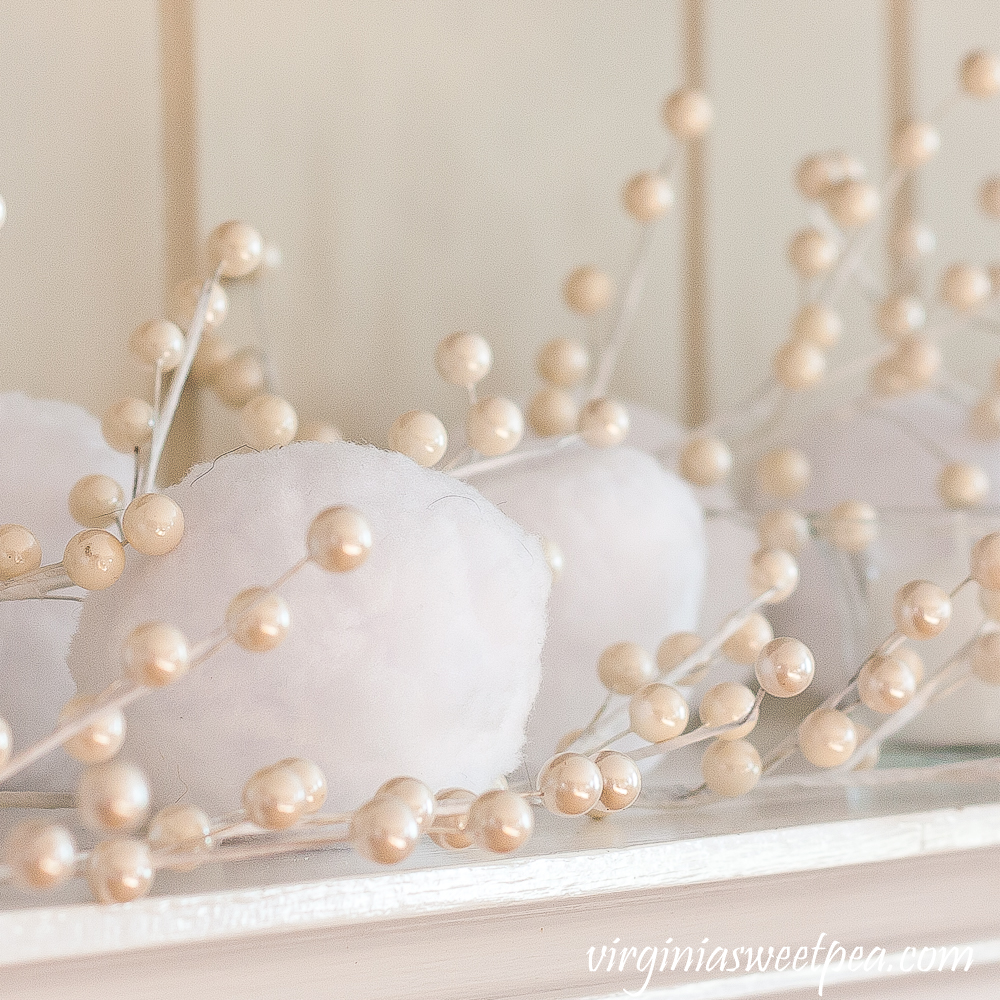 Walking in a Winter Wonderland Art
I actually designed the Walking in a Winter Wonderland art last January and planned to print it as a colored blue print, then glue it to luan, and then make a frame. We did a project using this idea for Christmas art that was used in our family during the Christmas season. This art was made a few years ago and I never wrote a blog post about how it was made.
After trying multiple times last January to get the Walking in a Winter Wonderland art printed by both Staples and Office Max and not being successful, I gave up on the plan. I happened to see the saved art over Christmas and decided to get it printed as a poster by CVS. This worked like a charm and it cost only $20.
After picking up the poster sized photo (2′ x 3′), Mr. SP helped me make a frame loosely following the steps that Tasha from Kaleidoscope Living describes in this post. Tasha's frames cost $20 each to make but we had everything we needed to make the frame already in our workshop, so I'm calling it free since the wood used was leftover from other projects.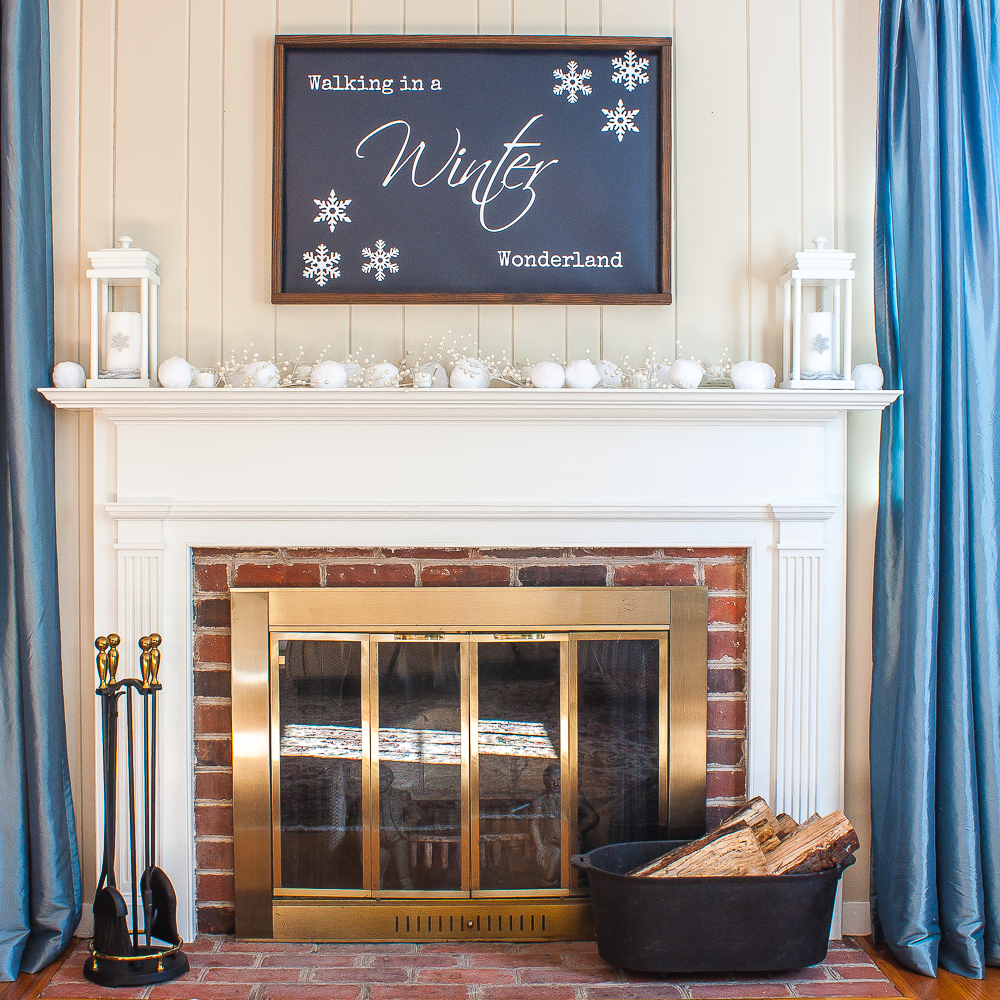 Free Printables
If you would like to use this art in your home for winter decor, I'm offering it as a free printable to my blog subscribers. There's a 2′ x 3′ version for you to use to make a poster like I did and also an 8″ x 10″ version that would look great in a frame. You can click here to access the free printables or look for the free printables section under DIY on my header.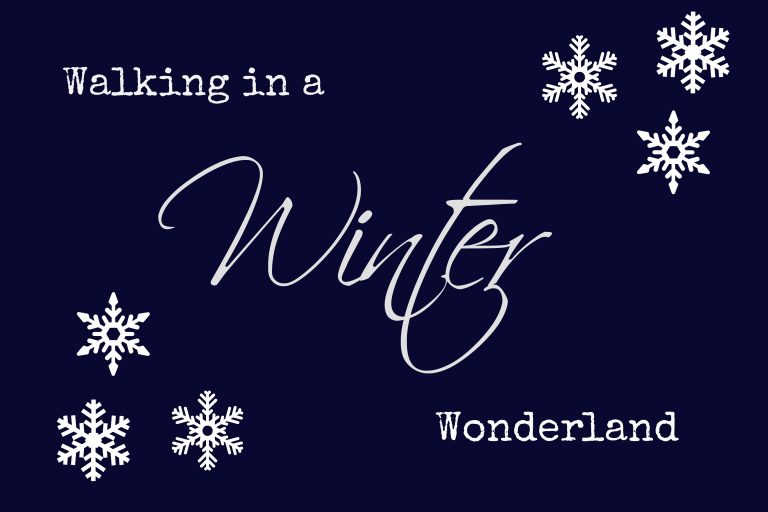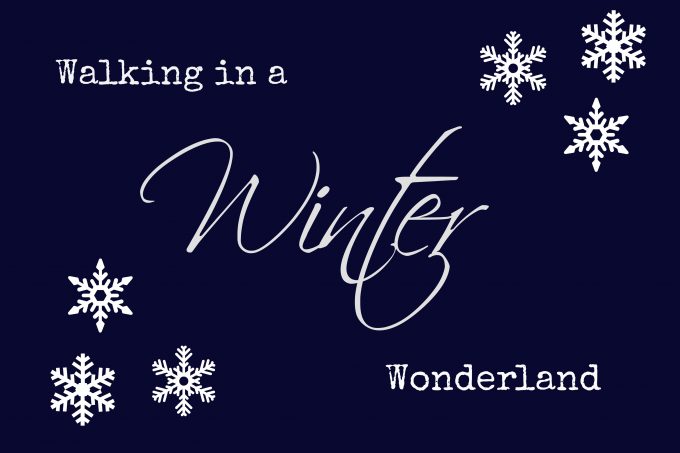 If you are already a subscriber to my blog, the password to access the free printables is in my newsletter. If you are reading this before 9 am today, you'll get your password when my newsletter goes out this morning.
If you aren't a subscriber, use the pink form below or the form in my header or side bar to sign up and you'll get access to the printables. I'm hoping to design and add more printables in 2020 as I enjoy using them in my home and I'll bet that you do as well.
I've got more winter decorating ideas to share with you, so be on the lookout for more winter decor posts in the near future!