When decorating for spring, I love to use nests in my decor. Today I'm sharing how to make DIY Shredded Paper Nests using paper lunch bags.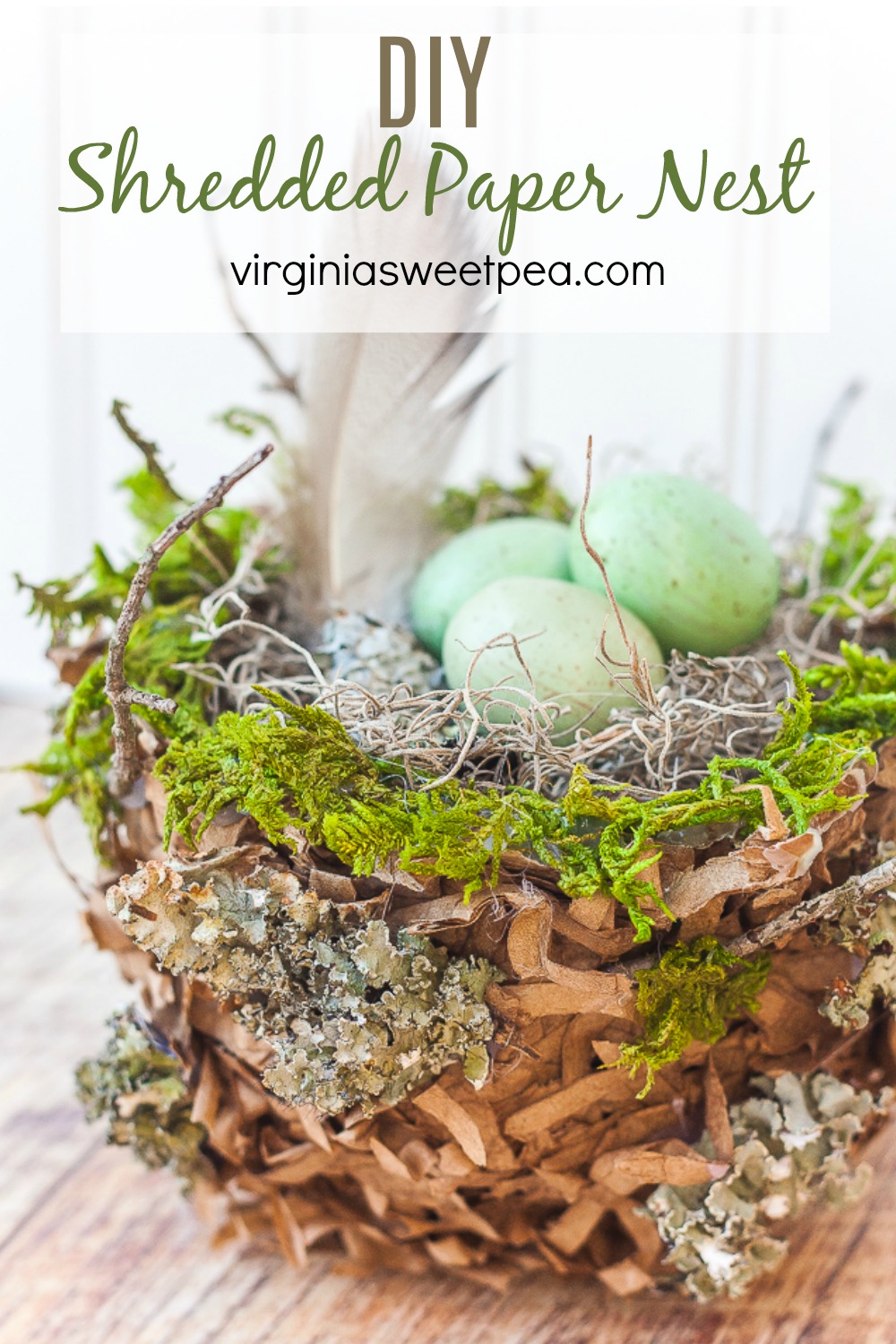 I'm sharing my nests as part of a week-long Spring Ideas Tour that I am hosting.
Today on the tour we are sharing spring DIY and craft ideas.
Be sure to check out the other projects shared today at the end of this post and don't miss the mantels shared on Monday and tablescapes on Tuesday. Come back Thursday for recipes and Friday for porches and decks.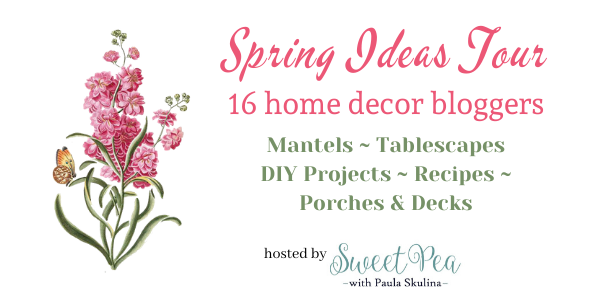 Shredded Paper Nests
Back in 2011 Country Living magazine had an article on making shredded paper nests and I made a few and even blogged about it.
My results in 2011 were good, but not good enough that I saved the nest for more than a year or two. I never forgot that project and decided to tackle it again this year.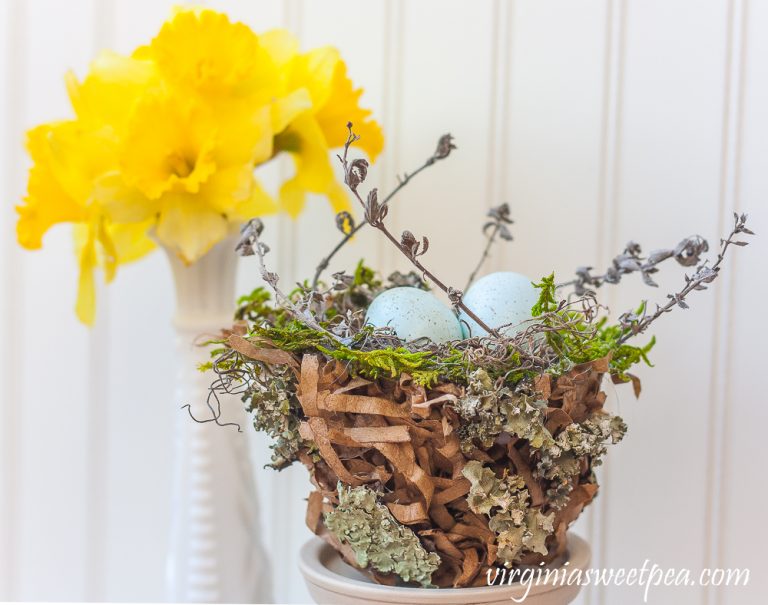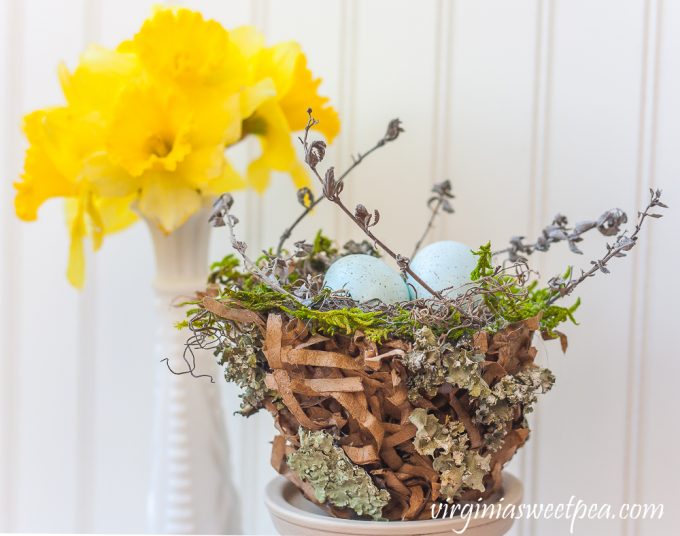 This time around I made two nests, one large and one small and I love the end result.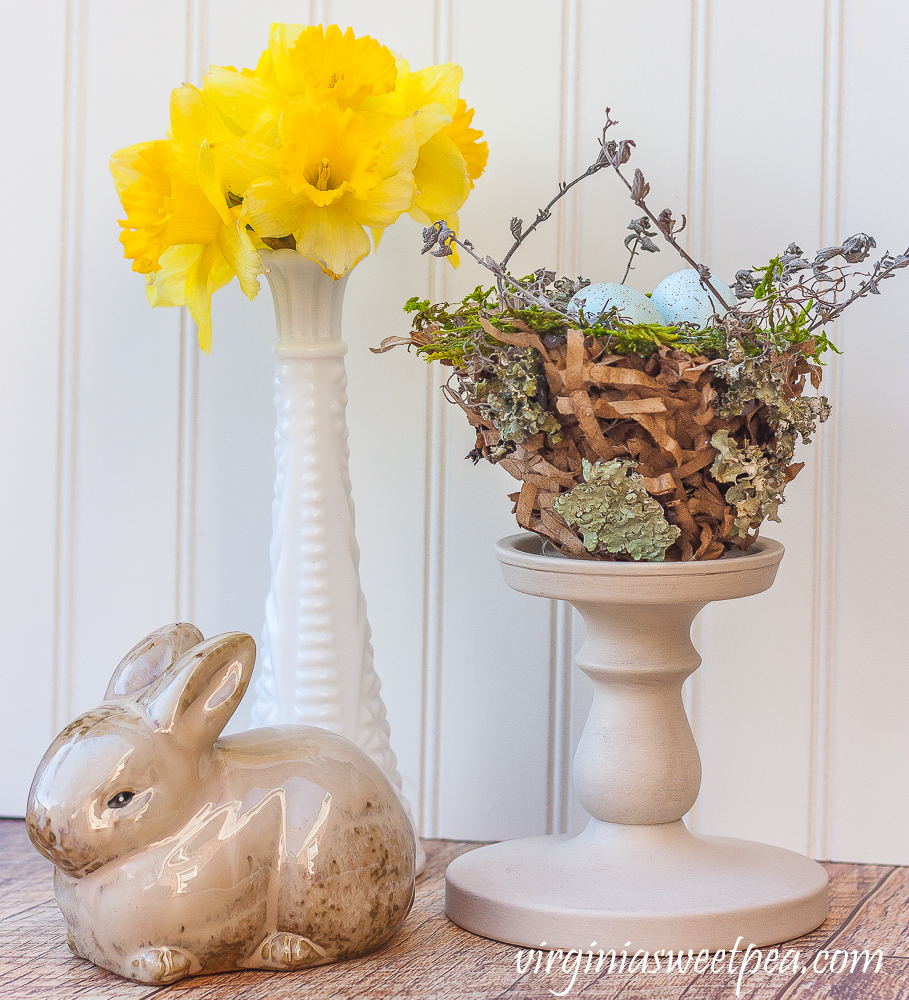 This is the small nest.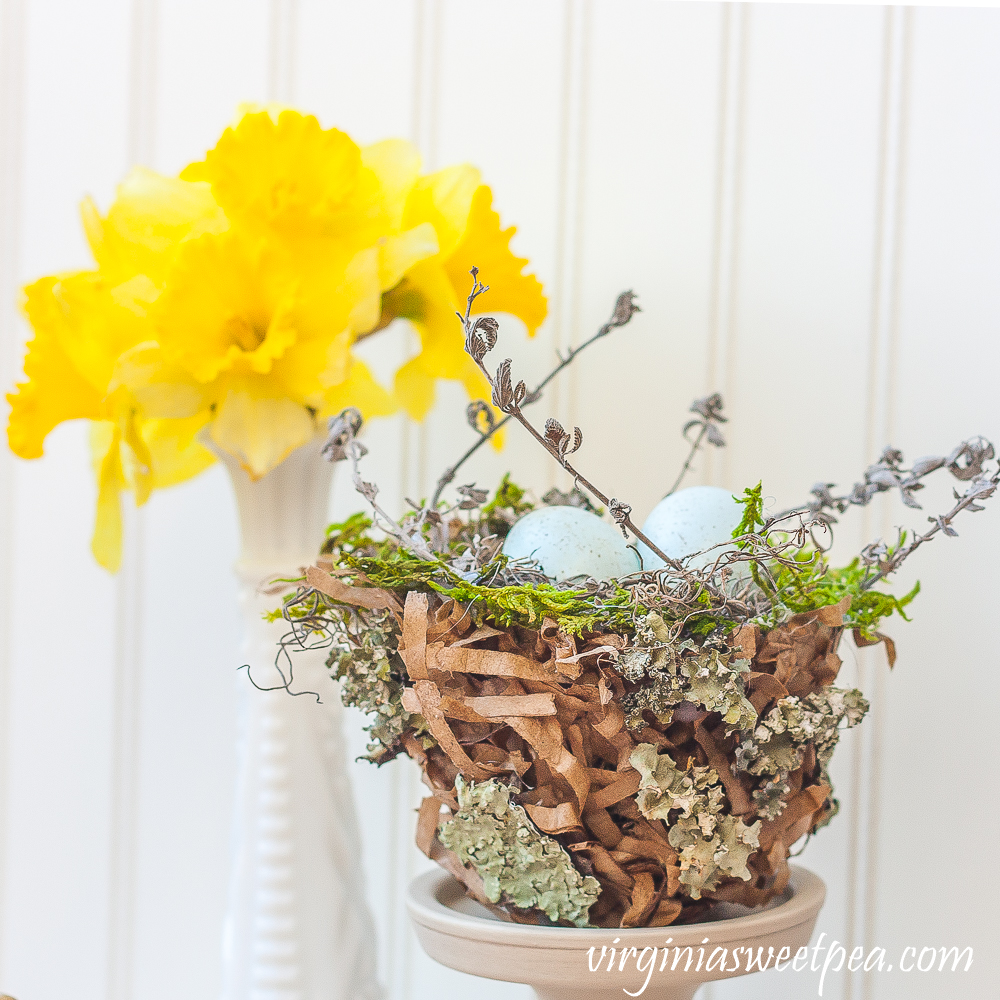 And this is the larger nest.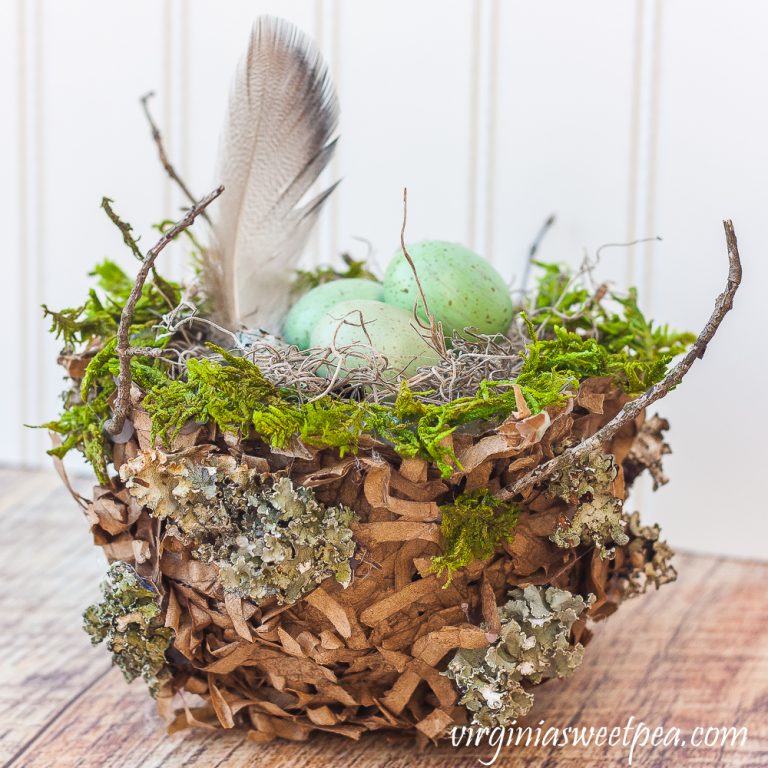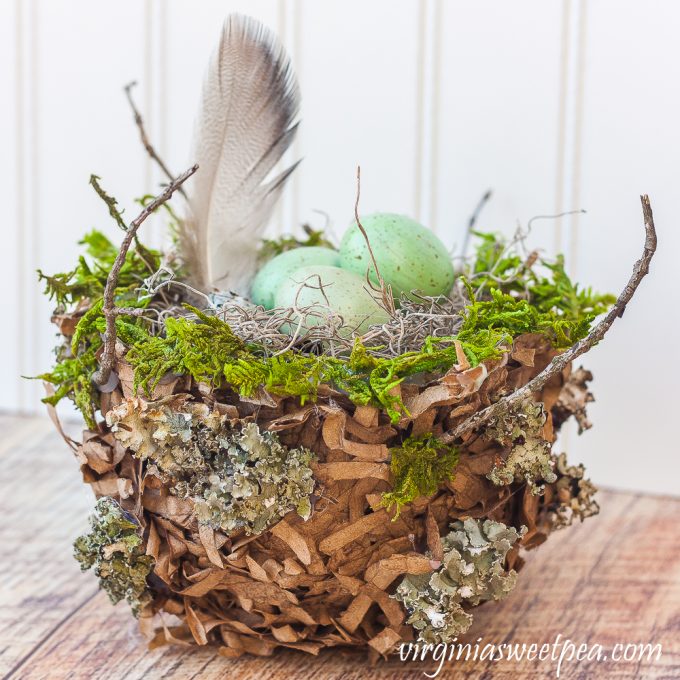 The nests were made using shredded paper lunch bags and watered down school glue.
To make them look realistic, I filled them with spagnum moss, and used my hot glue gun to add dried green moss, lichen, and stems and twigs from my yard.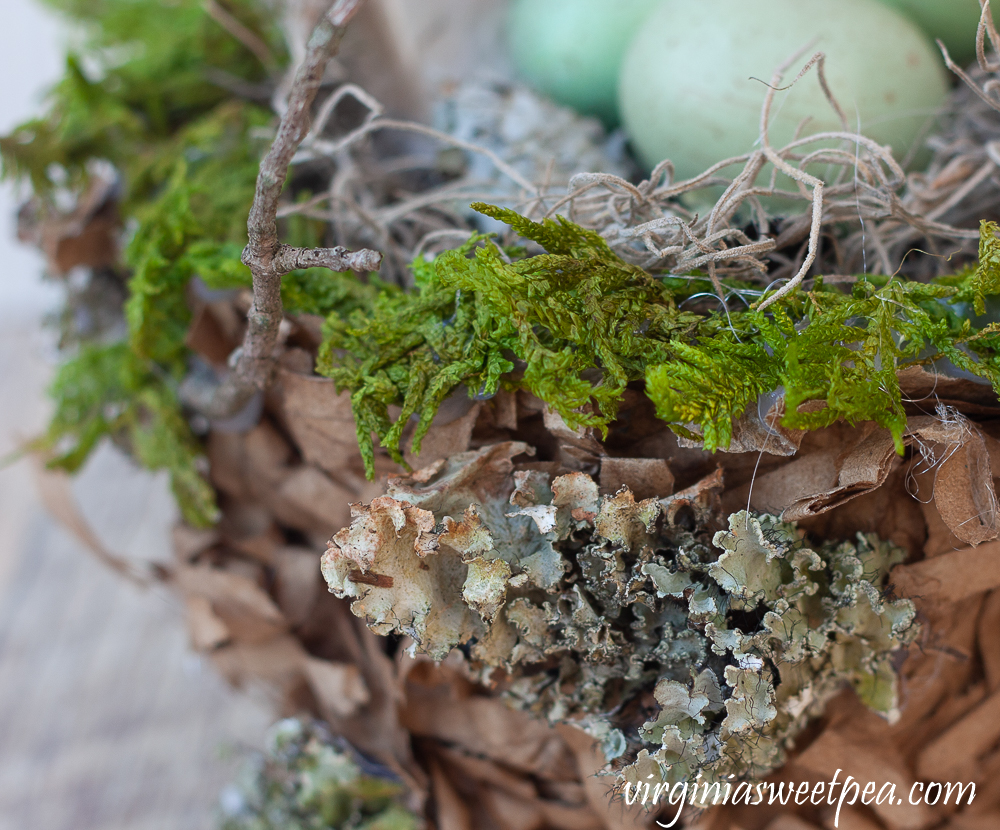 The smaller nest was embellished with dried stems from Catmint that grows in my front yard. The lichen was picked up on a trail in the woods while walking our dog.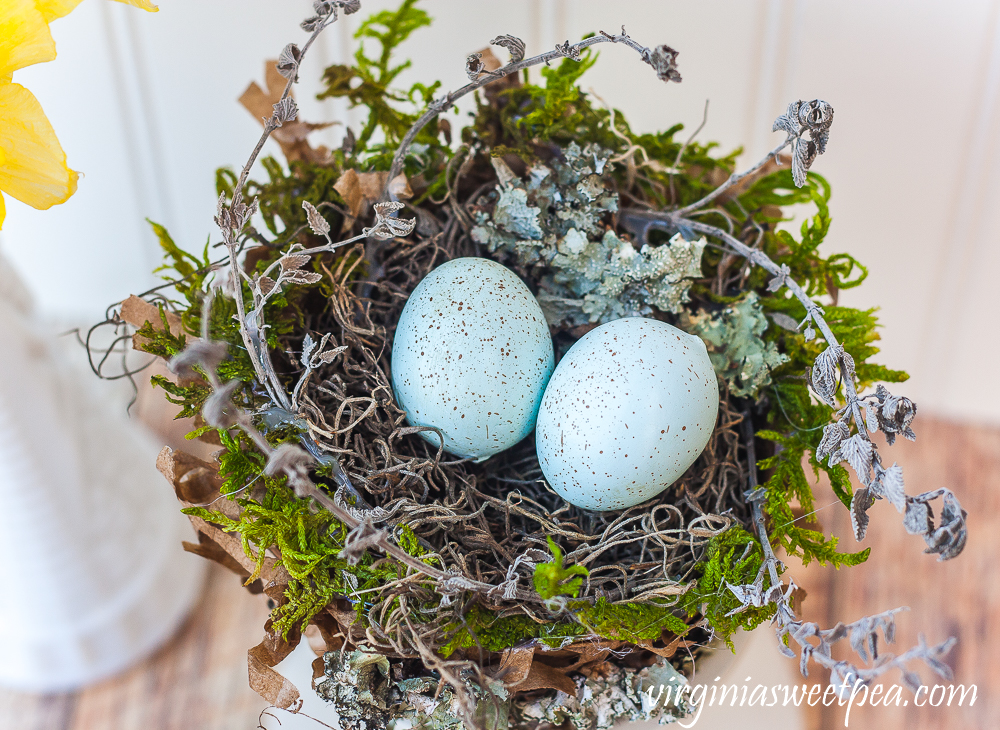 The larger nest was holds a feather in addition to green eggs and lichen.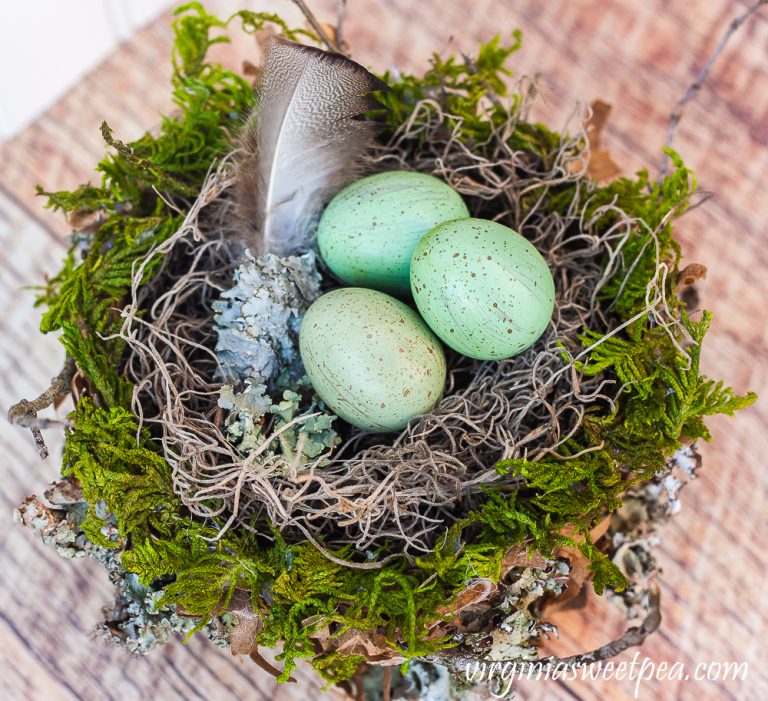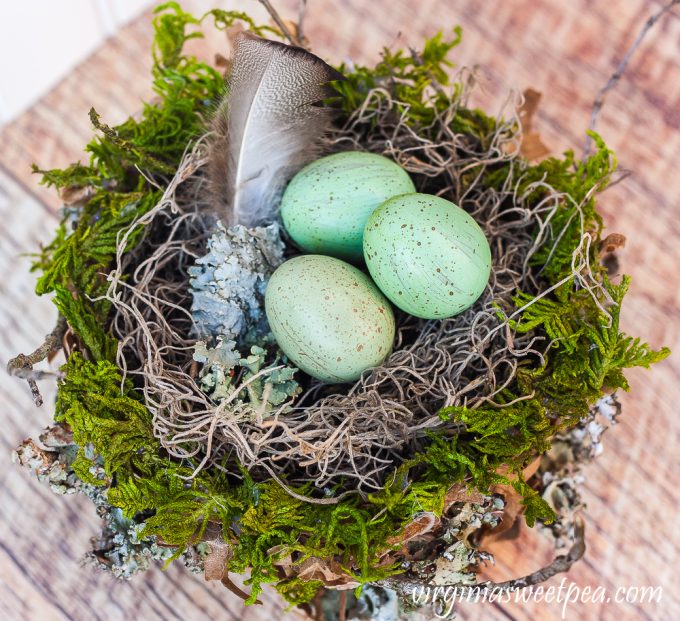 Both of these nests are currently being used as part of the spring decor on my porch. You can see how they look out there here.
How to Make a Shredded Paper Nest
Let's learn how to make a shredded paper nest! A great thing about this project is you need very few supplies to make it.
Materials
Paper lunch bags
1 -2 bottles of school glue (Craft glue or Mod Podge would also work.)
Bowls
Plastic wrap
Waxed paper – I used aluminum foil when I made my nests but realized later that waxed paper would have been a better choice.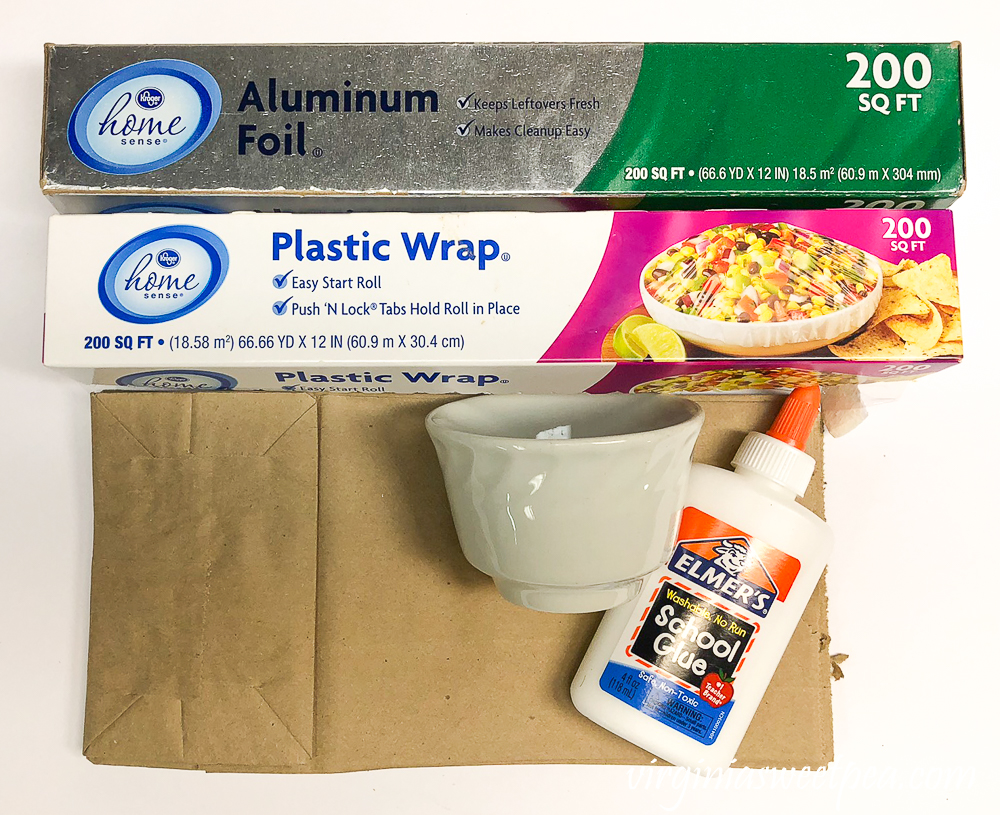 Instructions
Step One – Shred paper bags with a paper shredder. You could cut the pieces with scissors if you don't have a paper shredder.
I used six bags to make two nests, one large and one small.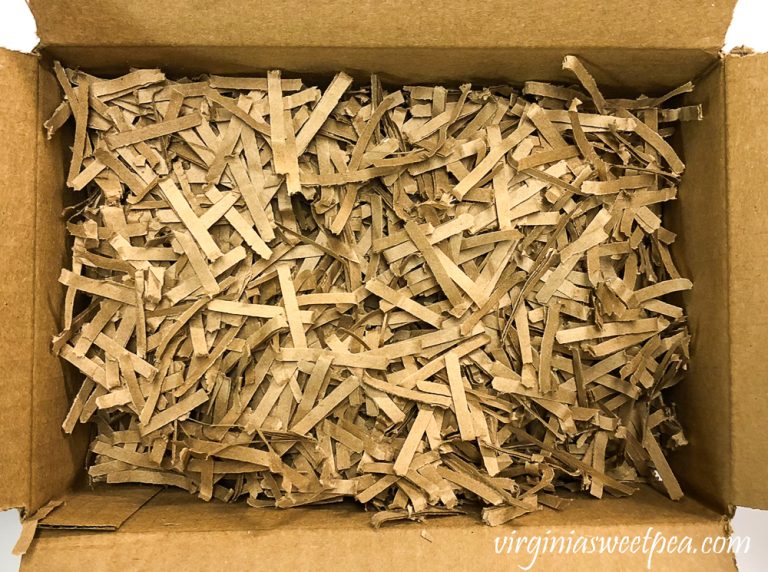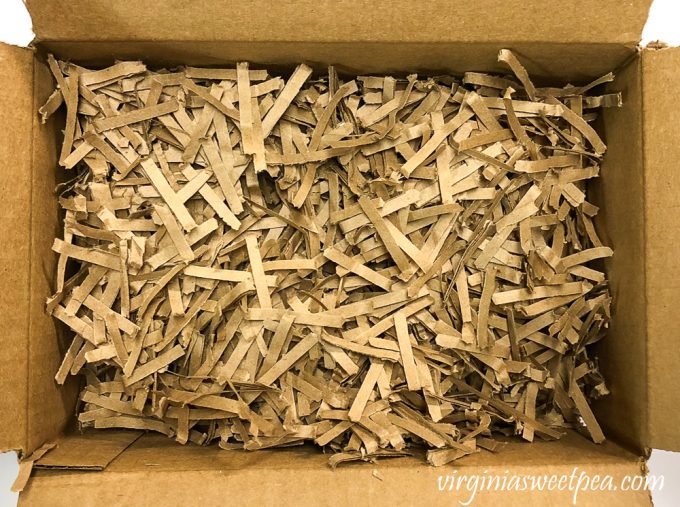 Step Two – Wrap the bowl with plastic wrap from the bottom tucking the extra plastic wrap into the bowl.
I worked on aluminum foil but recommend waxed paper so the nest won't stick.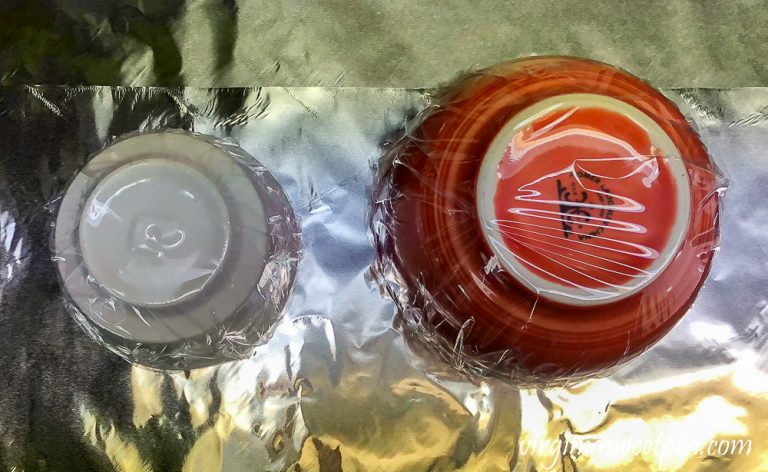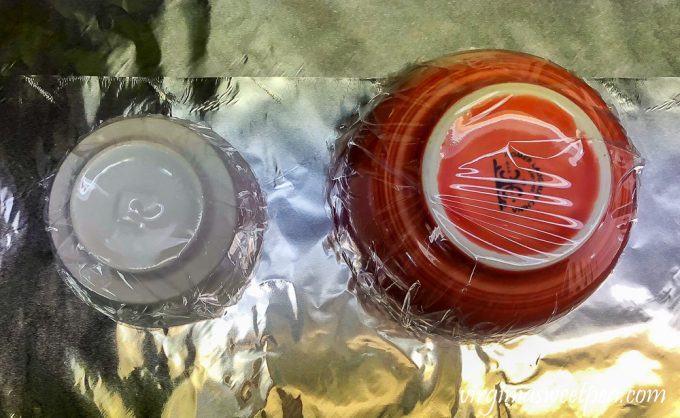 Step Three – Mix equal parts water and glue in a bowl.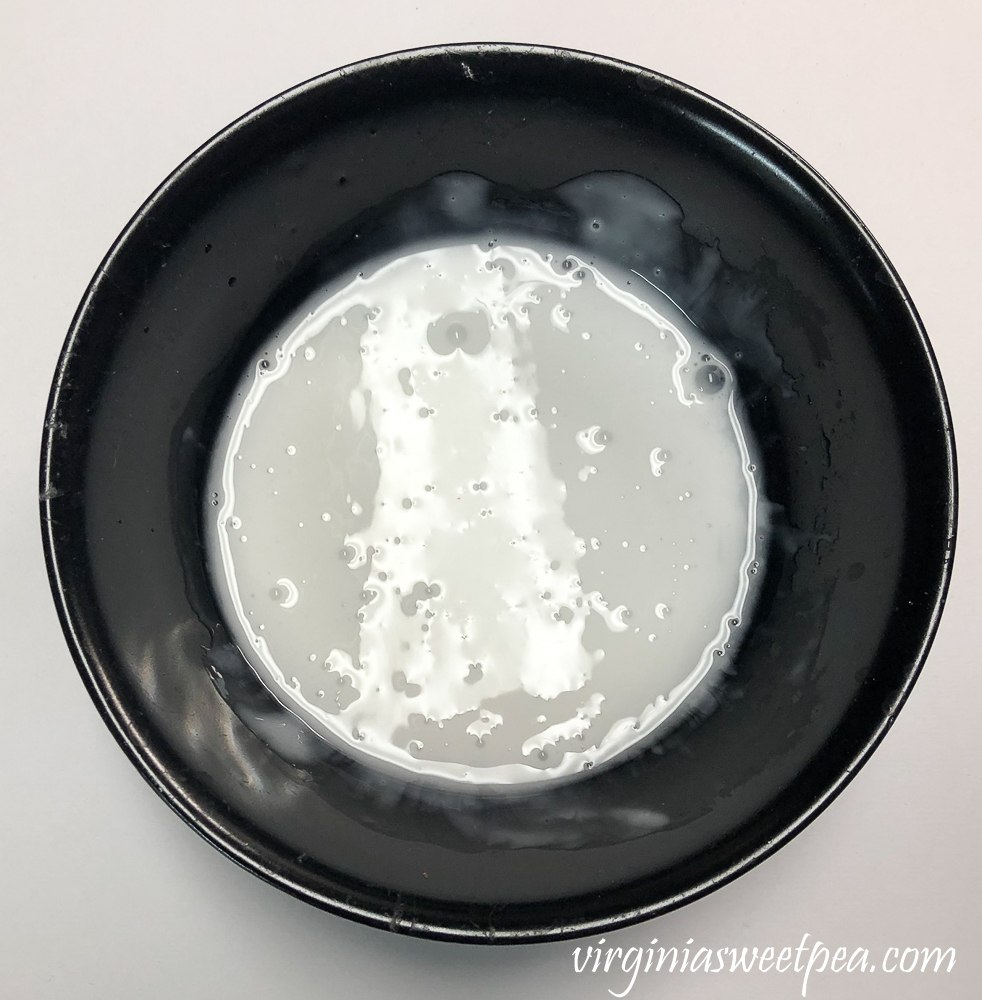 I had to do this several times and I used 1 1/2 bottles of school glue in the process of making my nests.
Step Four – Dip small handfuls of shredded paper into the glue mixture, massage the glue mixture on the paper strips, then lay them on the bowl until it's covered.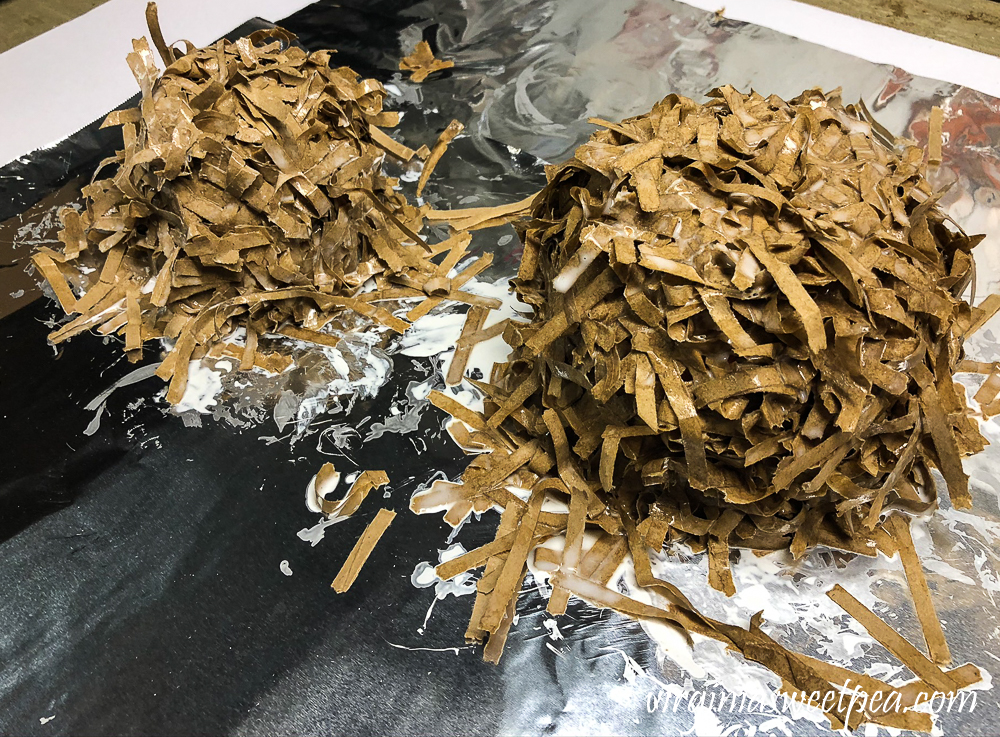 Allow the nests to fully dry. My smaller nest was dry in a day but the larger one took two days to fully dry.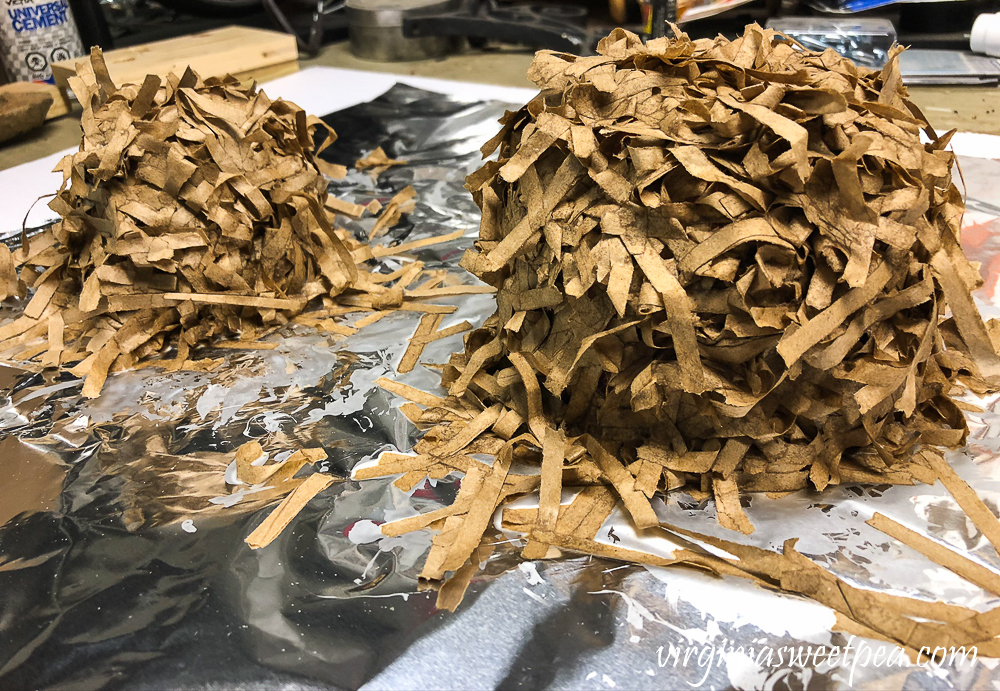 Step Five – Carefully pull the plastic away from the sides of the bowl which will release the nest.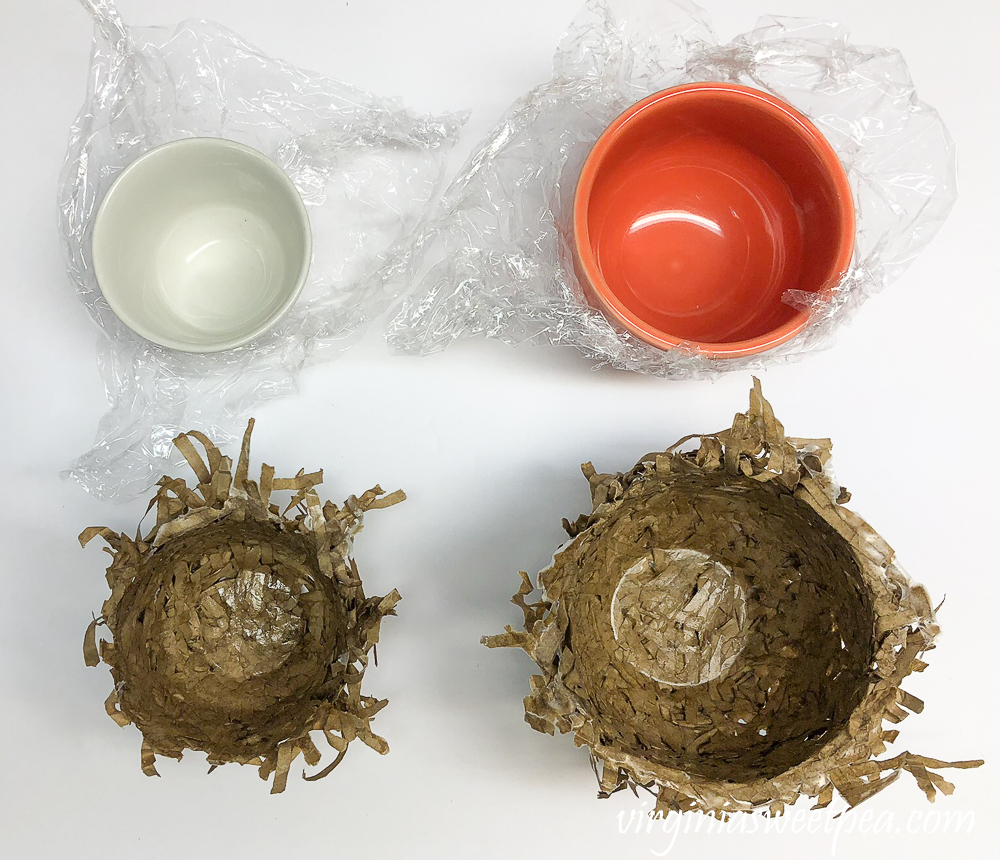 The top of the large nest was caked with dried glue.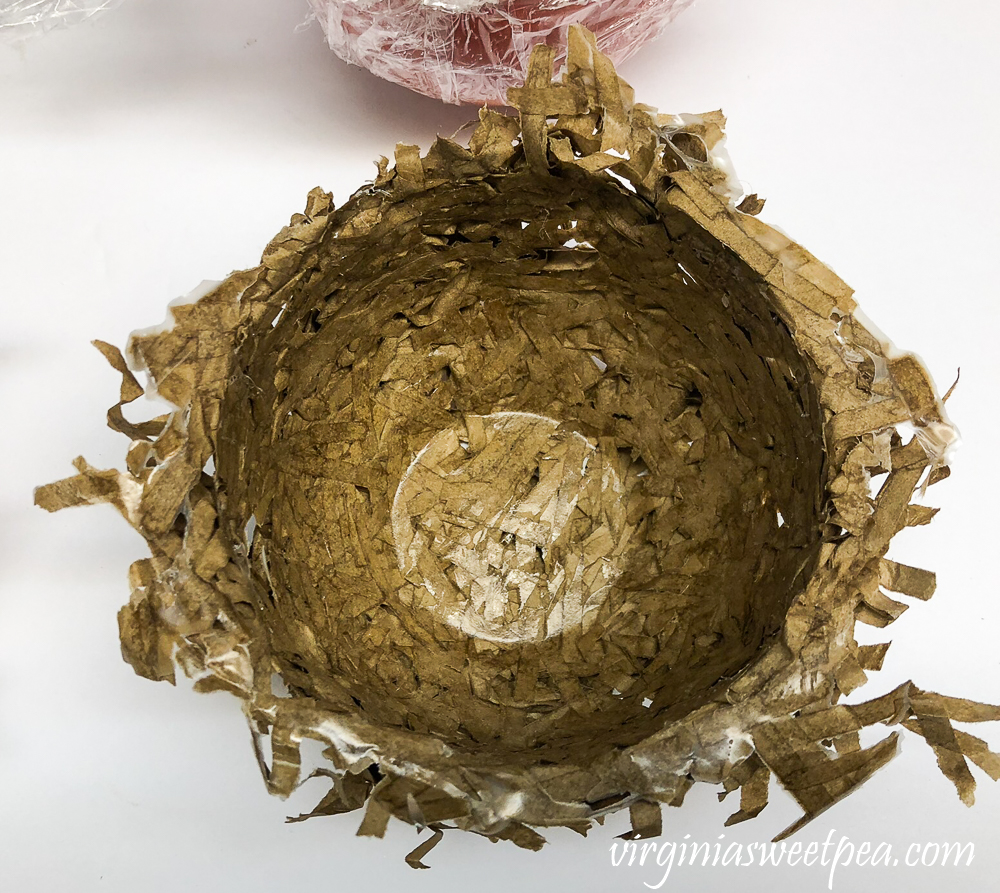 I didn't like how that looked, so I massaged it with my fingers to break up the glue and to give it a looser look. The smaller nest only needed a small bit of massage.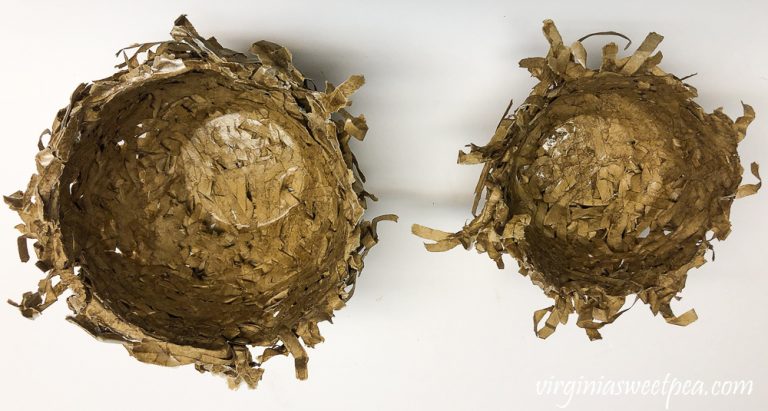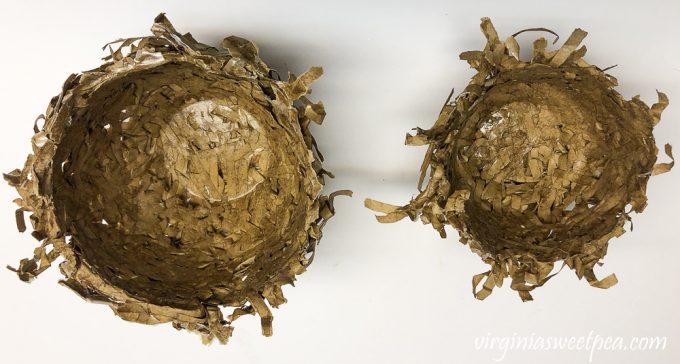 Decorate the Nests
To decorate the nests, I used sphagnum moss and dried green moss from the Dollar Store, lichen found on the forest floor, and dried Catmint stems and tree twigs from my yard.
I started the decorating by gluing moss to the edge of nests using a hot glue gun.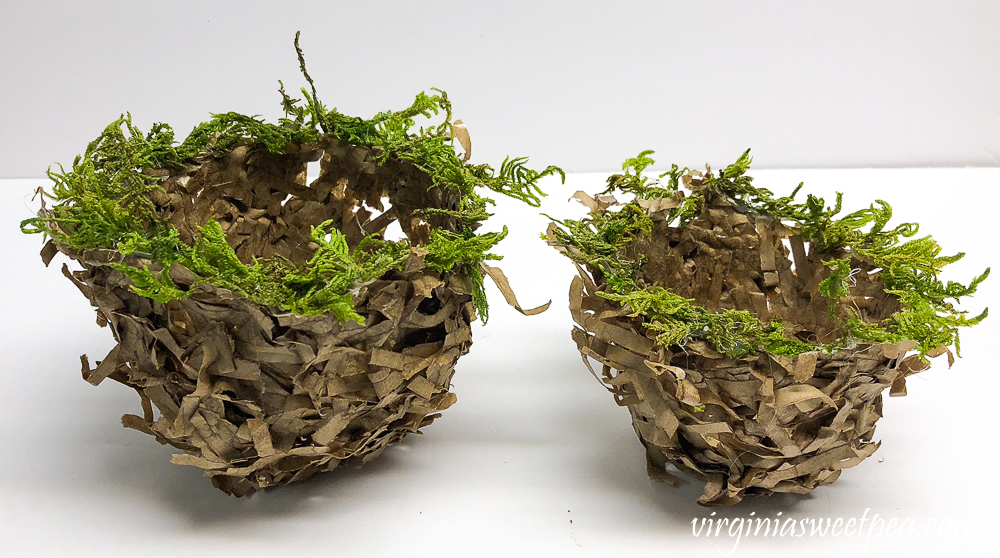 I then filled each nest with sphagnum moss.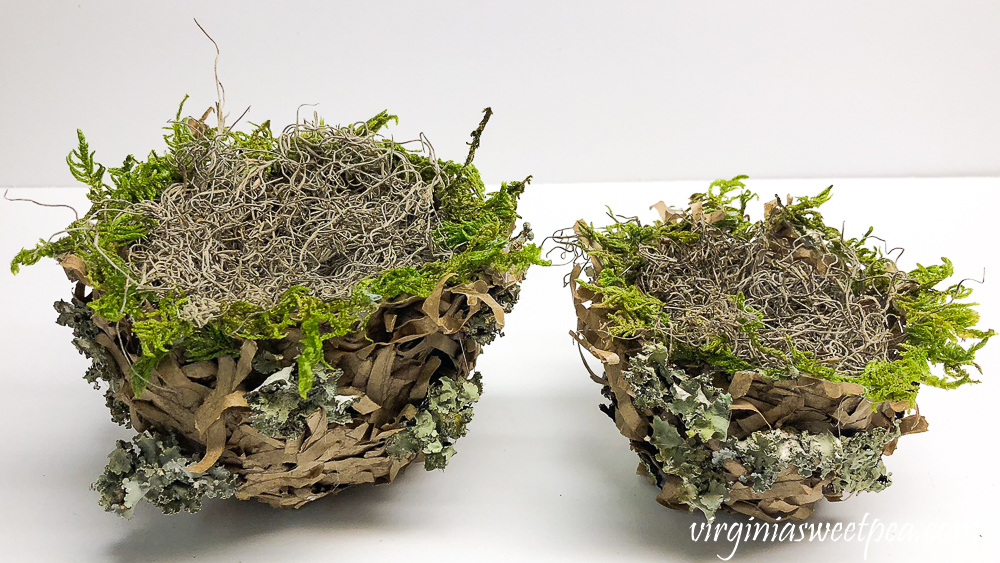 Then pieces of lichen were glued to the sides of the nest along with twigs and dried Catmint stems.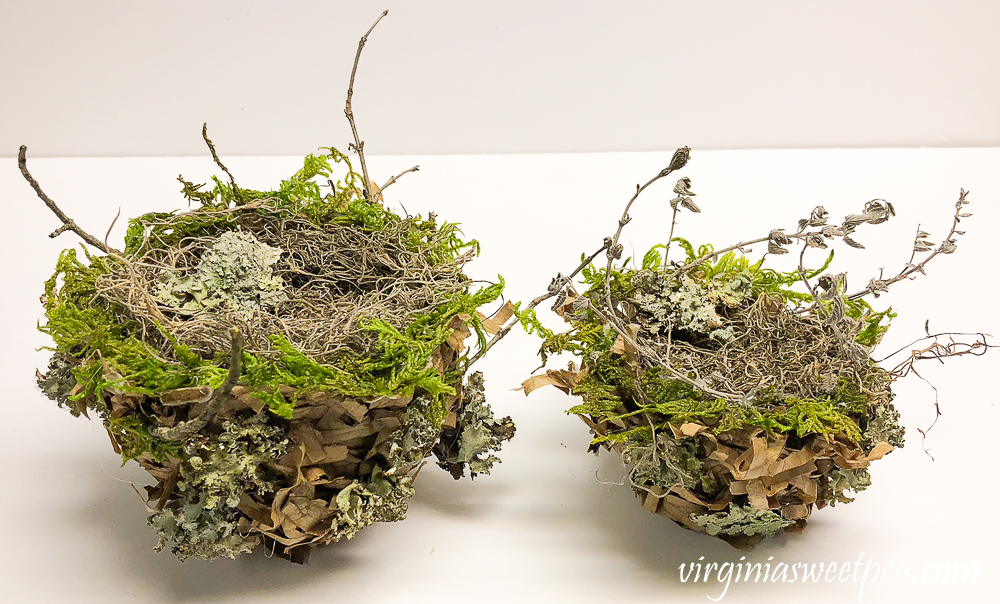 The nests were filled with eggs, lichen, and a feather.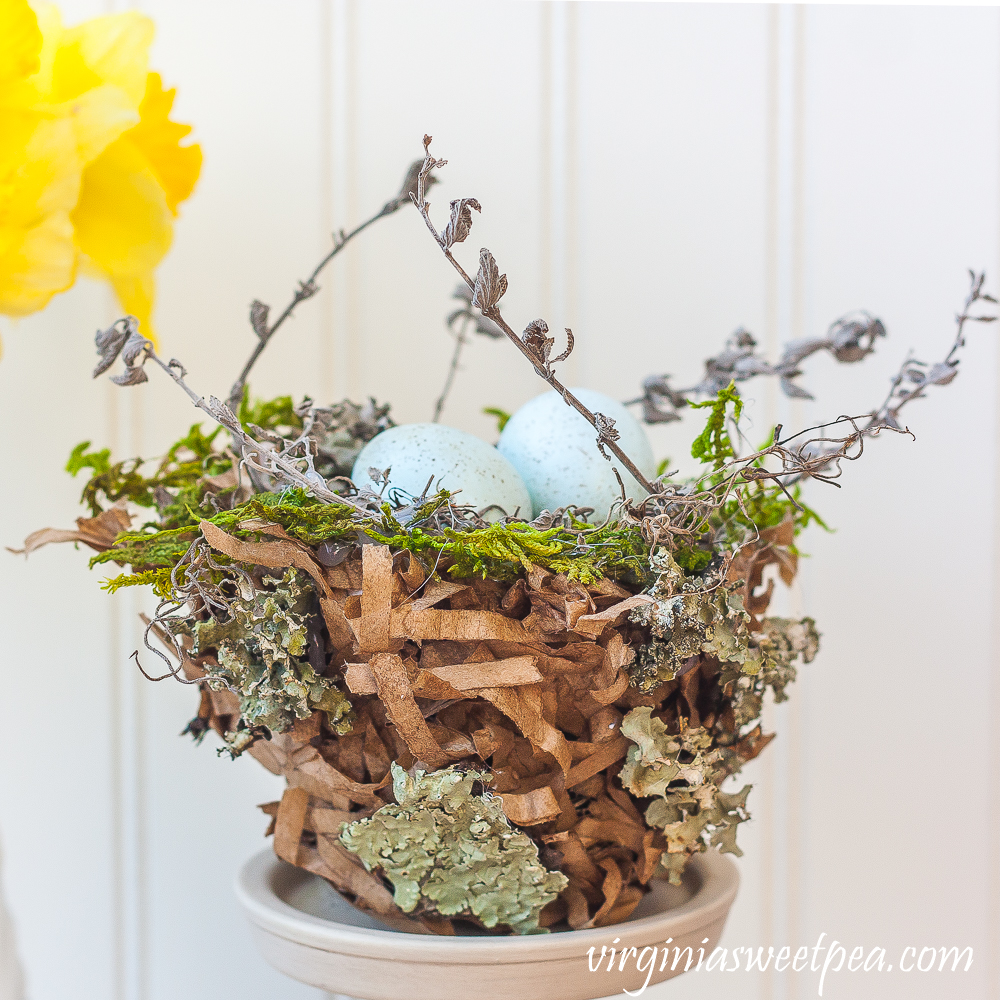 Lichen has the most beautiful colors: gray, light green, and light blue.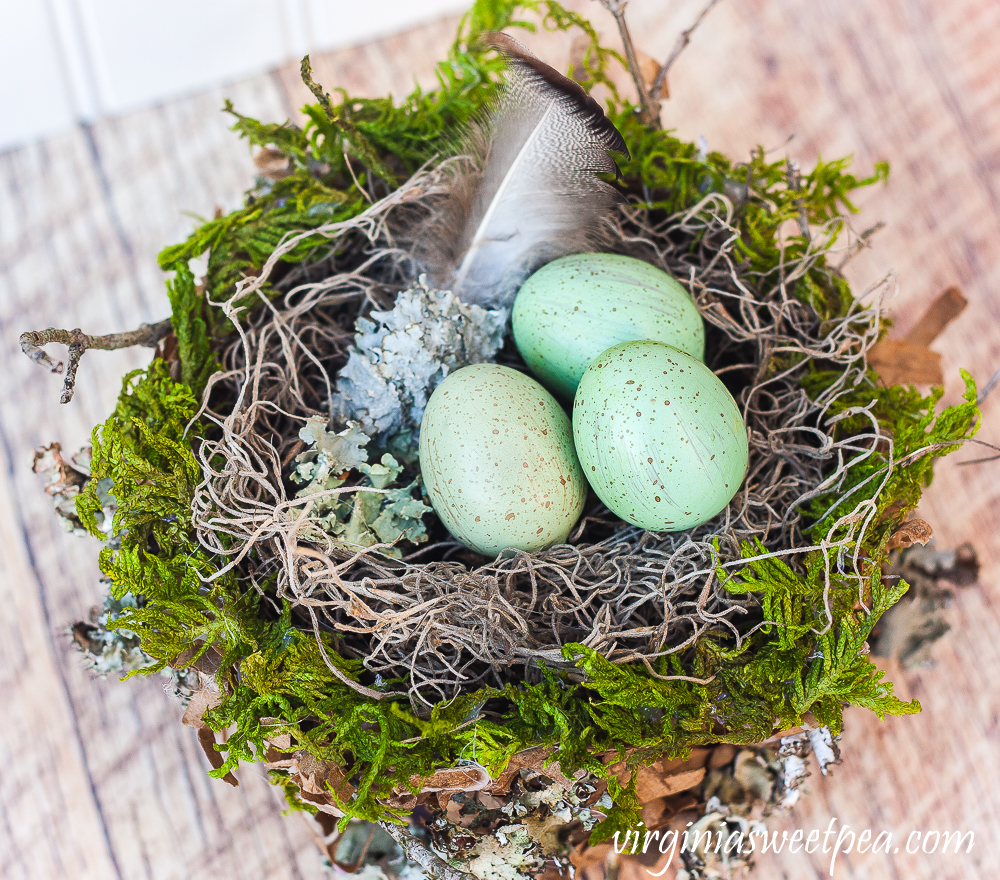 Lichen is a symbiotic relationship between fungus and algae. The algae is plant-like and provides food for the fungus. The fungus provides a place for the algae to live.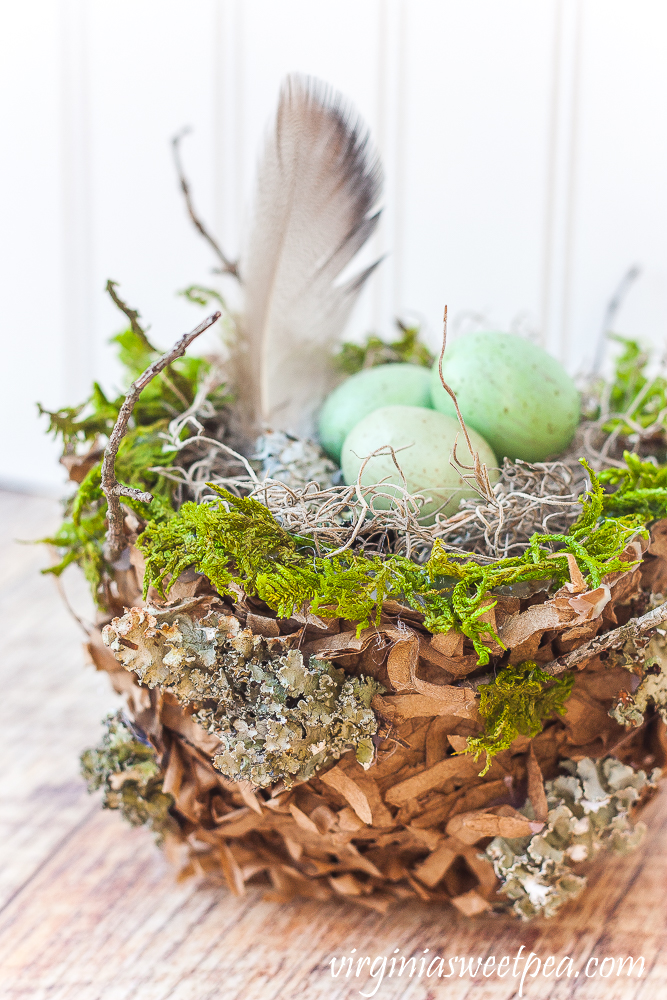 I love the nests that I created and they cost me not a penny to make as I had all of the supplies that I needed on hand.
Now it's time to enjoy more spring decorating ideas. Click on the links below to visit each blogger who is sharing their ideas.
Monday ~ Mantels


Hearth and Vine | Postcards from the Ridge | Marty's Musings
Tuesday ~ Tablescapes


Lora Bloomquist | Our Southern Home | The Painted Hinge
Wednesday ~ DIY


Sweet Pea | 2 Bees in a Pod | The How to Home | Our Crafty Mom
Thursday ~ Recipes


My Wee Abode|Thistle Key Lane|Harbour Breeze Home|First Day of Home
Friday ~ Porches and Decks


Redhead Can Decorate | Worthing Court | Follow the Yellow Brick Home