Flower Filled Wheelbarrow Spring Wreath
Spring is in full force here in Virginia. Trees are blooming as are spring-flowering bulbs and it's so beautiful. I've been decorating my home for spring and today I'm sharing a Flower Filled Wheelbarrow Spring Wreath that I made for our sunroom.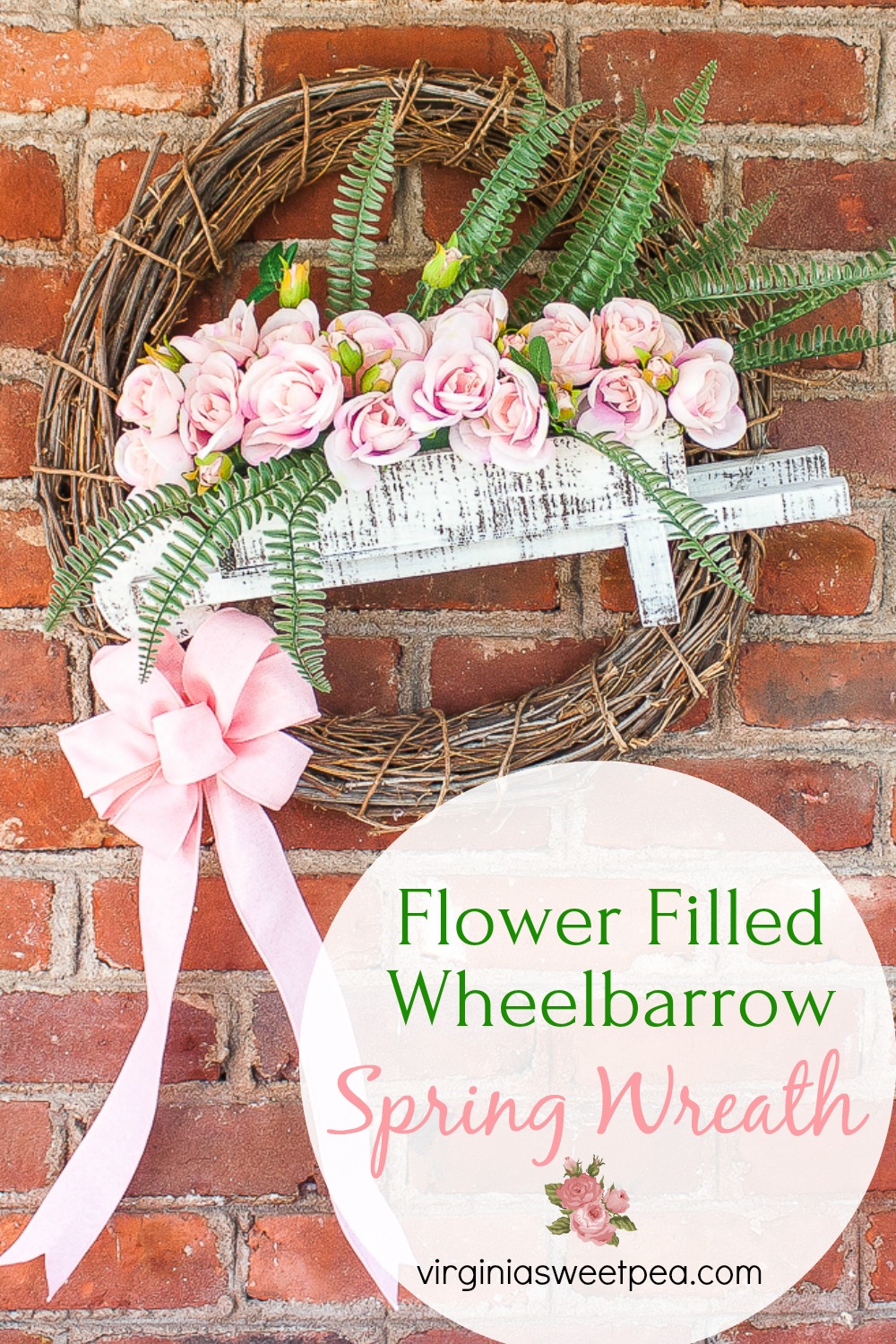 Today's spring wreath is part of a monthly Pinterest challenge hosted by Cindy of County Road 407. Each month Cindy selects a picture from Pinterest and challenges our group to create our own version of the look.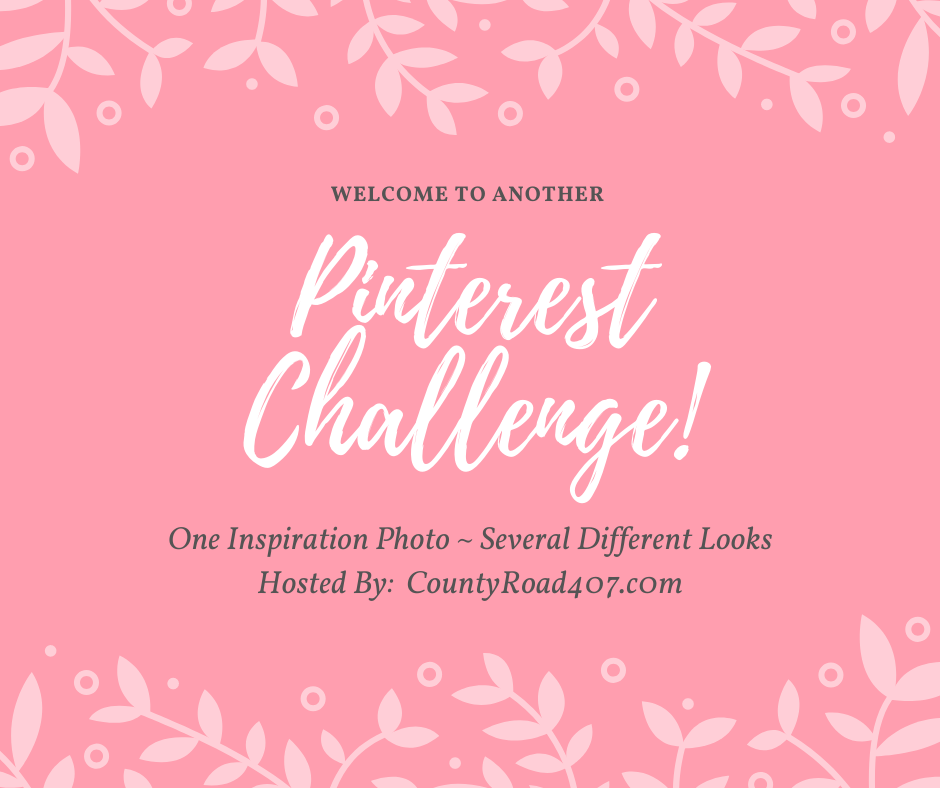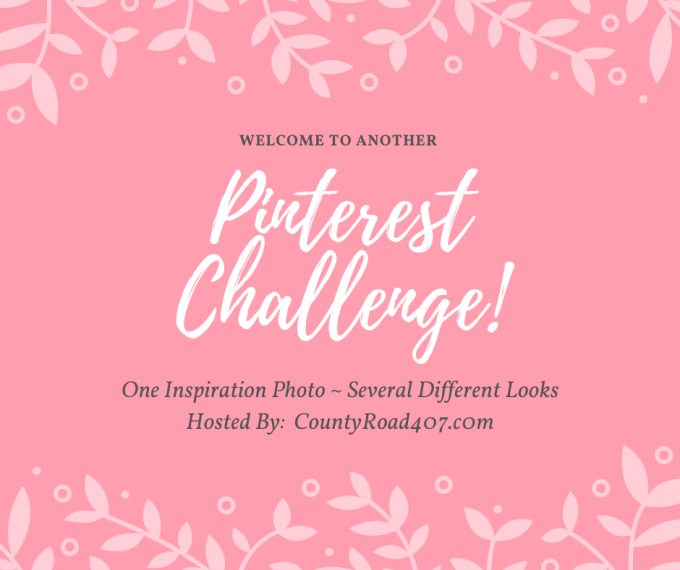 Many thanks to Cindy for hosting this challenge.
If you are arriving from Decorate and More with Tip, welcome!
Our Inspiration for this Challenge
This month we were inspired to create a spring wreath inspired by this Garden Hose Spring Wreath created by Jill of Create, Craft, Love.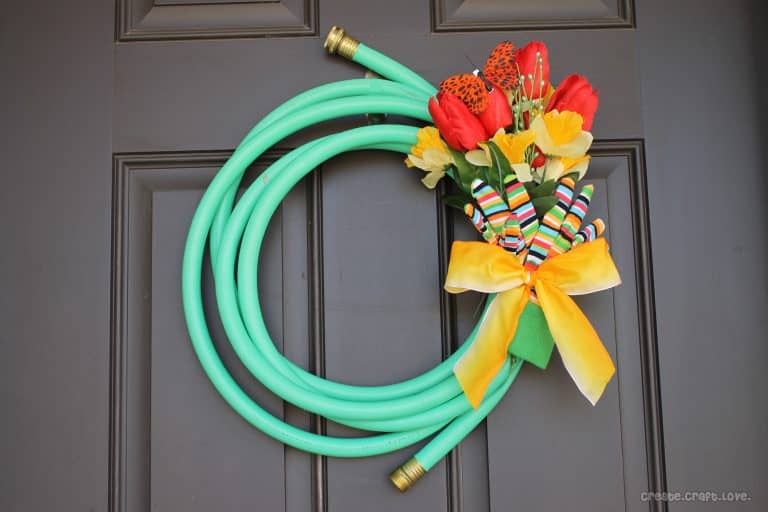 This wreath has a gardening theme with its hose, garden gloves, and spring florals.
Wheelbarrow Spring Wreath
For my garden themed spring wreath, I used a small wheelbarrow from Oriental Trading that I purchased a few years ago.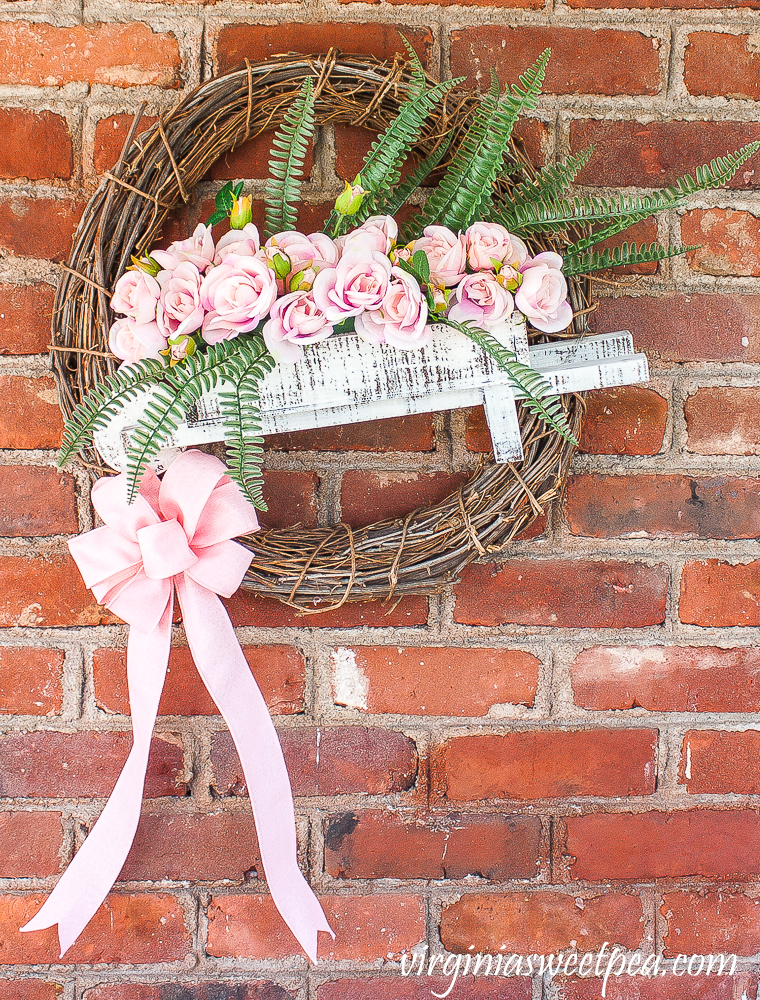 Below are a few more decorative wheelbarrows from Amazon that possibly could work for this project.
I usually use this wheelbarrow for Easter decor and fill it with eggs. You can see it filled with my carrot Easter eggs in this Easter decorating post from last year.
How to Make the Wreath
The first thing that I did was fill the wheelbarrow with floral oasis.
Floral oasis is for arranging fresh flowers. A better choice for this project would have been dry floral foam which is designed for faux flowers. I used what I had on hand since I'm shopping as infrequently as possible.
I then wired the wheelbarrow to a grapevine wreath form.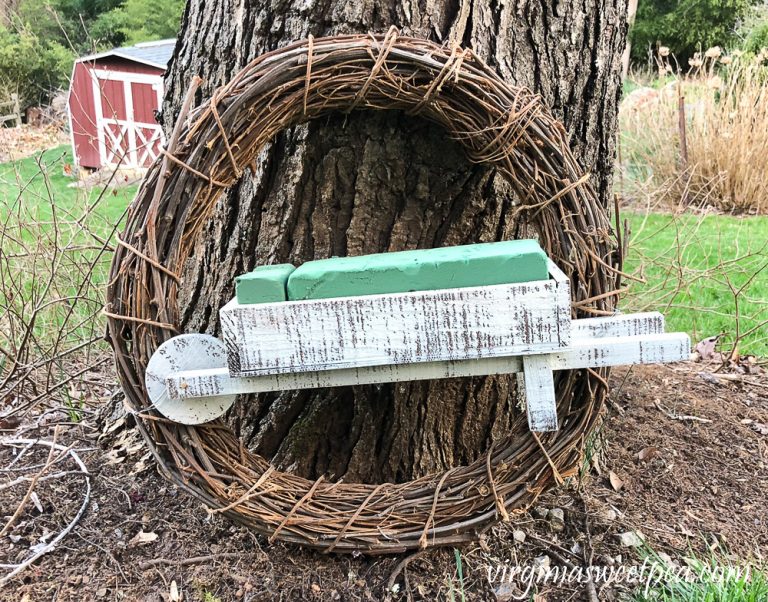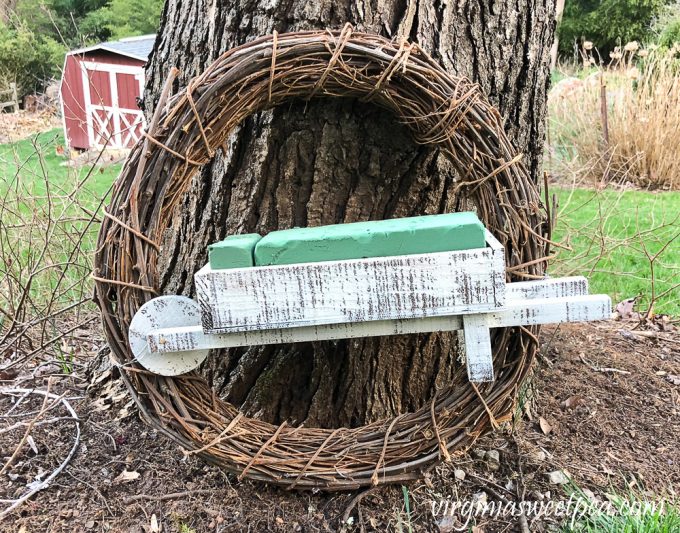 The next step was the fun part, filling the wheelbarrow with spring flowers and greenery.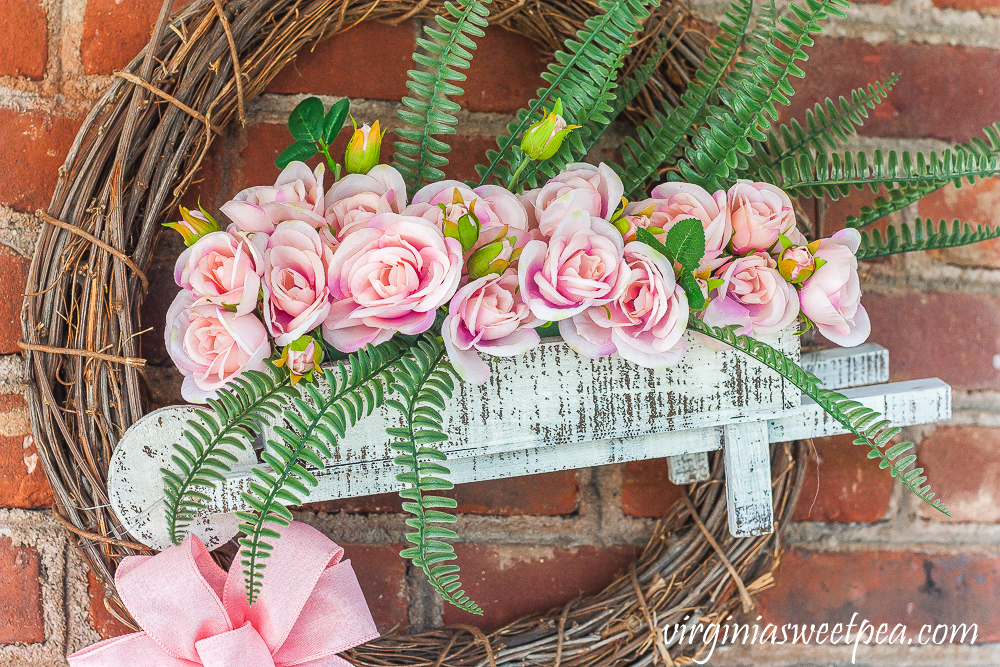 The flowers and greenery that I used came from Dollar General. I had no idea that Dollar General carried faux florals and was pleasantly surprised at their selection, all at a reasonable price.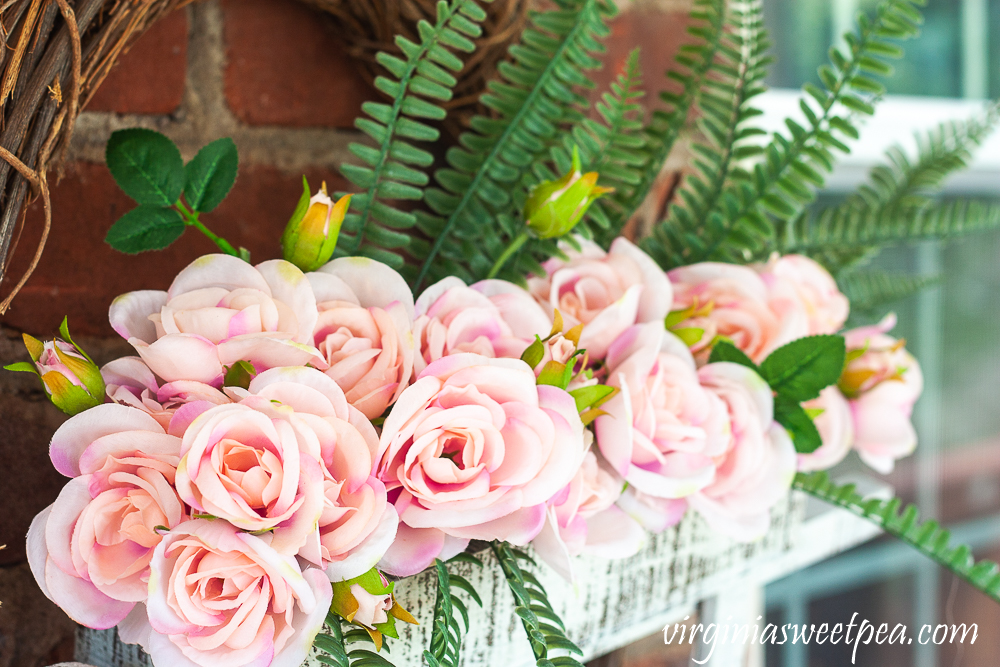 Dollar General doesn't offer the flowers that I used online but if you shop there in person, look for a flower cart near the checkout. I shopped at Dollar General in Lynchburg and in Moneta for my florals and they were located in the same spot in both stores.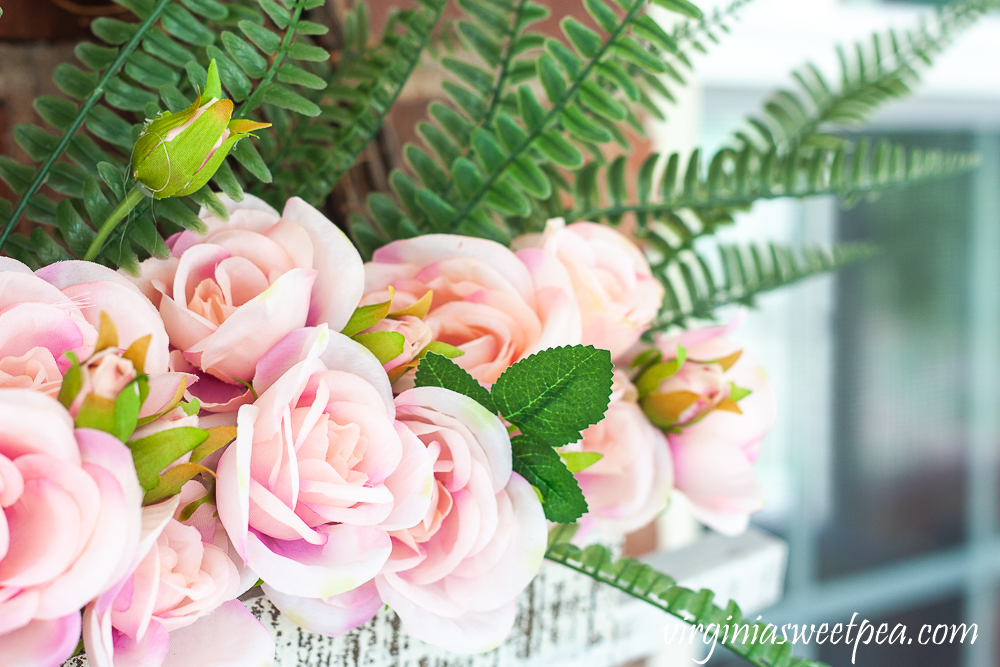 Below are a few similar florals from Amazon if you want to make a wreath like mine and are being wise and not shopping unnecessarily. (I purchased my florals from Dollar General before things got as bad as they are now.)
I used five rose bundles and four fern bundles from Dollar General, all just $2 each.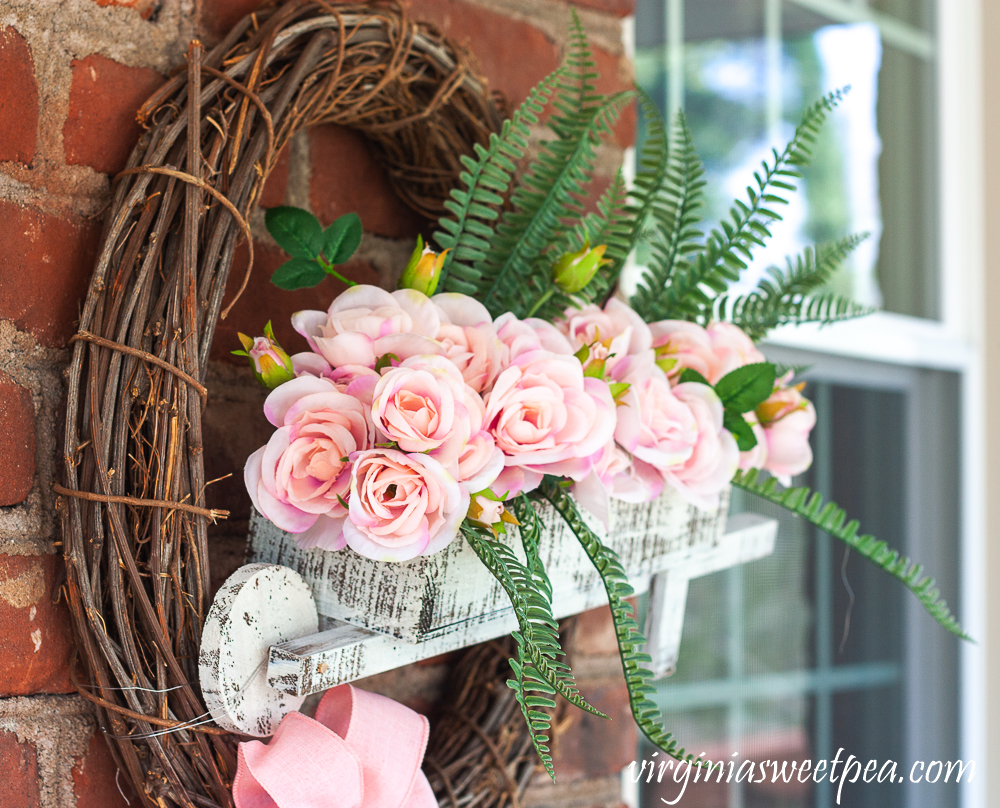 I cut the rose and fern bunches into single short stems and inserted them into the oasis.
The last step was to make a bow with ribbon from the craft aisle at Walmart that I already had in my craft stash.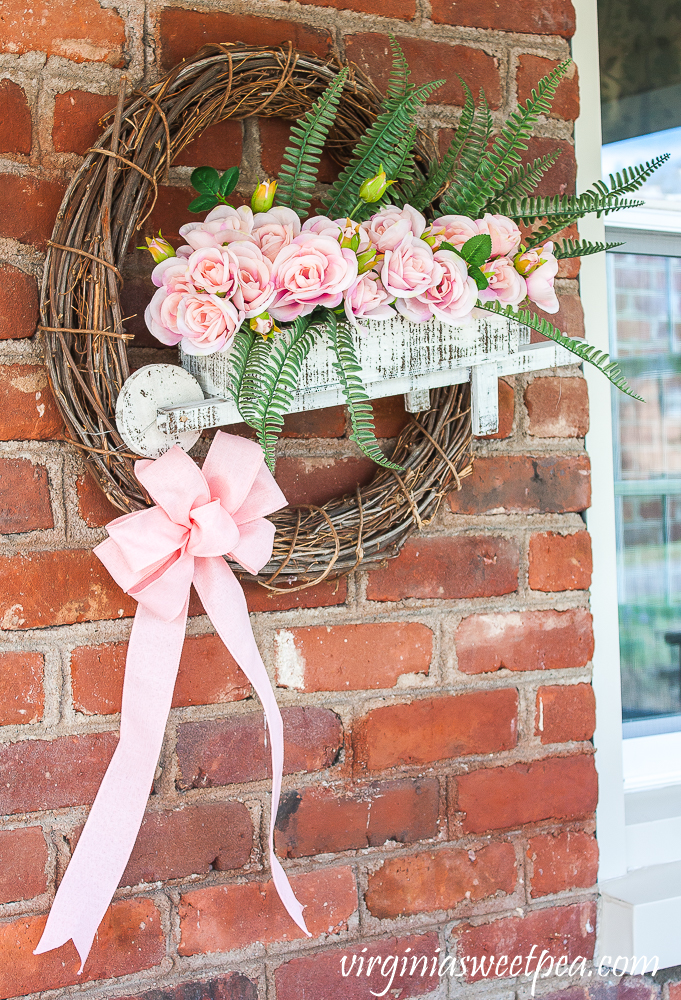 I planned to hang this on my front door but the wreath was too heavy for the 3M hanger that I have on the glass, so I used it on our sunroom wall.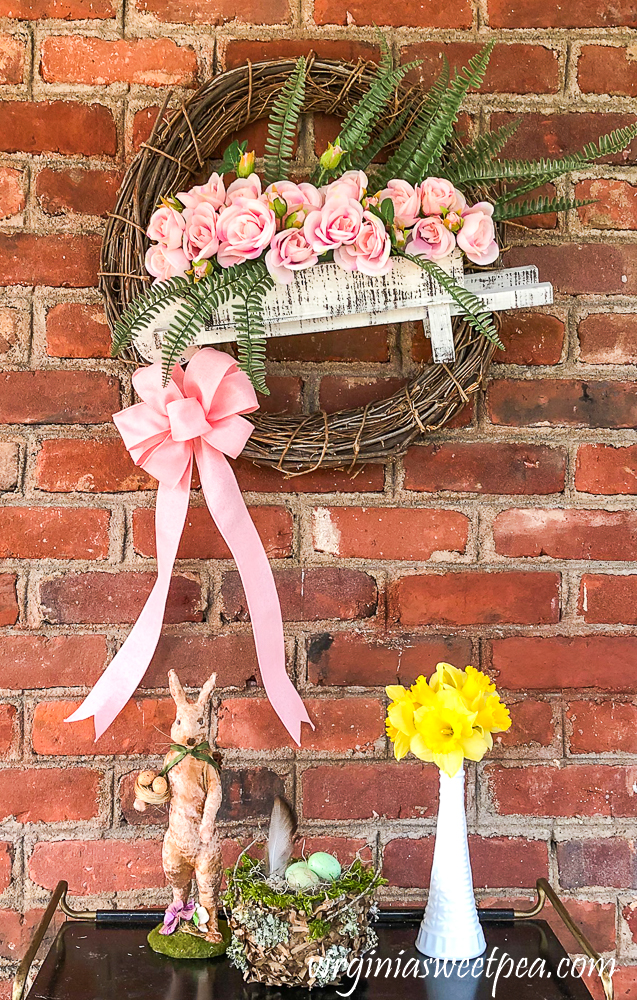 We live on a corner and this wreath can be seen as people walk or drive past by our home.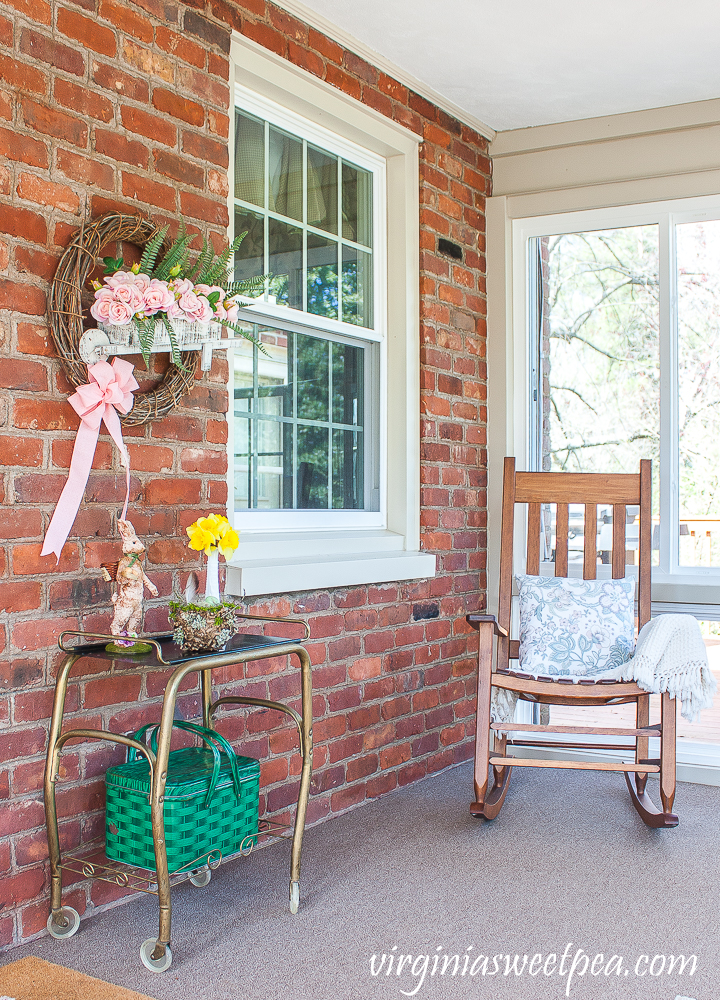 The flowers are from my yard and the nest is a spring DIY project that I'll be sharing tomorrow.
Many thanks to Cindy of County Road 407 for organizing this fun monthly Challenge!
Next is my dear friend, Carol, of Bluesky at Home who is sharing a pretty Easter wreath.
More Spring Themed Wreaths to Enjoy
Click on the links below to visit each blogger who is sharing their version of our spring wreath inspiration photo.