A Spring Nest Wreath on my front door not only makes my home look inviting but also helps to celebrate the beautiful spring season.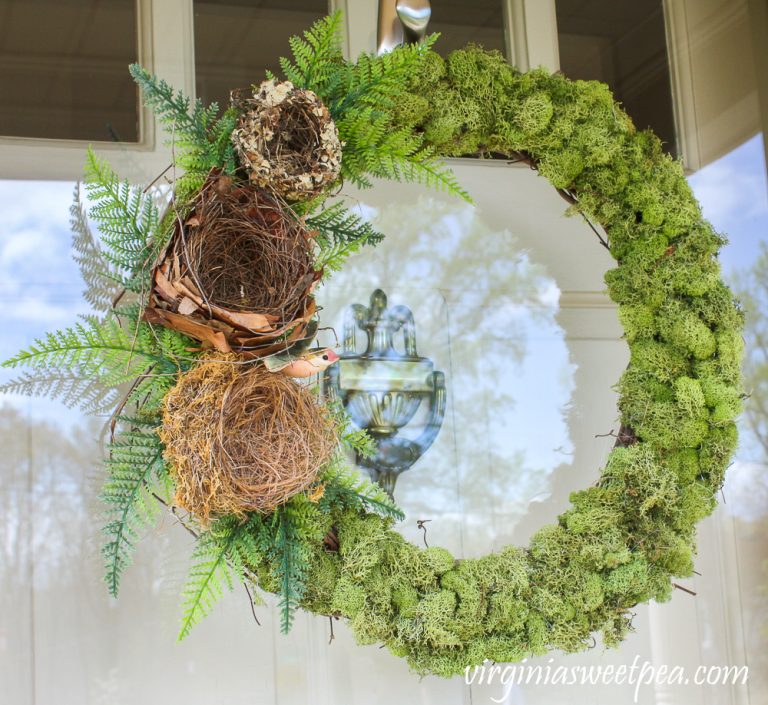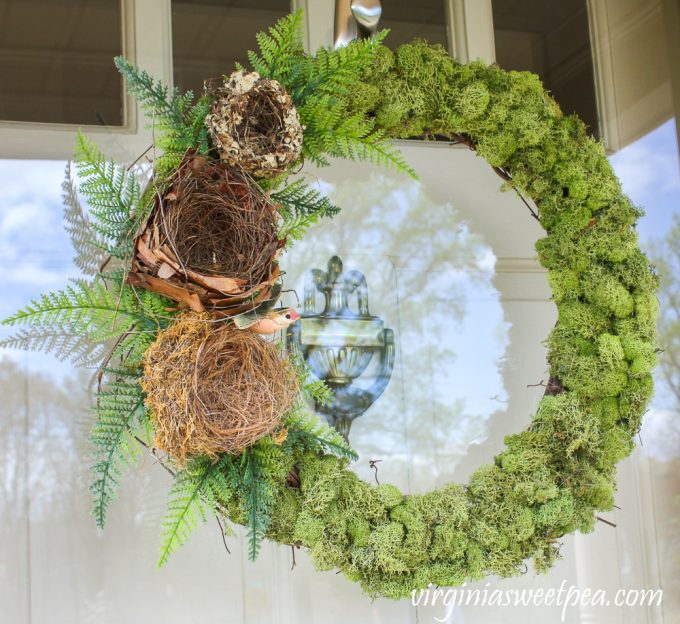 Spring Nest Wreath
When I think of spring, I not only think about flowers blooming and trees getting their leaves but also about birds nesting.
For spring, I wanted to make a natural looking wreath.
I used my glue gun to glue moss to a grapevine wreath and then added three nests accented with faux fern and a hummingbird.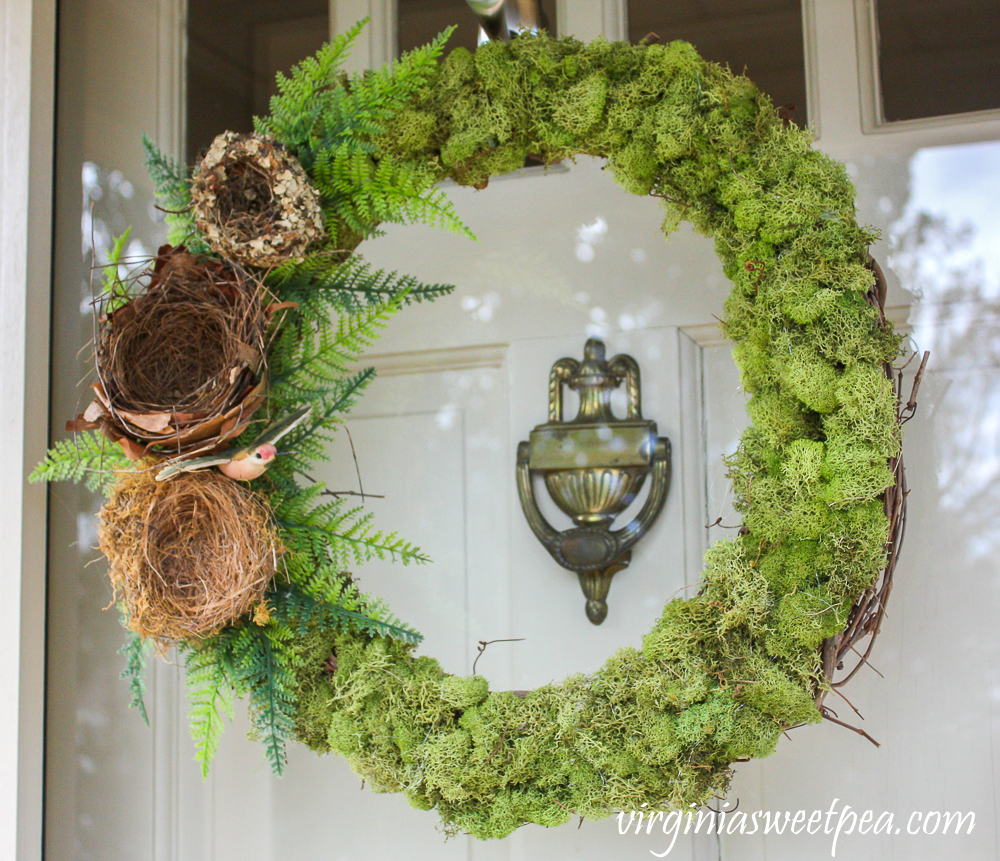 The nests were found in nature by former students.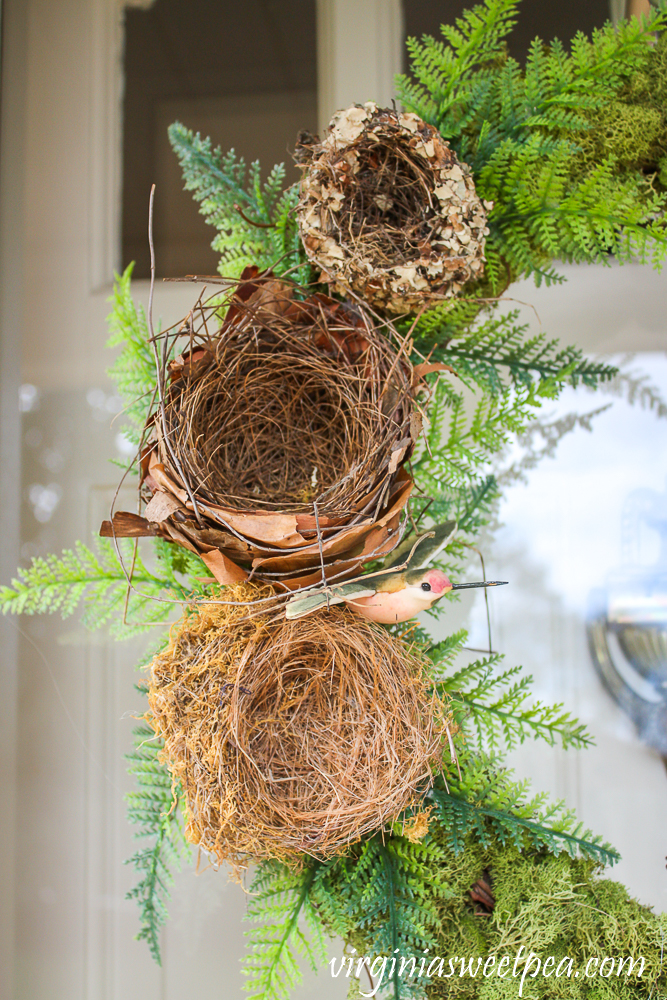 Isn't it interesting to see the materials used for each of the three nests?
I find the smallest nest especially interesting because lichen is woven in along with the twigs.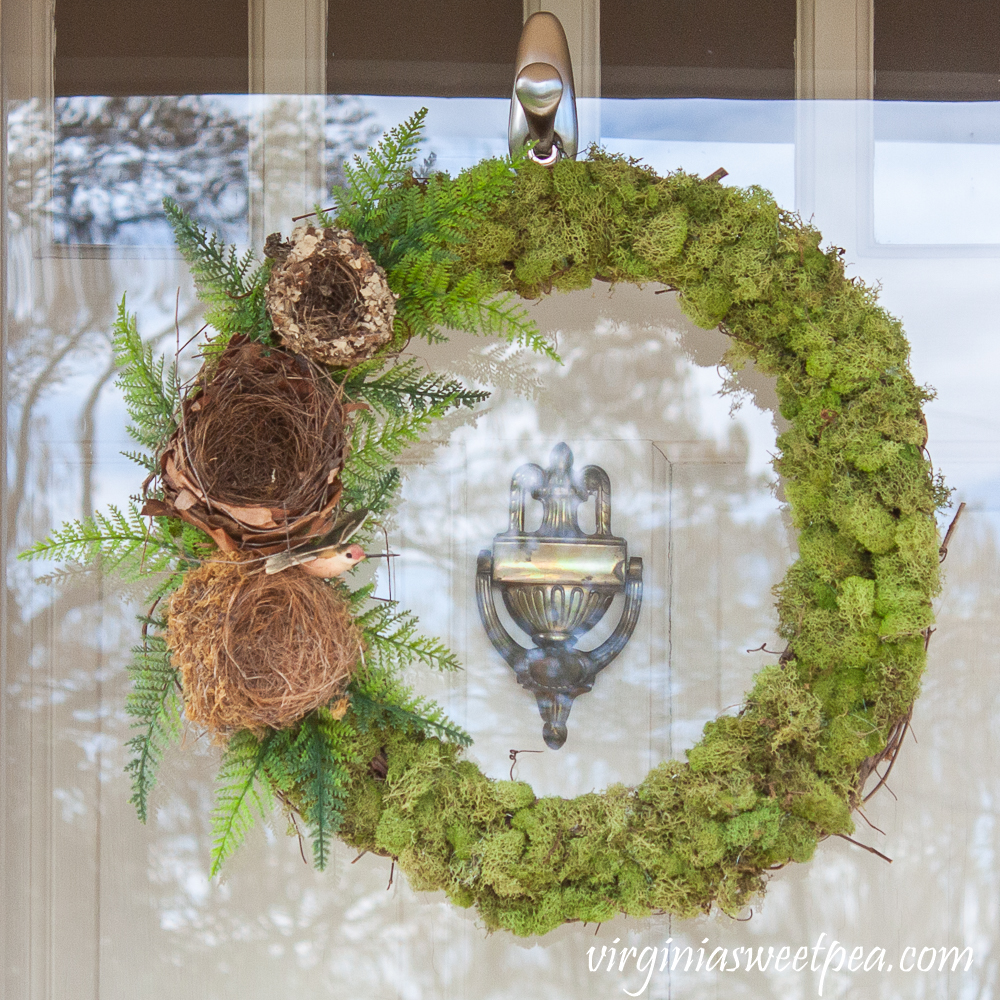 When I was teaching, from time to time a student would bring in a nest that they found to show to the class. After it was displayed for a few weeks, they usually didn't want to take it home and they gave it to me. I gladly accepted their nest gifts to use for decorating.
On My Door
I enjoy having a seasonal wreath on my front door and this spring nest wreath looks so pretty.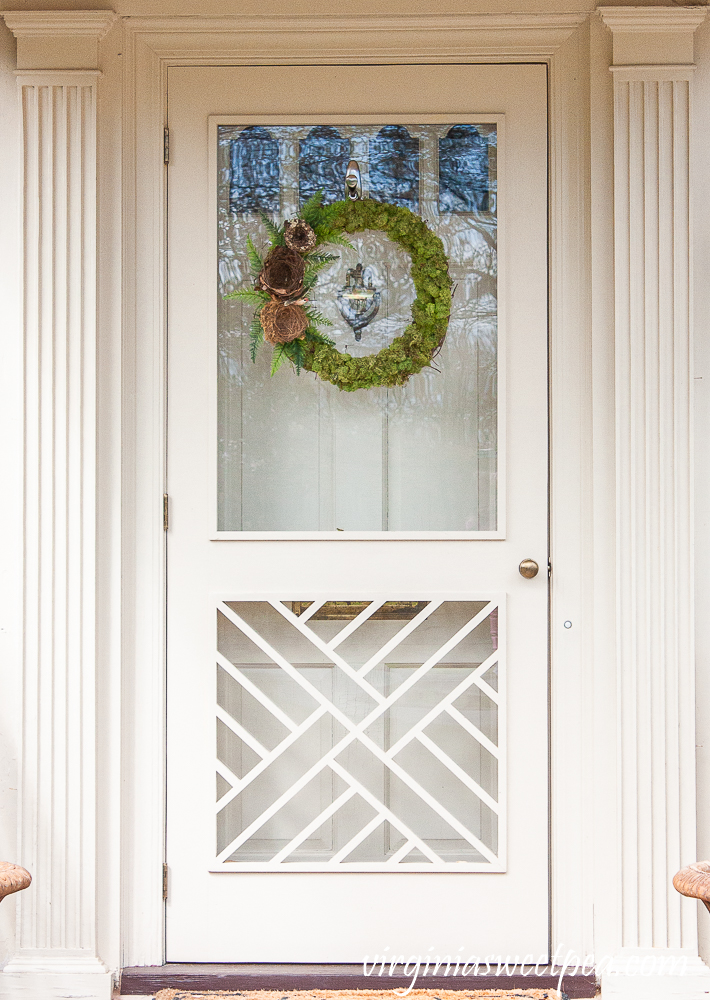 In my area of Virginia, Chippendale style storm doors are very popular. This one was ordered from a local hardware store that is owned and operated by a former student.
We crafted Chippendale railings for our porch to match the door. Mr. SP also made a Chippendale door for our porch.
If you want to see more examples of Chippendale doors in my town, check out this very old post.
The moss-covered grapevine wreath makes a great starting point for a wreath for another season.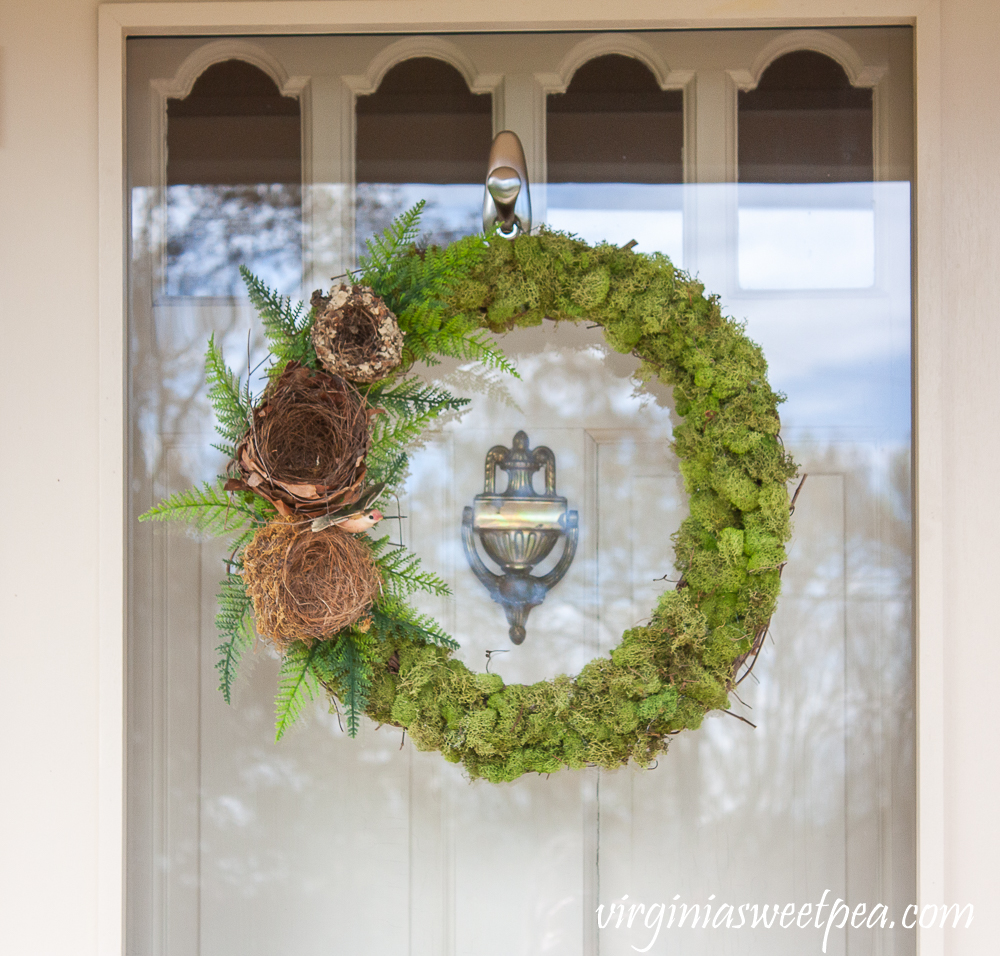 I can easily remove the nests, ferns, and hummingbird and replace them with other items.
Shop for a Spring Wreath
If you aren't able to make a spring wreath, how about shopping for a new one? I think that these wreaths are particularly pretty.
Click on each wreath to see the details.

Pin it!
I would love for you to pin this post to save for later and also so that others can discover it on Pinterest.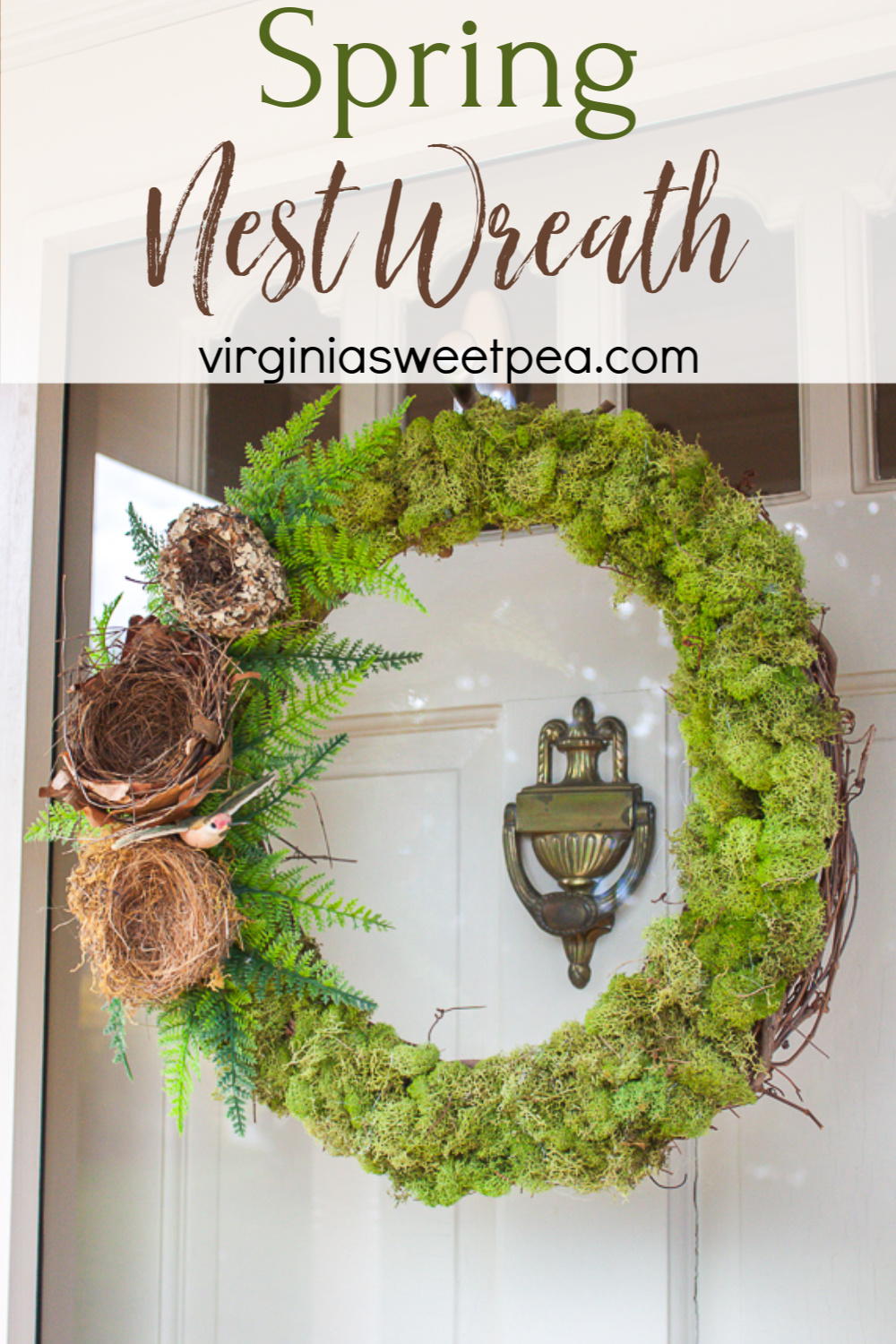 This post was first shared in March 2012. Eight years later, I still love this wreath and I'm sharing it again in 2020.