Dog Food Storage–Vintage Style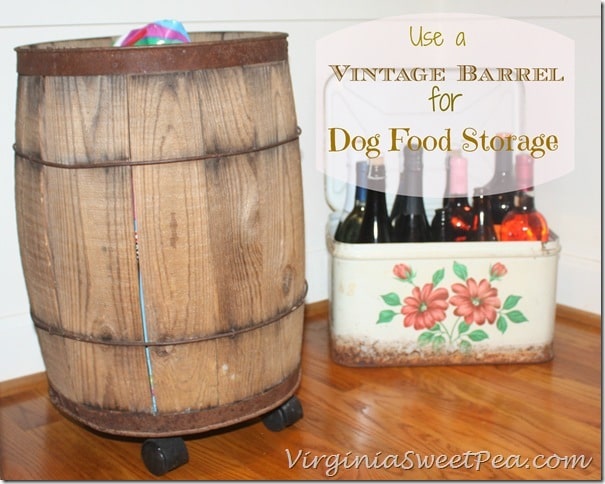 Adopting Sherman, our 5 month++ pound puppy, has meant the addition of doggy supplies to our pantry. I have treats and other necessities organized in baskets but it bugged me that bags of food were on the floor and didn't look attractive. I like to organize my pantry with vintage containers and a wooden barrel that my mom recently gave me worked perfectly for bags of Sherman's food.
The barrel had been stored in a barn for a few years so I started by cleaning it thoroughly. The bottom of the barrel has a sharp metal band and I knew that it would gouge our floors if I didn't pad it in some way. A quick search around my basement yielded an unused plant holder on wheels that fit the barrel perfectly. Eureka! A rolling dog food holder that fits my vintage style!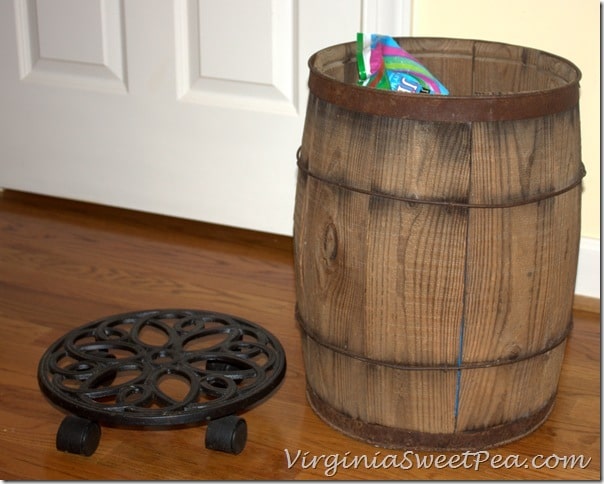 A large bag of food easily fits into the barrel.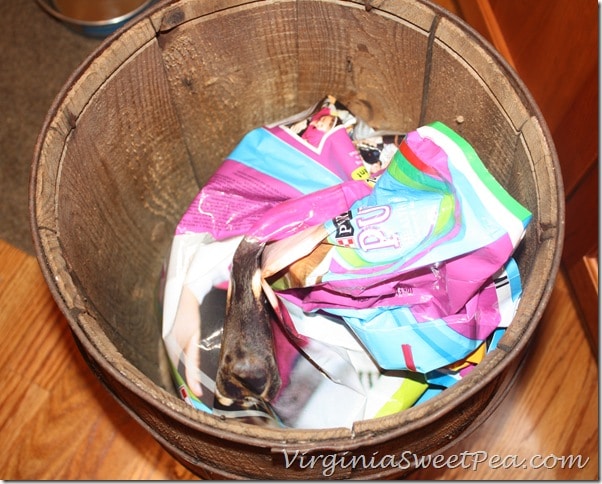 The barrel on wheels is easy to roll from the pantry to Sherman's eating area.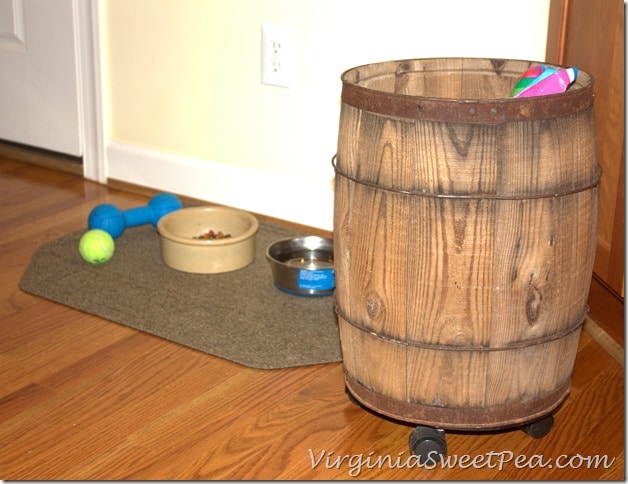 The barrel easily rolls back into the pantry for storage.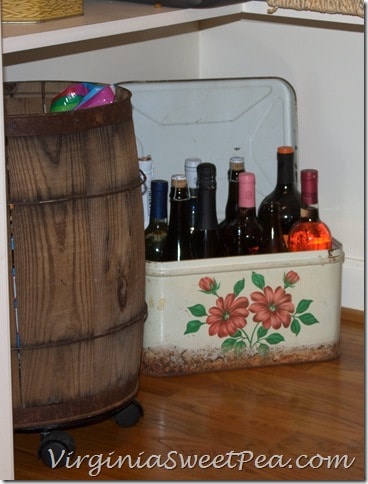 I'm happy that my pantry looks neater and that I no longer have a bag of dog food on the floor.
Don't you love finding a solution to a problem that's been bugging you?
Sharing With:
Amaze Me Monday at Dwellings-The Heart of the Home, Metamorphosis Monday at Between Naps on the Porch, Tutorials and Tips Link Party at Home Stories A2Z, Home{work} Wednesday at The Everyday Home, Tutorials, Tips, and Tidbits at Stone Gable, Grace at Home at Imparting Grace, Party Junk at Funky Junk Interiors