New Use for a Vintage Spice Rack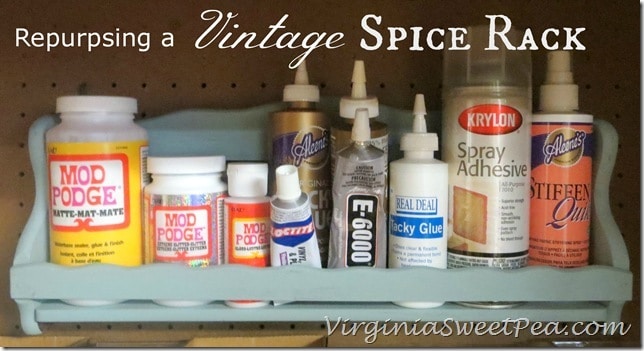 One of my April Dumpster Diving Finds was a spice rack that I gave to my mom for her Women's Club yard sale. I kept thinking about that spice rack and finally asked my mom if I could have it back. Luckily she hadn't yet taken it to the Women's Club yard sale storage area.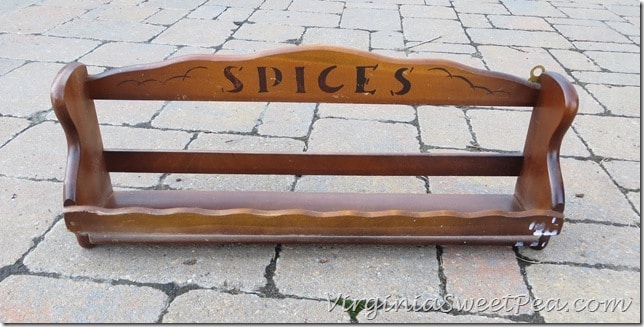 I wasn't sure where I would use this spice rack, but I was positive that I would come up with something.
After two coats of Annie Sloan Duck Egg Blue paint, the spice rack was ready for a new use.
Thanks to Mr. SP's woodworking skills, I have two large cabinets for craft storage. A pie safe holds some of my supplies and the back wall is covered in peg board.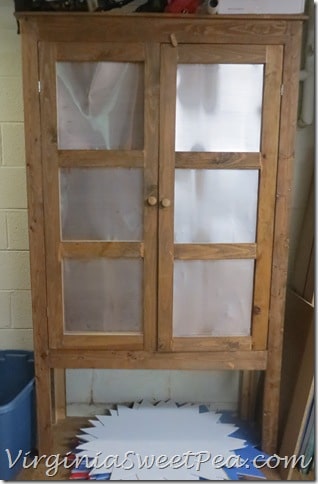 The peg board made a perfect hanging spot for the spice rack.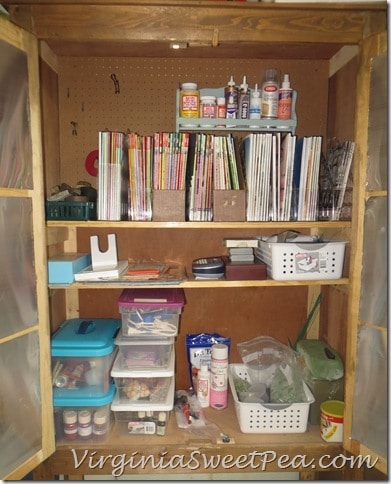 My Mod Podge and glues are now easily accessible.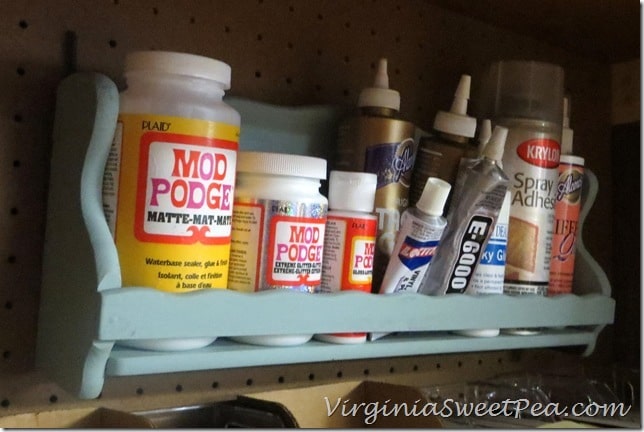 I'm so glad that I found this in the dumpster and that Mama hadn't donated it.
I'm now on summer vacation and am enjoying completing projects and working in my yard. It feels good to accomplish something at home and not just at work.
Sharing With:
Wow Us Wednesday at Savvy Southern Style, Power of Paint at Domestically Speaking, Keep Calm and Link Up at Chase the Stars, Inspiration Gallery at Design, Diapers, + Dining, Project Inspired at Artsy Chicks Rule, Weekend Bloggy Reading at Serenity Now