Easy to Make Fall Pillows Using Dollar Store Felt Leaves
This has to be the easiest project I have ever done. I wanted new fall pillows and used felt leaves from the Dollar Store to make them.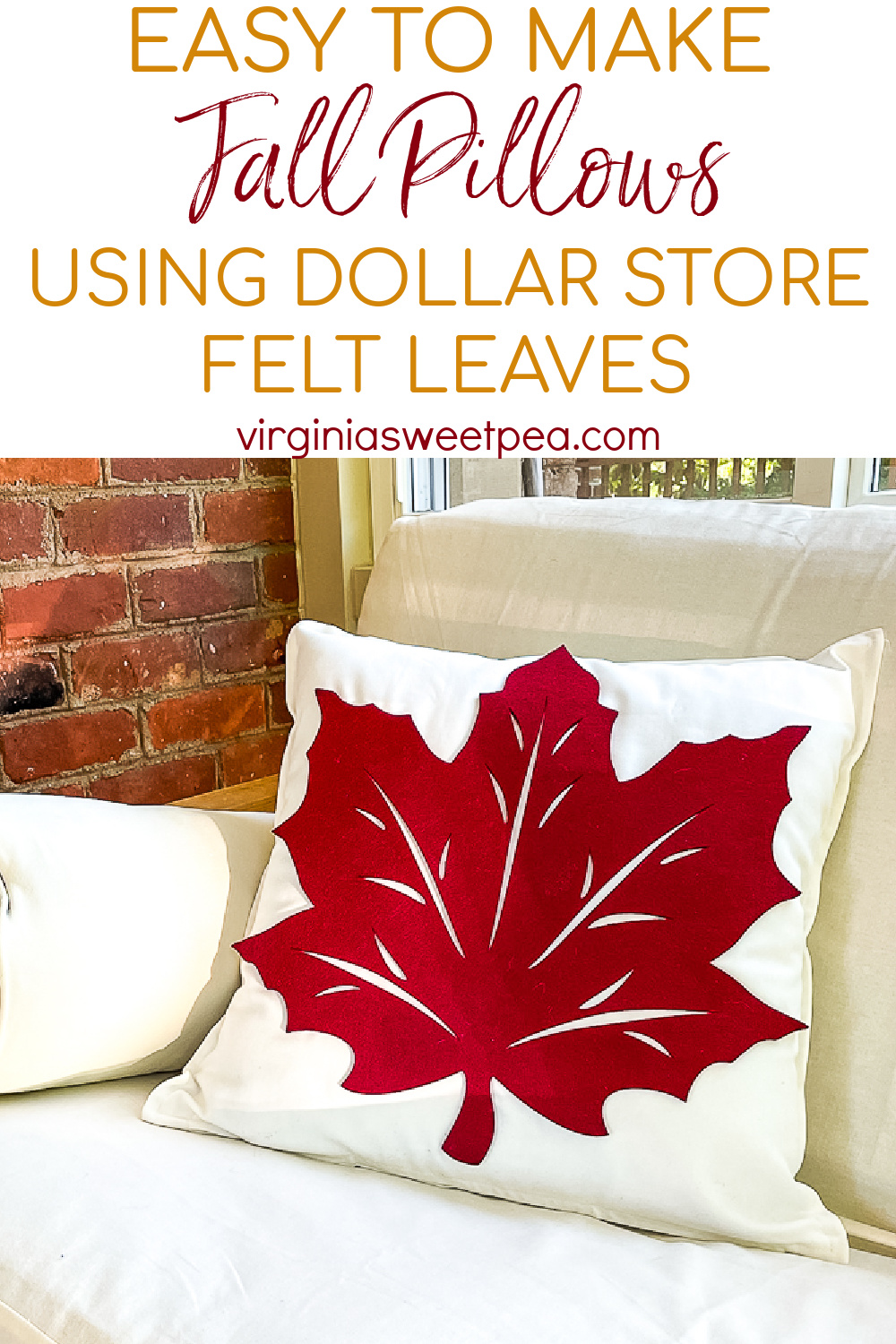 Easy to Make Fall Pillows Using Dollar Store Felt Leaves
I purchased these fall felt leaves from the Dollar Store many years ago. I used them one year on a table and they lived in a storage tote until now.
All I did to make these DIY pillow covers was glue felt leaves to the pillow forms. If only every project was this easy!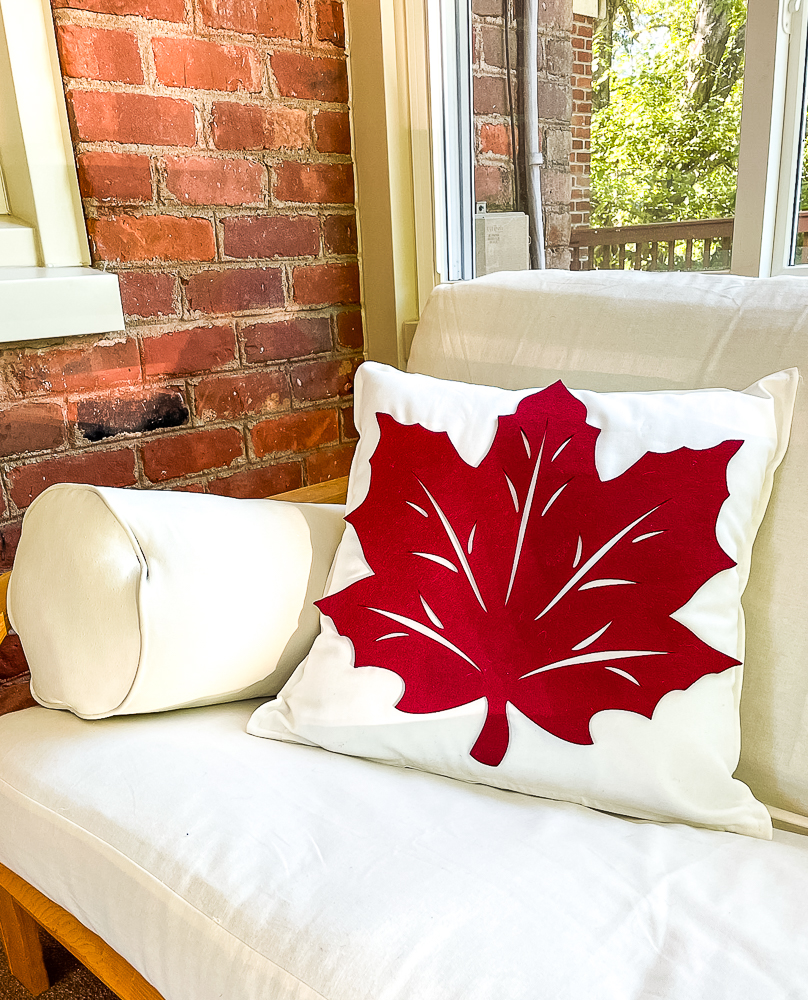 Here the pillow covers are displayed in our sunroom, but their final home will be our lake house where I have many spots that would be perfect for displaying them.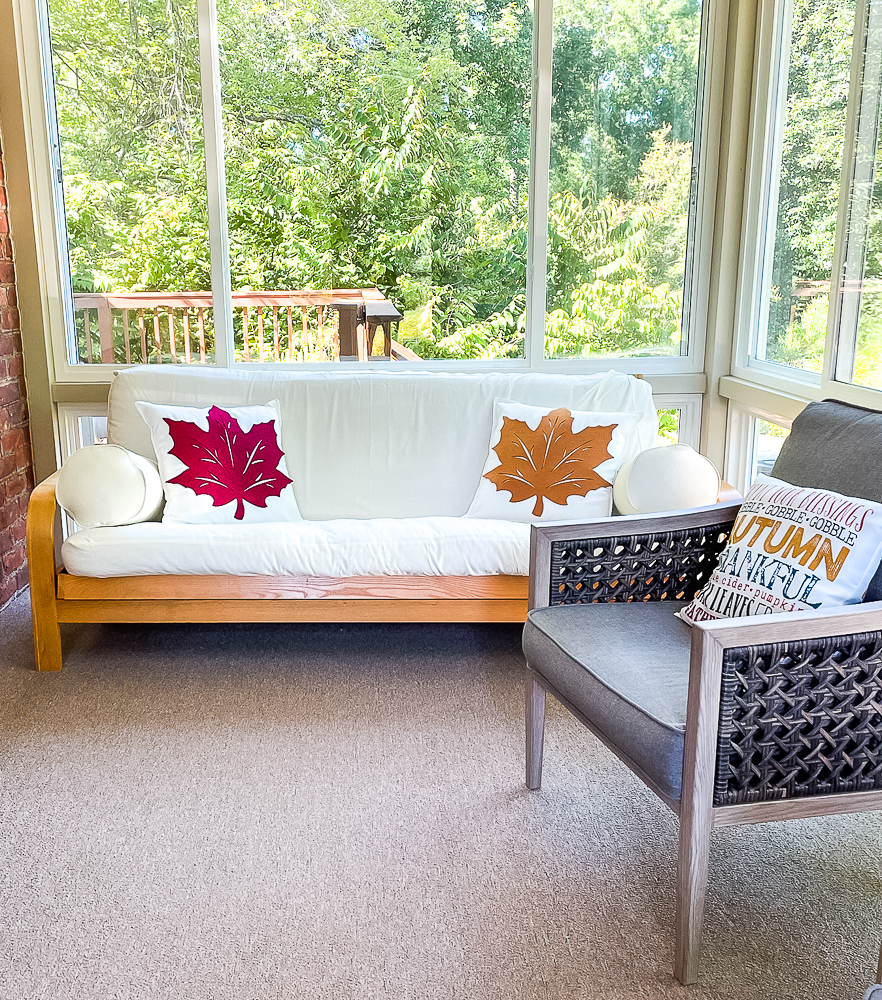 Easy to Make Fall Pillows Using Dollar Store Felt Leaves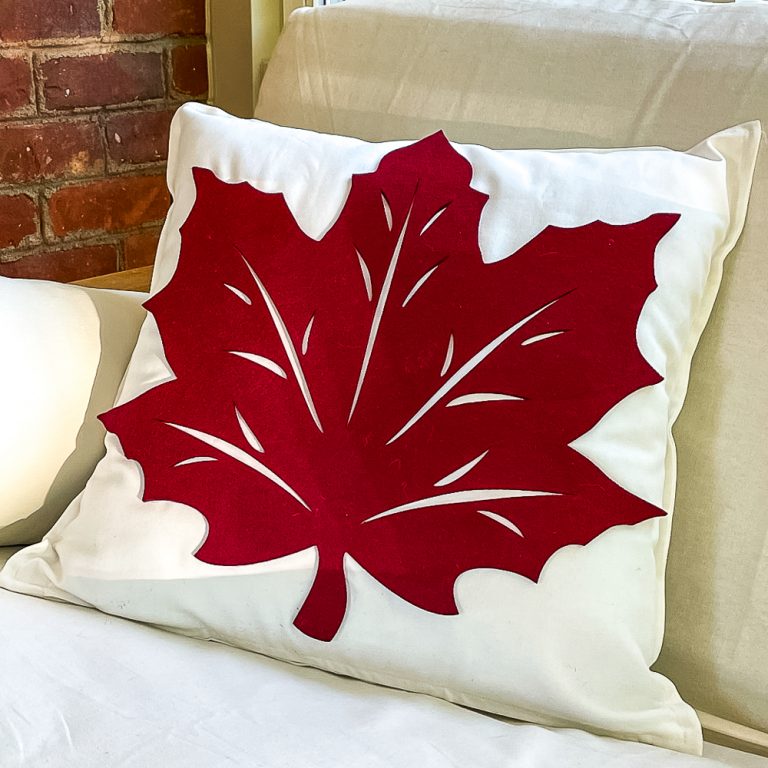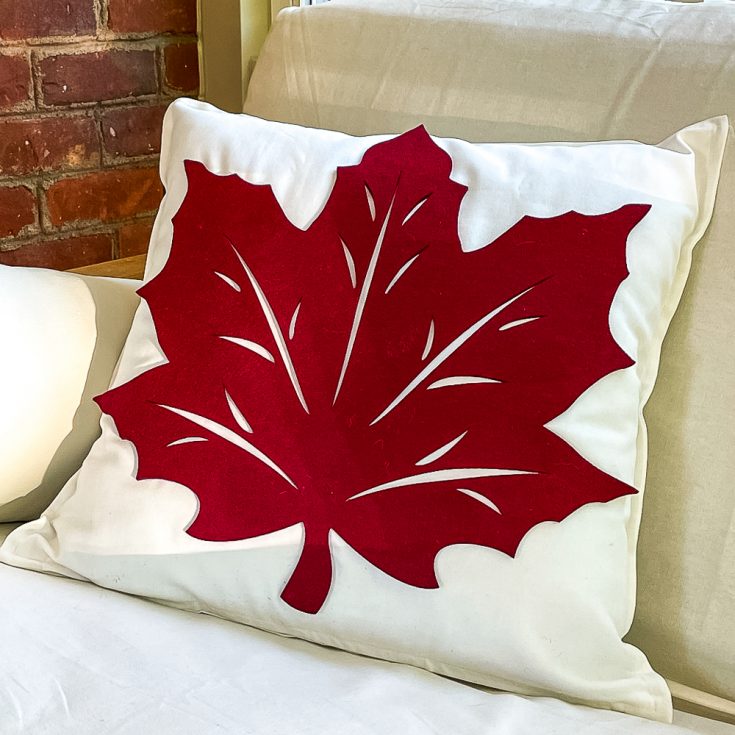 Learn how to make fall DIY pillow covers using Dollar Store felt leaves. This is an easy project that is perfect to make for fall decor.
Materials
Dollar Store Felt Leaves
Pillow Covers
Craft Glue
Instructions
Gather pillow covers, felt leaves, and craft glue.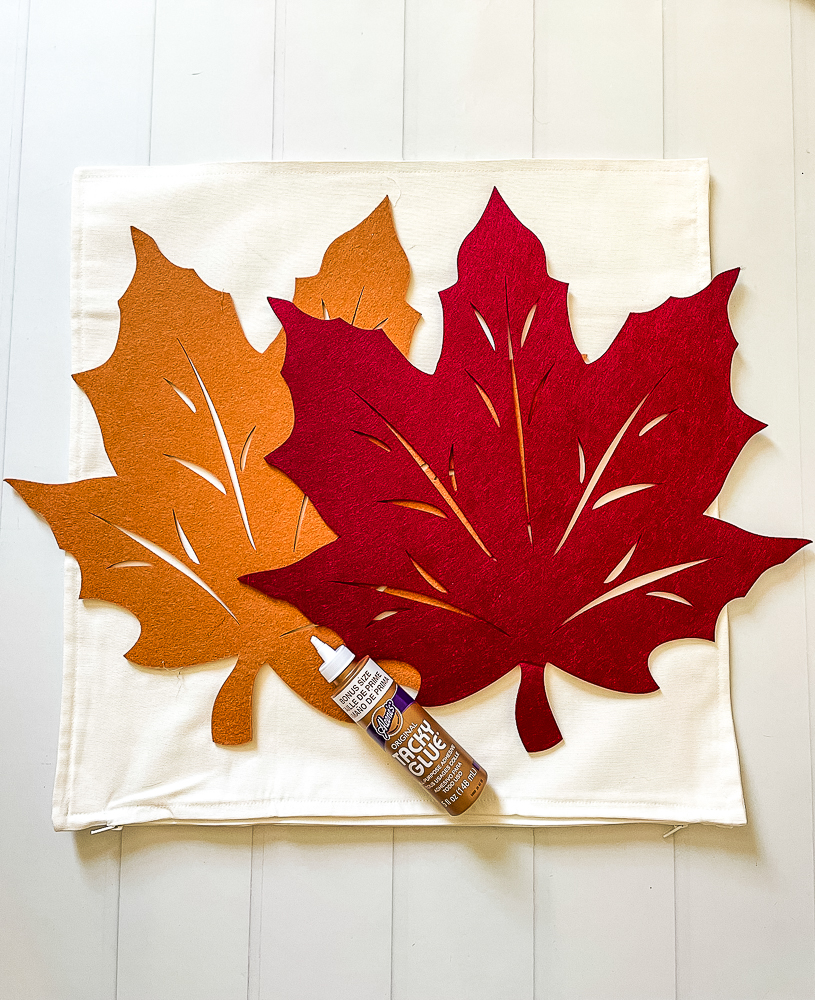 Iron pillow covers.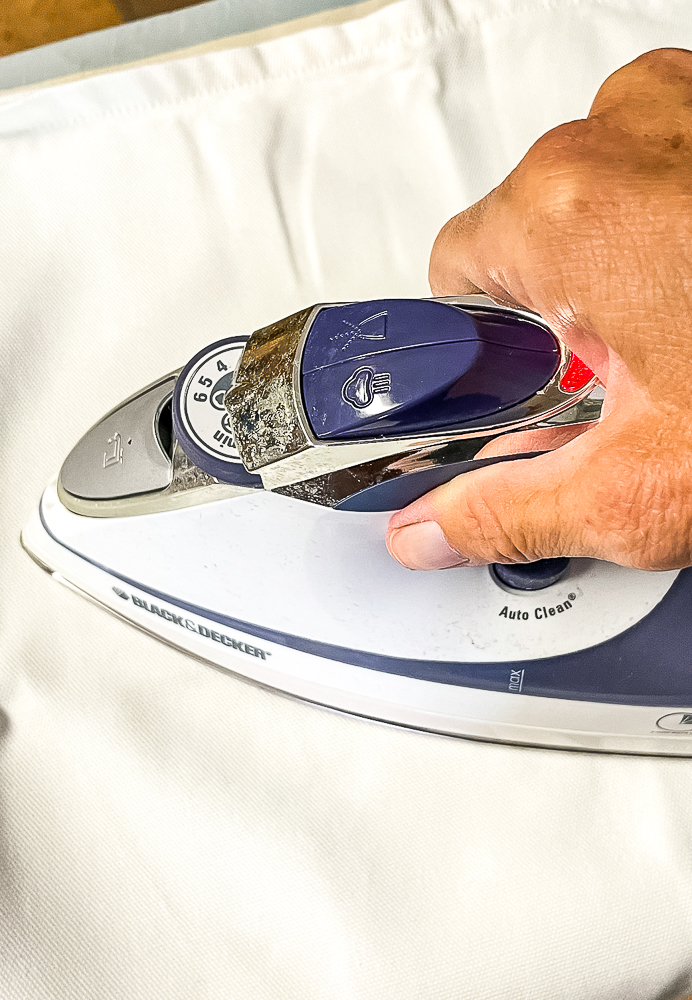 Apply craft glue to a leaf.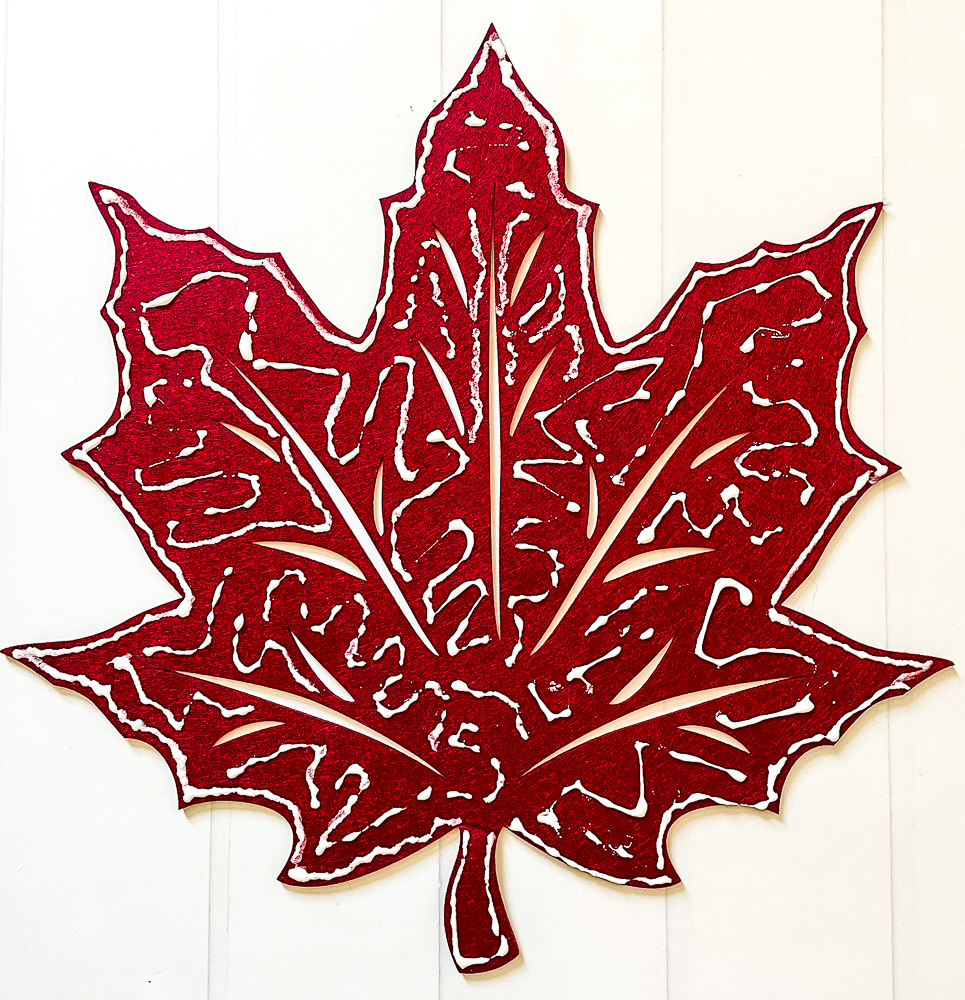 Apply leaf to the pillow cover. Be sure to press down on the leaf to make sure that the leaf is secure.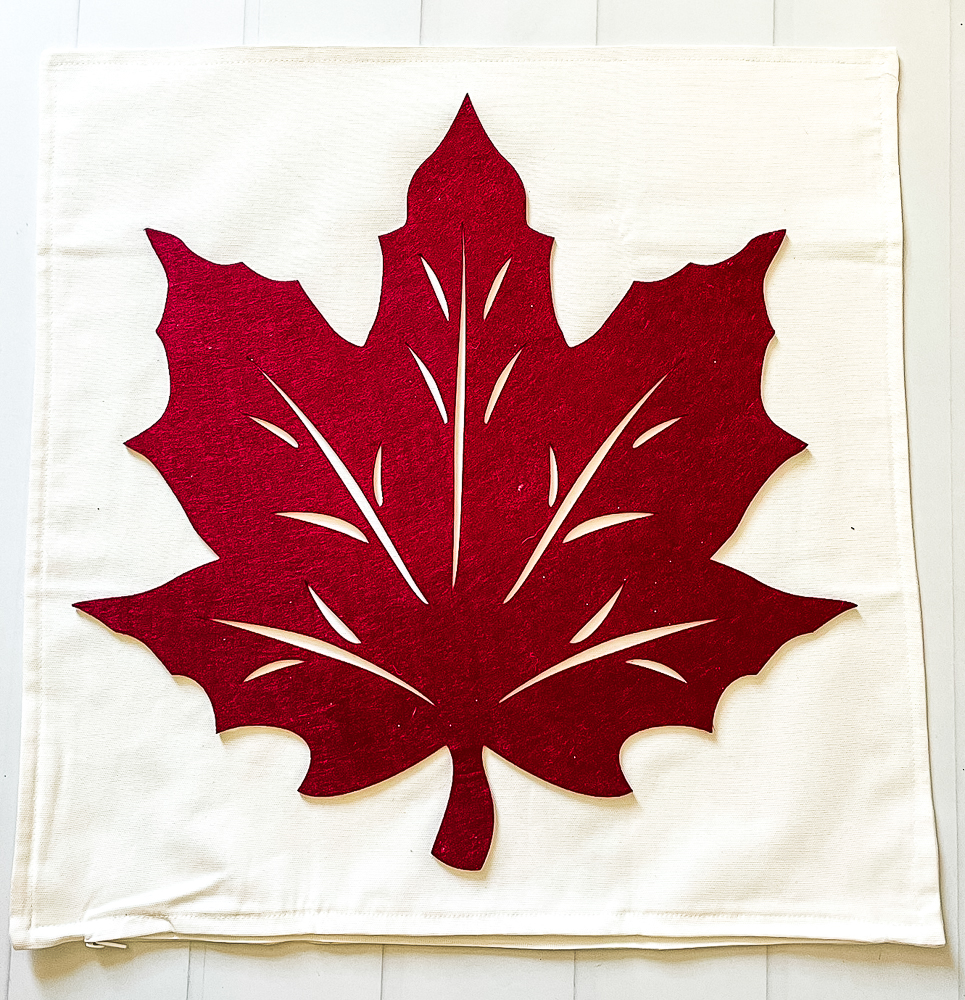 After the glue dries, stuff the pillow cover with a pillow insert and enjoy.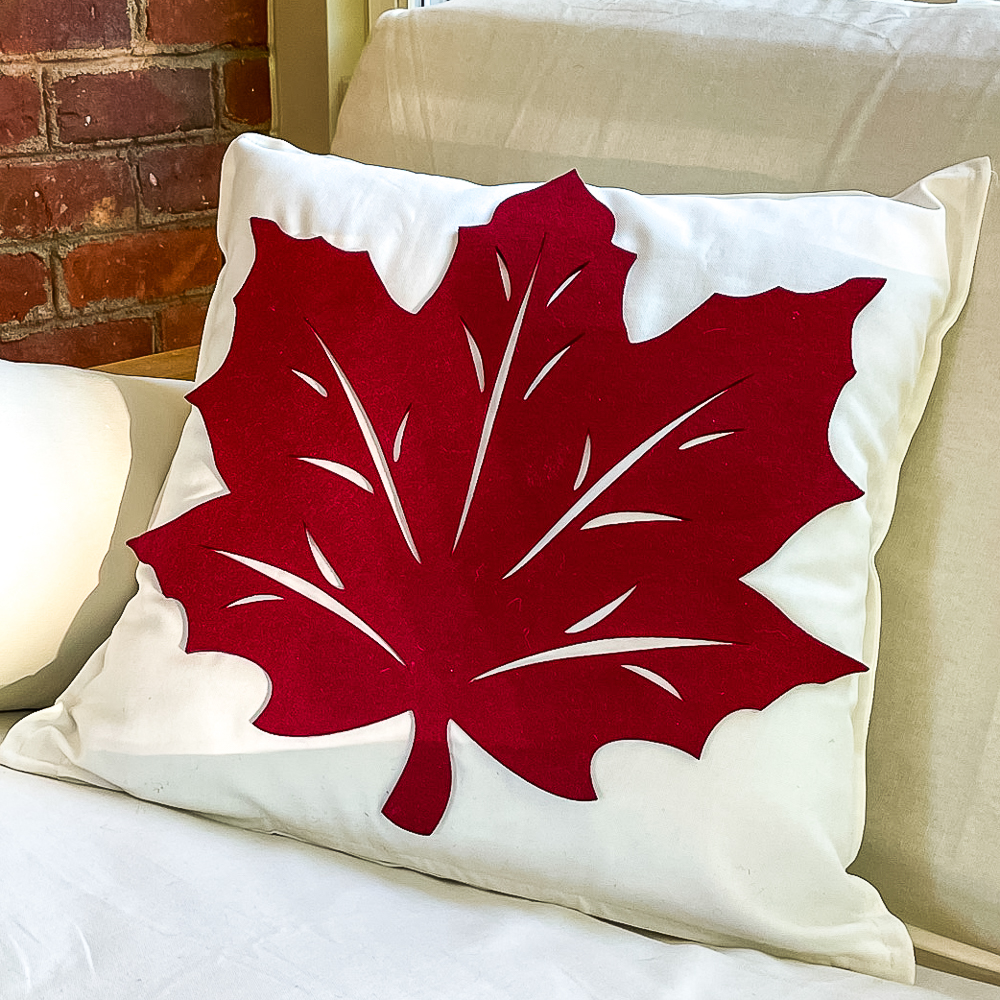 Recommended Products
As an Amazon Associate and member of other affiliate programs, I earn from qualifying purchases.
Trick to Keep Craft Glue from Clogging
It is so frustrating when you want to use craft glue but it is clogged. Wendy from H2O Bungalow taught me a trick for keeping glue from clogging.
Take the top off of the glue and wash it to remove all traces of glue. Then cut a small square of plastic wrap to cover the open bottle.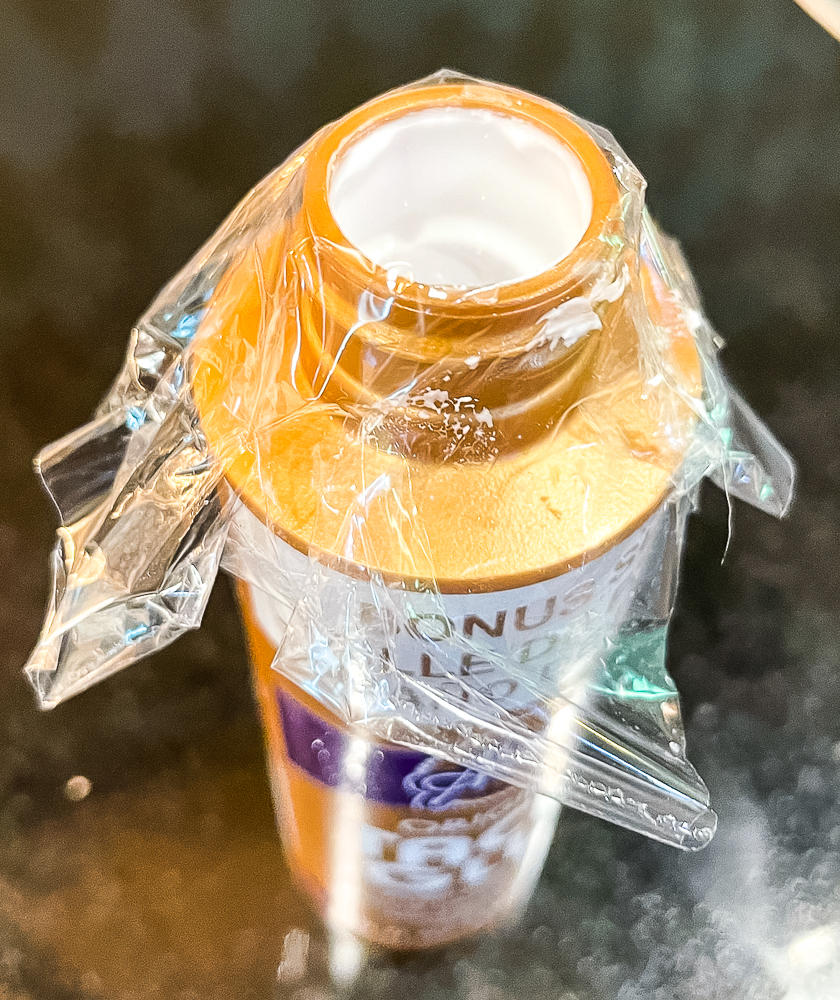 Put the cap back on and your glue will not clog.
More Dollar Tree Projects
I love going to the Dollar Store to see what I can find. Here are a few more projects that I've made using Dollar Store supplies.