Dollar Store Inspired Valentine's Day Pillows
Decorating for the season and for holidays is one of my favorite past times. Not only do I enjoy decorating my home, I also like to decorate my porch.
Felt hearts purchased from the dollar store inspired me to make two Valentine's Day Pillows to use on my enclosed porch.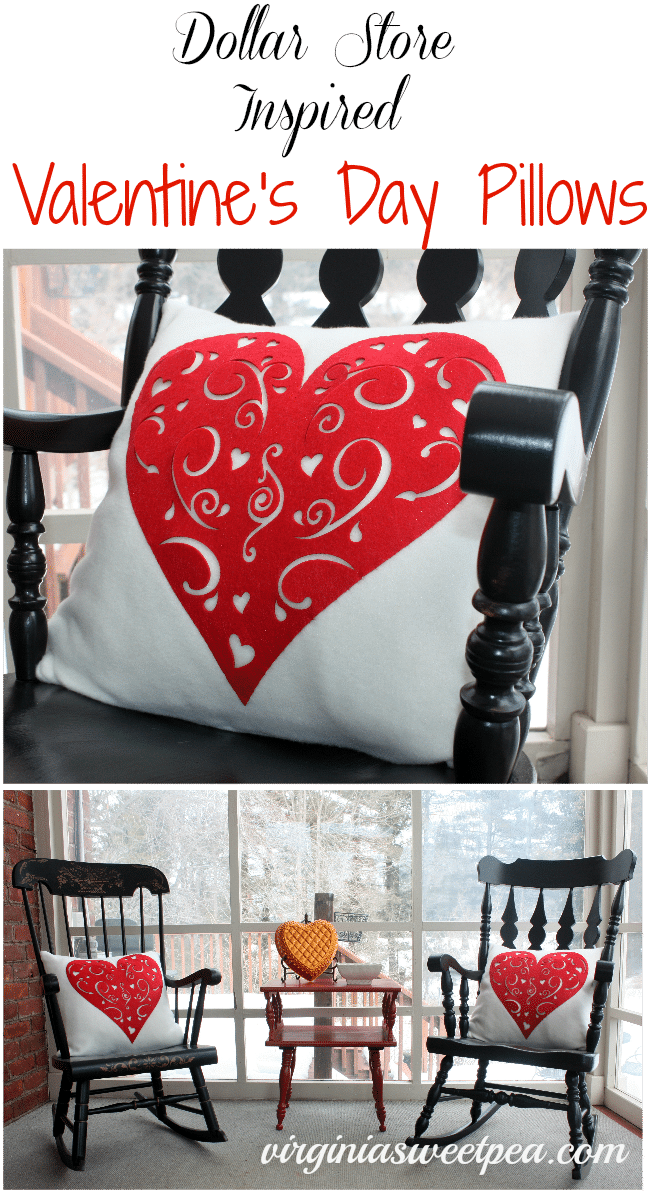 Usually I use drop cloths to make envelope-style pillow covers. For a change, for these pillows, I used fleece and really like the softness.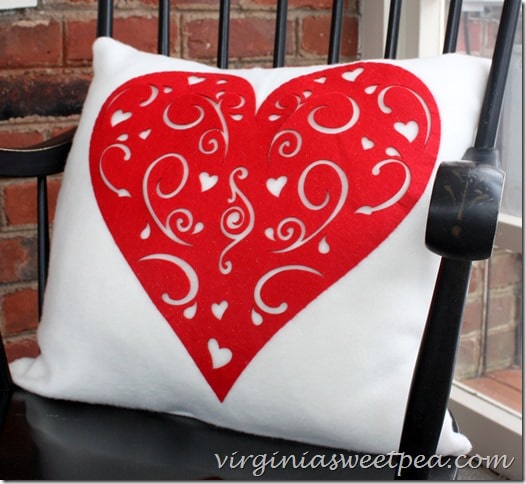 Don't these pillows look great on my black rockers? The one on the left is a Craigslist find and the one on the right is from Goodwill. It needed some TLC and now is one of my favorite chairs for relaxing.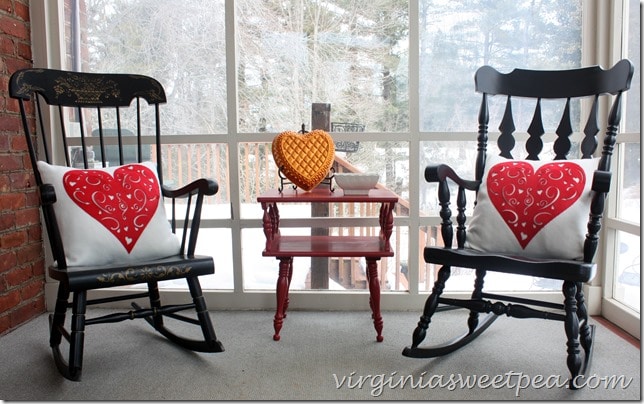 The red table was found curbside on my way to school one morning. You can bet that I did a quick turn around to grab it before the trash truck came.
Of course, it wasn't red when I found it, you can see its "before" state here. I picked up the faux copper jello mold at Estates Revisited a few years ago. I've never made jello with it but do like using it as a part of Valentine's Day decor.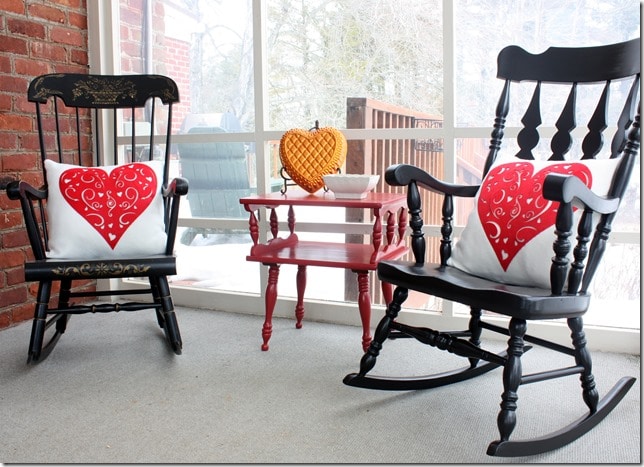 Would you believe that this project cost me just $2? I had everything I needed in my craft stash except the felt hearts.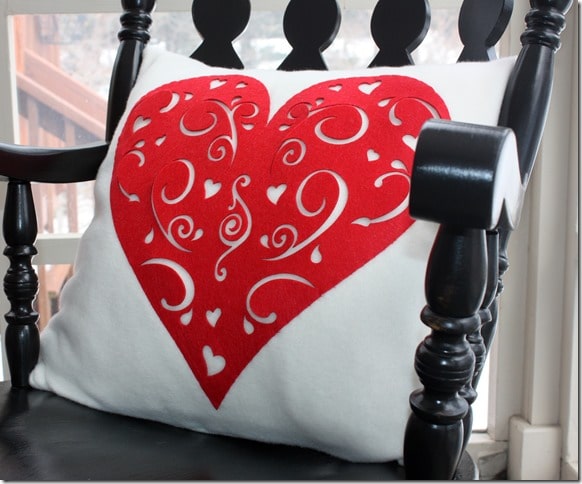 For more details on how to make these pillows, check out a similar project, Dollar Store Decor to St. Patrick's Day Pillows.