Easy Cleaning with Swiffer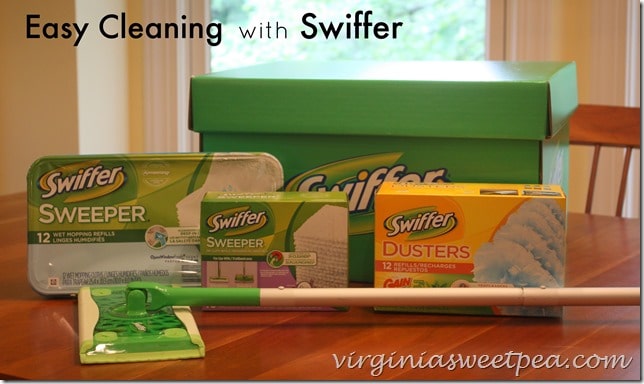 Cleaning is not one of my favorite things to do but I like to have a clean house. After we got our dog in March of 2013, I found it especially difficult to keep my house clean. Sherman sheds a lot and his hair can be found everywhere. Working full-time, writing a blog, taking care of our lawn and garden, exercising, and walking our dog left little time for house cleaning. I couldn't stand living in a filthy house and finally relented and got help twice a month. What a relief it is to have a clean house and to not have to spend my precious weekends cleaning. Even with outside help, I still need to clean weekly, mostly because of our dog.
I've used Swiffer products for years to make cleaning fast and easy. I already knew that using a Swiffer duster is much faster than using a traditional dust cloth. I've always liked that it locks the dust in the duster instead of transferring it from one part of a piece of furniture to another. I had not tried a Swiffer Sweeper until I received one in my #BigGreenBox. Let's just say that I am now hooked. Sherman can shed all he wants and I can quickly clean it up in just a few minutes. The sweeper also can be used as a wet mop, great for the kitchen and bathroom floors.
After I got my #BigGreenBox, I was excited to clean even though the ladies were here just four days ago. I suspected that my help doesn't dust the top of the armoire and I don't blame them. I had to stand on a stool to do so. Yikes! When did I last dust this spot?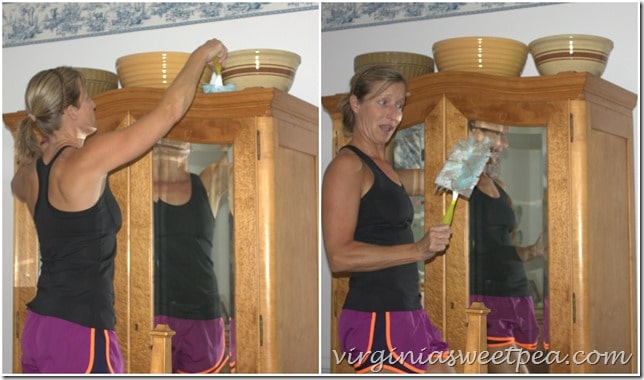 A ceiling fan is quick to dust with a Swiffer Duster. The ladies usually don't clean the fan unless I specifically ask them to do so.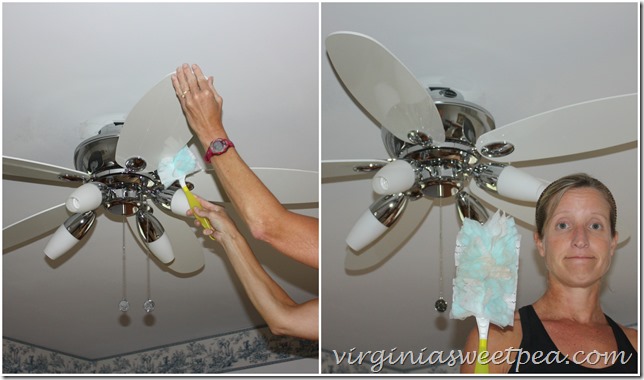 Mini blinds are a pain to dust with a cloth. I've always used a Swiffer Duster on these. The ladies must clean this spot regularly because there was very little dust on the Swiffer after I did both windows.
The ladies came on Monday and I wondered on Friday how much dust could be found in our bedroom. I used the Swiffer on the doors, baseboards, and chair rail. See below for what I collected after four days. The great thing is I dusted these areas in just minutes. Easy!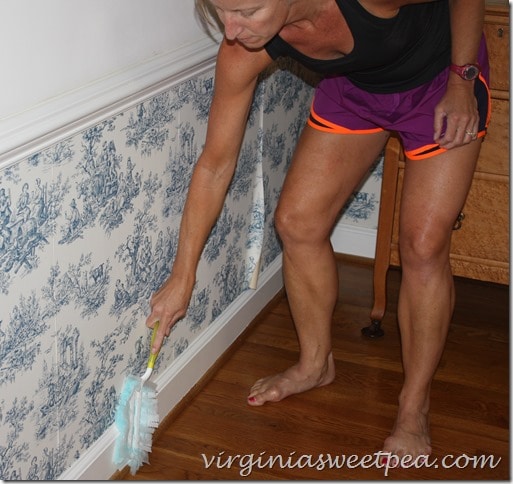 I used a different Swiffer Duster on each area of the bedroom to see how much dirt I could collect. Blah! The Swiffer sure does a good job!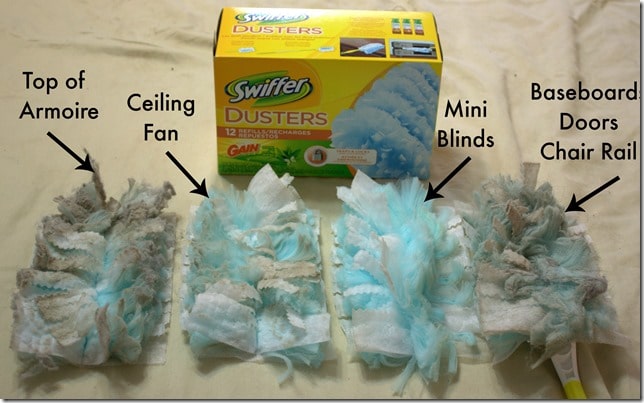 I used the Swiffer Sweeper under the couches and in the main areas where our dog likes to wonder: family room, kitchen, and dining room. It's so easy to use and I was finished in just a few minutes.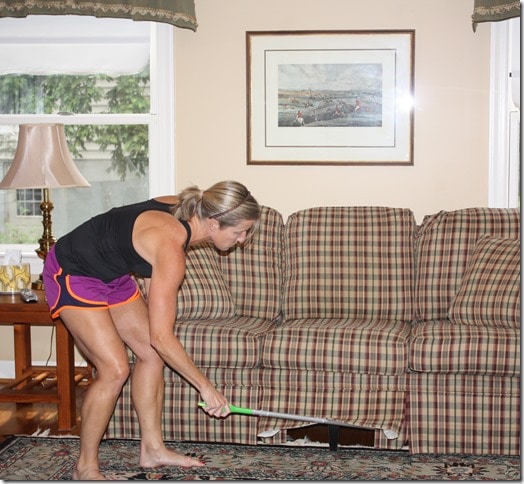 Sherman did a lot of shedding in four days!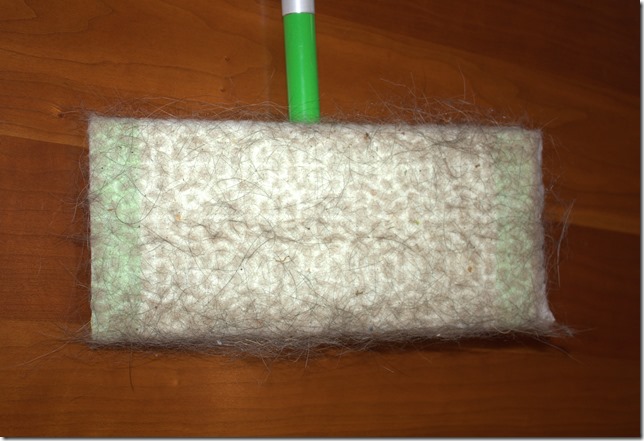 A Swiffer Sweeper cleans my floors so quickly. Now that I have this great tool, I can quickly sweep a few times a week after work to keep up with Sherman's shedding. I can use the wet mop to quickly clean both the bathroom and kitchen floors. Quick and easy is what I need!
Swiffer kindly sent a second #BigGreenBox for me to pass on to a friend who could use their products. Suzanne, my friend and running partner, has two cats who live indoors that shed constantly. Suzanne has hardwood floors and I knew that she would appreciate being able to clean up after Hector and Edna quickly and easily.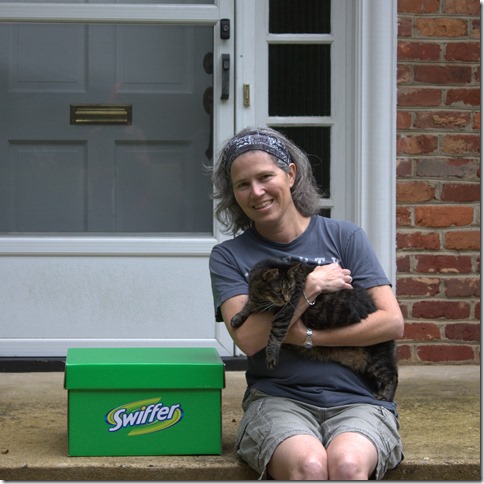 Swiffer makes me happy! I can clean up quickly and have time to do things that I enjoy, like petting Sherman which makes him shed even more. I'd better keep my Swiffer Sweeper handy!
Have you seen the surprise Swiffer boxes in ads on TV? You might want to watch this funny Swiffer video.
#SwifferEffect
I was selected for this opportunity as a member of Clever Girls Collective and the content and opinions expressed here are all my own.