Our Front Entry's Dirty Little Secret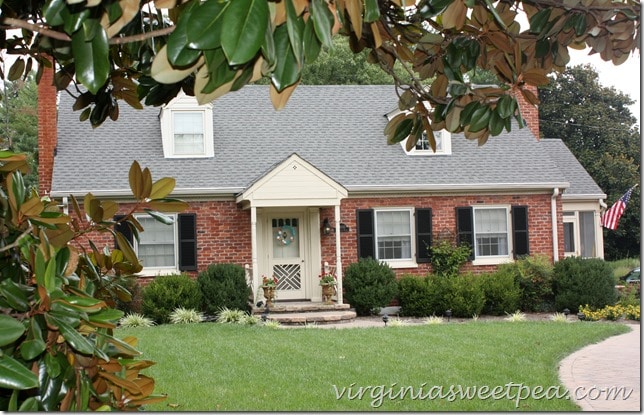 Our front entry had a dirty little secret. You can't see it from the street, can you? Our entry looks like that of many Cape Cod style houses in our town: covered entry, tan paint, and a Chippendale storm door.
Take a closer look. Can you see the dirty little secret now?
Look carefully. What looks to be a nicely kept entry from the street is actually an entry whose millwork and doors were riddled with mildew, spider webs and dirt. It was an ugly secret.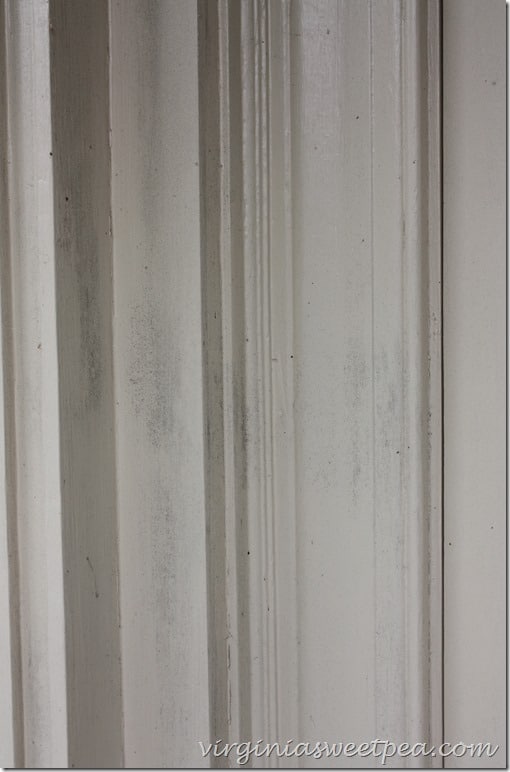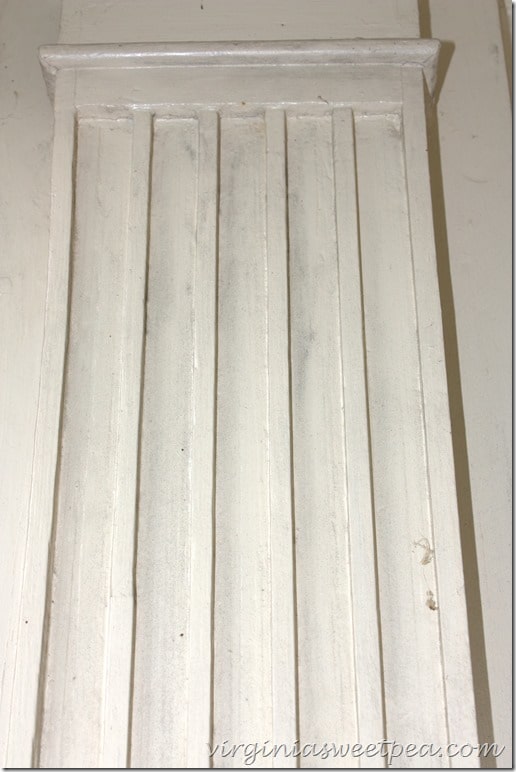 The Chippendale door was just dirty, no mildew, thank goodness.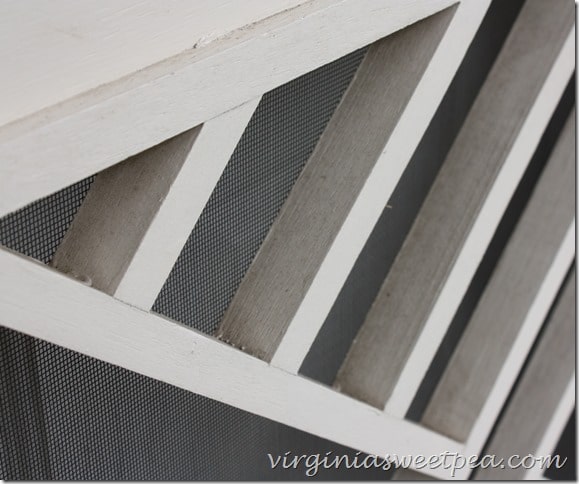 At Haven, the blogger's conference that I attended in July, I learned about Tide Oxi from a Home Depot Bright Ideas representative. After passing out coupons for Tide Oxi, she explained that this product isn't just for laundry and that it has many outdoor uses. I immediately thought of my front entry's secret and how I intended to mark that secret off of my "to do" list before I went back to school on August 11. On the last Friday of my summer vacation, I gather my supplies: Tide Oxi, bucket, warm water, scrub brush, microfiber cloth, hose, ladder and I got busy.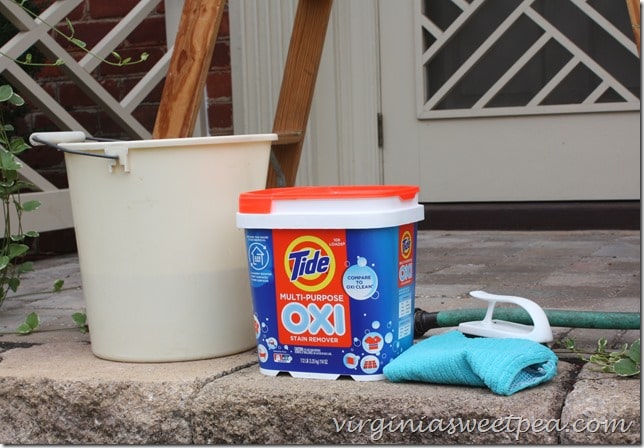 The mildew and dirt scrubbed off of the millwork surprisingly easy. I scrubbed a section, rinsed with the hose, and then scrubbed another section.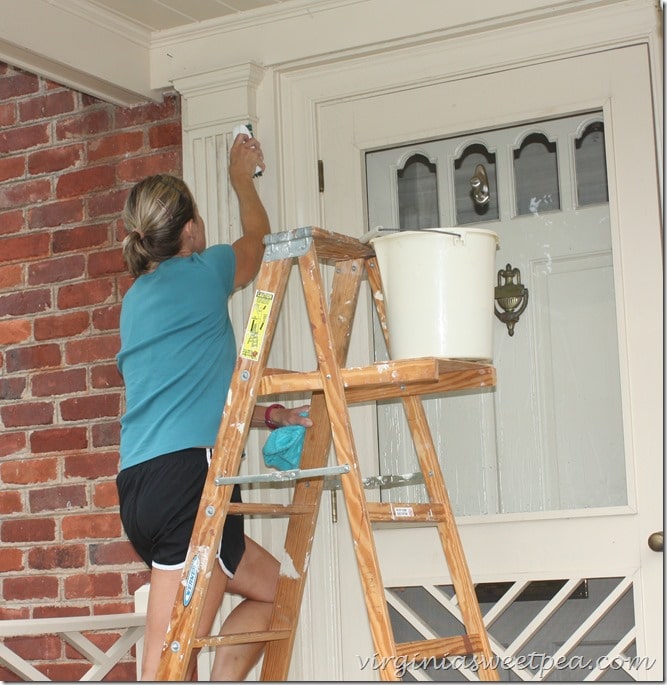 I was impressed with Tide Oxi's cleaning power after cleaning the first section.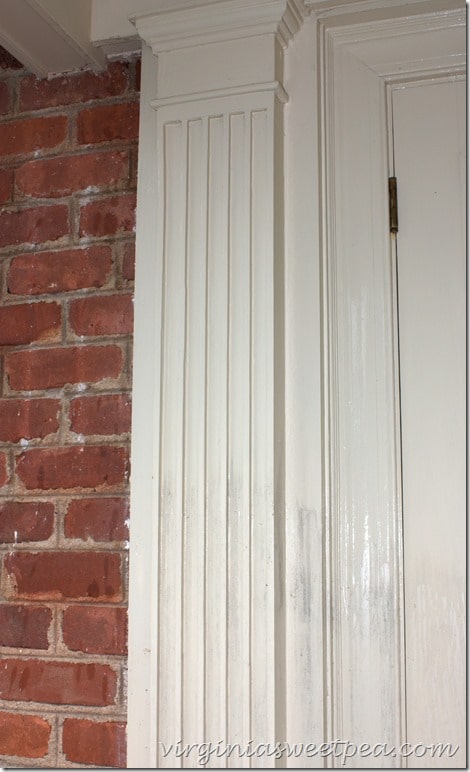 After I cleaned the millwork around the door, the Chippendale screened door, and the front door, I cleaned the ceiling, Chippendale railings, and the front posts. In person it looks like a freshly painted area.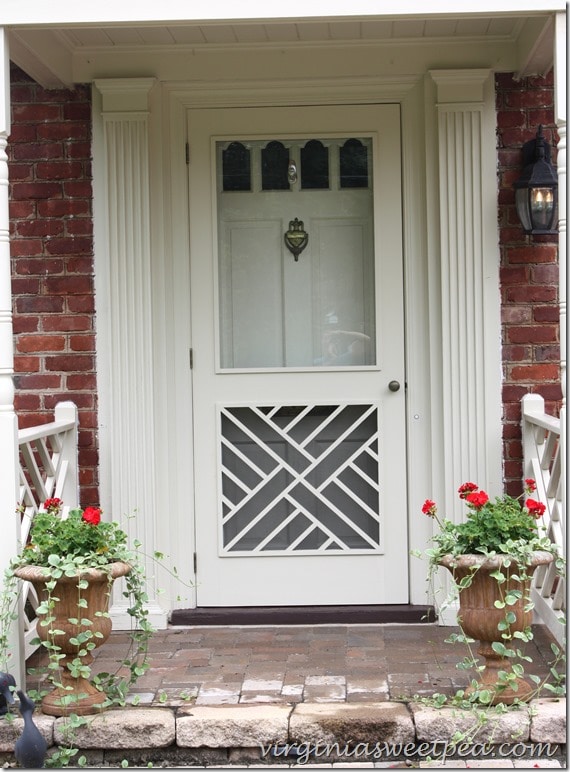 No more mildew and no more secret for this entry!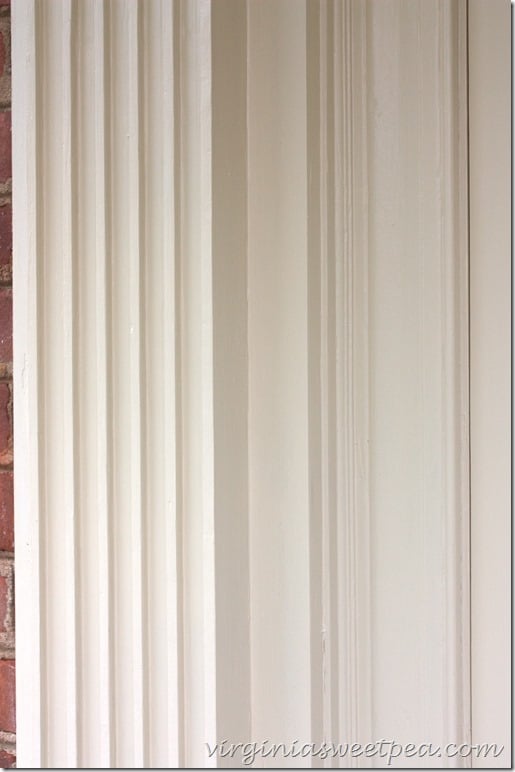 Any DIYer knows that one project is bound to lead to another. After scrubbing the Chippendale door, it was clear that painting this door will have to be added to the DIY list.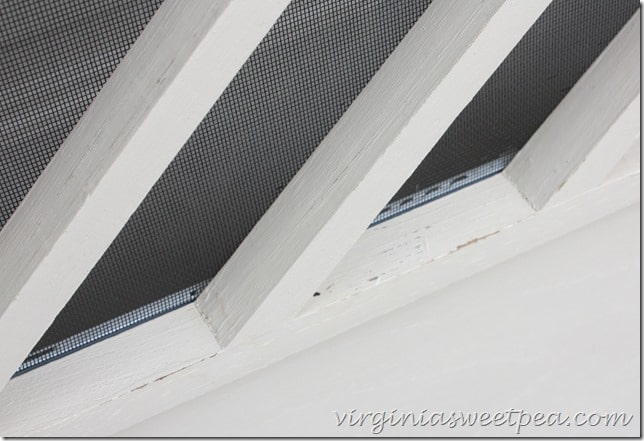 I didn't know if Mr. SP would notice that I'd cleaned the entry while he was at work, but he commented on it soon after entering the house.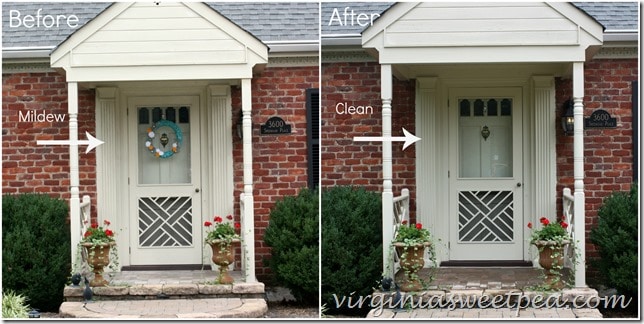 I was so thrilled with the result of cleaning the front entry that I didn't stop there: I cleaned the double doors leading into our basement. After cleaning the right side, I snapped a few pictures to show the difference in the dirty and clean sides.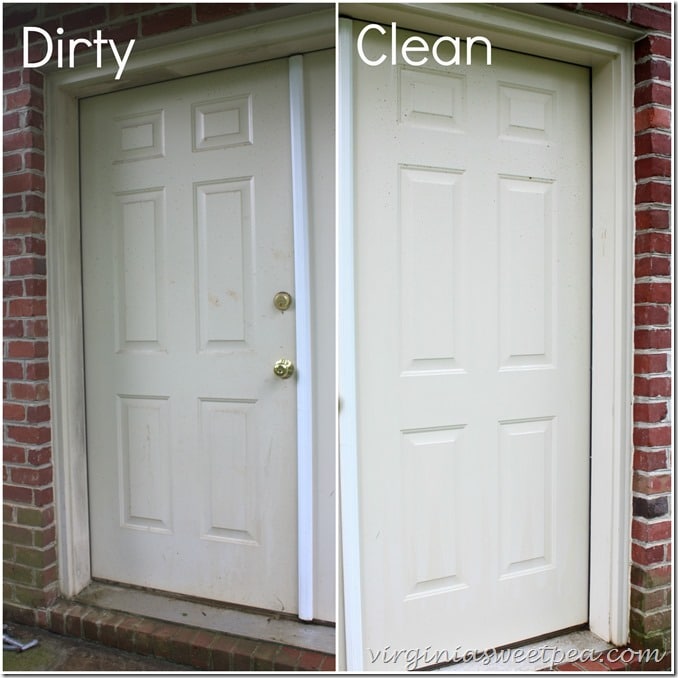 The double doors look so much better! Adding to the DIY "to do" list is sanding off rusty spots on the doors and then painting them.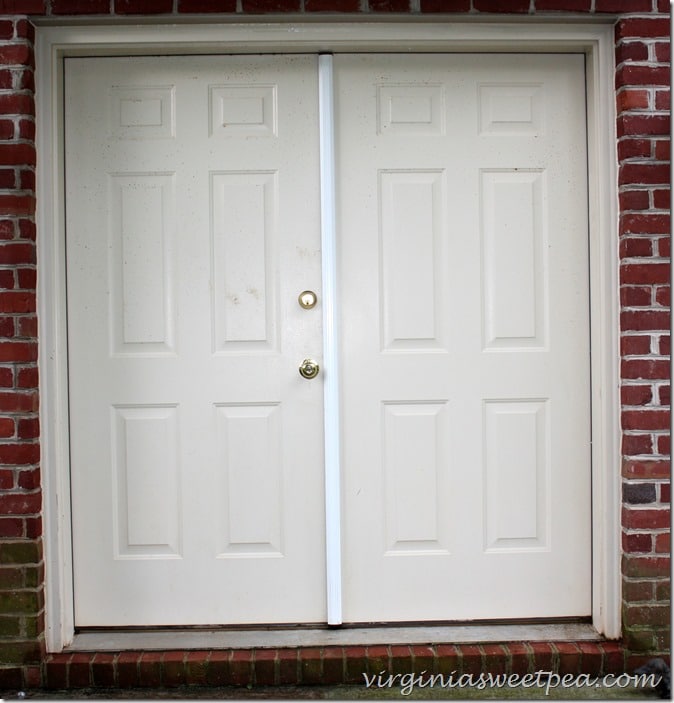 A clean entry makes me happy. My last free weekend before going back to work was a rainy one so no painting was accomplished. Hopefully it will be sunny on a Saturday or Sunday very soon so that we can cross door painting off of our list.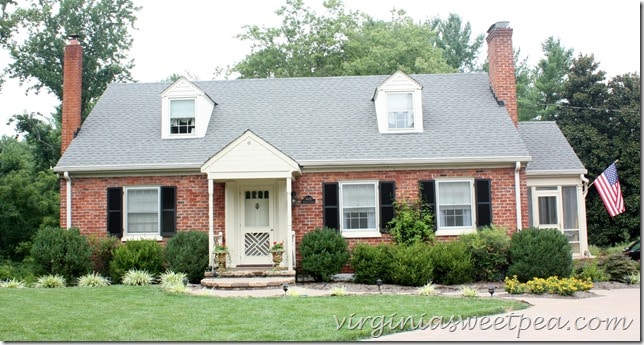 We'll be getting the Tide Oxi out for gutter and trim cleaning in the near future, too.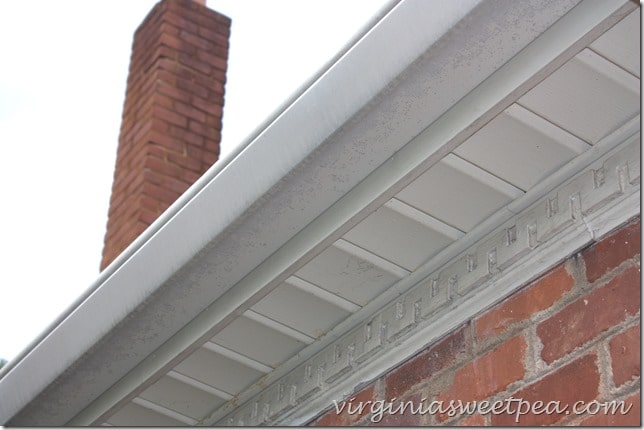 One more thing!
I read on the Tide Oxi box that it's good for cleaning grout and I tested it on the white grout on the floor in our main bathroom. I regret not taking pictures because my grout looked great after scrubbing it with Tide Oxi and a scrub brush. I truly was amazed at how quickly I was able to whiten the grout on the entire floor. I've tried bleach with a toothbrush and all sorts of other cleaners in the past to whiten my grout. Forget that! The next time my grout is dingy, I'll Tide Oxi it and it will look amazing again!
I'm glad to discover Tide Oxi and to have a box of it not only for laundry but for outside cleaning as well.
**Tide Oxi sponsored this post. All opinions are truthful and my own.**