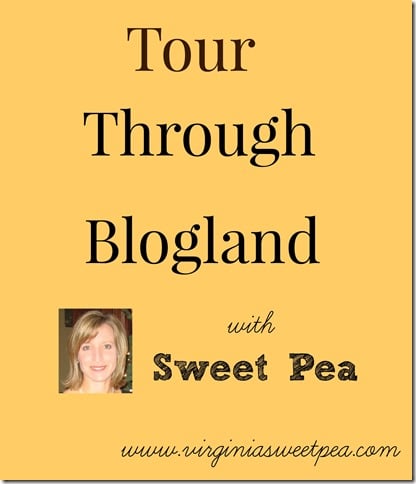 A few weeks ago, my friend Kathy from Petticoat Junktion, invited me to participate in a Tour Through Blogland. On this tour, each blogger shares a bit about themselves, answers four questions, and introduces you to some other bloggers that they adore.
I have known Kathy for several years through our blogs and have had to pleasure of seeing her in person twice, at Haven 2013 and Haven 2014.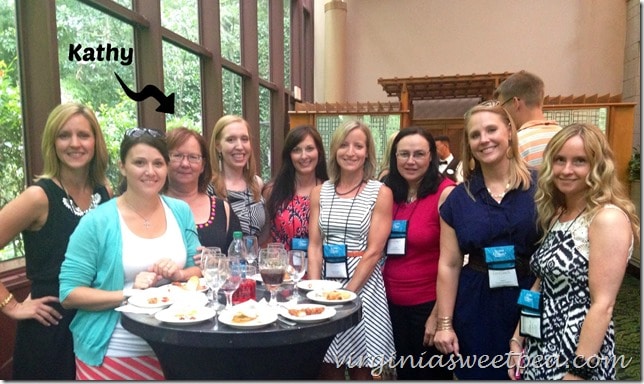 Kathy is the queen of junking and finds unbelievable treasures as she scouts Tennessee flea markets and thrift shops. There's no piece of furniture that Kathy won't take on for a makeover.
One of Kathy's recent projects that is a favorite is her Sailboat Inspired Nautical Themed Pub Table.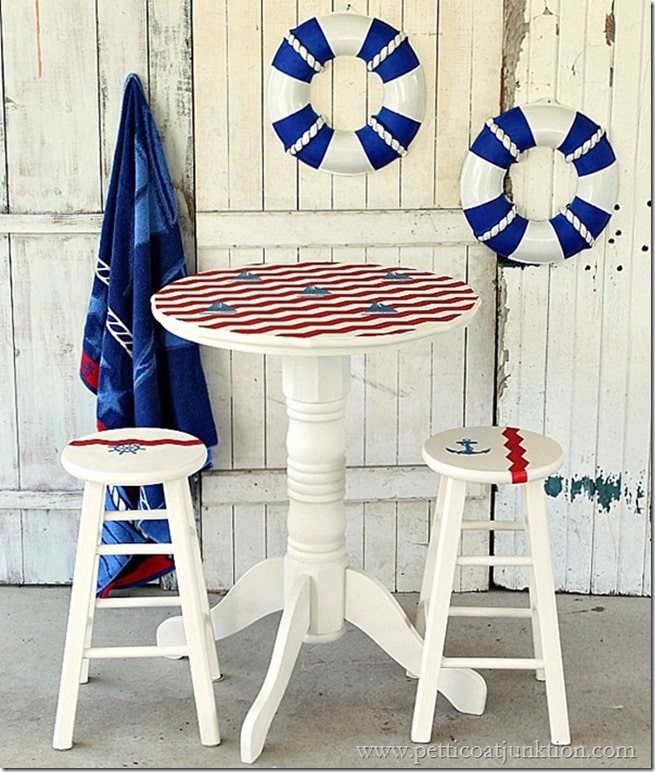 Visit Kathy's gallery on her blog page to see more of her fabulous work! You can also follow along with Kathy on her Facebook page.
About Me
I've been blogging for 7 years and have taught 7th grade for 23 years. This year I am teaching 6th grade and am both nervous and excited about the change. I'm a homebody and love to spend time at my house doing projects. I enjoy gardening, cooking, crafting, decorating, and DIY with the help of my side kick, Mr. SP. We adopted a dog in March of 2013 that occupies a lot of our time and we love every minute of it. I love to run, play tennis, bike, and hit the gym. In fact, I met Mr. SP at the YMCA!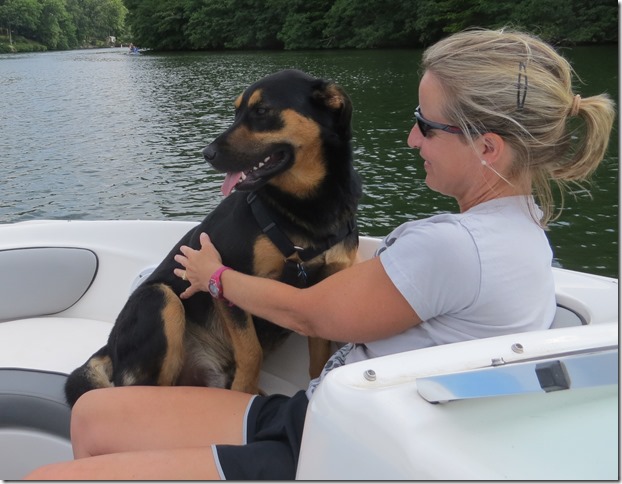 What am I working on Right Now?
A new neighbor gave me his stereo cabinet after realizing that he had no place to use it in his new house. I'm having fun painting it and I plan to give the doors a totally different look. You'll see this completed project on August 21, the next Themed Furniture Makeover Day.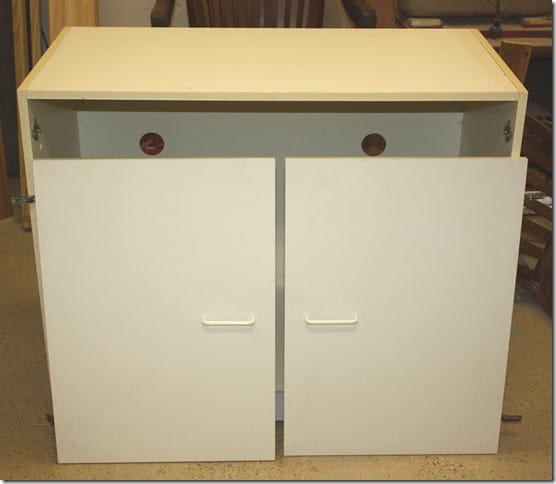 How Does My Work Differ from Others in this Genre?
I'm lucky to have inherited many decorative items from both of my grandmothers and my mom has given me a lot of interesting items over the years. When I decorate, I like to use old things and give the story behind them to my readers.
When I shared my Patriotic Industrial Star this summer I used an old 4th of July hat that belonged to a relative as part of my patriotic display. I'm lucky to come from a family who saved everything! The cart belonged to my friend's mom and she let me have it a few years ago. Mr. SP helped me make the flag holder star.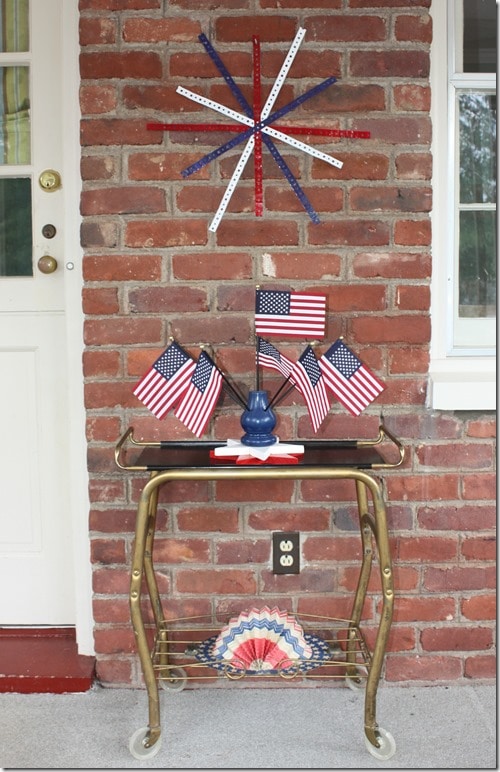 I'm also lucky to have the help of my Mr. SP for my blog projects. He will enthusiastically help with any project that involves woodworking. He built a new cabinet for this dresser while I was on a beach vacation and even took step-by-step pictures. We had hopes of using the old cabinet but after being stored in the barn for 20+ years, we were only able to reuse the drawers.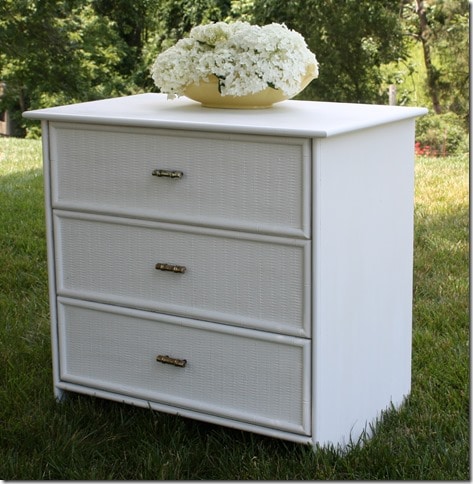 Why do I Write / Create What I Do?
I love being creative and enjoy sharing what I do with my readers. It's fun to inspire someone to try a recipe, craft project, or DIY that they've never before tried.
Blogging also motivates me to complete projects. I love the satisfaction of checking a project off of my list and then writing about it.
My blog also has been a fun way to chronicle events. I started writing it in August of 2007 and really enjoy looking back at past projects, holidays, and vacations.
How Does My Writing / Creative Process Work?
Here's a big secret: I hate to write. Hate it. It's pretty ironic that my main hobby and love is blogging which requires a lot of writing.
My projects often start with a conversation in the woods while running with my friend, Suzanne. We talk about recipes, crafts, and projects that we would like to complete around our houses. After brainstorming with Suzanne, I usually have a clear idea of how I plan to complete a project.
I love, love, love the summer when I'm off from school and have time to create. During the school year I cram creating into the weekend hours which takes some of the fun out of it.
After I get an idea, I usually head to our basement to complete it. Invading Mr. SP's workshop has been a lot of fun!
This summer I've spent a lot of time in the workshop. A recent project was refinishing my college bedside table inherited from my grandmother.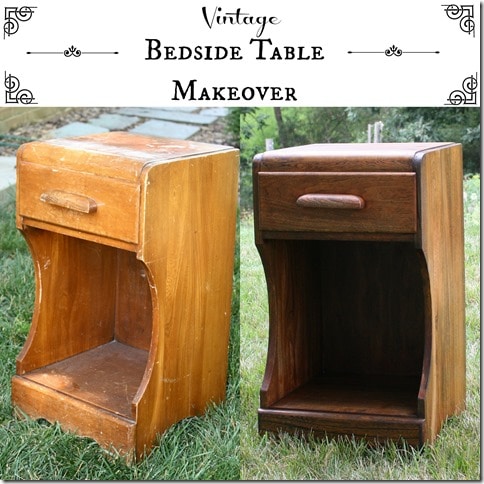 Where the Tour Through Blogland Goes Next
I am excited to share three friends that I picked to continue the tour.
Amanda from Serenity Now is a dear friend who I actually met before either one of us started writing a blog. Even though we've only seen each other once in person, we stay connected through our blogs and other social media.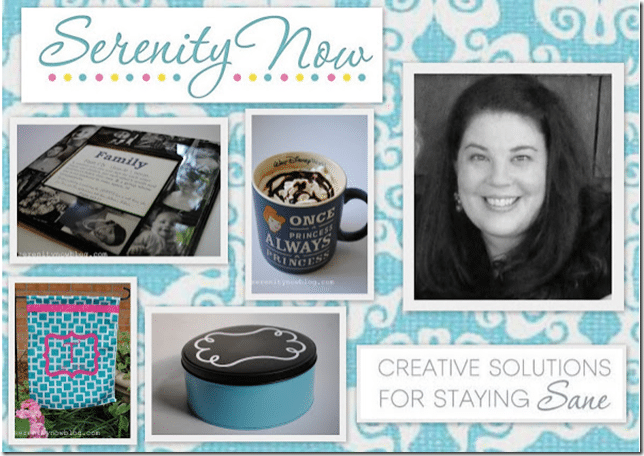 I'm a stay-at-home mom of three kids, a fluffy Pomeranian, and a rambunctious German Shepherd puppy. Happily married to T. We live in Virginia, but I secretly dream of what it would be like to have a place in NYC to escape to for random girls' shopping weekends. Target is my home away from home. I stay sane by doing creative projects around my home and taking lots of pictures. Stick around for realistic inspiration…on a budget!

One of my favorite of Amanda's recipes is How to Make a Cafe Mocha at Home.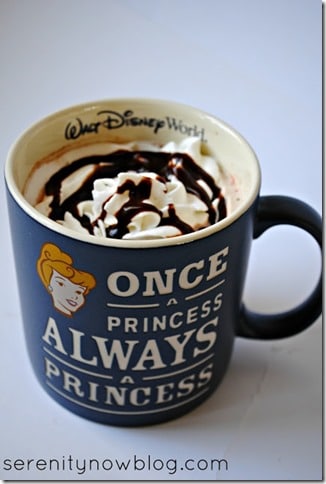 Richella from Imparting Grace is also a long time blog friend. We had the pleasure of meeting in person at last year's Haven Conference. Richella has a beautiful home and excellent taste in decorating. She's also as pretty on the inside as she is on the outside.
Child of God, apprentice to Jesus, wife of a great guy, and mom of three wonderful sons, I'm a blessed and profoundly grateful woman. I'm also a writer and speaker, and I serve on the Ministry Team and Board of Directors of Renovare', a ministry dedicated to Christian spiritual formation. I love blogs for the glimpses they provide into people's lives, so my blog gives you a glimpse into my life–my home, my family, my faith. My prayer is that this blog might impart some grace to you.
Richella decorates for the seasons and you don't want to miss this year's summer tour.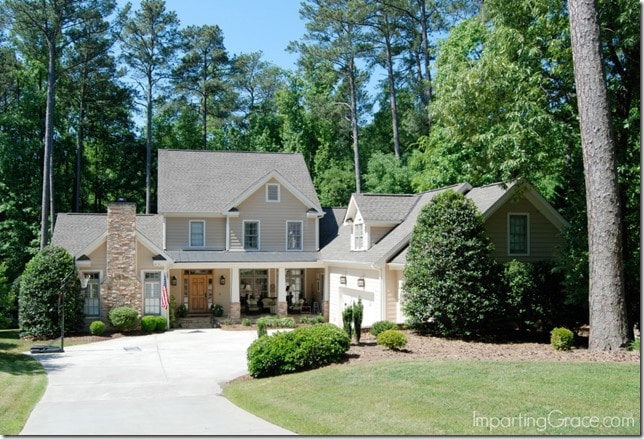 Megan from Rappsody in Rooms is a local blogger that I met through attending Haven conference. Megan is young, fun, and is having a ball renovating and decorating her 1960's ranch. Like me, Megan has a full-time job and squeezes blogging into her free time.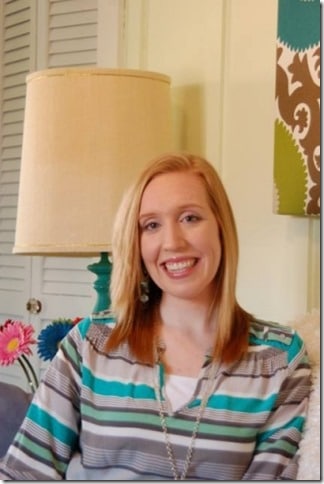 Hi! I'm Megan Rapp, blogger over at Rappsody in Rooms. My blog is the result of what happened when a dated 1960s ranch house met a quirky, creative girl with an "I can do that!" attitude. My site explodes with daily projects, makeovers, renovations and inspiration that strives to transform the simple, or even ugly, into something beautiful. Rappsody in Rooms shows the real time hits (and misses) of home design on a budget. And when all else fails? There's always chocolate…
One of my favorite projects that Megan has completed is a rug that she painted for her porch.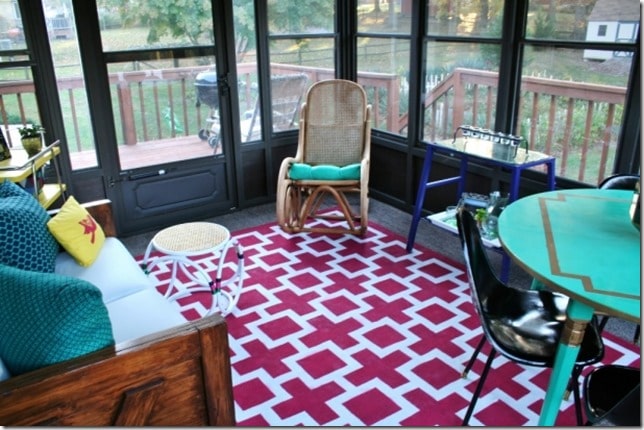 I hope you will visit my three blog friends! Be sure to visit their blogs next Monday for the next installment of Touring Through Blogland.