Easy Fall Update for Outdoor Pots
The summer annuals planted in pots at the entrance to our deck were looking tired and needed a refresh for fall. By replacing two of the three annuals planted in each pot, I accomplished an Easy Fall Update for Outdoor Pots that gives this area a fresh look for fall.
Easy Fall Update for Outdoor Pots
I enjoy keeping the pots that flank the entrance to our deck filled with seasonal annuals. For summer I used a red New Guinea Impatien, a white Verbena, and a silver Licorice plant in each pot.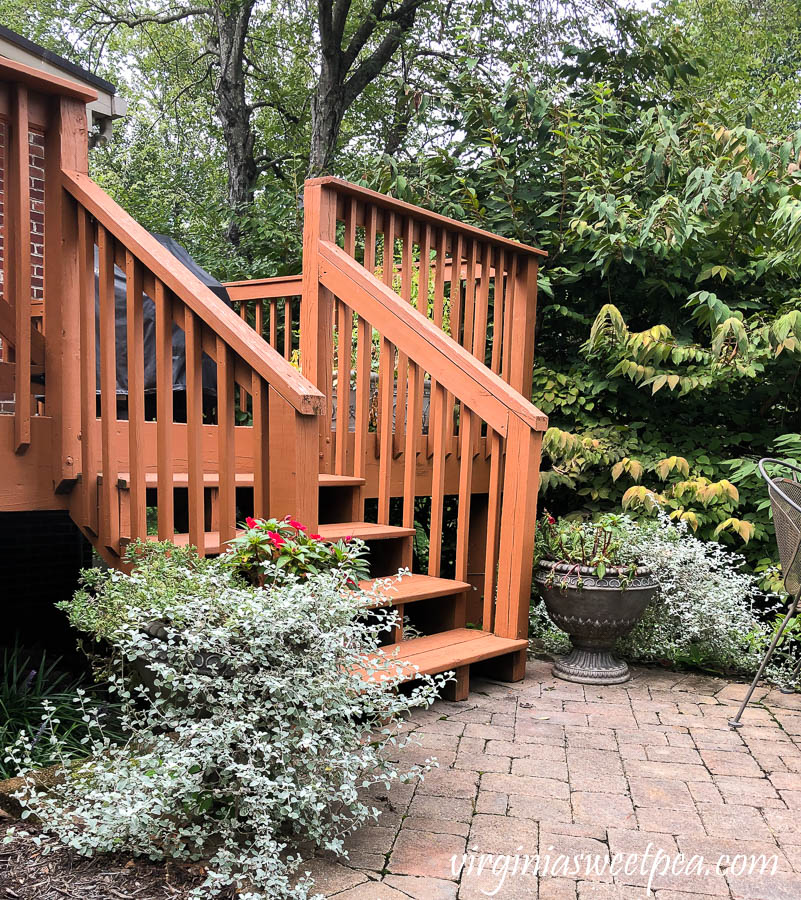 The Licorice plant in each pot was still going strong, and I thought it's silvery foliage would look pretty combined with fall plants, so I decided to keep it. Licorice plant is a vigorous grower and each plant did get a haircut after I planted the fall plants in each pot.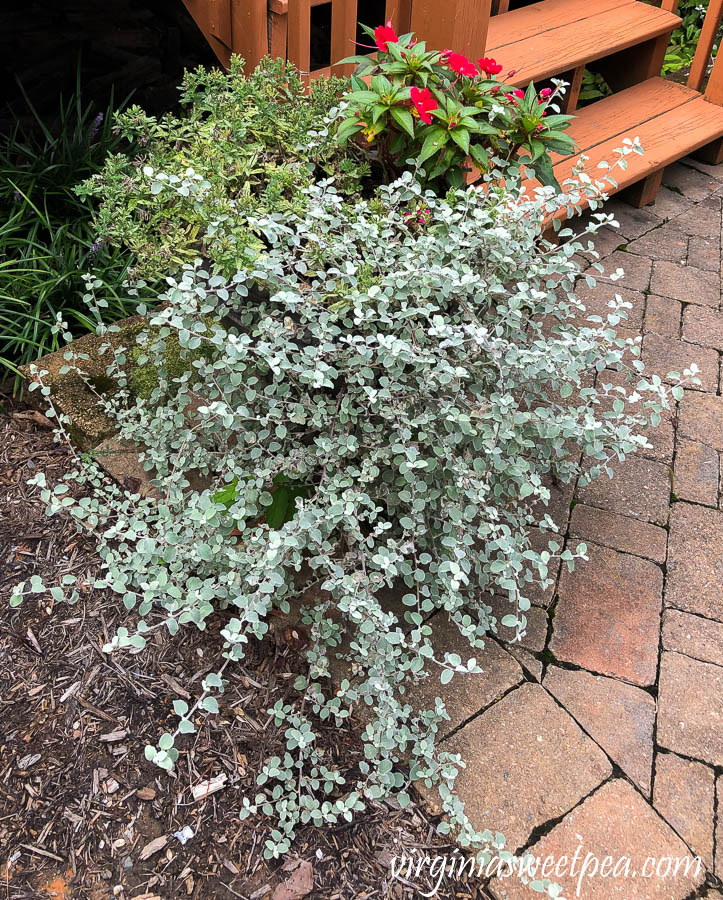 The pot on the right gets more intense sun than the one on the left and this red Impatien got extremely stressed when we spent some long weekends at the lake working on our basement project and the pots didn't get watered while we were out of town.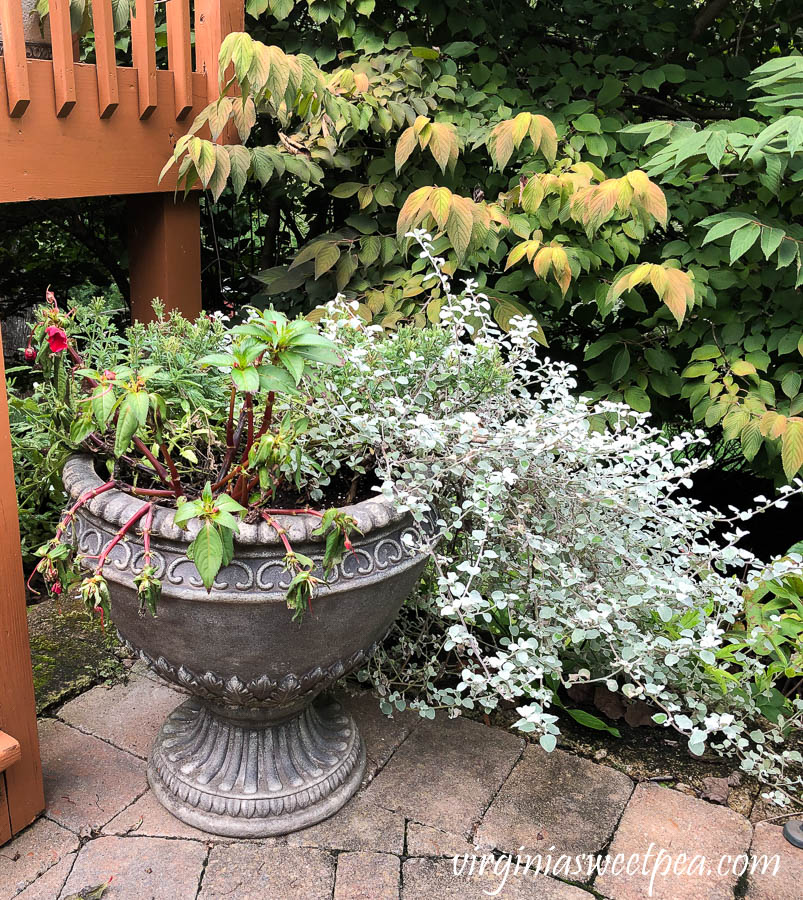 Fall Plants for the Pots
To replace the Impatien and Verbena, I chose 'Burgundy Bunny' Fountain Grass and yellow mums. The grasses will be moved to a landscape bed when I update these pots later this fall with Pansies.
I also will move the mums to a flower bed but each year I have mixed results on their long term survival.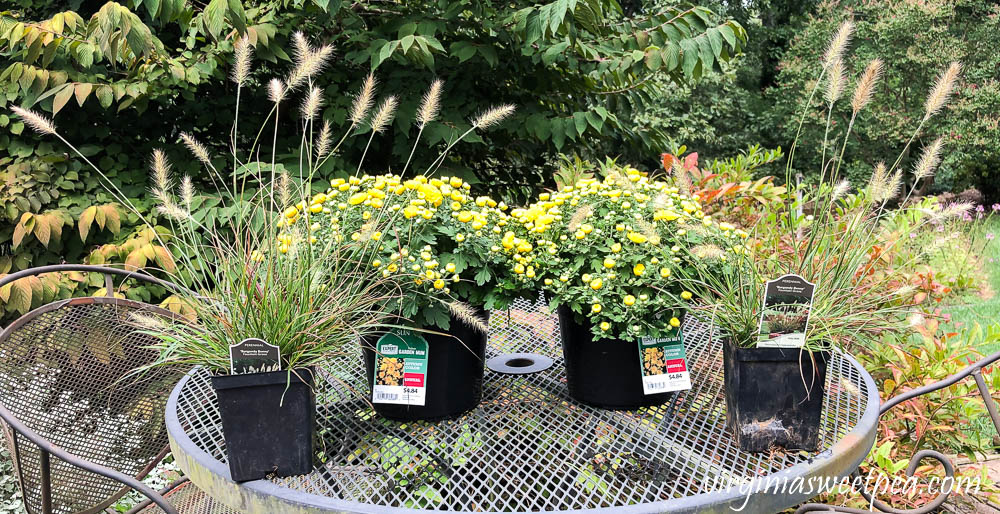 Supplies Used for this Project
For this easy garden project, I pulled these supplies out of my garden shed:
Trowel
Garden Sled – I use this nearly every time I do any yard work.
My Favorite Garden Tool
Let me tell you about one of my favorite gardening tools, an ice fishing sled. I live nowhere near an ice fishing area and bought this ten or more years ago at a Dicks Sporting Goods in Vermont.
This sled is perfect for garden work. Here are some ways that I use it:
Moving supplies from my shed to a work area.
I can easily pull it from spot to spot as I weed and deadhead plants in a planting area.
Before I mow, I almost always have to pick up sticks from around the yard. I can easily pull this sled from spot to spot.
I haven't had a vegetable garden in two years, but when I did, this sled was great for holding veggies as I picked them.
It's also great for hauling small loads of leaves to my compost pile or small amounts of mulch in spring when I'm mulching my landscape and flower beds.
Planting the Pots
I started by pulling out the Verbena and Impatien and the fluffing the soil with my trowel.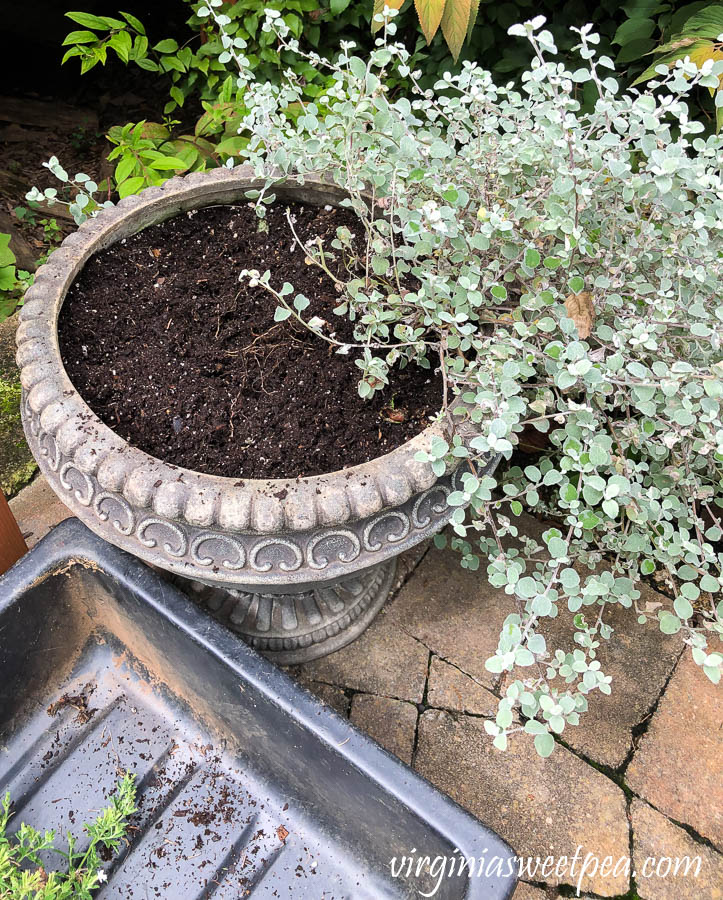 When I replace all of the plants in the pots with Pansies later this fall, I'll replace the potting soil. For this planting, I didn't feel like fresh soil was necessary.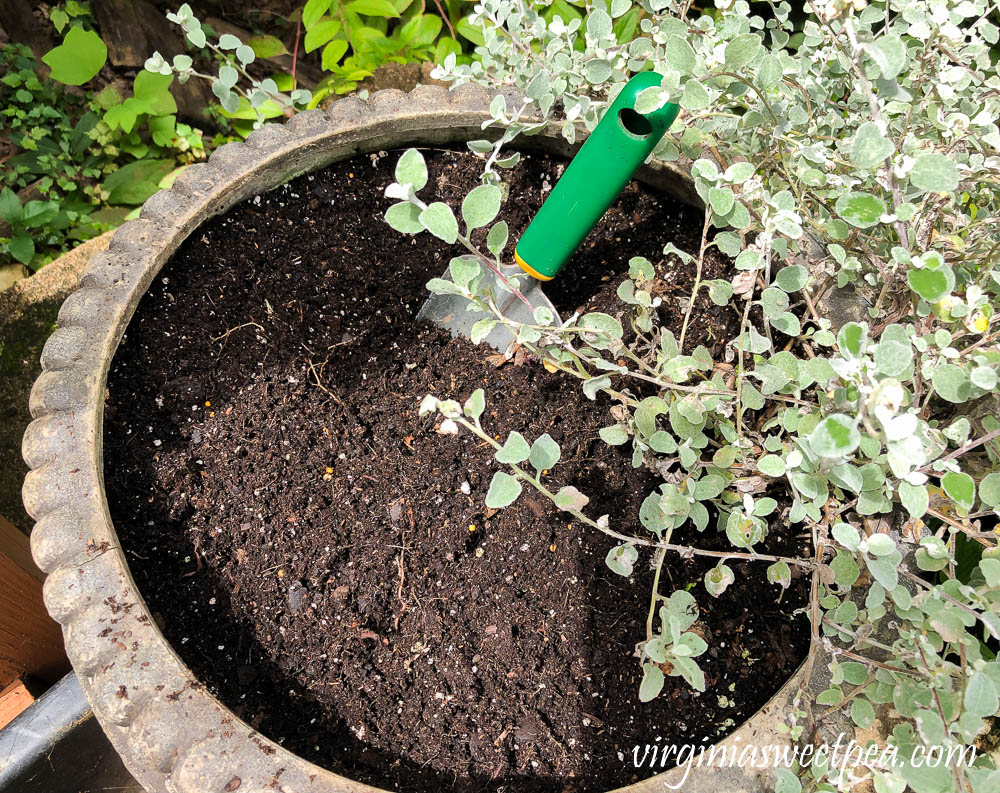 I did sprinkle Osmocote over the fluffed soil and dug it in with my trowel.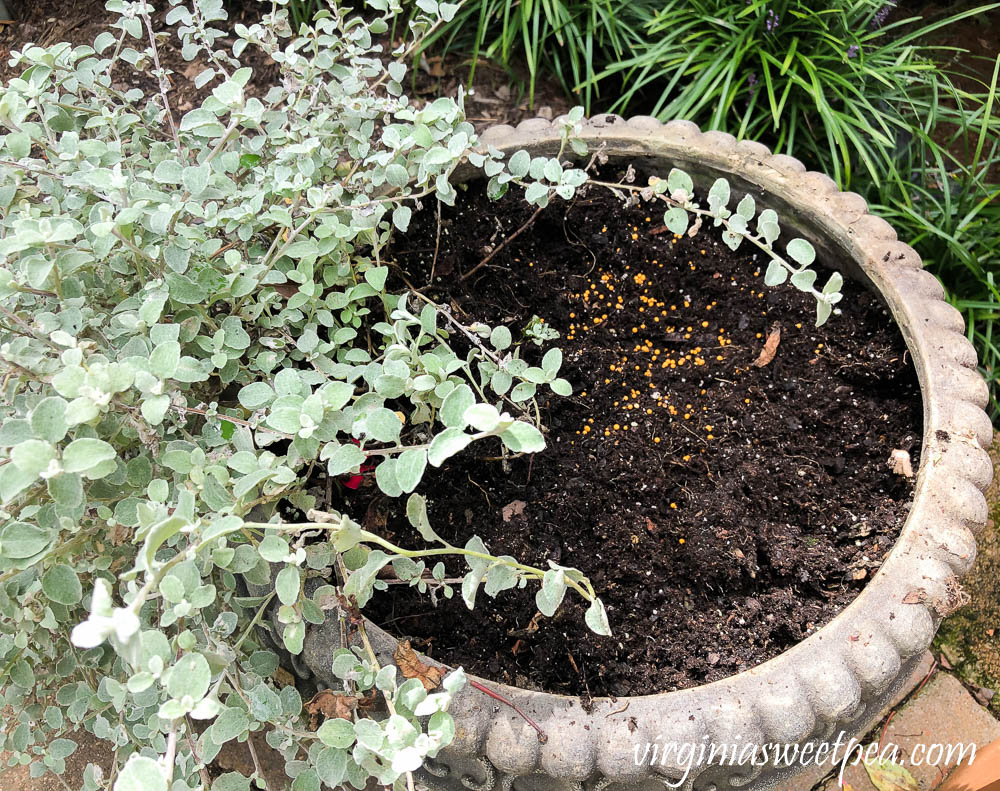 I then planted the Fountain Grass into each pot.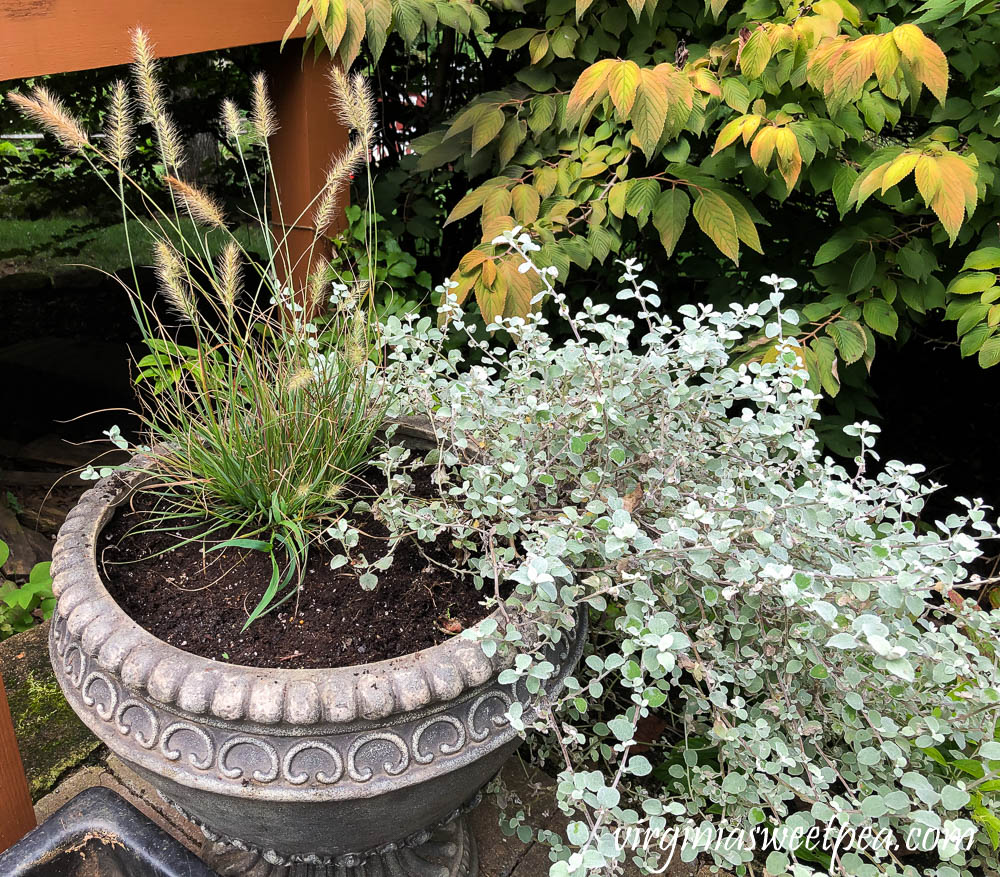 The formula for a pot or hanging basket is a thriller, spiller, and filler. The mum will be the triller, the Licorice plant the spiller, and the Fountain Grass the filler.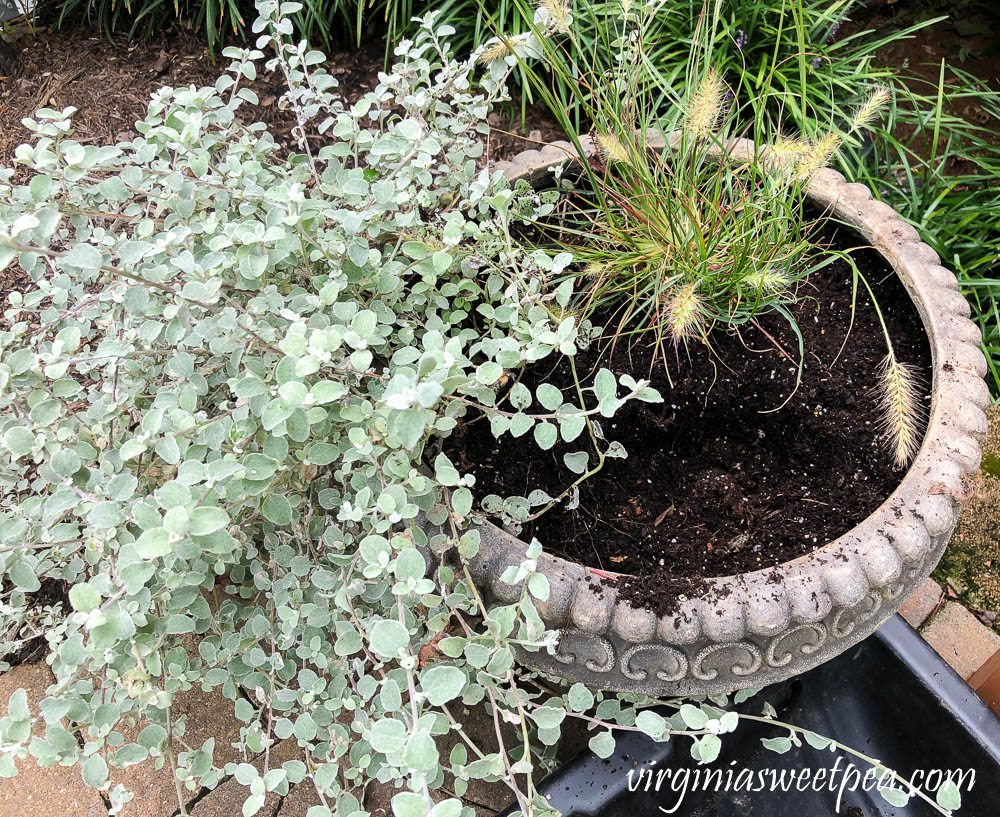 I then removed a mum from the pot and dug a hole for it scooping the soil into the pot to use for backfill once the mum was in place.
I put my ice fishing sled between the two pots to hold the plants headed to the compost pile.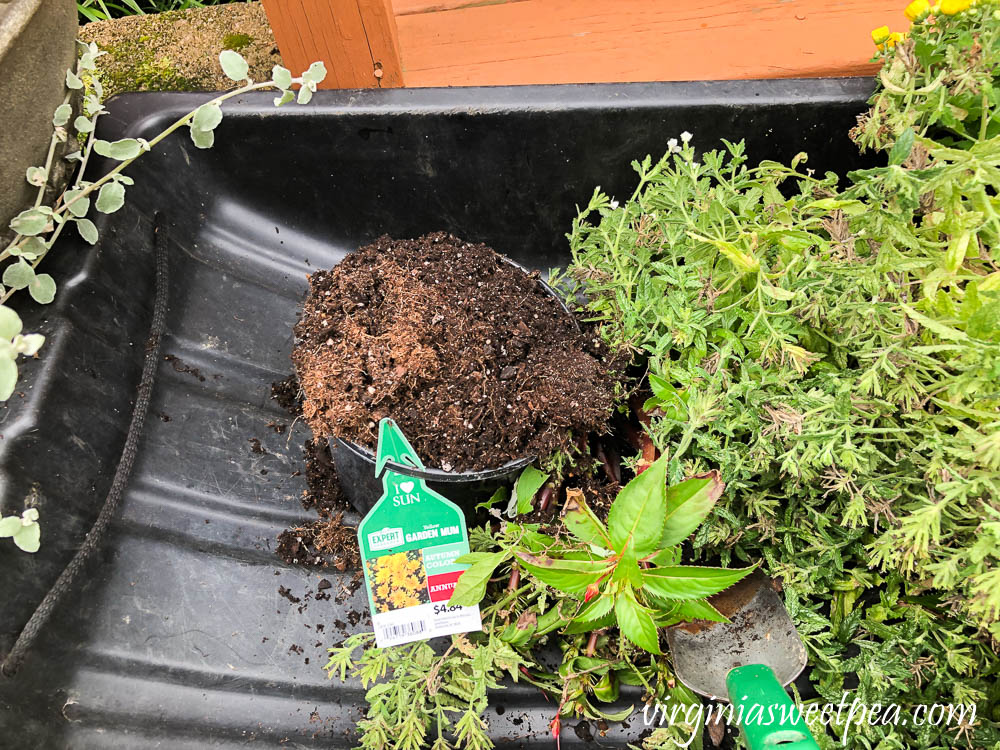 Now the plants were in place and all that was left to do was to trim the Licorice plant since was a bit unruly after a summer of growth.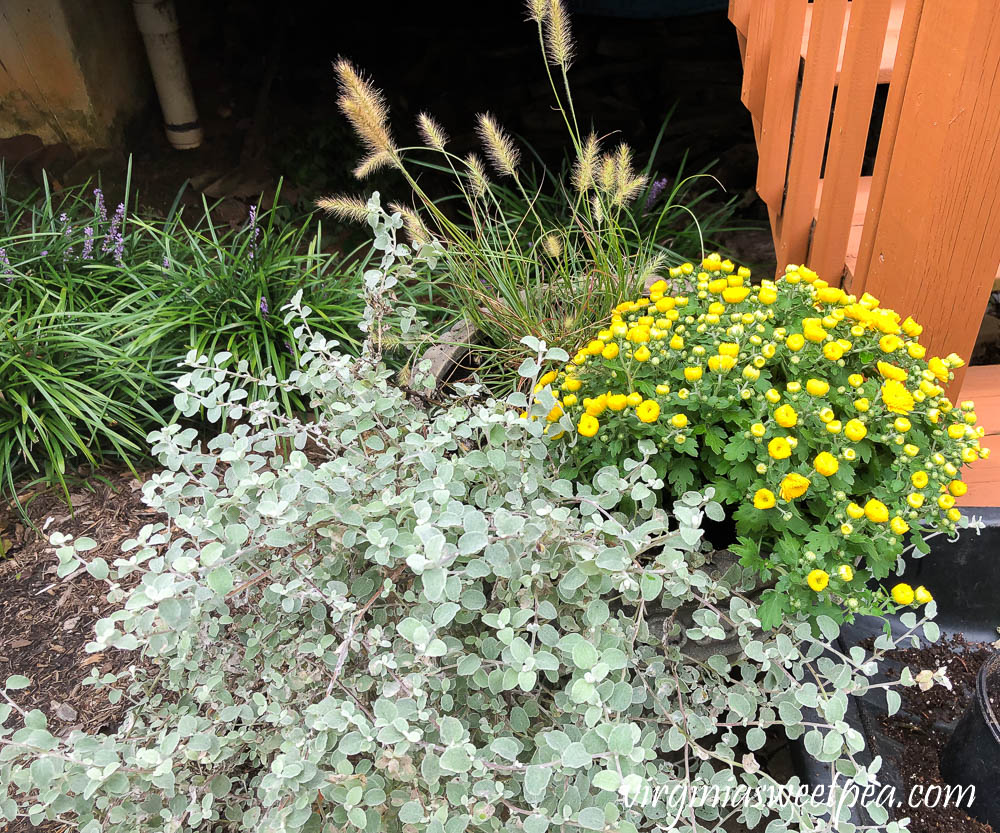 The last step was to water the plants.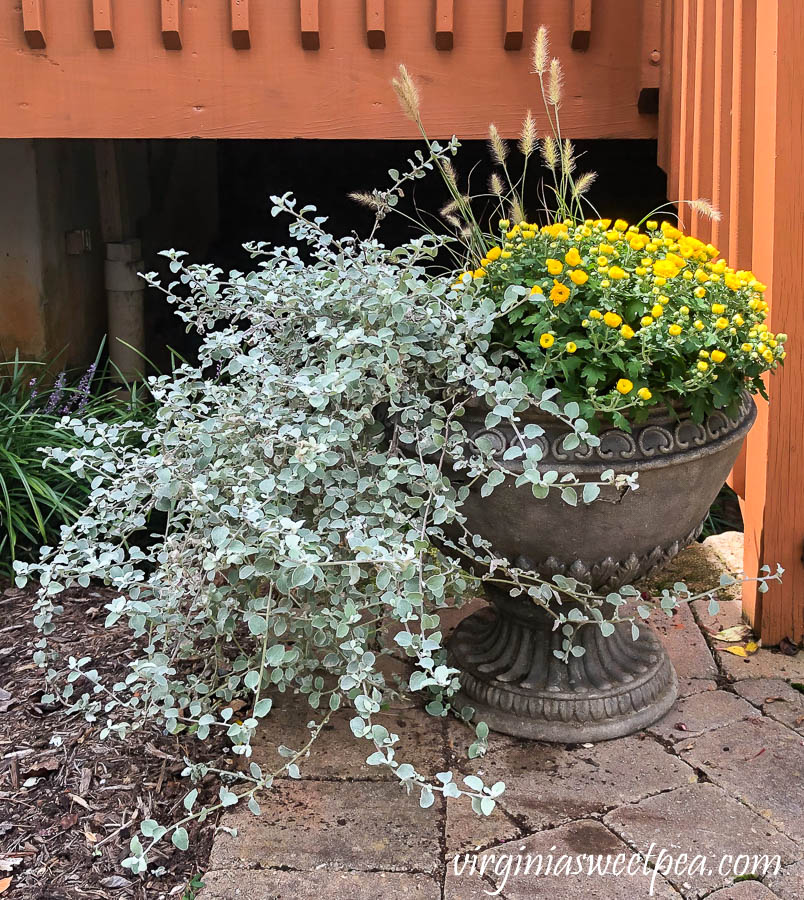 After just a few minutes of work, my pots have an updated look for fall.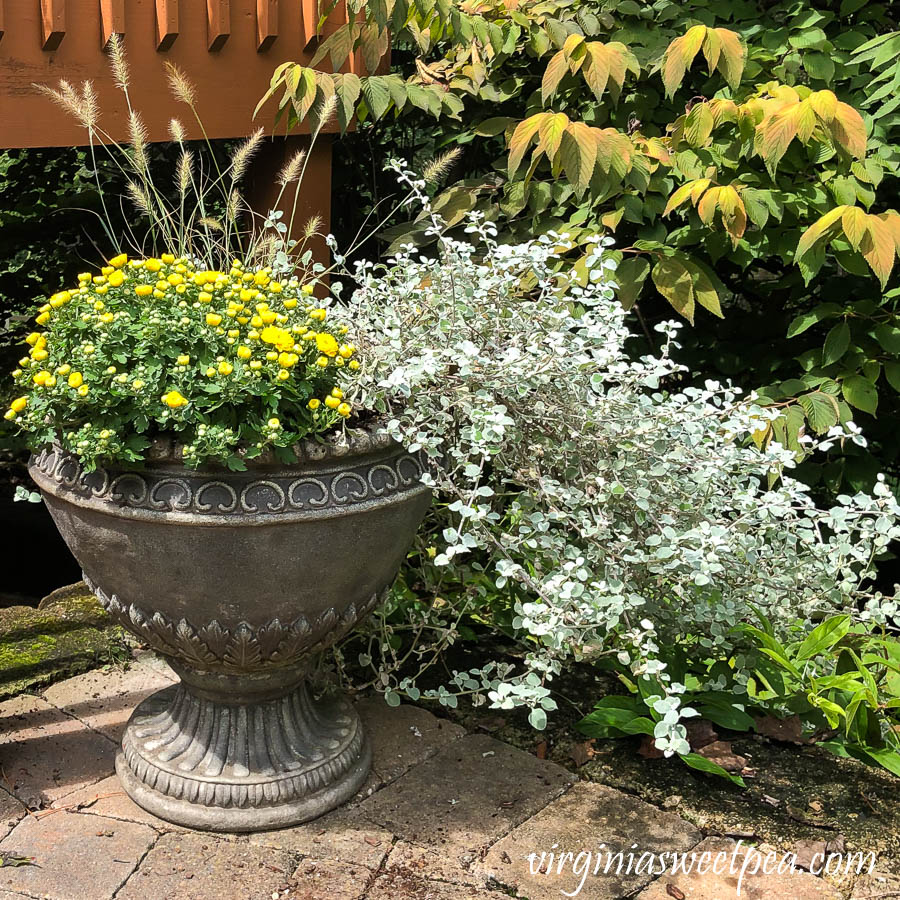 I really like this easy fall update for my pots and I'll enjoy it for over a month until it's time to update to pansies.
For the mums, a helpful hint to enjoy their color for as long as possible is to deadhead them. That means simply clip off the dead blooms with clippers or pinch them off with your fingers. Deadheading really prolongs their bloom time.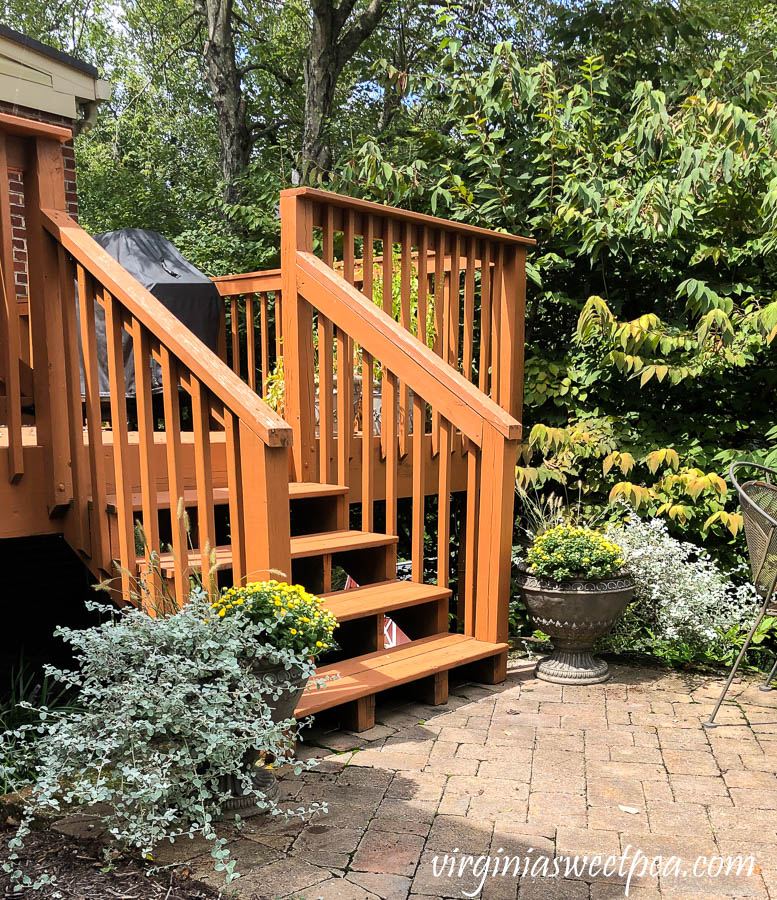 I hope this post gave you some ideas for your own fall gardening. Please pin this post to remember for later!