DIY Chalkboard Painted Pots
A recent spring herb purchase inspired my latest crafty project, DIY chalkboard painted pots.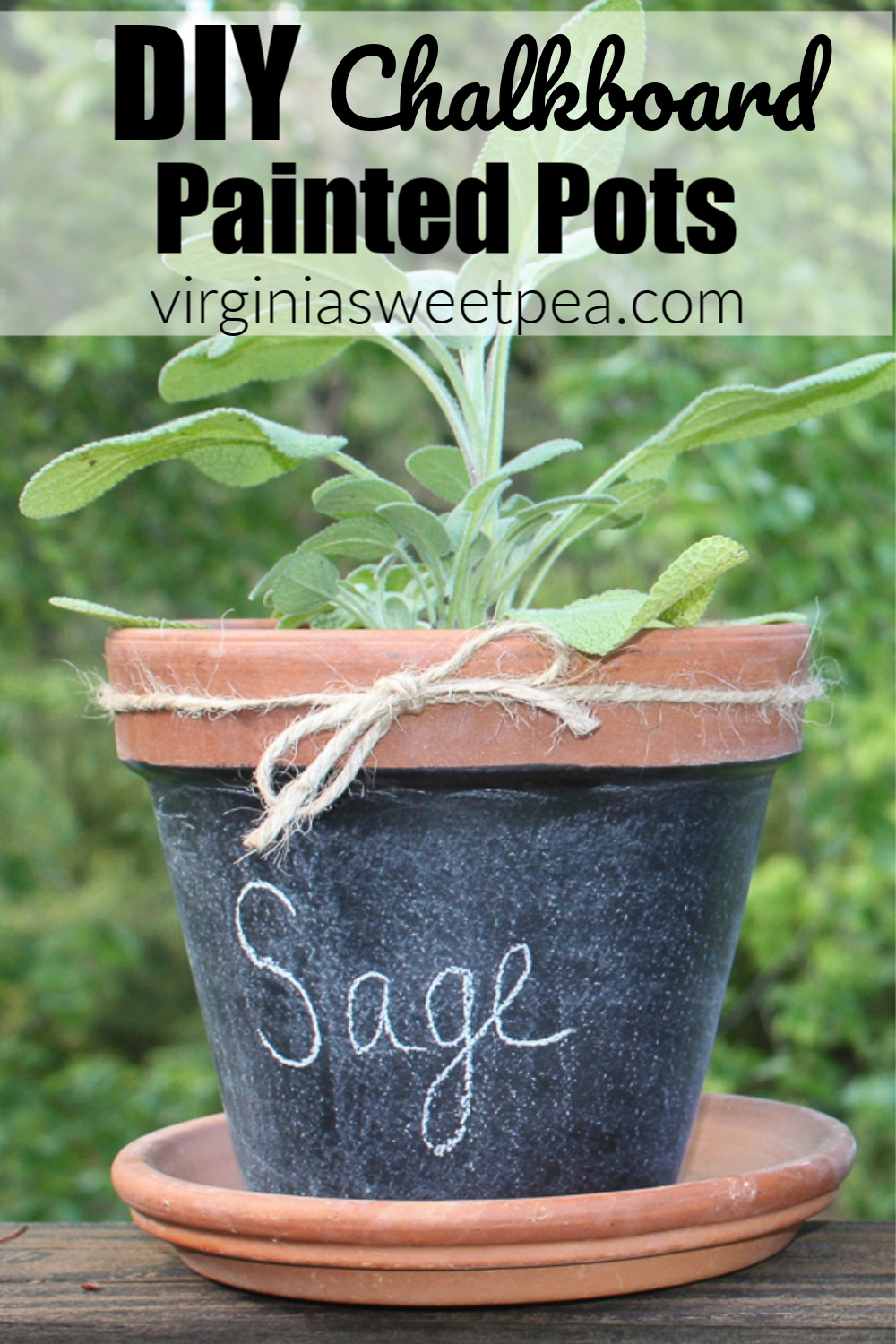 This project was very easy and complete in under an hour.
How to Make Chalkboard Painted Pots
Supplies
To make chalkboard painted pots, you'll need terracotta pots and chalkboard paint.
I used spray chalkboard paint but the kind found in a paint can would also work.
I used pots from my storage shed and started by washing the pots and letting them dry.
Paint the Pots
After the pots were dry, I covered the top of each with painter's tape.
I feared that since clay is porous it would take many coats of paint to cover the surface of my pots, but after three coats the pots were ready for plants.
Add Twine
After the pots were painted, I tied twine with a bow around each pot.
To make sure that it stays in place, secure the twine with a few dots of hot glue.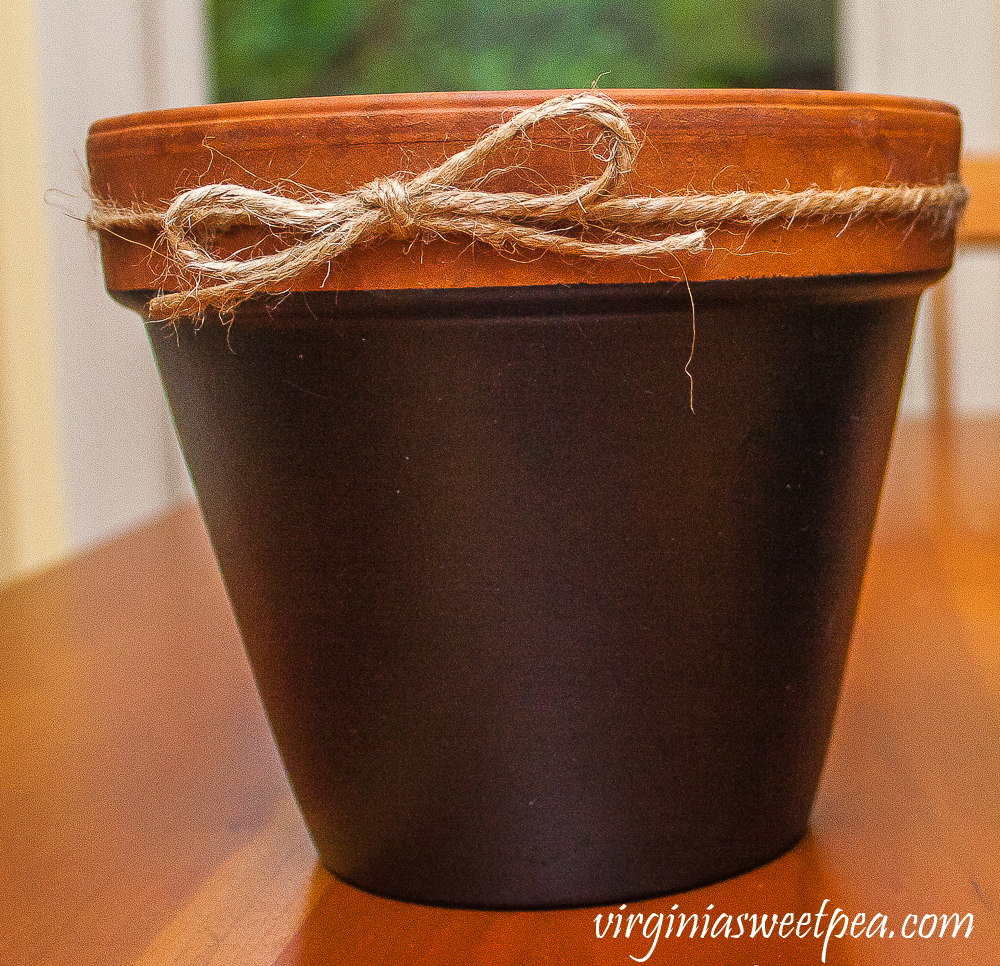 Season the Chalkboard Paint
To prevent writing from being permanently etched in the chalkboard paint, rub chalk over the surface to completely cover the paint.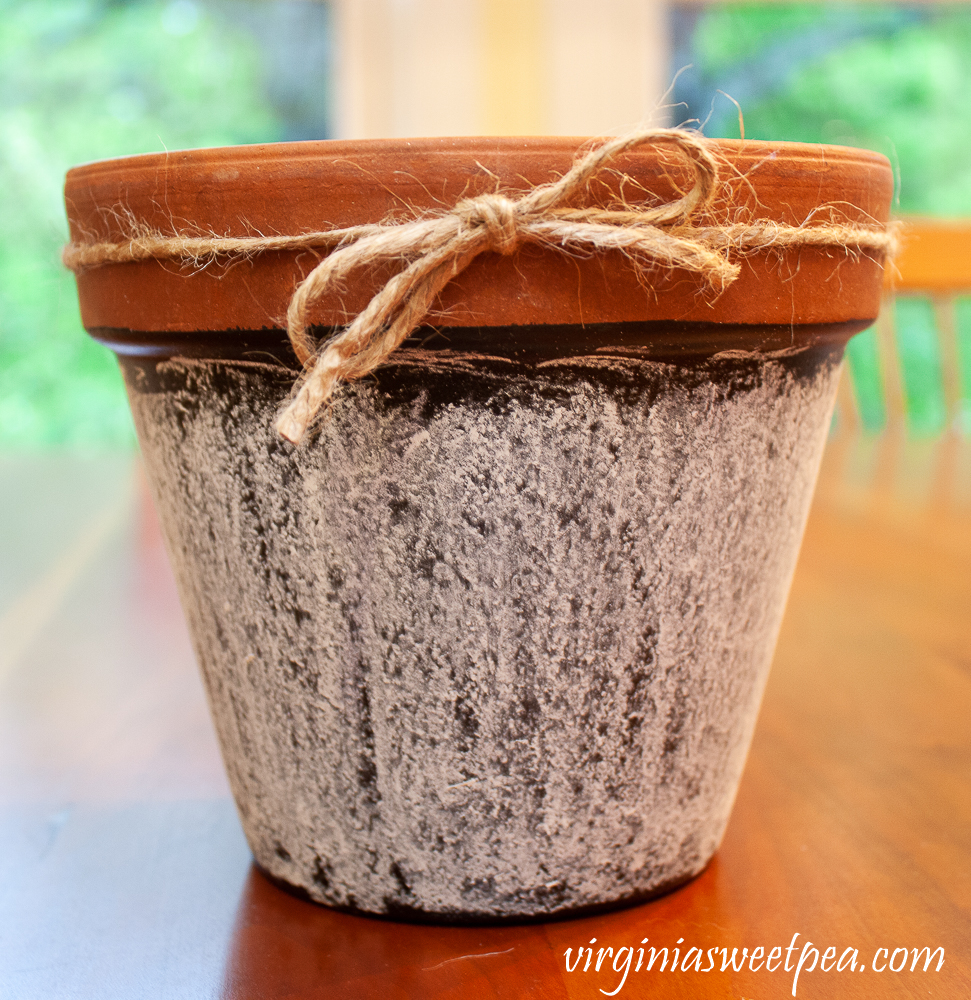 Wipe off the chalk with a paper towel or rag.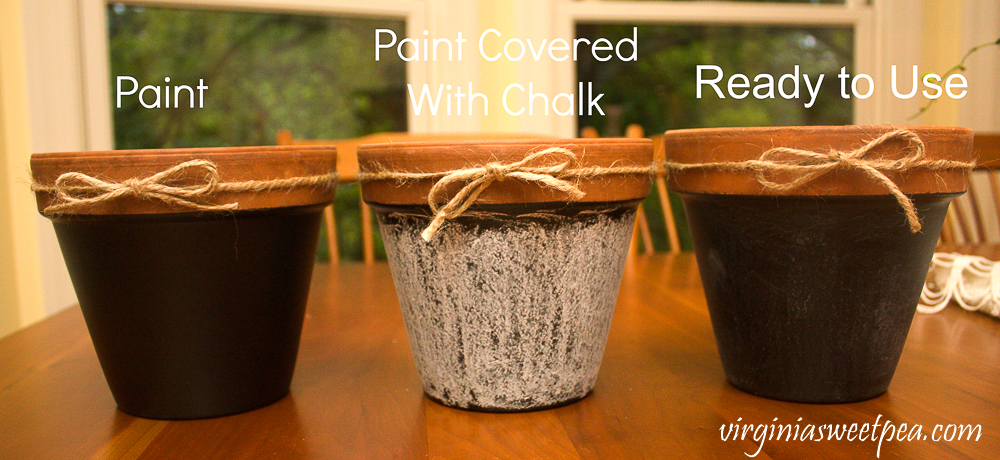 Add Plants to the Pots
I made three pots and planted Sage, Rosemary, and Parsley in the pots.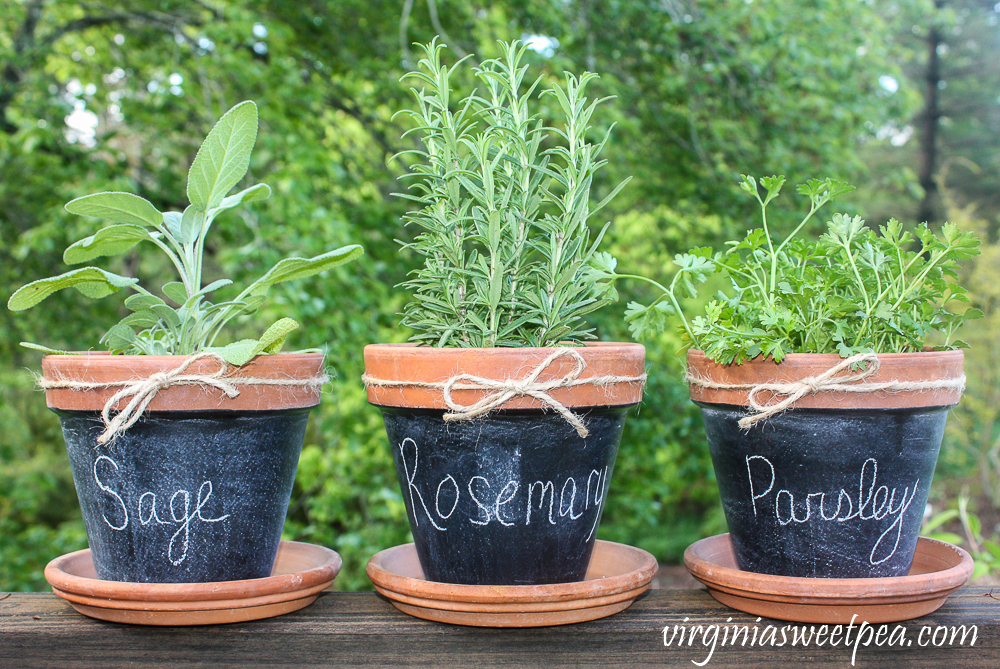 I don't know why, but I'm more successful growing Sage in a pot versus in the herb garden in my yard.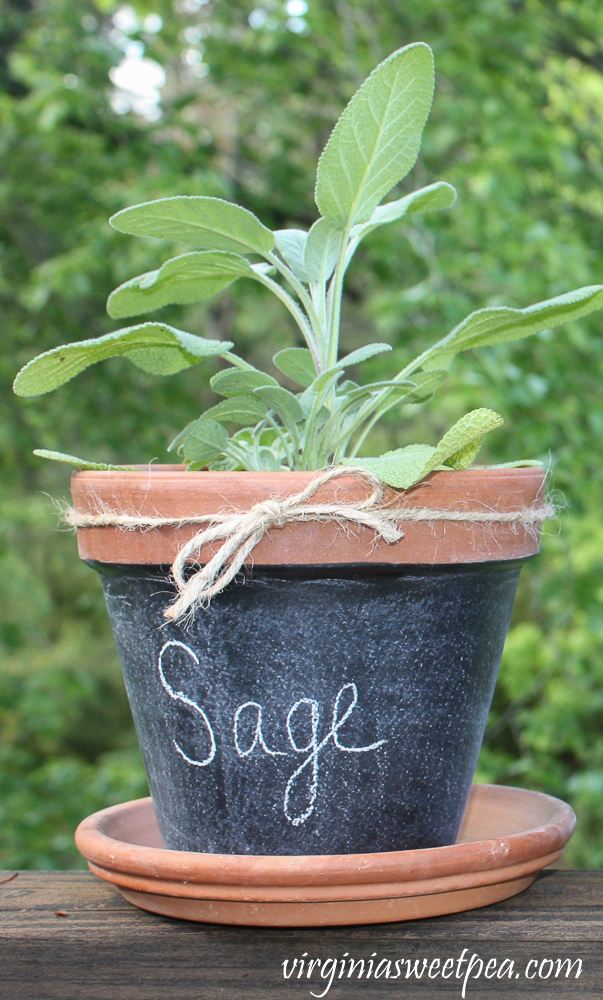 Rosemary is another herb easy to grow in a pot.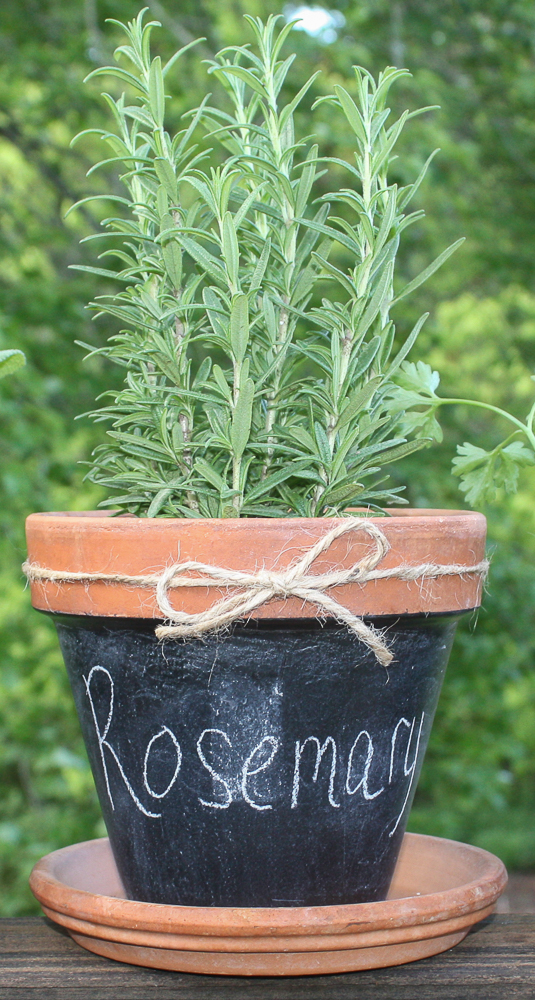 I love having a pot of Parsley near my kitchen as I use it frequently when making Italian dishes.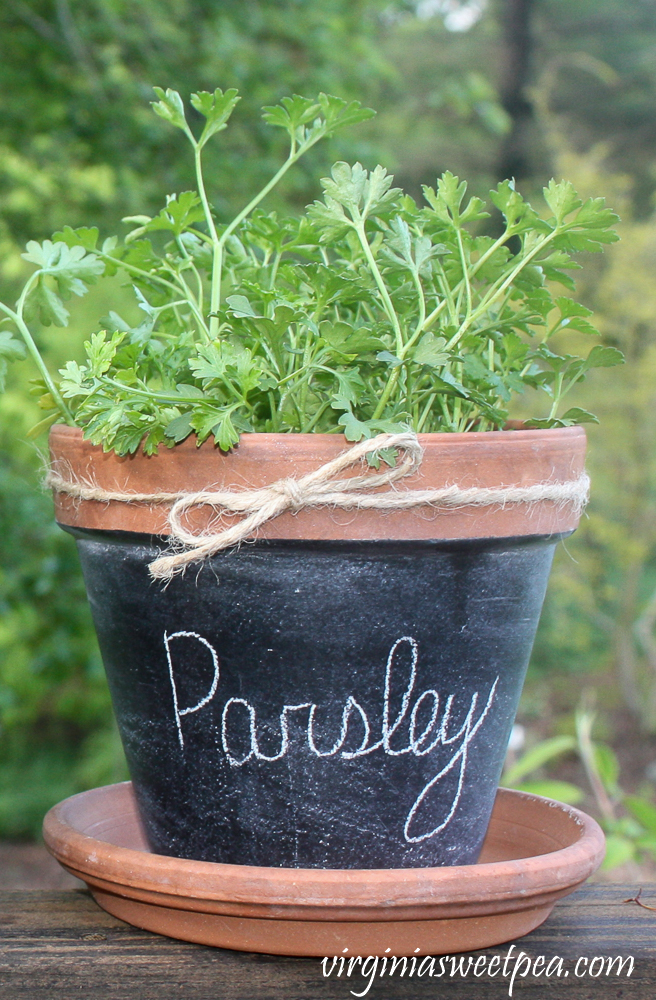 When the herbs outgrow these pots, they will be transferred to my herb garden, and then the labels can easily be changed to match the new plant occupant.
This post was first published in May 2013. It's a favorite gardening craft project and it was even featured in a magazine.
If you have flower pots that look like this, check out how I refreshed these pots with paint. I did this project in 2015 and these pots still look great!