Amazing Ideas for Fall Outdoor Decor
Today I'm sharing some amazing ideas for outdoor fall decorations.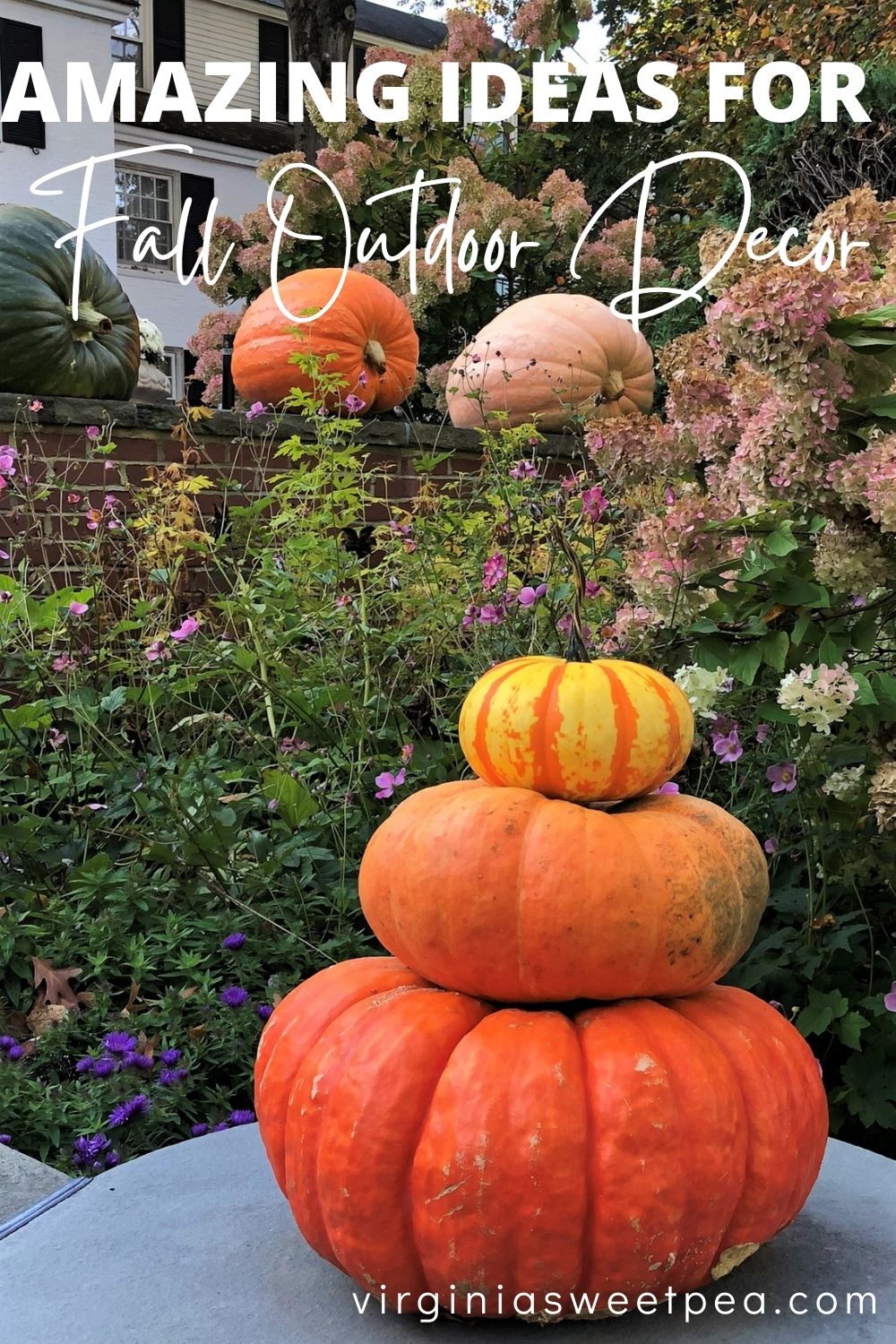 Farmer's markets, gardening centers, hardware stores, and grocery stores are loaded with pumpkins, gourds, cornstalks, and more. Take advantage of the fall goodness readily available and make your outdoor space look amazing for fall.
I'm sharing my DIY outdoor fall decorating ideas for this month's Thrifty Style Team project hosted by Julie of Redhead Can Decorate.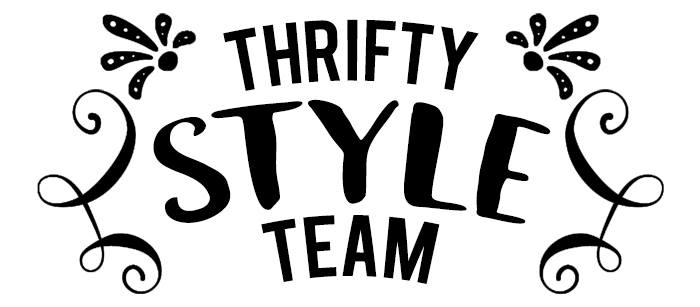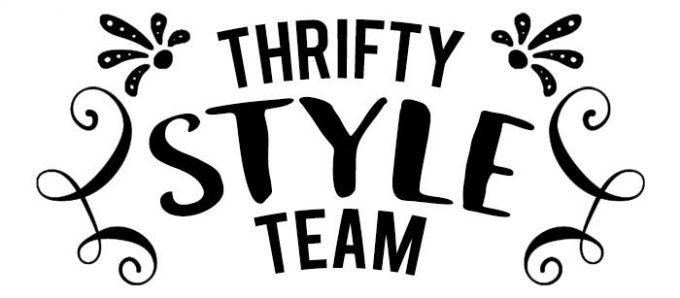 You'll find links to all of the projects shared this month at the end of this post.
Outdoor Fall Decor Ideas
All of the ideas that I'm sharing today are from the Vermont town of Woodstock, our favorite Vermont vacation location.
Line a Wall with Pumpkins
Every fall, The Woodstock Inn lines the walls in front of the inn with large pumpkins.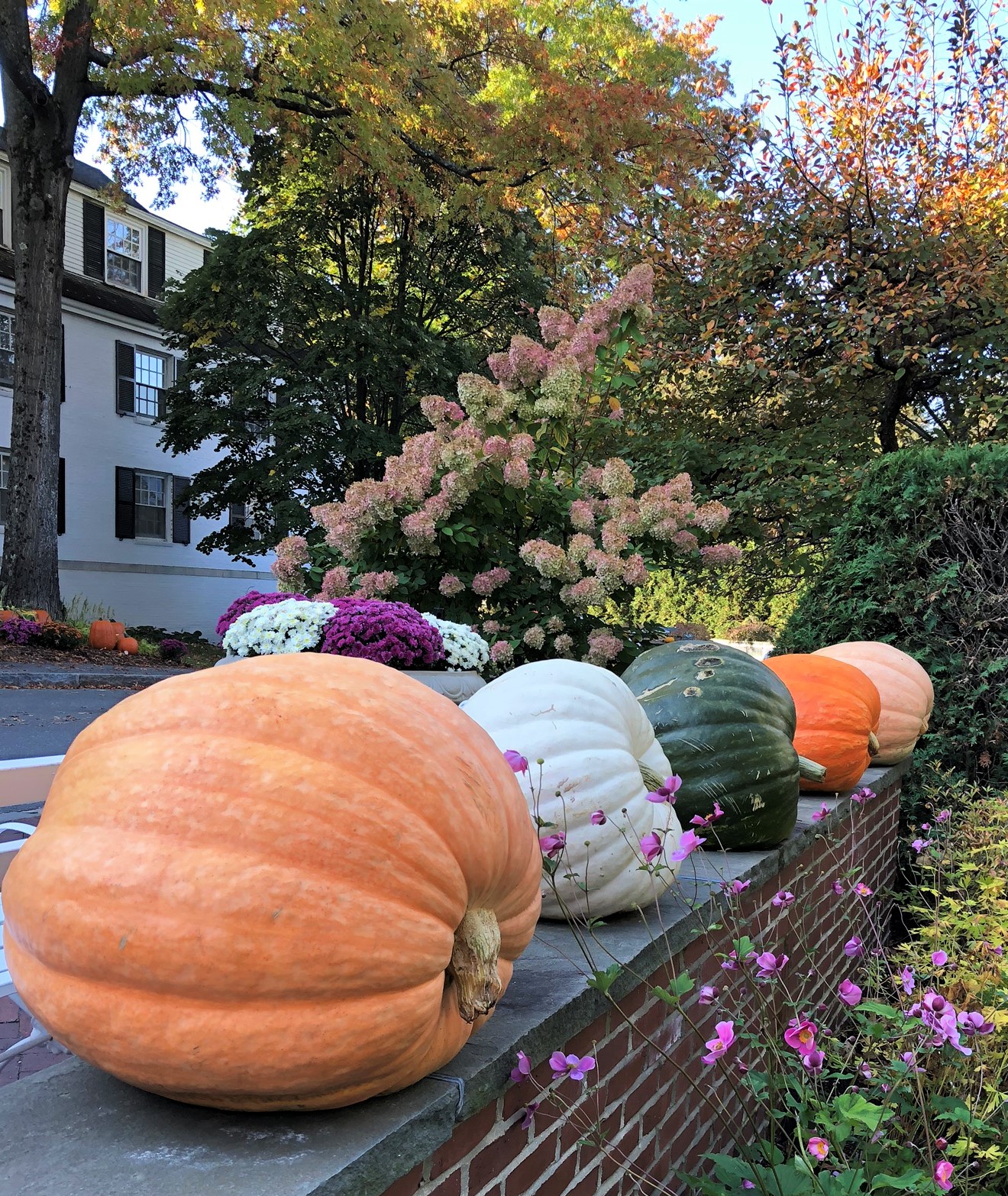 Last year the pumpkin colors were shades of orange. This year in addition to shades of orange, they used white and green pumpkins.
Most homes in the town of Woodstock are beautifully decorated outside for fall. This home lined their wall with small orange pumpkins.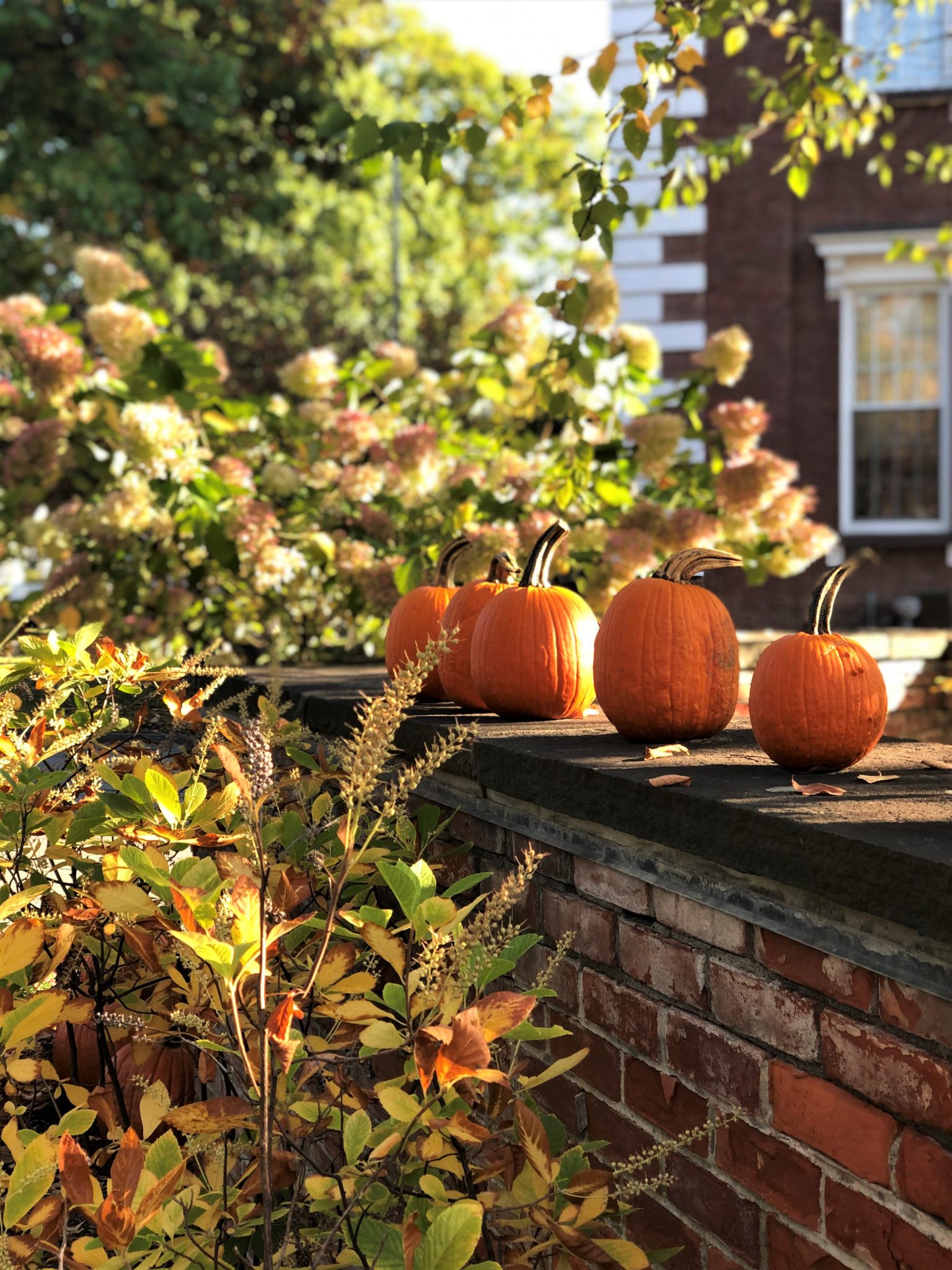 Stack a Trio of Pumpkins
Pumpkins look wonderful stacked in a trio. This trio is especially pleasing using pumpkin of varying colors and patterns.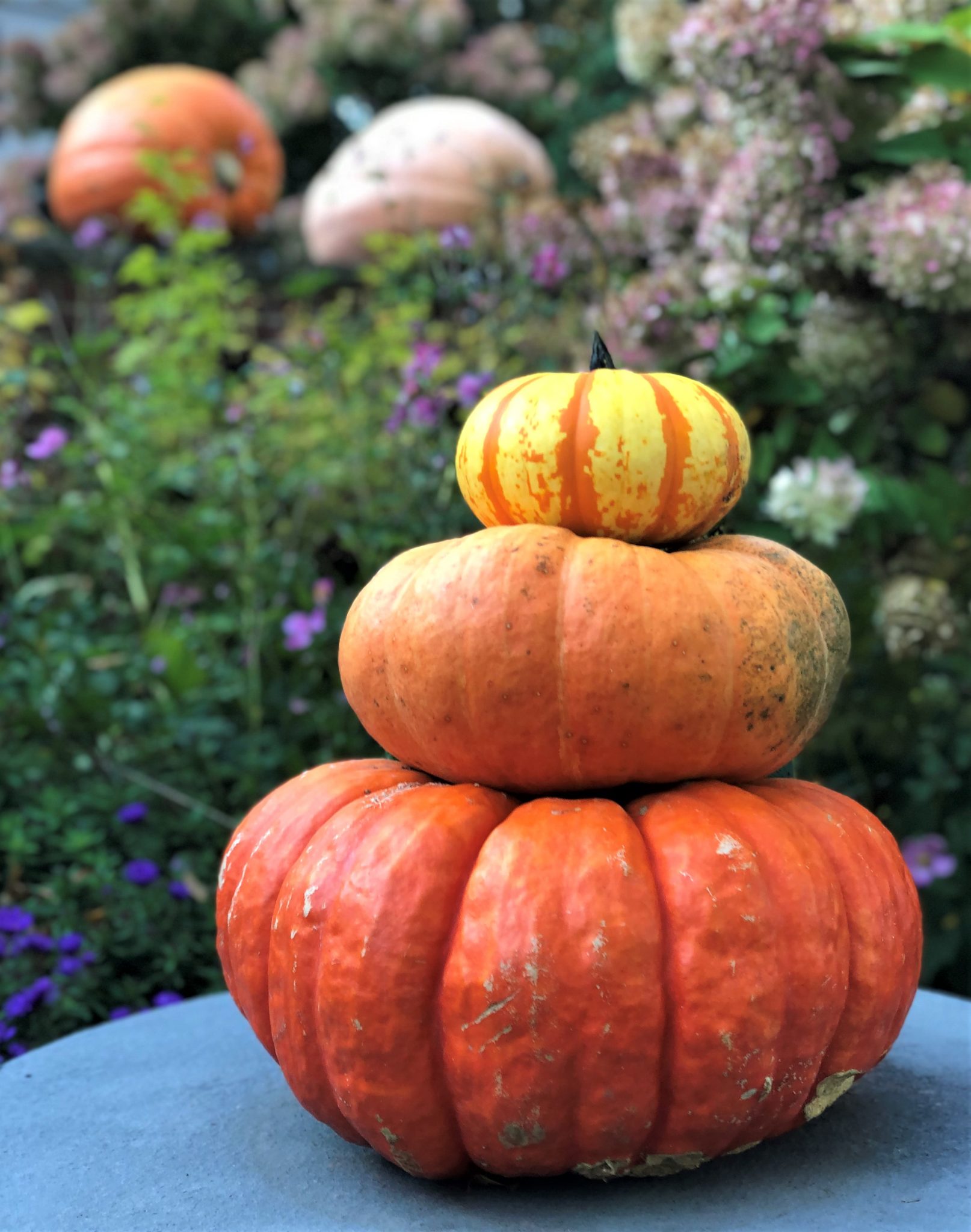 These pumpkin trios are on two columns lining the walkway leading to the entrance of The Woodstock Inn.
The Woodstock Inn has huge gardens that grow not only food to serve in the inn, but also gourds and pumpkins used to decorate both inside and outside of the property. Read more about their amazing gardens here.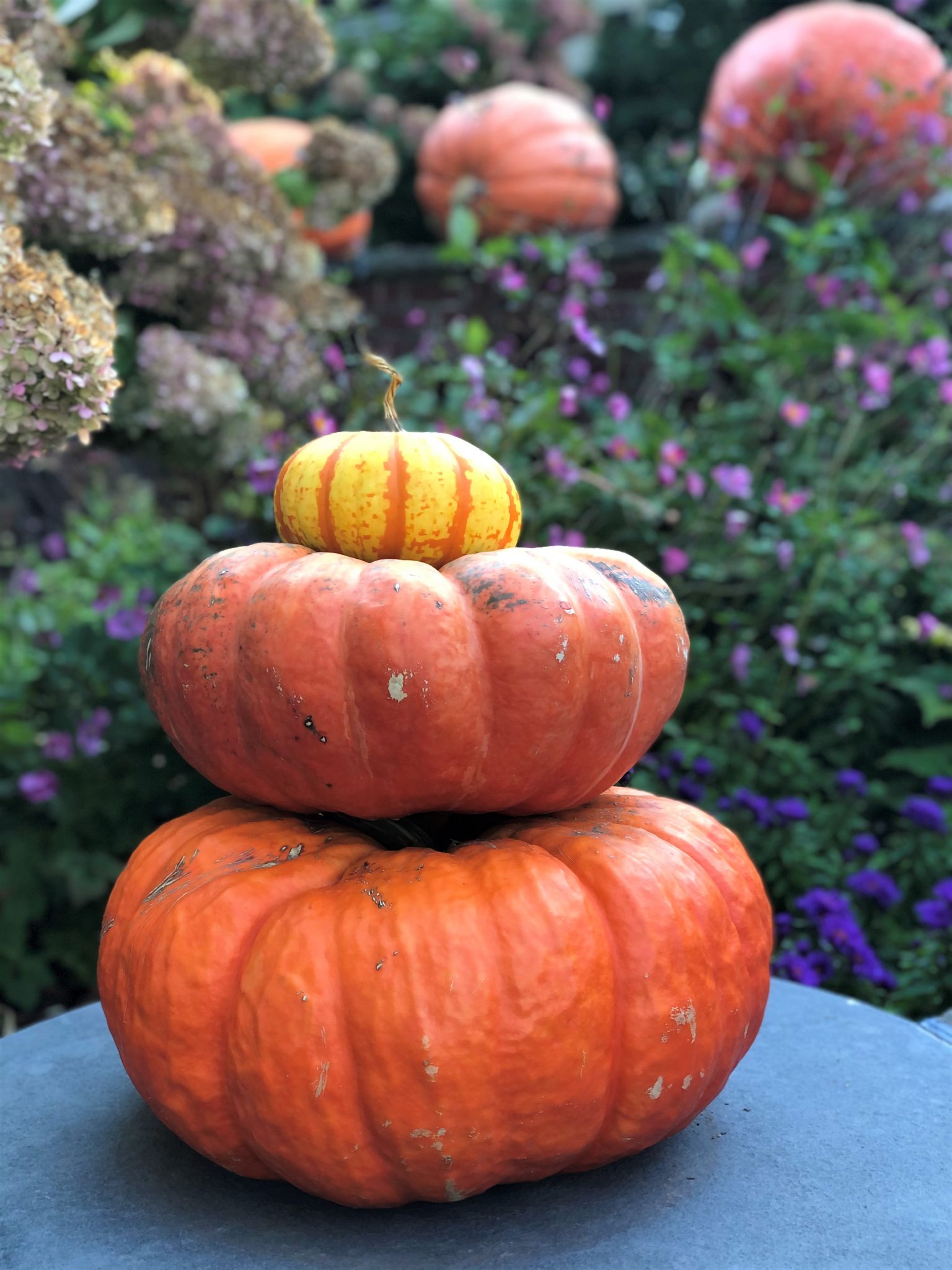 This wall in front of the inn features another pumpkin trio along with a line of orange pumpkins on the wall.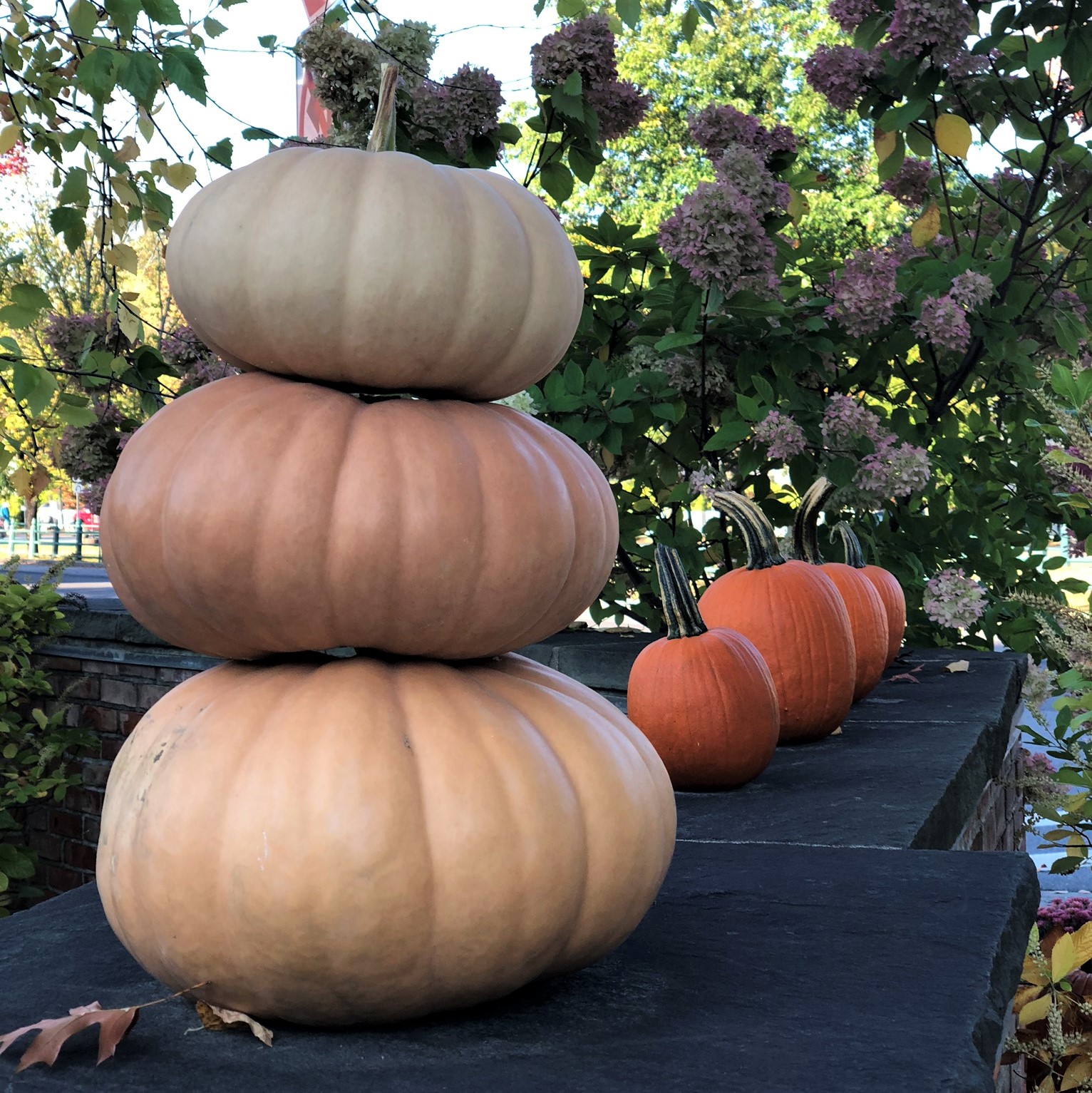 A flower bed is decorated with a trio of green pumpkins.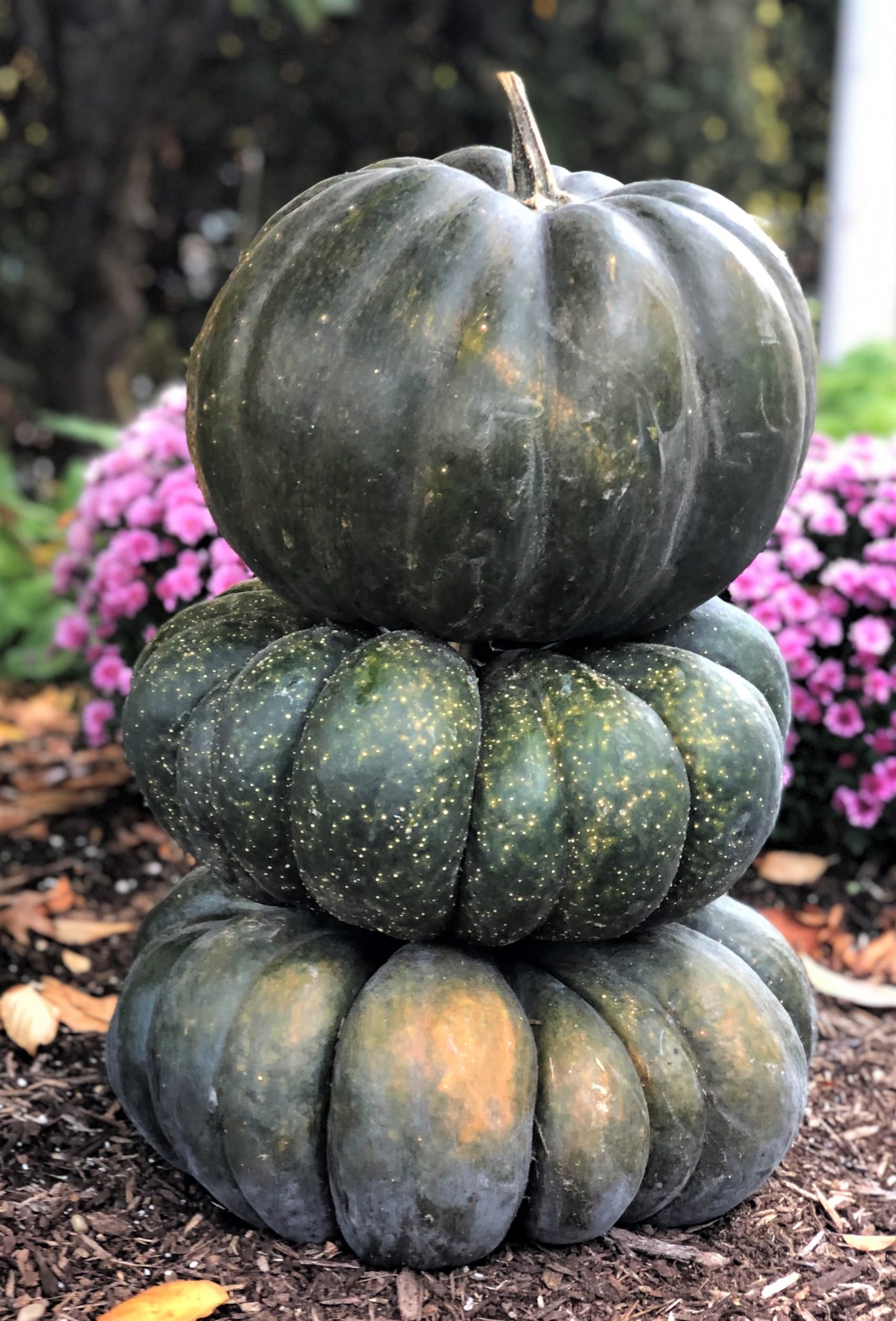 Use Pumpkins to Line the Edge of a Flower Bed
Pumpkins along this edge of this landscape bed along with colorful mums makes a wonderful fall display.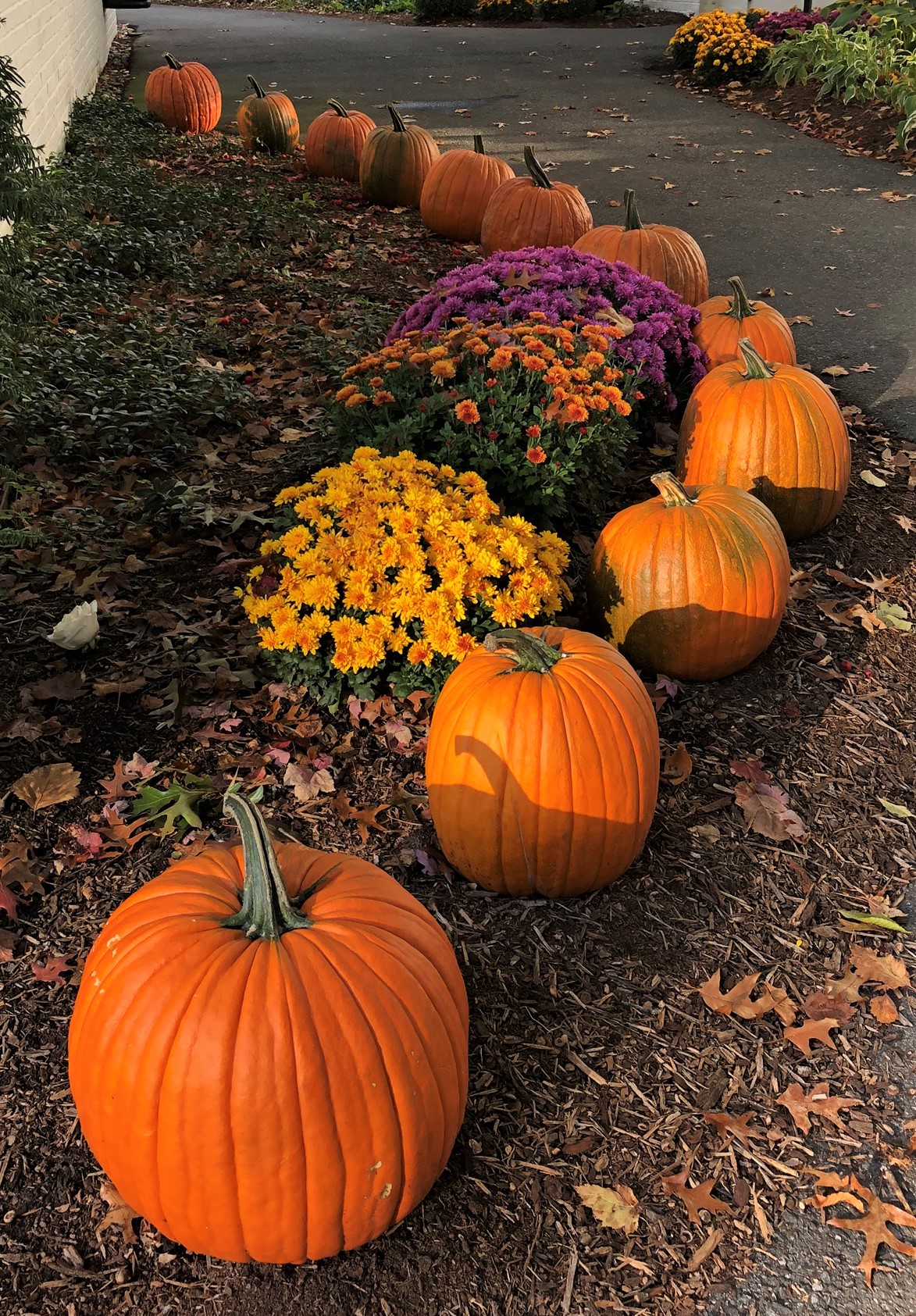 Large white pumpkins line the edge of this perennial bed.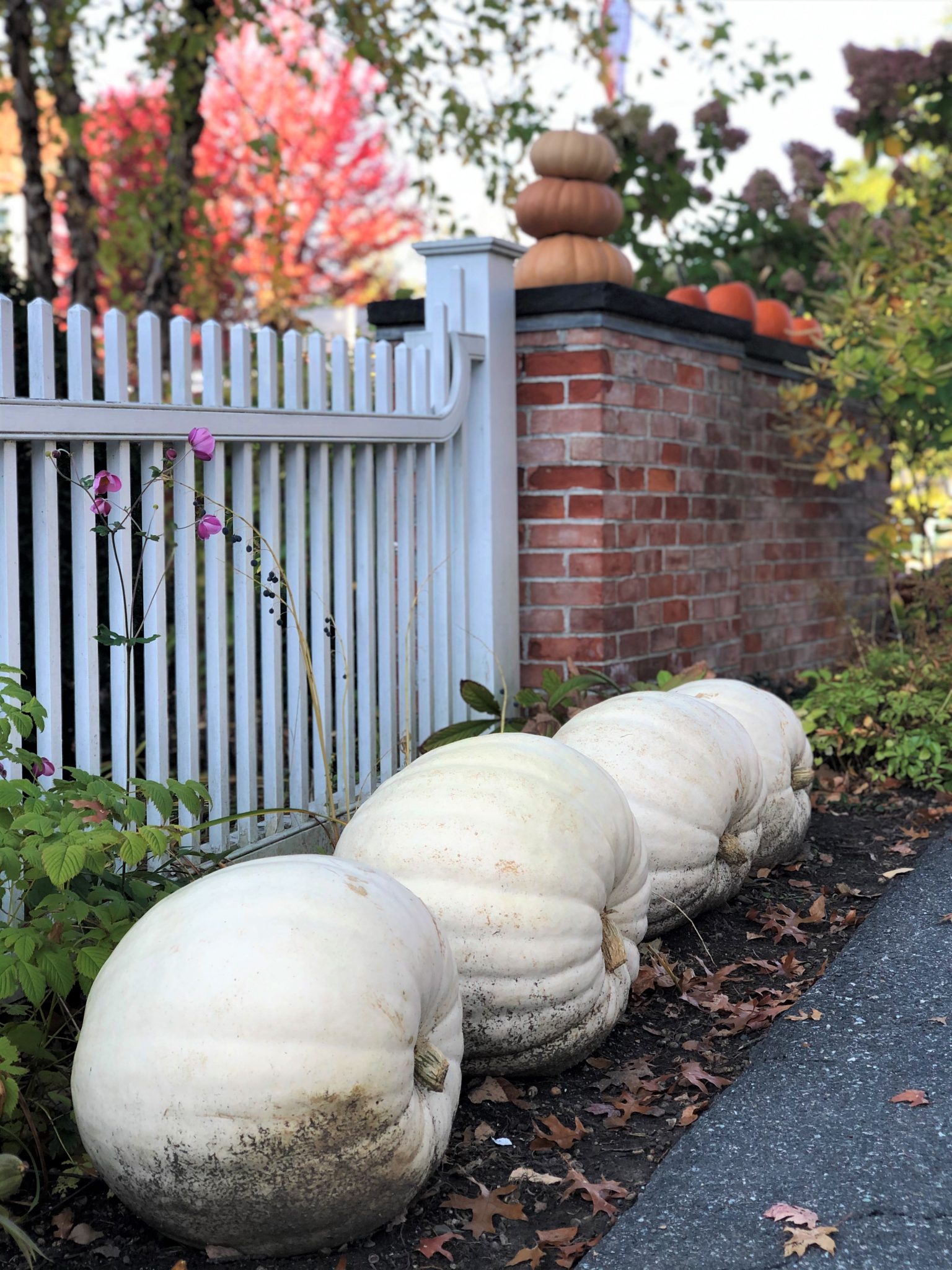 The Ardmore Bed and Breakfast decorated a perennial bed with a row of pumpkins.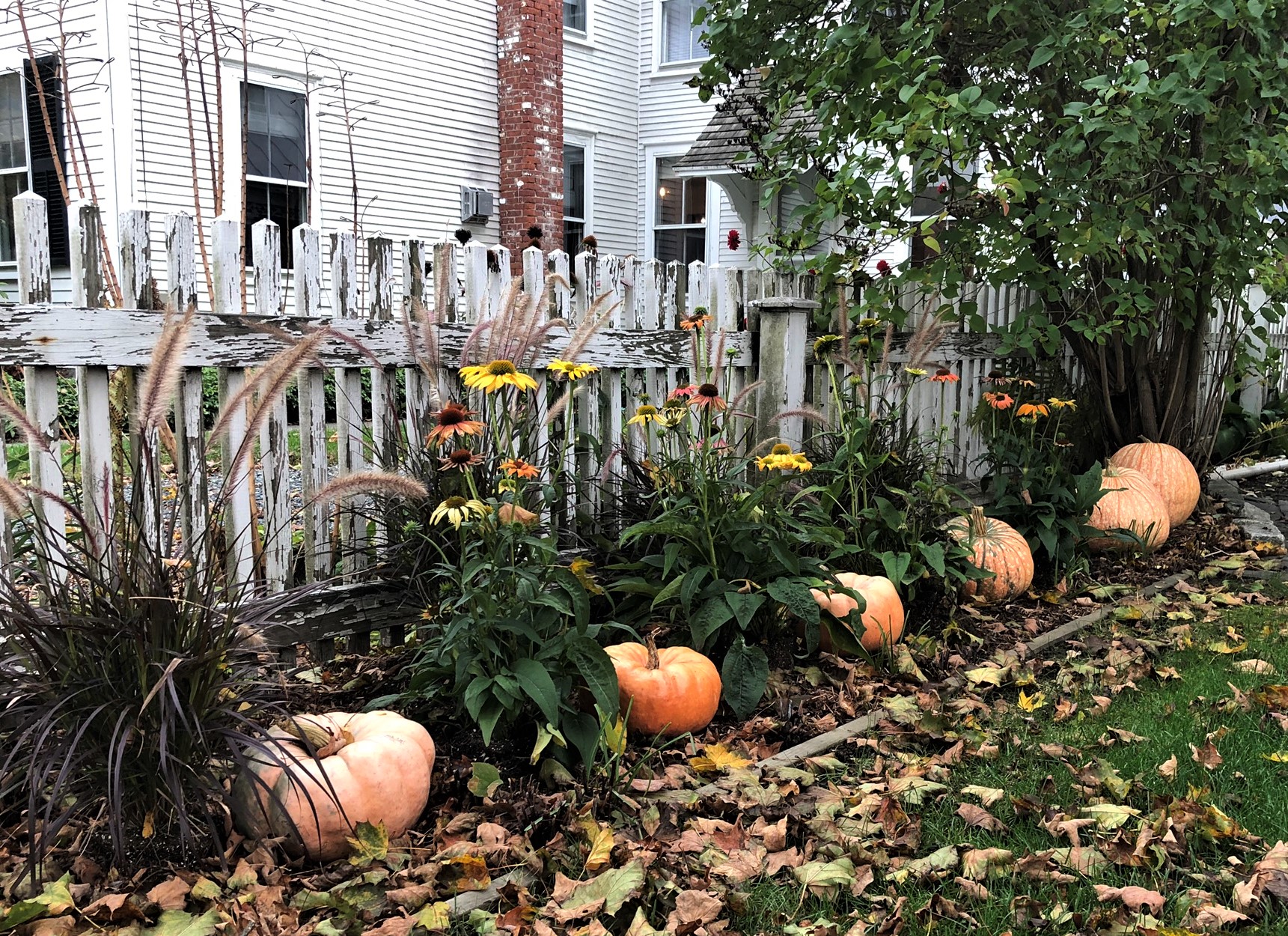 The Kedron Valley Inn lined the edges of the perennial beds leading to the inn with pumpkins.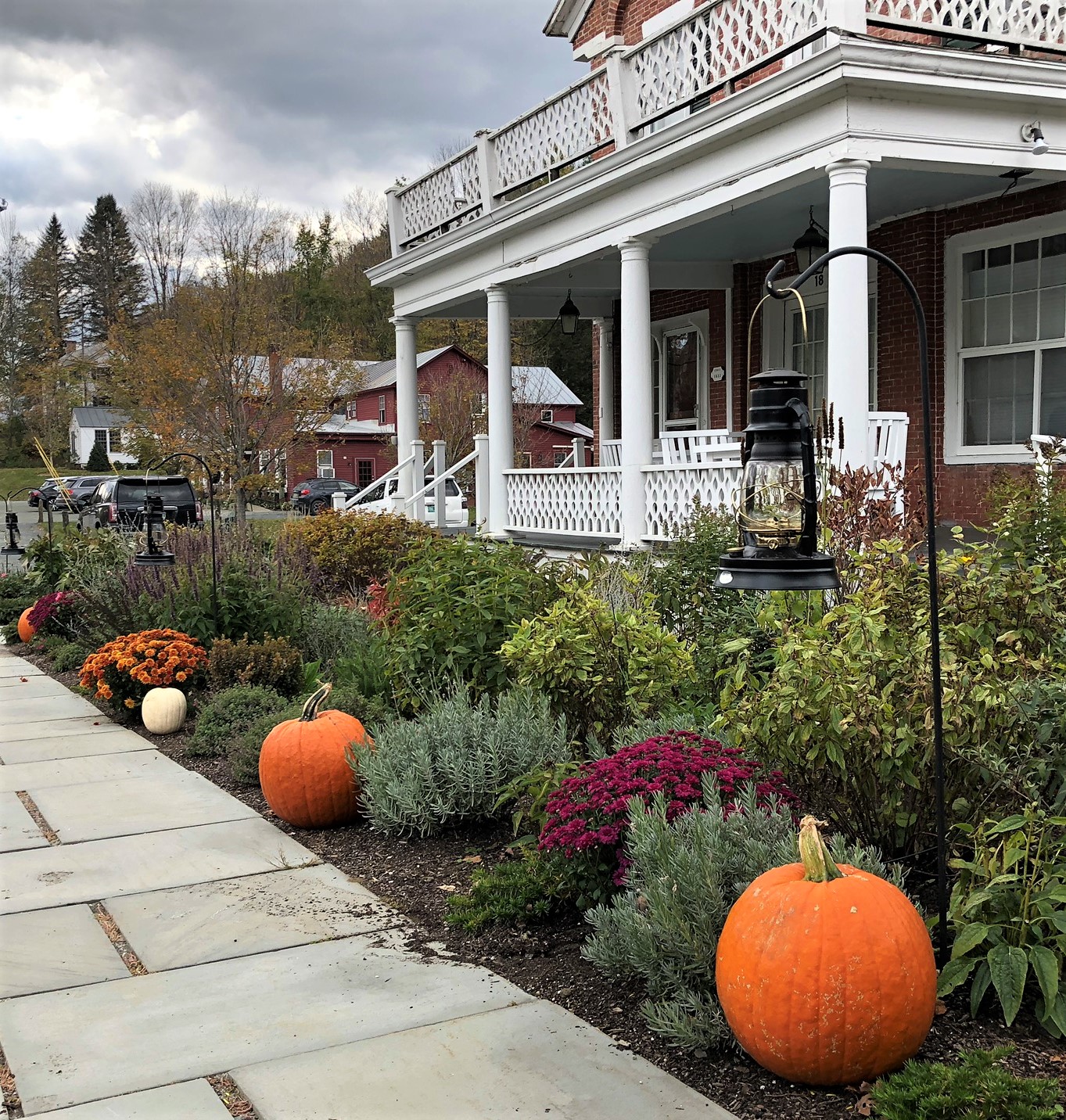 Use Groups of Pumpkins for Outdoor Fall Decorations
The inn replaced flowering annual plants with a group of pumpkins along with mums under a Hydrangea.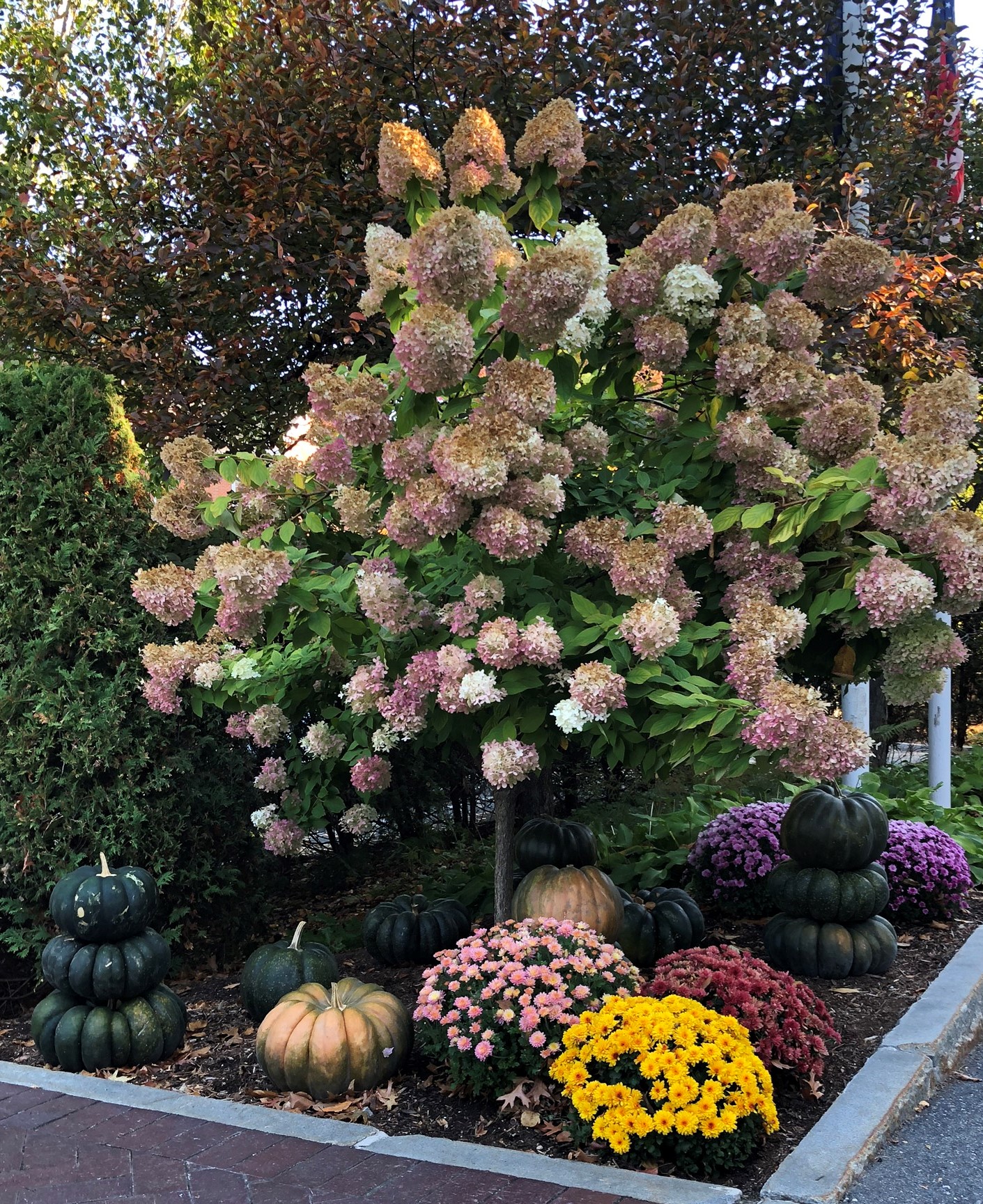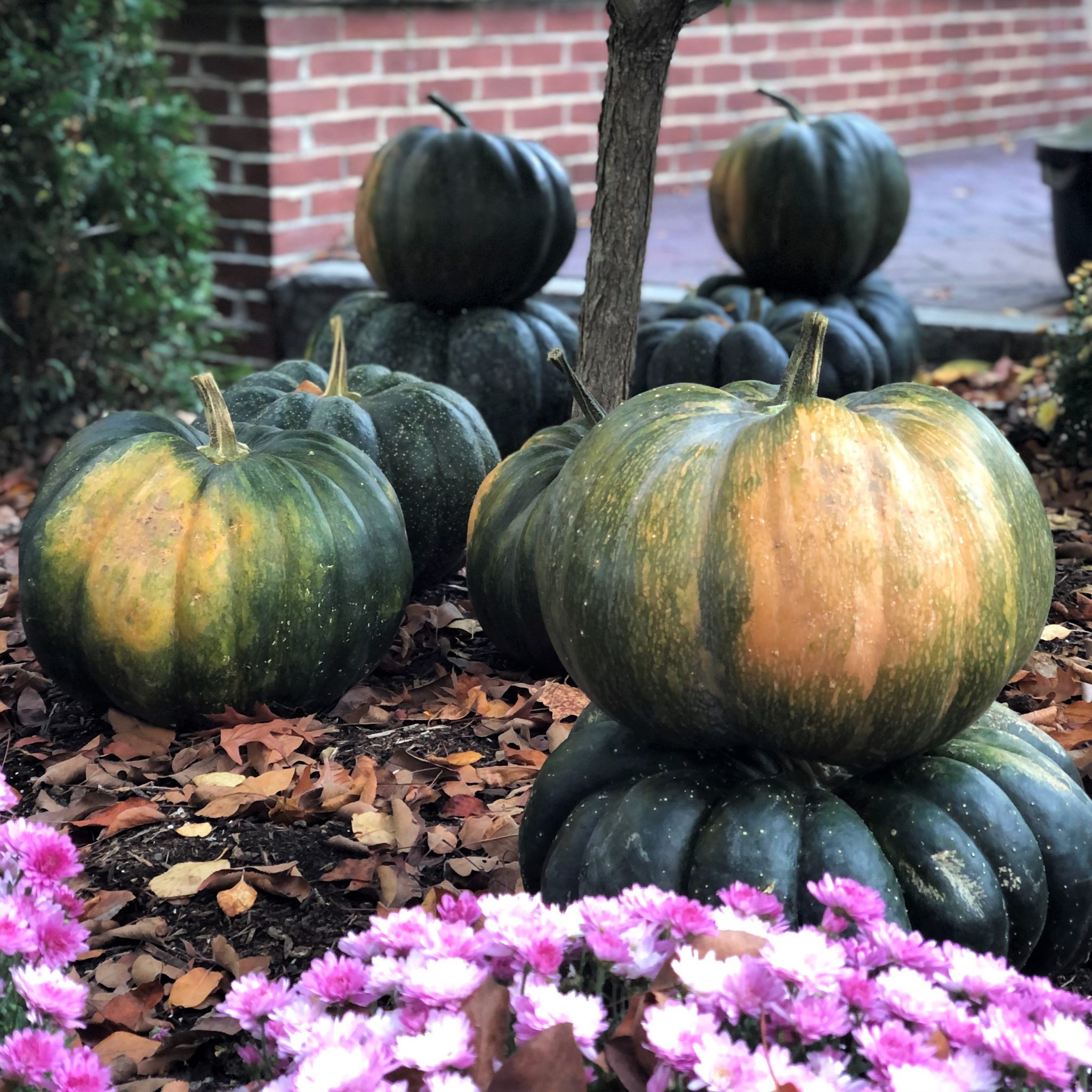 Gourds are used in this landscape bed.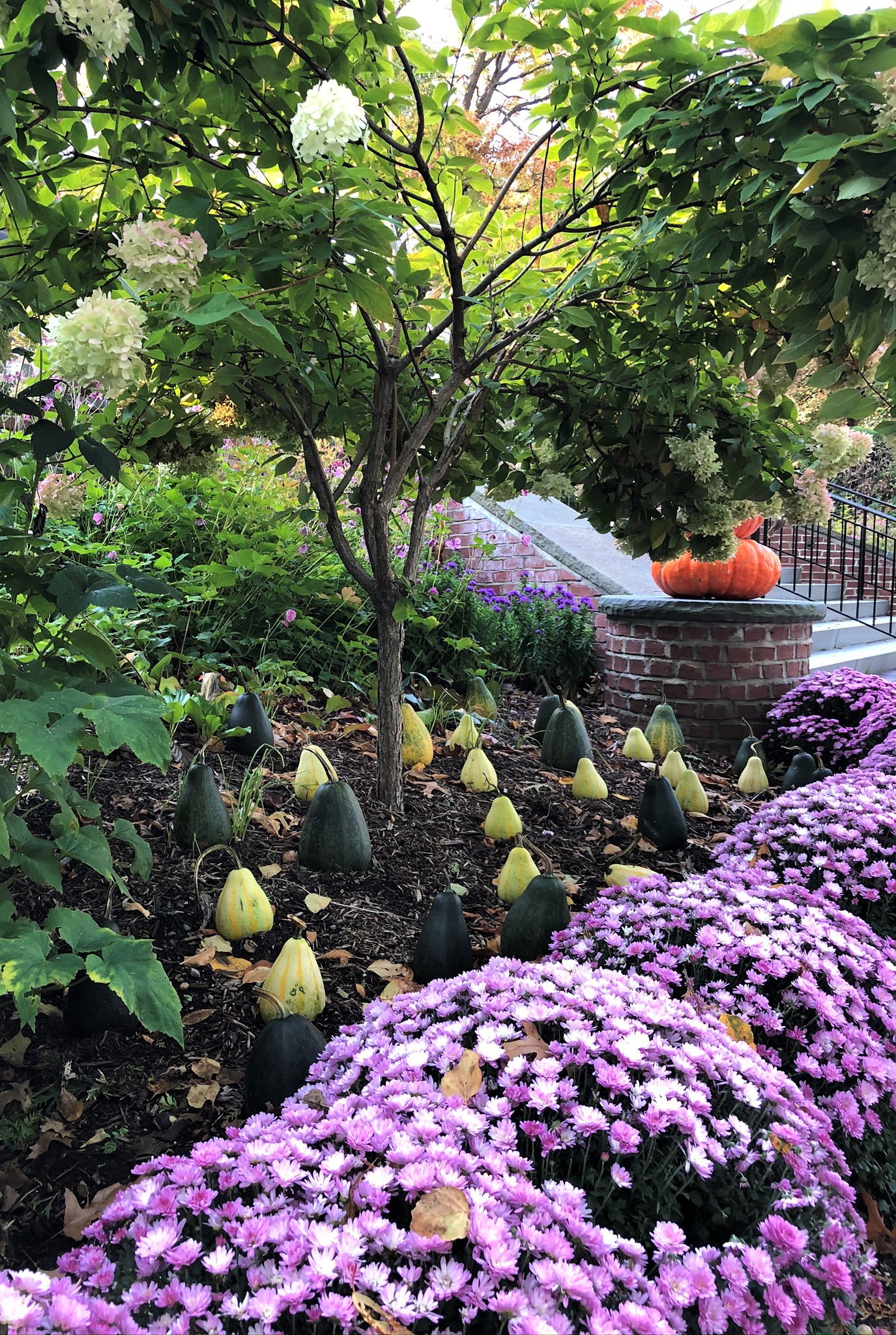 Add a Pumpkin to a Flower Pot
No need to reinvent the wheel for a fall flower pot, simply keep the usual perennials growing in the pot and add a pumpkin for fall decor.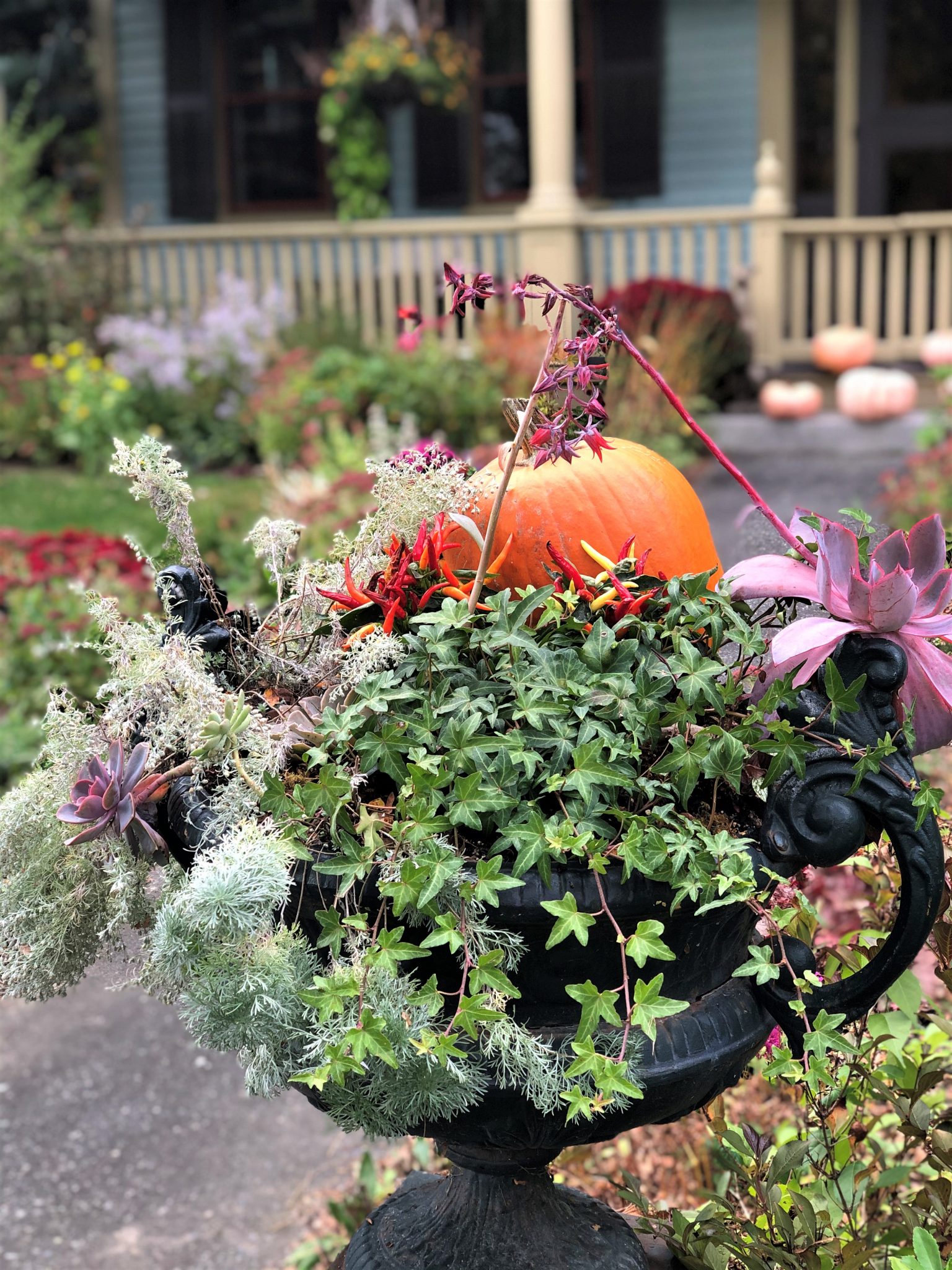 This Woodstock home must not frequently use the front door. Note the five pumpkins on the front steps.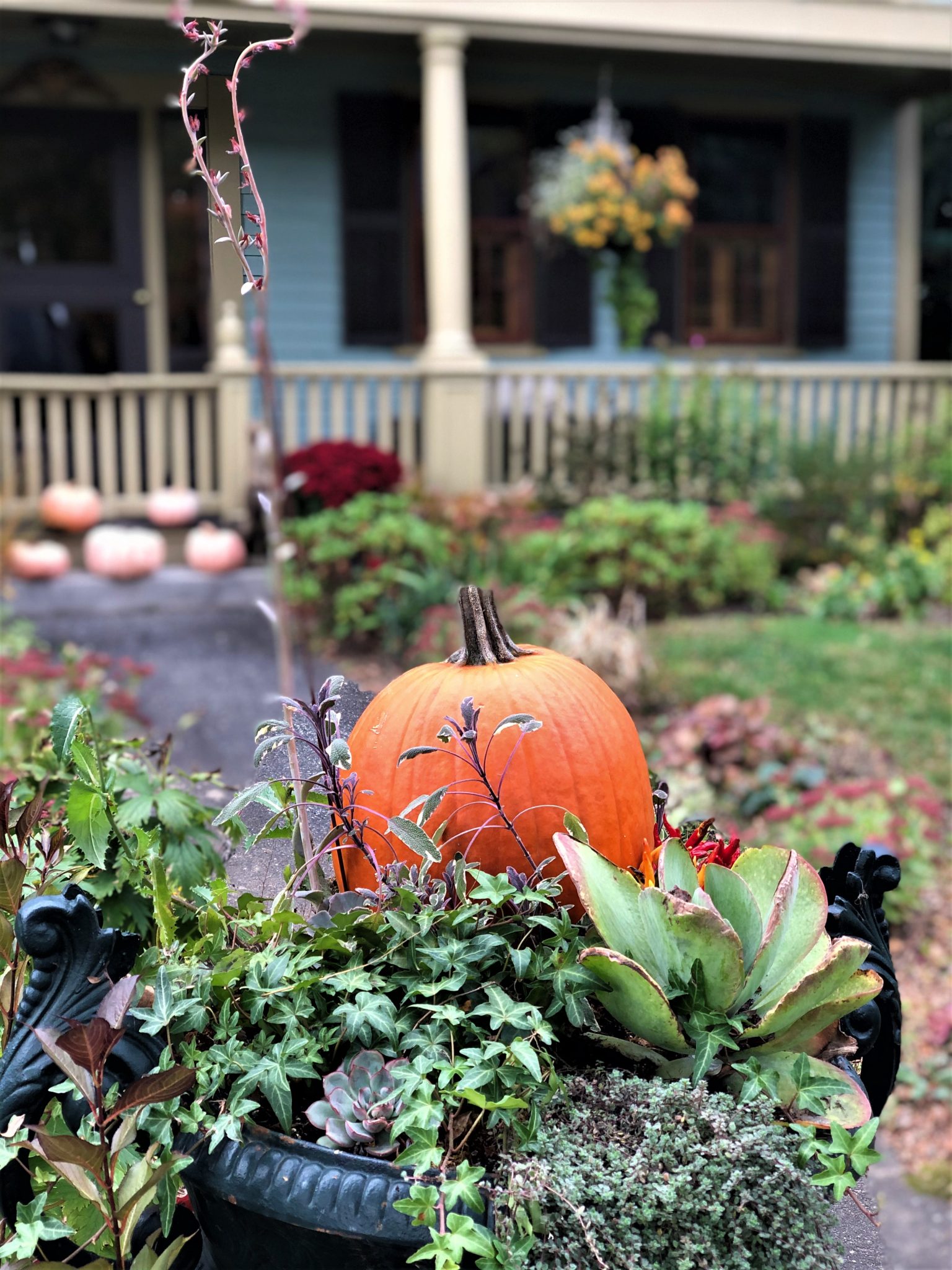 A Woodstock business added a pumpkin and some Bittersweet to the planter below their sign for fall decor.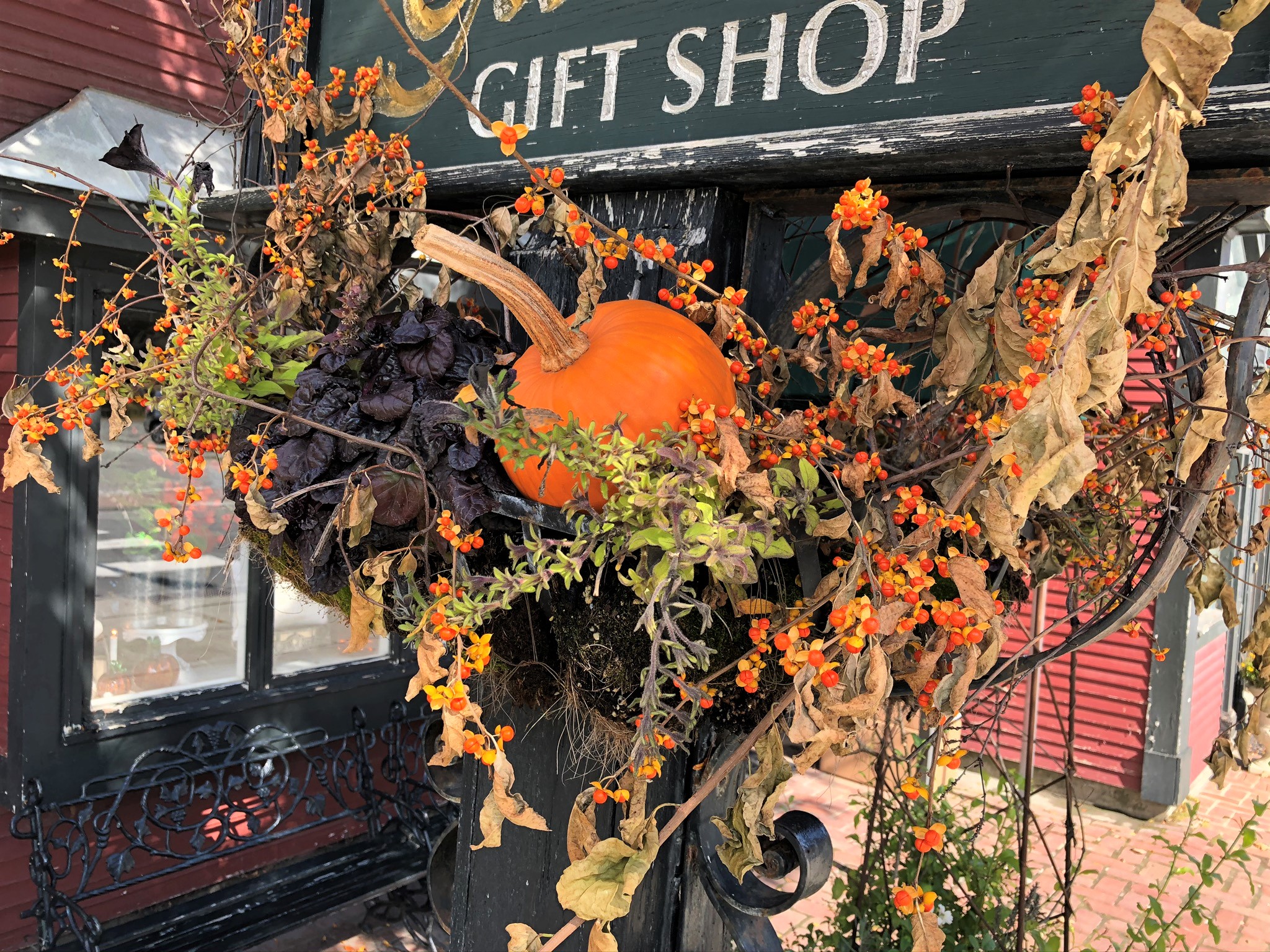 Window Box Ideas
Fill a window box with mums, ornamental cabbage, a pumpkin, and gourds for fall.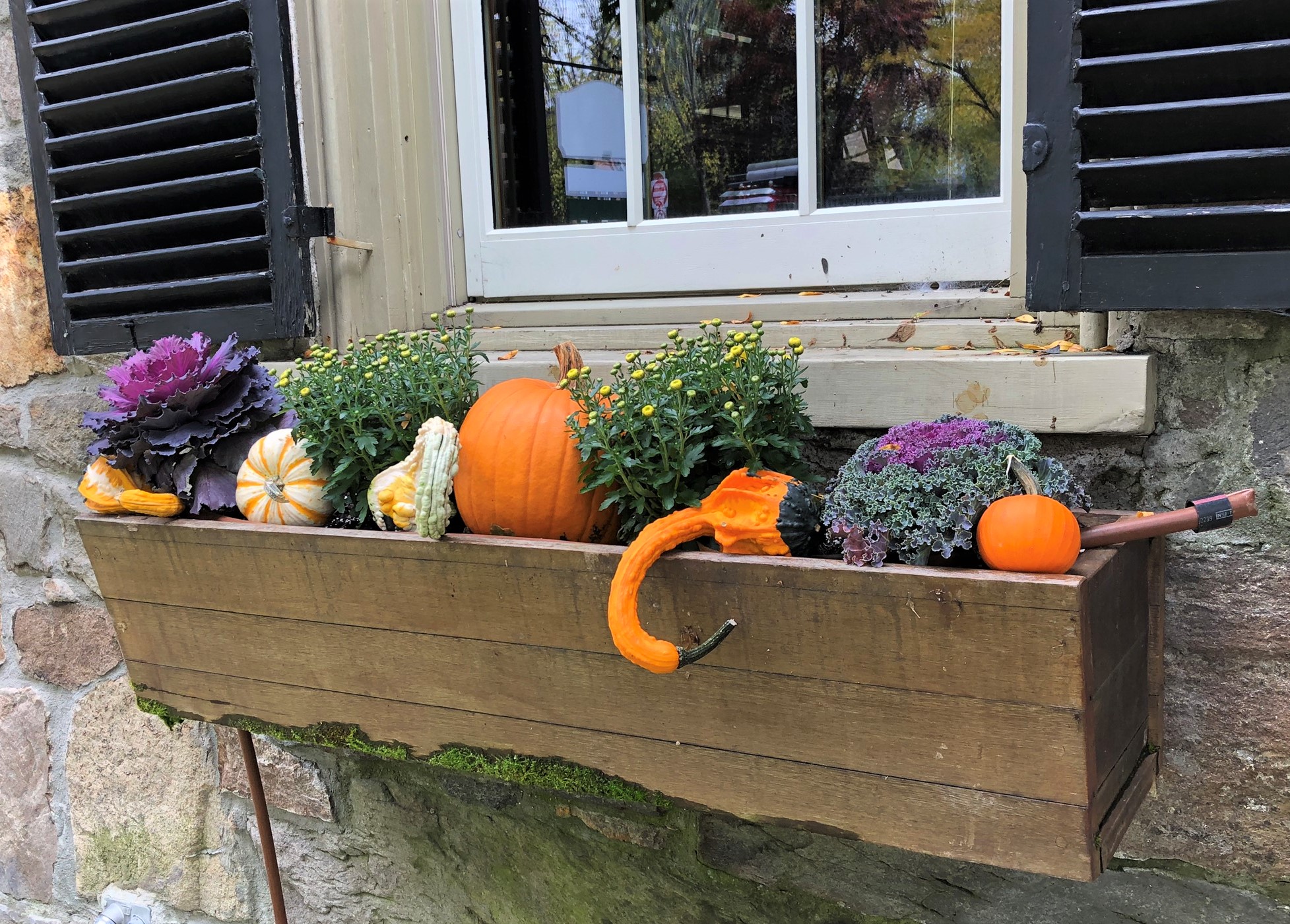 Add twinkle lights to a window box for extra charm.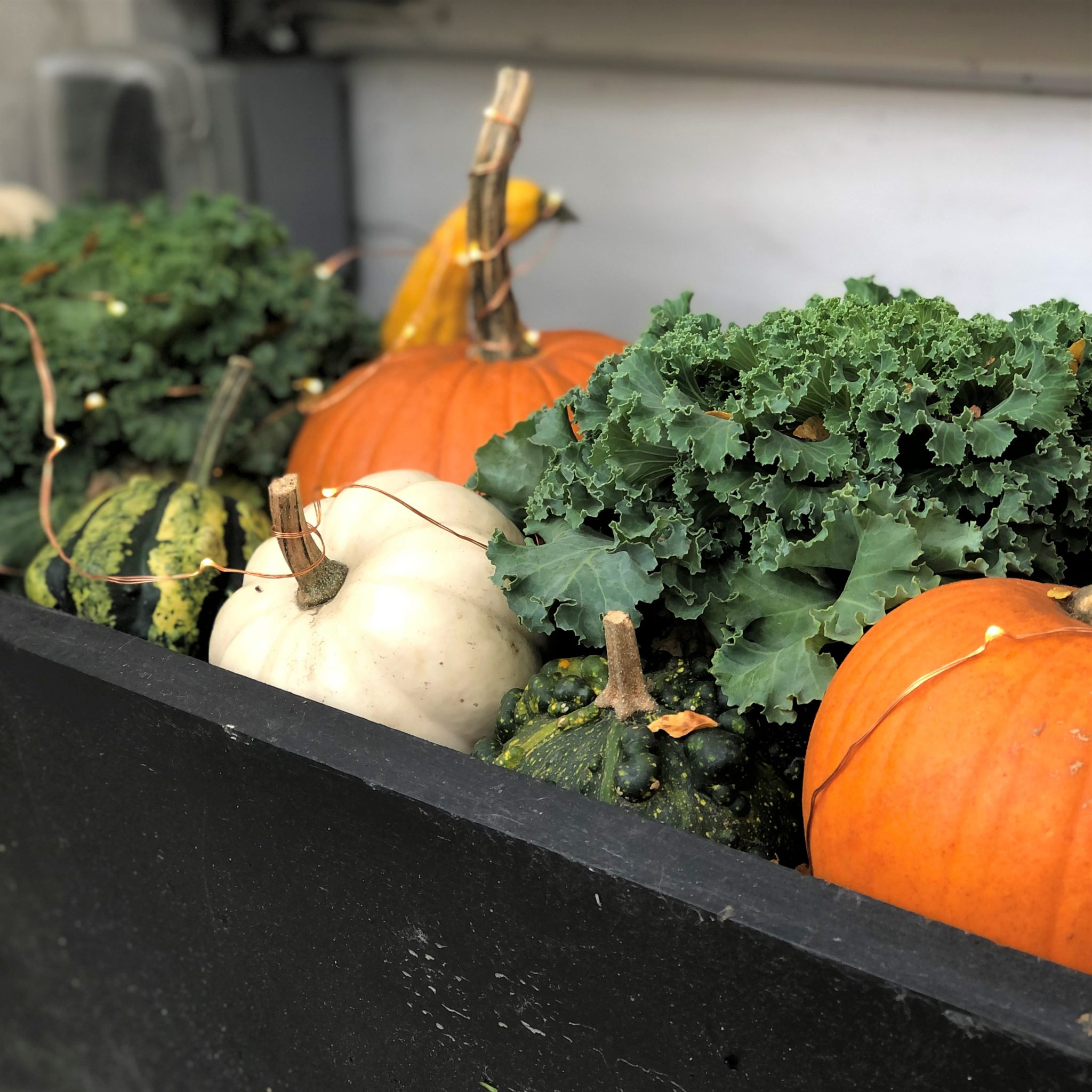 Use Cornstalks
Every year I intend to use cornstalks on the columns on our front porch but I have yet to do so.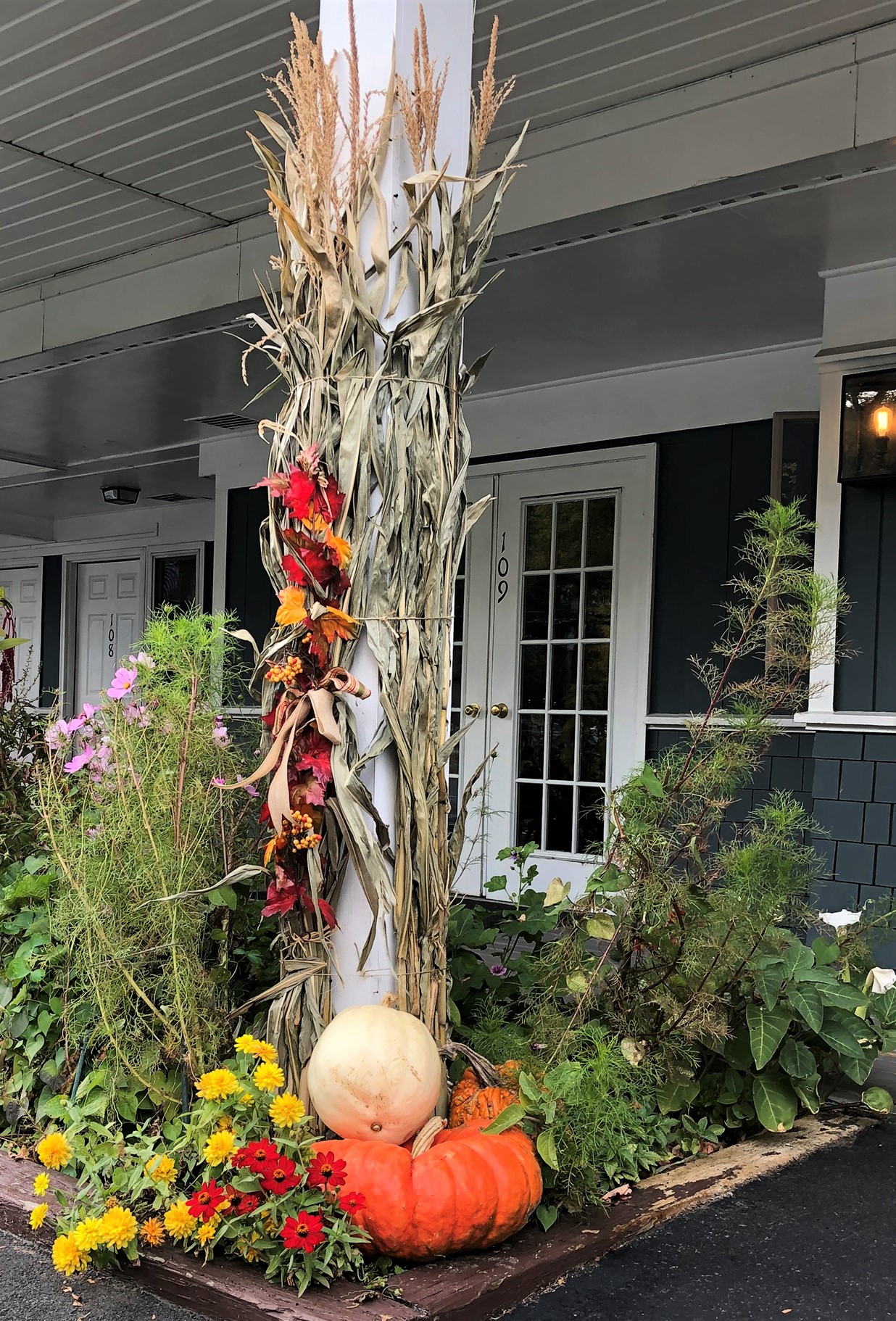 Keep it Simple
This Woodstock home kept the outdoor decor simple by adding pumpkins to their front porch and to their window boxes.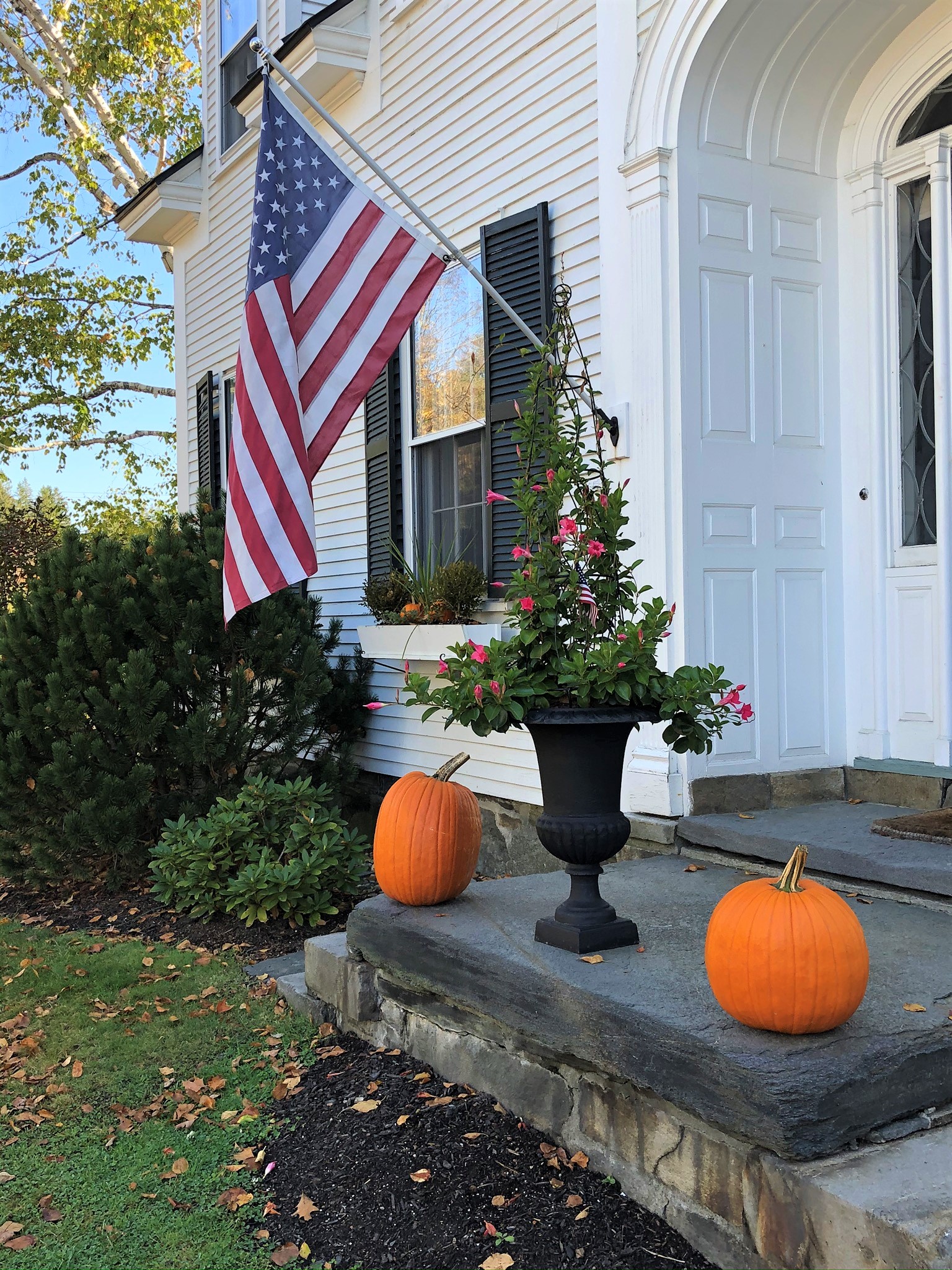 Decorate a Bike for Fall
A Woodstock chiropractor decorated their porch for fall with a vintage bicycle. Note that their Magnolia wreath left over from last Christmas is the perfect brown color for fall.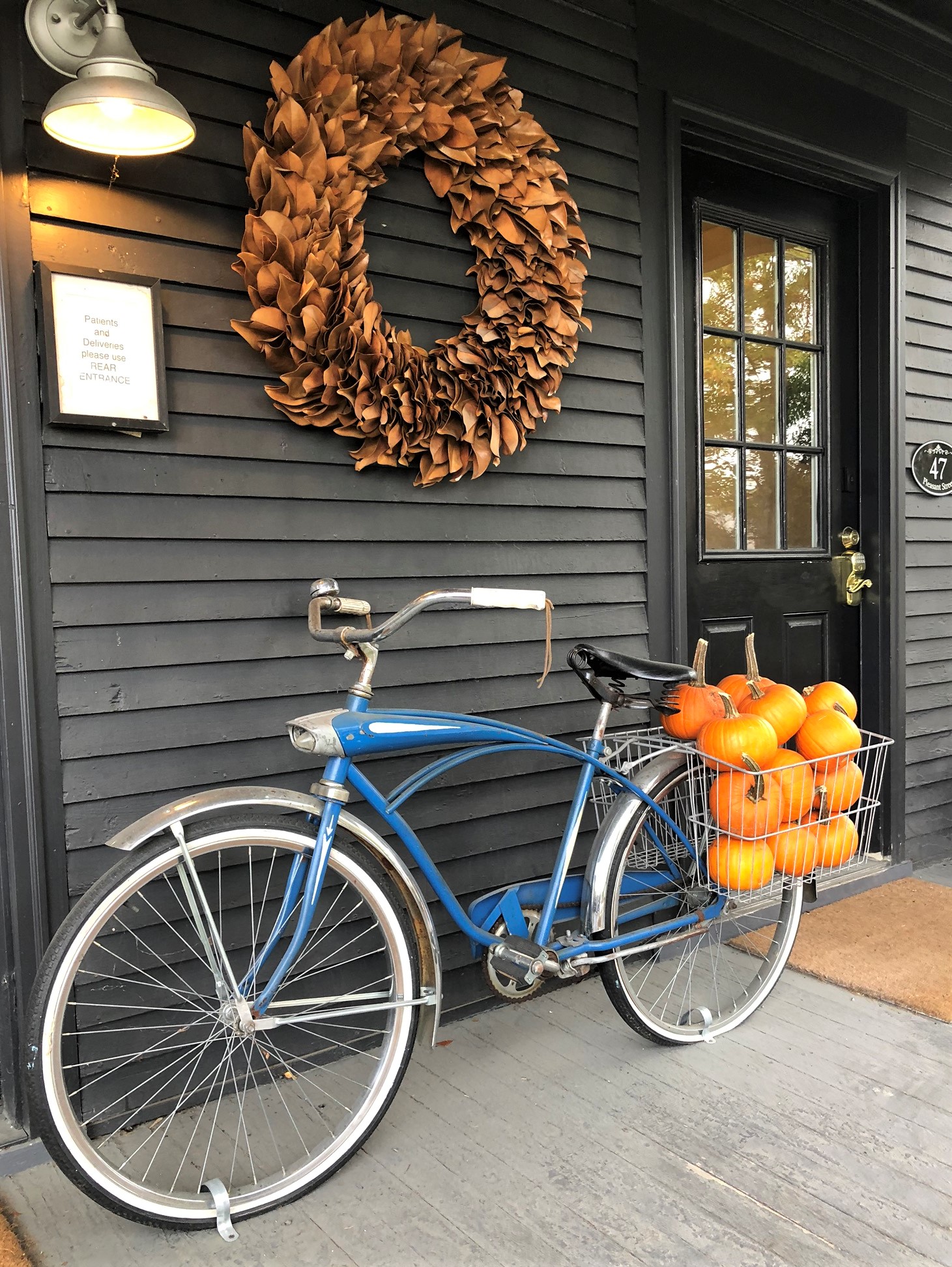 Filling the bike basket with pumpkins is such a unique fall decorating idea!
If you enjoyed these fall decorating ideas from Woodstock, Vermont, don't miss the outdoor ideas that I shared in 2019 and also read all about our amazing 2019 Vermont vacation.
We Love Vacationing in Vermont! These are the Posts that I've shared over the years from our travels there:
This Month's Thrifty Style Team Project
Enjoy the projects that the rest of the Thrifty Style Team is sharing today by clicking on the links below. I know you'll enjoy this month's ideas!