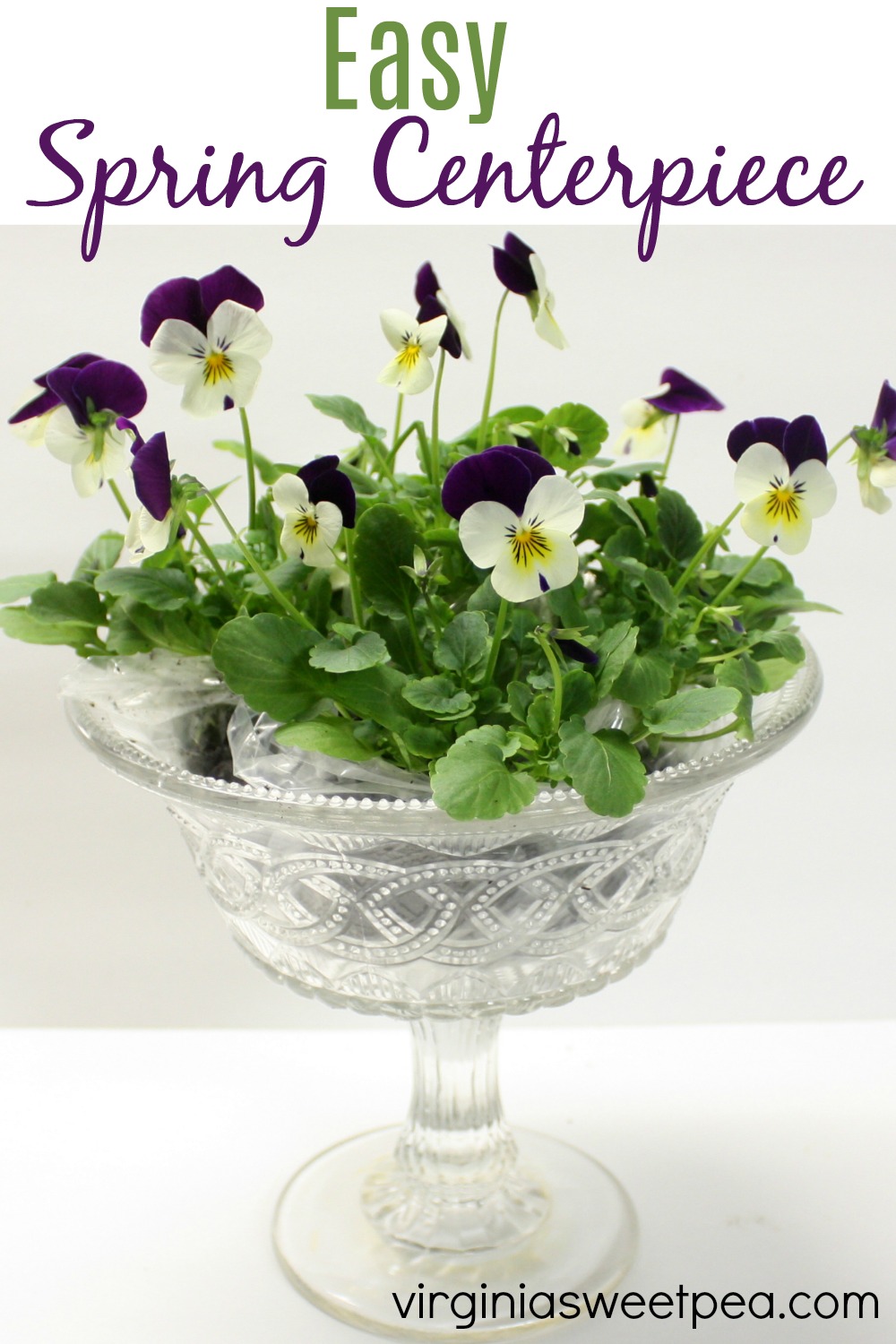 A group of friends recently gathered at my house for dinner to celebrate the birthday of a dear friend. I set the table with my best china and designed an easy spring centerpiece for the table that I think is quite pretty. Since this centerpiece doesn't contain cut flowers, it will last for a long time.
After I enjoy this centerpiece on my table for a few weeks, I'll plant the violas outside in a planter.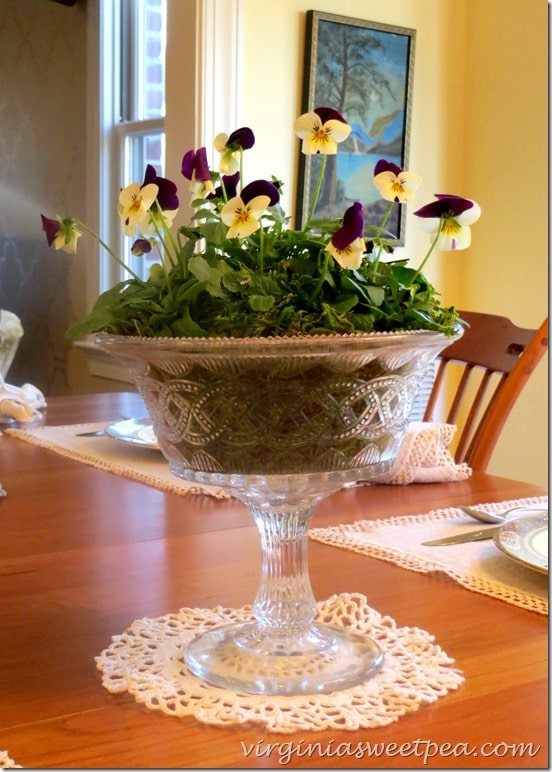 This technique worked so well that I'm planning to keep the concept going by using other annual throughout spring and into summer.
How to Make an Easy Spring Centerpiece
Materials
Footed glass compote
6 pack of violas or other spring annual
Clear plastic bags
Sheet moss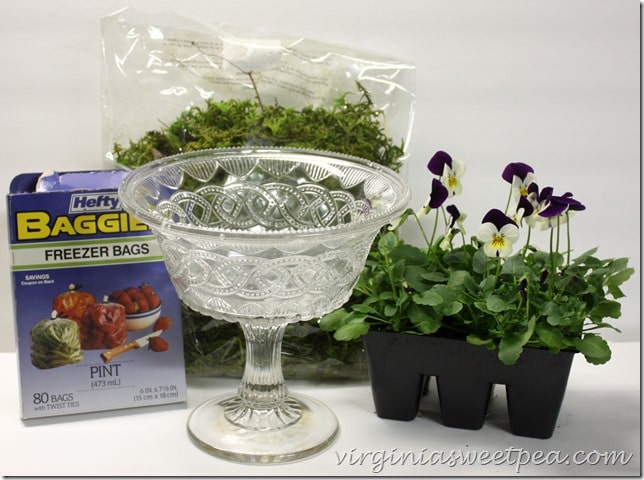 Instructions
Step One:
Remove violas from the six-pack and place each in a plastic bag. Fold down the top of the bag.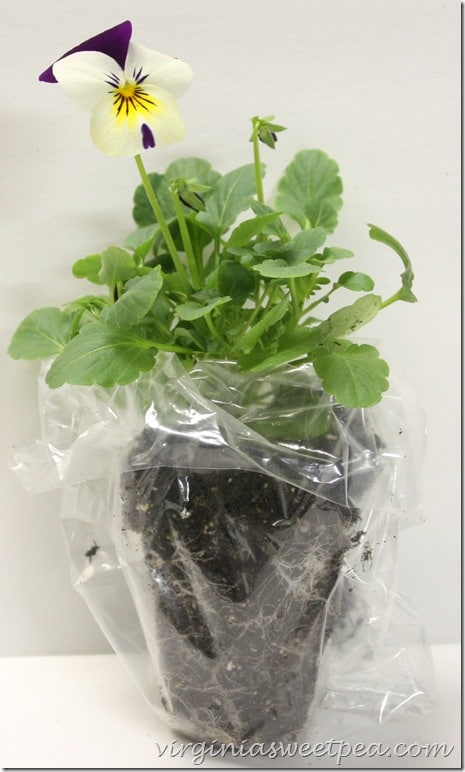 Step Two:
Arrange the violas in the compote. Depending on the size of your compote, you may not need all six plants.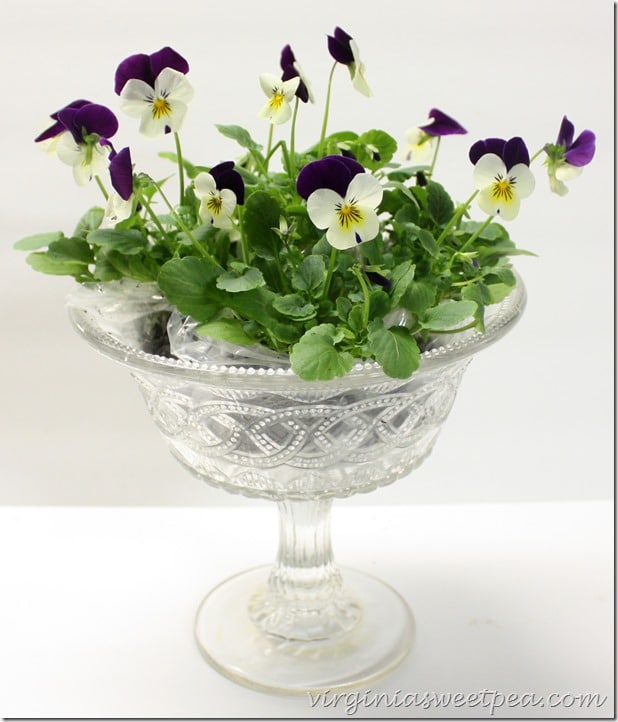 Step Three: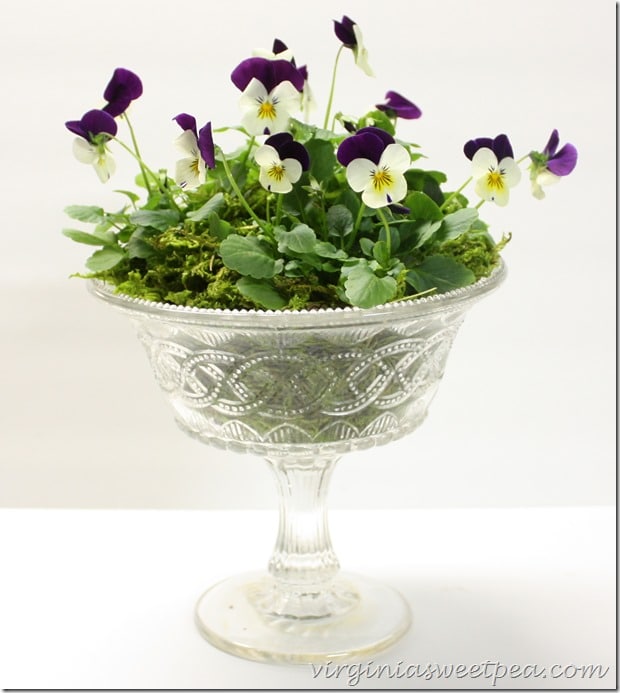 Use your hand to place sheet moss between each plant and the outside of the compote. Tuck moss piece between each plant to hide the plastic bags.
Check the plants periodically to make sure that the root balls are moist. If the plants stay moist, this arrangement should be pretty for weeks.
I loved having a pretty centerpiece on the table for my friend's birthday dinner and I especially loved how easy it was to make.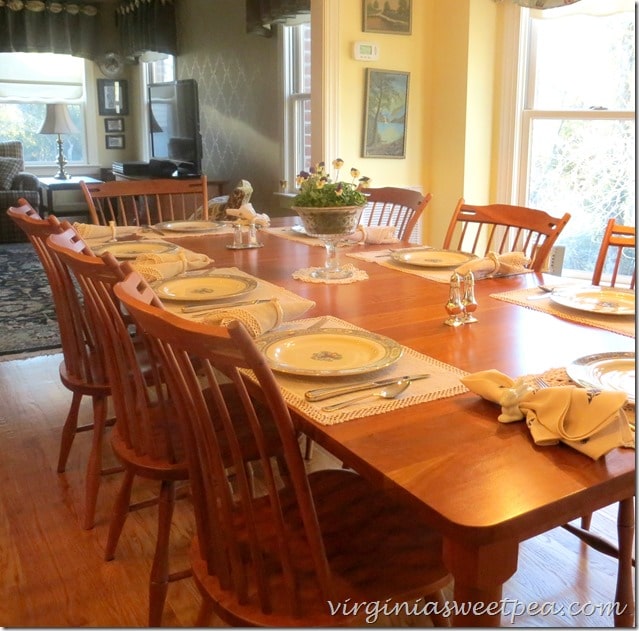 Purchasing these violas has really given me a taste for spring gardening. We had a cold winter and I'm looking forward to planting spring annuals in all of my outdoor areas. What about you? Are you ready for spring?