2018 Winter to Spring Reading List
I have always loved to read and am constantly on the lookout for a new book to add to my reading list. There's nothing more that I love than to curl up on my sofa each evening with a good book in my hands. Today I'm sharing a few books that I have read recently and also books that I'll soon be reading in case you are like me and like to read book suggestions.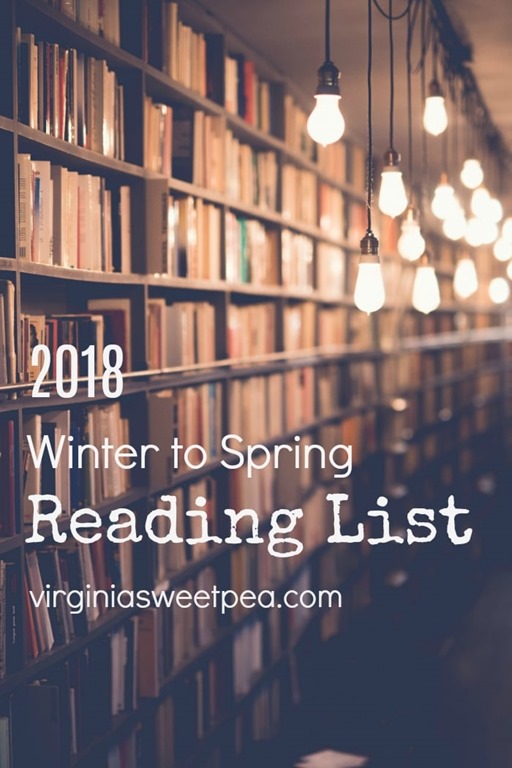 This post contains affiliate links for your convenience. For full disclosure go here.
Louise Miller
The City Baker's Guide to Country Living
I keep a note in my phone with the names of authors that I'd like to read so that when I'm at the library I can consult my list for books to read. I'm not sure how I heard about Louise Miller, but I'm sure glad that I did. Two things attracted me to this novel: the main character is a baker and the novel is set in Vermont. I love books that incorporate food and especially love it when recipes are included. This book includes lots of baking talk and there are a few recipes shared as well. It's set in Vermont in a fictional town with all the charm of a real-life Vermont area.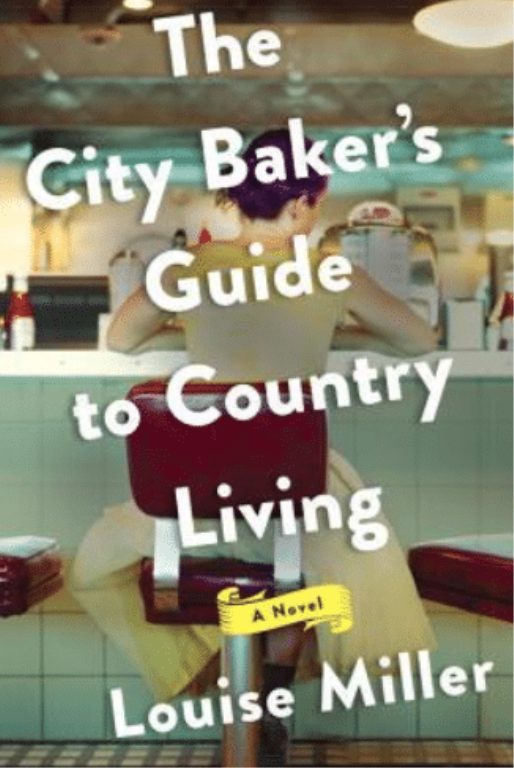 I'm so happy to discover that Louise Miller has a new book coming out in July 2018. I'll be reading this for sure this coming summer.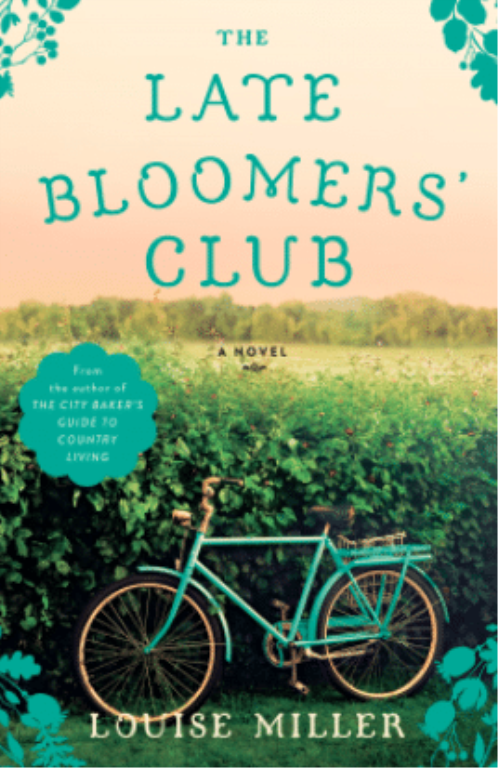 Leah Weiss
I think I have the best mail person on the planet. Rosalind always has a smile on her face and is never in too much of a hurry that she can't stop for a moment to say "hello" if I'm out in the yard working. One day last fall she was listening to a book as she made her mail deliveries. She highly recommended If the Creek Don't Rise. It took me a few months to order a copy of this book and to start reading it and I'm now about halfway through it and LOVE it. The author lives not far from me and one day I was walking Sherman and saw her getting into her car. I shouted, "I just bought your book!" and darted across the road to meet her. She was super gracious and seemed genuinely thrilled that I shouted out to her and wanted to meet her. If you like Appalachian Literature, you'll love this book.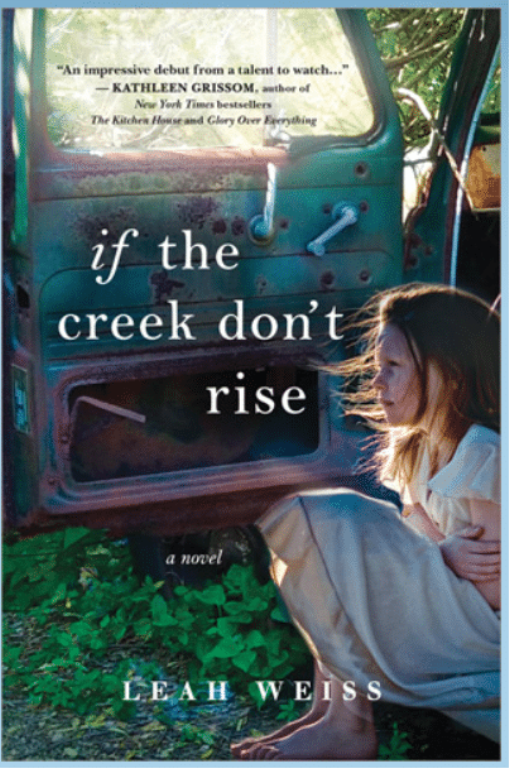 Elin Hilderbrand
Elin Hilderbrand just may be my favorite author. I immediately get drawn into her books that are set in Nantucket. I picked up The Identicals at the library last week and read it in two nights. I couldn't put it down!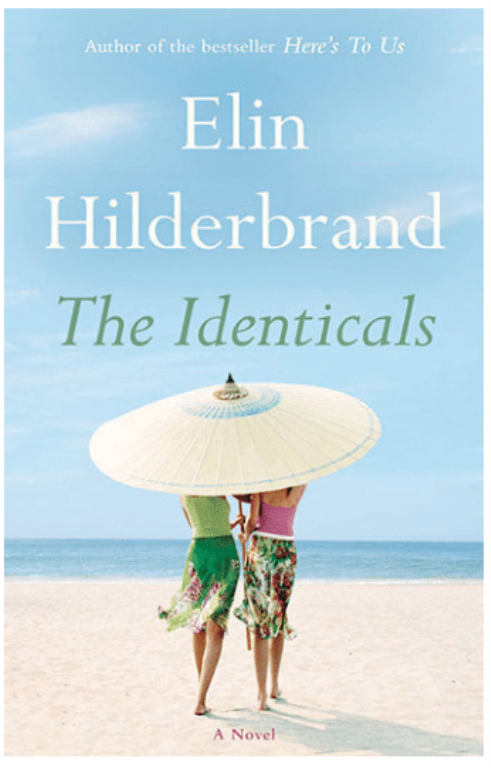 Winter Solstice is the fourth book in Elin's Winter Street series. This series is set on Nantucket at Christmas and features an inn that you'll want to visit after reading the first three books in the series. Of course the inn is fictional, but you'll still want to stay there. I haven't yet read Winter Solstice and can't wait to get a copy of it.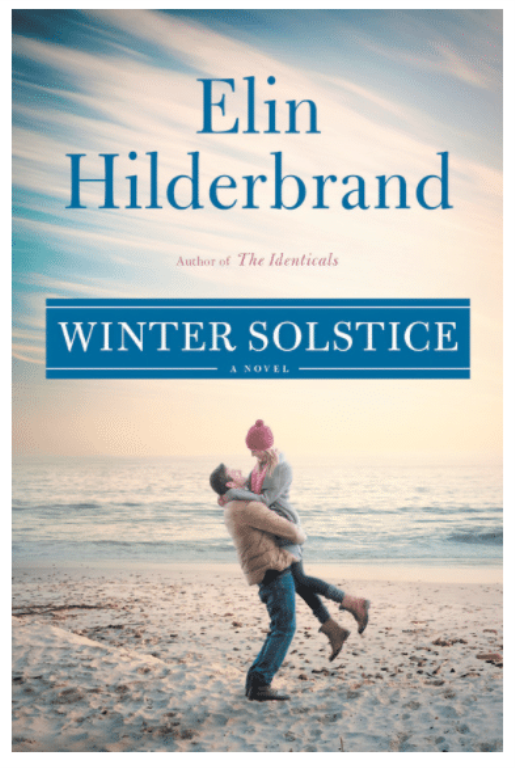 Sue Grafton
I recently finished reading Y is for Yesterday and was so sad to find out that this will be the last book by Sue Grafton as she sadly passed away in December. I loved every book in this series and will sorely miss Kinsey Millhone. These books are set in the 1980's and it's fun to read how Kinsey solves the mystery without the help of a cell phone or computer.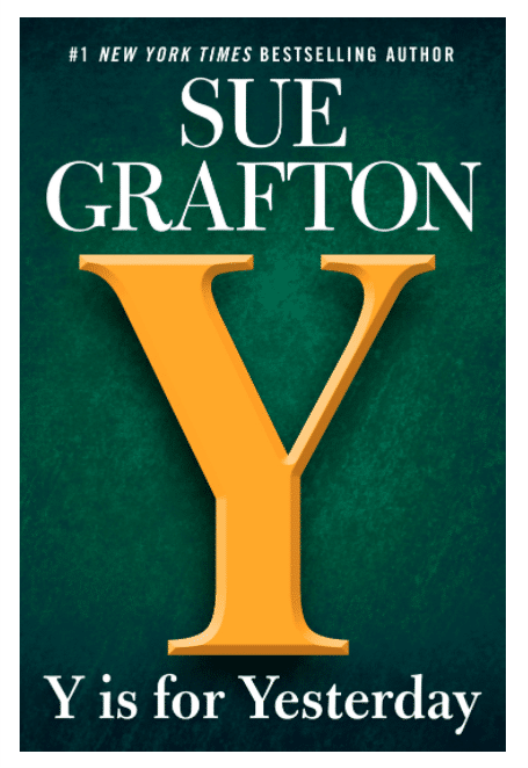 Dorothea Benton Frank
I've been reading Dorothea Benton Frank's books for years and always love them. She sets her books in "The Lowcountry" of South Carolina and draws you into the story within a few paragraphs of starting each book. I read All Summer Long this fall and enjoyed it tremendously.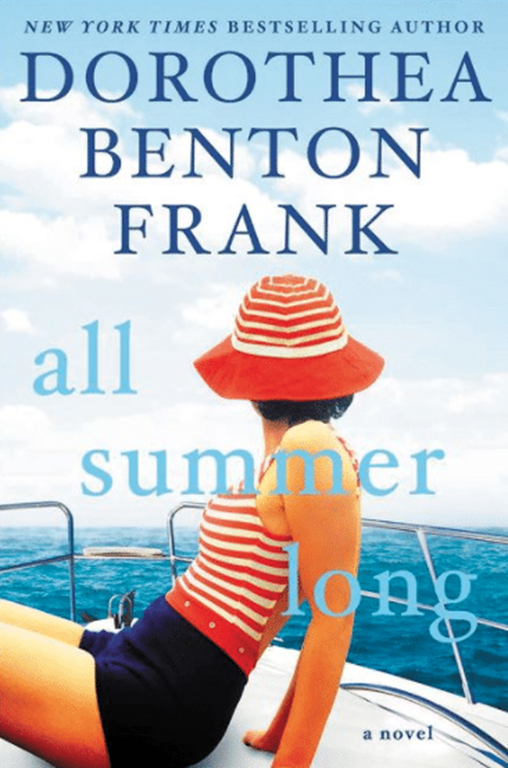 I did a happy dance when I found Same Beach, Next Year at the library at the end of last week. This is the next book that I'll read.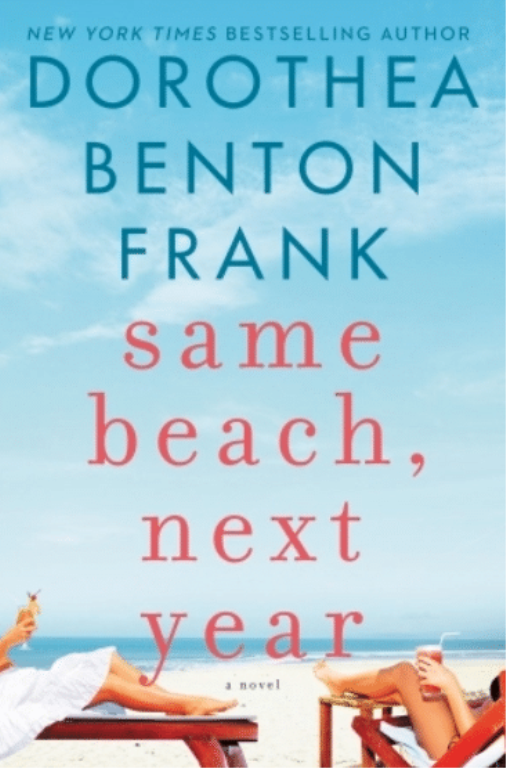 Susan Wittig Albert
The Last Chance Olive Ranch is the latest Susan Wittig Albert's China Bayles herbal mystery series. I like trying to solve the mystery along with China and in the process I learn more about herbs. Recipes mentioned in the story are included at the end of the book. The next book in this series, Queen Anne's Lace, is due to come out April 3, 2018. I'm looking forward to reading it as soon as I can get a copy.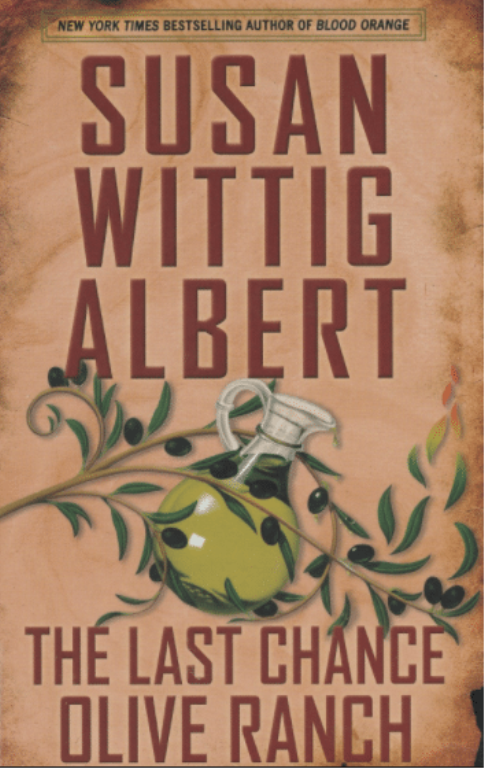 Shellie Rushing Tomlinson
Suck Your Stomach In & Put Some Color On!
Last spring I traveled to Natchez with my good friend, Suzanne, to do some historical research for a book that Suzanne intends to write. While in Natchez, Suzanne and I toured a few mansions there including Longwood. In the Longwood gift shop I discovered Shellie Rushing Tomlinson's Suck in Your Stomach & Put Some Color On! In this humorous book, Shellie tells stories that are lessons that southern mothers teach their daughters. Woven into the stories are also delicious sounding southern recipes, tried and true from Shellie's kitchen. I could not put this book down!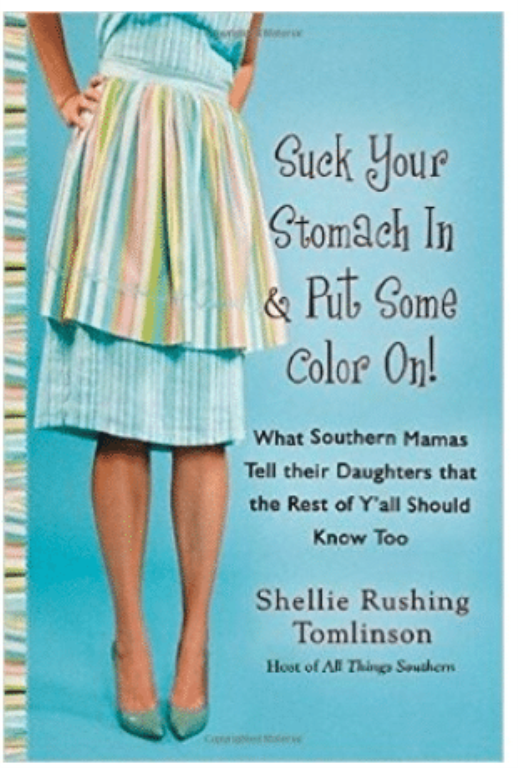 Sue Ellen's Girl Ain't Fat, She Just Weighs Heavy
I then enjoyed Sue Ellen's Girl Ain't Fat, She Just Weighs Heavy which was just as funny as Suck Your Stomach In & Put Some Color On!. You'll fall in love with Shellie's family as you read her books. Reading these two books then lead me to ordering Shellie's cookbook, Hungry is a Mighty Fine Sauce. The cookbook is full of great recipes and funny essays by Shellie.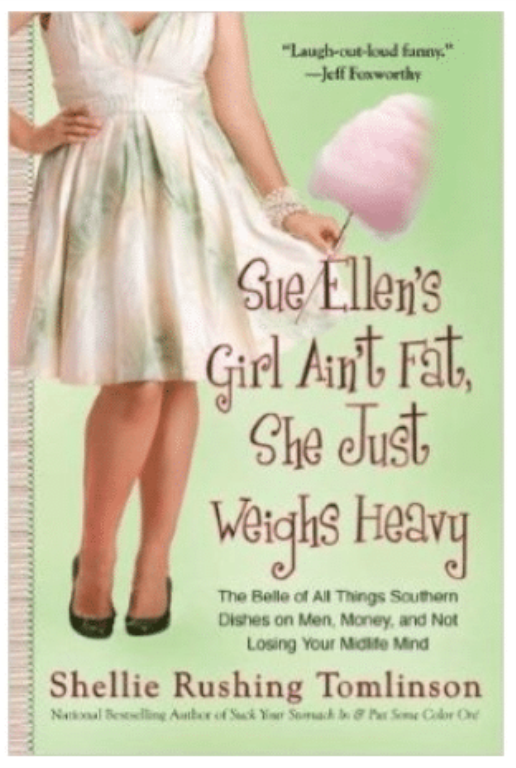 Kate Morton
I've read many of Kate Morton's books and recently enjoyed The Distant Hours. This book is set at Milderhurst Castle in England and goes back and forth between modern times and WWII. I am always quickly drawn into Morton's stories and am reluctant to put the book down until it's over.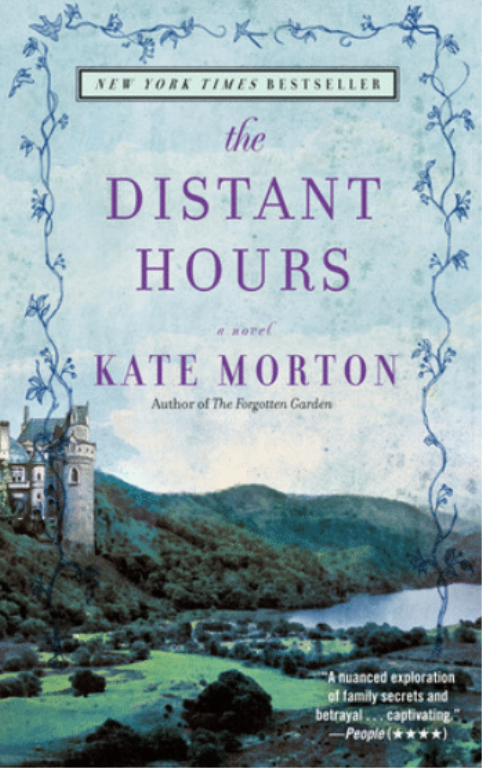 Mary Kay Andrews
I'm always entertained by Mary Kay Andrews and was delighted when I found The Weekenders on the shelf at the library. Riley thinks she has plenty of money and that all is good in life. She gets served with divorce papers and her life takes a nose-dive. Of course it all gets resolved in the end, and you'll enjoy how she gets there.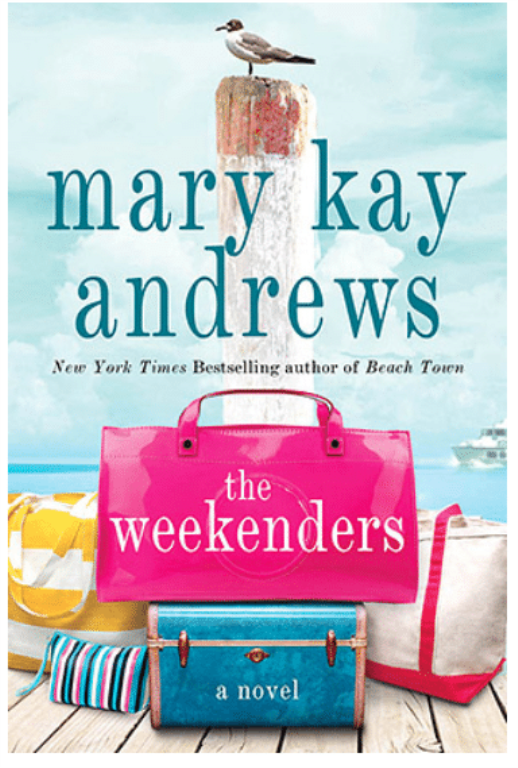 Rita Mae Brown
Rita Mae Brown lives where I'm from and her property adjoins my mom's. I've been a fan of her books for years and years and especially enjoy that her books are set in beautiful Central Virginia. Crazy Like a Fox is the latest "Sister" Jane foxhunting novel. I really enjoy this series and especially enjoy going along on the foxhunts with Sister Jane and her staff.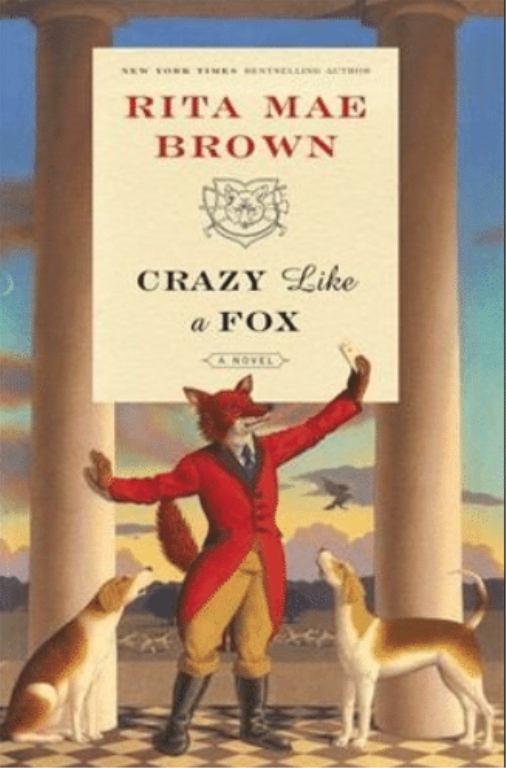 I also enjoy Rita Mae's Sneaky Pie Brown Series. In the last few novels in this series, Rita Mae has started to go back and forth between modern times and the 1700's. I really like this as I learn some history and I've grown to love the 1700's characters.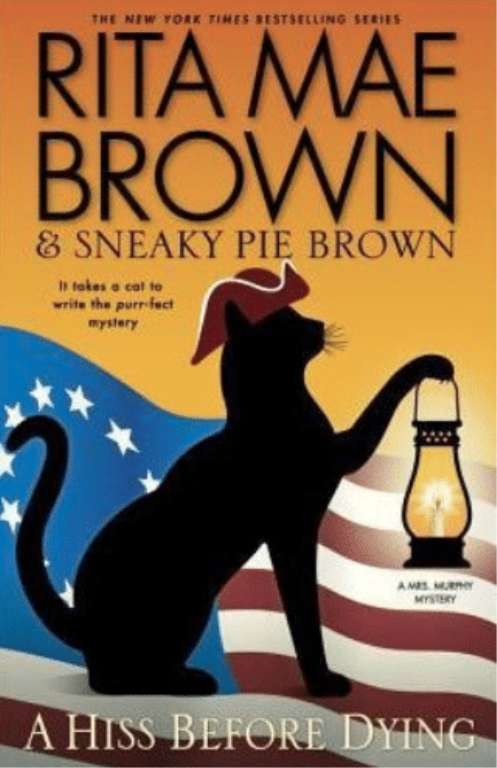 If you have books that you've enjoyed that you'd like to suggest to me, please leave a comment. I'm always looking for a new-to-me author to read.