I'm on spring break this week and one thing that I plan to do is relax with a good book. I love to read but during the school year don't do nearly as much of it as I'd like. I thought it would be fun to share my 2016 Spring Reading List with you.
I'll share a few books that I've recently read and also share what I hope to read very soon.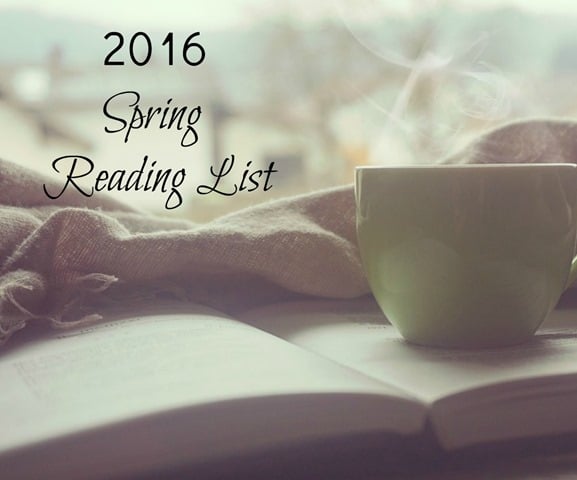 (The links in this post are affiliate links.)
I got Sue Grafton's X for Christmas and just finished it. This alphabet murder series started in 1982 and with just two letters left, I hope that the author will keep it going by adding numbers. The series is set in the 1980's and it's fun to follow Kinsey Millhone
as she solves the mystery without the help of a computer or cell phone. If you like mysteries, this series is for you.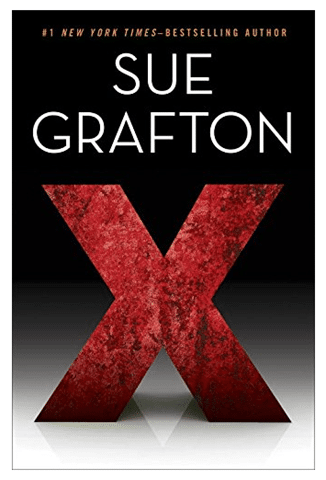 When my spring break officially began last Friday afternoon, one of my first stops was the library for a book. I've read the entire China Bales herbal mystery series by Susan Wittig Albert and was happy to find Bittersweet
, the 19th book in her series, on the library shelf. I love solving the mystery along with China and also like that I learn herb growing tips as I read. You could start this series with Bittersweet but you probably would enjoy it even more if you started at the beginning with Thyme of Death
.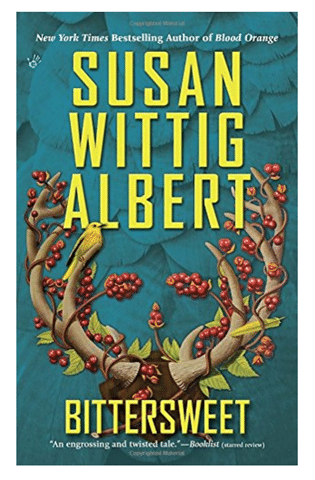 One of my favorite bloggers ever, Amanda from Serenity Now, frequently posted book lists and I always loved her suggestions. Amanda is busy raising three children and not longer blogs, so I reached out to ask her for suggestion of books to read this spring.
First on Amanda's list is Kate Morton's The Lake House
.
"Morton's moody, suspenseful latest is the perfect page-turner for a chilly night." — People Magazine The Best Books of the Fall
Living on her family's idyllic lakeside estate in Cornwall, England, Alice Edevane is a bright, inquisitive, innocent, and precociously talented sixteen-year-old who loves to write stories. But the mysteries she pens are no match for the one her family is about to endure…
Those two quotes from Amazon make me want to dive right into this book.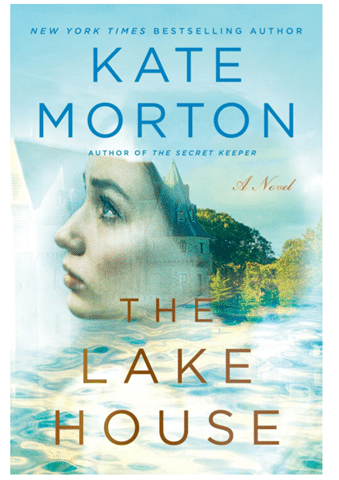 Amanda also recommends The Secret Keeper
by this author.
Next on Amanda's list is A Hundred Summers
by Beatriz Williams.
Lily Dane has returned to Seaview, Rhode Island, where her family has summered for generations. It's an escape not only from New York's social scene but from a heartbreak that still haunts her. Here, among the seaside community that has embraced her since childhood, she finds comfort in the familiar rituals of summer.

But this summer is different. Budgie and Nick Greenwald—Lily's former best friend and former fiancé—have arrived, too, and Seaview's elite are abuzz. Under Budgie's glamorous influence, Lily is seduced into a complicated web of renewed friendship and dangerous longing.
As a cataclysmic hurricane churns north through the Atlantic, and uneasy secrets slowly reveal themselves, Lily and Nick must confront an emotional storm that will change their worlds forever…
Doesn't this quote from Amazon pull you into the story?
I've been fascinated with Rhode Island since we vacationed there in 2011. We loved Newport so much that I just had to share it on the blog. Read about it with Day One, Day Two, Day Three, Day Four.
I am sure to enjoy this set in 1938 novel.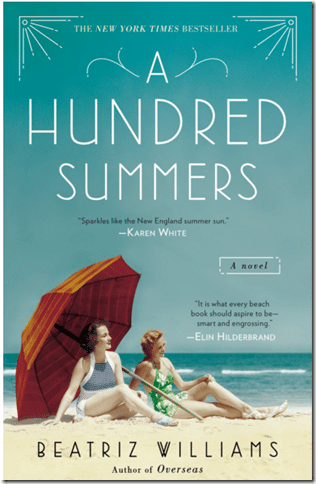 Amanda says that if you love Sheldon Cooper from The Big Bang Theory then you'll love The Rosie Project
by Graeme Simsion.
From Amazon:

The art of love is never a science: Meet Don Tillman, a brilliant yet socially inept professor of genetics, who's decided it's time he found a wife. In the orderly, evidence-based manner with which Don approaches all things, he designs the Wife Project to find his perfect partner: a sixteen-page, scientifically valid survey to filter out the drinkers, the smokers, the late arrivers.
I can see myself on the dock at the lake this summer enjoying this book.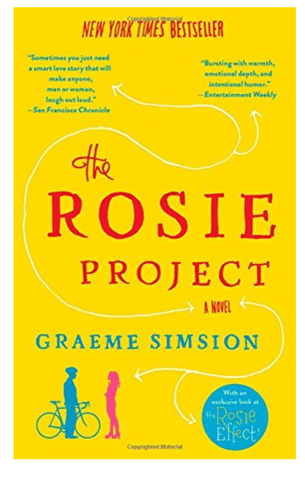 I read Jojo Moyes' Me Before You
and loved it so when Amanda recommended Windfallen
, I knew that I would be a book that I would enjoy.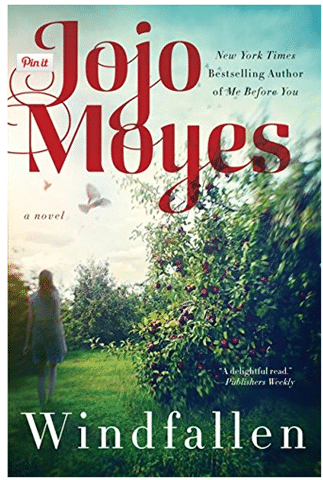 The Nightingale
by Kristin Hannah is last on Amanda's list. I've read many of Hannah's novels and enjoyed all them. This one is set in France in 1939. I'm sure to learn more about WWII when I read it.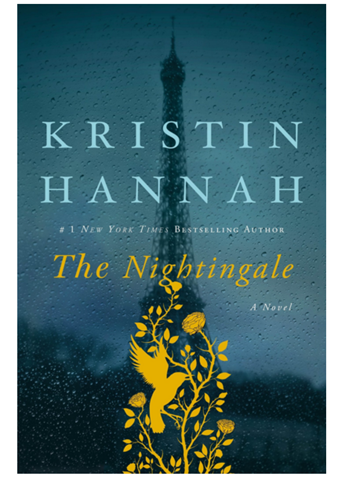 Thanks to Amanda for the recommendations. You can heck out Amanda's 2015 Spring Reading List for more book ideas.
Now for a few more from me…
I love anything by Mary Kay Andrews and Spring Fever
looks like a great read. I plan to check this one out from the library.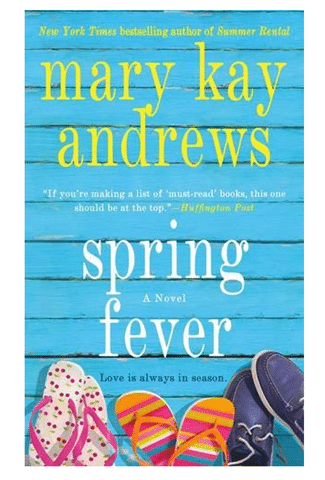 I read Sarah's Key
by Tatiana de Rosnay last fall and could not put it down. I learned facts about the holocaust while enjoying this story. It made me cry but I'd read it again in a heartbeat. My mom loaned her copy of this to me to read. I probably wouldn't have picked it out on my own but I sure am glad that Mama told me that it's a "must read."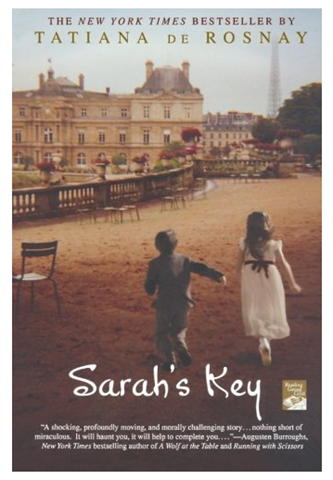 Dorothea Benton Frank is another favorite author. I enjoyed All the Single Ladies
and can't wait for All Summer Long
to come out May 31.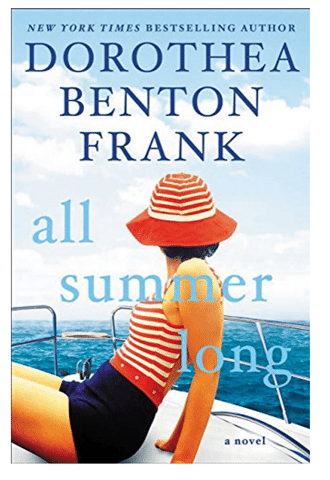 What are you reading? I would love to know! Please comment so that I can make a list for my summer reading enjoyment.