2018 Spring to Summer Reading List
I love reading and am constantly on the lookout for a new book or author to add to my reading list. Reading by the pool, beach, or lake is in the very near future and I can't wait. Today I'm sharing my 2018 Spring to Summer Reading List and I hope that you'll find my suggestions helpful when you are picking out your own books to read this summer.
For more suggestions, be sure to check out my 2018 Winter to Spring Reading List.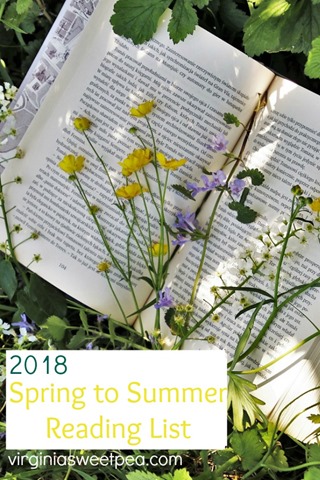 This post contains affiliate links. For full disclosure go here.
What I Read This Spring
Beth Hoffman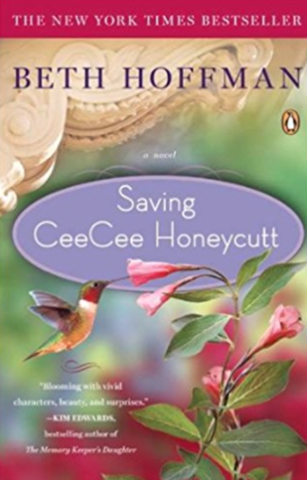 When I shared my 2018 Winter to Spring Reading List, Joyce suggested that I read Saving CeeCee Honeycutt by Beth Hoffman. I'm so glad that Joyce suggested this book to me because I couldn't put it down.
From Amazon:
Twelve-year-old CeeCee Honeycutt is in trouble. For years, she has been the caretaker of her mother, Camille, the town's tiara-wearing, lipstick-smeared laughingstock, a woman who is trapped in her long-ago moment of glory as the 1951 Vidalia Onion Queen of Georgia. When tragedy strikes, Tootie Caldwell, CeeCee's long-lost great-aunt, comes to the rescue and whisks her away to Savannah. There, CeeCee is catapulted into a perfumed world of prosperity and Southern eccentricity—one that appears to be run entirely by strong, wacky women. From the exotic Miz Thelma Rae Goodpepper, who bathes in her backyard bathtub and uses garden slugs as her secret weapons; to Tootie's all-knowing housekeeper, Oletta Jones; to Violene Hobbs, who entertains a local police officer in her canary-yellow peignoir, the women of Gaston Street keep CeeCee entertained and enthralled for an entire summer.
A timeless coming of age novel set in the 1960s, Saving CeeCee Honeycutt explores the indomitable strengths of female friendship, and charts the journey of an unforgettable girl who loses one mother, but finds many others in the storybook city of Savannah. As Kristin Hannah, author of Fly Away, says, Beth Hoffman's sparkling debut is "packed full of Southern charm, strong women, wacky humor, and good old-fashioned heart."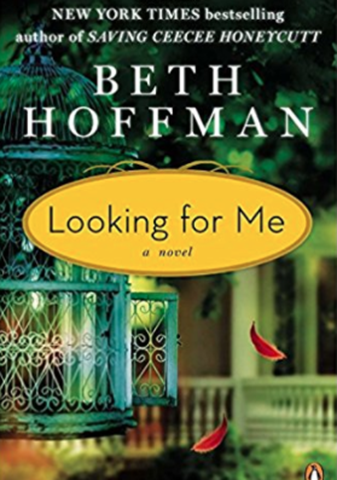 I liked Saving CeeCee Honeycutt so much that I immediately ordered Looking for Me. I thought that these books were so good that I ordered both and gave them to my mom as a birthday gift.
From Amazon:
Teddi Overman found her life's passion in turning other people's castoffs into beautifully restored antiques. Leaving her hardscrabble Kentucky childhood behind, Teddi opens her own store in Charleston. She builds a life as unexpected and quirky as her many customers, but nothing alleviates the haunting uncertainty she's felt since her brother Josh mysteriously disappeared. When signs emerge that Josh might still be alive, Teddi returns to Kentucky, embarking on a journey that could help her come to terms with her shattered family—and find herself.
Mary Simes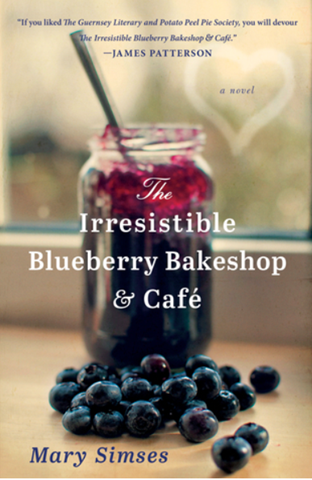 Mama passed along Irresistable Blueberry Bakeshop & Cafe to me and I enjoyed it so much. This book is set in Maine. Ellen, a Manhattan lawyer, travels to Maine to attempt to deliver a letter to her grandmother's love from her young adult life. Ellen learns about her grandmother's life in this quaint Maine town and in the process finds a love of her own. After reading this book, I discovered that it was made into a Hallmark Movie.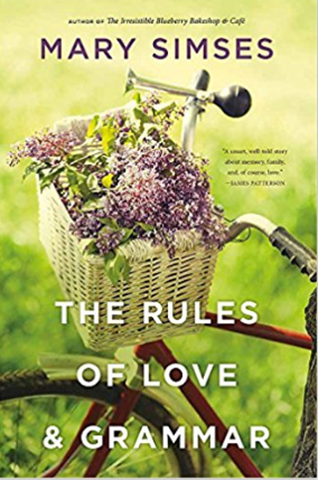 This summer I hope to read the next book by Mary Simes, The Rules of Love and Grammar. Grace Hammond loses her job, boyfriend, and apartment and returns home to Connecticut. I hope that this second book by Mary Simes will be as good as the first one.
Karen White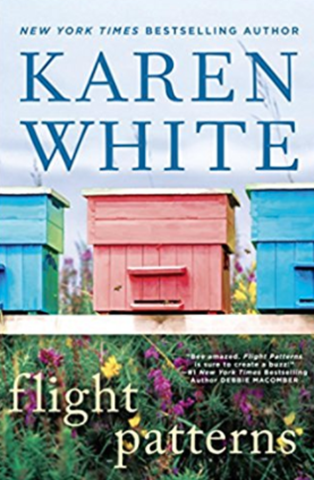 I was so happy to discover Karen White's books this spring. I started with Flight Patterns which was so good. The book goes back and forth between modern and WWII times. I love a book that mixes in history which often times teaches me a thing or two about the past.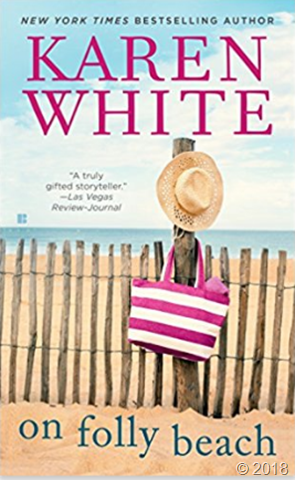 After Flight Patterns I went on to read On Folly Beach which was equally good. This mystery also went back and forth between WWII and the present. Topics I read about in this book generated some good conversation with my husband who is a WWII history buff.
I'll be raiding the library for more Karen White this summer.
What I'm Reading Now
Sarah Addison Allen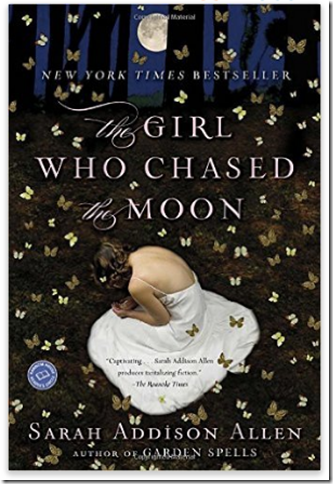 Emily Benedict is about to find out if wallpaper can change pattern on its own, if a cake can bring back a lost love, and if there really is a ghost dancing in her back yard.
The Girl Who Chased the Moon is the first Sarah Addison Allen book that I've read and it won't be the last. This book drew me in quickly and I am so much enjoying reading it.
After her mother's death, Emily Benedict moves to Mullaby, North Carolina, to live with her grandfather who is unnaturally tall. Emily's mother has a not-so-great history in this town about which Emily knows nothing. Emily learns about her mother's past as she tries to make her own place in Mullaby.
Another character in this book inherits her dad's barbecue recipe in Mullaby which is loosely based on the town of Lexington, NC. To increase business, she bakes cakes and other desserts to sell at the restaurant. Use the above link to get four cake recipes mentioned in the book.
There were several other novels by Sarah Addison Allen on my local library shelves and the following two caught my eye. I'm sure to read these this summer.
On My List for This Summer
Susan Gregg Gilmore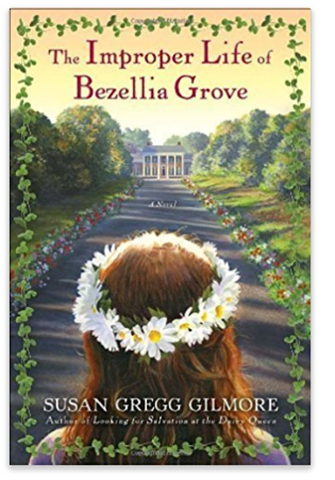 The Improper Life of Bezellia Grove is set in Nashville in the 1960's. Bezellia Grove is born into a wealthy southern family and lives the life of high society. The 1960's means things are far from perfect in Bezellia's life. I look forward to reading about her love for two servants who pretty much raise her and her love affair with a servant's son.
Mary Kay Andrews
Summer wouldn't be summer without reading a Mary Kay Andrews book. High Tide Club comes out this week and I look forward to reading it, hopefully lake or poolside.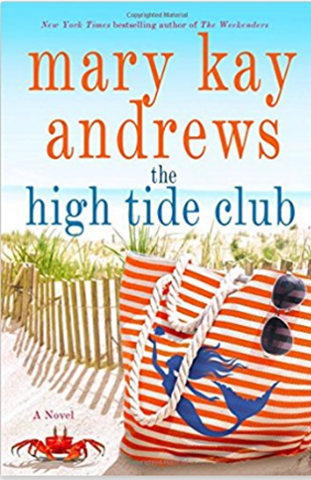 Kate Quinn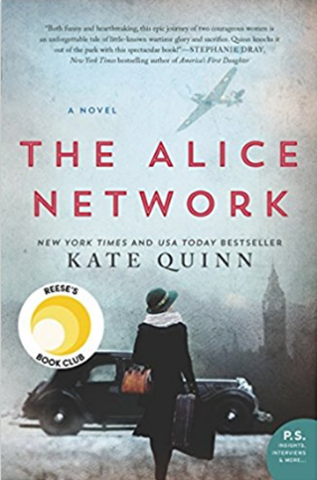 The Alice Network is a historical novel set in both WWI and WWII. I haven't yet read this but I gather that The Alice Network is a WWI female spy group. This one looks to be a page turner!
Non-Fiction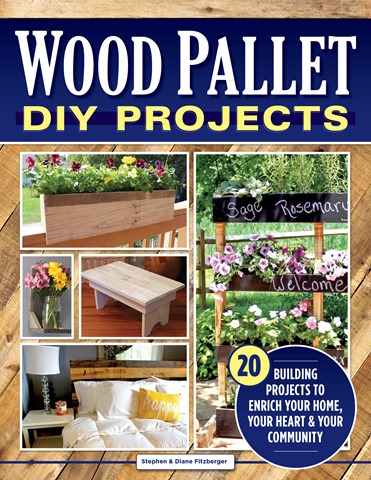 I recently received Wood Pallet DIY Projects and am looking forward to trying my hand at building a few projects from this book. Pallet wood is free and it's fun to make projects using it.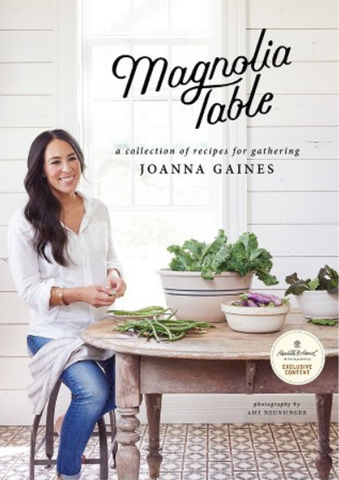 My good friend, Christy, of All the Discoveries just received Magnolia Table as an early birthday gift. Christy and I both like to read cookbooks like they are novels and Christy tells me that I need this book. My birthday is also this month so maybe I'll treat myself to it.
Give Me Your Suggestions
I would love for you to share what you've been reading with me.