Family Fun at Smith Mountain Lake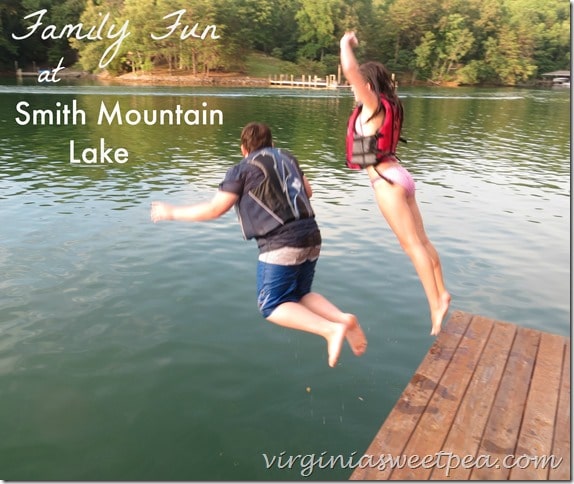 Last Sunday we had a fun family day at Smith Mountain Lake. It wasn't very sunny but it was warm and we had a lot of fun talking, swimming, boating, kayaking, and eating. Sherman was in the middle of things at all times and loved every minute of it.
Mr. SP and I refer to Sherman as "Captain Sherman" when we are on the boat because he loves to ride in front.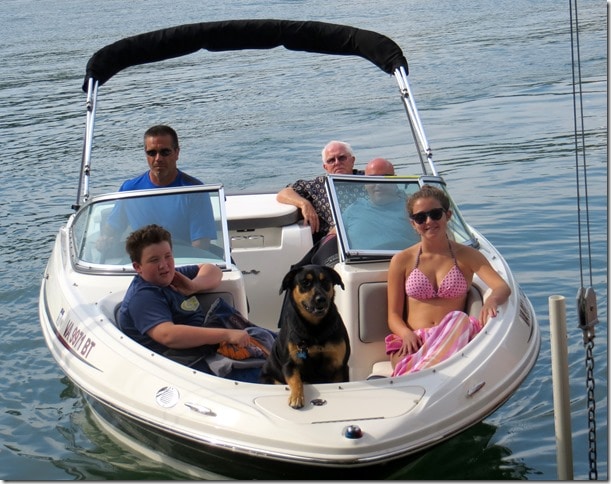 I had the best three days last weekend because both my niece and my mom stayed with me. Alex is a cousin but he is pretty much a nephew to me and Mr. SP. Neither Reese nor Alex had seen Sherman in a long while and were impressed with how much he has grown. He loved swimming with these two!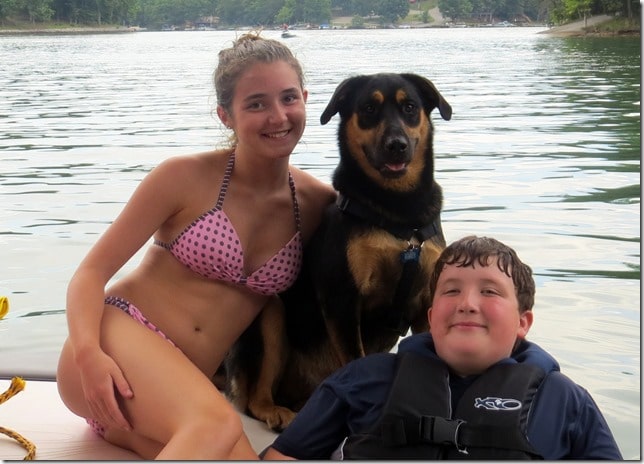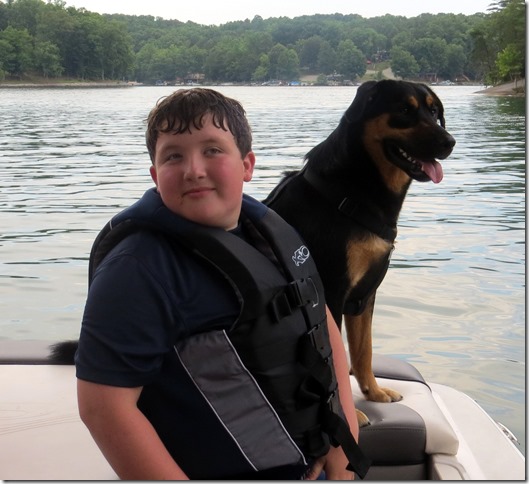 Reese and Sherman look so cute enjoying a boat ride together.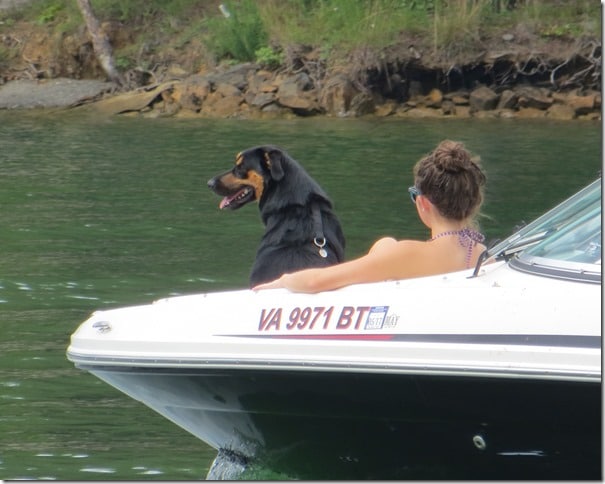 The tube comes out when kids are around. The highlight was Alex finally getting up enough nerve to tube. Reese and I talked it up to him in June when we were all at the beach. His mom, Reese, and I were on the boat cheering for him when he finally did it. Look at that face, you can see that he is having a ball!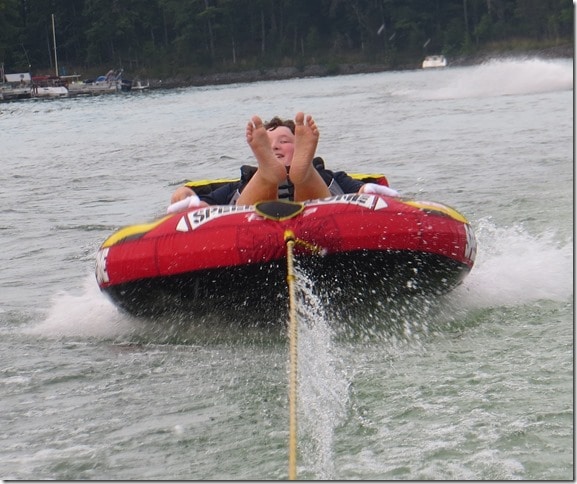 Reese loves tubing.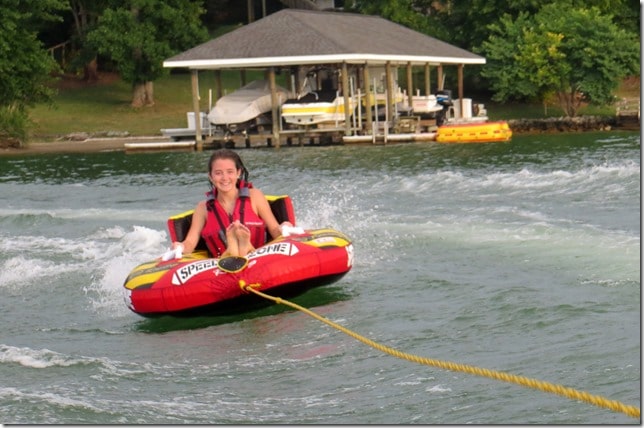 Mr. SP cranks it up for Reese and she never falls off!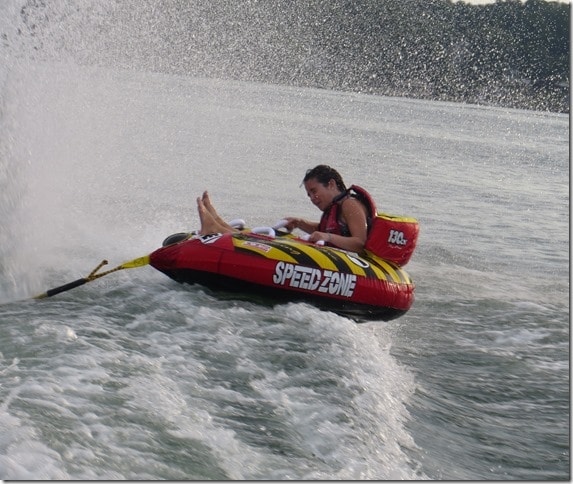 The kayak hadn't been used since last summer when the same bunch visited. We would like to use it more but Sherman doesn't like to be left behind, so we don't use it. Spoiled dog!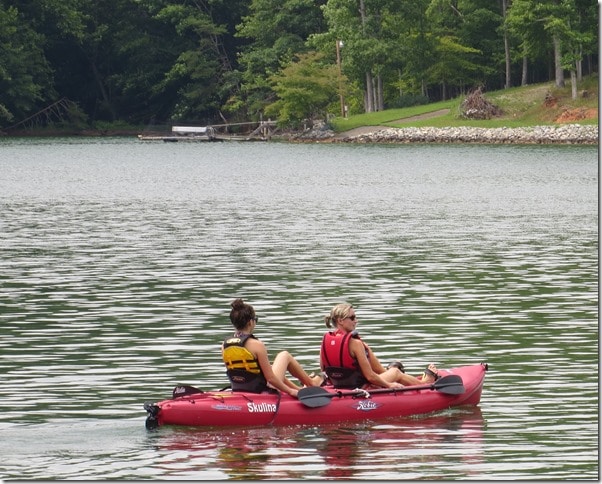 Mama is not a dog person but you can tell that she likes Sherman. She got a big kiss from him shortly after this pictures was taken.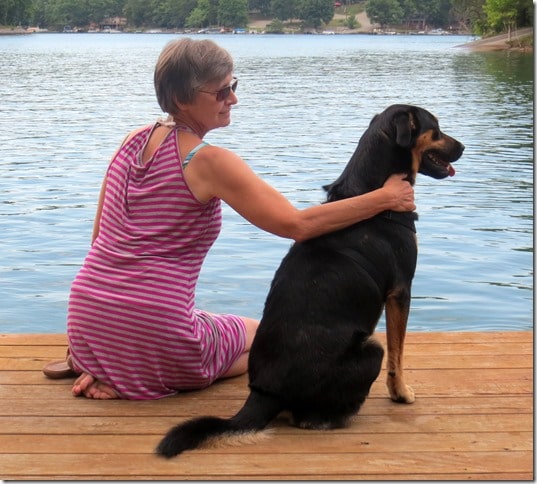 Sherman loves to sit near his favorite person in the world, Mr. SP.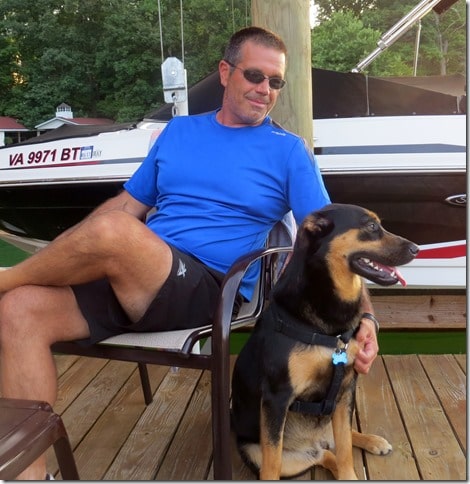 The ladies, me included, spent most of the day relaxing on the dock.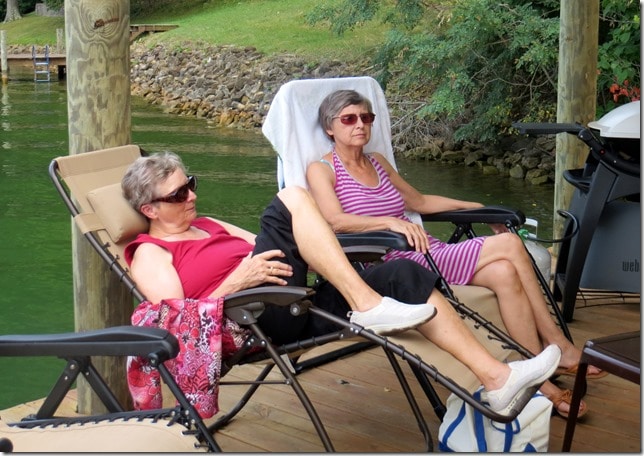 Sherman begs my mom for some of her cupcake here. Of course he got it. Maybe that's why he weighed 76 pounds when he visited the vet this morning.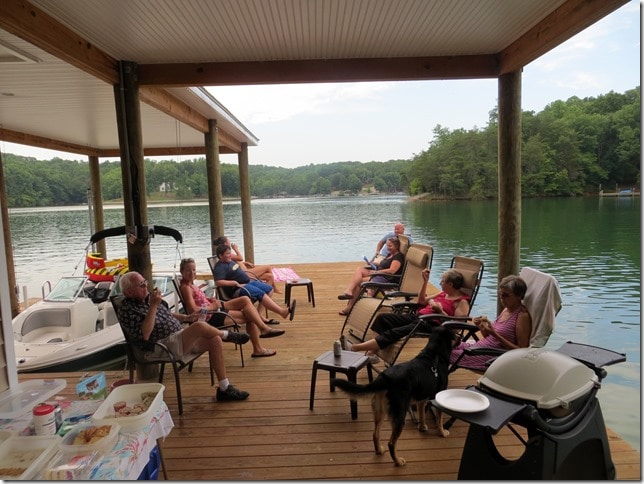 I hope we can squeeze in more family time at the lake before summer ends!