Food Lion Frugal Cook-Off 2013 and $100 Gift Card Giveaway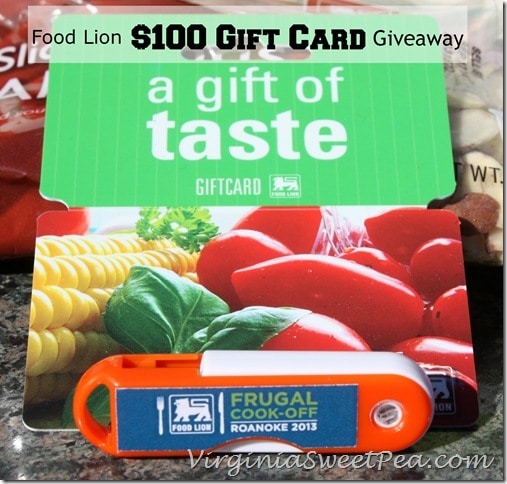 I recently had the opportunity to participate in "Frugal Cook-Off Roanoke 2013" sponsored by Food Lion. Eight bloggers were paired into four teams and given a cut of Food Lion beef to prepare as a main dish. Along with the main dish, each team had to prepare two sides using $15 or less of Food Lion products. We were given time to plan, shop, and then given 45 to cook.

My partner and I were given flank steak in Food Lion's new sealed fresh packaging. We rubbed the steak with EVOO, salt, pepper, and paprika. The steak was grilled, cut into slices, and topped with sautéed green peppers and onions. Our sides included sautéed potatoes and mushrooms, both seasoned with herbs. It was really tough to cook in an industrial kitchen along with seven other people when we didn't know the location of cooking supplies or how to operate industrial equipment.
My friend, Suzanne, came with me for moral support and snapped a few shots of the action in the kitchen.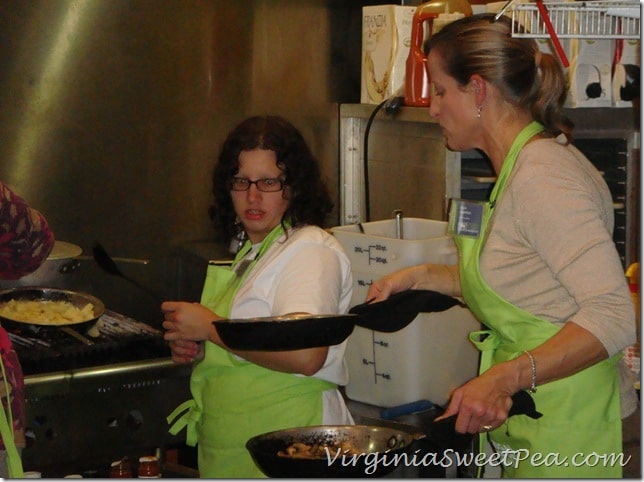 This candid shot of me summarizes how I felt during the cooking portion of the competition.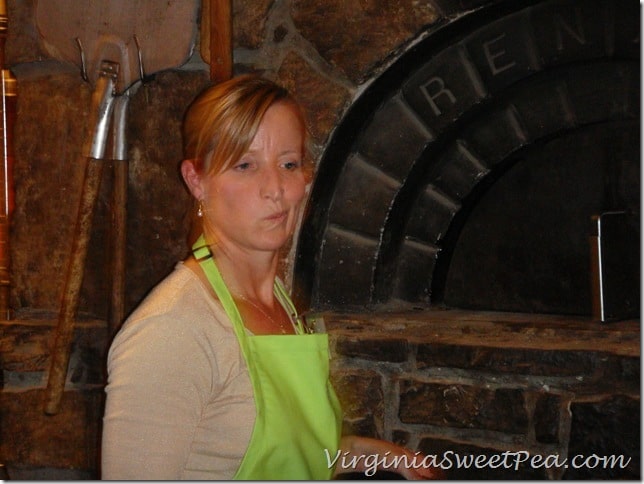 Alicia and I managed to get our plate ready in time but it was by no means perfect!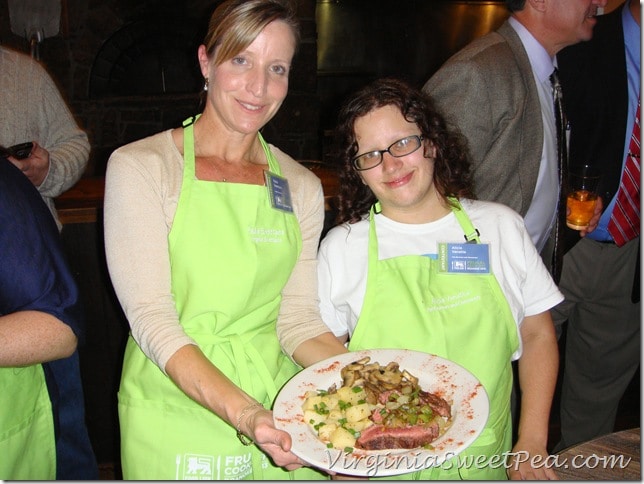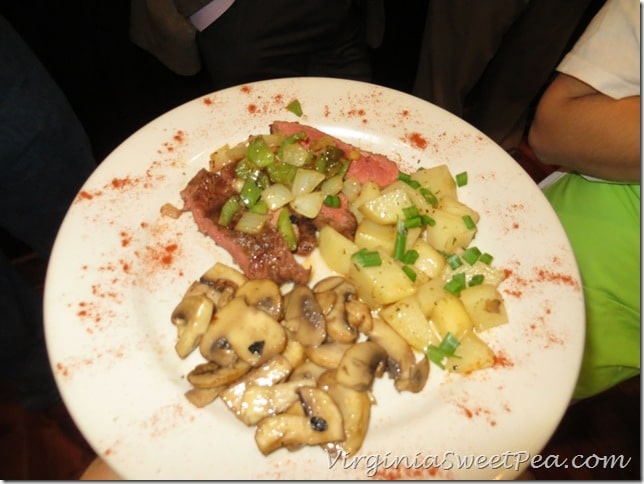 I really like the video that Food Lion made documenting the contest.

Food Lion sent each participant home with a wonderful goody bag. We've already enjoyed almost all of the products. Note that in the picture the spaghetti sauce jar is empty. We enjoyed it the night after the competition! Now for the good news, Food Lion kindly gave me a $100 gift card to giveaway to one of my readers. Enter with the rafflecoptor below. Good luck!