This post and photos may contain Amazon or other affiliate links. As an Amazon Associate I earn from qualifying purchases. If you purchase something through any link, I may receive a small commission at no extra charge to you. All opinions are my own.
If you are giving cash or a gift card as a Christmas gift, make it special by using free printable Christmas money holders.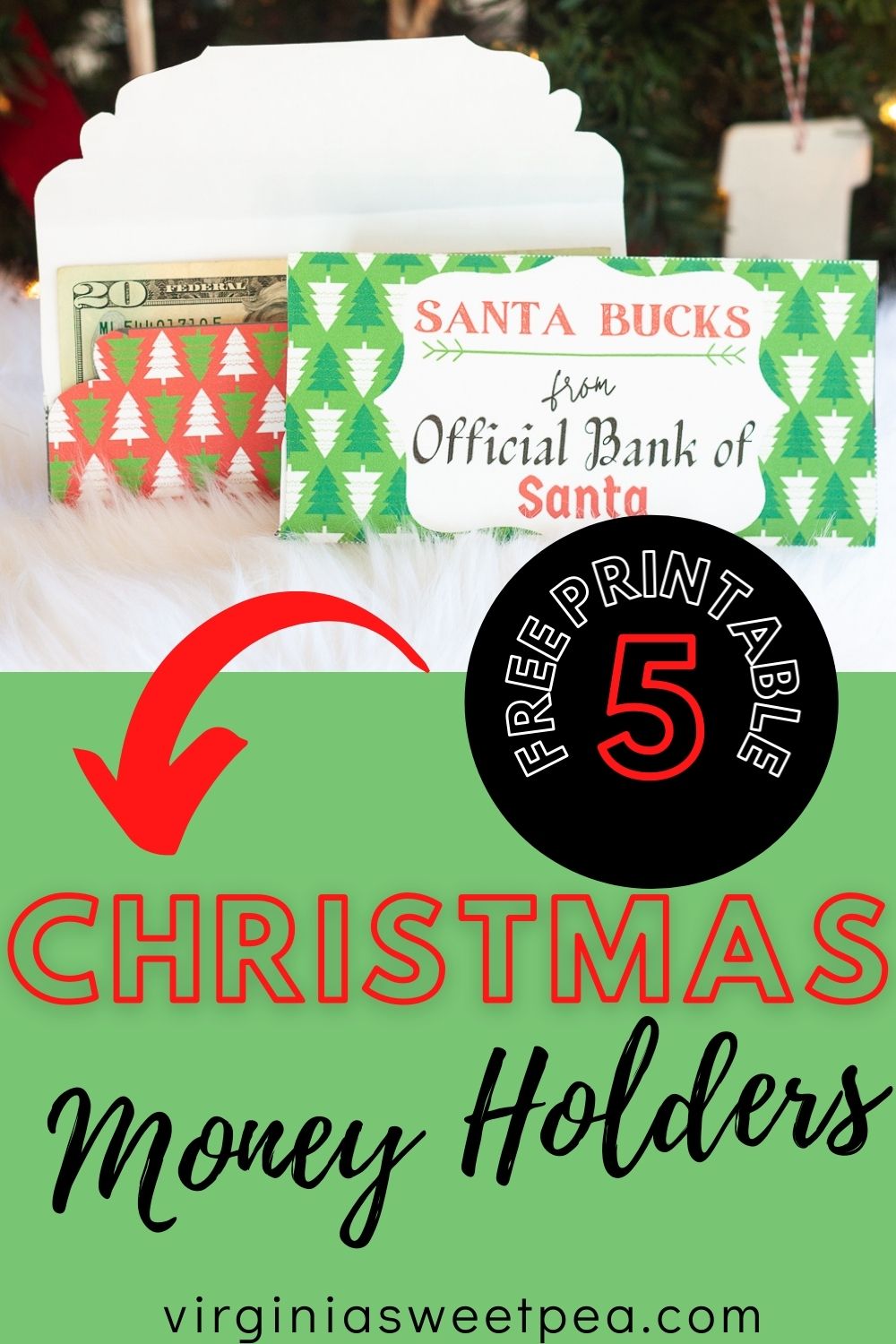 Free Printable Christmas Money Holders
Giving cash or a gift card is a common Christmas gift. Instead of simply placing the cash or gift card in a plain envelope, use a super cute "Santa Bucks" one.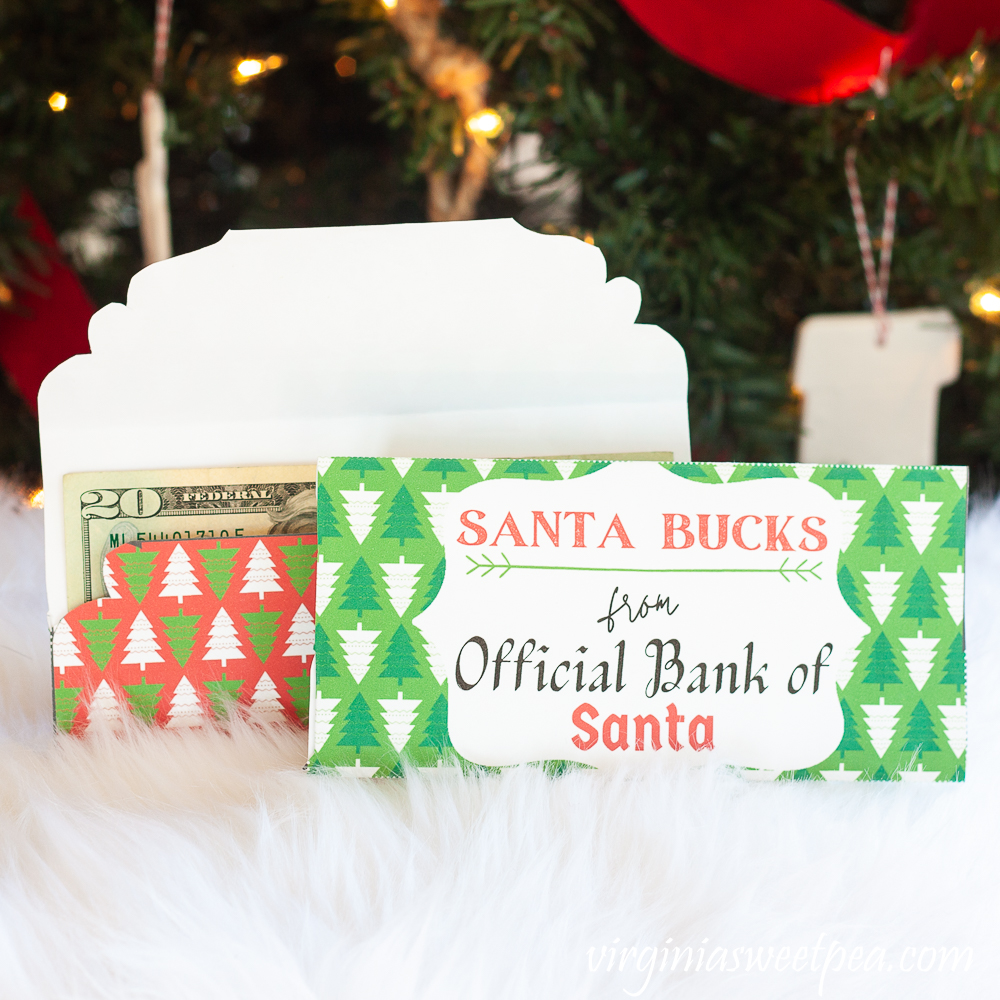 Five versions are available. Print them on cardstock, cut them out, glue or tape, and you have an adorable money holder for your gift.
My favorite color is red, so this one is my favorite.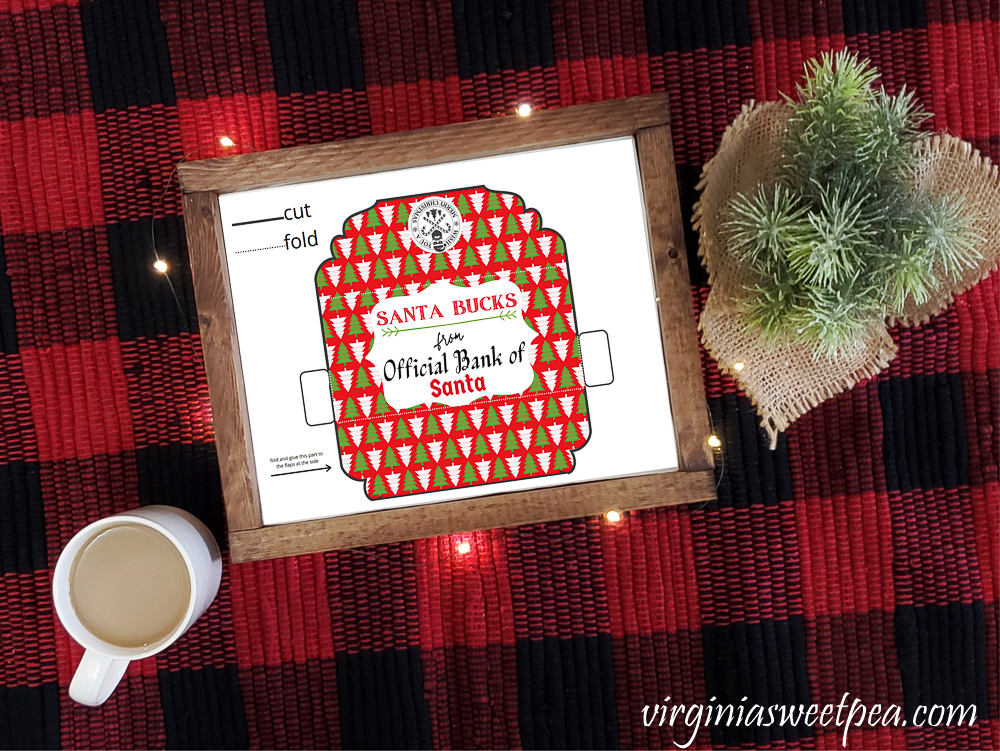 You can't think of Christmas without thinking of the color green.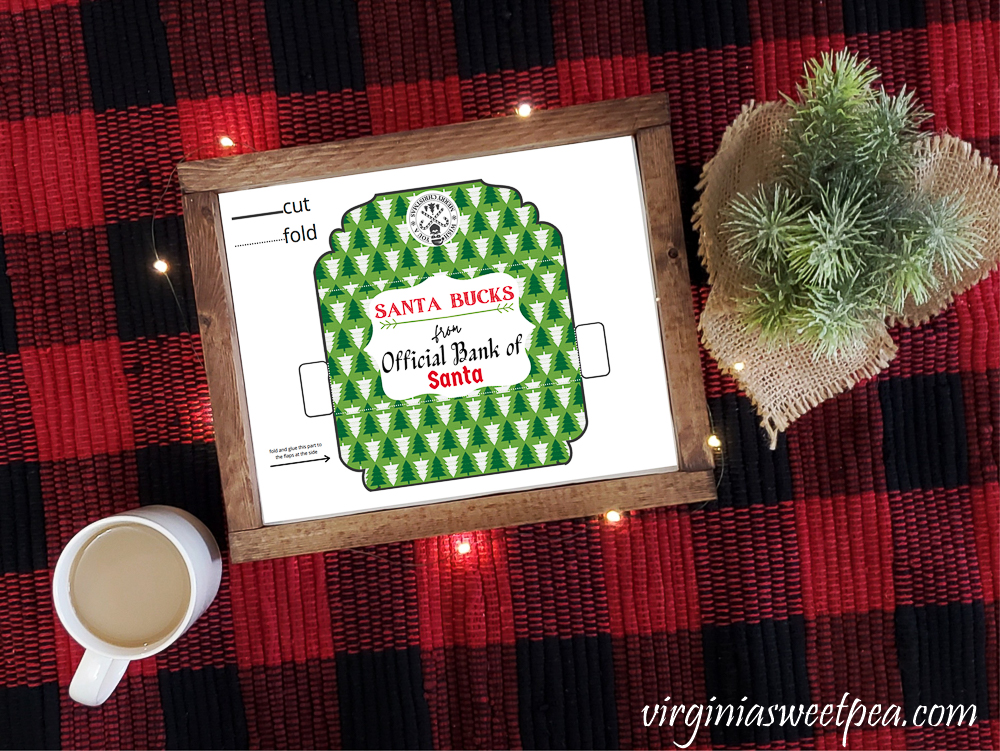 Christmas makes you think of snow, so there's a snowflake version.
Speaking of snowflakes, I'll be sharing my snowflake themed Christmas tree soon featuring my Swarovski snowflakes. I usually display these on a wooden tree but this year for the first time, they'll be on a Christmas tree.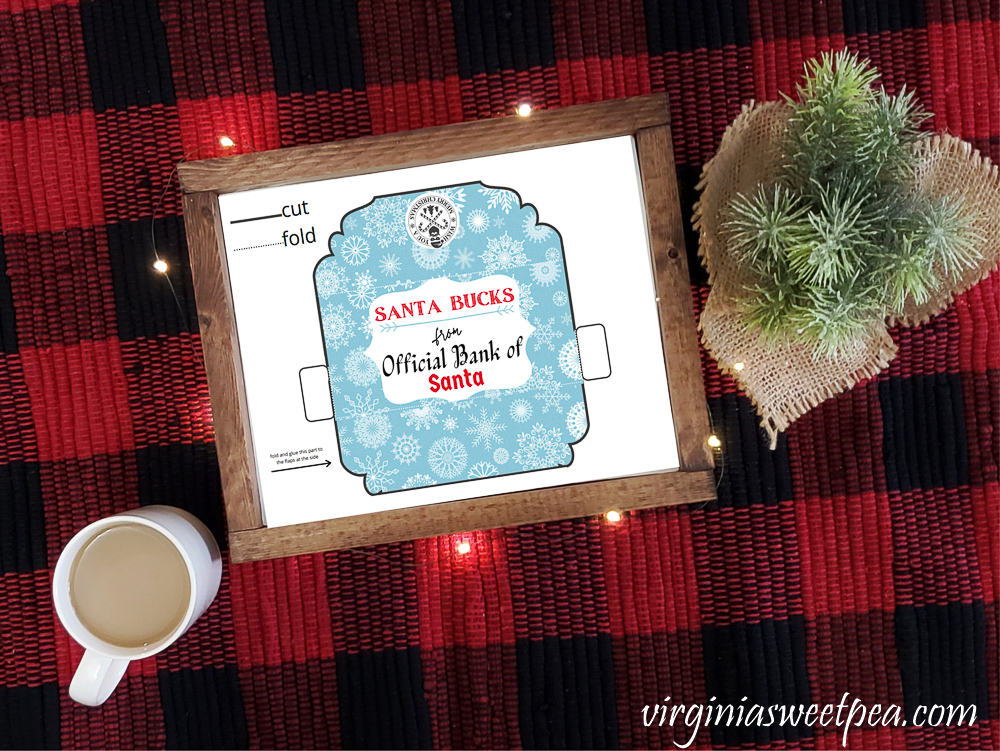 Another version features snowflakes on a dark blue background.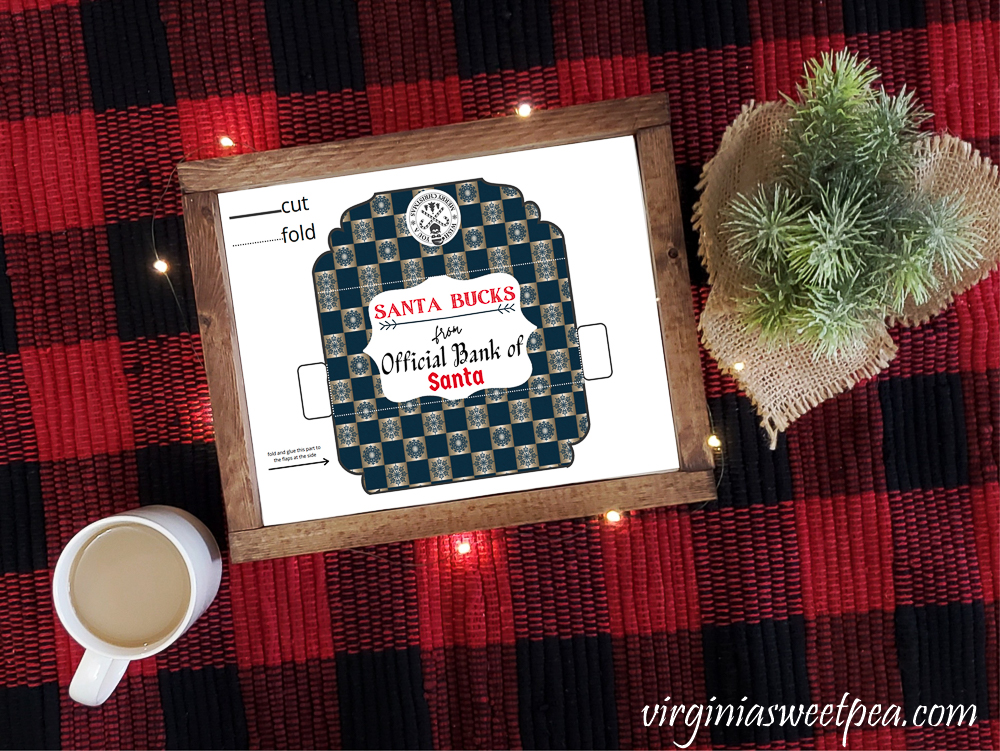 If you like snowflake Christmas decor, check out these posts:
The fifth version features reindeer and trees.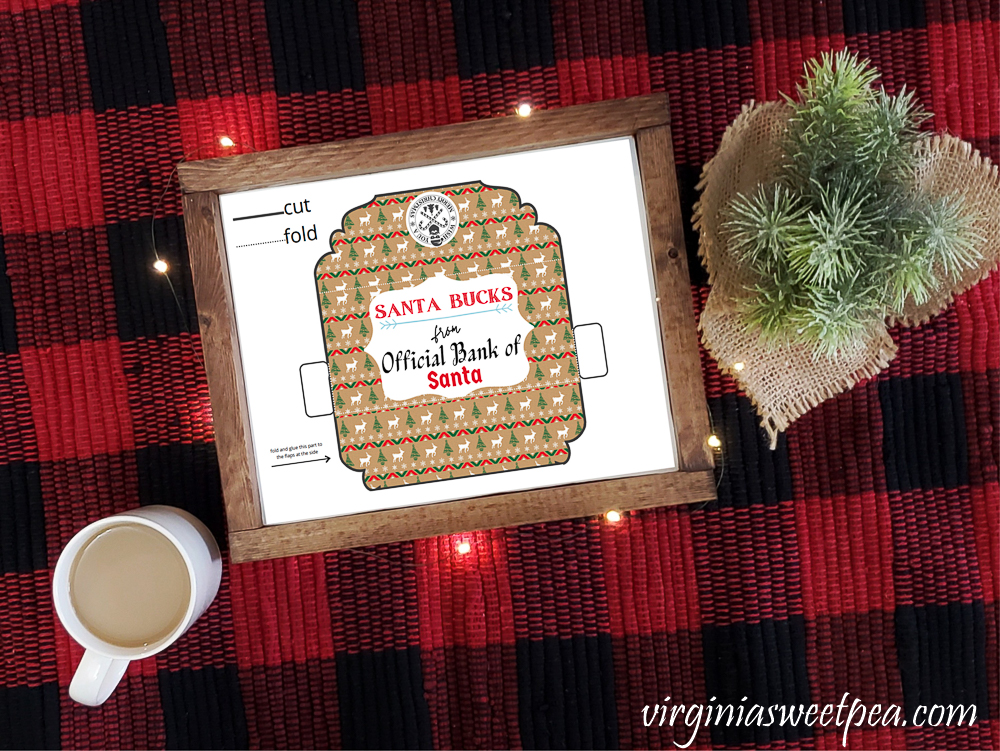 How to Make the Money Holder
To make the money or gift card holders, start by printing out all five versions, or if you only need a few money holders, your favorites.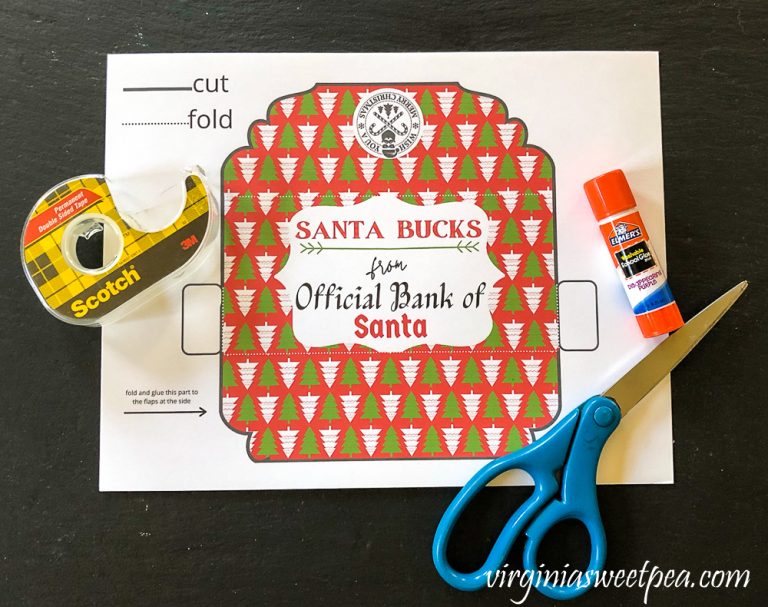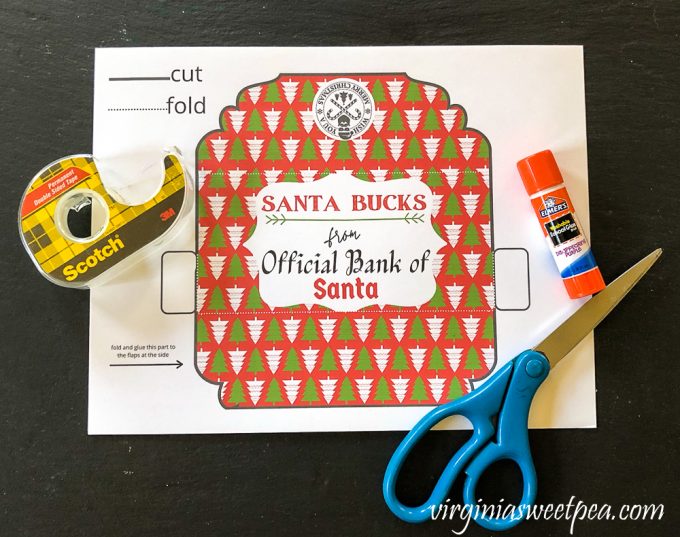 You can use a glue stick, craft glue, or double sided tape to hold the folds of the money holder together.
Cut out the Money Holder
Cut inside of the black line so that it doesn't appear on your final product.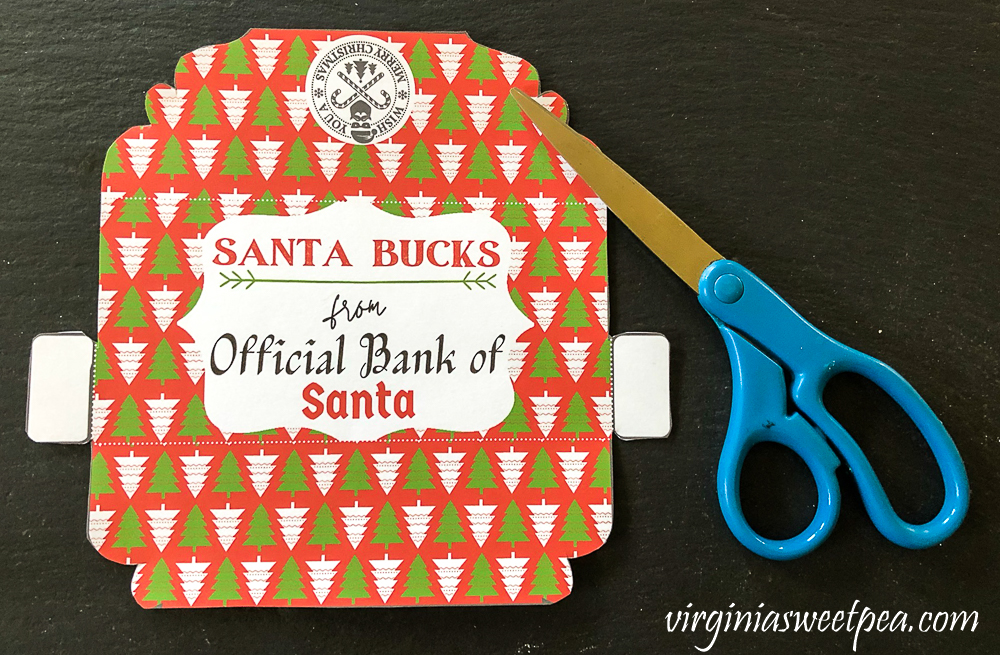 Fold on the White Dotted Lines
Fold on the four white dotted lines. If you have a bone folder, use it for sharp folds. I have one but I couldn't find it to use.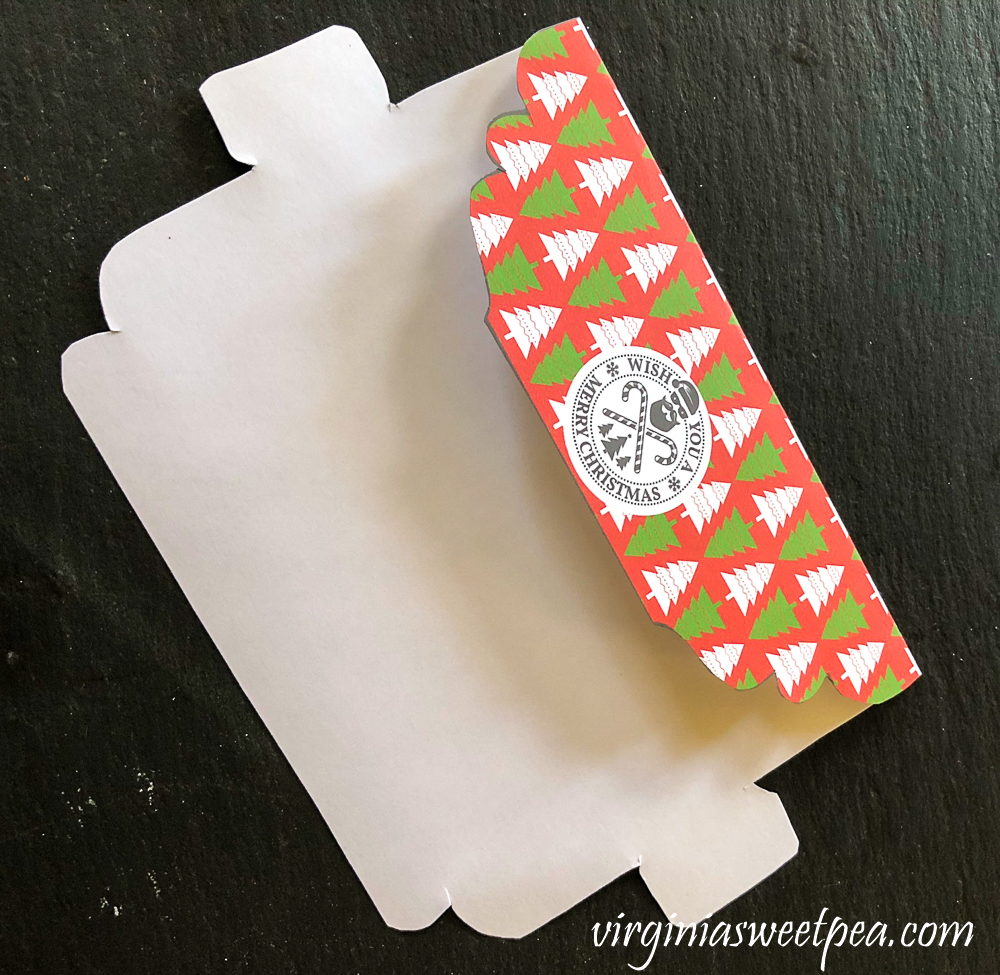 Glue the Tabs to the Bottom of the Envelope
Using either a glue stick or double sided tape, glue the bottom of the envelope to the tabs.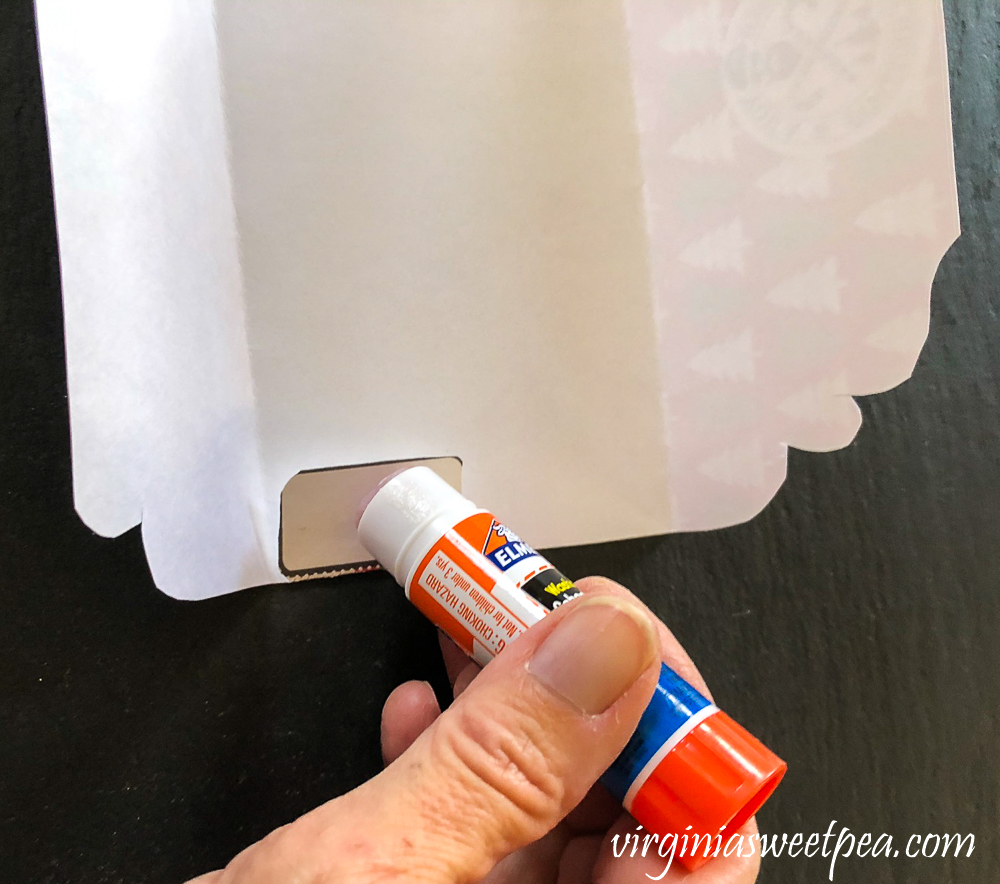 Double sided tape works just as well as a glue stick.
Add Money and Give!
Add money or a gift card to the envelope, then use either a glue stick or double sided tape to seal the envelope.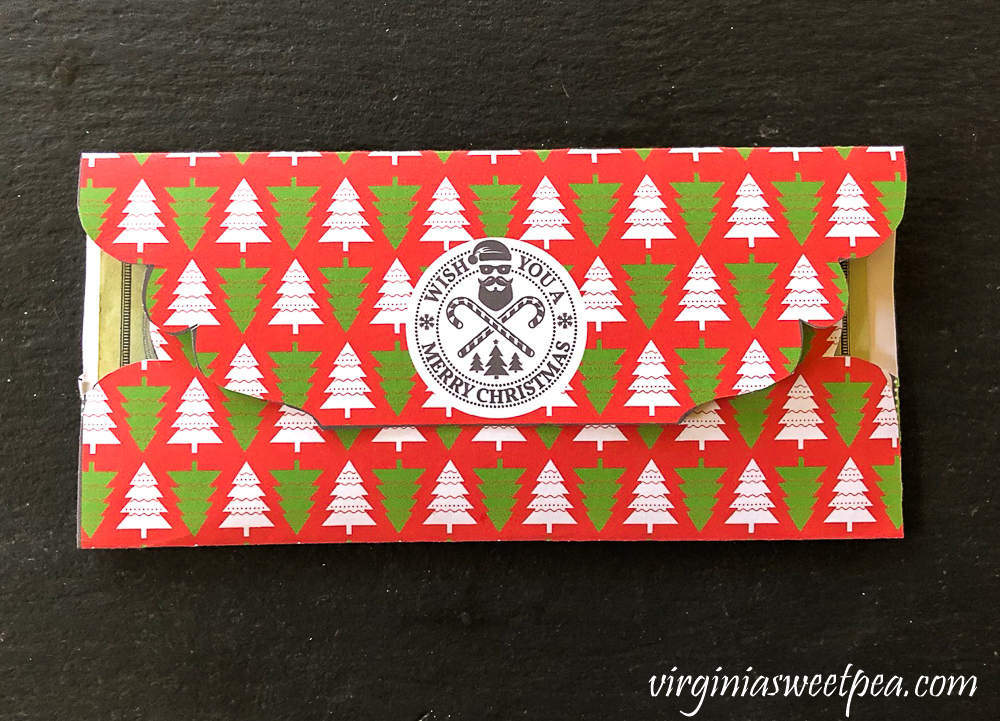 If you give gifts to your hair dresser, lawn service, cleaning people, or to family and friends, these adorable money holders will make your gift extra special.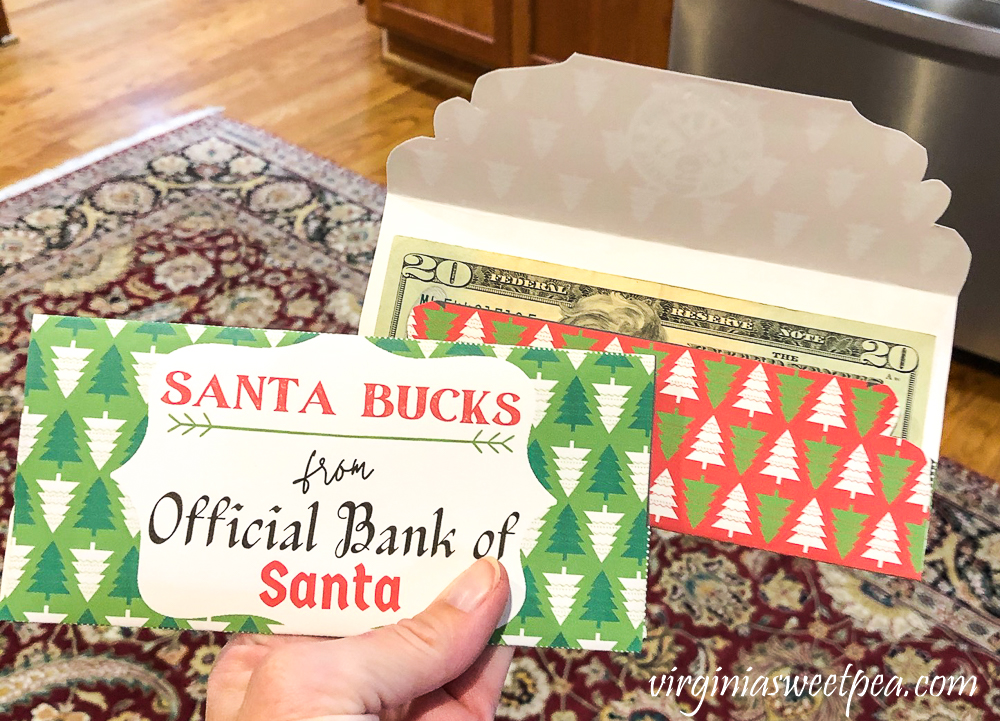 The money holders could be tucked inside a card and mailed, placed in a gift bag, or simply put under the tree as is with a gift tag.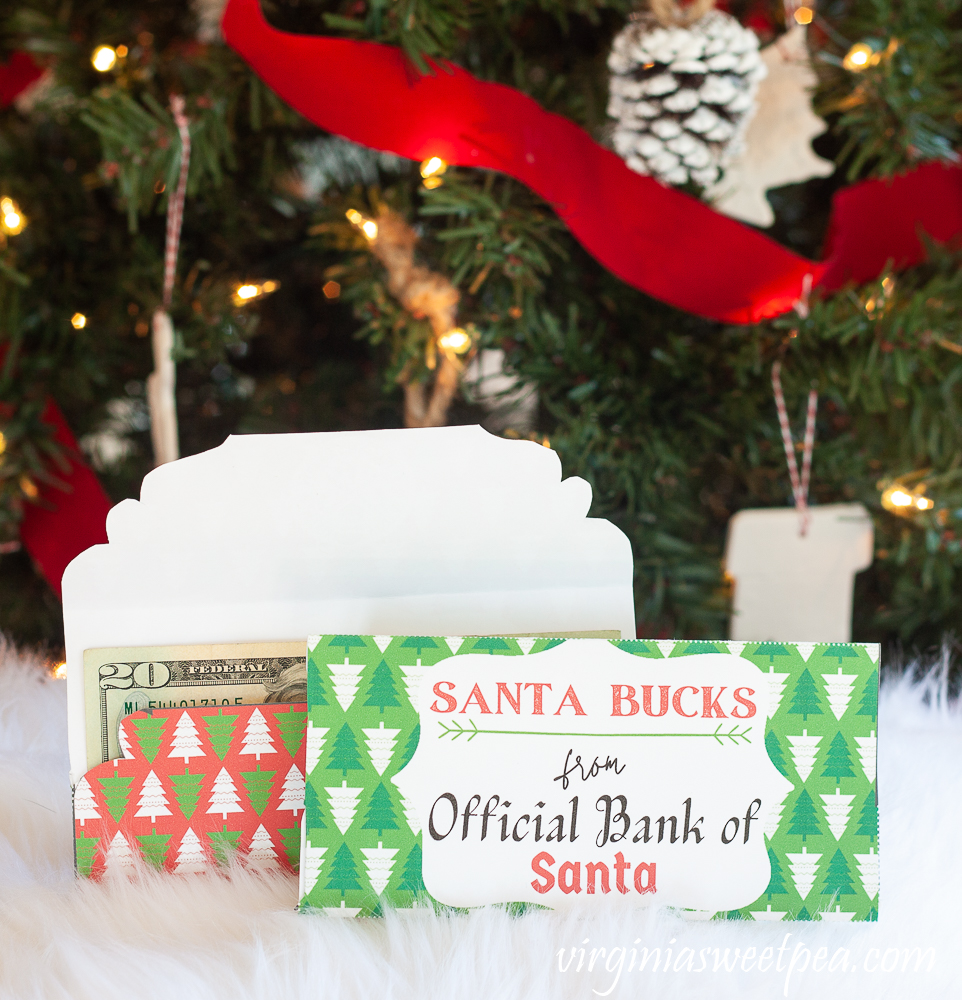 These free printable money holders are available in my Free Printable Library. To access the library, sign up here.
After you sign up, you'll receive a welcome email with the password to the members-only free printable library. There are oodles of other free printables there to enjoy!
If you are already a subscriber, the password for the library is in your email.
I hope you enjoy these Santa Bucks! I've already printed out all five and have them ready to use for my Christmas money and gift card gift giving.