Easy Cherry Tomato Pasta Sauce (No Cook!)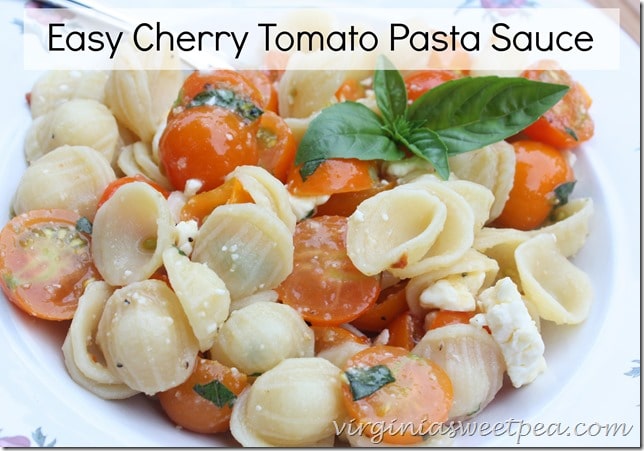 It's August which means gardens are producing abundant supplies of tomatoes. My favorite cherry tomato variety is Sun Gold which is fabulous for eating straight off the vine. We also enjoy them sliced in half and tossed in a bit of rice vinegar. Another way I like to use my abundant supply of Sun Golds this time of year is for a pasta sauce that doesn't need cooking.
Making cherry tomato pasta sauce is super simple and it requires few ingredients. I'm using Sun Golds because that's the only cherry tomato that I grew this year but I've used other cherry tomato varieties in the past with great success. To make this you'll need: cherry tomatoes, dry Italian salad dressing, fresh basil, feta cheese, and pasta. If you need to buy your tomatoes in the grocery store, I'd buy two packages. I usually use penne pasta for this recipe but liked orecchiette even better because the tomato halves fit nicely into the pasta pieces after it was cooked and tossed together.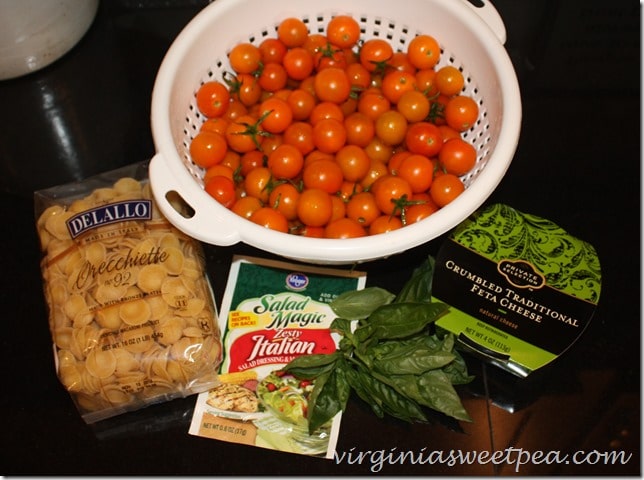 Start by slicing the cherry tomatoes in half.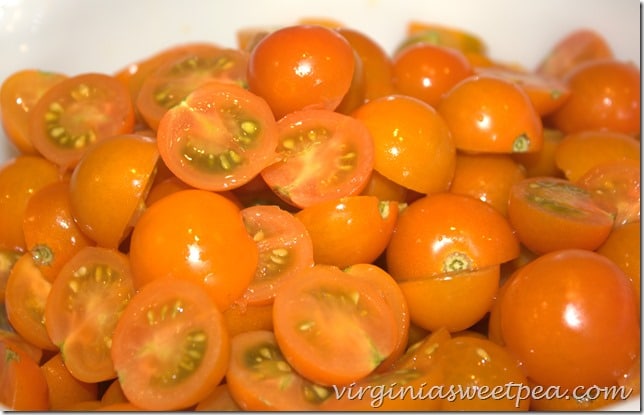 Toss with one package of dry Italian seasoning mix and chopped basil. Let this mixture rest for a few hours for the flavors to mix. I've used it up to 24 hours later and it's still delicious.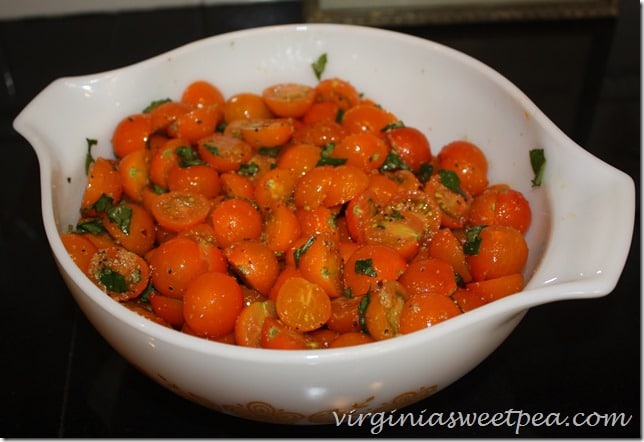 Boil the pasta, drain it, and toss with the tomato mixture and feta cheese. More basil and shredded parmesan can be added if desired.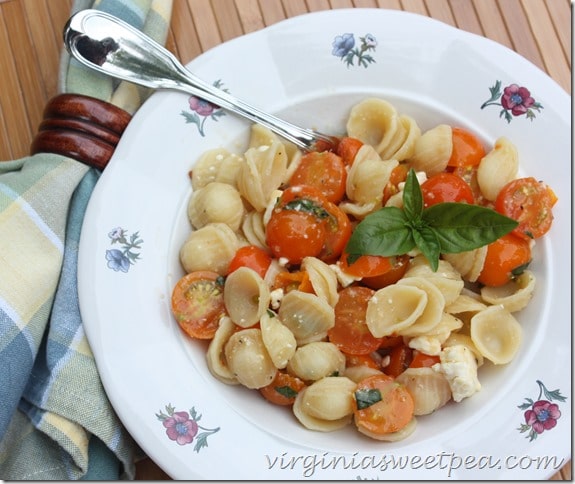 Easy Cherry Tomato Pasta Sauce will be enjoyed over and over at my house until these plants stop producing.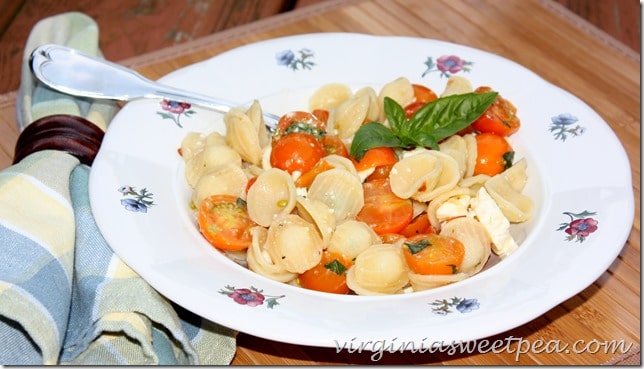 I'd love for you to follow along on my Pinterest board.
Also, if you enjoyed this post would you consider pinning and sharing it?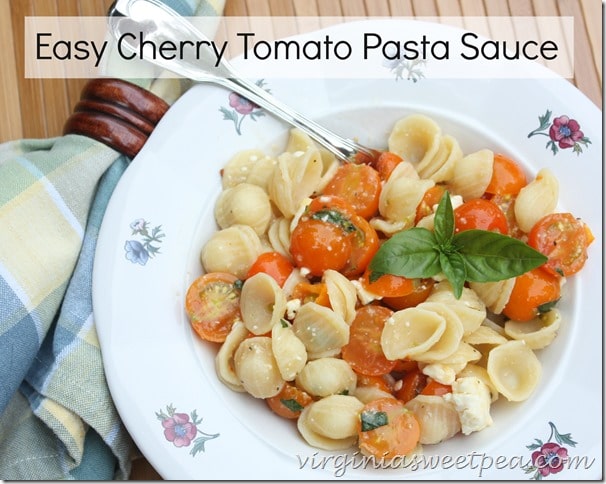 Here are two other tomato recipes that you may enjoy:
Delicious Stuffed Tomatoes Roasted Tomato Sauce