Wallternatives in My New Classroom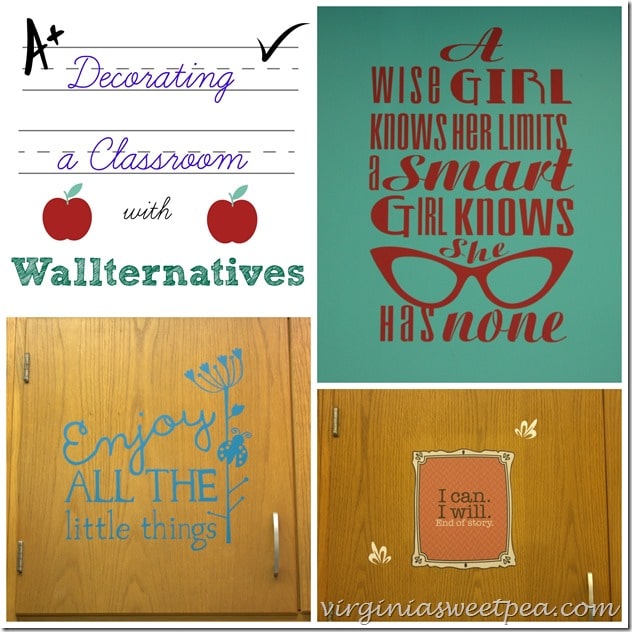 Today is my 41st first day of school: 13 as a student, 4 in college, and 24 as a middle school teacher. That's a lot of first days, you'd think I'd be an old pro at it by now but believe it or not, I still get a bit nervous. This year I have reason to be nervous as it's my first year teaching 6th grade. I explained a few weeks ago that I spent some of my summer moving my things, cleaning, and finally decorating my new classroom. This lucky teacher is thrilled that some of new classroom decorations were provided to me by Wallternatives.
Moving was a great opportunity to clean out my things and to redecorate. Come on in and look around my new room.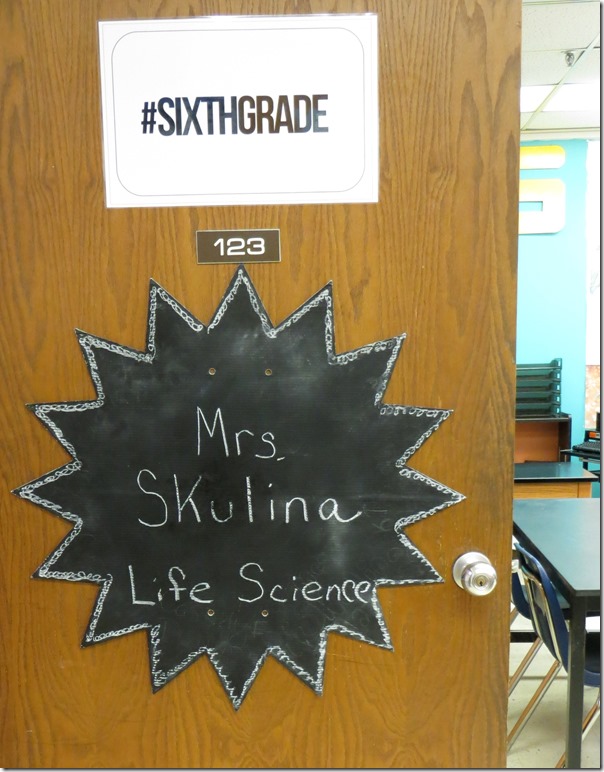 This is what you see when you walk into my room. The teacher who had this room a few years ago painted the wall (and got in trouble for it) and I thank her. It's so much nicer than the boring white that's in the other rooms. The yellow school letters originally had students' pictures glued to them. Since those kids are now at the high school, their pictures were removed. (I loved the original project, click over to see it!) The DIY felt board under the MMS letters will be fun to decorate for each season. Right now it's sporting an apple that I made for back-to-school. This originally was used as part of my porch decorations but I decided that it would be better enjoyed in my classroom.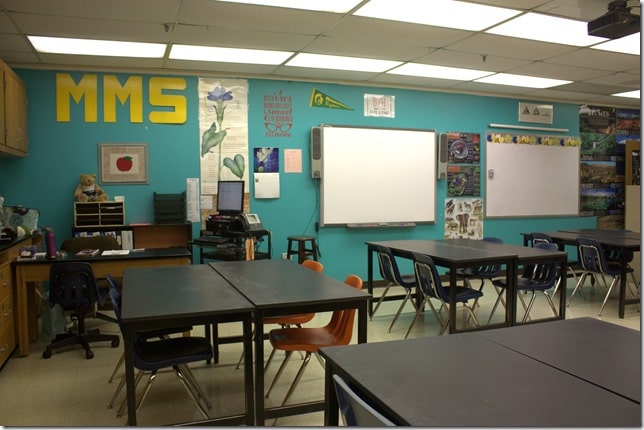 Have you heard of Wallternatives? They make designer decals that can be used in just about any room in your home. They also make fabric decals that can be reused. This is great for a classroom or dorm room. Another line of decals looks and acts like a chalkboard. And get this, they make removable and reusable wallpaper!
The first Wallternative decal that I chose was the one below. It's next to my SmartBoard and you wouldn't believe how many teachers and parents have already commented on it. When ordering, you can choose the color of the decal.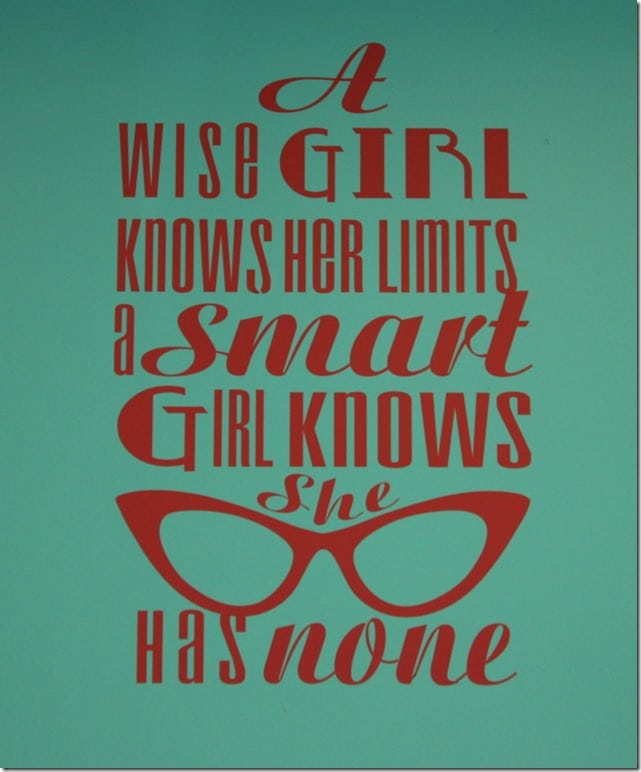 I have two walls that are covered in cabinets. I used Wallternatives to decorate the middle section of doors seen below.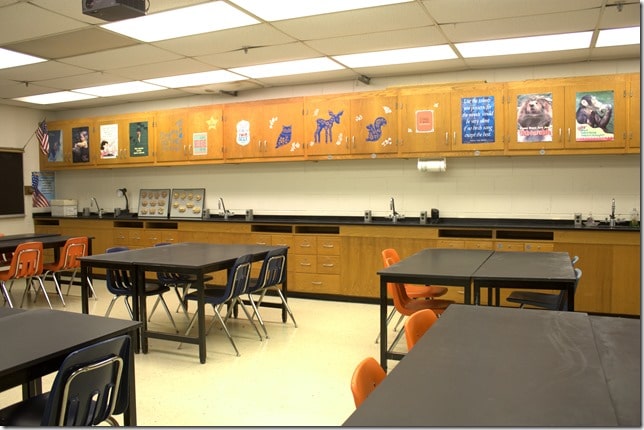 I love the owl, deer, and squirrel that are a part of a set that can be found here.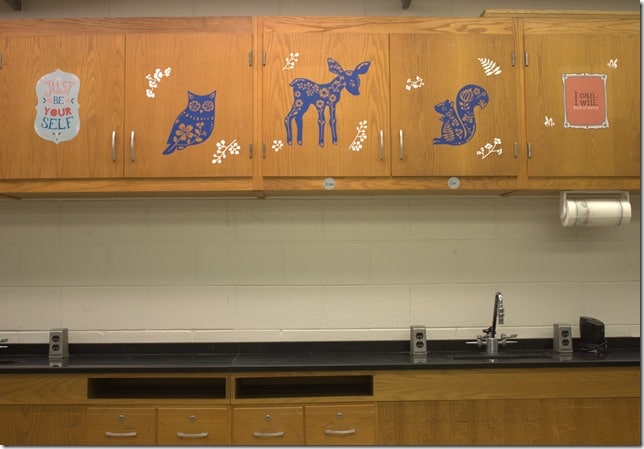 This view shows the cabinets from the opposite end of the room. I like what I display to be both decorative and motivating.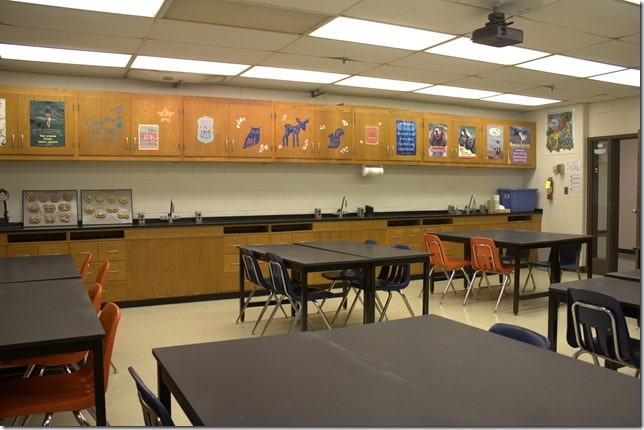 I can. I will. End of Story is good advice for anyone. This is one of the fabric decals that can be removed and reused.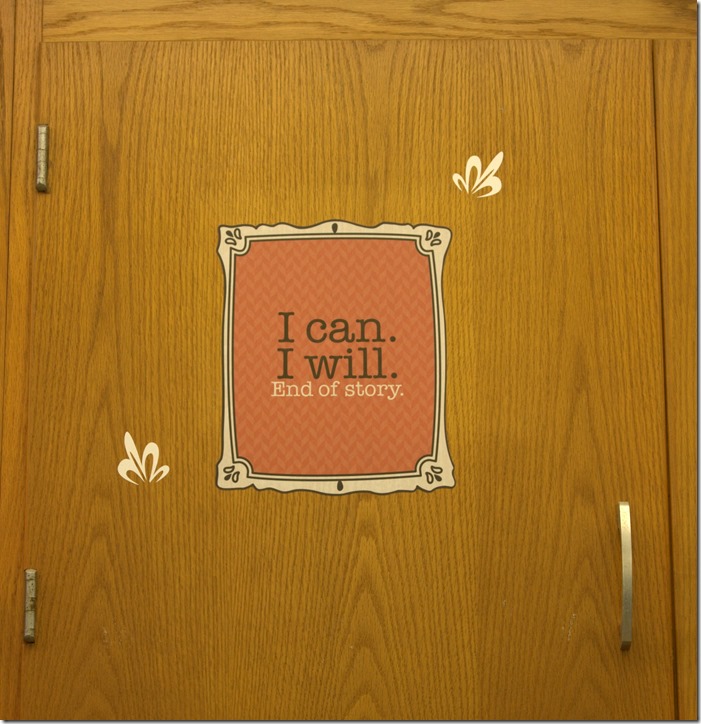 I love this one and especially love how the blue color pops against the wooden door.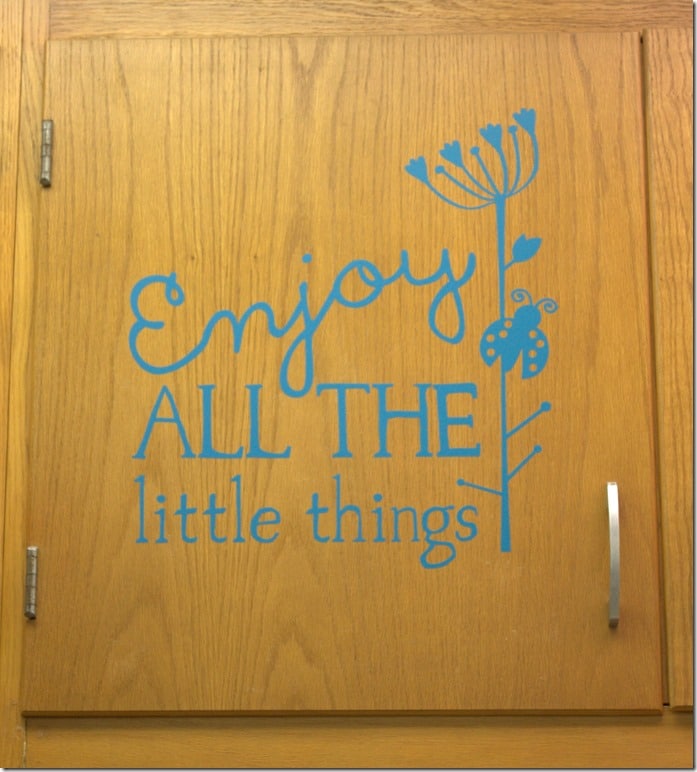 Baby You're a Star and Just Be Yourself are also repositionable.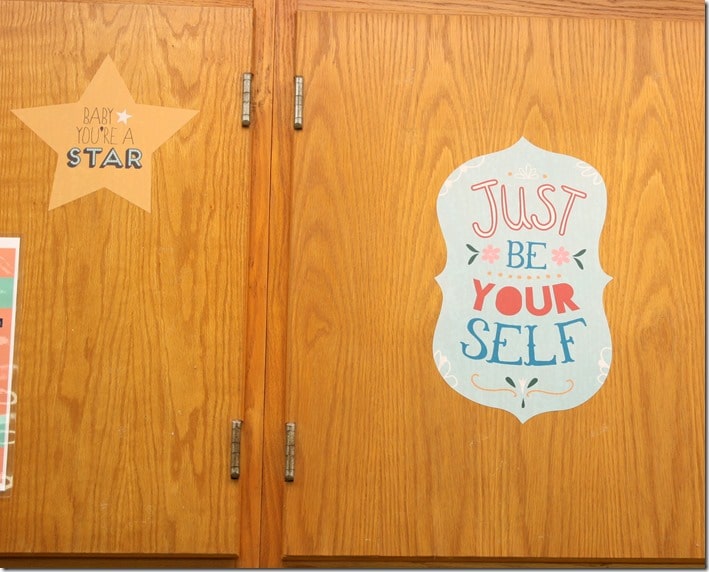 I learned about Wallternatives at the Haven conference I attended in July. One of the goodies in my swag bag was a sample sheet of vinyl dots. These come in assorted colors and can be used to make interesting wall designs. I used my samples to label the drawers in my room. It's so nice to know exactly where to find things.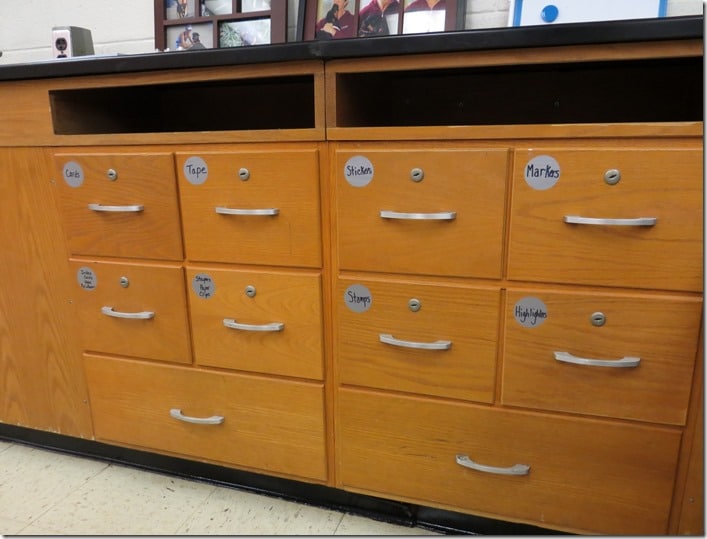 The upper cabinets are also labeled. I can't tell you how many times I have answered the question,"Where are the scissors?" by saying "Look in the cabinet with the cat poster." No more! Each cabinet is now labeled.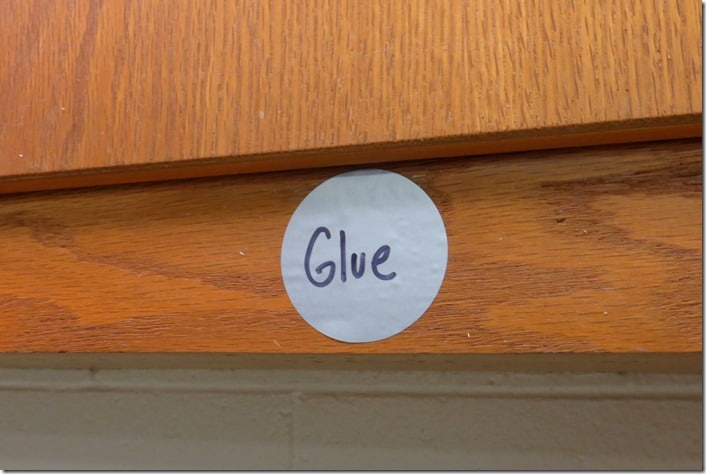 If I were a sixth grader, I think I'd enjoy being in my room!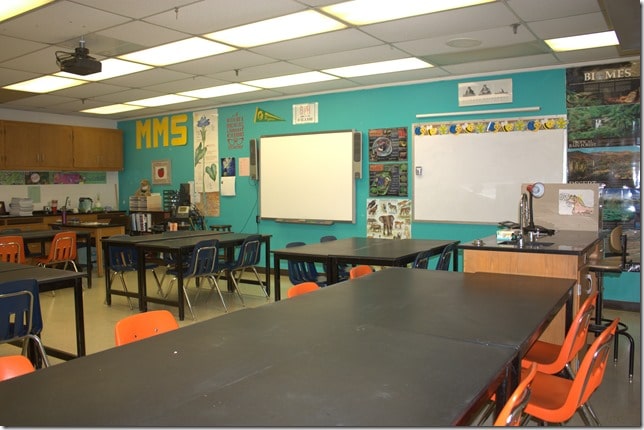 Wallternatives come in all sorts of fun patterns, themes, and colors. Here are two that I'd love to have:
When do schools start in your area? Since we miss a lot for snow, all the public schools around me start in August. Ready or not, it's back to school time!
Thanks so much to Wallternatives for providing decorations for my room!